Being home alone isn't always the most tranquil thing.
No one is there to help or protect you.
And things that go "bump" in the night... sometimes they do more than bump.
Redditor ag9910 wanted to hear about the times home felt like an unsafe place to be. They asked:
"What is the scariest, strangest, most unexplainable thing that has happened to you while home alone?"
I'm always freaked out when I'm home alone. Lights on. Yeah, my electric bill is high.
Dorothy?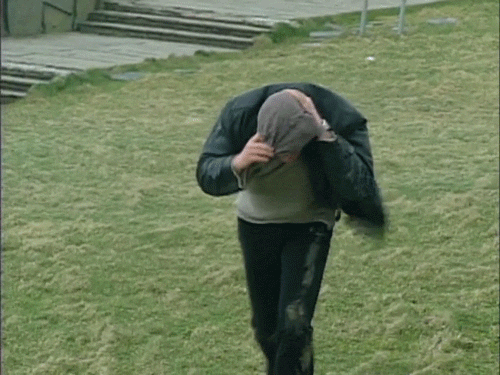 Wind Conan Obrien GIF by Team Coco
Giphy
"I dreamed the front door blew open at the exact time the house alarm went off... I hopped up and sure enough, the front door was open. No intruder."
fatowl
I See You
"Not home alone but only one in right side of the house. Went to my mom's bathroom to wash my hands and saw a pair of feet behind the half open door. Laughed and said 'very funny Ma, I see you.' then finished up and left. Bumped into my mother in the kitchen unpacking, nobody else was in the house. I'm glad whatever was behind the door didn't peek out."
SatanWithFur
"It's Doug!"
"One night I had forgotten to lock my apartment door and woke up in the middle of the night. My bedroom door was about 2 feet from my front door, as you walked into the apartment. First a big dog ran by, then a person. Holy crap I was so scared and I screeched 'Who is it?!?!!'"
"A man said 'It's Doug!' As I was thinking to myself, who the f**k is Doug, he said 'oh, crap.' He turned around to go back out the front door saying 'Sorry.' I asked 'Didn't you have a dog with you?' He said 'Oh, yeah. Hey, c'mon!.' He left, his dog ran out after him and I locked my front door."
"Edit: glad you all thought this was funny, because I did too, once my heart quit trying to beat right out of my chest! The next day the girls at work thought I was crazy for not being upset, but eh, done is done. Peace!"
scarletohairy
Confused...
"My sister and I were home alone and we heard someone big running up the stairs. The stairs make lots of noise with slight pressure so when there's someone big on them you can tell. I went out of my room to check but saw no one anywhere and my sister also came out of her room and she asked if that was me I said no and we both looked around to see if there was anyone but found no one in the whole house. We were confused and called our parents and just waited until they got back and that was that."
JtSudbury04
I See You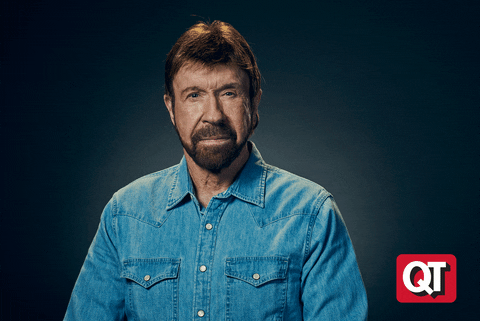 Staring I See You GIF by QuikTrip
Giphy
"I very clearly saw a guy walk into my room. But when I went after him there was nobody there. I checked in the closet, under my bed, everywhere one could hide in my room."
HighlyOffensive10
This is why home video surveillance is key.
"NO"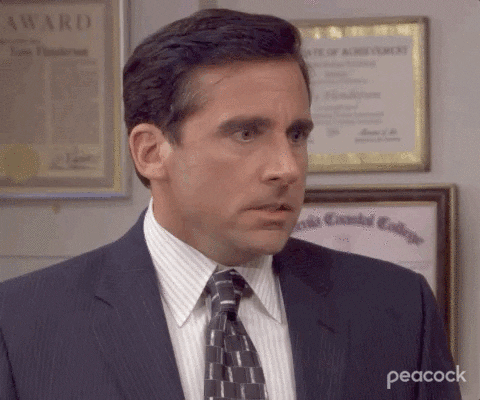 Season 5 No GIF by The Office
Giphy
"My parents were on a road trip, just left, and I sat down at my desk. I thought 'Weekend alone by myself' and a voice yelled into my right ear 'NO' so loud it hurt."
Th4ab
Wild
"I managed to lock myself out of my house on my birthday during a tornado while trying to bring my cats to the basement for safety. I later found out that the tornado was approximately a couple miles or less from me at that exact time. The sky was green and it got weirdly calm and then I could hear what sounded like a train coming before I found an unlocked window to climb through. Wild times."
SilverGnarwhal
Saturday morning in the 80s...
"I wasn't home alone but I was awake by myself one Saturday morning in the 80s when I was around 7 or so. I believe my mom was the only one home because my dad went to the lake to go fishing that weekend, and I'm not sure where my older brothers were, maybe they went with him, idk."
"Anyways, my mom's sleeping in, and I'm in the living room by myself, watching Saturday morning cartoons and making a fort out of sheets and cushions. Something made me turn around and I saw my dad in his pajamas standing in the hallway entrance with his hands on his hips, looking the mess I was making and shaking his head."
"He then turned around and walked into my room, which was just off the hallway entrance. Dude. I didn't even look, I just booked it to my parents room and woke my mom up. I don't remember what happened after that, this was around 35 years ago. And yes, my dad was fine, nothing had happened to him."
smriversong
Get the Bat...
"I was at home by myself on a call with some friends when all of a sudden my dog begins to bark like crazy, which was odd since it was the middle of the night and he's usually sleep. I go downstairs to check on him and find him barking at our hall closet, terrified I grabbed my bat that I keep in my room just in case and open the door. There was nothing out of usual at first at then I look down and notice a familiar looking object at the bottom of the closet."
"It was my mom's necklace she had lost when I was 9, (i'm 15 now just to put in perspective how long it's been). I showed it to my mom at breakfast and she was just as shocked as I was. I still have no clue how it got there or how my dog knew it was in there, definitely one of the oddest occurrences of my life."
SomeRandomIdiot14
Meow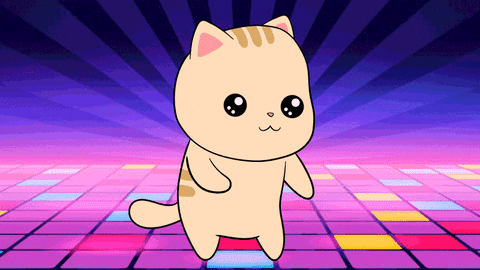 Happy Cat GIF by Chubbiverse
Giphy
"Many years ago, I was 14 or so, my first night alone in the house when my parents were out. Lying on the living room floor reading, my cat sleeping next to me."
"Suddenly, cat wakes up, stares intently into the dark corner of the room behind me, hair on end, growls and then bolts out of the room and upstairs. I look behind me and see nothing, but follow cat upstairs and hide under the covers. Freaked me out."
LairdofWingHaven
Thank God for alarms. I hate being home alone.
Want to "know" more?
Sign up for the Knowable newsletter here.
Never miss another big, odd, funny or heartbreaking moment again.
Keep reading...
Show less
Children are very impressionable. They're also little humans, remember, and all quite different. Some are more afraid of some things than others. When I was a kid, some of my classmates were utterly terrified of Chucky, the killer doll.
I think he worked the best in the first film and to a larger extent in the second, but after that? Those movies got a bit ridiculous, wouldn't you agree?
Well, the memories linger, as you can imagine.
People took us on a trip down memory lane after Redditor teacatpeng asked the online community,
"What's something you saw (as a kid) that gave you nightmares for a long time?"
"Specifically..."
"The movie Signs. Specifically the scene where they are recording a home movie and catch the feet under the fence or something. Greetings from my nightmares extraterrestrials!"
Okenthusiam509
Oh Lord, this movie. I don't think it has aged well but it did pack a punch when I was younger.
"My young mind..."
The Fly (1986). My young mind was not ready for that movie.
thenightcrew88
To be fair, who is? Thanks, David Cronenberg!
"There was a TV movie..."
"There was a TV movie (Fire in the Sky?) I remember watching and all I can remember is a scary red sky and the guy laying on a table. Terrified me as a kid!"
Jefz
You are correct! The movie is indeed Fire in the Sky and it appears to have successfully traumatized an entire generation!
"My whole class..."
"I was around like nine or ten? My whole class saw one of the alcoholics in our town viciously beat his girlfriend right next to the school grounds. It was… a little bit traumatising."
UngusBungus
We're sorry you had to see that. This is devastating. Hopefully you were able to get some help afterward.
"I saw..."
I saw a car crash when I was about 7. I don't know if it is a result of that but I still have a phobia of driving and don't have a driving license at 26."
Lord-AG
Possibly? You'd be surprised how much is rooted in childhood fear!
"If you know..."
"Event Horizon. If you know, you know. If you don't know, you'll sleep better not knowing."
stx06
Oh, I definitely know. That movie was creepy. The final act loses its way a bit but wow, is the rest of the film effective.
"Scared the hell out of me..."
"The Exorcist - watched it during a sleepover at my friend's house when I was 9. Scared the hell out of me and couldn't sleep right for weeks afterward."
VictorBlimpmuscle
Who could blame you? It's amazing that this film continues to attract more fans each year. It's exceptional.
"Nightmares for weeks after..."
"I was about 7 or 8 years old when The Poseidon Adventure aired as a late night movie one evening when my parents were out and we had a babysitter. Nightmares for weeks after, and I wouldn't swim in pools that whole summer."
AmishH*eFights
Come to think of it, the 1970s disaster movie craze no doubt made some people think twiice about boarding a ship... or being in a high rise... or an airplane...
"I remember seeing..."
"I remember seeing a commercial for a horror movie when I was younger and it featured a scene where a woman's face was melting. It terrified me and gave me nightmares for weeks."
staffs-burglaries
Now I need to hunt this movie down! What could it be?
"My bedroom..."
"Poltergeist III. My bedroom had a wall of mirrors in it at the time. I still have a hard time looking in a mirror if the lights are off."
willowgrl
The scene you're mentioning is probably the most effective one in the film and by then the series had definitely overstayed its welcome.
Are some of these posts bringing back some unsettling memories? We apologize in advance. You probably saw more scary movies than you remember, come to think of it.
Have some stories of your own? Feel free to tell us more in the comments below!
Want to "know" more?

Sign up for the Knowable newsletter here.
Never miss another big, odd, funny, or heartbreaking moment again.
Keep reading...
Show less
"One, two, Freddy's coming for you..." Sound familiar? It should.
The burn victim that terrorized children in their sleep from the popular Nightmare on Elm Street movies kept many moviegoing audiences up at night.
And while some of these horrifying images seen in the films were purely fictional, people continued struggling with some of their own, very real, night terrors.

Curious to hear from strangers online who have a hard time sleeping because of their nightmares, Redditor 999beersonthewall asked:

"What is a regular theme in your nightmares?"
Keep reading...
Show less
Life is hard. It's a miracle to make it through with some semblance of sanity. We are all plagued by grief and trauma. More and more people of all backgrounds are opening up about personal trauma and its origins. Finally! For far too long we've been too silent on this topic. And with so many people unable to afford mental health care, the outcomes can be damaging.
All of our childhoods have ups and downs and memories that can play out like nightmares. We carry that, or it follows us and the first step in recovery is talking about it. So who feels strong enough to speak?
Redditor u/nthn_thms wanted to see who was willing to share about things they'd probably rather forget, by asking:
What's the most traumatizing thing you experienced as a child?
Keep reading...
Show less
Life is an unrelenting obstacle course toward survival. The irony is that the end of the course is the end of life, so we're all going to end up dead anyway.
But we have to jump through hoops to stay alive and have a long course to run.
Thank the Lord sent spirits in bottles to help us through. When we're not traversing our own course, we're bearing witness to others.
Whether it be accidents or murderers, the plights of others can be haunting.
Redditor u/im_a_noob_lol wanted to hear about the things that have scarred the psyche of many by asking:
[serious] what is the scariest thing you have seen ever?
Want to "know" more? Never miss another big, odd, funny, or heartbreaking moment again. Sign up for the Knowable newsletter here.

Keep reading...
Show less