Adventurous people will tend to give almost anything a try at least once, just for the sake of it.
Others might only be willing to try certain things if there was an incentive to do so, such as money or an exciting prize.
But more often than not, there are many things that people will absolutely never do, no matter the circumstance, no matter the amount of money offered.
Redditor chezjvr was curious what things would be an unequivocal hard pass for the Reddit community, leading them to ask:

"What will you never ever do under any circumstances?"
Hey, you never know...

"Lottery."
"Working at a gas station watching people blow their whole paycheck and win $200 after spending $600."
"Then celebrating by buying more."
"'I won $200!'"
"B*tch you're in the hole by $400, this week." - Crystalbow.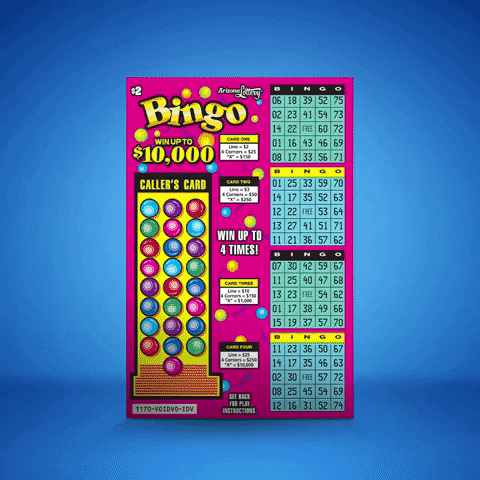 Giphy
The sun is good enough for me.
"Use a tanning bed." - darecountydramaqueen.
My Health Comes First.
"Smoke a cigarette."
"My parents have smoked since they were teenagers and I had a terrible cough the entire time I lived with them."
"Since I've moved out, the cough is gone."
"Also my mom has COPD from smoking and has yet to quit, even though her dad died of COPD from smoking."
"I know how my mom will die and I hate it. I'm never touching that garbage." - UrdnotChivay·.
"A tame one, but smoke tobacco."
"My dad has always smoked like a chimney and I've seen what it's done to his lungs, his teeth, the way he and his clothes smell."
"I love the man, but there was no greater deterrent to me smoking growing up than seeing what happens to someone after 40 years of near-constant smoking."
"It's just disgusting."
"I'm not the sort of person who has ever done drugs more than a couple of times, and I stopped drinking years ago, primarily because I'm an a**hole that I don't like when drunk and high, but I'd still rather do those than smoke cigarettes, and it's frankly baffling that cigarettes are still legal and everywhere." - Koras.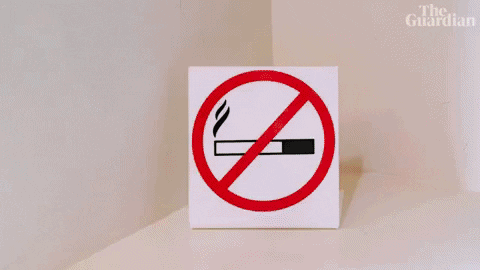 Mad Men Smoking GIF by guardian
Giphy
There's Only One For Me.
"Cheat on my significant other".- SuvenPan.
"I would never cheat on my wife."
"My personal belief is that there is no morally acceptable excuse for doing so." - irish2685.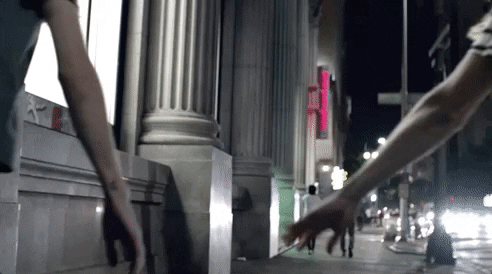 same old love hold hands GIF by Selena Gomez
Giphy
Very Important Rituals
"Go to bed without saying goodnight to my cat." - lewie2494.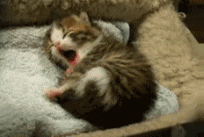 sleepy cat GIF
Giphy
I'd Rather Wait Till The Big Day
"Throwing a gender reveal party." - Bretters_METAL.
I Can Smell Your Lies
"Trust a fart."
"That's my #1 life rule. Never trust a fart."- leftofthenormal.
I Do... NOT
"I will never marry you."
"We can be friends though."
"I'm cool with that."- Constant_Fig_8648.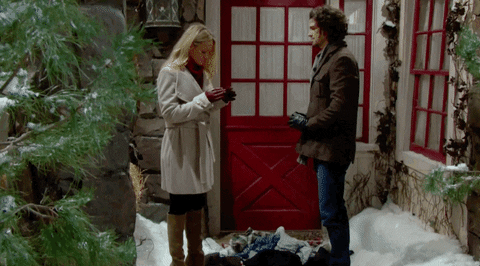 rejected the young and the restless GIF by CBS
Giphy
There are better ways to spend my money.
"Buy battlefield 2042."- SHAMEanBLAME
Make America Great Again... by never being my friend!
"Befriend a Republican."- ronmsmithjr
Too far and too dangerous!
"Travel to Australia."
"Everything that can kill you lives there."- violettleafu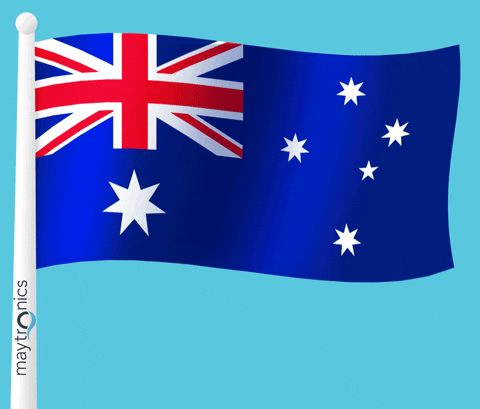 Flag Australia GIF by Maytronics
Giphy
Has anyone?

"Buy YouTube premium."- Firm_Ad5280
Some words are more harmful than weapons

"Say the N-word.'
'I don't care if the whole population of black people gave me the okay to say the other word and nobody would beat me for it."
"I would never say the N-word."
"My father was very racist person when I was a growing up as a little kid so I hurt him say it a lot and didn't realize until years later how racist that was." - SavageKitsune762·
That chapter is finished!
"Go back to my ex."
"Even if he is the last person on earth, f*ck him"
'Even if f*cking him is to keep me alive I would rather die."
"Seriously."
"I. Would. Chose. Death."- No-Front-673
I'll wait for you in the lodge...
"Don't want to go skiing or snowboarding."
"Sounds like a dumb way to die or get paralyzed."- DanSRedskins·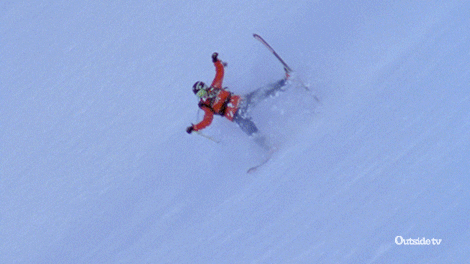 ski lol GIF by Outside TV
Giphy
Never let them forget

"End a call to my parents or friend without saying love you first."
"Also applies when i've seen them in person."- clmrsmn
What's in a name?
"Name my kid Asher."
"It's the worst name."
"I would say 'no offense people named Asher'.'"
"But you know what?"
"Some offense."
"Some. Offense."- Poptart102938
No way are you getting me up there!
"Skydive."
" Don't even care for the 'for a billion dollars you would'."
"Nope."
'I hate being in a plane let alone jumping out mid flight."- Maximum_Malone·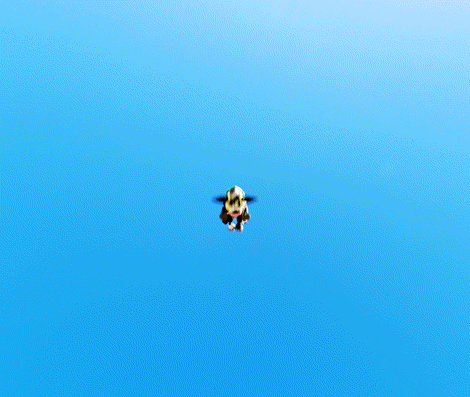 Cow Skydiving GIF by Pablo Lopez
Giphy
Whether it goes against your personal beliefs, makes you feel uncomfortable, or just plain doesn't interest you, it's always OK to say "no".
Keep reading...
Show less
There are just some hills we plant our feet on and pledge to hold out until death.
We have to put our money and influence where our mouths are.
And sometimes boycotting is the way to go.
If a certain clothing line uses child labor... and you care... as you should... you buy a different line.
I'm looking at you Kathy Lee!
You get the idea.
Let's hear what hills everyone is on.
Redditor SteelTookSteroids wanted to discuss all the things people will not support, no matter what. They asked:
"What's something you're boycotting till the day you die?"
I will not give my patronage to Chick-Fil-A. How you spend your support in LGBTQIA+ issues is important to me.
A Never Clicker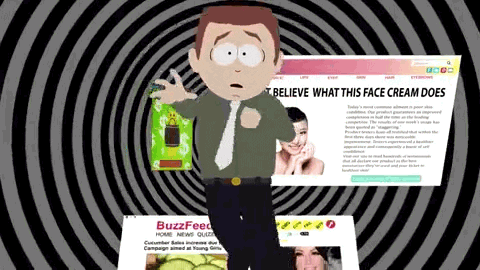 ​Ads on Ads on AdsGiphy
"Clicking on the ads that are at the top of my Google search. I will scroll all the way down to click on the exact same link."
LurkeyMcLurkersen
I have no tolerance...
"Cable TV, I'm not going to pay $120 a month for something and still have it be 1/3 commercials, I spend half as much and have everything I need whenever I want it with no ads."
CoolGuyZone069
"Cable TV is so INFURIATING. I dog sit for my grandparents and their internet can be god awful and I'm stuck watching their cable tv... I want to claw my eyes out everytime. It's legit mostly commercials. I have no tolerance for it anymore."
Frizzycatt
'taking what you can get'
"My wife hasn't been in a Walmart in 20 years. I admire her commitment and they are starting to feel the pressure."
njdevil956
"Same. 'No ethical consumption' etc aside, Walmart is contemptuous of its customers as well as its workers. It's stunning how few people they have running the stores now, and that hurts customers AND workers, as well as the level of actual service. What's the point of having department counters when they're all empty?"
"The quality is nonexistent, getting groceries is an excersise in 'taking what you can get' because they intentionally limit their selection to maximize return on bulk orders (hence, half an aisle of mac and cheese for instance), and the 'here's a pallet, grab it or whatever' method of leaving half-opened shipments of groceries in the aisle has turned the whole place into an uninviting supply depot. Only way I walk back into WalMart is if the zombies rise."
Mr_Shakes
but never again...
"Grubhub, for making me suffer through that cringy ad."
draiman
"For me, Postmates. They didn't bring what we ordered. Then I called them, they said they can't rectify it. Then after a long back and forth whoever was there spoke to their manager, and said fine, they'll do it this once, but never again. So guess who is never again getting my business. I can't just pay for a service and not receive it, obviously."
rstgrpr
Gross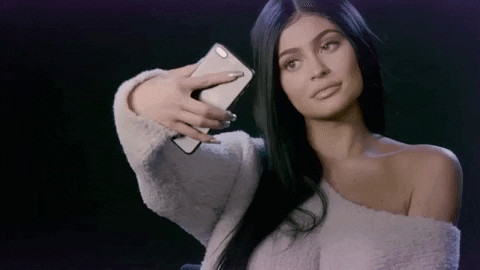 Kylie Jenner Selfie GIF by ADWEEK
Giphy
"Forbes for calling Kylie Jenner a 'self-made' billionaire."
mr-nobody_458623
I am so over the any name with a K at this point. And all because of that family.
Not Them!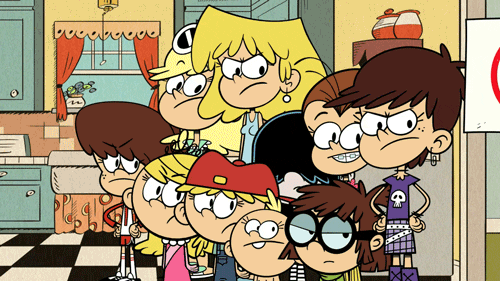 the loud house trash GIF by Nickelodeon
Giphy
"Nestle bottled water. (Also, yes Nestle anything, but they own so much it's hard to avoid, f**k their water program in particular)."
SomethingWithLegs
A slightly more legal pyramid scheme...
"MLM companies. I've had to cut old friends out of my life due to this."
Individual_Lemon_139
"I'm a small business owner and sell at a lot of markets - literally every market is chock full of scentsy/Mary kay/paparazzi/etc. I don't support MLMs as a rule but I also have to befriend the Mary Kay lady and the pampered chef lady because they're the head of the local small business coalition. MLMs aren't small businesses though IMO."
ktheway
In Video
"Microtransactions in video games. Not even once!!"
Napp2dope
"Same. At first it was for principle. I shouldn't pay a bunch of extra money to get to play the game when I already paid for it. Then it became out of a slight fear. Met a few ppl once that said they spent 6-10k a year on those transactions for a free mobile game. They said so casually to that I realized how much of an addiction it can become."
Jac1596
Stay Away
"Heroin."
ChandlerBingChilling
"Right on! Too many friends and classmates I grew up with are gone now because of that sh*t. Just lost another one 2 days ago, man. Breaks my f**king heart."
"They had kids and everything, and now they're without fathers, mothers, or both. It hits even harder when you thought they were getting on the other side of it and you were rooting for them. It's crazy to look back and remember them as kids, and just like that, they're not here anymore. We're all only in our 30s. This isn't ok."
Abject_Presentation8
Back off Ron...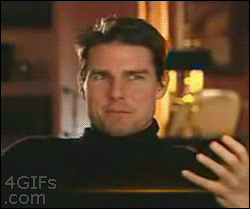 crazy tom cruise GIF
Giphy
"Scientologists."
CDNGooner1
"Yes! I worked for a place that forced me to take L. Ron Hubbard courses! I had to take a whole course on how to control people in a workplace!"
Sammie2Dope
Damn Ed
"Uncle Ed's oil shop. They damaged my car when I was 17 and then tried to tell me I was lying to them and my story changed. It never changed and the ended up sending it to a mechanic to fix their mistake. I've never used them since. I've also told countless people this so who knows how many potential customers they've lost."
Robadamous
Sorry Mark...
"Facebook."
Tanyaschmidt
"I'm on my 6th year of boycotting Facebook. Looking forward to the day I've boycotted longer than I was on it."
zeldasusername
"I'm on year 4. Lord give me strength. Own two businesses and thankfully my employees take care of fb messages. Damn I hate FB. It's full of nothing but happy stories about shitty/toxic relationships and ads and garbage."
dmMatrix
Never Again
"I had one pair of Nike shoes and the back part of the inside by where my heel/ankle is got worn open which happens to most of my shoes but there was this sharp bit of plastic in it that would literally cut my foot and make it bleed. I now will not buy them ever again because of that, sucks because I already was picky with sneakers and now I avoid a while brand."
iimuffinsaur
Over It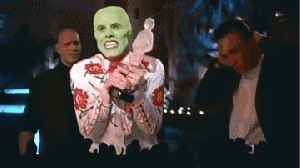 the mask time GIF
Giphy
"Award shows, they're all boring and most of the time are rigged."
Hour-Wheel-2219
When in NC
"This one gas station, when I first moved to NC I would buy beer every few days (I was 21 and lived with fellow young connoisseurs of cheap beer) and they had no problem then this new guy denied me for out of state ID, and he was rude AF about it, told me to put the beer back and told him to do it himself, it's his job. Walked next door and bought my beer. Looking back it's petty but seriously there was no need to be rude."
Psyco_diver
TWO DOORS DOWN
"Old age nursing homes. They left my 89 year old granddad with Parkinsons sitting in a shit filled diaper... for seven hours straight. He yelled out for help and pressed his emergency life buttons twenty times in total. They was no reason the staff wouldn't have heard him, as a large group of them were sitting on their phones just TWO DOORS down from his room at the time. The smell was so bad we had to leave his bedroom windows open for a week, and most of the poop was crusted by that point."
Affectionate-Feed538
Send it Back
"Wayfair. I ordered a poker table from them and after three months all that happened was that it went from one of their warehouses to another of their warehouses. When I canceled the order, they charged me a $250 fee to send it back to the original warehouse."
ostentia
Ticked Off...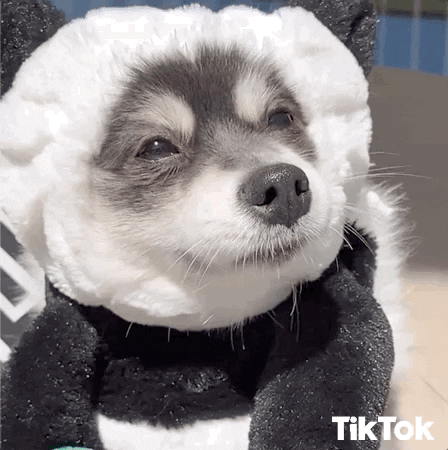 Hungry Lets Eat GIF by TikTok
Giphy
"Tiktok. It's not like I'll completely ignore my friends that show me funny ones, but I refuse to download the app and get sucked into it like so many people have."
brutesquad98
Vandal
"We're renting in an HOA and they sent us a fine because our nine-year-old was 'vandalizing property by throwing large chunks of ice at cars and houses.' There was video. He had thrown a snowball at his friend 20 feet away from property. His friend threw a snowball in the general direction of the parking lot."
"His second 'offense' was 'damaging traffic cones.' Someone kicked one over near the bus stop. I ripped the HOA a new a**hole and our landlord threatened to sue if they ever pull that bulls**t again."
hannahmel
Does Scientology even exist anymore?
Want to "know" more?
Sign up for the Knowable newsletter here.
Never miss another big, odd, funny or heartbreaking moment again.

Keep reading...
Show less
Dating during a pandemic is a little awkward. Some people have tried dating over zoom, other have tried going on dates outdoors.
Though one thing that still remains are topics and questions that should just be avoided on a first date.
Not everyone is comfortable talking about intimate details in their life when they're just starting to get to know someone. Opening up too quickly could set off a red flag.
Redditor koyanggi6563 asked:
"What's something that should never be asked on a first date?"

Let's see what people had to say.
Want to "know" more?
Never miss another big, odd, funny, or heartbreaking moment again.
Sign up for the Knowable newsletter here.
Keep reading...
Show less
The big 3-0. For some reason, turning 30 years old has become a very scary thing.
The past two years in particular have been very strange one's to turn the milestone age. Cosmopolitan interviewed a few people who turned 30 turning the pandemic.
One person said:
"Turning 30 is the point at which we're pressured to feel it 'all coming together.'"
Because no one had anything to do on their birthdays, and their once vibrant lives were on pause, that quarter-life crisis feeling wasn't as heavy. They were able to let go of the things they thought they needed in their 20s.
We went to Ask Reddit to learn more about what those things were that needed to change once you hit that magic number.
Keep reading...
Show less
Most of us have that one thing they strongly object to doing.
Any attempt at trying to convince a person to do something they are apprehensive about is futile because at the end of the day, we all have our kryptonite, and we will avoid confronting it at all costs.
Those who are brave enough to take a leap may come out on the other side a champion. And good for them.
But a majority of non-risk-takers are perfectly fine with perpetuating their comfortable existence without enlightenment that may never come.

Curious to hear from strangers online, Redditor alskjdhf asked:

"What will you never do, not even once?"
When it comes to sharing a life with a significant other, these are things Redditors hope to avoid.
Saying 'I Don't'

"Marry someone I don't love."
Infidelity
"Cheat while being in a relationship and cheat while i'm married."
Reproducing
"As a person who did reproduce - I'm very happy with my decision but it is so much fucking work, not at all something you should do by accident. Use birth control people! I recommend IUDs, they are about as close to foolproof as it's possible to get."
– Voctus

Thrill-seekers live off of adrenaline, but these Redditors are comfortable in opting out of adventure.
Spelunking
"Cave exploring- not sure if that's what it's officially called but when people wedge themselves into tiny spaces underground in caves to go and have a look."
"Just nope. No way. Why do people do this?"
Exploration Gone Bad
"Yup, I'm pretty outdoorsy and adventurous but spelunking frightens me for some reason. That became worse when I heard about the Nutty Putty cave incident. If you don't know what it's about basically a guy got stuck in a very narrow opening and because of the complicated location of the said opening they couldn't get him out. Rescuers could see his legs but were helpless. He eventually died but it was deemed too dangerous to retrieve his body so they just left it there. The cave is now closed to the public and the opening was closed shut."
The Defective Cord
"Bunjee jumping. A broken rubber took me into this world, a broken rubber is not taking me out of it."
Extravagant Indulgences
"Buy a mansion or a super expensive car. Even if I had the money. I feel it's just for ego inflation while there is people that don't have a healthy place to live and get a packet bus to work everyday."
– melanke
There are enough horror stories out there to keep people from being in altered states.
It Effs You Up
"Meth."
"Edit: Also heroin."
Confession From An Addict
"Heroin. It ruined my life for about half a decade. It ended my relationship with someone I loved more than anything. I still have dreams where I'm addicted and in withdrawals again. Recovery from opiate addiction is an awful, painful, and non-linear process. I hate myself every day for being an addict. I hate that I didn't get help sooner, and that it had to get as bad as it did for me to change. I'm not sure I'll forgive myself for it for a very long time, if ever."
– vanohew
Non-Smoker
"26 and still haven't smoked."
I remember watching an episode of Fear Factor or something similar where a contestant faced their arachnophobia by letting a tarantula crawl on his face.
Watching that alone gave me such high anxiety.
It's a hard "nope" for me, and not even a couple thousand bucks would make me allow an eight-legged monster to chill on my face and lay thousands of spider eggs in my eyes and nose.

Keep reading...
Show less