Amateur sleuths love an unsolved mystery.
Crimes that have eluded detectives and forensic experts for decades – some even for centuries – remain an obsession for people who want answers and a sense of closure that justice can still be served.
Closed cases may not be as fascinating, but they should still provide a sense of relief.

Wanting to give these cases the spotlight, Redditor PinV928 asked:

"What are some SOLVED mysteries?"
Keep reading...
Show less
Whether they are rooted in history or are personal accounts, life is full of disturbing phenomena that keep us up at night.

And speaking of insomnia, one example mentioned in the following list is a rare genetic disease that prevents people from ever falling sleep and eventually leading to their deaths.

That, along with other mysterious facts that give us the heebie-jeebies were brought up by strangers on the internet when Redditor 121aliumar asked:
"What is your favourite, very creepy fact?"

Be prepared to squirm as you discover the anomaly of mating angler fish, the bodies of dead sailors preserved in the depths of the sea, and various forms of sadistic executions that will leave death row inmates clamoring for the needle.

Keep reading...
Show less
Back in ye olden days of my baby internetness, I stumbled across an image of a kitten shoved into a glass cube. The explanation for the image was that these kittens would live their lives in these jars and grow into that shape.
This was, obviously, false - bonsai kittens were clever photoshop combined with pictures of cats just being cats. But to young me, someone new to internet, with no idea of how powerful photoshop and suggestion could be, and a rampant case of preteen hyperempathy, those images were unsettling.
I lost sleep for weeks - first concerned that the images were real; and then concerned that some unsavory character would decide the photoshop wasn't enough and it was time to try it for real. The poor imaginary kittens in my anxiety-riddled mind...
I forgot about it until years later, when someone mentioned bonsai kittens as an internet mystery they never quite got the full story about. Thing is, there are countless things floating around on the internet that people just ... aren't sure about. Are they real? Hoaxes? Viral marketing? Something totally innocent but set to creepy music?
One Reddit user asked:
What mysteries from the early days of the internet are still unsolved to this day?
So here we go, once more down the rabbit hole ...
Chiclet Teeth
There was that guy in the middle 90's who designed his girlfriend using software. He ended up with something like a mug shot, then posted it, hoping to find her in real life.
He swore he was in love with her, this image he had created. He became an immediate laughingstock.
I can't locate any links, but I remember one person referring to the girl as "Chiclet teeth."
Anyway, I wonder if the guy ever found her.
- woofoo2
Clean The Skulls Before Sale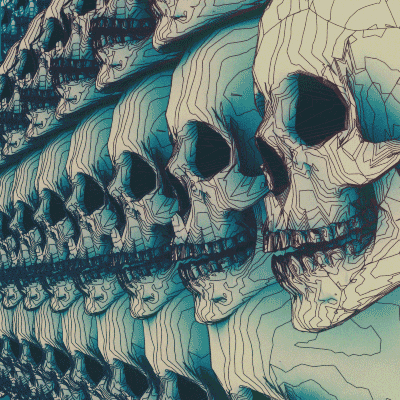 animated art GIF by Falcao Lucas
Giphy
I remember that extremely creepy video of a young guy with longish hair and a very odd way of speaking (I think it was a combination of accent and speech impediment) talking about grave robbing and how to prep the remains for sale. I remember specifically him going into great detail into how to properly clean out the skulls so they wouldn't rattle when you shook them. Nobody ever came up with an identity, location, or even a solid answer for who was buying the human remains or why.
Anyway, I haven't been able to stop thinking about it for a long time, because last year a man where I live was arrested for doing the exact same thing. He was digging up graves, taking the remains, and methodically cleaning them for sale. Sale to who?? For what reason?? It literally drives me insane.
A Guessing Game
Wouldn't say early internet but interesting nonetheless. There was a multitude of killers who have posted on 4Chan one who asked the question "What does /b/ keep in the freezer?" they then proceeded to post pictures of body parts with timestamps to prove it authentication. Another one was (again 4Chan) a guessing name of a missing person and provided a freebie which when guessed correctly lead to the co-ordinates of where the body was buried.
Yeah, the coordinates one was originally posted as a thread with a pic of the missing girl and the message "if this thread gets trips, I'll tell you where to find her" with 'trips' meaning a triplicate number in the post number (eg 222, or 777, etc) which was not something you could see ahead of time
Someone made a reply in the thread with trips, and the OP replied with gps coordinates. 2 days later someone posted a news article from the nearby city with an update about the girls body being found.
I was on there when it happened. We all thought the guy was full of sh*t until the news broke.
Heaven's Gate
The Heavens Gate website is still up and running, but the real question is who is paying for it to stay up?
I'm pretty sure it's just one guy running it. He left the cult before they did the suicides and then rejoined it I guess. I'm pretty sure he's the only person alive who still believes it. Sad, sad stuff
Can someone explain what heaven's gate is and what does it do ?
A UFO cult that eventually became a suicide cult. Members were obsessed with Star Trek and general sci-fi/fantasy weirdness, and made frequent use of the Internet to make money and spread their theology. They believed, among other things, that malevolent aliens called "Luciferians" had infiltrated all major religions to keep humans from developing as a species, that God is actually a very advanced alien, and that their leaders' bodies were regularly taken over by alien "walk-ins." They wound up killing themselves when Comet Halle-Bopp came around, believing that their consciousnesses would be transported to an invisible starship in the comet's tail after their bodies' physical deaths (and, unlike the Jonestown massacre, the deaths seemed to be voluntary—as voluntary as they could be in a cult, anyway.)
They relied on the Internet a lot when they were around, and made most of their money by offering website design and cybersecurity services. Their original website is still up today, in all of its '90s HTML glory, and if you email the person running it, he'll probably respond to you. It's incredibly unnerving to read.
Ted's Excellent Adventure
The guy who went caving. He ends his blog with 'I'll let you know what I find.' And then it just ends. Google Ted's caving and it's the first result!
That was the first and literally last thing I ever read from that website years ago and I still think about it sometimes at night and it scares me lol
- ahr3
It was solved it was confirmed fake. It started out real but eventually the guy decided to write a fiction thingymajig.
- Havoq12
For those interested in learning more about the story behind the story: https://grahamjw.wordpress.com/2009/09/17/ted-the-caver-mystery/
Even as fiction, it's still a masterful work of suspense! Major kudos to the author for crafting a story that's held up this well for so long.
How To? How 'Bout No. 
I somehow stumbled onto a very disturbing website called something like howtobeaserialkiller.com. That's not exactly the right url, but it's close. I probably found it through Stileproject.com. It was full of information that seemed like it might actually really help someone to get away with killing strangers, for instance; using a heavy duty zip tie to suffocate them so your hands would be free to hold them down; or rolling dice to decide what kind of person to kill next so there wouldn't be an obvious pattern.
I tried to show a friend what I had found a couple weeks later and the site had been removed with a simple message remaining, "How to be a serial killer has been removed. If you're really interested in killing someone why don't you start with yourself." I'd like to know what the hell inspired someone to create such a site and why did they decide to remove it.
Amazon Submarine
In the early days of the internet there was a site which purported to show a massive submarine base being built in the middle of the Amazon - it was documented through a series of photos developed form a camera that had been found in the jungle.
The theory was that the camera had been thrown from an airplane that had flown over the base just prior to being shot down.
This is NOT a drugs submarine base, but rather something else entirely - it was in the MIDDLE of the Brazilian Amazon, far from any body of water, and the submarine itself was GIANT.
The conjecture was that the elite of the world knew something about coming cataclysmic floods that would envelope the planet and so had built themselves an escape submarine - an Ark - out there in the sticks.
I saw this site in the very, very early days of the web... it was one of the few sites to visit with the new web browsers of the time.
But try as I might I simply cannot find any trace of this site any more, it has vanished and even the Internet Archive has no reference to it.
Was pretty interesting that's for sure. The sub looked huge and the pictures of it quite legitimate....
- ibisum
Amputation 
One I remember is something along the lines of cutoffmyfeet.com. I don't think its still up, but the gist of it was that a dudes feet were paralyzed and he wanted to cut them off so he could get prosthetics. I don't remember much, there are probably better explanations out there.
Here's a snippet from the old website:
Since Paul is on Medicare/Medicaid, his insurance will not cover the amputation and new prosthetics because it is not deemed a necessary procedure. Paul also receives medical disability and his Medicare plan does not even cover the cost of his catheter bag. Paul doesn't want to fight a no-win battle with the insurance and medical communities in the United States.
Paul is using this event as a chance to speak out against the lack of care in the medical field and the insurance industry. He strongly believes that this could make great strides in the much needed insurance and medical reform in the United States. This amputation is simply Paul's way of saying that even though corporate america has refused him, he will get his new prosthetics and improve his quality of life.
That's actually pretty sad :(
Frozen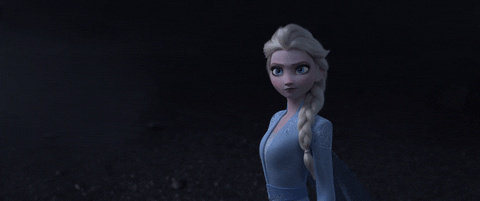 frozen GIF by Walt Disney Studios
Giphy
There used to be a huge conspiracy theory that Walt Disney's head was frozen in ice. Whenever you searched the key words "Disney" "Frozen", theories would show up.
By "coincidence" Disney makes the movie Frozen and you cannot search up those key words anymore without being blocked by the movie.
Big Ghost
Who Big Ghost is? He was a hip hop blogger who gave hilarious commentary on hip hop in the voice of Ghostface Killah from wutang. He became a music producer but I never found info on him or his real identity
The Red Spiral
Around early 2000's, my cousin and I were using a very recent beta copy of Google earth (wasn't available to public yet, but people in the computer industry could access it). We found a random location in the middle east, miles from anything.
We found an enormous spiral made of those red markers and zoomed in. We clicked on the red dots and they gave the GPS coordinates and #of people killed there.
In all total it was several hundred killed, but it was strange that information was on Google maps and the it was in the shape of a spiral.
There was some obscure forum on it, but it is all long gone
Beebiss
There is a video game that seemingly never existed called Yeah Yeah Beebiss I, which has a ton of evidence on the internet for it's existence nonetheless. For all practical purposes, no physical evidence of it has ever been found or seen...and yet, actual documentation that it exists or existed at one point remains. Specifically, two actual, well-known businesses which sold and resold video games had it listed in their documents as one of the games they sold and listed for some time. And again these companies RESOLD video games, and they weren't just little out of the way joints either, so logic dictates that someone had to have gone, seen or found Yeah Yeah Beebiss I and estimated a price since, if memory serves, VARIED between the two establishments. So yeah, SOMEONE had to have seen it, but no physical copies have ever been found so far despite legions of people (myself included) searching.

More over, I actually did some research myself, and to be frank there are a ton of OTHER games on the lists that were used to document Yeah Yeah Beebiss I which either were not released in America or released under a different title--this combined with the...to say the very least, somewhat bizarre title Yeah Yeah Beebiss I means that it may in fact have been released either in America or only in Japan but under a wildly different title. Which in turn raises the question of what the everliving fck YEAH YEAH BEEBISS I was supposed to originally mean when it was first announced?!
I'm not the only one searching for this, a ton of other people have been looking for it in the Lost Media niche of the interwebs.
Want to "know" more? Never miss another big, odd, funny, or heartbreaking moment again. Sign up for the Knowable newsletter here.
Keep reading...
Show less
Unsolved mysteries provide a very interesting piece for the human brain to sink its teeth into.
Without an answer, humans will inevitably try to solve the mystery. Have you ever found yourself on Wikipedia at 4 am trying to solve the Jonbenet Ramsay murder? Yeah, we're talking about things like that.
As such, humans gravitate toward these mysteries. We can't help it.
u/Crusader_boi_420 asked:
What mystery was never solved?
Here were some answers.
Gone Baby Gone
Disappearance of the Beaumont children in 1966 in South Australia. Three kids were playing at the beach and never came home. Multiple witnesses saw them playing with a mid-30s male suspect, who possibly gained their trust over time. It's crazy how many people saw this man, and he was never found, and neither were the children. Their mother died last year in her 90s, never knowing what happened to her children, and their father is alive and in his 90s as well now.
What Happened To Them?
The disappearance of the Yubo County five aka the disappearance of Gary Mathias.
The Yuba County Five were young men from Yuba City, California all with mild intellectual disabilities or psychiatric conditions, who attended a college basketball game at California State University, on the night of February 24, 1978. Afterwards, they stopped at a local market for snacks and drinks. Four of them—Bill Sterling, 29; Jack Huett, 24; Ted Weiher, 32; and Jack Madruga, 30—were later found dead; the fifth, Gary Mathias, 25, has never been found.
Zoooooom Zoooooooooooom
D.B. Cooper.
My theory is he faked his jump from that plane, and was still on board hidden somewhere when it landed.
It's generally accepted that he worked in aviation, or was very familiar with aircraft. He knew to choose a flight operating the Boeing 727, which was one of the only aircraft of it's type with an aft airstair door, and also how to unlock the door and lower the airstair mid-flight, something that even the cabin crew were not trained to do.
Jumping out over a remote area, within the benefit of a predetermined drop point, or being in contact with someone on the ground which wouldn't have been possible in 1971, would have been suicidal. Even if he'd survived the drop and landed safely, he'd likely have died of exposure or hypothermia unless he was picked up or reached shelter soon.

My theory is; Cooper locks the flight crew in the cockpit, then opens the aft door, throws out two parachutes and a small portion of the ransom money to make it look like he jumped. He then uses a maintenance access panel to access the cargo bay or landing gear area (prior to takeoff from Sea-Tac he advises the pilot to remain at 10,000ft with the flaps extended and the landing gear down) and waits there until they land in Reno. FBI sweep the cabin and confirm he's gone but I'll bet they never checked the cargo bay or landing gear. Cooper then waits for the confusion to die down and walks away with his money in hand, wearing the uniform of a cop or airport ground crew which he either changed into or had hidden under his suit all along.
Realising that the bills were marked and that he could never deposit them or spend them without attracting attention, Cooper either destroyed them or hid them somewhere and waited for the heat to die down which hasn't really ever happened, going back to his normal life instead.
Hotel Roofs Are The Site Of Many Mysteries
Rey Rivera
He went missing for 8 days until a hole was found on the roof of a building one day. When the hole was investigated, they found Rey himself, clearly dead. It's theorized he must've jumped off the neighbor hotel's rooftop but there a bunch of holes (pun slightly intended) regarding that theory
No one staying those nights Rey was gone heard any screams or a crash
The hole was pretty far away from any close part of the rooftop of the hotel
Not only his glasses were intact, but his cellphone was in one piece
The Twilight Zone
James Tetford. He boarded onto a bus, and when it got to his stop, he was simply gone. His belongings were still there. There were no stops in between, so there's no way he'd gotten off.
I like to think different realities crossed, and he got transported to another reality.
A Personal Mystery
I have a very large family, especially on my mother's side. A few weeks ago, we were talking about how large my maternal family is, and she brought up her cousin Patricia. When Patricia was seven, she went to daycare during the day while her parents were at work. The daycare was only two miles away from her home, this comes in to play a little later. Patty's mom was at home cooking dinner, and her dad was going to be working late. Her mom got a call from the daycare worker, and told her to have Patty walk home, since it was only two miles away, and she didn't want to leave the house unattended while dinner was still cooking. Patty never came home.

Search groups were put together that night, but to no avail. The following Sunday, a group of boys were playing in a field after church, where they stumbled upon Patty's corpse, battered and broken. Her murder hasn't been solved, but there was speculation that it could have been the Zodiac Killer or the Golden State Killer, as Patty lived in California with her family at the time of her death. If it was truly the Golden State Killer who killed my mother's 7 y/o cousin, then I hope he rots in his prison cell, and then in hell. I know this isn't a well known mystery, since it's a very personal story, but I thought I would share.
Unfortunate Expeditions
The frog boy murders. 5 South Korean boys went looking for salamander eggs in the forest one day. They disappeared. Their skeletons were found years later in a shallow grave on the mountain. Still unsolved.
Alone In The World
The unknown dead hiker. This case will never cease to blow my mind
This guy met, chatted with and hiked with several people over the course of a year. Most people knew him as "Denim" which isn't too weird since backpackers commonly use trail names.
Then one day a man recognizes Denim's tent, goes to check up on him & finds him dead. Reports afterwards apparently claim the man only weighed 80 lbs at the time of death, which points to him dying of a severe illness. One hiker said he told them he wanted to do this "while he still could" which reinforces the theory that he was sick.
Thing is though, no one has cone forward to claim this poor dude since he was found. Literally NO ONE knows who he is. Barely any info has been released on the investigation around him, not even an autopsy can be confirmed to have been done.
He was found with nothing more than his gear, a notebook containing code, presumably for a game or hiking app he was claiming to be designing, and about $3k. People have speculated him to be from Brooklyn, Seattle, and Louisiana, yet still no one can name the poor fella.
Le Mystère
More than 300~ years after,in France, the identity behind "The Man in the Iron Mask" ("l'Homme Masque de Fer" in french) is still unknow, some people said that he was the brother of the king at this moment, others people said that he was the king himself, most people think that because he was held as a political prisoner...
No relation, but Eichiro Oda took this man to make some of Sanji's background in One Piece...
Wasn't This A Buffy Episode?
In the 1850s a boy and girl were observed in a field a very short time before an explosion was observed where they were. When people went closer to investigate, the boy and girl were dead. Nobody knows who they were, how they ended up in that field, or what they were doing there. The explosion appears to have been caused by the boy and girl trying to do something with explosives, but why they were doing that is not known.
I saw a morgue photo of the girl's face and it didn't ring any bells. Whether other photos exists, I don't know. After all this time it's unlikely that this mystery will ever be solved.
Keep reading...
Show less
The world is full of mysteries. Why are we here? What's at the bottom of the ocean? Is there other intelligent life in the universe?
Humans are naturally curious creatures, so we find mysteries in every corner of our universe. And when we can finally solve those mysteries, it's so satisfying for our little squirrelly brans.
Luckily, there are an abundance of mysteries we have solved in our time on earth.
u/Vrothgar asked:
What is your favorite SOLVED mystery?
Here were some of those answers.
Beautiful Trenches
That one where the rocks moved in the dessert leaving an eerie trail.
Some guy put a camera on the area for like two years and discovered that when there is a thin layer of water with ice on it, the wind will move the ice as it starts to melt and so moving the rocks.
Death Valley.
Underwater Bloop
"The Bloop". For years science was baffled, not having a good explanation. Some supposed it may be an as of yet undiscovered creature, but the magnitude of the sound itself was such that if it were produced by an animal, it would be larger than even a blue whale, by a wide margin.
A few years back we recorded the sound again, along with solid seismological data. Turns out the famous "bloop" was the sound of a large piece of the Antarctic ice shelf cracking and falling into the ocean.
The Hump
For years it was speculated about King Richard III's appearance. Due to many different historical perspectives on him as a King some believed he had a hump back of sorts and others believed this stuff was added when the historical rhetoric was added as he became less favourable.
A few years ago they discovered his skeleton buried under a carpark in Leicester. They determined they he actually probably had scoliosis and likely did have a hump of sorts.
My favourite part about the discovery was the presence of a woman who was part of some Richard III group that adamantly denied the appearance he was described who then realises the truth and is very disappointed.
Running Away
Lori Erica Ruff. This guy in Texas married a woman he met in bible study, had a child with her, and then she started showing signs of mental illness. They divorce and she commits suicide in 2010. She left a suicide note that was incomprehensible and full of random phrases and references.
When her ex was going through her stuff, he found a birth certificate with the name Becky Sue Turner on it, who was a 2 year old girl who died in a house fire in WA in the 70s. Lori had stolen Becky's identity and used it to get her name changed to Lori Erica Kennedy. There were no clues whatsoever as to who she was before she acquired the false identity and her backstory remained a mystery for years.
A few years later she was identified by matching her daughter's DNA to a distant relative in Pennsylvania. It turns out Lori's real name was Kimberly McLean, and she'd left her home in PA in 1986 as she didn't get along with her mom and stepdad.
I was really fascinated with this one when it was still unsolved, and I found the actual answer a bit anticlimactic. It was clear from everything she'd left that something was wrong with her, and it really gave me the creeps.
Birdies
Those flying "rods" in the background of cave diving videos.
People in the 80s and 90s would go cave diving or sky diving and film it, and in the background would be all these foot-long, flappy, rod-shaped creatures that no one would see until they were caught on film. People thought they were inter-dimensional creatures that would slip into our dimension occasionally. Some studied the shape of these things in wind turbines to understand how they fly. I think there was even a hieroglyph found of the creature from ancient Egypt.
It turns out the frame rate of the poor handheld cameras from that day made birds and bugs get caught in multiple frames at the same time, and so they looked like long rods with wings.
A Whole Lotta Nothin
Al Capone's vault is the most hilarious solved mystery. A renovation team found the vault and some underground tunnels under his hotel over 50 years after his arrest. Geraldo Rivera hosted a huge 2-hour live grand reveal of the opening of the vault which they hope would contain a huge fortune. 30 million people watched the live spectacle. The vault was finally opened and..........there was nothing there.
https://youtu.be/pgx7--A_NCU?t=806
Here's the whole special starting when they brought down the vault wall.
A Tragic End
The case of Jacob Wetterling.
He was and 11 year old boy abducted near his home in 1989. Him and his friends had gone to a local video store and were on their way home when a man stopped them and forced Jacob to leave with him at gunpoint. He forced the others to turn and run and threatened them that they would be shot if they didn't.
For almost 30 years the case went unsolved. His friends and his brother grew up feeling the guilt of not being able to stop the abductor. His parents and family had no closure as they had no idea where he was taken, or who had taken him. But they held out hope for all those years that maybe he was still alive. A local man had even been falsely accused of abducting him.
Sadly, his remains were found in 2016. About 30 miles from where he was abducted. Investigators were able to find the man responsible, and he confessed to the crime. He had assaulted Jacob and killed him on the same night he was abducted.
It's a tragic story and there are a lot more details. Thankfully detectives never gave up on this case and they were able to solve it after all those years.
An Out Of Place Burger
The mysterious In-N-Out burger found on the street in New York City, apparently still warm (In-N-Out is a hamburger chain only found on the west coast).
The person who bought this cheeseburger responded to the post with the explanation: they had bought lots of cheeseburgers prior to boarding their San Diego to NYC flight and lost one after their arrival while boarding a bus.
Source: https://ny.eater.com/platform/amp/2019/7/24/20726407/in-n-out-nyc-burger-mystery-2019-solved
Polar Bears From The Void
The voyage of HMS Terror and HMS Erebus, who in 1845 embarked on a journey around Canada to locate the Northwest Passage with the backing of the royal navy. The voyage was expected to take 2 years, but by 1850 it was suspected something had gone very wrong, as the last sighting of the ships had been as they entered baffin bay 5 years earlier, and all the search parties could find were some lonely graves, and a cairn with a scrawled message. It was only with analysis from the graves, some old testimonies about contact with local Inuit groups, and the discovery of the remains of the crew in the 1990s and the wrecks in 2016, that the full story could be pieced together.

Essentially the ships' arctic modifications and stocks had been ill thought out for the voyage, and the cheap canned food the crew relied on had led them to contract lead poisoning and scurvy, but with no alternatives and being locked in ice for months at a time, they had no escape. The illnesses were compounded by the lack of alternative food sources in the harsh environment and diseases which crippled the already weakened crews. The poisoning (and associated hallucinations) combined with the deteriorating mental health of the crew created a living nightmare. After the officer in charge died, the surviving crews abandoned ship and tried to cross the barren Arctic towards a known settlement in Canada, with everyone involved falling and dying en route. The bodies that were found were very well preserved, and contemporary Inuit testimonies corroborated the story. It made for a good horror series, even if there weren't any supernatural polar bears involved in reality.
Haunted By The Spirit Of Electricity
In a Chinese science discovery type show, they went to investigate reports of a old haunted house where an alleged murder happened year ago. People say the light in the house would flicker on and off, no animals can be found near it, and any dogs/cats brought over would run away, very agitated.
Turns out the electrical cable connected to the house was damaged, so the light flickers. And the ground near the house became electrified, mildly shocking animals coming close. The people had shoes on so they never noticed.
Keep reading...
Show less