I use to think I was the only person obsessed with true crime tales. I've been an avid watcher of Dateline NBC, 20/20, 48 Hours, etc, for over a decade. In fact when I've moved cable providers the last few times, I chose the plans that only included the ID Discovery channel. I can't even begin to tell you amount of shows I watched there. Then of course I'd top it off with a marathon of Law & Order: SVU. And this was all before the podcast frenzy. And I tell you, I've never had a peaceful night's rest since. Why do I do this? Correction... why do WE do this?
Redditor
u/KyrieEleison_88
wanted everyone to compare notes about which blood curdling cases they can't shake off by asking...
What true crime case lives rent free in your head and why?
***WARNING - THE FOLLOWING STORIES CONTAINS SOME INFORMATION THAT REALLY SHOULD ONLY BE READ BY THOSE OVER 17***
So many of the stories I've followed have left me shook to the core. Some because they were never solved, which always keeps me on high alert, because who knows then where these psychos are. And mostly because these tales aren't fiction. True evil does exist and it just casually walks among us. These stories make you confront the fact that... none of us are ever really safe.
Signs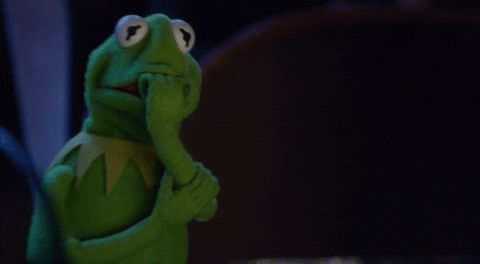 Kermit The Frog Reaction GIF
Giphy
Zodiac. We've cracked one cypher. Will we ever know who it was? Did they actually make a cypher with their name, or is it just another cryptic cat and mouse game? Are they still out there? To be so bold to give us messages, cyphers, and yet leave no evidence of who did it.
Shivers...
The Hinterkaifeck murders. It just makes *me so, so uncomfortable that multiple people in the house noticed things were strange or amiss in the days before they died but they brushed it all off.
The note that send shivers down my spine was when the father mentioned seeing footprints in the snow coming to the farm, but couldn't find any prints leaving.
No Words...
Ok here's something that is gonna traumatize you. I live in Greece so I doubt anyone else outside of here knows about this. A father killed his 4 year old daughter cause her mother loved her more than she loved him. We don't know how he killed her but after he did, he cut her up into pieces, boiled them with other ingredients and tossed that into the toilet and to garbage bins around the city to make it seem like thrown out food and so that stray dogs would eat it.
Sometimes I think about it and it makes me sick to my stomach. He says that he didn't kill her and that she just found her dead and that he did all that to avoid being targeted as the killer but come on... no one ever believed that.
Horror
The murder story of Junko furuta, it's extremely disturbing. I can't get it out of my head. And all of them got away with it. It shows how messed up this world is.
His mother vandalised her grave as well and said she ruined her son's life. You know... The guy who tortured her for like 48 days simply for rejecting him.
No Justice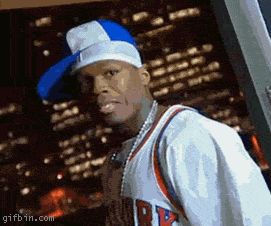 50 cent smh GIF
Giphy
The murder of Shanda Sharer. The girls who murdered her are so evil, and all free.
A group of girls killing their own "friend" and getting nothing more than something akin to a slap on the wrist? Sounds totally fair to me.
The wiki article on her led me to the case of Bobby Kent, who was killed by his former best friend he started bullying.
Oof, I remember several of those stories and now they'll be back to the forefront of my psyche. It makes no sense. Well, tonight's sleep is ruined. We might as well continue...
In Australia...
The backpack murders in Australia. Saw some true crime documentaries years ago and this one disturbed me the most. Je, Ivan Milat, picked up hitchhikers and then brutally murder them. I remember he stabbed a guy in the back, paralyzing him, and then beat and killed his girlfriend. He did something similar with 2 girls: stab one and then shoot the other a dozen times in the head (target practice).
Parts
There was a torso found sealed in a barrel in the woods in my hometown. Never any explanation. Literally no one ever talks about it.
Apparently some guy also stalked a lady and then set himself on fire and died when he got caught.
They found a torso, arm and a leg (don't quote me on that) in my hometown in the late 1800s on the banks of the thames. Murders go unsolved to this day all I can remember is that there were 4 victims and only 1 was identified.
Years Ago
Delphi murders. They have video and audio of the perpetrator, yet no arrest in four years.
Definitely this case! Since it happened I check up on this regularly; it horrifies me how with video and audio they still have not found this guy, and based on what we've seen from ISP I doubt they have anything else to go on.
Rusty
Andrea Yates drowning her five kids because she thought they were full of sin and needed saving. Rusty took her off the meds and they had another child despite doctor's warnings about her condition.
He should have been held criminally liable for all of this. He treated her like a broodmare. He was specifically told to not leave her alone with the kids; so he makes all of them live in a freaking SCHOOL BUS. He goes to work and leaves her alone w/ the kids. All day. Every day. Pulls her meds. Keeps impregnating her.
All the warning signs were there. I mean, I have to wonder if on some level he wanted this to happen??? Because it was very clear for a very long time that this was exactly how it was gonna end.
Not to mention that someone in her state of mind, likely wouldn't be able to truly consent. She was very very sick.
My heart breaks for that woman and her kids. But her husband should be rotting in prison.
That Guy!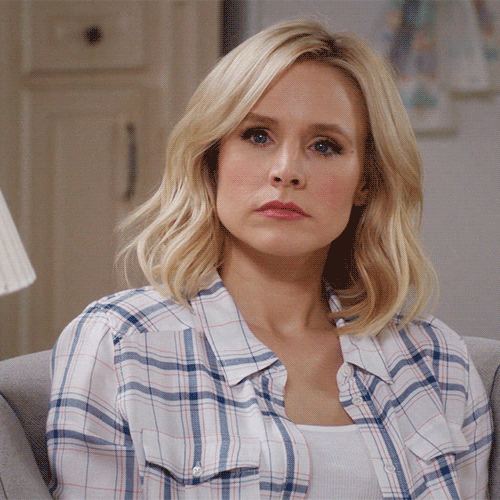 Mad Season 1 GIF by The Good Place
Giphy
Chris Watts. I don't know why I am so invested in it. I just can't wrap my head around a seemingly normal person can murder his whole family and think that he's going to start a new life with his girlfriend.
Now there a few new ones I'm going to have to read up on. Also, I'm going to go join a karate class, just in case. The last thing I want to be is a victim in one of these stories.
Want to "know" more? Never miss another big, odd, funny, or heartbreaking moment again. Sign up for the Knowable newsletter here.

Keep reading...
Show less
Every one of us harbors evil and malicious intent. It is completely normal to have dark thoughts. The difference between the everyday person and a psycho is intent and lacking empathy. It's frightening to realize that someone you may have spent a significant amount of time with could take a life with cruelty, but it happens more often than we want to realize.
When I was 18 I used to play in a weekly game of pool, I was awful, still am. My friends would sneak me into this bar/club in Ft. Lauderdale that was 21 and up. We met an enormous amount of fascinating people.
One couple in particular (let's call them Jack and Dave) always stuck out. They were hilarious, great pool players and genuinely in love. One night "Dave" and I had a heart to heart about him and "Jack". He wanted to get more serious but wasn't sure "Jack" was on board. I forget the drunken advice I gave and the rest of the conversation, that's what stuck out. I remember them leaving together with grand smiles, hugs, and the $200 pot from their winnings. I also remember thinking... they're so good together, hope it works out.
It didn't; two days later Jack's body was found under a pile of unfolded laundry by his roommate. He had been stabbed over ten times and his eyes gauged out. And there was a manhunt on for Dave. Dave, the guy I had two days prior listened to about love, cheered with about relationships and admired in his pool game proficiency. You just never know.
***ADULTS ONLY. TRIGGER WARNING. RATED R MATERIAL***
Redditor u/dishnotaman wanted to hear from people who have known evil before it blossomed into tragedy by asking.... People who were friends with someone who later became a murderer, what where they like?
In the Room
Not friends but I worked at a charity with two hilarious guys. A year or so after I left, one killed the other with a car bomb. It feels so unreal, like it was complete fiction. Can't believe I was in a room with them both on multiple occasions. I live in Northern Ireland and it appears that the motive involved some lingering sectarian/paramilitary tensions. That stuff has been quiet for most of my lifetime but there are still wounds.
Normal
He was completely normal from as far as we could tell, just a regular high school kid. Played soccer, was in the advanced classes, kind of quiet but a nice kid.
Then one weekend he and another kid went and murdered a couple of professors with the intent of stealing their money and absconding to somewhere in South America I believe.
They got picked up at a truck stop a few states away a couple days later.
Anyway, we didn't see him anymore and he's in prison for a few more years. Complete waste because he could have had a productive, good life. Don't kill people, kids.
Rodman
I knew a girl that let her boyfriend into her family's home and he killed her sister and brother that were around 10 years old, her brother who was 15, her father, and stabbed the crap out of her mother.
She's in prison for life. She was quiet. I didn't know her as well as I did her other siblings. Her boyfriend didn't attack her older sisters. We had always thought that the sister who was a year older than her was going to be the psycho. Her sister had anger issues.
We used to call her Rodman because she would get kicked out of games all the time because she'd freaking lose it.
Anyway, she let her boyfriend into the house, he killed a bunch of her family, why? Because her dad didn't let them date. She was a senior in high school. They only had to wait a couple more months and she could have just left. Such a waste. So much stupidity.
A Normal Dude
A normal dude. Somebody tried to rob him during a drug deal and he did what he felt he needed to do. Got 10 years for it and was released not long ago. From what I can recall, he was set up. Some neutral guy acted as the buyer, and when he went to make the deal. A few guys he had fought with in the past showed up trying to rob him but had no weapons, they just outnumbered him.
He took offense and began shooting at them. Again, if I recall correctly, it wasn't self defense because he had a chance to leave the situation and shooting wasn't his only option. This was all about 12 to 13 years ago so I might be omitting or mis-remembering some details.
The Roommate
I was childhood friends with a guy who beat his roommate to death with a bat. He was a regular middle class kid who got good grades etc. The roommate's dog was not fixed and was having her period all over the house and the roommate wouldn't clean it up or go to the vet. He just snapped one day and started beating the guy as he slept on the couch.
Hostages
Not friends, but I grew up with a guy (neighbor) who held his dad hostage for hours and then killed both of them. he was a couple years older, so i didn't know him too well, but my brother was closer in age. Said he was quite nice, really quite funny, but obviously doesn't say much.
The Creeps
My boyfriend and his old roommate were friends with this guy who seriously gave me the creeps. He would always try to hit on me, even though it was my boyfriend's house, and was really awkward. One night after a party my boyfriend and I were asleep when I heard his door open. It was the creepy guy. I shook my boyfriend awake and he asked what the guy was doing.
He said, "Oh, uh, I just wanted to say goodbye." After that I refused to go over if I knew he would be there. They eventually lost touch, then a few years later we read in the news that he had shot and killed two police officers, then killed himself.
ISIS
I had a chem lab partner in college in the midwest, 2013 or 2014, he was a very nice guy, very smart too. We were both into the walking dead, so we talked about that frequently. Then one day I saw the news, as well as a campus wide email, and it turned out that he had just been arrested at the airport for trying to flee and join ISIS. So ya, he may not have been a murderer, but I think eventual terrorist fits here.
The Fisherman
Perfectly normal kid. We went fishing and hiking together, and attended the same church. Lost touch after high school. In his thirties he murdered the boyfriend of his ex-wife.
Augustus
So I was friends with Augustus. He was on the quiet side but was into MMA and UFC stuff and I remember driving him to a few amateur fights when he lived at my home. I've known people that I didn't like and even feared but knew they were the kind of people you would want on your side if crap hit the fan, Augustus was that but I never felt I had anything to fear from him. He was a 'gentle giant.' Well he moved away and I hadn't heard from him in several years when another mutual friend told me about the trouble he found himself in. You can read about it here: https://www.nbcnews.com/news/us-news/montana-man-pleads-guilty-double-murder-putting-bodies-acid-n948196
I do not know any of the other persons involved in the story whatsoever, but I strongly suspect that Augustus was likely manipulated into his involvement. He would not describe him as bright, and I absolutely could understand him acting in violence if someone convinced him. That part isn't elaborated on in the news story but as I know several of his family members and mutual friends its what I've been able to piece together over the years since this occurred.
Want to "know" more? Never miss another big, odd, funny, or heartbreaking moment again. Sign up for the Knowable newsletter here.
Keep reading...
Show less
Do you have something to confess to George? Text "Secrets" or "
" to +1 (310) 299-9390 to talk to him about it.
Keep reading...
Show less
We throw around the word luck so flippantly. There are many moments in life fueled by luck and often we're so thrilled to experience it, we're just rejoicing. And that is perfectly fine. But life teaches us, we cannot afford to take luck or life for granted. Luck is an understatement when it comes to being unscathed by evil. True evil, walks among us and we interact with the worst of society on the daily and we never even fully comprehend how close to being snuffed out we are. We're all "almost" walking Dateline NBC episodes.

Redditor u/lolita-cake wanted to hear the chilling misconnections tales with life's most vile by asking who was willing to share the following.... People who had a close encounter with a murderer/serial killer, how did it go? How did you find out that person was dangerous?
****WARNING*****

Some of the following may not be suitable for younger readers. Trigger warnings below.
Keep reading...
Show less