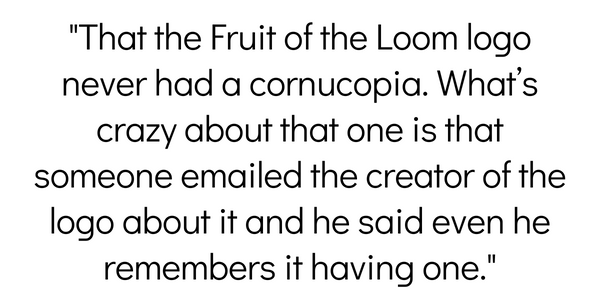 The Mandela effect is when multiple people share the same, incorrect memory.
Its name stems from when paranormal researcher Fiona Broome falsely believed that the future president of South Africa, Nelson Mandela, died in prison in the 1980s.
A false memory she shared with a number of others.
Our memories have been known to deceive us, as we might frequently forget someone's name or one of our numerous online passwords.
But when we share a memory that turns out to be false with many others, convincing ourselves it wasn't the truth can be a very difficult ordeal indeed.
Redditor Mysterious_Boat_1701 was curious to hear people's most unsettling experiences with the Mandela Effect, leading them to ask:
"Which Mandela effect freaks you out the most and why?"
A mysterious gym
"Just had one personally."
"Went to a mall where there was supposedly a gym, asked around and nobody that worked at the mall knew what I was talking about."
"Looked around and couldn't find it."
"Come back a few months later and it's right there in front of my face, you'd have to be strung out to not notice it."
"idk how or when it just appeared but it freaked me out."- prex320278
A "fruit"ful logo.
"That the fruit of the loom logo never had a cornucopia."
"What's crazy about that one is that someone emailed the creator of the logo about it and he said even he remembers it having one."- mrcock2·
Less well intentioned than they thought.
"I Mandela effected my whole family once."
"Years ago there was a football player on a rival team that always did a dumb celebration after he got a sack and my family and I always hated it."
"One night after he did it my family started trashing the celebration and I said as a joke 'we are all going to feel terrible when we find out he is doing that celebration as a request from a make-a-wish kid'."
"Fast forward to years later and our team is playing that team again."
"The player got a sack and did the celebration."
"I rolled my eyes and said 'I hate that celebration so much' my mom instantly turned and said 'don't say that, he is doing it for a sick kid'."
"'I actually like it."
"So I was like 'what?'"
"'No there is no sick kid', my whole family then proceeded to argue with me'."
"They all vividly remembered reading articles about it, seeing special report segments before games about it, and other information."
"Some of them even thought they knew the disease the kid had and even extra details about why the kid chose that specific celebration."
"They all had these shared memories that they were sure were true."
"I was floored by all this and insisted none of that was true."
"So we looked it up.'
"Not true."
'No kid like that ever existed.'
"They still have trouble wrapping their heads around this one."
"Turned out human memory is not near as reliable as we think"
"It was American Football and the player was Jared Allen of the Minnesota Vikings and his cattle roping sack celebration."
"This was maybe 10 years ago."- AUSpartan37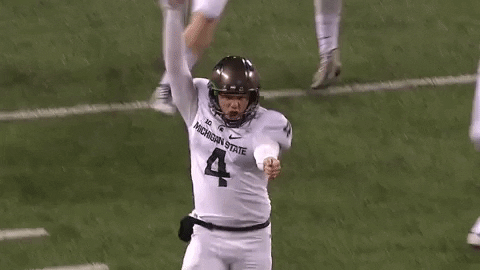 College Football Win GIF by Michigan State Football
Giphy
His eyesight was better than we thought.
"Mr. Monopoly's monocle."- Additional_Day9903
It's not easy being green.
"I have a personal one that to this day a decade later still destroys my mind."
"I had an old(ish) 2001 dodge neon."
"With BLACK SEATS.'
"I drove this car for years and years, like 80,000 miles.'
'All through college."
"I took work breaks in my car, commuted hours every day total, to college and then the opposite direction to work and back."
"I even lived out of this thing on several occasions.'
'The day I go and trade it in, I'm pulling misc things out of the car at the dealer."
'And the seats are GREEN."
"Not even a little."
'Like very unmistakably GREEN."
"In my black Neon, with black interior, that ALWAYS HAD BLACK SEATS."
"My girlfriend then, wife now, goes oh they've always been green."
"EXCEPT THEY F*CKING WEREN'T DON'T LIE TO ME."
"This is still upsetting to this day..... life is a lie and nothing is real."- ZakuLegion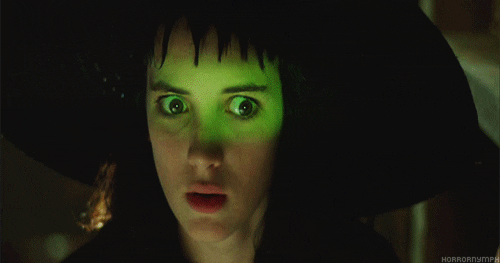 Winona Ryder Omg GIF
Giphy
An urban legend was born.
"Not a global one, just a family thing."
"Back in 2002 my grandma had her 60th birthday, my father took us home at 10.00pm, ready for bed."
"We, me and brother, were 12 and 14 at this time."
'All went well."
"Over the years, a story was made up that we went missing after visiting the local playground after dinner at said grandma's birthday party."
"Some neighbors help to search us, the whole train of 'missing children in a smal village'-thing."
"Fun fact: we never went missing."
"Dad brought us home, put on 'Toy Story' on tv and left."
"My brother and I heard first about this in 2015.'
"From different people on different occasions."
"'Ah your one of the missing boys'."
"I first thought they were mocking me for a different event.'
"I got lost, but it was 2013, alcohol inflicted, different story."
"But then they ALL tell us the same story about us going missing."
'And the stories are damn close to 'true' in every story my mum is driving around the same neighbors to different locations to search, old wine yard, old mill etc."
"Sometimes I think I got lost on the most brutal way."
"I was lost and changed this plane of existence with another one."
"It sometimes made me think about my whole life."- tjorben123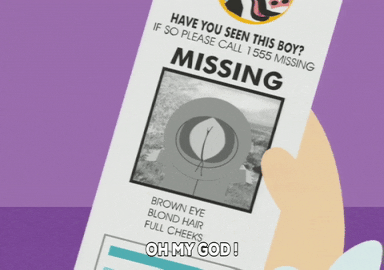 missing kenny mccormick GIF by South Park
Giphy
Memories are a fascinating thing.
They can be changed or altered with even the tiniest suggestion.
And making the truth seem less believable than lies.
Keep reading...
Show less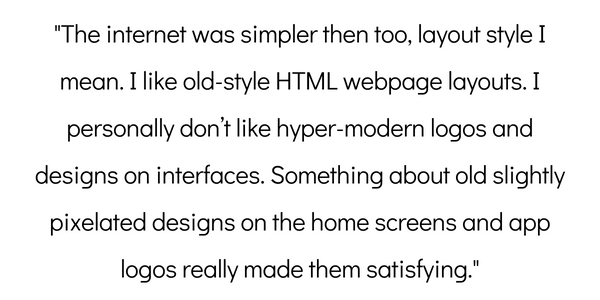 Oh, the beginning of the interwebs.
Those were the days.
We definitely did not see what was to come.
Maybe it should've stayed simple.
We'll never know.
Computers rule the world now.
Let's see where we are in another twenty years.
Redditor EzucraAaAa wanted to wax nostalgic about the good old days of technology and its humble beginnings.
"Redditors, what's something the internet was crazy about but is now forgotten?"
I miss the simplicity of not having a thousand apps. I'm simple.
Ah Memories...
"Search engines before Google existed. Alta Vista, Lycos, Web Crawler..."
deenali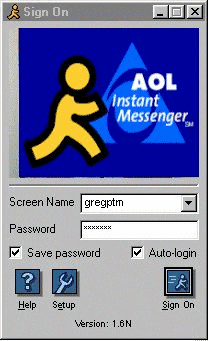 the messengers aol GIF
Giphy
Bad Downloads
"Downloading custom cursors for your computer. I gave my family computer so many viruses back in the '00s trying to click things with a lightsaber."
TW1103
"Amazing. I had totally forgotten about all the virusy stuff I downloaded to my home computer, purely so the cursor would disappear and reappear. My parents had zero knowhow with computers either, so likely had no idea wtf I was downloading. Cursors were cool though, despite all the malware."
AdderWibble
Collections
"During the early days of the web, when most websites weren't plastered with advertising... Website view counters."
over_clox
"Back in the day of counters, one day I went to my website and the counter was in the thousands. I just thought it malfunctioned and ignored it. Years later I learned that my website, which had a MIDI collection, was published in a newspaper in another country. I couldn't say for sure if that was true and whether it aligned with the counter change."
pupeno
The Look
"Yea the internet was simpler too, layout style I mean. I like old style HTML webpage layouts. I personally don't like hyper modern logos and designs on interfaces. Something about old slightly pixelated designs about them home screens and app logos really made them satisfying. I've even went as far as seeing if I could install some extensions that could change the layout of sites, make them feel older, give them that 2000's html look."
Original_Ad_1103
Found It
"Stumbleupon.com"
idont*uckwithstupid
"I used to waste so much time with stumble upon."
lilbroccoli13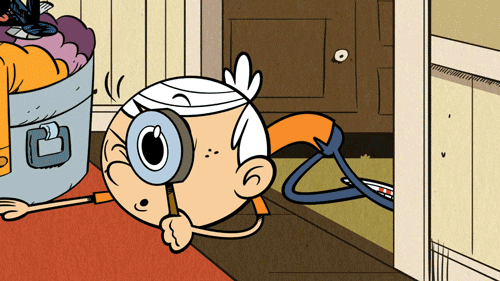 Looking The Loud House GIF by Nickelodeon
Giphy
What a strange and crazy place the internet was.
notification
"Poking on Facebook."
lamspartacus
"I had a friend that poked me and I never noticed the notification. He died. I now have this unreturned poke as a reminder that I'll never be able to poke them back."
Klaus0225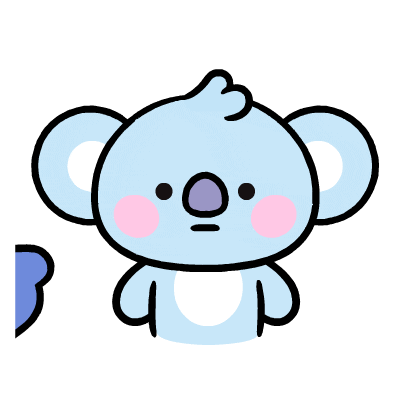 Baby Love GIF by LINE FRIENDS
Giphy
I will find you...
"There was a rhythm game that I don't remember the name of that me and some friends would challenge each other in, and it had the song Guitar vs Piano 2 which introduced me to Envy, who was a pretty big newgrounds artist at the time. I wanna go check out their stuff again now, I'd completely forgot about them till now."
Silvervirage
GroupMeet
"Forums. There used to be so many, incredibly active and dedicated forums."
FromJavatoCeylon
"A lot of the forums I visited were ruined by photobucket when they decided they wanted paid a lot of money from their users. So many build threads and tutorials ruined."
jus_like_at
"IMDb had the best message boards back in the day. Chatting with your internet friends around the globe about every nuance in your fave movie. Man I miss that. Reddit is close, but nothing beats the olden days."
FeFiFoMums
Fun
"Do you guys remember those egg things that hatched little creatures after a while? You'd put one on your website and then the artist would update the source url with images of it hatching? There were all kinds of little fun things like that."
Sapiencia6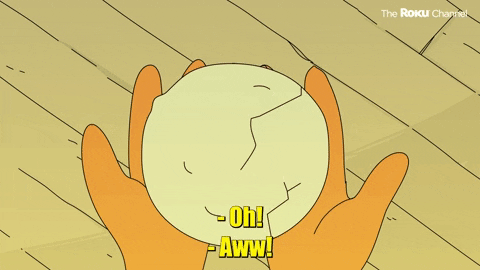 Egg Hatch GIF by The Roku Channel
Giphy
Those were the days!
Do you have something you'd like to share? Let us know in the comments below.
Keep reading...
Show less
Every now and then, we find ourselves sharing a story with a friend or family member which people might actually think is "too good to be true."
Even though you are sharing something that did indeed, happen to you, parts or all of it might seem so outrageous, that those on the receiving end simply can't, or won't, believe it actually happened.
And might demand pictures for proof.
Redditor MochaMario99 was curious to hear people's memories which others found to be literally unbelievable, leading them to ask:
"What's a funny memory you have that if you told someone, they'd think you're lying?"
"Across a crowded lane..."

"This was a couple years ago but I pulled up to a stop light, and another vehicle in the next lane also comes to a stop."
"The car is filled with what looks like high school kids."
"The kid in the passenger seat notices me, taps on his window and starts doing the universal sign for rock, paper, scissors."
"I look at the light, which is still red, and immediately think f*ck it and play along so we start. 1..2..3..shoot and we tie."
"1..2..3..shoot, we tie again."
"This keeps happening."
"All the young kids in the other car are involved and are screaming like 'WOOOOOAAH' every time we tie."
"We literally got off like 15 rounds of rock, paper, scissors and tied every single time until the light turned green."
"I'm still high from that and hope all those guys are doing well."- djbabel207
Do I know you?
"I once checked in at a restaurant and gave the hostess my name to hold my slot, she then asked for my last name since the person below shared my first name."
"When I told her my last name, she looked at my like I was lying."
"The person below had my first and last name."
"She laughed and introduced us, and we took a pic."
'I've never met someone with my same first and last name since."- ghperry
The (odd) beginnings of beautiful friendships

"Started college."
"Saw my brother's best friend on campus, from a distance."
"Hard to miss: Nate's 6'6", skinny, long brown hair."
"Fitting of our childish friendship, I straight up open-field tackle the guy."
"From behind."
"Blindsided."
"It's not Nate."
"I apologize, and sheepishly run away."
"Three hours later, a girl friend from high school introduces her new boyfriend to a group of us."
"It's the guy I tackled."
"Danny."
"Super nice (and forgiving) guy."
"We've been friends for 15 years."- The_amazing_T
"I was in elementary school."
"During recess, just kinda daydreaming and looking at some ravens flying overhead, when one of them suddenly took a nosedive... right into an open trash can."
"So of course I rush over there to check it out, but the raven was just gone out of nowhere."
"I was not the only me who saw it though, another kid came rushing over as well, and thats how i met my best friend for the next 4 years."-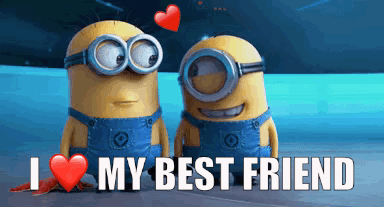 Best Friends Bff GIF
Giphy
Who knew they even sting?
"I got stung by a platypus."- --bedevil--
Wrong place at the right time!
"A friend once called the wrong number, got the wrong house, and had the right person pick up."
"So, I was at work, replacing a modem for my boss."
"I'd removed the modem and connected a telephone to test that it had dial-tone."
"Soon after, the phone rang."
"It didn't make much sense, because that phone line had only been used for outgoing calls from the computer."
"When I picked up, the person on the other line just said 'Hey man, you want to see a movie later?'."
"I recognized the voice, too."
"It was a friend of mine."
"I was really confused for a second and said something like 'Josh? How did you get this number?'."
"He said he called my home phone number."
"He must have misdialed my number, and accidentally dialed the number for my bosses modem line, at work."
"He called the wrong number, got the wrong house, and the right person picked up, on a phone that had only been connected for 2 minutes in the past 2 years."
"The odds must be astronomical."
"It's just a weird coincidence that I'll always remember."- User1539
I married a star!
"Before my husband and I were married, but had been dating for a long while, I was watching Portlandia and BAM there's my husband on screen."
"Dumbfounded I called him and he casually said 'oh yeah I forgot about that'."- upornicorn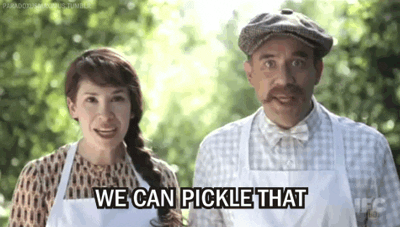 fred armisen pickle GIF
Giphy
One wishes we could prove that these truly extraordinary things happened to us when people raise even the smallest hint of doubt.
But then too, one person's disbelief can't erase actually experiencing these hilarious, unforgettable memories.
And, it will always make a good story, whether others believe you or not.
Keep reading...
Show less
Oh to be a child again.
There are very few people who don't have a memory that runs through their thoughts every so often, which makes them reminisce about their childhood.
Be it staying up way past your bedtime in a blanket tent to watch a scary movie for the first time, or waking up at Christmas hoping that Santa didn't forget the Power Ranger action figure that you can never find in stores.
It's hard not to look back and smile at the good old days every now and then.
Redditor agentMICHAELscarnTLM was curious to hear what memories instantly sent the Reddit community back on a nostalgia trip, leading them to ask:

"What's something you can bring up right now to unlock some childhood nostalgia for the rest of us?"
How high could you go?
"That feeling when you are going as high as you can go on the swings."
"Power?"
"Freedom? "
"Hard to describe."- zazzlekdazzle
"What's your function...?"
"Conjunction Junction."- HarlanCulpepper
Before there was facebook.
"That sound of a door opening and shutting on AIM when your friend logs on."- Consistent-Candy6277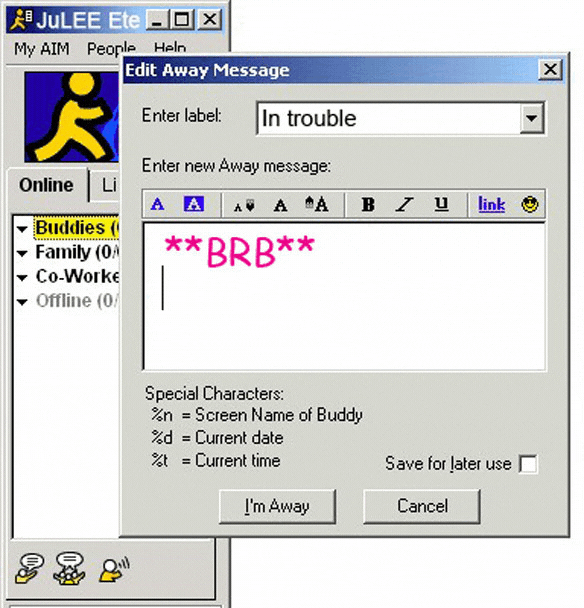 in trouble lol GIF by Nicky Rojo
Giphy
Snow Day!!!

"Getting up in the morning on a day it snowed to watch the list of closed schools across the bottom of the news/weather channel hoping your school was closed."- cmokelley213
Does anyone still have a VCR?

"When you'd watch a VHS and it would say 'and now your feature presentation'."- Mickthemouse
A gift bag perennial

"Chinese finger traps."- JbunnyThumper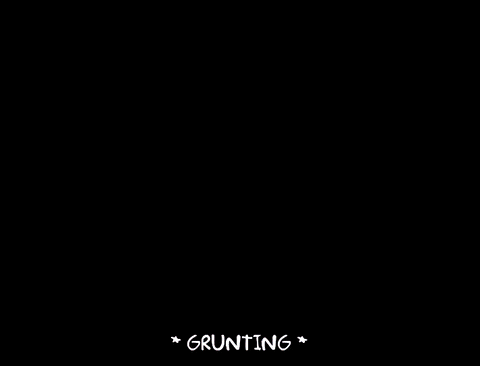 bart simpson help GIF
Giphy
Incentive to avoid mistakes.
"An eraser that looks and smells like a very fake strawberry."- zazzlekdazzle
Just don't push too much...
"Flintstones push pop ice creams."- Reveries25
Sleep in? Pffft!

"Waking up super early on Saturday morning before the rest of the family to watch cartoons."- helltothenoyo
"Mom, I think I have the flu..."
"Watching the Price Is Right when you were sick at home."- mayhemy11·
It goes without saying that there are numerous things about being a child that no one misses.
But oh, the things we wish we could do once more.
Then again, are we ever too old for swings?
Years ago, I knew a girl who came from a very strict family of Christian evangelicals. We never hung out, but she was forbidden from wearing anything "secular" and always looked very uncomfortable. It was apparent she suffered from anxiety.
She eventually found a few friends but I recall one friend who hung out at her place later told classmates that they had to answer questions about their religious affiliation before they would be allowed to enter the house.
I don't know if there's any truth to that story at this point but that would have been a giant red flag for me, just saying.
People shared their stories with us after Redditor daryandy asked the online community:
"What was the strangest rule you had to respect at a friend's house?"
"Friend wasn't allowed..."
"Friend wasn't allowed in her room unless she was sleeping or changing her clothes. She wasn't allowed to shower for more than 10 minutes. Her brother was also locked out of his room and was forced to take cold showers. All so they wouldn't pleasure themselves."
gettingtobefree
This is over the top and sounds like a surefire way to make overly sexual kids.
"A good friend of mine..."
"A good friend of mine went through a season where he didn't have running water at his house so the rule in the house was that no one could come over unless they brought a couple gallons of water with them to pour into the toilet in the event that they had to poop."
Bob_Weir
Poor kid, growing up with that kind of stuff really sucks, even when it's only temporary. Especially if other kids find out.
"It wasn't really..."
"It wasn't really rule of the house but my friend's parents were huge helicopter parents. Went to a concert with a friend and we had to call (not text) her parents every hour to let them know we were okay."
Pear_Jam2
Oh no, helicopter parents are the worst. That's no way for a kid to live.
"Her mom made us..."
"No "boy talk."
"Her mom made us keep the intercom on when we were in her bedroom and would listen to us talk, if we started talking about Boys, she would chime in and tell us to change the subject. We were 15/16 and not having the privacy to talk about crushes and stuff felt weird."
iamnotacrazyperson
This is so wrong I don't even know where to begin with it.
"We had to keep our hands..."
"We had to keep our hands above the covers when we went to sleep so they could make sure we weren't "doing anything". I was 9. Literally was the last time I spent the night there. Weirdos."
Ridiculous48
Yeah... I can't say I blame you. Run for the hills. Not people you want to remain around.
"Stayed at a friend's house one night and the family communicated exclusively through whispering... not just hushed voices but full on hand to ear. Serious mind f*ck."
OwnNight5466
Something about this just gives me a creepy feeling.
"No one..."
"No one was allowed to laugh at the dinner table or talk other than to ask, "Please pass the. . ." No one was allowed to leave the table (even for a potty emergency) until the dad was done eating."
BrickOnly2010
I don't understand this. This seems to defeat the purpose of eating as a family.
"It was impossible..."
"My friend's mom's boyfriend had one of those rooms we weren't allowed in for any reason. Problem was, it was the living room."
"It was impossible to get to the kitchen without going through that living room. Also couldn't reach the door to the backyard. So I never once entered the kitchen in that house, and any trips to the backyard meant walking out the front door and going through the gate on the side of the house."
[deleted]
Another one I just don't understand. Why are people like this? And the living room of all places? The living room?!
"I remember watching a movie at a friend's house with another person, so there were three of us sharing a bowl of popcorn."
"Before any of us went to eat the popcorn, my friend said it was a rule in their house that each person can only pick up one small single piece of popcorn at a time.. we'd have to finish chewing it and wait to swallow it until picking up the next one individual piece of popcorn."
ExistToNot
That's frustrating, would be better just to give everyone a bowl to split it. Especially since I bet the rule was made for potentially dirty hands.
"We had to finish..."
"We had to finish all the milk in the cereal bowl. Like every drop. But we weren't allowed to pick up the bowl or be noisy. Imagine three little kids carefully trying to drink milk from a spoon without slurping or scraping the bowl while one scary AF mom watched us in silence."
Characternarwhal38
Something about this just grosses me out. Probably because I just don't like milk in cereal most of the time.
Your childhood feels pretty normal in comparison, doesn't it? You bet it does. I feel for some of the people here. Their parents are truly something else.
Have some stories of your own? Tell us more in the comments below!
Keep reading...
Show less