Reddit user Specific_Dimension77 asked: 'What's something f*cked up you witnessed during your childhood, but didn't realize the severity of until you were older?'
Memory can be a funny thing.
There are some memories in which every moment will remain completely vivid in our minds for the rest of our lives.
Others we might remember the context and moments from, but find ourselves a bit hazy on some specifics and details.
Some people have memories like that from their childhood, where they weren't exactly sure what they were remembering.
With a little time, as well as some context from others, discovering what these memories were is sometimes a very rude awakening indeed.
As the only way to describe these particular memories could be "F*cked up."
Redditor Specific_Dimension77 was curious to hear from people with memories from childhood which they learned in adulthood were a bit more unsettling than they realized, leading them to ask:
"What's something f*cked up you witnessed during your childhood, but didn't realize the severity of until you were older?"
Unknowingly Complicit...
"My dad and I used to play 'Spaceship"'and to get the spaceship started, I'd have to blow into a tube to hear the electronic beep."
"It was his DUI test to start the car before they started putting cameras in the cars."
"Glad he's sober these days."- Expensive_Change_893
"Pretty sure when I was 7 I was an accomplice to robbery."
"I was supposed to stay the night at my friend's house."
"Her parents said we're stopping to look at a house real quick."
"I didn't think anything of the adults all black outfits."
"They were still professional."
"I did think it was odd that they had me go through the bathroom window to unlock the door, but they said the realtor forgot to give them the key."
"This was such a beautiful, wealthy home."
"They didn't take anything large, but I did notice the mom leaving with a lot more jewelry on the she came in with."
"She said she left it last time they were there."- prettylittlepastry
Sometimes Its A Blessing When A Memory Gets Foggy

"I was sitting on the couch at 5 yo when my parents started arguing and my mom threw a red book at my dad."
"Just thought it was a fight."
"Turns out it was their pre-divorce fight after my dad caught her cheating."
"Didn't learn about the cheating until I was 16 and only recently learned it was a brick that she threw at him."- missybeputtinitdown
"To Err Is Human, To forgive Is Divine."

"One of the times my dad left he would send me beautiful letters with the envelope decorated in different cartoons and cute drawings."
"I was maybe 9 at the time and clueless."
"A few years later I realized he would decorate the envelopes to take attention away from the red 'inmate mail' stamp on it."- Smolbeanis
Sense Memory

"When I was about 12, me and dad were walking the dog, when we saw a huge fire at a house at the end of our street."
"My dad was a fireman at the time, so his first reaction was to sprint towards it."
"Naturally, I followed him."
"A crowd of people had gathered around a bus shelter nearby, so I went to see what was happening."
"On the ground was a kid from my school, I think he was 2 or 3 years below me."
"I'll never forget how badly his face and hands were burnt."
"The skin was a strange mixture of charred flesh and fresh blood."
"I just froze for what felt like an eternity before my dad found me and sent me home whilst he stayed to help."
"The kid survived, but it was years before I saw him again."
"He was horribly disfigured as a result."
"I don't think about it much, but every summer we have a barbeque, and the smell of the coals takes me right back to that evening."- Full-Cardiologist233
Privilege Check
"When I was a kid, we took a family trip to Las Vegas and stayed at Circus Circus."
"My mom wanted to get a magnet or souvenir from Caesar's Palace, so we parked somewhere and went inside."
"I wanna say we might have parked in an area reserved for staff?"
"Or it could've been for guests/visitors."
"That part is very fuzzy."
"My parents didn't care regardless and had never been there."
"When we were walking back to the car and over a sewer grate (the kind with slots) I sneezed."
"A gruff, male voice from below in the sewer said 'bless you!'"
"Being an innocent kid, I said thanks as my parents hurried my brother and I into the rental car."
"Years later as an adult, I watched a documentary about homeless people who live in the Las Vegas sewers."
"In it when they're inside one of the sewer tunnels, their guide pointed up at a sewer grate above them and said 'you see this?'"
"'This is the parking lot of Caesar's Palace'."
"That whole realization that I was there as a kid gave me whiplash."- snickerdoodle_bandit
The Truth Can Really Hurt
'My seventh grade English teacher accidentally gave me a document he had written."
"It was on an old floppy disc he assumed was blank."
"It described how he volunteered with an humanitarian group in the 70's that traveled through impoverished countries and provided free vasectomies."
"They eventually trained him how to do it, and he would do them, even though he had no real medical training."
"This is not even the messed up part."
"He goes on to explain that he decides that he wanted a vasectomy and to do it himself. He then described in very graphic detail how he did it to himself."
"He even said the date, like March 1st, 1981, or something like that."
"He described in detail cutting through things, and how rubbery it felt."

"Again, not the f*cked up part."
"I thought the story was hilarious because he wrote scrotum so many times, and I was a seventh grader."
"Well, I spread the story around to my friends."
"It eventually spread to a parent, that shared it with the school."
"His wife who was also a teacher there, promptly quit."
"Their son who was younger than me, born in the 90's, also left the school."
"He kept his job."

"What I figured out much later was that his wife had cheated on him and had gotten pregnant, but pretended like it was his."
"The f*cked up part is that he obviously knew she cheated, but never told her."
"He had raised the boy as his own son."
"Once she realized he was sterile, and he's known the entire time, she left him and took the kid."
"Had I not shared that story, that kid could have lived his entire life without knowing, and that family could have stayed together."- fredsam25
The Things People Do For Money
"I was sledding with a friend and saw smoke on the horizon."
'His mom came and picked us up."
"It was my 3rd-floor apartment on fire with my mom and grandma (and others) outside in the cold."
"Everyone got out safely, but we couldn't find our cat (until later)."
"My computer and Star Wars collection among so many other things were destroyed."
"We still have the photos."
"Found out later, unknown to her, my mom's BF owned the building and had the dumb a$ manager wack a pipe so he could get the insurance $$."
"My mother has been somewhat of a hoarder since."- determinedforce
Not Trusting Others Cause No One Could Trust Him...
"My parents divorced when I was 3 because my father got another woman pregnant."
"When I was 6, my father took me and my two older sisters (10 and 15 at the time) to 'donate blood'."
"Decades later I'm talking to my mom about it and she reveals it was a paternity test, as my father didn't believe I was his daughter."
"Test proved I was in fact his."

"Probably should have realized sooner that a 6 is a bit young to be donating blood."- miss-quiche-lorraine·
Some might say these poor people would be better off if they didn't know the truth.
But facing the truth and confronting our demons is sometimes the only way we can move on with our lives.
Even if the memories will never stop haunting us.
"Reddit user Throwyz asked: 'People who never went to their class reunions, why?'"
In movies and television, school reunions look like tons of fun.
Everybody attends and hilarity ensues.
But in real life, there is a lot of mystery surrounding these events.
Who plans them?
Who pays for them?
Why would anyone really go?
After decades start to pass, these people are really just strangers.
And it's also proof of aging.
Who needs other old people wandering around reminding you you're old?
Redditor Throwyz wanted to know why people chose to skip school reunions, so they asked:
"People who never went to their class reunions, why?"
My high school reunion was ok.
The sexy guys were still handsome.
That was all I cared about.
Who Cares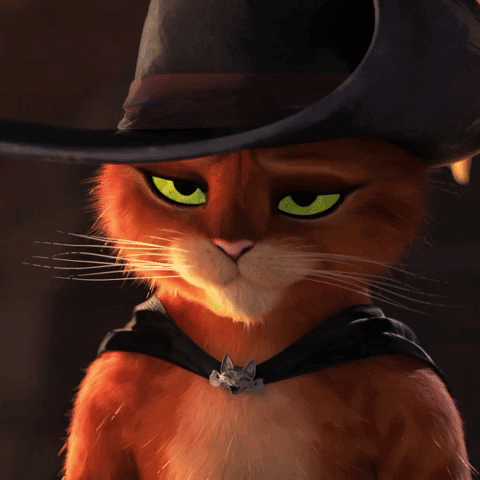 I Dont Care Shrug GIF by Puss In Boots
Giphy
"I don't care about the people I went to school with."
SnooLemons5609
"Same. Who cares. I stayed in touch with those I cared about. The end."
TinyNightLight
A Selective Process
"I keep in touch with the people from high school I want to keep in touch with. No need to go to a mediocre event and be judged by the others."
Leeser
"Living in the age of Facebook everyone I care about from high school knows what's going on in their lives already. Anyone I actually want to interact with I already do."
mousicle
The In-Crowd
"Didn't want to be there as a kid, so had no desire to return."
MahStonks
"This is the answer. I've skipped all of my class reunions and never regretted it."
"But one of my friends decided to go to a class reunion a few years back. He said it was amazing (or scary if you will) how quickly old group dynamics re-emerged, even 30-plus years later."
"The guys and gals who made up the 'in-crowd' back around 1988/89 had mainly peaked at 16. Everyone acted much more mature, obviously, but he said the whole affair got really cliquey really quick. Like I said, I never regretted not going."
Fresh-Hedgehog1895
Not Welcome
"First of all, I wasn't invited. I'm still as invisible to them as I was back then. Second of all, f**k those clowns."
Sweet_Platypus4981
"LOL, me too. I wasn't invited to the five-year reunion, and I still lived in the same town! I randomly worked with an old classmate, and she told me that the official list had me under 'could not find.' It was just so hilariously petty. I considered writing a note to suggest that they simply consult the local directory for my name but decided I didn't care enough."
ChangeTheFocus
Peaks and Lows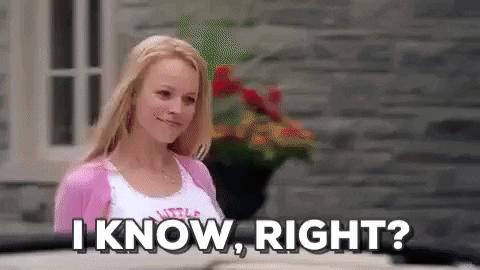 I Know Right Mean Girls GIF by filmeditor
Giphy
"I feel like reunions are for all the popular kids who peaked in high school who want to return to either gloat about how successful they are or to relive the 'good old days' if they weren't."
ScoutJulep
The popular kids always have to show up and show out.
Even when their lives fall apart.
Irrelevant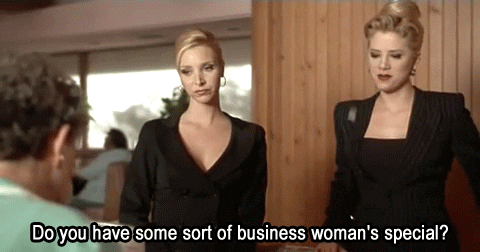 Romy And Micheles High School Reunion Interview GIF
Giphy
"Are class reunions a thing in the time of social media? We can find out everything we want from everyone we ever met should we choose to do so."
Lumpy-pad
Forget Them
"I stay in touch with my best buddies from high school and university, don't care enough about anyone else to make the effort of traveling for a reunion."
Bu**holeQuiver
"This indeed. Half of this thread is people going 'f**k those guys.' I literally don't care. Hope they're doing well in a general sense but if I wanted a follow-up, I would've gone after it sooner. I can't be ar*ed."
Hotemetoot
"Exactly the same reason for me. If I was still local, I probably would have gone, but it was not worth traveling almost 1000 miles round trip."
SharksFan1
Nightmares
"I was bullied, had my property vandalized repeatedly and permanently (my car was keyed to sh*t more than once), got in fights, had inappropriate comments made by teachers. Why the actual f**k would I travel out of state and pay hundreds of dollars for a ticket to be surrounded by those memories?"
Chaotic-NTRL
Didn't Know Most Of Them Then
"I graduated with 450 people and I didn't even know most of them then. I personally think class reunions are for people who want to brag about how much money they have or how great their kids are. Show off the new plastic surgery. Why the f**k would I go to something like that? Later losers!"
lunalovegood17
Never Look Back
"I hated HS, couldn't wait to get out, hated where I grew up, felt like a caged animal, and my life only got better after leaving there. Didn't look back and didn't want to look back. Now 55 and retired with lots of good years in front of me."
Important_Outcome_67
"This is relatable. Plus, I already know how all of those people from high school are doing-- they're all wasting away their lives in a shitty small town, still living out the same drama from 12 years ago. And I'd rather not hear all about their latest MLM bullsh**t. Enjoy your retirement!!"
Think_Doughnut628
The Quest
"Millennial here graduated from HS in the mid-to-late 00s."
"I'm still close with a core group of friends from HS. Those I'm not friends with, but still cordial acquaintances with, I keep up with through Facebook, which I'm slowly trying to remove from my life aside from my Quest 2 and looking at cat pics and vids on Instagram."
"I wasn't very popular in high school. I have some great friends from then, but I was also relentlessly bullied. Seeing as I can keep up with the positive parts of my life from then via just talking to my friends, why go back to the people who bullied me? I don't think about them anymore, I'd rather live my life without communicating with them."
tacobelmont
Decades Past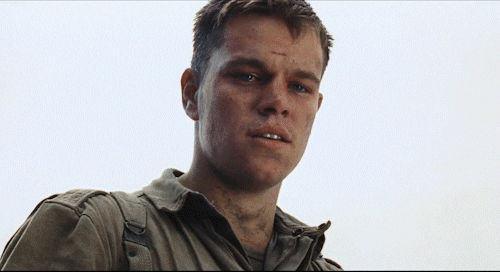 Aging Matt Damon GIF
Giphy
"I haven't spoken to a single person from my high school class in over 20 years. I never really liked many of them back then so I'm damn sure not wasting time going to a reunion. Also I never even got an invite."
Technick83
As time passes, you care less.
Wish others well, but you don't have to know them forever.
There is a reason that Madonna's "Like A Virgin," a sexual anthem of innocence lost has resonated with the world from the instant she fell to her knees on that 1984 VMA stage to this very moment.
Everyone remembers their first time.
And their first person.
Maybe they were and still are your first love.
Maybe the sight of them can make you ill.
No matter the reaction, we remember.
That person played a major character at a turning point in life.
That's hard to forgrt.
Redditor Turbulent-Ad-7862 wanted to hear about everyone's thoughts on the first person they had sex with, so they asked:
"How do you feel towards the person you lost your virginity to? Do you still remember them?"
Oh... the first.
I have two. (Not at the same time).
One of each gender.
Still care deeply about both.
HER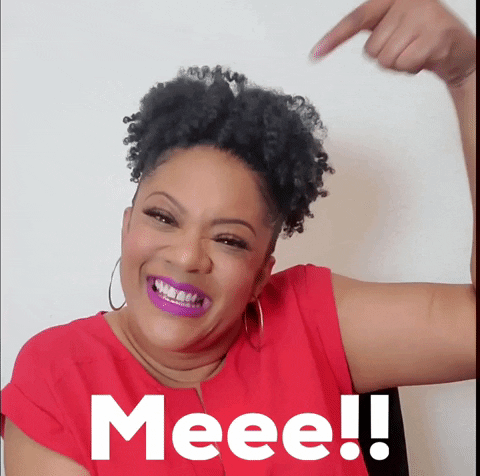 Happy Its Me GIF by Kiaundra Jackson
Giphy
"Pretty sure she was the one who got away, but we dated in high school and she moved away before our relationship could find a conclusion. At this point, it's probably just nostalgia... lol."
Dewey_Bosh
Oh Them
"I don't feel one way or another. I haven't seen her in over 20 years or so. I haven't thought about her in years until this post."
1980pzx
15~ years for me and exactly the same. This post reminded me of her and honestly, I hope she's doing well. A quick Facebook search shows she married the guy she dated after me and they had a kid. That's wonderful and I'm glad for her."
UncoolSlicedBread
"Same situation for me, only it has been more like 10 years instead of 20! I actually almost forgot about the guy until I saw this post, lol."
MsSibylline
Best Of...
"Well on the 'hot/crazy' matrix she was firmly in the top right-hand corner lol. So I remember her very vividly, the sex is still some of the best that I've ever had. Luckily I had some older and wiser friends who kind of dragged me out of that relationship. For which I am very grateful. I have no idea what became of her, and I don't particularly care. :-) "
BeerPoweredNonsense
​Better than me...
"I miss her, to be honest. She was fun, fiercely intelligent, and far too good for me. It was humbling being completely ill-equipped to argue with her, but fun to watch her demolish adults in debate and run rings around them in conversation. It's been 22 years since I last saw her, 17 since we last communicated by email. She has a family of her own now and inevitably was an enormous success in her career."
Prudent-Earth-1919
Still Strong...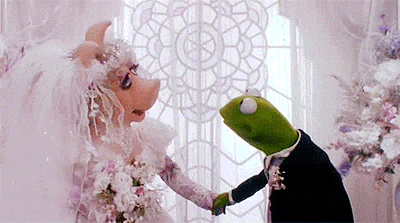 just married love GIF
Giphy
"I've been with her for 10 years and I hope to still be with her for another 60 or so."
Caractacutetus
"I mean, we've been married for 15 years and have 5 kids. I guess she's OK."
aroundincircles
It's amazing that people can make it work for life.
It gives me hope.
Though I'll stay a cynic.
Why Not?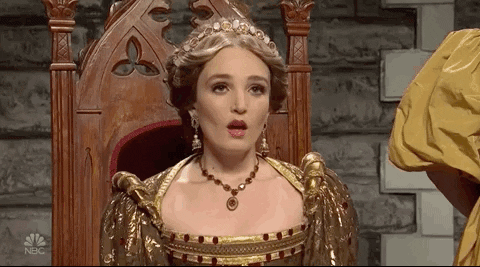 Snl Queen GIF by Saturday Night Live
Giphy
"Oofta, I do remember them. But it's not a romantic story at all. I was caught up in the 'everyone is doing it, better get it over with' and I lost it to a stranger at 15. He was also 15 and it was his first time. 😩 "
Ashley0716
So far, so good...
"Pretty damn good. It's only been a few months but I'm totally into him and (despite his self-proclaimed aversion to relationships) he pushed to be exclusive and he's texting on an almost daily basis wanting to get together. As for how I feel, 50% horny, 40% happy, and 10% anxious sums it up well."
_eviehalboro
Memories
"It was my high school girlfriend. I ended up breaking up with her. We hooked up again about 6 months after the breakup. Just casual sex. No labels. Ended up going to different colleges in the same city. Hooked up and went on some dates during our freshman year. Still no labels."
"Eventually she basically gave me an ultimatum. Said she emotionally couldn't do the casual thing any more. Basically, we get back together for real or we go our separate ways. I wasn't willing to get back together, but I respected her decision and didn't want to toy with her feelings. She wanted to be together, and I knew that any kind of just treating her like a normal friend would have only given her hope. So I basically just cut out all communication."
"That's been 8-9 years ago now. She seems to be doing well. Just recently got engaged. She was a good girl, and I'm happy for her. Wish it didn't have to end as it did because she was cool and I liked spending time with her. But it would have been selfish and emotionally manipulative to do anything besides cut off communication as I did. I have nothing but fond memories of her. I hope she'd say the same of me."
ShitfacedGrizzlyBear
17
"He was a friend I met during a school theatrical production. I was 17, I told my dad I was staying back at school to do assignments and then hiked it to his place. His father nearly caught us. He's a good person and has come so far. He was addicted to prescription meds for a long while. I won't ever forget him and I hope he's doing well since coming off that sh*t. :) "
OttersAndOttersAndOt
Ugh... HER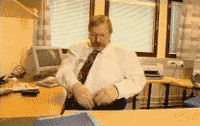 Angry Fed Up GIF
Giphy
"I still remember her, but I hate her guts now. She ended up cheating on me, and then thought it would be alright to still be friends after."
Ghoulthrower676
The one person we can't ever forget.
Good or bad experience... that first time and person stays with us.
When we look back on our childhood, we all reflect on things we regret doing.
From stealing money from our parents' wallets to buy candy or cheating on a test, to sneaking into an R-rated movie against our parent's advice, or being caught coming home past our curfew with our first crush.
While these things naturally got us in trouble, we often look back on these things with laughter and amusement, as they seem to be things all children are guilty of at one point or another.
Of course, some of us also may have done things that we can't simply brush off as "kids being kids."
Things we did that couldn't be fixed by an apology or a punishment, and which still cause us to lie awake in bed at night to this very day.
Redditor Few_Finish_6502 was curious to hear the things the Reddit community did in their childhood which they would give anything to undo, leaving them to ask:
"What is something you deeply regret doing as a child that still affects you to this day?"
And They Likely Have The Scars To Prove It...

"In middle school I jumped from the top of a slide and landed flat on the bottom, hurting my back."
"Pretty sure I've never recovered."- sadnessucks
It Can Never Hurt To Ask

"Falling into the trap of 'If I don't ask for too much maybe I can get what I need'."- OldBob10
An Honest, But Painful, Mistake
"After every Thanksgiving dinner as a child my grandpa would put a plate of food together for a man named Mr. Bailey who lived by himself and didn't have family in town."
"He'd drive over to his house, drop the food off, talk for 5-10 minutes, and then come back."
"I didn't know this."
"One year after our meal my grandpa handed me a plate with a slice of pumpkin pie on it and told me to get in the backseat of his truck."
"I didn't ask questions and hopped in with the pie."
"We get to our destination and my grandpa opens my door and says, 'you have the pie?'"
"'What do you mean grandpa? I ate it'."
"I thought the pie was for me. I ate it in the backseat on the car ride like it was a brownie."
"Mr. Bailey didn't get any pumpkin pie that year."
"I still can't look at pumpkin pie without feeling bad about it."- bentgrass7
It's OK To Cut Yourself Some Slack, Every Now And Then...

"I took everything to heart."
"All the insults, all the failures, all the minor mishaps, I couldn't just let it pass me by, it hit me right in the heart, which is why my current mental health leaves a lot to be desired."- AnastasiaFrid
It's Frighteningly Easy To Judge

"When I was 4 a neighbor girl and I became friends."
"I invited her over one day to play, we were playing with dog food, it was fake food."
"Well she started eating it."
"I screamed at her and called her nasty and was just sh*tty."
"Told her I didn't want to play with her anymore."
"As it turned out, the poor girl was severely neglected."
"Her parents never had food so she was basically starving."
"It didn't dawn on me until I saw that they were kicked from their home and it was condemned and torn down a year after."
"I remember I went over to play one time and the house smelled like rotting hamburger meat."
"There were cockroaches everywhere."
"It was traumatizing, I cannot imagine living there."
"I have tried to find the girl via social media with no luck."- AbrasiveRake34
An Unwanted Remnant Of A Good Time...

"Giving my knees floor burn for fun."
"I don't have a clue why I thought it was fun."
"Now they are in an awful state and completely covered in scars."- thealphagalgirl
Often, The Most Difficult Thing We Have To Face, Is The Truth

"Not sleeping in my dying father's bed with him."
"He asked me to because he didn't want to be alone."
"I was 18 at the time and was not prepared for all this."
"Until the day I die I will never forgive myself."- Modig7176
Staying Silent And Doing Nothing Can Cause More Harm Than It Seems...

"I regret not having thicker skin and sticking up for myself from my bullies."
"There were two individuals who were complete psychos and went out of their way to make several people's lives hell!"
"One girl was so crazy she tried running my friend off the road driving home from school; she is now in prison for embezzling from her employer."- NectarineNo974
Well Meaning, But Ill Timed.
"When I was 4 yo, the husband of my aunt died."
"Very soon after the his death, the whole family was gathered around in the living room, me sitting across her."
"I wanted to make her feel better and said:"
"'Don't worry, you will find a new Matty you will love'."
"The hurt and surprised face of her hunts me even today."
"I understood I did something wrong but not really what at that moment."
"We are on good terms and she is living a good live now."
"She very likely forgot what I told her that day."
"I'm probably the only one remembering that conversation."- RoachT3
Blaming A 7-Year-Old For Negligence Just About Says It All...
"One time when I was 6-7 I rode on a 4-wheeler with my older sister."
"We hit a dip in my grandparent's pasture, my sister fell off and she went under the rear tire."
"She needed immediate surgery."
"My grandmother still blames me for it and it has affected me deeply."
"For years I listened to how my sister almost died due to my negligence."- xX8PuzzyXx
Genetics Are Nothing To Be Ashamed Of

"Stop exercising / any kind of working out because I was told my movement is awkward."
"Tried to shrink myself because I was a tall girl that stands out of other kids, which ruined my posture."
"Now I have a very bad scoliosis that causes mild but chronic back pain."
"It's very visible as my waist is not symmetrical."
"Might have to go under a big surgery, putting braces to my spine, in the next 3-4 years."- fatbabygoat
Not everything, if anything, can be brushed off by saying "kids will be kids".
This is why it's important for parents to teach their children what is right and wrong, and be kind and compassionate.
Even it won't stop them from making bad decisions it will certainly make them think twice and avoid doing something they will regret for the rest of their lives.
Everyone looks back on their high school experience differently.
Some wish they could relive it all over again, while others are more than happy to put it all behind them and seldom, if ever, look back on it.
Of course, no matter if they look back on high school with pleasure or disdain, everyone has a few memories of their classmates.
Particularly the one who always seemed to be getting into trouble.
Constantly landing themselves in detention and, in more severe cases, landing themself in trouble with the authorities.
Some of these students thankfully grew out of their bullying days and have grown and learned to treat others with respect and kindness. Others were not so lucky, and still found themselves getting into trouble long after their school days were over.
Redditor Damned-scoundrel was curious to hear about the absolute worst students people knew in high school, leading them to
ask
:
"Who was the worst student in your high school, & what did they do that was so bad?
The Beginning Of The End...
"There was a kid who walked up to the pencil sharpener and set the substitute teacher's hair on fire from behind her with a cigarette lighter and then claimed sparks had flown out of the light switch."
"Yeah."
"He's in prison for other stuff now."- isfrying
Lucky The Room Was Empty...
"I knew a lot of sh*tty people back in school, but I think the guys who dropped a whole desk out of a third-story window onto some kid qualify as the worst, purely because I think that qualifies as an attempted murder."- WixedEcho
Doesn't Exactly Scream True Love...
"The boy that put a pipe bomb into another kid's locker because he talked to the girl the original boy liked."
"He went to a juvenile program and then disappeared."- dreamermom2
The Demon Student Of High School...
"A girl at my school took the ashes of her recently deceased grandfather."
"Baked it into cookies and handed the cookies out amongst her classmates."
"Nine students had eaten them before she revealed the urn and told them what she did."- FiddlerofSticks
What A Waste, So Close To The End...

"He put LSD in a teacher's drink and they tripped."
"12th grade, he got arrested as he should have."- Amy_OZ
How Did He Even Get The Job?

"Not me, but my daughter and her female friends in 9th grade."
"There was a boy who was disturbed who was making threats to the girls in his classes."
"The girls told me he had photos of dead animals he'd killed."
"Anyway, for whatever reason, my daughter felt like telling me about it for the first time well into the school year, like in November or so."
"I had no idea this was going on until then."
"I called the teacher first, who was a man, and he was afraid of this kid."
"Teacher said to call the principal and gave me his number."
"Principal said, and I quote: 'Lady I have 1200 students to deal with on a daily basis'."
"'I can't be worried about whether your daughter is safe at school'."
"Which was the wrong thing to say, bc it obviously pissed me off."
"He said that he put this kid and my daughter alone in a room and told them to essentially kiss and make up."
"Called the superintendent next, who was incredibly bowled over by the incompetence of the principal."
"He told me to call the police."
"Which was too late because I had already taken my daughter and 3 of her friends to the police to make reports and file for a restraining order."
"The next day the principal called to apologize, from the phone in the superintendent's office."
"The kid was removed from the classes with all of these girls, which was next to impossible."
"And less than a week was removed from the school."
"I think my daughter said that he's in prison now."- floridianreader
Some People Can Turn Their Lives Around
"Not the worst student but craziest thing to happen was freshman year this kid got caught using a keylogger to steal teacher's gradebook logins to sell grade changes."
"He was also stealing credit card info."
"Ran into him a few years ago and he actually graduated Harvard and is in real estate now."- AbortionCrow
Bad Decisions Have Consequences

Bullied other kids mercilessly."
"Stole cigarettes & alcohol from shops, to sell to other kids for cash he'd use to buy weed."
"A few years after high school him and 2 of his closest mates were hooning in their sh*tbox on the highway, playing Chicken."
"It was night time and they had their lights turned off, and they were driving on the wrong side of the road with the intent to make other people flinch & dodge before they had to."
"Other driver didn't even know they were there & just drove a straight path."
"So because of that the other driver obviously didn't dodge or deviate, forcing them to flinch and they dodged off the side of a road, right into a huge Gum Tree."
"All 3 killed instantly 140+kmph impact on a hardwood tree."
"Small rural area so the whole town grieved over the 'tragic loss of 3 young lives' but single kid who grew up around them knew better than to call it a tragedy."
"Glad the other driver didn't see them & suffer their fate."
"Gladder that they're gone."- Pharya
Some People Simply Never Learn From Their Mistakes
"One of the rich families kid was just 100% incapable of driving safely at all."
"We're talking at the age of 16 has already totaled 3 cars."
"His parents kept giving him new ones, not cheap ones either, Acura RSX, VW Golf, Subaru WRX."
"The VW and Acura he did nothing but crash them into trees while he had his DRIVING PERMIT - not even a license."
"The First WRX he had a passenger in it and decided to hit another tree."
"Passenger broke his neck but was fine."
"3 months later, parents got him his second WRX."
"Was doing 70+ in a 45 back road with a 2 girls in the car."
"Swerved to avoid a truck pulling into a road, clipped the back corner, spun the car sideways and got T-boned by a box truck/Uhaul."
"Everyone died."
"It was sad but I'm more outraged at his sh*tty parents."- Saturn_5_speed
One never knows the kind of person your classmates are going to grow up to be.
Though sometimes, you can't help but appreciate that you were right about your instincts to avoid certain people.