Want to "know" more? Never miss another big, odd, funny, or heartbreaking moment again. Sign up for the Knowable newsletter here.

Keep reading...
Show less
A glitch. Deja Vú. Call it what you what but life can be weird. Like movie weird. We sometimes find ourselves reliving a moment, and that first time may have been a dream but it still counts. We're all far more in tune to the ether than we want to acknowledge, because how scary is it to connect to the unknown, but the unknown has no issue reaching out. The Matrix may be real after all. Which pill will you take?
Redditor
u/1v1brah
wanted to hear from everyone who experienced those moments of mess in the matrix by asking....
Redditors who experienced a glitch in the matrix, what happened?
Red Cup Issues....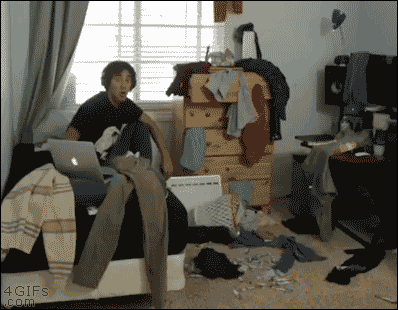 Giphy
When I was young, I got a bunch of those common red plastic cups and stacked them into a pyramid (I was bored). After building the pyramid I would knock them down, then repeat.
After a few times of this: one of the cups disappeared. Literally tore my room apart trying to find this cup. Never found it.
Always makes me feel a little weird when I think about it.
September 2005.
September 2005. I woke up at 10:01, late for physics class. Ran downstairs and arrived on time, at 9:57. This is according to the clock on my cellphone.
Another time, while running to catch a train, I saw everyone suddenly take two steps backwards, and all at the same time.
Blood Truth....
Tw maybe? I'm an artist and work with a scalpel fairly regularly, I'm pretty competent with it and haven't had any other injuries with it, but one time I was cutting out some artwork and spotted some blood on the page which I thought was pretty strange. I was pretty confused as I didn't recall catching my hand so checked my hands for injuries and there was blood but no cut so I washed my hands and checked them again- nothing.
I shrugged it off thinking it was a little odd but put it down to maybe leaning on something earlier and not noticing. I carry on cutting out my artwork and about ten minutes later I slip and catch my hand with the blade, pretty much the same area where the original blood was but this time theres a visible gash- but no blood at all. It's like my injury had happened in reverse... Not the most exciting one, but definitely creeped me out at the time.
Not Moving. 
I was driving home late at night after spending time with friends, I saw a plane just... hovering, I stared at it for a while, that crap didn't damn move. I never saw anything like it afterwards but I still think about it sometimes, I know there's probably an explanation but it just freaked me out.
It just wasn't possible.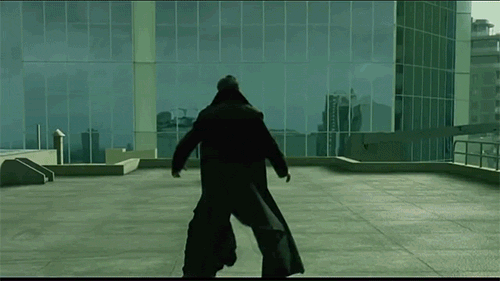 Giphy
One time me and a friend were in her car late at night, she was driving. We approached a T Junction on a local road. We turned left and continued. A few minutes later we were approaching the same T Junction from the same direction we approached it in the first place.
She stopped the car and we both just looked at each other in disbelief.
If we had followed the road, it would have been taken us maybe 25 minutes to drive the circuit which would have brought us back to that point, from the same direction.
We were driving for about 2 minutes after we pulled out of the junction and we just suddenly approached it again.
It just wasn't possible.
security fobs...
We use these little security fobs at work to open doors into certain areas. One day I went to a meeting and when it was over I noticed my fob was missing. I went to my manager and he looked up the logs and it showed that it had been used to access a perimeter door while I was in that meeting. I get a new fob and go about my business.
The next morning I wake up and directly in my line of sight on the floor is the missing fob. I take it to my manager and he verify s that it is indeed the fob that was lost. I cannot explain how it went missing, was then used and wound up on my bedroom floor.
towards the checkout....
Walking down a supermarket aisle towards the checkout, then all of a sudden I'm a few steps behind where I was... still heading towards the checkout, the lady behind the check out noticed too. StanMarsh02
'dada'
I have identical twin sons. When they were 3 I had to make a 6 hour round trip drive, and I had to take them with me.
They slept for most of the drive, and on our way home I decided I should wake them up to go to the bathroom. I stopped at a rest stop, and turned around to wake them up.
Before I said a word they both opened their eyes at the same time and started talking in perfect unison. They said to me, "dad, we should tell you about the dream we just had.
We were driving down the highway and we saw three piles of bones. One was me, one was my bubba, and one was 'my full name'" Then they closed their eyes and slept for the rest of the ride home.
This happened 6 years ago, and recounting it still creeps me out. Were we going to crash and die that day? I'm not 100% sure they even knew my full name, I was 'dada' to them.
Damn Gremlins.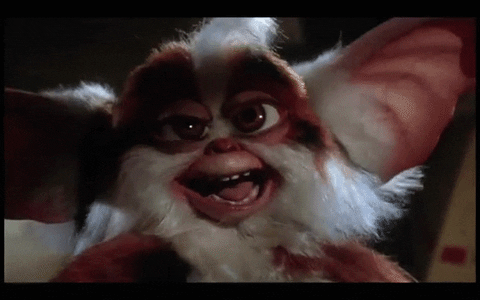 Giphy
I was at work and looked up at the clock on the wall, wondering how long it was until lunch. Lunch was at one, and it was 12:30, so I said something like "Oh good, not long til lunch." My co-workers all glanced at the clock or their watches and agreed, saying stuff like "Great, I'm starving" and so on. We talk about lunch for a bit and I look at the clock again, expecting it to be about 12:45 by now.
The clock says 11:00. I check my watch - it too says 11. I point it out to my colleagues and they can't believe it - their watches all say 11 too. If it was just the clock I'd have assumed it was faulty, and if it was just me I'd assume I just misread it or something, but we all saw it was 12:30 and then 11 on different devices.
I will often put something down in an obvious place, like the middle of the desk, and have it vanish despite there being no one else in the house. I will hunt high and low without finding it, and then BAM! It will be back where I initially put it. I blame gremlins for this.
Twins. 
Sitting in restaurant with friends and new guy walks up who knows my friends and sits down with us. Chatting w/us asks me about things: a woman, work and so forth that I know NOTHING ABOUT. Obviously confused, I say," WTF are you talking about, I know none of these people, places and he blurts out, well aren't you so and so? Turns out, I have an evil twin in the same city, and he looks like me and has friends that know my friends!
Want to "know" more? Never miss another big, odd, funny, or heartbreaking moment again. Sign up for the Knowable newsletter here.
Keep reading...
Show less