Sometimes lies are all we have.
And that's ok. It takes a lot to keep going in life and to keep a smile on in this day and age is nearly impossible.
So little fib here, a tiny non-truth there... if it helps you through the day, use it.
As long as nobody is hurt and you're not in an extreme state of denial... lie away!
Redditor hidude100 wanted to discuss the fibs that keep getting us through the day. They asked:
"What's the most useful lie we tell ourselves?"
I tell myself I believe I can do it. Whatever it is. When in actuality if I listen to myself too long, I'll never do anything.
Do Right!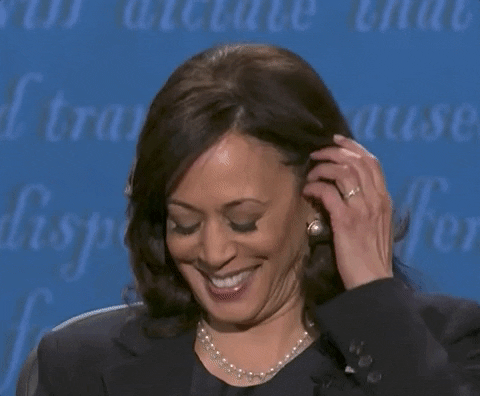 Kamala Harris Waiting GIF by Election 2020
Giphy
"I'm doing the right thing. Everyone else is doing the wrong thing." ~ echo6golf
Just Drive
"While in traffic, nobody except you know what the hell they are doing." ~ sjookvest
"With that being said, I think some (a lot?) of traffic could be reduced if people simply drove better. Not over breaking or taking so long to accelerate after breaking (causes accordion effect). Never blocking the box. Learning how to merge properly and then understanding that the safest speed to travel is close to the speed everyone else is going. Just generally paying attention. All of which I do, and nobody else does!" ~ AmigoDelDiabla
Karma
"They'll get theirs in the end." ~ jxj24
"I think this is it. This is the biggest one. Injustice is inevitable. I don't logically believe people who have wronged me will be punished, but I have told myself many times "their time will come" which, nah, in a random, chaotic universe, some times it does, some times it never happens. Meanwhile horrible, HORRIBLE things happen to people who simply do not deserve it." ~ AXELROM
One Day
"It'll all work out one day." ~ BlockThot
"I always say 'you'll get through this as well' and well time does manage to work out a lot of things. These kinds of lies are pretty essential to keep you going. I'd prolly be dead by now if my mind just went 'nope, nothing will work out now.'" ~ PM_ME_YOUR___ISSUES
Another Day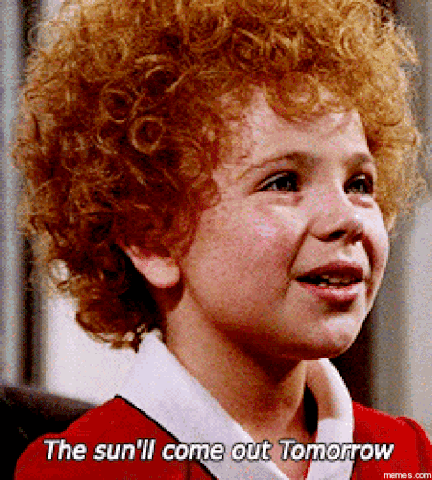 tomorrow GIF
Giphy
"I'll do it/start tomorrow." ~ nap9283
"Hard work often pays off over time, but laziness 100% pays off right freaking now!" ~ twopacktuesday
Ah the promise of tomorrow. A whole new beginning, or just a tragic repeat. We'll have to see.
Anything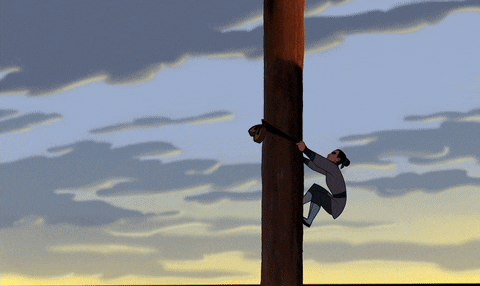 You Got This Woman GIF by Disney Princess
Giphy
"'You can do anything you set your mind to.' Literally false, but determination can get you an awfully long way." ~ DrRob
COVID
"This is the last covid wave." ~ PassengerWest8873
"It's frustrating. My wife and I are both fully vaxxed and caught it back right before Thanksgiving. Neither of us had boosters yet but our state hadn't opened up boosters to everyone yet (they did while we had Covid). My sense of smell is still completely gone. Her Covid wasn't near as bad as mine. I wore my mask, I got my shots, and it still got through to us. It's mutated so much that I fear vaccines are never going to be more than an annual shot for this." ~ MyAltUsernameIsCool
Safety
"A gun is ALWAYS loaded. I just watched Wind River where the Hawkeye actor drills this point home to his son who is carrying the rifle down the stairs with the barrel pointed in all directions." ~ hidude100
"A lot of people think Americans are pretty irresponsible with guns - sure, some are, but when you live around guns a lot (e.g. in the country), this is a phrase that pretty much everyone knows." ~ bdbr
These Low Effort Jobs Have Surprisingly High Salaries | George Takei's Oh Myyy
Have you ever worked one of those jobs that paid you to kinda sit there? If you have, you know the joy that comes with watching the entirety of Breaking Bad ...
We Understand
"It's interesting how a lot of the answers are similar, we are all very much the same." ~ Key-Knee-7153
"Right. Apparently the main one is that we tell ourselves everything will be okay which I'm guessing helps us keep going. Makes sense even though I don't know if I would have guessed that would be the winner." ~ hidude100
Looking Forward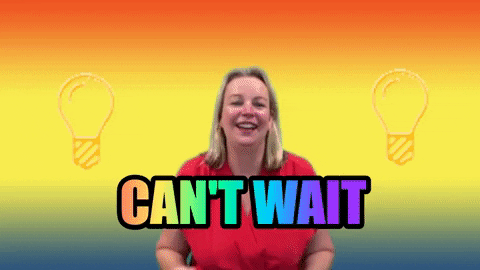 Giphy
"Next year I'll be way ahead of where I am now." ~ server_busy
Death Becomes ME
"Ignoring our own mortality (we'll die sooner then we think 🤔 or at least feel)." ~ Pseudonym669669
"Idk, I've been thinking a lot about that, and confronting my own mortality this past year. I feel like it's been helpful, as I'm reallizing what matters and what doesn't, what I care about and what I don't, and how little time I have to experience the things I want." ~ user deleted
Pre-ordained...
"That we have free will. I can't explain it as well as YouTube videos on the subject can. Basically from what I remember let's say you want to pick up your toothbrush and brush your teeth, before you realize you are reaching for and picking up your toothbrush the motion has already been started by your brain." ~ secretcomet
I AM!
"USEFUL? Gotta be the belief that we are intelligent, well reasoned individuals who are either aware of (or have no) bias. Lets you instantly discredit anything you disagree with, because if it WAS correct, you would already be believing it." ~ DonQuixoteDesciple
the path...
"We tend to tell ourselves that we figure what is life all about but in reality we don't. Knowingness of the life path we take doesn't mean we are set to bound for the course we have but little did we know that there many pitstops through out the destination and it's up to you how will you face that dilemma." ~ HyperscionUltra
Stick around. Watch...
"Death is bad. From what I've heard, it's pretty peaceful. And once it's over it's over. Nothing to worry about once you're dead. Of course by telling ourselves death is bad, we stay alive. By convincing ourselves death is bad, then when life seems pretty bad we still (usually) don't die. Life is a good thing, and that's honest. But death isn't bad either. And life can be hard."
"Since that lie tips the scales in favor of living when life sucks, you stay alive. Therefore it is the most useful lie. IMPORTANT ADDITION: I am not advocating for death, self inflicted or otherwise. I mean it when I say life is good. Even when life sucks, it will usually eventually get better. Stick around. Watch. Find at least one reason to keep living. Believe the lie if you need to." ~ Mentally_Ill_Goblin
breakthrough...
"Everything will be okay.'"
"No it wont. It will spiral down, breakthrough the fence of self-confidence and fall into the pit of despair before crashing into the barrier or existential dread. The only reason we say this is to calm ourselves even when the odds are not in our favor." ~ Umbraldisappointment
Take the pictures.
"'There will still be time.' Don't put it off. Say the important things. Take the pictures. Listen to the people you love and cherish even the dull moments." ~ NoDisplay1842
it's just us...
"What we do frequently matters to no one but us. But sometimes it does, and you just never know. So it's likely better to live as everything you did was impactful, even if you somehow know it isn't." ~ tristero200
Poisons...
"That spice is poison. Your tongue thinks it's a harmful like pain and causes this burning sensation. It's useful in that it triggers those methods to try and calm them down, like more saliva, watering eyes, snot. All that. Granted, it never really works that well but it's still useful." ~ Disastrous-Trainer-5
It's always better next year. Let's focus on this year. And let's try to be bit more honest.
Want to "know" more?
Sign up for the Knowable newsletter here.

Never miss another big, odd, funny or heartbreaking moment again.
Keep reading...
Show less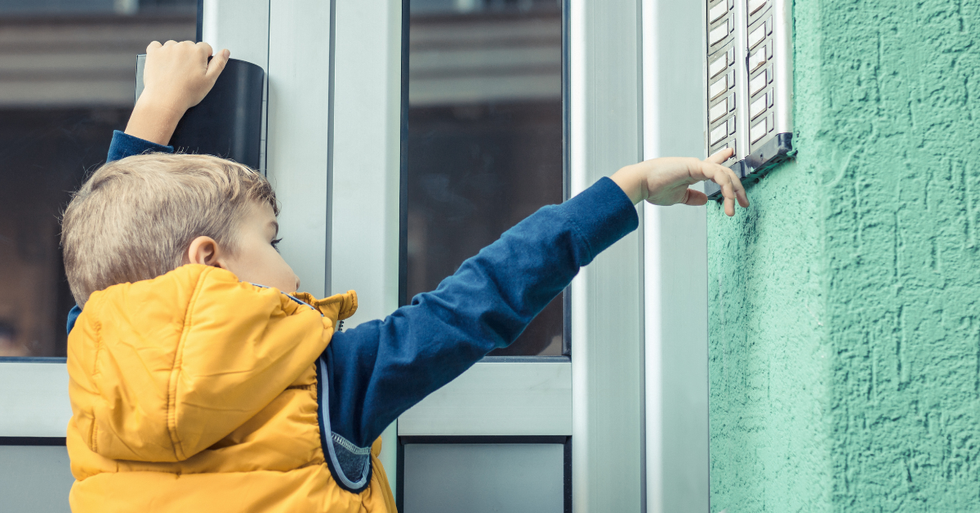 Moving into a new neighborhood is exciting, but sometimes there can be issues with the neighbors. We never expect pranksters to necessarily be the problem, though, pointed out the "Am I the A**hole?" (AITA) subReddit. Redditor Desperate_Lynx_427 discovered there was a kid behind the repeated doorbell rings, which they decided to put a stop to. […]
More
It's remarkable when Hollywood stereotypes and plot dynamics are replicated in real life. It's remarkable because it's rare, so when it does happen we lose our cynical outlook of movies as far-fetched flights of fancy.
And one of the classic archetypes is the treatment of popular kids.
We all had popular kids in our high school. Unfortunately, as the movies portray so willingly, that popularity often goes straight to their heads, leaving them rude and unkind, to put it lightly.
But sometimes, also just like the movie, karma finds a way. The real-life "popular jerks" encounter justice in the most satisying way imaginable.
Redditors who've witnessed those real life moments of karma recently weighed in on a thread.
flying_luckyfox asked, "How did the popular a**hole of your school get the taste of their own medicine?"
Ideally, the person met nonviolent ends that made them reform their ways of rudeness into kidness.
But let's face it, that doesn't always happen. Instead, sometimes a sudden scheme comes together just right to give a taste of their own medicine.
Want to "know" more? Never miss another big, odd, funny, or heartbreaking moment again. Sign up for the Knowable newsletter here.
Keep reading...
Show less
Knowledge by Chance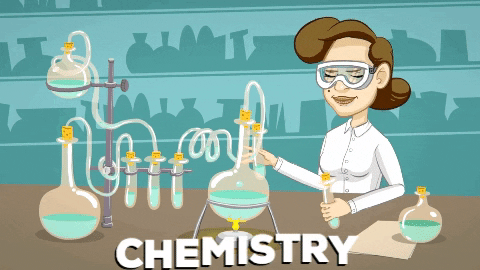 women chemistry GIF by Diversify Science Gifs
Giphy
While getting my degree, I was just taking classes that interested me that also had to do a little with my major. Turns out I was getting my minor in chemistry without even realizing it.
Trashed
I got home once and absent-mindedly threw away my socks for no reason. I just took them off and put them in the trash. When I realized what I did, I dug through the trash only to find out that both socks had holes in them. Turns out they belonged in the trash anyway. I've never found a quote that described that situation more perfectly than this one.
When in Iraq
I was a certified Ford mechanic, 2008-2009 happened, and no work was coming in. Got a job offer to teach auto mechanics in Iraq to the new Iraqi army. As a result, I learned I have a passion for people trying to better their life. I ended up sponsoring my Iraqi interpreter to come to the US.
Since then I came back and finished my degree, and now am in learning design at an amazing company.
My Iraqi brother is now married here in the states to an amazing wife, and they have a kid. He has a great job and is finishing his degree as well.
Life can be an amazing journey.
Enjoy the ride.
School Ties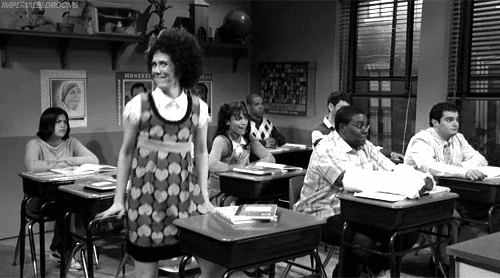 kristen wiig dancing GIF
Giphy
In high school, I went to a college prep catholic school and hated it. All because my parents wanted me to go there. Junior year I decided to stop wrestling after doing it for 2 and a half years (summer and spring wrestling) at this high school.
Coach decided to accuse me and teammates of doing molly although I had never seen it and only ever smoked. The school decided I wasn't a great fit and kicked me out. Ended up at a local public high school where I reconnected with a few friends from middle school. Had extremely helpful teachers and graduated. I realized I should have been at that local public high school from the start but it instantly felt like home.
Springfield MO....
In the 90s I lived in Springfield MO and absolutely loved it there. Never wanted to be anywhere else. My wife finished college and got a job in another state not far away. I didn't want to move there but did reluctantly. Within a couple of years, I absolutely loved it there. Made a ton of friends, had a great job, and couldn't imagine being anywhere else. Lived there 20 years and thought it would be where I die.
Last year we moved to Connecticut, again for my wife's job, and I love it here too and can't really imagine moving back. It turns out, it's not the place I live, but who I live with that matters. My wife is my home, and where she is, is where I need to be.
Edit: Thanks for all the awards and comments. I now understand what people mean when they write "my inbox blew up". I hope you all have a great holiday season and stay safe and healthy.
Leaving Arizona.....
Never planned to divorce, never planned to leave Arizona, never planned to remarry, never planned to leave a career I loved, never planned to be hit by a car. I've done all of that in the last 2 years.
I completely rewrote my entire life and every plan I had in every way imaginable. Would not have it any other way.
My new husband and my new life are a level of happiness I've never known. Seriously even recovering from a serious injury and everything that has gone with that is better than my previous life because of who I have to love me now.
Where you are now....
People seem to think they'll only ever be happy when they reach a certain goal. "When X happens I'll be happy." I try to appreciate what I have right now and the journey I'm on. I may have an average car, rented house and little family but I LOVE all these things. Yes a ton of money would make it easier to buy things but I'm happy where I am right now & loving the journey.
Golden Karma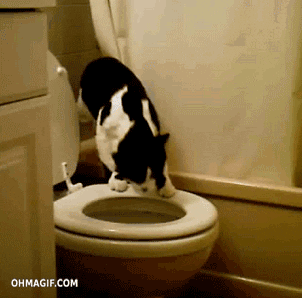 like a boss win GIF
Giphy
When I was younger I used to sleepwalk.
I slept walked straight to the end of the hall where there were two doors: one to the bathroom and one to my older brother's room. Opened the door, lifted the lid, and peed.
Turns out I had opened the door, lifted my brothers blanket, and peed.
Not where I intended, but I finally got back at that jerk for farting on me for years.
When the time is right....
It took several years to conceive our son. By the time he was 3 year old, we had tried many times with medical assistance for a second. We have up and started an adoption.
Well, after we got all the paperwork together and sent off to China, we found out my wife was expecting. Ok, we can deal with that. As my wife put it, "What's the worst that could happen?"
But the ultrasound showed that it was twins.
So my kids are 18, 14, 14 and 14 now.
It's not what we would have ever planned, but I wouldn't trade it for anything.
Edit: Ascribing it all to "Stress" seems to be common. That comes across telling them "It's all in your head", and blaming them for the years of infertility and often multiple miscarriages they have suffered. Dealing with infertility itself causes stress far more than Stress causes Infertility.
I love you past me....
I suffered an extreme trauma that took my legs. I also went through a month trapped in my own nightmares while in an induced coma. Needless to say, it is an experience I would never put anyone else through.
I came out the other side of that far more empathetic, patient, and understanding as well. The personality change is so drastic, people that knew me before say I'm an entirely different person. I'm a loving father as this new me. I met the love of my life as this new me. Despite how hard living in this body is, I love life more that ever.
If I could see into the past and alter what happened, I wouldn't. The suffering was horrific, but transformative. To become who I am now, the accident must happen. I'm sorry past me, but if I'm honest, you aren't a good person. I don't miss being you.
Want to "know" more? Never miss another big, odd, funny, or heartbreaking moment again. Sign up for the Knowable newsletter here.

Keep reading...
Show less
Hurt people hurt people. But because you're a hurt person doesn't mean you have to take it out on the rest of us. Sorry, but if you come for me, I'm coming for you. Most bullies will retreat once you let them know.... your wrath is to be feared.
Redditor u/VinceDeezer wanted to hear some stories about taking down the coward that is Goliath by asking.... People of reddit, what was your revenge on a bully?
Keep reading...
Show less