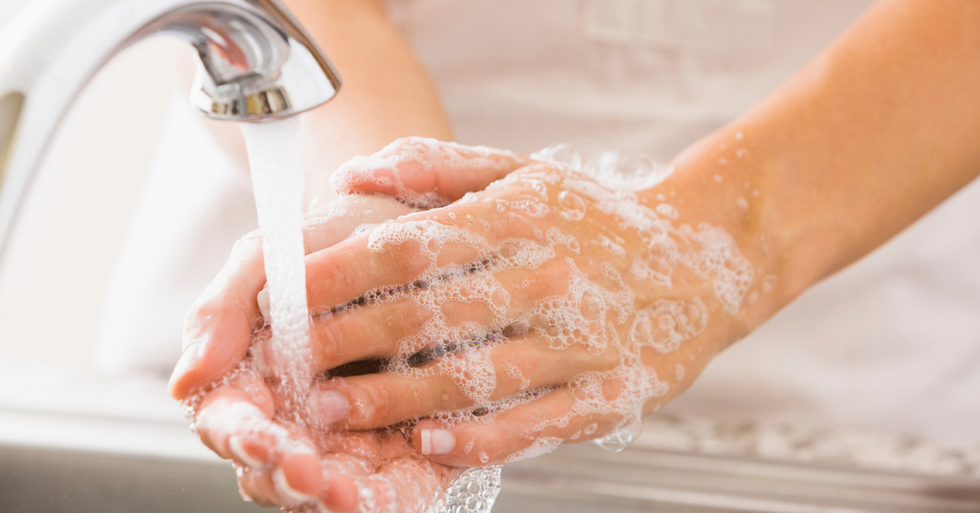 Helping greatly in keeping a workplace harmonious is to maintain a good relationship with one's colleagues. Even if one's colleagues aren't necessarily the type of people whom you would spend any time with outside of work, remaining on good terms with them will keep the work environment happy and productive. Especially considering that putting yourself […]
More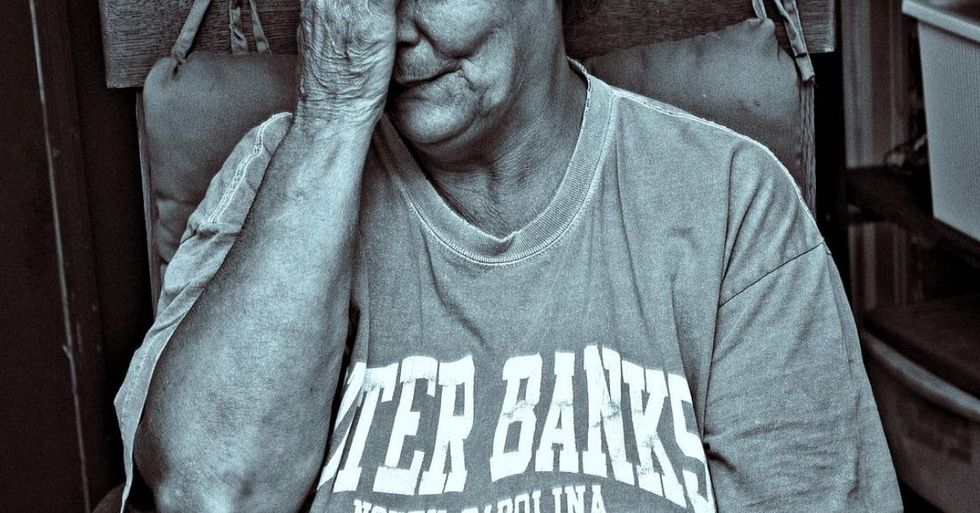 Sometimes people need a lesson in trust. Especially if you're living in close quarters and people are not respecting one another's space. In that event a good joke or harmless prank can go a long way as a teaching tool. That is if all the parties land in the same place after the lesson is […]
More
Some things never go out of style:
A great black bag
A classic trench
The perfect chocolate cake recipe
"Yo Mamma" jokes...
We have no idea what it is about a perfectly timed "Yo Mamma" joke that always gets a snort-laugh out of people, but it's a genre of comedy people have loved for ages.
Reddit user jackbequikk asked:
"What is your best Yo Mamma joke?"
Let's get into it!
Gas is Expensive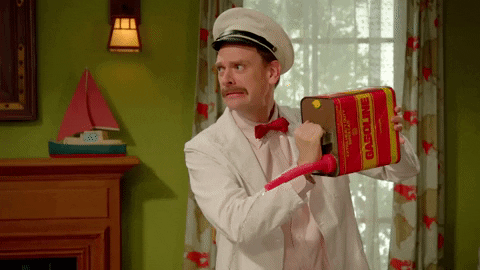 Stop Gas GIF by Adult Swim
Giphy
"Yo mama's so fat, I swerved to miss her with my car, and ran out of gas."
"Yo mama's so ugly, her birth certificate is an apology letter."
-Mike_TKE
"I just have to say, I have never in my life actually laughed at a yo mama joke. Until today."
-Kyfigrigas
First Edition
"Yo mammas so old she preordered the Bible"
-Llamaman61
"And hers is SIGNED"
-JuliaTheInsaneKid
You're The Joke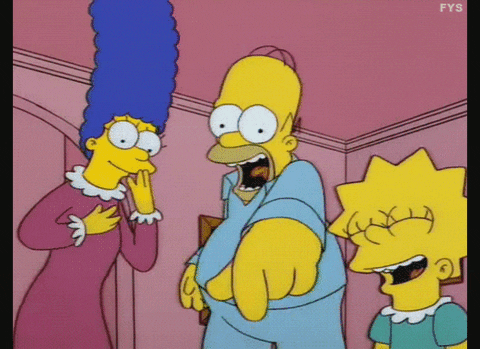 GIF by MOODMAN
Giphy
"Yo mama so lazy, she took 9 months to make a joke"
-Zenixx_
"Ok this one hits ya TWICE"
-Suspicious_Grass_951
"No reason to go for the whole team…"
-Vertebrae_Viking
"God damn I felt that"
-Leakerzz
Family Tree
"Yo mama so fat she broke the family tree"
-chris3i
"Yo mama so fat she on both sides of the family tree"
-JustTheTipAgain
I Know, I Know, I Know...
"Yo mama so fat if Bill Withers wrote a song about her it would be called 'Ain't No Sunshine When She's Here'."
-Iateyourpaintings
"Legendary"
-enchoosar
"This might be my favorite one-line joke, ever."
-Witness_me_Karsa
"This one deserves everything."
-Aluntiid
Sneak Attack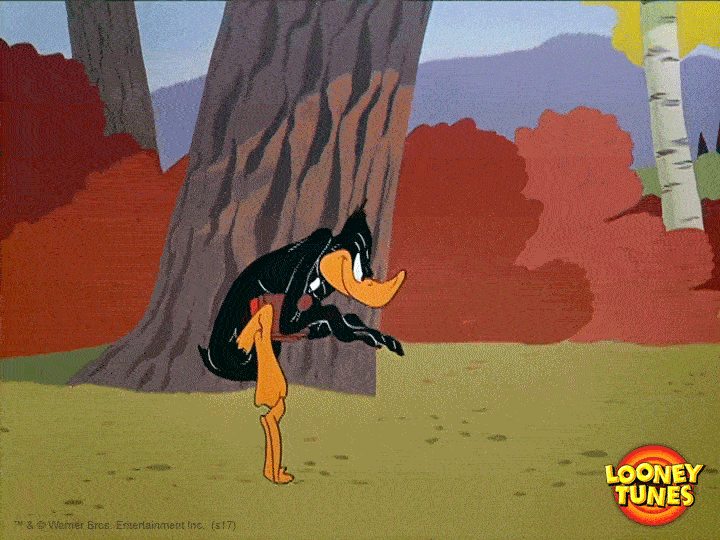 Sneaking Out Daffy Duck GIF by Looney Tunes
Giphy
"I don't like Yo Mamma jokes. They are stupid and everyone does them."
"Just like Yo Mamma"
-ZenEngineer
"Damn! Kids, this is known as the 'sneak attack'."
-JayHat21
This List
"Yo mama so old her breast milk is powder"
"Yo mama so old she was a waitress at the last supper"
"Yo mama so old when she was a kid rainbows were still in black and white"
"Yo mama so fat she can't even jump to conclusions"

"Yo mama so ugly, her portraits hang themselves"
-smileyface123456789
Hashtag Physics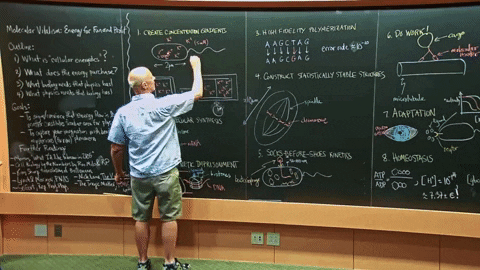 Uc Santa Barbara Physics GIF by KITP
Giphy
"I actually made a quiz question that ended up circulating the web. Yo mama's so fat objects 5 m away accelerate at 1 m/s2."
-fritz236
"You get the technical award"
-jackbequikk
"Can't tell whether this is for a physics quiz or a sociology quiz"
-ShortBusRide
"Wouldn't this be 'dense' rather than 'fat?' Hashtag physics"
-vleester
Wait, Accio A Slice?
"Yo mamma's so fat, her Patronus is a cake."
-Solkahn
"I am f-ing HOWLING"
-ds_arcanine
"Moaning Myrtle aint got nothing on the sound that came out of me when I read that. lol"
- [Reddit]
A Classic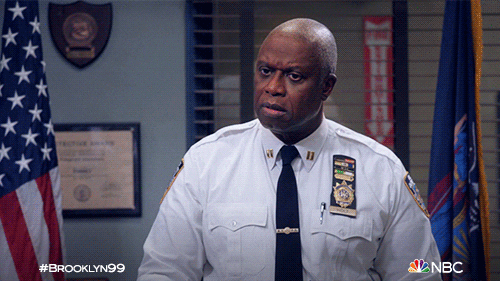 Season 8 What GIF by Brooklyn Nine-Nine
Giphy
"Your mother's breasts sag so severely that they were mistaken for a painting by the late surrealist artist, Salvador Dali."
-aaronjaffe
"The Persistence of Mammaries."
-CarbsAre4Cows
"Captain Raymond Holt was easily the funniest character on that show"
-KypDurron
As a mom, you all need to know that I laughed so hard that I woke up my dog at the 'running out of gas' one.

But also cried a little bit cause gas is like $5 a gallon where I am right now.
Want to "know" more?

Sign up for the Knowable newsletter here.

Never miss another big, odd, funny or heartbreaking moment again.
Keep reading...
Show less
It's easy to rib someone well enough to leave them stumped and eventually left to admit defeat.

But beware, for you can never underestimate certain people after you slammed them with your sardonic wit.
They may surprise you with a retort so sharp, it cuts you on the inside and makes you bleed out all of your remaining wit.
Curious to hear from those who you've gotta hand it to for their brilliant digs, Redditor GeorgeTH281 asked:

"What's your favorite insult?"
Insulting one's intelligence seems to be a default when it comes to roasting.
The Fight Is On
"You have 2 brain cells left and they are both fighting for third place."
– Eclipsethenextone

Don't Bank On A Reprieve
"A penny for your thoughts would be a ripoff."
– TheChainLink2
Flat-Lining
"Your learning curve is a horizontal line."
– idekmnn
This Follows
"You couldn't pour water out of a boot with the instructions on the heel."
– nevermyrrh

Doesn't Get Any Lower Than This
"If your IQ was any lower, i'd have to water you."
– Silmarill

No Visual Aid
"I have neither the patience nor the crayons to explain this to you...."
– s0n1cm0nk3y

Frequent Offender

"You make me believe in reincarnation, because nobody could become that stupid in one lifetime."
– dirtbagdano

These hit below the belt, but you can't help but admire the sardonic wit.
Waste Of Oxygen
"There is a tree working hard to make oxygen, and here you are, ruining all of that effort."
– Rich_Bench9594
The Artistic Insult
"Even Bob Ross would call you a mistake."
– WellEndowedPunk

Ratio Imbalance

"Does your a** get jealous of all the sh*t that comes out of your mouth?"
– ChinaCatRider92

Unwanted
"The tide wouldn't take you out."
– mmratic

Missing Person
"Somewhere a village is missing an idiot."
– JuryBorn
We would like to think most of these are used in jest among friends, which would elicit good-spirited laughter.
But they would also make for an effective slam aimed at your worst adversary. It's all in the delivery–especially in front of their friends.

Want to "know" more?
Sign up for the Knowable newsletter here.

Never miss another big, odd, funny or heartbreaking moment again.
Keep reading...
Show less
We all need a good laugh.

They are sorely missing these days.
Especially smart jokes.
So everytime I hear a good joke I try to write it down.
You know, so I can tell it at parties and pretend it's mine.
Redditor ReallySillyLily36 wanted to hear something to tickle the funny bone. So they asked:
"What is the smartest joke you've ever heard?"
I don't have anything off the top of my head. Help!
The waiter replies...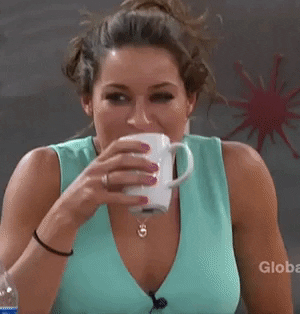 Big Brother Reaction GIF by MOODMAN
Giphy
"Jean-Paul Sartre sits down in a cafe. The waiter comes over and Sartre says 'I'd like a cup of coffee with no cream, please.' The waiter replies, 'I'm sorry, monsieur, but we are out of cream. How about a cup of coffee with no milk?'"
DiogenesCantPlay
Oh the Farmer...
"A farmer challenges an engineer, a physicist, and a mathematician to fence off the largest amount of area using the least amount of fence. The engineer makes his fence in a circle and said it is the most efficient. The physicist makes a long line and says that the length is infinite, and that fencing half of the Earth is the best."
"The mathematician thinks for a minute, then constructs a tiny fence around himself and says 'I declare myself to be outside of the fence.'"
binglebongled

Infinite
"An infinite number of mathematicians walk into a bar. The first one asks for a beer. The second one asks for half a beer. The third one asks for 1/4 of a beer. Before the next one can open his mouth, the bartender pours two beers and walks away."
diamond
Fire Breaks Out
"A physicist, an engineer, and a mathematician or going on a trip. They go to a hotel and each get separate rooms. The mathematician can't sleep and is looking out his window at the other two rooms. Suddenly a fire breaks out in the chemists room!"
"The smoke alarm wakes him, he sees the fire and he thinks about the chemical reactions at play. Knowing the reaction needs air he throws a blanket over the fire and puts it out. The mathematician is relieved. Suddenly, another fire breaks out but in the engineer's room! The engineer is awoken and thinks about the proper way to handle it."
"He finds the correct fire extinguisher and correctly uses it to put out the fire. Again, the mathematician is relieved. The mathematician is tired and about to go to bed when all of a sudden a fire breaks out in his own room! Knowing that there are multiple solutions to the problem, the mathematician feels at ease and goes to bed."
latinomartino
Old Pavie...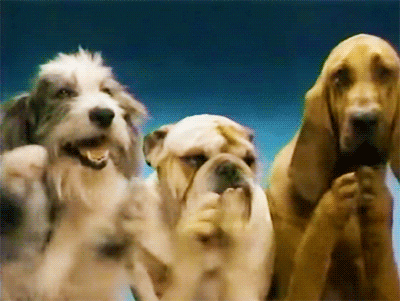 Well Done Applause GIF by MOODMAN
Giphy
"Here's an old one..."
"Pavlov was at the pub having a drink. A bell rang. Wide-eyed and alarmed, Pavlov stood up and exclaimed, 'Oh crap, I forgot to feed the dogs!'"
impolite_zebra
Pavlov never gets old. And dogs are always funny.
Eww...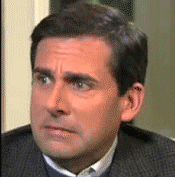 Disgusted Steve Carell GIF
Giphy
"Some Germans are out drinking one night. As they're walking home, one can't hold it anymore and starts peeing on a tree."
"A woman walks by and says, 'gross!'"
"The guy says thank you."
K8isEnough
Werner
"While out driving, Werner Heisenberg is pulled over by the police for speeding. The cop says 'Do you know how fast you were going when I pulled you over?'"
"Werner replies 'No, but I know exactly where I was.'"
"The cop says 'You were driving 90 miles an hour.'"
"Werner replies 'Oh great! now we're lost!'"
proximalfunk
Time passes...
"A physicist, a biologist and a mathematician are sitting in a street café watching people entering and leaving the house on the other side of the street. First they see two people entering the house. Time passes. After a while they notice three people leaving the house. The physicist says, 'The measurement wasn't accurate.' The biologist says, 'They must have reproduced.' The mathematician says, 'If one more person enters the house then it will be empty.'"
damargemirad
Peanuts
"I got so drunk in the bar last night things started talking to me. The peanuts said I was lovely and then the cigarette machine called me a prick. I asked the barman what's going on? He said the peanuts were complimentary and the cigarette machine was out of order."
chillywilly00
Words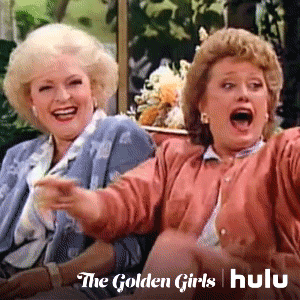 Golden Girls Lol GIF by HULU
Giphy
"I have the world's worst thesaurus. Not only is it terrible, it's terrible."
demanbmore
much less seven...
"An engineer and a mathematician attend a lecture on advanced physics. As the lecture goes on, the mathematician smiles and nods and the engineer becomes more and more agitated. The mathematician notices the engineer's consternation and asks what's wrong."
"'I just don't understand how you can follow along while the lecturer blathers on about seven dimensional space. I have trouble imagining more than three, much less seven.'" The mathematician replies, "'Well it's really easy. Just imagine an n-dimensional space and let n equal 7.'"
Spacewolf1
We got it!
"A physicist, a biologist and a statistician go hunting and as they are hiding in the bushes they see a deer 70 feet ahead of them. The physicist makes some calculations, aims and fires at the deer. His shot ends up five feet to the left of his target. The biologist analyzes the deer's movement, aims and fires. His shot ends up five feet to the right of the deer. The statistician shouts, 'We got it!'"
themattboard
Yell Back
"Guy yells to a stranger across the river, 'I need to get to the other side.' Stranger yells back... 'You are on the other side.'"
thestonez
"Similarly, if a stranger mistakes you for someone they know and say 'Oh, I thought you were someone else' the best reply is 'I am.'"
LazyDynamite
"My name's River and boy do I wish people would stop yelling at me!"
ReviLogic
Type of?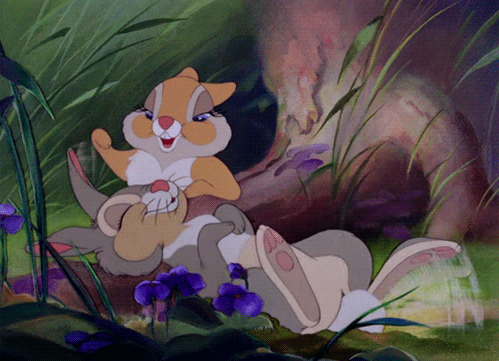 rabbit playing GIF
Giphy
"A monk, a priest and a rabbit walk into a blood bank. The attendant asks if they know their blood type. The rabbit looks at the other two and answers first, 'I'm probably a type-o.'"
eadgster
Newton
"Einstein, Heisenberg, Pascal and Newton are playing hide and seek. Einstein covers his eyes and begins counting. While Heisenberg and Pascal run off and hide, Newton takes out some chalk and marks a square on the ground with a side length of exactly 1 meter, then sits down inside the square."
"When Einstein is finished counting and sees Newton sitting on the ground, he yells, 'Ha, I've found you, Newton!' Newton however replies, 'No you haven't! You've found Pascal!' And where's Heisenberg? We don't know."
iamtheoneorgasmatron
Infinite
"An infinite number of mathematicians walk into a bar. The first one orders a beer. The second one orders half a beer. The third one orders one fourth of a beer. The fourth one orders one eight of a beer. Then the barman snaps and says 'okay, I see how it is! Here's two beers; you split them and leave me out of this!'"
MegawackyMax
Lessons in School
"When I was at school we were given lessons on how not to be racist, the teacher stood me up and said 'now, I want you to use the words 'Foreigner' and 'contagious' in the same sentence without being racist.' For a moment I pondered and replied 'My neighbor's a foreigner, he's trying to paint his house but he's only got a 2-inch brush, it's going to take the contagious.'"
Fuzzwuzzle2
He orders one beer...
"A beta tester walks into a bar. Jumps into a bar. Runs into a bar. Flies into a bar. Crawls into a bar. Rolls into a bar. Teleports into a bar. He orders one beer. Two beers. Three beers. Zero beers. Minus one beers. One million beers. He leaves the bar through the door. Through the window. Through the wall. Through the ceiling. Through the floor. Another man walks into the bar and it breaks."
Macaroni-N-Beans
Perfect Landing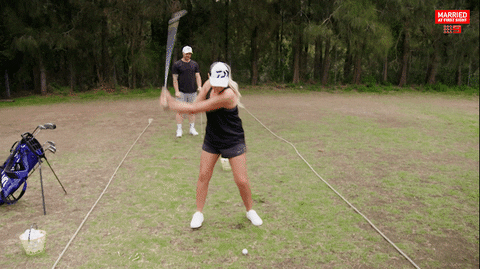 Channel 9 Reaction GIF by Married At First Sight
Giphy
"Ok, so a physicist, an engineer, and a statistician are out golfing. The physicist does some calculations, hits the ball, and lands three feet short of the hole. The engineer takes the physicist's calculations, adds a fudge factor for drag, hits the ball, and lands three feet long off the hole. The statistician yells 'HOLE IN ONE!'"
Robbylution
A good working with words is always a smart choice.
Want to "know" more?
Sign up for the Knowable newsletter here.
Never miss another big, odd, funny or heartbreaking moment again.
Keep reading...
Show less