Last week, runner Jasmin Paris became the first to cross the 268-mile Montane Spine Race finish line, which has been long regarded as one of the world's toughest endurance races.
Paris not only won, she did it while breastfeeding her 14-month-old daughter.
We know what you're thinking:
Wait, what?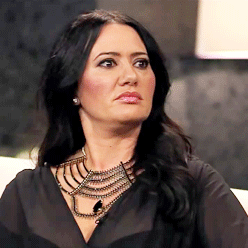 media2.giphy.com
Yes, you read that correctly. Jasmin Paris is a certified badass.
She beat 136 other competitors, including 125 men, from 15 different countries while shattering the former record by 12 hours..
Our Montane Spine Race 2019 winner and course record breaker, Jasmin Paris, is been getting a lot of well-deserved… https://t.co/4kmHkDKO92

— Montane Spine Race (@Montane Spine Race)1547733353.0
Paris, a 35-year-old small animal veterinarian from Edinburgh, Scotland told The Guardian that she had planned to wean her daughter before the race began, but that two back-to-back viral infections altered her plans.
Baby Rowan refused to take anything except milk for five days, so Paris had to keep breastfeeding her to avoid mastitis.

"I had to express during the race so it didn't get uncomfortable," she said.
"At the first checkpoint, it slowed me down a lot and I had to hurry afterwards to catch back up."
"In the end, it was less of a problem than I'd feared," she added, noting that she produced less milk as the race progressed, which made expressing quicker.
The hardest part, she said, was the first 24 hours of the 82 hour race.
"It's weird, but I missed my family most then, and I still had so far to go," she said, revealing that she began to experience hallucinations due to a lack of sleep.
"On the final section, I kept seeing animals appearing out of every rock. And I kept forgetting what I was doing out there."
Episode 6 - Spine Race 2019 - Winner Jasmin Paris www.youtube.com
Paris has spoken about the difficulties of returning to competitive running after giving birth, saying she struggled after sustaining injuries and that it was hard to set aside time to train while contending with a lack of sleep.
In a blog post dated January 5, she wrote:
"When I first started training again it was a bit of a shock to discover how unfit I'd become, friends I'd run with comfortably in the past now seemed impossibly fast."

"Trying to do too much too soon, I picked up a tendon injury and had to reconcile myself to the gym for two miserable months."

"With the return of the light came a return to the fells, but all too soon also a return to work. Training became a juggling act with baby time, training frequently taking second place, or losing out altogether."

"To reconcile the two, I started to train from 5-6.30am before work, whilst my little family were cosy warm in bed, but it wasn't easy, especially after a night of broken sleep (our offspring is not of the 'sleep through the night' variety)."
Many have praised Paris on social media, lauding her as an inspiration (she won the race while taking a week-long break from writing her Ph.D. thesis).
Congratulations to a remarkable woman. Jasmin Paris becomes first woman to win 268-mile ultra marathon, while expr… https://t.co/v3RNr8I4xe

— marijcke thomson (@marijcke thomson)1547916879.0
An amazing outright course record for Jasmin Paris, who makes history by becoming the first female winner of the… https://t.co/LkSZ84YWHw

— Trail Running Mag (@Trail Running Mag)1547667064.0
This is truly epic. Woman wins mixed (men and women) 286 mile ultramarathon, EVEN THOUGH SHE STOPPED TO PUMP BREAST… https://t.co/zj11XuTz9Z

— Emma Graham-Harrison (@Emma Graham-Harrison)1547729582.0
I'm in awe of Jasmin Paris who last night won what is arguably Britain's toughest endurance race. 268 miles over mo… https://t.co/TbTX10UngQ

— Mike Bentley (@Mike Bentley)1547715454.0
"Everything is starting to hurt now but it's not that far anymore," Paris said during the race, according to race officials.
"Once I get to the finish, I'll have my little girl there."
An inspiration indeed.
Keep reading...
Show less