The first version of most inventions that make life easier inevitably becomes outdated.
Remember the first time the iPhone revolutionized the way people interacted and communicated with one another around the world?
Who knew then that Apple iPhone 14 Pro Max would be a far superior version of the communication device offered by the manufacturer a decade and a half later?
While some innovations have room for improvement, it's inconceivable that there are some inventions that are simply too perfect to be bested.
In other words, if it's not broken, why fix it?
Curious to hear what those might be, an anonymous Redditor asked:

"What invention is so good that it actually can't be improved upon?"
We can't imagine life without these things that have never required modifications.
Bowling Pins Benefit From This
"I've heard the Pin setter machine in bowling Alleys has never had a redesign. It was perfect already."
– Garuda475

The Perfect Conduit
"The XLR cable. Until they can beam something directly into your head, we kind of hit a dead end for perceived sound. The simplicity of what a cable can do by allowing both AC and DC power to flow through so you can power and draw signal from a microphone. Plus the fact it's so simple to remove the noise you get from outside interference makes it even more genius."
– anon

No Olfactory Offenders
"P-trap - a simple elegant way to prevent odor from coming into your house via sink, toilet, etc."
– BioSciGuy

Pie Of Perfection

"Pizza. You can change it up, you can ruin it, and you can fold it half like a crazy calzone munching madman, but you can't beat perfection."
– TheGardenBlinked
These items have been around since as far back as anyone in our lifetimes can remember.
Upon Reflection
"A mirror is as good as it gets for its usage."
– epanek
Keeping Things Together For More Than A Century
"Paper clip. Last major patent was in the 1880's."
– SaltyChickenDip

An Organizer's Bestie
"The paper clip is great. But the binder clip is the sh*t. I've had the same binder clip as a money clip for 15 years. Plus they are great for easy cord management, chip clips, tooth paste squeezers, and so much more. I often feel like the George Washington Carver of binder clips because I extoll their value so much. Those things are dope city."
– spaceman_danger
You can't really improve upon the simplicity of these objects.
It Doesn't Discriminate
"I'd say nail clippers. Rich and poor people all use the same thing to clip their nails."
– rotatedesophagus

For The Iron Chef In All Of Us
"Cast iron skillet est. 1707."
– doctor_krieger_md

The Original Lego
"The brick."
"It has been made of mud, then mud with straw, then mud with clay, then finally with clay alone. That is as far as progress has taken the brick, in the (guess) 8,000 years since it was invented, and it is still in use today."
"Someone, lost in the obscurity of ancient history, realised that you couldn't build really strong stone structures with irregularly-shaped small natural stones, and hewing huge lumps of stone into regular shapes was just ridiculously hard work."
"That person also observed that mud that fell into a fire was left hardened when the fire died down. So they figured that if you shaped mud into regular shapes, big enough to carry one in each hand, you would have all the advantages of small irregular stones and large geometrically-carved stones, but with none of the drawbacks of either."
"This thought must have taken a second to dawn on the inventor. The practical work to prove the concept must have taken a weekend, at most. Perhaps a week or two to get the shape just right. And here we are, thousands of years later, and the damn thing has barely changed at all."
– falsescorpion

While there are certainly some great examples here, there's one valuable creation in this world that is perfect.
It's you.
Remember, no matter what noise or violent storms crowd you in difficult times, you will prevail because you are perfect.
There is only one you. And while there are things we can do to better ourselves, the core of who we are is a constant.
Stay true to who you are because there is nothing wrong with you. Remember, you matter.

Keep reading...
Show less
In one of her more memorable moments on the iconic Sex and The City, Samantha Jones attempts to return a vibrator at her local Sharper Image.
Of course, the horrified store employee informs her that The Sharper Image does not sell vibrators, and the item she was attempting to return was, in fact, a neck massager.
However, a few knowing glances with some fellow female customers made it clear to Samantha Jones that she was not the only one who bought electronic massagers to alleviate tension in other areas than intended.
This is only one particularly funny instance of an invention thats purpose has shifted over the course of time.
Indeed, coca-cola and other sodas were created for medicinal purposes, and today soda pop is enjoyed purely for pleasure.
And who could forget how simple, cardboard milk caps would evolve into the game and trading frenzy that was Pogs?
Redditor PieGuy1793 was curious to learn about more inventions which, today, are largely or exclusively used for purposes different than they were intended for, leading them to ask:
"What's an invention that's still around today but has lost sight of its original purpose?"
Still Leaving Their Mark On Trees
"Paintball guns."
"They were originally called paintball markers and were invented as a way for loggers and park rangers to mark trees for trimming, cutting down, etc. without having to walk up to each tree with spray paint or something."
"A couple of dudes who were using them started shooting at each other for fun and paintball as a sport was born."
"In fact some people still call them 'markers' to avoid the stigma some associate with the word 'gun'."- nyeark
No Risk Of A Bad Speech...

"The best man at a wedding was the best swordsman the groom could afford."
"If anyone objected to the wedding, the best man would duel him."
'The honeymoon lasted a whole month after the wedding, where the bride's father would supply the groom with all the mead he could drink."- proc89
Simpler Times...
"Amazon used to sell only books."- SilverWombat818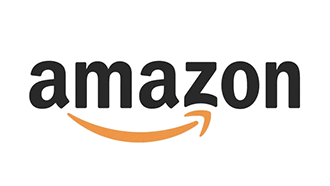 amazon design GIF
Giphy
"In Every Job That Must Be Done, There Is An Element Of Fun..."

"Playdough."
"Was supposed to be a wallpaper cleaner originally."- Mysterion_x
Same Utensil, Different Canvas...

"Electric Pen by Edison are now tattoo machines."- notathrowawayoris
...And Bravo Used To Air Operas...

"History channel, Discovery channel, National Geographic channel :(."- amauryt
As Long As Nothing Spills...
"Nalgene bottles."
"The plastic water bottles that are popular with hikers/campers/other outdoor activity folks were originally created for use as medical/scientific lab equipment as a lighter, shatterproof alternative to glass."- VictorBlimpmuscle
"Who Walks The Stair Without A Care..."
"Slinky was originally meant to be used as springs inside sensitive boat devices."
"'Mechanical engineer Richard James invented the Slinky by accident."
"In 1943, he was working to devise springs that could keep sensitive ship equipment steady at sea."
"After accidentally knocking some samples off a shelf, he watched in amazement as they gracefully "walked" down instead of falling."
"Along with his wife Betty, James developed a plan to turn his invention into the next big novelty toy'."- GuavaGila
Soft And Absorbent...
"Kleenex."
"Its original purpose was to act as insulation in gas masks during World War I."
"After the war, its parent company advertised it as a way to remove makeup."- Dilettante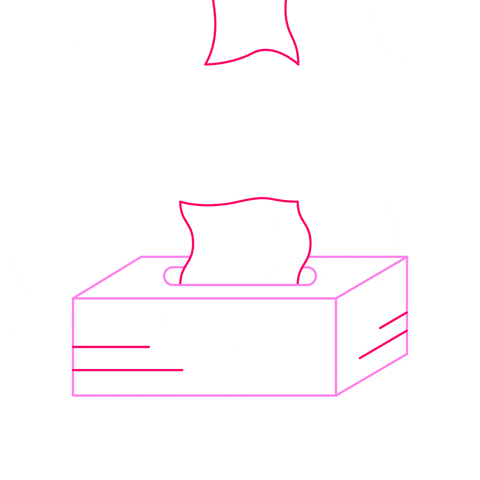 Sick Flu Season GIF by Emma Darvick
Giphy
Still Keeping The Driver And Passenger Safe
"The dashboard."
"Originally it was a literal board of wood used to protect people from mud and debris from when their horse drawn whatever would travel at gallop speeds."
"Now it gives me information about my vehicle's current state and provides audio entertainment."- Electricpants
Perhaps the mark of a brilliant invention is its ability to be used for multiple purposes, and evolve over time.
Even if one can't help but grimace ever so slightly at the fact that a show like Here Comes Honey Boo Boo was aired on a network who's initials first stood for "The Learning Channel'...
Though, debatably, all who watched it did learn a great deal about human nature...
Keep reading...
Show less
What might seem like a roadblock or an inconvenience might prove itself to be a much needed stroke of good luck.
Take for example, those who saw an early performance of the Broadway musical The Pajama Game, who arrived to discover the show's acclaimed dancer, Carol Haney, was out with a broken foot.
Well, however disappointed those in the audience may have been at the time, everyone present could later brag that they got to see Shirley Maclaine go on for the role.
Maclaine had some good luck herself that night, as a Hollywood talent scout happened to be in the audience.
Similarly, there have been several inventors and entrepreneurs over time who have worked hard at creating a life-changing invention, only to make a detrimental mistake.
Detrimental to the project they were working on, at least, as some of these mistakes resulted in legendary inventions.
Redditor figinjosejospe was curious to hear about the most prolific inventions which were all the source of an accident, leading them to ask:
"What was invented by accident?"
Romy And Michelle Were On To Something...

"Post-its."
"They were looking for a strong glue and produced a weak one, but the secretaries of the inventors pointed out that that it was ideal for making removable notes."- amerkanische_Frosch
Miracle Cure?
"Penicillin?"
"But it wasn't invented just discovered by accident."- Tigydavid135
Cheesy Goodness!

"Velveeta cheese was a byproduct that was considered waste."
"Someone noticed that factory workers were dipping bread into that vat of byproduct during lunchtime."
"From there, Velveeta was born."
"Also, margarine was originally developed as supplemental chicken feed, but various recipes kept killing chickens."
"So, it was repurposed for human consumption."- Drlmichele88
"Probably cheese."
"My dads go-to small talk line for like 5 years in the 90s was, 'I wonder who the first person to eat cheese was'."
"'Must have been pretty hungry'."- RabbiVolesBassSolo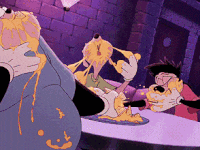 nacho cheese GIF
Giphy
Making The Best Of A Sticky Situation
"Superglue was invented during WW2 by accident."
"The inventor was trying to make clear gun scopes."- BootProfessional8335
Some Things Just Don't Need Fixing...
"I love how the video game character 'Kirby' was created and how he became his own series."
"Originally, Kirby was created to be sort of a 'test dummy' that would get a more detailed design later on, but the designers ended up falling in love with him as is and kept him as he was."
"The franchise reached its 30th anniversary this year and it's one of Nintendo's strongest properties to this day."- KipsyCakes
...But What It's Purpose?...

'Silly putty."
'It was a failed attempt at making synthetic rubber I believe or maybe glue I don't remember which."- SwimmerSea3163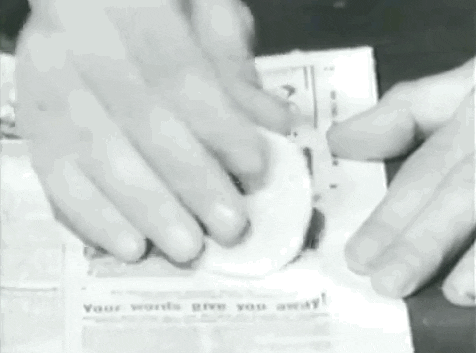 Giphy
Where Would Transportation Be Today?
"Vulcanized rubber."
"Charles Goodyear came up with it by accident."
"Without it we don't have tires, gaskets, seals, soles of shoes, hoses, shock absorbers and hell of a lot more."
"Pretty much changed the whole world."- TriplePube
POW!

"Believe it or not, gun powder."
"Some Chinese scientists were trying to create fire bombs and made this powder type substance that just exploded in their face instead."- Reddit
Action!

"Special effects."
"For a while, it was assumed you had to keep the camera rolling thru a whole scene, also easier to splice the movie together."
"A director, forgot his name, was filming a bus when his camera jammed, by the time he fixed it, the bus had left and there was a bench right behind it."
"When they looked at the film during editing, it looked like the bus had magically turned into a bench."- stealthkoopa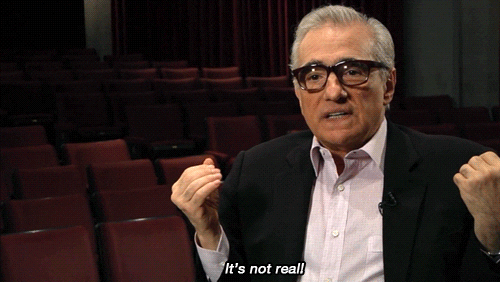 fake martin scorsese GIF
Giphy
Next time you use baking powder instead of baking soda when baking a cake, don't be too dismayed by the flat cake you see before you.
However unsuccessful it may have been as a cake, it might have been the perfect formula for brownies.
Resulting in one happy, and delicious, accident.
Keep reading...
Show less
We live in a world where we practically witness advances in technology before our very eyes.
Of course, these advancements have resulted in some life-changing inventions that have become commonplace in most households.
These include the iPhone, rumbas, or our live-in assistants Siri, Echo, and Alexa.
But these are only a handful of inventions that have made our lives all the easier and forever changed our future.
Leaving us to wonder what further inventions await us, not to mention the inventions which haven't gotten as much attention, but arguably should have.
As well as some inventions which we'd all be better off if they remained unknown.
Redditor Hachersk was curious to hear what little-known inventions people believe will have an important impact in the future, for better or worse, leading them to ask:
"What's a relatively unknown technological invention that will have a huge impact on the future?"
The End Of Back Aches As We Know It!
"I was talking with my spine surgeon and he said in 30 years they will be able to regenerate the gel in your spine, practically giving you a new back."
"I've herniated the same two disc in my lower back twice by the time I was 30."
"My doctor told me that by the time I'm 50 I'll most likely need back surgery but it shouldn't be a big deal since they can replace the gel, not sure technical name, that's been impacted by the slip discs."- MBerg09
Infections Be Gone!

"Research into bacteriophages, bacteria targeting viruses, could cure antibiotic resistant bacterium such as MRSA."- Tlctr1999
Will We Even Need Doctors?

"Gene therapy is no longer science fiction."
"My girlfriend got 'Luxturna' surgery and the results have been amazing."
"She used to be unable to see at all at night and now she can guide herself without a cane."
"More treatments like that are going to keep coming and be standard before we realize it."- forkd1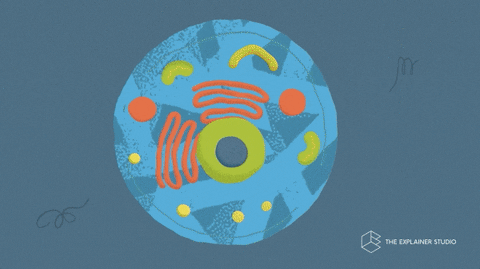 Animation Dna GIF by The Explainer Studio
Giphy
Don't Always Believe What You See
"Deepfake is still in its infancy and it terrifies me."
"We already live in a time when people take irrefutable video evidence and somehow find ways to rationalize away what they are seeing."
"People don't listen to science anymore, truth has become frighteningly subjective."
"Think of all the videos of police shootings/political scandals/whistleblowers/assassinations/and more."
"Now, add in a technology that has the potential to create doubt about the validity of what we are seeing."
"It's the perfect excuse, and all people will need, to kill that last little bit of logical thought deep in their brain."
"It is a perfect tool to create chaos and discord."
"Politicians will use it to create confusion and doubt."
"To sow fear, create false narrative and de-legitimize their opponents."
"Or to cast doubt on crimes and acts they have committed."
"Something that was once impossible to rationalize away will become yet another misinformation tool and and engine to sow doubt."- King_Prawn_shrimp
No More Tripping Over Plugs!

"Wireless ekg machines."- Depression_nap19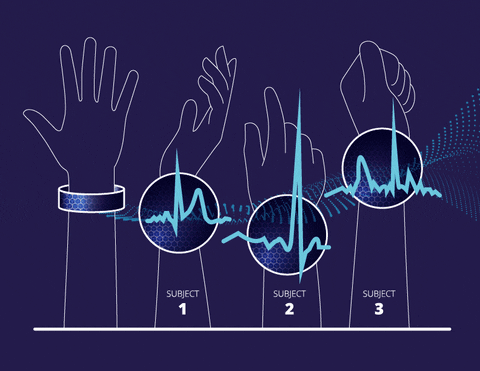 Security Heartbeat GIF by Sandia National Labs
Giphy
A Newfound Energy

"Realistically, the use of carbon grids to reproduce the catalytic effects of Rhodium metal, commonly used in catalytic converters."
"Rhodium metal is currently trading at $13,000/oz after a huge spike due to worldwide emissions restrictions that took effect in 2020."
"Long story short there is only 2 places on Earth to effectively find the stuff and it is going to run out, well before fossil fuels and other important building materials do."
"Replacing Rhodium with Carbon in catalytic purposes would save global manufacturers hundreds of billions a year and make many consumer goods much more affordable."
"In theory with the affordable part."- PlentyLettuce
No More Need For Double A's...
"Lithium Sulfur batteries are in development right now that could make battery storage much cheaper than current lithium ion, and lithium polymer batteries."
"Lower cost batteries mean more people can afford to use them, and that's more internal combustion engines, replaced with electric motors."
"While I'm at it, battery recycling."
"Every element in a battery can be extracted, and recycled into new batteries, especially the lithium."
"A former founding member of Tesla has actually already opened a plant to do just that."- Fragraham
Skin And Organs At The Ready!

"Printed human skin and organs."- RandomRavenclaw87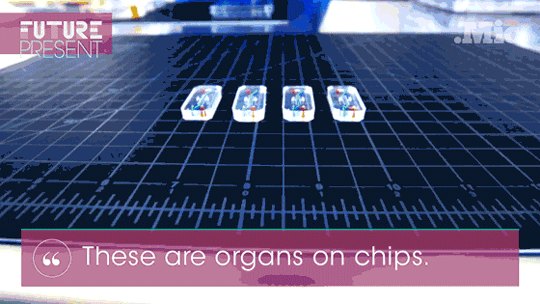 drug testing video GIF
Giphy
Make Our Garden Grow
"Low-pressure solar-powered drip irrigation systems."- SerMercutio
It can be unsettling when we see how much we can rely on technology with each passing year.
Not always for the better
However, everything has its downsides, and if technology can safely help us live longer, healthier, and hopefully happier lives, then the best thing we can do is embrace change.
Scary as it often seems.
Keep reading...
Show less
It's amazing to think of all the inventions and advancements we've seen over the course of time.
Smart phones, automated check out machines, electric powered cars.
In this modern age of technology and science, it's rare for a year to go by without a major new invention.
Seeing every new invention with each passing year only leads us to wonder, what does the future have in store?
Redditor dramafan1 was curious to hear what people hope to see invented during the course of their life, leading them to ask:

"What invention would you want to see in your lifetime?"
Brighten That Smile!
"Dental regrowth would be friggin sweet!"
"Expensive...but sweet..."- Exotic_Imagination95
Cleaner, Clearer Water
"Efficient water desalination and or plastic recycling."- Ashamed_Seat8290
The Cure

"Cure of most genetic diseases or cancer or Alzheimer."- Theapexfighter
"Cure for age related deafness/tinnitus."- Pork_Chap
"Cure for ALS and Parkinson."
"Oh and gol-dern flying cars, geez I wanna flying car."- peanutsfordarwin
"Cure for cancer or cerebral palsy, etc."- IllegalMigrant
Clean Air
"Full time operational fusion energy."- BigEvilDoer
The End Of Language Barriers
"Universal translator."- phuglee4ever
Never Be Late Again!
"Warp drive."- wmzer0mw·
Organ Farming?
"I've been telling my children for years that in their lifetime, when they need an organ transplant, doctors will just grow an exact genetic match for them in a vat."
"Time to get cracking on this."- JustAFileClerk
One can only assume it will only be a matter of years, months, or even days when these wishes become a reality.
Or at least that people are hard at work in hopes of doing so.
Keep reading...
Show less