It's hard to imagine that one invention could change the course of world history forever, but if you stop to think about it—there have been quite a few!
Imagine, for example, if we had never figured out large ships?
What would the world look like with only kayaks, rafts, and other smaller crafts?
What wouldn't it look like?
Reddit user NoBand2201 asked:
"You can eliminate one invention from history to change the world forever. What do you eliminate?"
Reddit users had plenty to say about the subject—starting with the most clear and present danger in our times; social media.
A Soapbox
"Facebook has given the village idiot a soapbox and megaphone."
- I_likem_asstastic
"Facebook and the company itself is the worst offender, but social media in general was advancing to its current state way before Facebook."
- aztechfilm
"The village idiots migrated from AOL town square chat rooms to Facebook and Twitter."
- MysteriousBrays
"Could even still be MySpace? Can you imagine the level of background animations, glitter gifs and music a 15 year old profile would have?"
"Also, people are inherently stupid, they would find a way to ingest nonsense."
- Tiemujin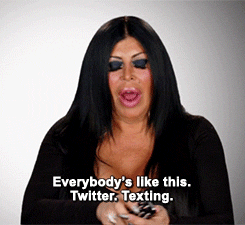 Giphy
The Trolley Problem Is Horrific In Real Life
"I would be interested in seeing how the world would've turned out without the atomic bomb."
- tomi210210
"The Hiroshima and Nagasaki bombings were basically a real life application of the trolley problem."
- shiny_xnaut
"Agreed. Regrettably so."
"In the near term, it would have been disastrous for Japan."
"From "What If? Eminent Historians Imagine What Might Have Been" The US and allies already had plans to shift their strategic bombing campaign over to Japan's rail network and other transportation networks in Sept or Oct. Japanese civilians were already on reduced daily caloric intake."
"With US B-29s, along with other US and British bombers operating off Okinawa (and US and British Naval aircraft) hitting all the transportation network, etc... we would have seen nation wide famine throughout Japan."
"Millions would have died brutal and agonizing deaths."
"Then calculate for all the tens of thousands dying on a daily basis throughout the Asian/Pacific theater of operations."
"Then very likely another major war in Europe between the USSR/Warsaw Pact and NATO."
"Many who just oppose 'the bomb' somehow think that if the Manhattan Project had failed, or we had dropped the bomb on a deserted island as a demonstration; that all military actions would have been put on hold."
"Not even close."
"They forget how truly brutal and savage WW2 was; especially on certain fronts like the German/Soviet front and the actions in the Pacific and China."
"A proposed naval blockade would have eventually brought Japan down, but certainly the loss in life would have been far worse - in the millions."

"Few people know that in Europe, after the German surrender in May 1945, another 1 - 2 million died from disease, starvation, the cold, etc."
"That was in an area where the Allies had a far greater ability to bring in food, medicines, etc for the civilian populace and POWs. In Japan, we would not have had anything like that logistical footprint to work with."
"Severely slashed food intake combined with the onset of Japan's winter months .... you are talking nationwide famine on a historic level."

- Rogue1371
"At the time, half of Japan's military leaders were in favor of surrender, while half were against it."
"But even the surrender group was split between the 'surrender now for best terms' camp and the 'make the war as bloody as possible to force the US into more favorable terms' camp."
"And the anti surrender camp was so strong that there was a battle fought to keep the emperor's decoration of surrender from being broadcast."
"So the question of whether or not the bomb were needed is a question historians will be debating for centuries."

- PiLamdOd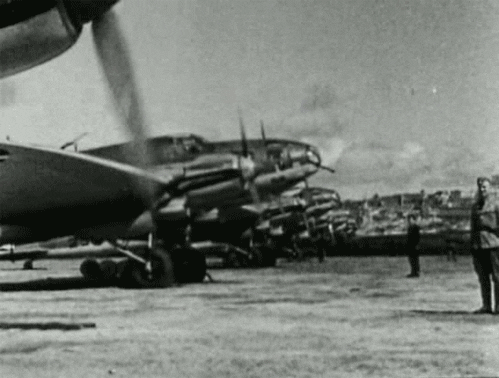 Giphy
Plastics
"I'm very interested to see what todays world would look like if plastic wasn't invented."
- llama606
"The medical world would suffer, I think. Most everything else would be able to cope."
- PG67AW
"I don't know. We started using plastic in all of our vehicles in the 1940s. Cars would be completely different."
"And every computer part ever made needs it - so that's two really huge parts of the world just obliterated right there."
"This would also mean no trash bags, no plastic grocery bags, no scuba gear, no space craft, no fire extinguishers, no air conditioning, no microwaves. Humanity would've persisted but wow it'd be a mess."
"But hot damn it would've been good for the planet."
- origional_esseven
"Nah, all those plastic pieces would be replaced by some sort of metal equivalent or glass if it needs to be clear."
"Flexible plastics would be replaced by rubbers"
"Plastic is literally just a cheaper and easier-to-make alternative to already viable and more recyclable materials. Greed is why we use it."

- musicalrssnroulette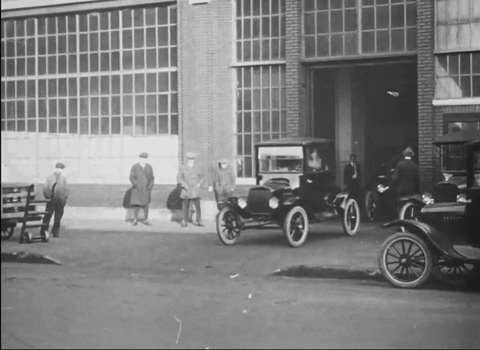 Giphy
This Punderful Thread
"The wheel"
- azmetrex
"Some men just don't want to watch the world turn.'
- LongFeesh
"Someone would just reinvent it."
- toKenblaKKman
"This would have devastating consequences."
"I mean, without the wheel, what would Jesus take?"
- Ekaj__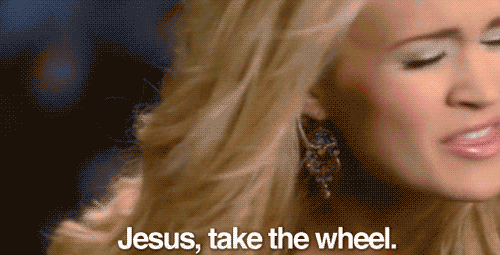 Giphy
The Smaller Ones
"Cigarettes"
- corgiheavenlavender
"Early tobacco manufacturers, selling cigars and pipe tobacco:"
" 'He wants us to stop selling the smaller ones? Hokay man, whatever you say!' "
- CAustin3
"Only difference is there would be more pipes and cigars. People have smoked tobacco since around 4000 B.C."
- DontUpvoteNotWorth
"There's an ungodly amount of boutique and other fine cigars."
"Without the smaller cigarettes, you wouldn't have had the Affordable ads that addicted the world."
"Cigars remain a luxury good instead."
- Helphaer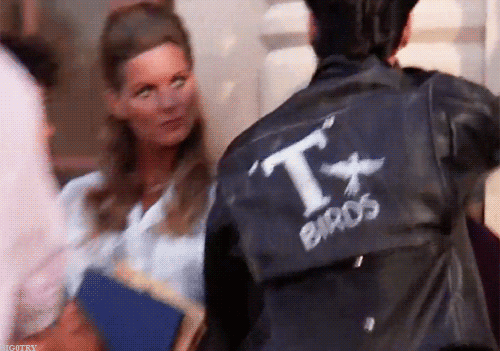 Giphy
Gender Reveal Crossbows
"Gunpowder. I wanna be able to carry a saber everywhere."
- Specialist-Ad475
"Then how are we going to kill everyone at a gender reveal?"
- TackYouCack
"Gender reveal crossbows"
- Youpunyhumans
"I came here to say this. Imagine what the world would be like without gunpowder."
"European countries wouldn't have colonized everything and many countries would have been allowed to advance and use their own resources as they see fit or at least have a chance to protect their homes."
- all-boxed-up
"You can have the guns but I want my fireworks!!"
- inval1d_name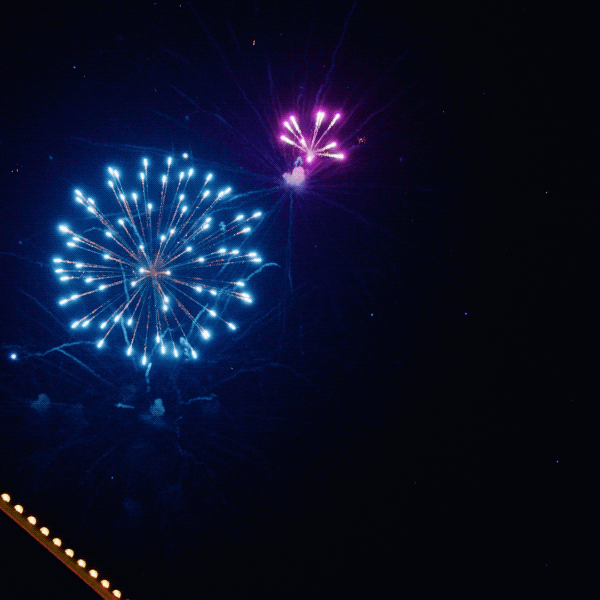 Giphy
Thomas
"Thomas Midgely adding lead in gasoline. One of the single worst ideas ever."
"Lead is extremely poisonous. I'm sure you've heard of lead poisoning."
"And it stays around a very long time. Everything- and I I mean everything - has dangerous amounts of lead in it."
"The grass, water, food you eat, even your body has at least 50 times the natural amount of lead because for 60 years every car on the planet spewed lead out of it's tail pipe until it was discovered that it is killing millions across the world."
"Lead made engines run a bit more smoothly. That's why it was put in to petrol in the first place."
"But nobody would admit to how dangerous it was until the 1970's. The lead is still here to stay though."
- cjheaford
"That guy went on to invent CFCs for an encore, and punched a hole in the ozone layer."
- Tariovic
"Yeah lead poisoning is related to developmental and learning disorders as well mood disorders."
"The affects of lead poisoning on society and on discourse in society is rarely talked about."
- Ser_Dunk_the_tall
"Adding this guy onto my to-kill-list when I get a time machine."
- Parano78
"Not sure you could do a better job killing him than he did of killing himself."
"After being left with severe disabilities after contracting polio, he devised a pulley and rope system to get himself out of bed. One day he got entangled in the ropes and was strangled to death."
- Tariovic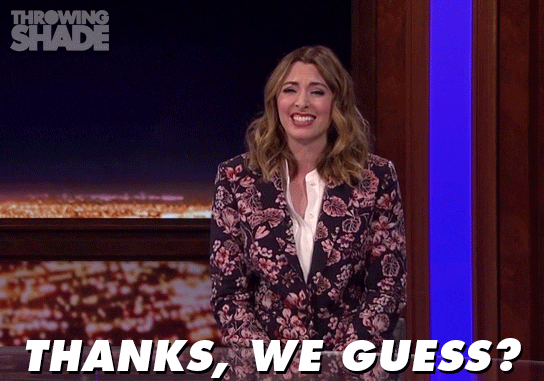 Giphy
Punishment From A Greek God
"Those impossible to open plastic things that holds in stuff"
- differentiatedpans
"Scissors in the clamshell packaging seems like a punishment a Greek god would dole out."
- MyKarmaHitMyDogma
"I've got scissors specially designed to open clamshell packaging...... that came in clamshell packaging!"
- KriegerClone02
"I don't understand why band saw manufacturers don't cash in on that market."
- hitmannumber862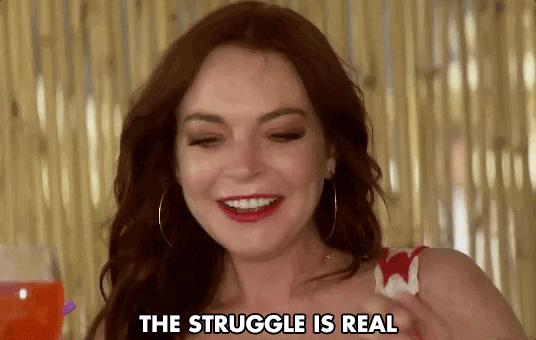 Giphy
We're Not Cars
"Cars."
"Our cities are ridiculously car-centric and not made for a human being. But guys, here me out :"
"We are not cars! We are humans and we made an environment suited for something else entirely!"
- Commercial_One_4594·
"100% agree."
"Humans have been caged to sidewalks which are too narrow to walk side by side, left crumbling, and often vulnerable to 2 ton weapons that can end your life in an instance while letting the careless driver more times than not to walk free."
"Also 75% of the urban fabric in cities are dedicated to cars and their storage and everyone is just okay with the waste of space and the lack of sensible design and potential to house people where those asphalt deserts lay!"
"It's absolutely maddening."
- SwimmerNos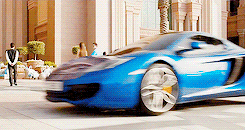 Giphy
Mass Communication
"Movable type is the answer. Nothing else would have remotely as big an impact if you wanted to change world history."
"The first form of mass communication allowing thousands of minds to consider the same problem with the same information and distribute each of their answers to everybody else... how to dig mines, how to build bridges, how to improve crop yeilds, which metal treatments and alloys worked better."
"And also how to build warships carrying guns, how to train troops to use guns, which gun designs worked best, new ways to make guns."
"Gutenberg's invention of the BUSINESS of printing allowed/caused one section of the world to not only re-work every aspect of it's own society but to conquer the entire rest of the world."

"Every single aspect of our world is a consequence of this and we are all members of the resulting civilization -- Published Civilization."
"We're going through another similar, though not quite as profound transformation currently."
"Ever since Gutenberg, mass communication has required resources like patrons, publishers, etc. and consequently those roles created gatekeepers. Smartphones and social media have allowed ANYONE to say ANYTHING and reach a world audience with zero resources."
"There were always 'flat-earthers' but when their mass communications were the mimeo machine prints they could run themselves and convince people to read, they remained insignificant."
"Now the one-in-a-million are all talking to each other and consequently there are thousands of them able to organize.

"People need to remember that Gutenberg also gave Europe 500 years of bloody religious war."
- Oknight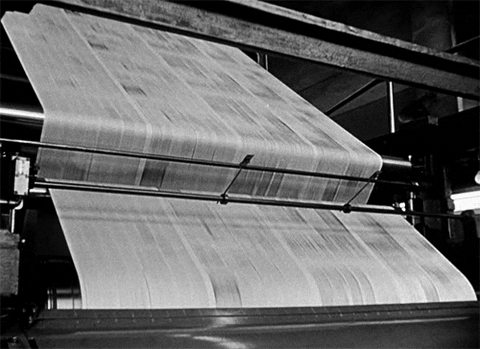 Giphy
It's your turn, fam.
What's an invention you think might have changed the whole game?
Want to "know" more?
Sign up for the Knowable newsletter here.

Never miss another big, odd, funny or heartbreaking moment again.
Keep reading...
Show less
Most inventions were made with the idea to bring progress to humanity, not to harm it. However, that is not always how things turn out. A prime -and sad- example of this can be found in the life of Alfred Nobel. Most people know his name as the creator of the Nobel Peace prize without a second thought as to what drove him to make such an award.

The tragic truth is that Alfred Nobel invented dynamite with the intent to help with industrial uses. After seeing the horrendous usage of his invention to kill so many people so easily he lived the rest of his life under the weight of an all-consuming regret. That led him to use his fortune to create an award for those who have done incredible things for humanity and peace.
Redditor IndependentHungry840 wanted to know other inventions that met a harmful ending and asked:
"What invention has done more harm than good?"
Keep reading...
Show less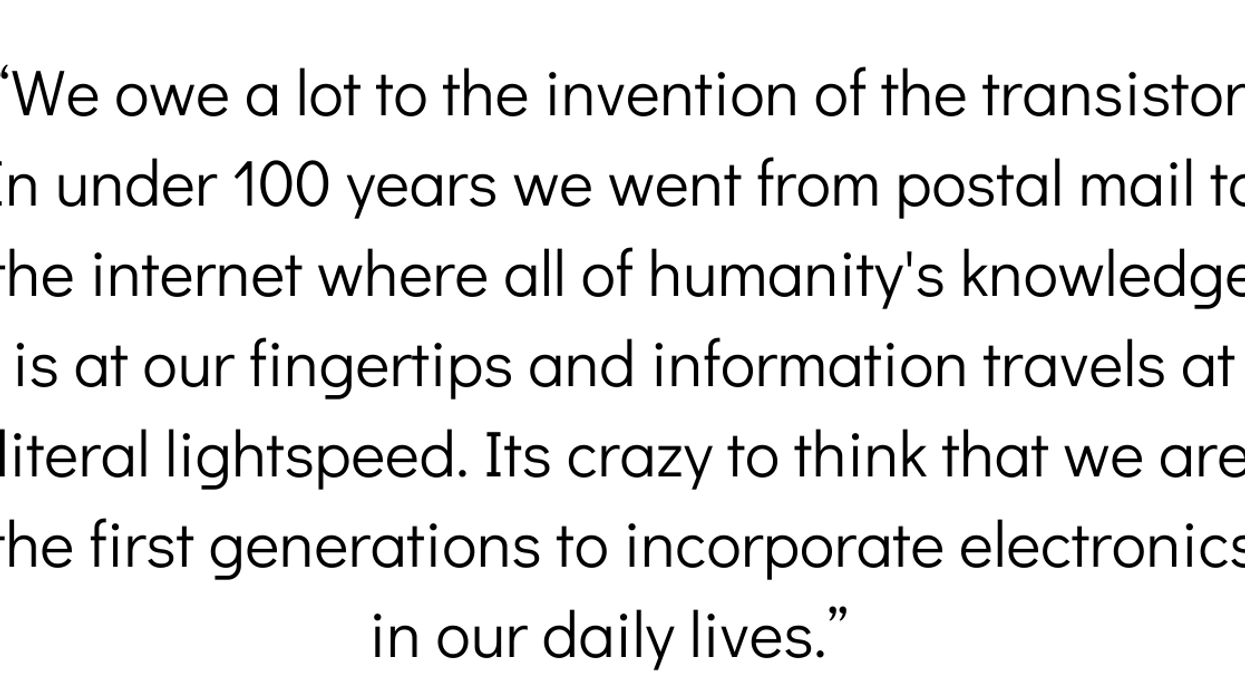 What is a great modern invention? Well, if you ask me what is one of the most impactful inventions made on the last century the first thing that comes to mind is accessible birth control. The ripple effect of women having a say over their bodies has led to vastly increased rates of higher education, workforce development, increased wages, and lower rates of poverty.
In fact, places that have greater access to birth control have less of a wage gap and allowed for long-term career investments. Something we take for granted has allowed families to plan within their means and women to have control over their futures.
Keep reading...
Show less
The phenomenon that is the human brain is one of the most incredible things on this planet. We are the only species that has been able to create amazing feats, like transportation, technology, arts and entertainment. Humanity has the potential for so many amazing inventions.
Humans also have the ability to create things of our own destruction or demise. As brilliant as cars can be, they have been known to cause a few accidents. Smartphones and television has given us access to infinite information and entertainment at the touch of a button. Over time, these devices have been known to cause some serious health problems.

We went to Ask Reddit to find out what inventions we are just simply better off without.
Redditor numbnerve asked:
"What is one invention that we'd be better off without?"
Let's try not to get too worried over this list of terrible inventions.
Landmines shouldn't be used anymore.
"Landmines. I'll tell you why:"
"They render large tracts of land completely unusable."
"They are expensive and difficult to remove safely because there is seldom documentation of where they are placed."
"They are cheap, plentiful, easy to place, and deadly."
"They kill/maim livestock and wild animals."
"They kill/maim innocent people decades after conflicts have ended. Many times the victims are children because they can't read or don't understand warning signs."
"This is a great answer. They really are truly horrible, and hurt people long after whatever stupid war has gone down."
"I was going to say Twitter but I have to admit this is worse."
- Jeheh
"You're not wrong. Twitter is the landmine of the internet. You said something stupid when you were younger but as you grew older, you realized your stupidity and changed for the better. Great right? Then bam, your tweet from years passed gets used against you. And you have people freaking the f*ck out like they never did or said stupid sh*t before."
"But landmines really do suck. There's actually a country in Africa that has rats that detect land mines. They're friggin adorable."
We all love to hate 'em.
"Robocalls."
- c_fritz
"You mean, autodialer services that scammers use. Companies exist to provide autodialing phone services. F*ck them."
"A smaller but related issue is calling different businesses and hearing a robot on the end. To navigate through all their hoops, especially when it's a voice response system, and only find that you landed in the wrong section and have to do the whole thing over, is extremely frustrating."
"For questions about your account, press 1. Oh your question was about billing, you should have pressed 2 for billing. Oh, your question about billing is why you were billed twice, you should have pressed 3 for dispute resolution. Oh your dispute was due to a processing error, you should have pressed 4 for bookkeeping. Oh bookkeeping only has access to your account for records and inquiries so we can tell you your payment history and the like, so if you want to know why you were billed twice... you should have pressed 1 for questions about your account."
- atigges
"Then once you finally get to a person they send you to someone else who then puts you on hold."
"And then your call just magically loses connection."
​A lie detector test is so inaccurate.
"YES! There is no device that can "detect lies". Having a device monitor your pulse and heart rate is not a lie detector test, it is a device that monitors your pulse and heart rate."

"Or a printer. One of my favorite scenes in The Wire."
A truly unsustainable practice.
"Seafloor trawling..."
"It destroys the habitant of fish just so we can squeeze every bit of a fish from an area..."
"That seems counter productive."
- Dewahll
"Sometimes fisherman will just toss bad nets into the ocean. If they're in an area with a strong current they'll move on their own and become whirling nets of death. They'll catch anything they come into contact with and kill it. Divers have reported seeing these nets with the skeletons of thousands of sea life still stuck."
"Commercial fishing nets make up 50% of ocean plastics. And yet the industry got everyone focused on drinking straws instead..."
"I'm pretty sure it's all because of that video with a straw stuck up the turtles nose. There are a thousand better things to cut back on but straws it is!"
So many people suffered... for a specific kind of ceiling?
"Asbestos in popcorn ceiling."
- tessamp
"Asbestos in general too many people (including myself) have lost grand parents or parents to mesothelioma."
"Fun fact (actually not fun at all fact): you are more likely to get other lung cancers than mesothelioma from asbestos exposure. Mesothelioma just is a slam dunk for lawyers since you basically can only get it from asbestos exposure."
"Technically, mesothelioma isn't a lung cancer, although it typically develops in the tissue that holds the lungs in place. But you're not wrong, it's almost guaranteed that the cause was asbestos exposure, and there's a good chance that exposure was due to or precipitated by some degree of corporate negligence or dishonesty. Sadly, due to the various types of asbestos that were predominantly used, and the diverse range of exposure sources, a lot of mesothelioma restitution ends up with corporations fighting it out over how much each of them should be liable…and often, after confirmed diagnosis, the plaintiff has at most a very gross and painful year or two left and in my experience seldom lives to see a decision made in their favour."
"The problem is, the corporations aren't necessarily wrong to dispute their varying degrees of culpability, and often it's like they're saying 'yeah ok we were all beating on this guy but you were the one who got all crazy and brought out the lead pipe, and I think that's when you killed him'. And when you factor in splitting hairs over which cancer is the main boss-cancer, it gets even hairier."
"Mesothelioma tort law was the saddest thing I've worked with I think, and it's why I abandoned pursuing a career in law."
Subscriptions for products you pay for already.
"Any product that you pay for, and then have to pay a subscription to use."
"Subscriptions for any service that absolutely does not need to be a subscription. And by that I mean Microsoft Office."
"Adobe is fully subscription. You don't pay an initial fee for the software. That said, f*ck Adobe and subscription models."
- cat-meg
Though some of these inventions are minor inconveniences, some of them have serious consequences or are actually life threatening.
Over time, humans will continue to evolve and reinvent what we know the world to be like today. The question remains though: Do we actually need any of this? Just because it makes our lives more convenient, doesn't mean we need to have it.
Want to "know" more? Never miss another big, odd, funny, or heartbreaking moment again. Sign up for the Knowable newsletter here.
Keep reading...
Show less
Not all inventions vastly improve our lives.
They can complicate things. Technological advances, for example, have increased rapidly and made our lives so much easier.

The internet and smartphones are incredible inventions, and we can't imagine life without them. But they do come with complications.
When we rely so much on virtual transactions and something goes wrong, I always lament about how interacting and communicating with a person is more reliable for finding solutions.
Advanced tech – sometimes we can't live with them, but we definitely can't live without them.
But there are other inventions that have raised concerns. To find out more Redditor idc_aboutusernames asked:

"What invention has done more harm than good?"
Whoever thought these enhancements in life were a good idea were very shortsighted.
It's Over Our Heads
"Popcorn ceiling"
"Some of the older ones have asbestos in it too! So keep that in mind if you have a roof leak or ceiling damage."
Economy Flush
"Those low flow toilets that result in you wasting more water because you have to flush it multiple times to get it to take a log down."
"Best solution I've seen is a toilet with two buttons, one for a half flush, and one for a full flush."
Perpetual News
"The 24-hour news cycle."
– BSH72
"At a certain point reporting facts stopped being the primary goal of such channels, instead they report whatever will keep viewers watching."
"Works ok for a 30min news segment, but with 24 hrs that ends up over sensationalizing every little story."
– kdeff

These inventions proved to be more harmful or insufficient than benefiting society.
The Time And Money Sucker
"Slot Machines. Once you get a taste of winning some money back, it gets eaten up in no time. You might think you can beat the system, but that's how they suck you in and take you for all you are worth. These things are rigged to payout when a lot of money has been fed into them so you have to be extremely lucky to get the big jackpot."
– Missrcl

Bad Brew
"Coffee pods. Even the creator deeply regrets his invention and the environmental impact it has had."
– Lasting_Wonder
Google Docs - create and edit documents online, for free.
Create a new document and edit with others at the same time -- from your computer, phone or tablet. Get stuff done with or without an internet connection. Use Docs to edit Word files. Free from Google.
"Frankenstein's Monster"
"Polygraph test. Even its inventor, John Larson, regrets his invention upon realizing how law enforcement would exploit the average citizen with it."
Tap Tap Tap
"Lobotomy. Worst Nobel Prize winner ever."
– Maaniker
"It's such a f'ked up thing that so many people AT THE TIME knew was f'ked up."
"I mean, it was essentially a way to make people with diseases easier to take care of by rendering them half dead. There was barely a pretense of it *actually* treating an illness. Monstrous."
– jebedia

Google Docs - create and edit documents online, for free.
Create a new document and edit with others at the same time -- from your computer, phone or tablet. Get stuff done with or without an internet connection. Use Docs to edit Word files. Free from Google.
Toxic
"Leaded fuel, CFC... uhm basically anything Thomas Midgley was involved with."
– Satures

"Agreed, lead poisoning was a well known thing at the time. CFC's punching holes in the ozone layer would be an understandable miss."
How Sneaky
"Data mining and ad delivery services disguised as social media."
– sev1nk
Its Effect On Us Is Anything But Sweet
"High fructose corn syrup."
– [deleted]
"Well they did need something to make food better after they stripped all the fat and nutrients out of our food supply. We had an exchange student from France one year and his for question was 'why is all of your food so sweet?'"
– Aert_is_Life

It Just Looks Pretty
"Individually packaged foods and snacks."
"I work at a grocery store and it's abhorrent to me how much crap there is and how well it sells. I mean, Christ, yesterday I stocked 'Nutella to go' packs that are... Nutella with pretzel sticks. They're tiny and come in small plastic tubs. Or those large bags of Reese's cups that come individually wrapped, or these ridiculous 1oz bags of freeze dried fruit that we sell which are absurdly popular, especially for how relatively expensive they are at $3 a bag."
"I get that plastic itself isn't bad, but this is egregious to me, especially with how much my generation (I'm 34) has had overuse of landfills drilled into our skulls."
– drlavkian
Bad Habit
"Cigarettes. Those things ruined my life. I don't smoke them anymore and have had to resource to other things. Peer pressure and wanting to fit in is an a**hole"
– Sam_in_peas

These inventions are just obstacles preventing us from getting the things we see but can't get.
Not A Toy
"Those plastic containers that are like crimp plastic stitch welded around the entire edge and it's super thick plastic that will slice your sh*t open."
"Wrap rage, also called package rage, is the common name for heightened levels of anger and frustration resulting from the inability to open packaging, particularly some heat-sealed plastic blister packs and clamshells."
The Claw
"Rigged claw machines. Like seriously, f'k you i just want my squidward plush."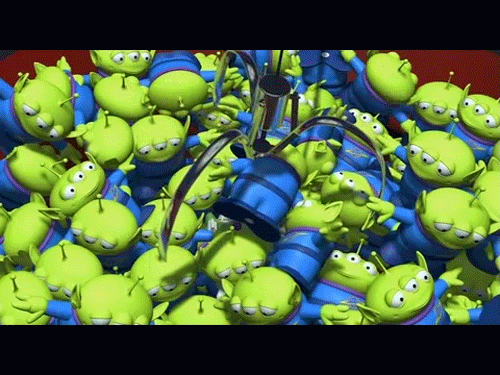 claw machine GIF
Giphy
Online Nuissance

"Pop-up ads."
"Think of all the malware and viruses that people have fallen victim to because of pop-up ads, plus they are just annoying. Even the inventor of them apologized for creating them."
– -eDgAR-
While they are convenient, I think Keurig machines cluttering offices are not necessary for the home. Besides, K-cups are harmful to the environment as they wind up in landfills due to their difficulty of being recycled.
I much prefer taking the time to grind coffee beans and brew my coffee with my Cuisinart coffee maker.
Not only is a fresh pot of coffee noticeably more bold and delicious, making your own potted coffee is a lot cheaper than spending loads on replenishing your K-cup supply.

I'd much rather save my money and the environment.

Keep reading...
Show less