You want a job? You desperately need said job? Then why is it difficult to pay attention when crafting your resume? It's literally you're calling card!
I know there are better ways to make a resume than others, some people actually assist job searchers with resumes as their job, but a basic, run of the resume will suffice when getting started.
All you have to do is not be ridiculous. Don't get crazy. Just give them the basic information and make sure your grammar is correct. It's called spell check.
HR recruiters have a ton of tips for us, so listen up.
Redditor u/scottlottle wanted to help us see the signs clearly, by asking:
HR recruiters, what is considered a huge red flag on someone's resume?
I've been in hiring positions several times over the course of my life. The first thing that always stood out, was overkill. I don't need to know about your childhood pets and kindergarten classes. Who can agree?
Schemes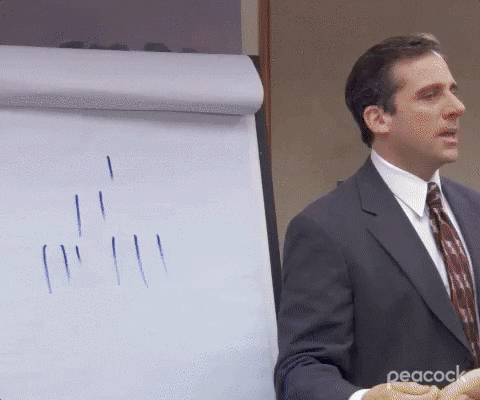 Awkward Season 2 GIF by The Office
Giphy
"When their job title says "entrepreneur" and their description just screams pyramid scheme."
BECAUSE HE LISTED THE BAR ON HIS RESUME...
"So not a recruiter, but I was helping my then manager go over resumes. We googled one dude, and the first thing that pops up is an article about someone getting tried for manslaughter or homicide for selling bad (hard drugs contaminated with something) drugs at the bar he worked at as a bartender, complete with extensive interviews from coworkers saying they were pretty sure he'd sold contaminated drugs purposely. And we know it was the same dude, BECAUSE HE LISTED THE BAR ON HIS RESUME."
"big daddy"
"A very unprofessional email is definitely one. You see some insane emails. I knew someone who got an email address that had "big daddy" in it. For anyone who needs a professional email address, personally I find any combination of your first, middle, last names, initials, and birthdate are all acceptable. In fact any numbers but 420, 69, etc. And 123 is fine."
Recognition
"We saw a guy apply for a masters degree internship in a scientific lab saying on the last page of his resume that he had invented the seventh law of magnetism or something like that followed by a nonsense description of what it was. The rest of the resume was absolutely fine, and we reminded ourselves that it is always crucial to read a resume to the end before making any decision. And a piece of advice for anyone who applies somewhere and think they have an unrecognized discovery worth a Nobel prize: have it recognized before you put it on your resume."
Smile!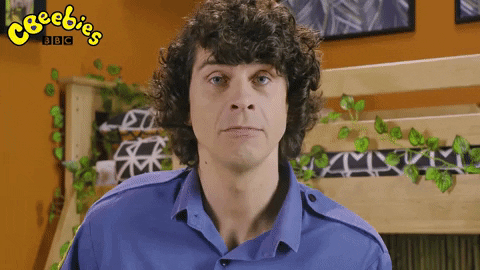 Crazy Eyes Smile GIF by CBeebies HQ
Giphy
"Depending on the job, when they include all their social media accounts and a headshot."
- ryanzbt
It's like people are drunk or high when they throw these resumes together and they're still blitzed when they send their CV's along. Big Daddy? I mean really? And enough with the glamour shots, you're not cute.
Marked Up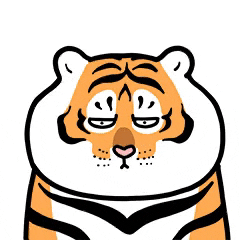 Cat Ok GIF by Bu2ma
Giphy
"When my partner was a manager he once received a resume with a watermark tiger as the background. How he didn't hire them on the spot, I'll never know."
"shoelacing diploma"
"My father-in-law was once involved in a hiring process and saw a resume he threw out very quickly. Not only was it chronological instead of antichronological (not a red flag per se, but not very practical either). The first (and oldest) achievement the applicant put on it was her "shoelacing diploma." Yes, the thing we get in kindergarten when you have learned to tie your shoes. According to the applicant, it proved that she was a go-getter. To him, it proved that she lacked common sense."
to detail as 5/5...
"Not in HR but I was recruiting nurses a few months back and had one resume that had a cover page with a large (approx A5 equiv) centred photo. I'm not fond of these in healthcare resumes. Then on the first page of the resume was a scale where she ranked herself out of 5."
"She rated her communication and attention to detail as 5/5 but her teamwork as 2/5. I didn't like the scoring and even worse I didn't like the low teamwork score where she applied for a ward nursing job. To top it off it was riddled with grammatical, spelling and presentation errors. Clearly attention to detail wasn't a 5/5."
Pimp69...
"I used to run training program, and we had about 4000 applicants for 200 positions each year. Bad grammar and spelling automatically got a resume thrown out, because the job required so much writing. Also, get the name of the agency correct! I had one applicant, who claimed she was a PhD candidate, talk about the Health and Human Cervixes. WTF? Inappropriate email. One guy had something like Pimp69 for his email. He listed a website of his, and it had a rear nude. Dude. Just what?"
Backlog...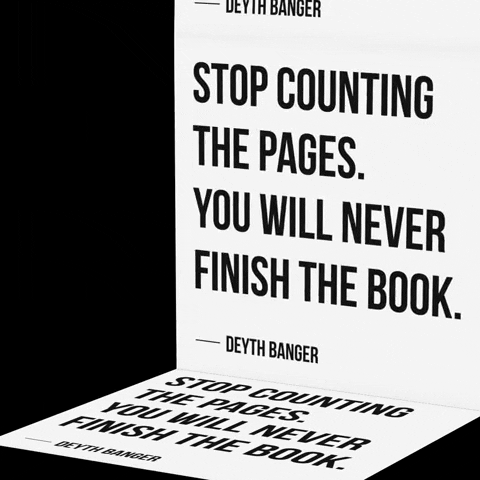 Book Typography GIF
Giphy
"I once had someone hand in a resume with 6 whole pages of job history, each one described with a paragraph of detail about the skills she'd learned and what the role involved. There must have 20 jobs on there? At least. She had also put the dates she started and left each job.... the longest was four months face palm."
How to piece together a resume. How to properly and simply apply for work. These should be classes in elementary school. Good luck people.
Want to "know" more? Never miss another big, odd, funny, or heartbreaking moment again. Sign up for the Knowable newsletter here.

Keep reading...
Show less