Being horny can lead to some questionable decision-making.
Something happens to the brain when blood is flowing to other regions of the body.
They should discuss this in health class.
It's perfectly normal, but we have to learn how to deal.
Redditor Sir_Baconstrips wanted to see who was willing to discuss actions made while randy, so they asked:
"What's the biggest mistake you've made because you were horny?"
I can't tell you mine, because my mom might read this. But Reddit was more than happy to share.
History Help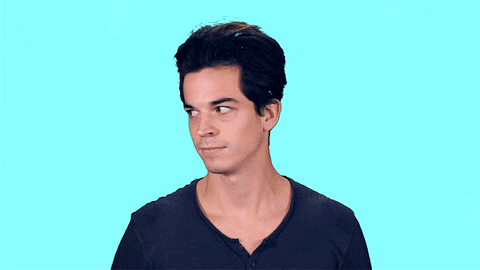 Hide Reaction GIF by flor
Giphy
"I browsed porn and then I asked my mom how to delete the history."
Ramon80589
What was that?
"Probably my most embarrassing moment. Was on my work computer (family business so nothing locked) and it was a super slow day and I was alone. Anyways was doing a classic 3 min facebook check and scrolled down for a second and saw the news post about Adriana Chechik injuring her back in a foam pool. Figured top comments on that would be golden. Read one funny one that said 'her and her scene with [performer I can't remember] is still goat.'"
"Never heard of said performer so I got curious and google her. Of course photos never do justice, had to see the performance ya know? So I clicked a random video, quick glance and thought 'meh' and was about to close the tab before I noticed my mouse twitch on the screen… What was that? No.. that wasn't mouse error, that was someone… then within seconds I realized the accountant who taps in remotely to finish work came in at that exact moment that I had a browser open for less than 60 sec."
"The worst wart was I could have sworn I had all those remote services off, but she tried to tap in for over an hour and must of did something to wake splashtop (probably had it on some type of standby mode). She even called earlier but I saw a random number and was speaking with a client and ignored it."
"Anyways, decision time, do I call her and play it off as nothing or apologize? Naturally as a fearful 28 year old I play off as nothing. I call, no answer… then a few minutes later i get the call back and her words after exchanging 'hellos … are you finished with whatever you were doing…' still burns me."
Satmatzi
Years Later
"Let my (ex) boyfriend dry-hump me for an hour on a bench outside after summer school."
"The bad news: this bench behind our school was also beside a swimming pool. Where parents were taking their children for swim lessons. Eventually a staff member came out and yelled at us for being inappropriate."
"I still have shame flashbacks today, over 10 years later."
hannlouiseols
Size Issues
"I had a one night stand with a guy who was, in retrospect, seriously self-conscious about his penis size and kept going on about how if it was on the small size it was just because he has to have sex with it a few times and it would gradually get bigger until it was it's 'true' size. I really didn't care."
"But then to make himself feel better he turned it around and started talking about how big and wide my vagina was but kept reassuring me that it was ok because he liked the challenge. I wish I had snapped my legs shut and given him the boot right then and there."
bewarethes0ckm0nster
In San Diego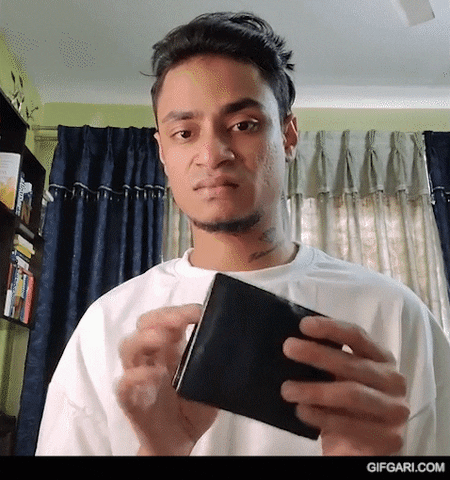 No Money Bangladeshi GIF by GifGari
Giphy
"Lost my entire tax refund and got my phone stolen at a strip club in San Diego."
BigFatPapaBear
Always check your pockets on the way out.
The Reward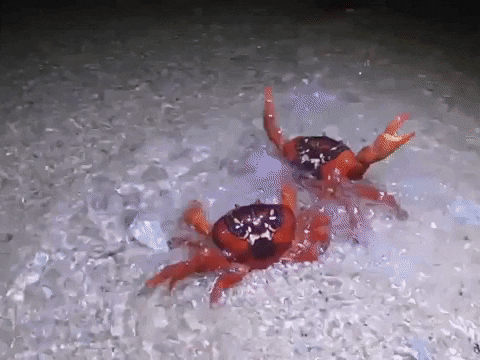 Happy We Did It GIF by Storyful
Giphy
"Hooked up with a girl at a party. Just kind of bored, drunk, and horny. Having to go to the doctor for a case of pubic lice was my reward for poor self-control."
No_External7289
Dedicated...
"I got my first serious gf in high school. She was two grades below me. So when I finished third year and moved 500 km south we was still a couple. I was so in love (and most of all horny) I commuted every. Single. Weekend. And I was poor. So I took the bus to the nearest station after school. Waited for the long distance bus for 4-5 hours."
"Went to a larger city to hitchhike my way there. I was there Friday night or Saturday morning. Locked ourselves in her bedroom and went at it until Sunday morning. I made my way down to school again and went to class straight from the bus Monday morning. This went on for almost a year…"
pelo_ensortijado
I'm Out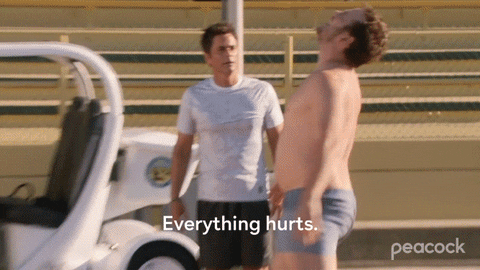 Chris Pratt Running GIF by Parks and Recreation
Giphy
"Was trying to get with a girl in college. We were texting and I asked her what she was up to, she said she was training for a marathon and going to the gym and asked if I wanted to come."
"I ended up running 9 miles before I tagged out. So now I know how far I'd go to have sex it's up to 9 miles."
euesquecimeunome
Lord the things people will do when slightly turned on.
Being horny can make people crazy.
Take a shower, have a drink, say a prayer.
This feeling too shall pass.
People seem to cast aside all judgement once they get that itch to start scratching.
Redditor Karlosmdqwanted to hear all the saucy details about mistakes during sexy time. They asked:
"What did your 'horny you' do that your 'normal you' would never do?"
I like sex but I'm pretty even keeled about it. I'm not traveling miles for you. It's a brisk walk or see ya later.
TWICE!!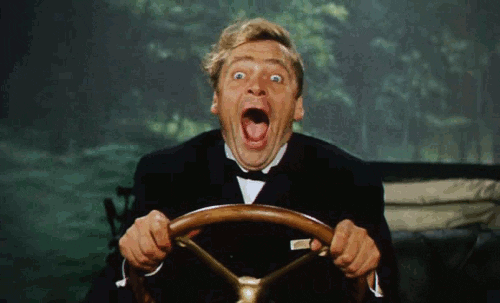 Driving Rush Hour GIF
Giphy
"Drove 3400 miles round trip, from Colorado to Philadelphia, TWICE."'
Immediate-Hunt4189
"Bro you're making me feel bad about hesitating to drive 125 miles for a booty call."
matsudasociety
Languages...
"Spent a whole evening with a guy who I had no common language with. It'd just be boring as a social thing."
proximalfunk
"I 'dated' a girl for a few months who I had no languages in common with. Had to bring a mutual friend that spoke both our languages to a few events until I picked up enough to somewhat communicate. But hey, the sex was amazing."
PrideRSL
Get Back!!
"Bought a toy online that turned out to be too wide. I had no experience with them and no clue what the normal circumference for a penis is, but I took the plunge anyway. I'd never been more confused in my life when I unpackaged that thing."
SquilliamFancySon95
Excuse Me?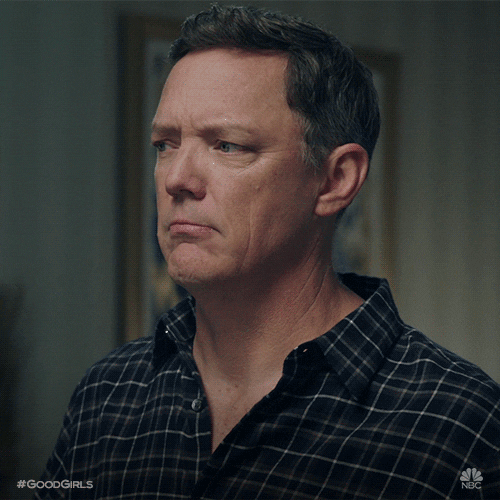 Nbc Idk GIF by Good Girls
Giphy
"Had sex with a woman through a chain link fence when incarcerated."
ExKnockaroundGuy
Wow. People really need more cold showers and meditation.
"the hell did we do?!?"
"Intoxicated Horny Me once brought an ex (several years after an ugly, protracted breakup no less…)."
"Home from the bar. Woke up the next morning like 'the hell did we do?!?' and sent her on her merry. A few days later i was receiving calls and emails about fraudulent charges on several of my cards. Canceled them and requested new plastic, wrote it off as a lesson learned, and went on with life a touch more wisely than before."
FelDreamer
"you up?"
"Stole my buddy's truck. I was staying at his place after a party. He was asleep when I got the late night 'you up?' text. I had rode there with another friend so I didn't have my car. I grabbed the first set of keys I could find, drove to her place, did the deed, and went back to his place to sleep. I never did tell him about it."
maggot_b_nasty
"Uh huh."
"Say some crap, some girls who like dirty talk are always surprised the first time and want to gush about it afterwards because they're so fascinated or something but I'm like 'I don't know what you mean, that was another me.'"
santichrist
"You're exactly like my wife. She loves hearing me get as filthy as possible, but when I try to get her to respond the best she can usually manage is 'Uh huh.' I love that woman to pieces but she is terrible at seduction of any kind."
FullTorsoApparition
Randos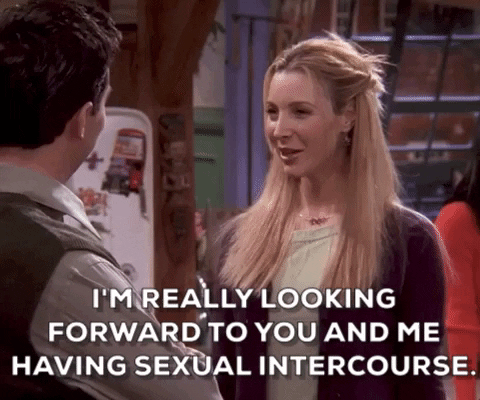 Season 5 Flirt GIF by Friends
Giphy
"Literally left a club by myself with a random man I had just met and then we had sex in his restaurant. To be fair I did also get free wine and cheese cake."
carolion98
"normal me"
"Can't say I do much dirty talk when I'm 'normal me.' Some of the stuff I have said at peak horny. Although sometimes I call my car a dirty sl*t when I get it washed. Just whatever comes out in the heat of the moment honestly. It can be about nothing in particular, but if both parties are in to it then it's a fun time. Personally I don't get super creative, it generally pretty generic 'Yeah you like that?' 'F**k you feel so good' etc. Then post sex you sort of thing to yourself 'What the hell was I talkin' about!?!'"
Jdsudz
Pillow Face
"In 7th grade Home Economics, we learned how to make pillows. Our teacher provided the materials, we picked our own design, and started sewing and stuffing. My pillow was just a smiley face with 3 eyes like from that movie Evolution that was popular back in 2003 or so."
"Anyway, we got to keep the pillow after it was graded and I took it home with me. Apparently I sucked at the pillow because it had a tiny hole in the back where I could reach in and feel all the soft cotton that was used for stuffing. Of course I used that pillow to fornicate with."
Tru-Queer
Walmart First
"Got a call late at night from a woman I was talking to to come over. Told me to drop by Walmart to pick up some stuff first including some anti nausea meds. Being horny, I don't give it a second thought. Once I get there, she's clearly looking a little worn out and under the weather. She chugs the pepto bismol and leads me to her bedroom where she tries to seduce me but then has to run to the bathroom."
"After that kills the mood, she tells me to stay overnight and promptly falls asleep with my arm under her. So I end up lying next to a sick person with my arm pinned under her and who's farting every so often for some hours. Not the best situation to fall asleep in. Probably got 30min of actual sleep the rest of that night and still had to work a full shift in the morning."
chewytime
Bad Decisions
"For some reason, every GOOD relationship decision I had was done by my d**k, and every BAD relationship decision I had was done by my supposedly intelligent and rational mind. It's basically like Im blind to red flags and green flags alike, and my d**k is my assistance dog."
Freevoulous
All the Colors
"Normal me is scared of clowns. Horny me stumbled across some clown porn the other day. The rest is history."
mwootey316
"I went to a circus once and there were normal clowns performing, and then over to one side, hot clowns. Like, beautiful women done up like clowns. Big shoes and thigh-high socks. Long multicolored curly hair. Carefully applied clown makeup. I'm still a bit confused."
Idiot_Savant_Tinker
The Split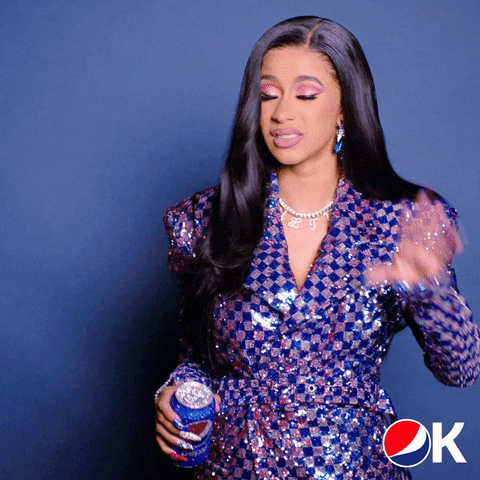 Super Bowl Ok GIF by Pepsi
Giphy
"My ex girlfriend after we split up."
ThatPoolGuy
"Remember. If you split up with someone (like a legitimate breakup), there's a reason that happened. Don't be fooled again."
SurealGod
To Sydney
"16 year old me traveled across the country to lose my virginity. $800 later, I did it, came home and went about wishing I still had the 800 for a new graphics card. 2009 was wild. Jetstar flights at the time were around $249 from Sydney to Perth, got a return for 600(ish) with all the fees and charges. Spend another 200 while I'm there for the few days."
"Second most expensive root I've ever had. The first being the $1500 I spent in bringing her to Sydney for 2 weeks and realising she's a witch and did everything in her power to make the 2 weeks a living misery. Good times."
Vivectus
Life Wrecker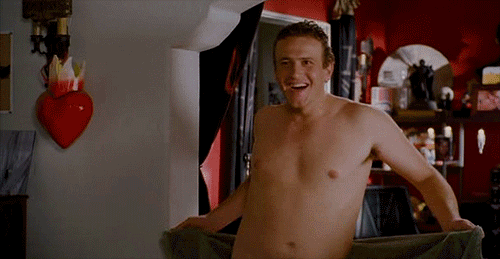 Jason Segel Dancing GIF
Giphy
"So many stupid mistakes. Guys, never trust your d*ck. Your d*ck doesn't give a **it about you or your life. It is perfectly happy to wreck your life to get what it wants."
coercedaccount2
"I say a lot of stupid crap while I'm horny the the next morning I wake up and read my messages like damn I actually have to follow up on what I said now huh."
AstroFFA
The Ex
"Ex-wife of 6 years wanted me back one three separate occasions after divorcing me. She left me again after a month of seeing each other each time. During those months she'd exclaim how much she has changed and how in love she is with me. Each time I kept thinking 'in the very long run, this could be good for us and the kids' but honestly it's just pathetic on my part to continuously give it a chance when it arises."
"And it's funny cause each time she went silent, got a new boyfriend, then blamed it all on me for leaving. She cheated on me during our marriage and blamed me for it, and I believed her.. Horny me kept thinking 'I'll never find someone as attractive as her, I gotta find a way to work it out'…. Jesus that's a terrible mindset. She was f**kin' hot as hell, but man is she crazy."
RustyToaster206
Oh sex can make us do and say... crazy things. It's part of the fun.
Want to "know" more?
Sign up for the Knowable newsletter here.
Never miss another big, odd, funny or heartbreaking moment again.