It's easy to assume things about history since we weren't actually there. We're taught to believe everything we read, but often times, it takes more research to figure out the truth.
There are a lot of historical figures we believe were bad based on what we first read or heard. However, upon further research, we find out they weren't actually that bad.
Some of them got a bad reputation even though all they did was make a mistake. Others just weren't appreciated for their ideas and inventions during their own time. Some of them are even heroes!
It seems Redditors did some of that extra research and are ready to share their findings.
It all started when Redditor jamespeech111 asked:
"Who is a bad guy in history who actually wasn't a bad guy?"
Before His Time
"William Thomas Green Morton died broke defending his discovery of anesthesia. He was a dentist and didn't get much respect from the doctors at the time. IMO one of the most important medical discoveries."
– tindalos
"anesthesia is arguably THE most important medical discovery in history. Modern surgery is literally impossible without it."
– pdlbean
The Wrong Story
"Richard Jewel - initially lauded as a hero and a brave man who ran towards the bomb to help…"
"then the FBI and media turned on him and accused him of doing the bombing himself… because;"

"he was actually just as f*cking outlandishly brave and ran toward the bomb to help people,"
"They took his truck for evidence, he had to go into hiding… made a villain by incompetent people… For YEARS… finally exonerated and dies shortly afterward"
– wagwa2001l
Aye Aye Captain
"Captain Bligh. His mistake was being too soft rather than too harsh. He let his crew slack off while they were waiting to make sure the breadfruit trees would survive transplantation, and they mutinied when he put them back to work."
– JJohnston015
"It should also be mentioned that when his some of his crew mutinied so many of them wanted to be allowed to leave with him on the ship's tiny open launch that even fully laden they would not all be able to go and had to draw lots to see who had to stay on The Bounty. Captain Bligh then had to sail the tiny overcrowded poorly provisioned boat 6700km to Timor using dead reckoning. He did not lose a single man."
"Absolute hero."
– cAt_S0fa
Legal Action
"The McDonald's coffee lady - the woman who sued mcDonalds after she spilled coffee on her lap received 3rd degree burns in her pelvic area. She was hospitalized for 8 days and required a couple years of rehabilitation."
"The media jumped on the story making it a poster case for frivolous lawsuits."
– The-loon
"Omg I vividly remember this story! It was so sad tbh. At first I thought it was stupid too, but then I read she had severe burns and all. She really wasn't overreacting."
– lizarkanosia
One Comment Changed His Life
"Niccolo Machiavelli. Machiavelli didn't invent the idea of lying or ruthlessness. He made an observation about what worked and tried to get a new gig."
"Now his name is synonymous with "heartless manipulator.""
– Sphinxofblackkwarts
"Agreed. People often reduce his message down to "you should be opportunistic and manipulative", which wasn't what he was saying at all."
"It was more that he recognised that the worst atrocities in society typically occur during or shortly after huge political upheaval, and believed that if preventing that sometimes requires being opportunistic and manipulative, then that is a price worth paying."
"And whilst we all have lines that we think a regime shouldn't cross, and limits to what power a state should be allowed to exercise, he did a have bit of a point. If we think of the worst atrocities across history, they do tend to follow political upheaval. Had the Treaty of Versailles not sought to punish a generation of Germans, Hitler may never have risen to power in the first place."
"Ironically, some of the people who were great admirers of Machiavelli's philosophy, like Joseph Stalin, were responsible for the very kind of terrible things Machiavelli was warning people about."
– Clem_Crozier
Queens On The Throne
"Pharaoh Cleopatra, she was actually a pretty good ruler with her focusing more on her nation than just abusing her position for her own benefit, there's even some records saying that she wasn't even all that beautiful, she was however very intelligent with stuff like how she learned around 10 different languages"
– No_Prize9794
"First member of the ptolemaic dynasty to bother learning Egyptian. She did amazing things in managing to actually expand Egypt's territory in a time of Roman dominance.... however in the end she monumentally screwed up/lost her nerve at the Battle of Actium and doomed pharaonic Egypt."
– menatarms
Money Talks...And Lies
"Captain Hazelwood of the Exxon Valdez."
"He is often pictured on the helm of the Exxon swaying drunkenly going full throttle into the reef talking like a "pirate.""
"What actually happened."
"Valdez's critical navigation equipment was out of commission, faxs sent to Exxon and Exxon told them to sail instead."
"Coast guard budget cuts removed vessel tracking in the area."
"Green and tired crew was on duty, request was made to relief crew. It was denied."
"XO who was on Conn at the time was inexperienced on the passage and neither requested pilotage."
"While Hazelwood did drink that day he was not in command of the conn at the time and was in his quarters resting."
"Hazelwood made a comment that "He needed a drink." Because of how upset he was over the situation."
"Exxon's PR paid off the media to blame Hazelwood."
"However Hazelwood was charged with only one charge which was for pollution. He proved he was not a drunkard and retained his captain's license. Even getting offers to sail again which he turned down."
"The real villains are mass media, False News, and comedians but Exxon's PRs spending power to keep the blame off them."
"Hazelwood passed away last year after the annv of the spill."
"Random fact the Valdez sailed until 2008 under different name Oriental Nicety"
– Iuka297
Not A History Book
"In brave heart, William Wallace gets betrayed by Robert the Bruce which never happened, he was loyal to the end"

– Paskyc
"That movie made me so angry. I grew up on it, and loved it for what I assumed was a historically accurate portrayal. Not only is the movie absurdly inaccurate, the real history is arguably more interesting that the movie! There was no need for "artistic restructuring". They could have just dramatized the actual events and it would have been a great movie"
– Youbettereatthatshit
Not Enough
"In the film Titanic the character Murdoch killed someone, took bribes and generally came across as a right sh*t. He was a real life person who was actually a hero and saved many lives. His living relatives were so disgusted that the VP of Fox travelled to Dalbeattie to personally apologise and presented a £5000 donation to Dalbeattie High School to boost the school's William Murdoch Memorial Prize."
– cooshed
"That movie's initial gross was over $1.8B! Donating £5000 is like the average US man giving them a dime and saying my bad"
– randologin
A Bad Accusation
"That woman who was accused of kidnapping children because her kids didn't have her DNA, but in fact her uterus had different DNA than the rest of her body."
– gavlegoat
"Lydia Fairchild. She has chimerism, so her uterus has different DNA from the rest of her body (the DNA of her absorbed twin)"
– Heart2001
"Tom the cat. Jerry is a menace."
– nocturnalfrolic
"There was a post the other day talking about them and how they are actually working together."
"As long as jerry keeps running around, the humans think they have a mouse problem so they keep the cat. As long as Tom keeps showing he's making an effort they think he's doing a good job. But they are both in on it and just do it to keep up appearances."
"There's apparently an episode where they work together to get food from the fridge, then hide and share it as friends before going back out and chasing each other again."
– bunkscudda
I can so buy into that!
Well, this was more interesting than many of our history classes!
Do you have any interesting tidbits to share? Let us know in the comments below.
We're taught about all kinds of historical figures in school, and told why they're great. Copernicus realized the Earth revolved around the son, Newton discovered gravity, and Paul Revere warned Americans that there was to be a British attack.
What we're not told is that many historical figures we idolize were not great people. Yes, they accomplished some great things, but they also committed some horrible acts.
Redditors are ready to burst our bubbles about those historical figures we thought were all-around great.
It all started when Redditor Sufficient-Citron269 asked:
"Which historical figure is mistakenly idolized?"
His (Hateful) Majesty
"King Richard I aka Richard the Lionheart."
"He is held in a high regard but he was actually a bad king. He had no interest in governing and his attention span was limited to killing people in warfare. He was regarded as a cruel leader (even by the standards of the 12th century) and is only held in high regard because the monks liked his crusading and because the Victorians considered him an "empire builder.""
"I should also point out that, despite being born in Oxford, Richard I did not consider himself "English" and he considered himself a Frenchman where he spent most of his adult life. He considered England to be nothing more than a piggy bank to fund his crusading and he hated the nation which is why it is so baffling to see England football fans use crusader imagery and boast about the "three lions on the shirt.""
"If you want to know more, watch Terry Jones's Medieval Lives."
– TailsxCream4Eva
​Memorialized In Green
"Andrew Jackson. He carried out ethnic cleansing against Native Americans. Jackson was a disaster of a human being on every possible level, and should not be commemorated positively by any branch of American government. And as he was a slave owner, putting him on the $20 bill is disgraceful."
– Miguenzo
"putting him on the $20 bill is disgraceful."
"It's a troll because Andrew Jackson hated the idea of a central bank and dissolved the Bank of the United States."
"He'd be rolling over in his grave if he knew they put his face on the dollar."
– Fausterion18
"Not A Good Idea, Mr. President"
"Almost all of the US presidents have skeletons in their closets that nobody really talks about."
"Whether it's leading an invasion of a country, or using slave's teeth as dentures. History is a rocky subject, and a rabbit hole when it comes down to the United State's life."
– X-Cross_X
Yikes!
"Mother Teresa was apparently a b*tch."
"Over a third of her patients received inadequate care. Conditions there were likened to nazi concentration camps. She actively campaigned against the use of condoms during the aids epidemic."
"When she fell ill she ran away to California for care, instead of staying in one of her death traps."
"Here's a quote from her:"
""There is something beautiful in seeing the poor accept their lot, to suffer it like Christ's Passion. The world gains much from their suffering.""
– MaliciousPorpoise
Actors *Shakes Head*
"Ronald Reagan."
– TesticleMayhem
"Nancy too. Ran his meeting schedule using astrology charts."
– death_or_glory_
"He did a ton of damage to California and the USA."

"Been calling this out for decades, but the right-wing hold him up like a political Jesus."
– slavnar95
Time To Do Good
"Andrew Carnegie. Absolutely horrible man. Treated his workers like sh*t, but he always had a scapegoat and would claim ignorance. Then, when he got old and thought he was probably going to hell, he started donating money and building public spaces so he could "buy his way into heaven." Told all his friends to do the same."
"But no, he was such a wonderful charitable man."
– Euphoric-Hyena8926
This Was A Hard One
"Alexander Graham Bell"
"He did not invent the telephone at all but stole it from a poor but brilliant Italian named Antonio Meucci who could not afford to pay for the patent"
– Fanfrenhag
"He also was an a**hole who was against deaf people getting married and having kids and being forced to talk. Horrible man. Absolutely hate him."
– FrankSinatraHot
Remember The Rest
"Woodrow Wilson. Often remembered for coming up with the League of Nations idea, he was a super racist religious fundamentalist weirdo."
– VerbalChains
"The guy who didn't kept his promise of not involving the US in WW1 and had an infamous pro-Klan movie projected at the White House isn't that much of a hero? Can't say I'm surprised"
– MudkipzLover
Hard To Come Back From That
"Julius Caesar was to ROMAN standards, a monster. ROMAN STANDARDS."
– Arlecchinobaby
Yep.
"Christopher Columbus. He didn't discover that the Earth was round (because by his time, it was already common knowledge), he never set foot in the U.S., he slaughtered hundreds of thousands of innocent Taino people and he enslaved the living ones to work in gold mines that he and his men set up on their island. And yet this moron has his own U.S. holiday."
– Longjumping_Event_59
Intellectual Property
"Steve Jobs. Not only was he incredibly mean and cruel to his coworkersllectual and employees, he also essentially stole credit for everything that was achieved under the name "Apple". He had no particular skills that aided him in succeeding other than to take credit for others accomplishments."
– 0xVali__
Not Black And White
"Thomas Edison."
– darkwulf1
"Edison still deserves a lot of credit."
"No, he didn't invent the light bulb. His specialty was improving other inventions. For example, he didn't invent the telegraph but he did invent the carbon telephone transmitter which took the transmission rate from 120wpm up to over 1000."
– sarcasticorange
"Yes and no. He is mistakenly idolized for being the main inventor of electricity. However, he was the guy to get it funded and pushed the technology in it's infancy stage and bring it to the public."
"It's easy to discount the difficulty of getting something off the ground. You have to make the right connections, demo the product, sell the idea, get in front of the right people, and organize all the logistics behind it."
"Edison was the guy making it happen. So while Tesla was really the scientist behind the idea, it was Edison who had the business sense."
"Say whatever you want about his sketchy character. But doing what he did is not as easy as people think it is. And honestly, I feel like a lot of historical figures are going to be sketchy by definition because they were from the past when cultural norms and standards were different."
– FailosoRaptor
"Christmas Is Creepy"
"Santa, he spies on kids and breaks into people's houses only when they are asleep"
– Jacobflamecaster23
Is it bad that I'm not totally surprised?
History is one of those subjects that often gets a bad wrap because of all the dates and cities we had to memorize to pass a test in high school. But when we actually take a look at what our history entails, it's pretty interesting.
Some historical details are so interesting, in fact, it's hard to believe they aren't made up.
Fascinated by this, Redditor jdward01 asked:
"What is a historical fact that seems unbelievable?"
Lost Records
"The first 200,000 years or so of being highly sentient human beings are lost in history. We only know the last circa 2000-4000 years from texts."
"The first recorded joke, a fart joke that is 4000 years old, uses the term 'since time immemorial' (or the Sumerian version). Even though one should not take that literally, it suggests that you could travel back in time to find people who consider their civilization ancient already."
"And it was. When that joke was written down in cuneiform, the Pyramid of Djoser had already been standing for 700 years. And when that pyramid was built, the city of Catal Höyuk was 3000-5000 years old!"
"And still, that was built during the latest 2.5% of human history."
"We have lost so godd**n much history, it hurts to think of it."
- Derpygoras
Scaly Perspective
"We live closer in time to the T-Rex than the T-Rex did to the Stegosaurus. Dinosaurs were here forever."
- TDeath21
Only in Ohio?
"In 1895, the entire state of Ohio had only two cars."
"Both cars managed to still smash into each other."
- Mkaooa
The Space-Stegasaurus Continuum
"The rings of Saturn are younger than Stegosauruses."
"Stegosauruses roamed the earth approximately 150-180 million years ago. Saturn's rings have only existed for approximately 100 million years."
- Illustrious-Sit6135
Not-So-Ancient Methods
"The last execution by guillotine was in the 70s."
- UnconstrictedEmu
History Keeps Going and Going
"There were archaeologists in Ancient Egypt studying about even more ancient Egypt."
- GNTB3996
The Irony
"Bobby Leach was the second person to ever go over Niagara Falls in a barrel. He survived, but his injuries kept him hospitalized for six months."
"He died 15 years later from injuries sustained after he slipped on an orange peel."
- TClark626
A Long-Held Position
"Elizabeth II was on the throne for over a quarter of the United States' existence."
- ScrollWithTheTimes
A Shrinking Population
"In 90 years from 1841 to 1930, Ireland's population halved, from 8.4 million to about 4 million."
"The Famine started the decline, but emigration sustained it. Ireland's population didn't start growing again until the 1960s, and there are still about 2 million fewer people living there (Eire and NI) than in 1841."
- mordenty
No Invitation Necessary
"Abraham Lincoln's son (Robert Todd Lincoln) was present at three different presidential assassinations."
"After McKinley, he decided not to accept any more invitations."
- MakennaTalia
A Bittersweet Ending
"There was a molasses flood in Boston in 1919 that was 25 feet high that killed 21 people."
- Almadel1970
Whose Weather Station Is This?
"In 1943, a group of German sailors on a U-Boat emplaced a weather station on the Canadian coast (Labrador) so the Germans could more accurately predict the weather for military operations (since the weather in the Northern hemisphere generally moves west-to-east)."
"The weather station was marked with fake signs, indicating that it was a Canadian military facility and for unauthorized personnel to keep out."
"The weather station was eventually discovered by the Canadians..."
"...in 1977."
- UJM
Storm of the Century
"In 1972, as much as 26 feet of snow fell on small towns in Iran, killing 4,000 people."
- Ennion
They Finally Got Off His Lawn
"The first battle of the American Civil War was fought on land owned by Mr. Wilber McLean."
"After the battle, he decided to move further out in the country to avoid the war... where four years later, General Lee surrendered to General Grant in Mr. McLean's house."
"The war started and ended on his property."
- rgrtom
Who Came First
"The University of Oxford is older than the Aztec Empire."
- AverageJoeDynamo
Some of these are so hard to believe, but they truly put history and its chronology into perspective.
So often, we think of an event occurring in another decade or another lifetime, and we fail to realize just how closely connected some of these events are.
A long time ago, in a land far, far away (AKA Ancient Greece), it was believed that redheads turned into vampires when they died. This was because redheads are naturally pale and sensitive to sunlight, both of which are characteristics of fabled vampires.
This is known as a ridiculous historical fact. I only know it because of research I did for a paper back in high school.
Apparently, there are a lot of ridiculous historical facts, and Reddit users know a lot of them!
Curious to find out exactly what facts they know, Redditor yeet42021 asked:

"What are some ridiculous history facts?"
Car Accidents Can Never Be Avoided
"In 1895, the entire state of Ohio had only 2 cars."
"Both cars managed to still smash into each other"
– cannedrex2406
"And apparently no one here has learned how to drive better since."

– Supringsinglyawesome
Never Forgot The Scolding
"When Alexander the Great was a child he was reprimanded by a teacher for wastefully throwing two whole fistfuls of rare incense into a sacrificial fire. When he was an adult and captured Gaza, which happened to be the prime agricultural source of the incense he wasted, he sent home 18 tons of it home to the same teacher as a gift."
– oh_its_him_again
"Was that a "Have some of this valuable incense!", or a "It's not so rare after all, is it?""
– ThisIsUrIAmUr
"More like a "F*ck you, I'm Alexander. I'm so great I added it to my name.""
– Smayteeh
Shoot Me Twice, Shame On You
"Former US President Andrew Jackson was approached by a man who pulled a gun on him.(smaller history fact this was the first assassination attempt on a US President). The man pulled the trigger and the cap went off but the gunpowder failed to light. The man pulled a second gun and fired, but the gunpowder again failed to light. The assassin tried to get away, but not before Andrew Jackson got him and beat the sh*t out of him with a cane."
– nkonkleksp
Mistaken Prediction
"Thomas Jefferson and John Adams died on the same day."
"July 4th, 1826. The 50th Anniversary of them both signing the declaration of Independence."
"Adams's last words were: "Thomas Jefferson survives.""
"He was wrong by about 5 hours."
– MiataCory
Never Forget
"The first bomb dropped on Berlin by the British during WW2 claimed no human casualties. But it did kill an elephant."
– Dapianoman
So Many Interesting Tidbits Here
"When the romans laid siege to Themyscera, a real place weirdly enough, they attempted to tunnel into the city. The Themyscerans released bears into the tunnels."
– OnionsHaveLairAction
"RELEASE THE BEARS OF WAR"
– __xor__
Royal Heritage
"When the Netherlands was occupied by rhe Nazis in 1940 many people fled to Canada, including Princess Juliana of the Netherlands and her husband Prince Bernhard of Lippe-Biesterfeld. Their daughter, Princess Margriet was born in Ottawa."
"Not knowing if the baby would be male, and hence the heir to the throne, Canada declared the maternity ward of the Ottawa hospital extraterritorial, which means it became an international territory. This meant that the baby would derive its nationality only from its mother, making it 100% Dutch."
– SlothOfDoom
"I'm writing a paper on this for Uni right now."
"The Dutch still send thousands of tulip bulbs to Ottawa as a thank you every year, and as a result, Ottawa has its own tulip festival."
– PegBundysBonBons
Winter Is Evil
"The longest ever US presidential inauguration speech was made by William Henry Harrison on March 4th, 1841. The day had terrible weather, yet Harrison chose to deliver his speech nonetheless, running 8445 words."
"In fact the speech was so long, and the weather so terrible, that Harrison caught pneumonia and died on April 4th, making him the shortest reigning US president ever"
– TiBiDi
Well, That Tracks
"The only Japanese passenger on the Titanic, Masabumi Hosono, survived the disaster, only to loose his job for "Not dying honorably like the others.""
– Compens8ing
Repeated Trauma
"Abraham Lincoln's son (Robert Todd Lincoln) was present at three different presidential assassinations. After McKinley, he decided not to accept any more invitations."
– m_sporkboy
Malta
"The entire country of Malta was awarded the George Cross for its efforts in WWII. It's still on their flag."
PotentBeverage
"Interestingly enough, it sounds like the conditions for the awarding of the cross are kind of similar to how the Knights Hospitallier operated back in the sword and shield days. If you're unfamiliar, they were more or less a precursor to the red cross and the first real paramedics."
Graawwrr·
Potato Propoganda
"Potatoes were not very popular as a food in France. Like they were seen as fit only for animals. Not only that but they were considered generally not digestible by humans. So a pharmacist named Parmentier knew they were good food and wanted to popularize them among the working class. So he got a 2 acre farm to grow potatoes and placed armed guards around it at all times. People assumed armed guards meant something very valuable was growing there so they began to steal the potatoes."
"That's how potatoes became popular in france's working class."
burningmanonacid
Forgot to claim peace
"Montenegro technically was in war with Japan for 101 years and they signed a peace treaty in 2006. Montenegro was alligned with Russia in Russo-Japanese War and they declared war on Japan but they forgot to peace."
Erlichten
Spies
"Once FDR died, Truman didn't know about the Manhattan Project, but when he found out he subtly tried to tell Stalin they were working on something big. Stalin was like "yeah dude, I knew before you did." Since he had so many spies in America."
Lafuffa
Seclusion
"Henry Cavendish. The man who was vital in the discovery of gases and discovered hydrogen. He inherited a ton of money from his uncle, and built a special castle, I think. He was incredibly introverted, so it was designed so that he never had to meet or see any of his servants. He communicated with them through notes only. He did, however, appreciate other scientists coming to visit and talk. His works mostly came after his death of course, but I found this guy interesting."
Warden_2102
The Rules of Battle
"During the Viking era, there was a leader named Sigurd. He allied with a Viking warlord named Thorstein. He wanted to conquer more land and expand his territory. He had already been very successful in doing so. This was until he feuded with another leader called Máel Bucktoothed or Máel Tusk, as his front two teeth were abnormally large and bucktoothed."
"They decided to settle their matters on the battle field and both agreed on bringing 40 men each for the battle. However, Sigurd ignored the terms and brought 80 men. Bucktoothed had realised he had been betrayed but did not give up. They killed a number of Sigurd's men, but alas, they were overpowered and were all killed."
"Here's the catch; after the battle, Sigurd ordered his men to behead all the enemies and tie them to their saddles as trophies. However, as Sigurd rode home in victory, the severed head of Bucktoothed pierced his leg, which lead to an infection, killing him soon after."
sourcec0de1010
Yeah, I would've done the same thing.
Do you have any juicy historical tidbits to add? Let us know in the comments below.
We are in a cultural reset.
And it's not going as well as hoped.
It takes time to relearn.
And it takes a complete unplug and start over to accept that everything you've been told has mostly been fiction.
History has been woven by the those who needed us to see it a certain way.
That's called indoctrination.
We don't have time to get into to all of it.
We probably never will.
But let's scratch the surface.
Redditor Vo_Lair wanted to compare notes about whose been handling the truth about history. And maybe why it's time to re-examine a few things.
"What are some scary examples of 'history is written by the victors?'"
I think we're about to do a lot of learning. History has been riddled with fraud up until now.
Burn it All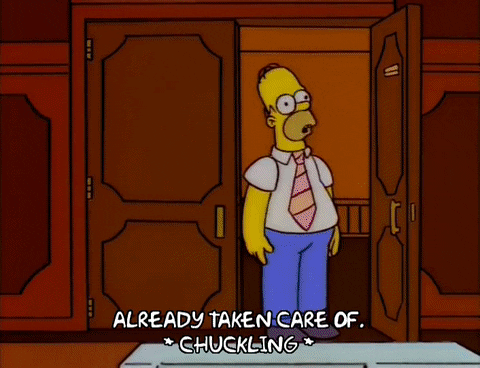 homer simpson evidence GIF
Giphy
"There is a bunch of Chinese history that is pretty much speculation because whenever a new King would conquer places, pretty much the first move was always to burn all the records and kill the historians to establish dominance."
SMG329
Romans won...
"Carthaginian Civilization existed for well over 600 years. They controlled large parts of North Africa, Spain, Mediterranean Islands, and had trade networks going All over the Mediterranean and even explored the African coast. They were powerful enough to bring Rome to the brink of defeat in two massive wars. Romans won, and as a result, not a single Carthaginian primary source exists."
DaemonT5544
Bad Guys
"WW1. Germany especially are always seen as the bad guys and in western films like Wonder Woman for example, that's especially the case. But in truth the war was far, far more complex than that and so there wasn't a clearly defined 'good vs bad' like WW2."
Pow67
"People in general view WW1 with less clear good guy-bad guy lines, but this leads to people thinking Imperial Germany was entirely clean of shitty acts."
Armored-Potato-Chip
Knowledge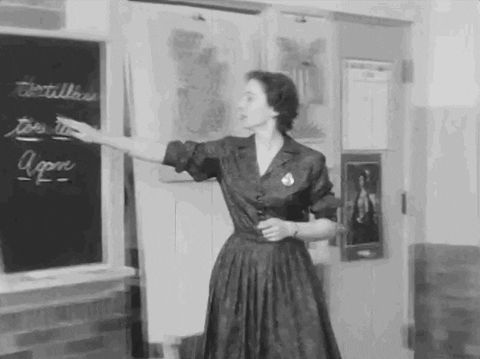 Food Vintage GIF by Archives of Ontario | Archives publiques de l'Ontario
Giphy
"After the Paraguay war, there were no losers left to write history… I guess Brazil, Uruguay and Argentina was what was left."
Much_Committee_9355
"If it helps any, they don't glorify this war when they teach us about it here in Brazil. They make sure to teach how ruthless it was and all the consequences to the Paraguayan people."
_Biaa_-
I have no idea of any of these stories. I am so behind.
Crushed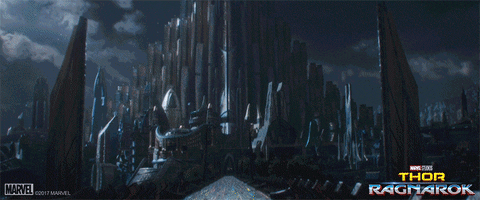 Thor Ragnarok GIF by Marvel Studios
Giphy
"Vanderbilt, Rockefeller, Carnegie, Astor, Mellon, Morgan, Schwab, Stanford. They were called robber barons for a reason. All those schools and music halls and community centers are all built on the backs of crushed men and named after the men who crushed them."
ForsakenPercentage53
In 1899
"The Philippine-American war. Because of WWII the Americans were portrayed as heroes who had the Philippines' best interest at heart. But few people know about the genocide during the Philippine-American war that started in 1899. Almost 200,000 civilians dead, with civilians dying to disease, famine and US troops wiping out villages."
cerulean200
1916
"The Kyrgyz genocide. In 1916 when Kyrgyz families of the north (tired of oppression) refused to join Russia's army in WWI, Russian soldiers massacred around 30% of population of the northern tribes. Now they present it as an uprising, which happened because of German-Turkish spies."
sultana_of_jazz
'they couldn't have known'
"Anytime someone says 'Well, by the standards of the time, it was okay.' When talking about an atrocity or horrific practice. It usually means 'By the standards of the people doing the atrocity.' For example, Slaves knew the Slave trade was evil."
"But when we say 'People thought it was okay' we aren't counting the slaves as being people. The victims of history are voiceless, even if our sensibilities have evolved over time. We try to justify things by saying 'they couldn't have known' and almost always ignore a large group of people who certainly did know."
Kenobi_01
The Gauls
"Surprised to see no one mention the massacres of Caesar during the Gaulic wars. He deliberately targeted certain Gaulic tribes to make them cease to exist, which straight up is genocide. Almost every time I hear someone speak of the Gaulic wars I see them either side lining them to the civil war that followed it or it is a heroic struggle from both sides. The Gauls are trying to remain free while Rome is trying to expand and civilize. Almost every time I read about it the atrocities are omitted which I find to be really bad."
Thubbe42
Guilty!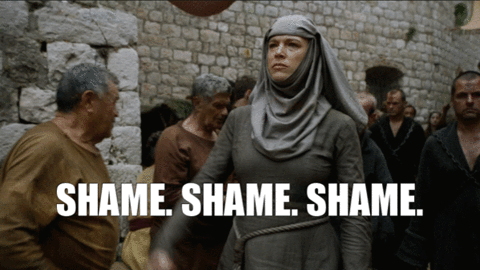 Embarrassed Shame GIF
Giphy
"Pretty much any indigenous population that got in the way of any colonial power. No single country has a monopoly on the violence and oppression that was done worldwide as the colonial powers expanded. ALL were guilty of it."
crockett5
'nothing bad ever happened'
"I knew when I saw this thread stuff like this would come up. I'm a Japanese person, and I would never defend any of the horrific things Japan did in the past. But I'd like to defend the majority of our citizens who are sick and tired of the revisionist fascist government we currently are stuck with. I sentiment I was so sick of I left. If you know anything about Japanese politics you know that the current party doesn't have a serious contender party and hasn't for a while."
"Racist boomers rally around the 'nothing bad ever happened' party, while the rest of us can't rally around a credible threat. I was a teenager when I learnt what our country really did, and it was horrifying. I wish I could do more than just post a reddit comment, I'm sorry I don't know what to say anymore."
toastybunbun
Aloha
"I mean, the US technically stole Hawaii from a legitimate government. But we have just normalized it as a state."
thedrakeequator
"And banned Hawaiians from naming their children in their native tongue until the 1980s."
jasper426
"The war on the Maori language and its revitalization despite, is honestly super inspiring. The same linguistic revitalization model has since been adapted for many other endangered (many of them Indigenous) languages as well. IIRC Maori is one of the most successful examples of language revitalization in the field."
overly_emoti0nal
Fire Bombs
"During WW2, the British firebombed German cities such as Hamburg (Operation Gomorrah) and Dresden with the express purpose of killing civilians. Mass-scale firebombing is especially dangerous for civilians, as it massively depletes the oxygen in a given area, causing many people to choke to death. Operation Gomorrah alone killed 37,000 civilians and injured another 180,000 over just 8 days."
"These fire-bombings were war crimes, but because the UK was on the winning side, no one was ever punished for it and now its never taught or mentioned here. I even remember my grandparents coming back from Cologne and commenting that they were disappointed there wasn't much of the old town to see, apparently unaware that that's because the British deliberately levelled the city. The Germans definitely do not forget it though. But they didn't win, so who cares right?"
tristanjff
Thieves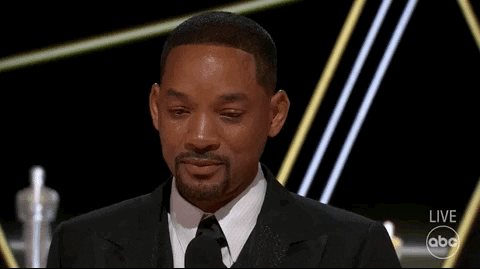 Will Smith Smh GIF by The Academy Awards
Giphy
"The UK's affect on India, and the 45 trillion dollars worth of material they stole from India."
Aromatic-Car-824
Damages
"The Bangladesh genocide caused by the fascist Pakistani army generals in 1971. It's the reason why Pakistan and Bangladesh relations are bad. 3.000.000 Bengalis got killed and 300.000 got raped."
KebabSahab
"Thanks ZA Bhutto for permanently damaging Pakistan and Bangladesh and still having PPP continue to be relevant to this day. Can't have any stable society in South Asia smh."
1creeperbomb
The Receipts
"Notice that everything people are pointing out is well documented. 'People don't care' is not the same as history being erased. It's a nonsensical thing people say. We have MANY records of people that lost conflicts. 'History is written by the literate' is a more apt statement. If history was only written by the victors we would have zero historical context for Jews even existing."
Time_Card_4095
The Monster
"Robespierre, one of the main figure of french revolution has been killed by political opponent, they tried to delete his name from history, accused him of all the kills during the Terror (3 years where a lot of people got killed because of a fear of a royalty return), they even used the body of a very ugly man to make ppl believe it was him (ppl still think its him except historian) and basically now he is seen as a monster by some ppl."
Agitated-Zebra-1764
The Army Card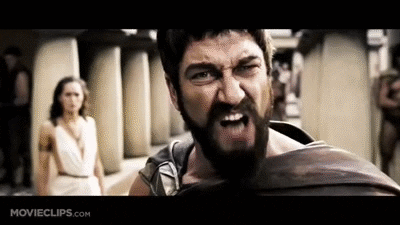 soldiers falling GIF
Giphy
"How Spain always claimed to have conquered the Americas by killing and fighting millions of native Americans. They did not. Most died of sickness but they played the bada** army card for quiet some decades. By today's standards it would be embarrassing to tell about how good of a genocide job you did."
SnooComics8268
"area bombing"
"In WW2, the American/British bomber command killed some 600,000 German civvies. The US Bomber command encouraged something called 'area bombing' in large civilian centers with firebombs which they supplied to British Bomber command."
"Many of the pilots were informed that they were bombing important railways/roads/military/industrial targets, and felt 'something wasn't right' when bombing cities like Dresden. America didn't lose a single civilian to German bombers, and Britain lost 60,000. Thats 1/10 the amount they killed in their combined bombing campaign."
SkyHighTigre75
Negatives
"Not really a scary one, but I've always found it interesting that the word 'barbarians' is used in such a negative way. It simply means people of different language and culture. But if you're the one writing history it gets a very negative connotation."
-The-Oracle-
Time to do some rewrites people.
Want to "know" more?
Sign up for the Knowable newsletter here.
Never miss another big, odd, funny or heartbreaking moment again.