Many of us sometimes fantasize about what we would do to our worst enemies, especially in the moments when they're actively making our lives worse.
While most of us would never actually do any of the things that we contemplate instead of screaming at that super annoying person at the office, we do get pretty creative with the ideas.
Redditor take_me_there_ asked:

"What WOULD you wish on your worst enemy?"
This One Would Hurt
"A conscience. Let her realize the horrific things she's done."
- Jenny010137
"Seriously. Introspection, self awareness, and empathy are traits that would improve a lot of sh*tty people."
- el_muerte17
"Oh I wish I had thought of this one. If my enemy had a conscience, wow life would be much different."
- Shelbysouth43
No Pearly Whites For You
"I'd like all their teeth to turn really yellow and stay yellow no matter what they do."

- toothfixingfiend
"What did I ever do to you?"
- Spideredd
"I don't even know you! Give me back my enamel!"
- AngryMustache9
Everything You Own Is Orange Now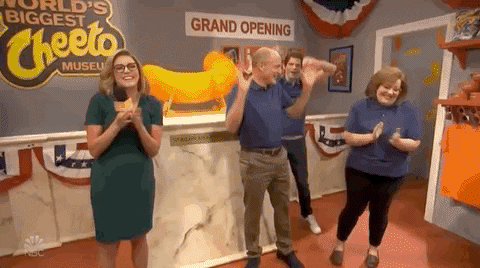 Snl Cheetos GIF by Saturday Night Live
Giphy
"Permanent Cheeto fingers. Just orange cheese dust getting on everything."
- cocoapuff1721
"This has to be one of the most evil things I ever heard, yet absolutely hilarious."
-Merk0411
"The Midas Touch: Snack Edition"
- MaryVenetia
Ouch, But Forever
"Stubbing and breaking their toe and right as it's about to be done healing it happens again over and over for the rest of their pitiful time on this hell we call earth."
- No-Bee-2971
"Sisyphoot"
- Alpha_6
"More of a Toemetheus imo"
- PykeTheDrowned
Self Reflection
"For them to realize how big of an a-hole they are."
- mayhemanaged
"Same for me. The trouble is mine probably knows what a tremendous a-hole he is, and just doesn't care (it's what defines him, is his outlook more than likely), so, give mine a conscience as well, he undeniably lacks one."
- RhoadsOfRock
"a crushing moment of self realization is something that can destroy you mentally. I wish that on them."
- chancetodream
Bury Them Under A Mountain Of Minor Inconveniences
"Always being hungry two hours after eating no matter how large the meal. Slow internet. Traffic jams no matter the location. Self doubt. Allergies. Favorite shows spoiled."
"Nothing major enough to be life altering but constant, low grade inconveniences that wear on your soul every day."
- I_Love_Small_Br**sts
"Every bite of food they eat/drink they drink being slightly the wrong temperature."
"Coffee? Warm but not hot. Cola? Cool, but not cold. Muffin? Ever so slightly frozen."
"Not enough to ruin their life, but just enough to not quite have full enjoyment of anything.."
- HappiHappiHappi
They'll Never Be Able To Use Their Computer Again
"Quick scan with McAfee on their computer."
- halflife_3
"You f**king monster."
- Orion_2kTC
"The constant pop-ups from McAfee is too far."
- _Land_Rover_Series_3
That's A New Level Of Evil
"Bed bugs."
- thrawn1825
"Currently dealing with bed bugs, and I can absolutely confirm this is the kind of thing I would wish upon my worst enemy. It is miserable and painful, and I've tried everything to get rid of them at this point."
"I would easily wish this upon my worst enemy, x10."
- ArbitrarilyStagnant
"Oh hell no, you went there... Hopefully they aren't living in an apartment complex or you've cursed everyone in the building."
- expect_less
Well of course I know him. He's me.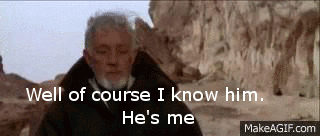 Animated GIF
Giphy
"$100,000. I sure could use it."
- Sparklesperson
"'It's no surprise to me I am my own worst enemy'"
- FishyVonFishenHymer
"Lol I thought this was that deep sh*t like 'pray for those you resent to have all the things you want in life….' Then I realized."
- No-Chipmunk9527
Forever Constipated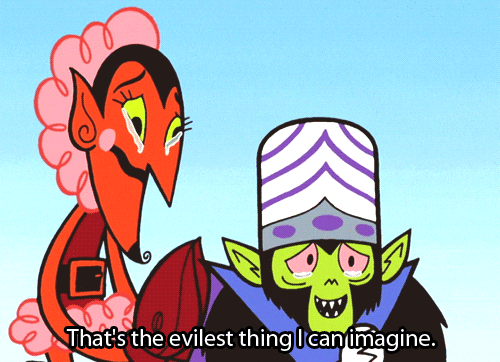 the powerpuff girls bubbles GIF
Giphy
"That they can never have a satisfying poop. They always feel like they have to go to the bathroom and when they do nothing comes."
- [User Deleted]
"Wow. That's evil. Always feeling the need to pee would be good (as in horrific) too."
- ipakookapi
We definitely don't recommend implementing any of these plans (not that most would actually be possible), but here's some new ideas for the next time you're stuck in a meeting with your most annoying coworker and need a little fantastical escape.
Want to "know" more?

Sign up for the Knowable newsletter here.
Never miss another big, odd, funny or heartbreaking moment again.
Keep reading...
Show less
"I know there's a place in Hell for me."
"It's called a throne."
~ random novelty magnet
But what if Hell really exists and you were suddenly put in charge?
Would you do a corporate restructure or maintain the status quo?
Redditor Eli-Aurelius asked:
"You are the new ruler of Hell, what are your orders?"
Take Attendance
"Well first things first—let's get a count of who's here and see what we're working with."
- Alternative-Shake-16
Psych!
"Install a bunch of fake thermostats marked air conditioning."
"That are not connected to anything."
- wilburstiltskin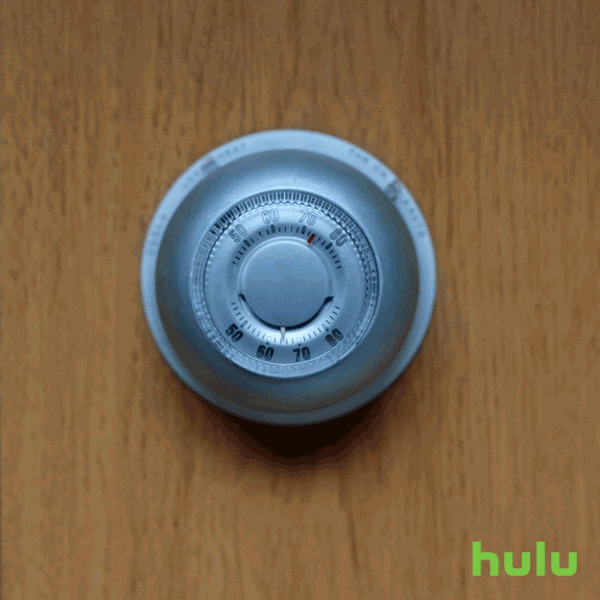 Giphy
Reading Is Fundamental
"Punishments are no longer eternal, but can still last centuries to millennia."
"You get four days deducted for every book you read and write a report on."
"Every book ever written is available..."
"...but printed in 10.5 comic sans and aligned page right."
"Hey, it's still Hell."
- AdvocateSaint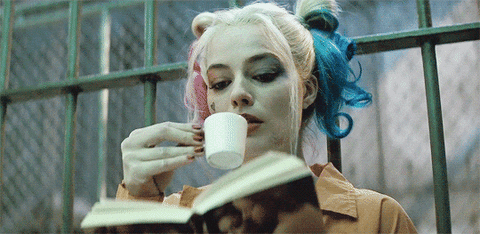 Giphy
Party All The Time
"Burning for eternity seems a bit much."
"Let's just get rid of that and have a good time."
- Timmy_McPitchforks
"When you read Dantes inferno, the first circle seems like the place to be.
"It's all the intellectuals and artists that either lived before Christianity or just typical non-believers that did nothing else wrong in life."
- emsthrowawaytriph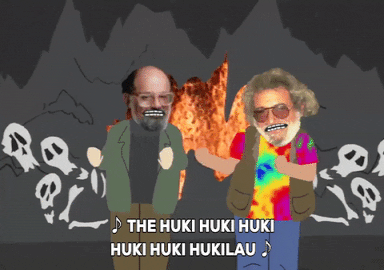 Giphy
Nuke It
"No more torture, no more burning, etc..."
"The catch is, you can only eat perfectly cooked microwaveable meals for the rest of eternity, with the exception of the center."
"That, my children, is still frozen."
- CilliamBlinton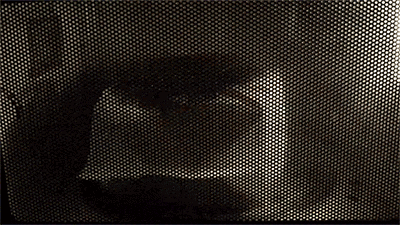 Giphy
Earworms
"Rebecca Black's 'Friday' is to be played 24/7 effective immediately."
- LargeSnorlax
"Worst of all, it's turned off on Fridays."
- Neuromangoman
"Friday's are for 'Baby Shark'."
- kuriboharmy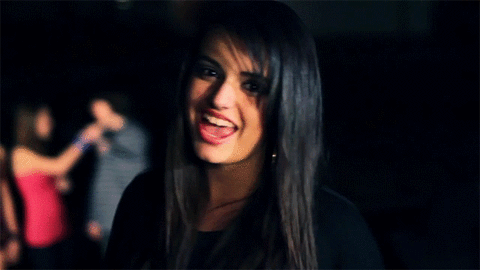 Giphy
A Master Plan
"Firstly, let's liven things up. I mean, red is cool and rage-inducing, but c'mon... No other colours? Bit bland."
"Mix in some copper or potassium into the flames, get some cool colours like emerald green and lilac. That way we got a bit more variety!"
"Next, music. Everyone has different preferences, so we'll sort it per region of hell. One area will have some spicy jazz and/or swing, one will have comedic classical, we've got to have one area that is entirely musical-numbers."
"I mean, don't get me wrong, I know hell is a place for punishment and things (I'll get to that in a moment), but I want to reward some people who have come down here for wrongful yet understandable reasons."
"Also, ruling alone is gonna be difficult as hell, not to mention boring with boring paperwork. Let's get some staff down in this business."
"Hire some top-tier sinners to keep security around the place, get some tax-frauds to finalize any paperwork, and I'll pick a close person to be my second in command."
"Obviously any rulings will go through me, and anyone who tries to deceive me will find themselves begging as I throw them into the deepest pit of hell, but at least some of the boring work is out of my way."
"Now, reputation. I want to seem approachable, but also strong. None of this 'Raaagh I'm evil and scary' bullsh*t. You first come down here? I'm gonna welcome ya, ask ya how you are, what's been happening."
"Find out you were a piece of sh*t? No worries, got just the place for you slime! Find out you were vengeful but reasonable? Understandable mah dude, here let me take you over yonder."
"I'm a business man, here, ruling hell, you gotta make friends and enemies. You try and abuse my friendship? That's when I publicly humiliate and scar you, reveal you to your darkest fears and allow my mates who help run the place laugh in your misery—you know what, not just me mates."
"Let's put it live for everyone to see, record the whole thing. Finally with a classic volt of shock and banishment, I'll feed whatever's left of you to the hell hounds."
"Bones still there? Nice, you can become part of my foot-stool. Keeps the threat alive, but also shows that I can be generous if my generosity is respected."
"Okay, so obviously we need sections. I can't make everyone boil alive nowadays—some people are into that."
"So we talked about those that I could appreciate and keep around in hell for fun, but what about the Karens? The Hitlers? The Putins (more recently)? Well I've got some nice philosophy about reaping what you sow, so let's play an Uno reverse card on them."
"You want to bully staff and give psychological (and sometimes physical) torment to them? Let's see how you feel. Oh? You want to see the manager? I am the manager, and this is perfectly fine in my books."
"Now, some of this might not always work, which is why I'll always keep my fear-pit open, and hey! My foot-stool could always use a little more bones!"
"But what about décor? Well of course we got to have décor!"
"Add some lights to the entrance, put up signs for each place, give the land a bit more spice! Pits and spikes are so 2000, we're in 2022 now! Don't get me wrong, we'll keep some of the pits and spikes, but what about some cultural stuff?"
"Get some axes, some flamethrowers for style, fireworks that go off in your face. Archery made a comeback, I heard, so how about we put flying arrows around the place? In the areas for less-respected people, we'll make it unpredictable as well!"
"Traps are awesome, but so is paranoia! When will it activate? When will you be stabbed up? Don't know, but it can happen any moment!"
"There we go, a revitalised Hell. Now to sit in my throne of muscles and kick my feet back on some smoothened bones. Anyone fancy a tour?"
- KEBABFISH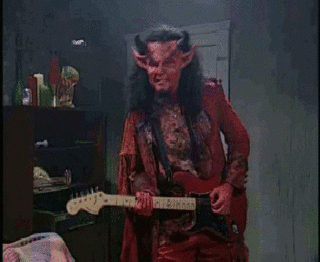 Giphy
So let your imagination run wild.
What would you do as the new leader in Hell?
Want to "know" more?
Sign up for the Knowable newsletter here.
Never miss another big, odd, funny or heartbreaking moment again.
Keep reading...
Show less
Why do we love the Devil?
We can't help ourselves.
He's one of the most ancient and cryptic characters of all time.
And when he's on screen... you can't not watch.
Currently on my soap opera "Days of Our Lives" one of the main characters is possessed.
It's so much fun.
Now who needs the Devil on their acting resume?
Redditor 70701 wanted to debate some casting choices. They asked:
"Morgan Freeman was well accepted as the actor to play god, which actor would you nominate to play the devil in all future depictions?"
This is difficult. The Devil is one of my ALL TIME FAVS!! So many have done him well.
True Evil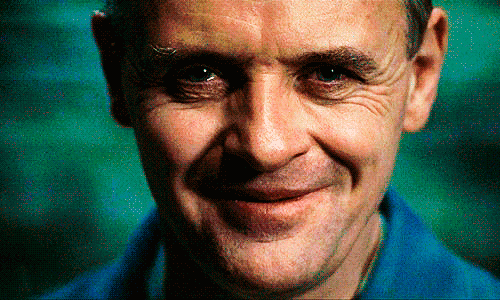 hannibal lecter smile GIF by 20th Century Fox Home Entertainment
Giphy
"Anthony Hopkins."
SuvenPan
"Hopkins just does evil so beautifully."
bortbort8
Peter
"Peter Stormare."
JacobPlaster
"Other than knowing him from Armageddon and Constantine I felt I never saw as much of him as I should. Amazing as the creepy freaking doctor in Until Dawn."
"But hands down his performance as Chance Gilbert in Longmire is my favorite. He was just downright unsettling to the bone. I felt like he was almost acting through the screen because it really was unsettling like I was uncomfortable."
PretendThisIsMyName
The Best Men
"Also Morgan Freeman."
fluffymuffcakes
"I'd like to see Morgan Freeman as God juxtaposed with Denzel as the Devil."
overmonk
"Or Samuel L Jackson as people confuse him w/ Morgan Freeman all the time. And he'd be a fantastic Devil."
TwiceOnThursdays
He's the Best
"Christoph Waltz."
1ndomitablespirit
"Seriously. This man managed play the most evil character in a movie that included HITLER."
mrtyman
"But he was so insanely good at it that I think part of you actually ends up liking him in some f**ked up way?"
"Like I know he's literally a nazi colonel and is incredibly evil for most of the movie (either because he's wholly evil, or smart enough to know that he needs to pretend) but he's so cunning and smooth that I feel like most people kind of weirdly end up liking him in a love to hate him way."
Furaskjoldr
Alex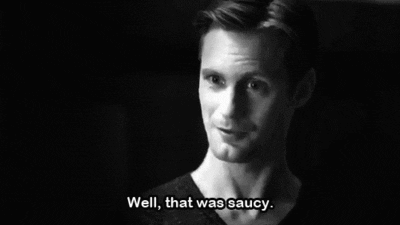 sexy true blood GIF
Giphy
"Alexander Skarsgård."
iluvvivapuffs
"I think Bill Skarsgard could really nail playing Satan, especially if you wanted a more Lestat-type Satan."

No_External6156
So far I am very happy. Nice taste people...
So Good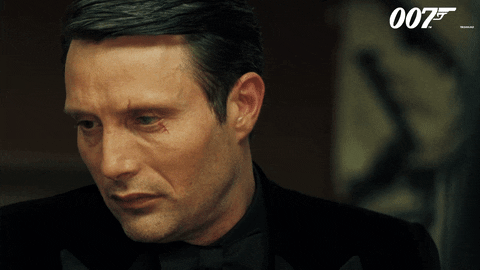 Mads Mikkelsen Oops GIF by James Bond 007
Giphy
"Mads Milkkelsen."
FattyFattyMcFatPants
"Oh Lord... you're right."
WrenchEagle07
I Love Her
"Tilda Swinton."
PaulinLA23
"This was my very first thought too. There are a lot of different depictions of the devil - alien and aloof, angry and monstrous, coy and tempting, etc."
"And I feel like Swinton has played villainous roles that touch on most of them, many blending different aspects together or even dramatically switching between them as part of the role. There are other actors I can imagine who could better embody one particular 'kind' of devil, but Swinton is the only one I can think of that feels like she could be basically all of them."
M0dusPwnens
The Manipulator
"Charles Dance."
puckit
"Charles Dance was perfect in Game of Thrones. I was hanging on every word he delivered on screen. This is a great choice."
mattbakerrr
"No one does manipulative, powerful, clever villains like Dance. Great pick."
Dodo0708
Scar
"Jeremy Irons."
TheTrinhsanity
"Scar took care of that for me. Don't think he can ever top that performance."
Strong_Comedian_3578
"Would anybody be prepared for that epic performance?"
Pablo_Eskabear
The Charmer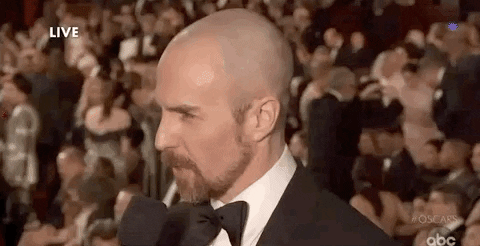 Red Carpet Oscars GIF by The Academy Awards
Giphy
"I think Sam Rockwell would be a charming devil, and that's the most entertaining kind."
f**ktheroses
"100%. The devil needs to be charming and unapologetically sleazy. Rockwell would nail it."
maverick1ba
I am here for everyone on this list. And please add Cate Blanchett!! And Queen Viola Davis!
Want to "know" more?
Sign up for the Knowable newsletter here.
Never miss another big, odd, funny or heartbreaking moment again.

Keep reading...
Show less
Even those of us who lived through it might forget how terrible it was to have our shows decided by someone else, thousands of miles away. When you had to sit, and wait, for the show that was on to end so you could finally watch the one you want.
I think Hell might be like that.
These people, on the other hand, had a much more sinister idea for what everyone is forced to watch down below.

Reddit user, CharmingWitty, wanted to know what you're forced to watch every day in the afterlife of misery when they asked:
"You're in Hell. What's on TV?"
Why do advertisers think they're commercials are good? They're not. We tolerate them. We don't actively enjoy them.
So imagine watching the worst of the worst when you're downstairs.
I Will Remember You
"That commercial with Sarah McLaughlin music and the neglected and abused and abandoned animals."
ArmyOfDog
Buy. Our. Stuff.
"Commercials and nothing else"
Kneejerk_Nihilist
"So the shopping channel? lol"
Hufflepuff20
"Selling only one thing - possibly slapchop. As a plus there's slap chop billboards everywhere, just in case you get the bright idea of switching the TV off and going for a walk."
vijjer
Holy Forking Shirtballs
"The Kars 4 Kids commercial on a constant loop."
Patches765
"That's the theme song for The Bad Place!"
grae23
It's not hard to imagine what's on television in hell because as it turns out, a lot of that stuff is already on as we speak.
All The Good Stuff Is Taken Out

"Whatever it is, it's the edited for TV version."
TheNumberMuncher
"Yippie Kay yay, mister falcon."
Justjeskuh
"Im sick of these monkey fighting snakes on this Monday to Friday plane" - Samuel L Jackson brought to you by TNT.
Hammsamitch
The Internet Was A Mistake
"Staged tik tok videos"
fit-to-burn
"...that say wait till the end."
VixxiV
"All of them have the oh no song"
theincrediblebou
How Does This Work With Them Supposedly Being On Opposite Sides?

"TV preachers."
wulfpacker1
"Wouldn't they be doing live shows in hell?"
asianpeterson
See?
"Politics fighting over not important shit and avoiding serious matters"
hady215
"Hey look, we're already in hell."
Ckmyers
It is Hell, after all. Maybe the Devil will get a little creative with your punishment.
Up Next...
"America's funniest home videos, except all the videos are all the times you've embarrassed yourself in front of people and it's hosted by Andrew Dice Clay so none of it is funny"
santichrist
*copy, paste, apply to any sitcom
"Big bang theory, but whenever someone talks it's just their shitty laughing tracks"
AbaHugME
"Or worse. The laugh track is removed leaving long eerie silences after bad jokes"
Shotgun_Rynoplasty
Just Nothing Happening. For Forever.
"A tv show about a guy trying to connect to the internet through a dial-up modem, but the connection never happens and you just constantly hear the dial-up tones and noises. Probably has a really sh-tty, but catchy tune as well that gets stuck in your head as Satan takes you to the fire pits"
Frodo_noooo
Wait, THEY Got To Go?
"Endless keeping up with the Kardashians."
MasterpiecePositive4
"Special hell edition: Shows about the Kardashians' life in heaven."
tecg
Let's all try to be a little nicer to one another. How about that?

Want to "know" more?
Sign up for the Knowable newsletter here.
Never miss another big, odd, funny, or heartbreaking moment again.
Keep reading...
Show less
No one wants to go to Hell, for obvious reasons.
While that opens up an entire platitude of religious and philosophical discussions we're not going to get into, we'll redirect and instead jump right to the more important topic.
What do you eat when you go down below?
What's Satan serving up for you on a silver platter? Or platter made of flaming skulls?

Reddit user, yellowbush7, wanted to know what you're eating when you cross the fiery gates when they asked:
"You're in Hell. What's for dinner ?"
Some of the suggestions people had felt strangely close to home, as in, we might already be eating straight out of hell here on planet Earth.
Something So Close To Home
"The most delicious grilled burgers that taste like nothing because covid has ruined my ability to enjoy food....Please tell me I'm not really in hell and this will end."
malmode
"Ha! My favorite meal is rack of lamb with a side of mint jelly. We had bought it for my birthday in 2020. The day before my bday I lose my taste and have to eat it wothout tasting it at all. I feel your pain. A $200.00 rack of lamb wasted."
Thewormfrommars
And It Won't Work Tomorrow. Or The Day After.
"McDonalds ice cream, but the machine isn't working today."
chriswaco
We've All Been To This Restaurant
"A salad swimming in dressing."
DrZurn
"slightly warm dressing"
_coffee_
"And what's that?"
"The devil didn't shake the bottle, so it didn't mix entirely, leaving the salad uneven and devil laughing."
untakenu
You're Rushing Out The Door, Getting Ready For School...
"Toothpaste for the main course. Orange juice to wash it all down"
param_T_extends_THOT
I've Been To This Wedding Before
"Steam table "grilled" chicken with some kind of slimy tendon in one half. Over cooked vegetables. Unseasoned mashed potatoes. Rock hard butter. No salt or pepper at the table. Only the original Tabasco for seasoning. Dessert is some kind of soggy, chilled cake. The only thing to drink is heavily iced water in a goblet, so much ice that your cup is basically dry after 2 sips, and there are no straws."

"The waiter refills your glass from a pitcher that is 99% ice every time the ice in your glass starts to melt. Some old person next to you keeps asking "aren't you hungry?" and complaining about wasted food."
"I love food, I am not picky, but this meal is served at every Midwestern wedding and corporate meeting event and it's so, so gross. I'll eat almost anything, and I usually leave these things hungry."
TerribleAttitude
It is hell, after all. Why wouldn't you dine from the most bizarre, groan-inducing, mind-breaking meals ever made.
I'm Already Tired Thinking About It
"Mayonnaise. Just a bowl full of it."
"Except you have to eat it with a straw."
256dak
Somehow It's Spicy
"sand, but it's spicy and it gets stuck in your teeth somehow and you have nothing to drink with it. Bonus points if it's somehow moldy"
Acomdata
"Turns out it is mixed with loved one's ashes"
Chubuwee
For Now. For Forever.
"A Beef Wellington, cooked to perfection. With a side of perfect garlic mashed potatoes and a side of tender asparagus with hollandaise sauce. It's served with a nice Chianti red wine. Dessert is an ice cream sunday."
"It is all served by a very gracious and kind Gordon Ramsay, who attends to your every need, and who is eager to explain his signature dish."
"The next night, the experience is repeated. And the next, and the next."
"Finally, one night, you express that maybe you would prefer another dish. Gordon tut-tuts and explains that you are here in his signature restaurant, to have his signature dish."
"Each day, you try to push, and Ramsay pushes back, harder. Until one day, you find yourself nose to nose with an incredibly angry Gordon screaming spittle into your face. You realize you have a slice of bread pressed to each ear."
"And it dawns on you that the best Beef Wellington you've ever tasted will be the last thing you eat…. For eternity."
calladus
They Make You Hate What You Love
"I love popcorn."
"Hell would have all the popcorn I would want, perfectly seasoned and oil."
"No other food, just popcorn. No variety. No water."
"The salt and oil would slowly burn my throat. My stomach would be ill and my head would ache."
"Hell would make me hate my favorite food, and then offer some more."
Atticus104
Don't. Touch. The. Dog. Satan.
"Your own dog."
rambotie
"The only seasoning: your tears."
untakenu
Gross. Gross. No. Gross.

"There's a thread right now about intestinal worms and someone made a comment, 'add some soy sauce and chow down.'"
"That."
FourWordComment
Not A Lot Of Big Things, But A Lot Of Little Things
"'Ah yes, I see you're just in time for dinner', says Satan devilishly."
"'Take a seat and I'll let our chef know that you've arrived'."
"'well damn, this place isn't that bad' I mutter to myself as I sit down in a chair that has one leg slightly short than the others."
"The table is slightly on an angle and the floor is made of uneven brimstone,makijg just about everything in Satan's dining room off kilter."
"'For your first meal' Satan loudly declares through the rotting gaps in his teeth. 'slightly chilled fried eggs that are both burnt on the edges and cold in the middle, paired with soggy toast and a side of bacon that is 100% stringy fat'."
"'This is going to be a long eternity' I say to myself with a heavy sigh as I attempt to undo the individually vacuum sealed pieces of wooden cutlery that seem to be teeming with splinters."

MenstruatingMuffin

Maybe we should all start performing good deeds to one another, huh?
Just in case.

Want to "know" more?
Sign up for the Knowable newsletter here.
Never miss another big, odd, funny, or heartbreaking moment again.
Keep reading...
Show less