As teenagers, we have all sorts of ideas of what our life will be like when we grow up.
Living in our dream home, with our dream spouse and working at our dream job, essentially without a fear or care in the world.
Needless to say, life doesn't always turn out the way we expect it to.
Leading us to wonder, how would our teenage selves react to the lives we currently lead?
Redditor Jay-ay was eager to know the answer to this question, leading them to ask:
"What would your 15 year old self think about the life you are living now?"
Just Relieved I'm Still Alive!
"I'd be shocked that I was even alive."- Totallycasual
Surprised By My Profession
"'You hated school every single day of your life so far....why the hell did you become a teacher?'"
"'Wait, you've been in college for how long?!'"- Low_Lengthiness_6620
"An office job."
"Ha. Loser."- gargoylegloom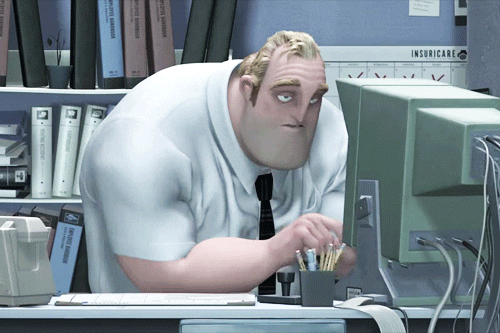 Working The Incredibles GIF
Giphy
Not The Bank Account You Expected...
"'What happened to becoming rich plan?'"- SuvenPan
Womp-Womp...
"Disappointment and shame."
"So much wasted potential."- Rangestalker
"What a sad bastard."- EF_A_P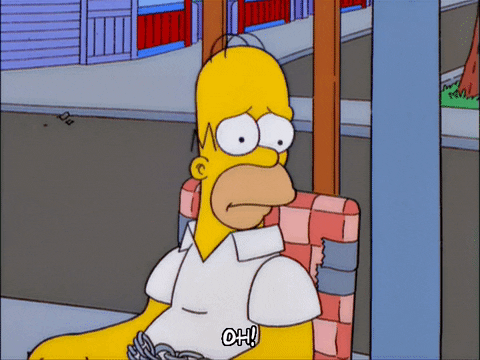 Sad Episode 15 GIF by The Simpsons
Giphy
Old Habits Die Hard
";You're still collecting Pokémon cards?'"
"'Prove it'."
"And I'd take back a card from childhood and a modern card to show him."
"Knowing me, I'd def believe it after that."- DiggingUpTheCorpses
Glorious Disbelief!
"Show 15-year old me a picture of my wife, and he'd think I was lying."- magnushimself
Noting But Pride
"Surprised that I'm doing everything I thought I never could."- dexZZZ
"'Hey, all things considered, not too bad'."- E_M_E_T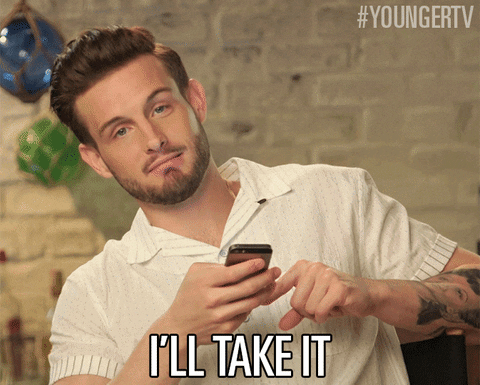 i'll take it tv land GIF by YoungerTV
Giphy
There can't be many people who are living the exact life they had planned out for themselves when they were 15.
But whatever your 15-year-old self might think of the life you currently lead, all we can do is live in the moment.
So if you are happy with your current life, whether or not it's what you expected, that's all that matters.
Keep reading...
Show less
The world is a dumpster fire right now.
I don't know why I even watch the news.
There have to be brighter tales to hear and share.

There are still good humans left, right?
Redditor ItsTheCess wanted us to spread some seriously needed good cheer. They asked:
"What are some good things happening in the world right now?"
We need to hear more good news. I'm so exhausted from the gloom. Cheer me up.
Eat It
"Scientists have discovered a worm that can digest plastic, and they are currently trying to copy it's digestive system. This can help solve a huge problem."
my_username_30
It's Doable
"An Arkansas school district installed 1,400 solar panels, turned a $250k deficit into a 1.8 million dollar surplus due to the amount of energy they saved, and are now raising teachers' salaries by 2,000 or 3,000 dollars."
washyourhands--
"School of dreams!"
InfamousPudding6052
Deep Breathes
"On the surface of Mars, the mars rover was able to successfully separate oxygen from carbon dioxide."
Upstairs_Toe_1402
"That's interesting, but if people are hoping for a breathable Mars, it's far from the only hurdle. Mars' atmosphere is much too thin to ever be surface friendly and IIRC has no ozone layer. Still, it's useful potential technology for any subsurface colony."
imgrandojjo
Webb
"The public release of the first images captured by the Webb space telescope is just ten days away!"
JuniusBobbledoonary
"I've been counting down the days for this! I don't participate in astrophotography myself but I'm absolutely fascinated by it and blown away by what we already have. The Hubble deep-field blew my mind when it really soaked in for me. Webb is immensely more powerful so I can't wait to see what comes through in the future from it."
Merry_Dankmas
Action!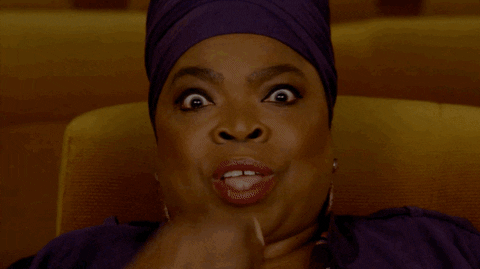 Movie Theater Reaction GIF by CBS
Giphy
"Some journalist wrote something based off of one of my tweets and now I accidentally named a movie. Even if it sucks I hope the film gets a release since that's a notch on my belt."
artpalos
Now this is the news we need to hear. CNN should sprinkle more of this in.
"Whiskey War"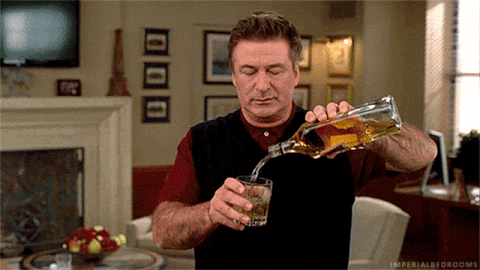 Alec Baldwin Whiskey GIF by Product Hunt
Giphy
"Canada and Greenland (Government of Denmark) have just come to a peaceful resolution of the 38 year territorial dispute over the highly coveted Hans Island, where they've agree to share the island and split it right down the middle. This is of course the famed 'Whiskey War.' The main aspect of it (swapping schnapps with whiskey or vice versa), I imagine, will remain in some part as a celebrated border-crossing tradition."
i_f**kin_luv_it_mate
Miracles
"Several extremely promising treatments for cancer are being developed."
46from1971
"As someone who lost their dad to cancer, seeing all these breakthroughs is so exciting. He did some experimental treatments, and I know that he helped move some of this along."
OHManda30
"I lost both of mine to cancer… specifically pancreatic cancer for my mom. I heard about the potential breakthroughs with finding a cure for the disease. I'm beyond excited for what this could mean for people suffering."
TheCallousCurd
The kids are alright...
"I was at the Phoenix airport a couple weeks ago. An older gentleman sat next to me at our gate. Both his feet were wrapped in some sort of bandage and he was struggling to get around with a cane. On his other side were a pair of teenagers just giggling over kitten videos on their phones."
"They were strangers but made sure this man got helped to the restroom, had a drink, carried his bag, got to his seat, had access to a wheelchair when he got off the plane! It was seamlessly selfless. The kids are alright. They really are. I'm 47. I am seeing it around me so often."
GoingApeCostume
Wonderful!
"Polio was officially eliminated from Africa last year."
Less_Reflection_7601
"I was in Africa ten years ago and saw it a lot. It's devastating and tragic, and oh so preventable. What a great thing to hear for those people!"
M33tm3onmars
"break the cycle"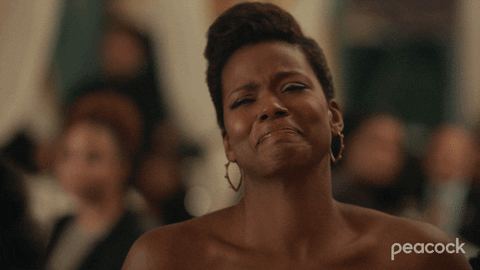 Bel Air Reaction GIF by PeacockTV
Giphy
"More people are seeking to 'break the cycle' of all the crap they had to deal with as children, and I couldn't be prouder."
No-Championship21
You name it...
"The amount of machines in development to clean up plastic pollution is just crazy. Want a large boat patrolling the oceans? What about a small drone for busy waters? A gate stopping plastic in rivers from entering the oceans in the first place? You name it, someone is working on it."
MarcoYTVA
Rubbish
"The ocean cleaner that everyone said wouldn't do anything years ago has carried itself into an outstanding success!"
MsMcClane
"They've also figured out like 7 locations where all the ocean rubbish ends up because of currents. Wonder if this is going to be targeted there now?"
_artbreaker
"Are you sure about that? Last time I checked the number of trash that we dumped in the ocean was several times larger than what any of these projects could clean."
lazyfinger
"trigger"
"Astronomer here! I'm pretty psyched for the first James Webb Space Telescope (JWST) pictures and data, which will be released to the public in just 10 days! One is going to be of the farthest galaxies we've ever seen, and one is going to be of the spectrum of an exoplanet, and probably one or two other things showing the capability of the telescope we don't know yet. The fact that JWST has worked without a hitch, and that we are finally getting to see all this, is so exciting!"
"My own group has JWST time by the way, to study a neutron star merger (I'm not on it, but will definitely be looking over the shoulder of the person in charge when our data comes in!). Our time starts this very month and lasts for a year, and we have no idea when the universe will deliver on the 'trigger' we need to spin JWST in that direction- could be later today, could be in June 2023- I guess we shall see!"
Andromeda321
Hey Jon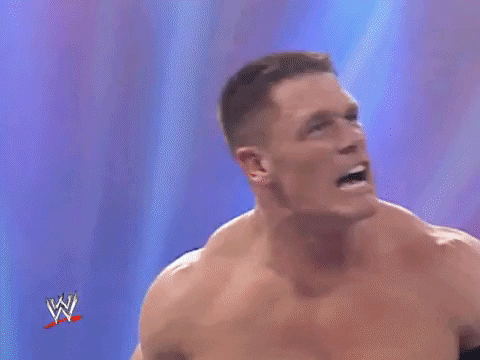 Excited John Cena GIF by WWE
Giphy
"There is a video going around of this Ukrainian refugee woman who told her son that they were going to see Jon Cena in order to get him to escape with her. Jon Cena heard the story and flew over there to see them so he could meet her son."
idk0897
Smells
"I bought a mess ton of milkweed and wildflowers and got rid of 20% of my grass lawn to make a meadow. Bees are thriving in my lawn. I also successfully seed bombed quite a few places in my area from last year's fall that are BLOOMING this year."
SadlyCantGoToEdc
"Good on you! I keep my yard wild and full of flowers. They are pretty but they are for the bees mostly. Have you smelled the milkweed flowers? They smell so good!"
MartoufCarter
501st Legion
"Chapters of the 501st Legion, people dressing as Star Wars characters, visit children's hospitals all over the world. Connecticut has free admission all Summer for kids at museums, zoos and aquariums."
Bigbird_Elephant
"My neighbor is in the 501st! They do a lot of good."
IvoryRosebud93
Killing the Layers
"Ozone layer has been almost 100% repaired after the CFC bans from years ago."
PulverizedAnus
"Really? Do you mind linking your sauce? I didn't think that was possible so soon, like I know CFC's are the worst for Ozone, but I thought there are still plenty of other ozone depleting gases we're producing - methane, halons, nitrous dioxide, etc."
i_f**kin_luv_it_mate
"I've been wondering about this lately. I remember CFCs being called the worst thing for the environment in the 90s, and that we needed to stop using aerosol cans immediately. But I still see aerosols everywhere."
thespickler
I See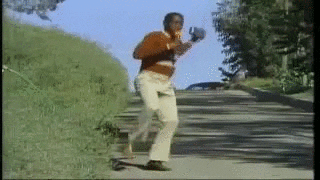 Happy Feeling Good GIF
Giphy
"I know it may be selfish to put here but I'm proud of myself for this. I went from not seeing a purpose in living to living every day with purpose."
DudeManThing1
See there is some good in the world. Let's report more.
Keep reading...
Show less
India Arie sang "It's the little things and the joy they bring" twenty whole years ago (go ahead and take a moment to process that. We OLD, fam!) and the lyrics to that undeniable bop are still just as relevant as ever.
Except maybe the lines about phone calls - nobody calls anyone now. We have voice notes and messaging apps for that, India.
The last time I used my phone as a phone I had to actually search for the icon to make that outgoing call. Grumbled about how it could have been a voice note the whole time.
"This could have been a voice note" is the 2022 version of "this could have been an email" - but aside from that, Arie's lyrics are nothing but truth.
​Reddit user praguru14 asked:
"What simple things make you happy?"
And it's time to talk about the little joys in life because honestly, we'll take the shot of happiness wherever we can find it.
India talked about sweet tea with honey, calls from her siblings, and time with her parents.
Let's see what Reddit thinks about when they focus on the little joys.
A Storm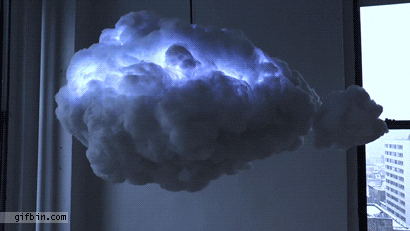 Storm Thunder GIF
Giphy
"A thunderstorm and a window that's cracked open just so"
- Because-Im-ginger
"I love watching thunderstorms. Even after my house was hit by lightning when I was 12. Still fascinated by them."

- tingulz
"Lovely :')"

- gameoverman89
Me, Myself, and I
"Alone time"
- SwedishKiwiGuy
"That was my first thought, too!"
"I love alone time in the forest. Just having a walk by myself. Or a drive while listening to music."

- My-Color-Is-RED
"The joy of alone time is one of the reasons I run in the wee hours."

- Jmen4Ever
So Detailed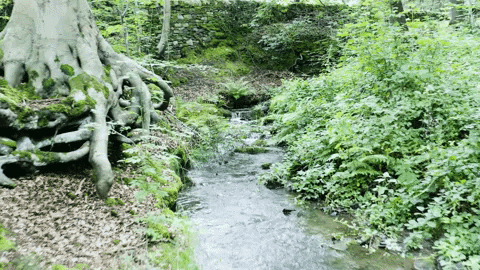 Tree Drone GIF by DeeJayOne
Giphy
"A clear, sunny day where the temperature is about 70 degrees with a slight breeze, and the sky is a deep blue."
"Sitting in a park or a forest clearing, breathing in fresh air, and the green of the trees contrasting the blue of the sky in just the right way."
"A small stream flows behind you as you stare at the sky."
- Benjamin_Wrench
"You just described my afternoon. Right down to the small stream that flows behind my home."

- Frosthinz
Road Trip!
"I live in the east coast."
"When I see a car with plates from somewhere far away like Alaska, Oregon or California I like to imagine the people in that car doing the long road trip to get to the east coast. That they had some adventures, saw some beautiful sights and made some special memories on the road."

- PlanetOfTheAprons
"That's so wonderful."
"My husband and I are both from the Northern Territory (Australia), but we live down south now."
"Every time we see a car with those white and orange Territory license plates that are all numbers - and especially if the car is sporting red dirt they haven't managed to wash off - it always makes us smile and point it out to each other."
"Like seeing a distant relative we haven't seen for ages, and we always have a look to see if it's someone we know."
"It's like seeing a little piece of home."
- FormalMango
"West coaster here, I do the same thing with you guys :)"

- Tor_2ga
"So wholesome!"

- Barnowl79
Special Someone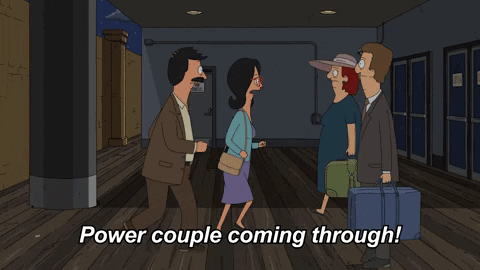 Power Couple GIF by Bob's Burgers
Giphy
"When my husband and I have the whole weekend off together, and we're on the same sleeping pattern (which is really rare for us.)"
"Just spending time together, hanging out. Eating a lazy lunch and watching movies all afternoon."
"Being with him makes me happy."
- FormalMango
"Same with me and my girlfriend. We really enjoy each other's company."

- Danoof64
"That's beautiful."
- Illustrious_Charge88
Book Smell
"Book smell"
- Zalucrat
"Ah, yes. Before I start reading, I bring the book close to my face and do the page flipping thing with my thumb and take a big whiff"

- pineappleprincess_13
"Or the smell of a store full of used books. It's kind of a dusty book smell."

- diet_pepsi_lover
"My school had a store room with a bunch of textbooks, stationary and reams of paper."
"I used to love helping out my teacher or the librarian fetch things from there cause I got to spend a few minutes just breathing in the book smell. It was so calming."

- tintin93yalls
Humans best friend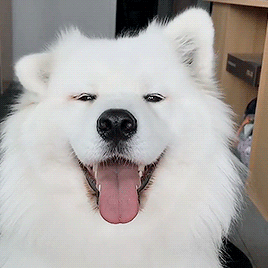 White Dog GIF
Giphy
"My dog"
- arthurdent00
"I love my little (though not actually little because she is the size of a normal dog) dog."

- MZFunkyboi
"After almost every walk, my dog hops up on his blanket, digs around on it for 30-45 seconds until he gets it just the way he likes it, then plops down with a satisfied grin on his face."
"Makes me smile every damn time."

- lbeaty1981
Connection and Clean
"I really like sweeping."
"It makes me feel connected to the rest of humanity....Pretty much everybody who has ever lived has swept at some point."
"Also, immediately clean floors is nice."
- father_jarman
"Thats a neat point of view!"
"I'll have to mull that one over at the end of the day when I'm sweeping up the days metal chips from the floor around my machines."

- TheRuralEngineer
Rain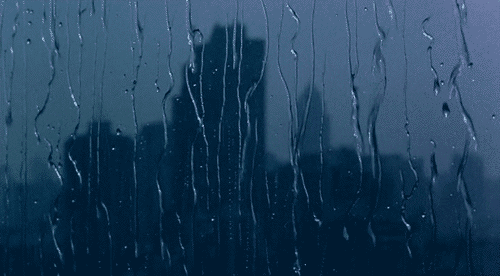 raining GIF
Giphy
"Rain on the roof at night while being tucked up in bed."
- Smurf_x
"Rain itself makes me happy."
"I'm one of the few people who absolutely love rain. Instant morale boost in my everyday life."
"Whether it's droplets, drizzle, torrential, cold or warm, I take every chance to go outside."
"When I'm having a bad day I often think: well, at least it's raining."
- EingestricheneOktave
"I agree about the rain. Not when it's cold though."
"But if it's warm, I like to go outside and stand in it, sometimes. It feels nice."
- teddypa1981
"Bonus points if there's rumbling thunder in the distance."
- LetterkennyGinger
Human Moments
"Everybody who posted before me is getting an upvote because it is so comforting to see all the intimate moments we share as humans even when we are apart."
"Been on a 6 year long mental health journey and sometimes this wholesome stuff shows me the compassion that isn't often advertised"
"Let it ride my doods"
-Remarkable-Dog2418
Your turn.
What little joys do you find yourself leaning in on?
Let's share some happy in the comments.
Want to "know" more?

Sign up for the Knowable newsletter here.

Never miss another big, odd, funny or heartbreaking moment again.
Keep reading...
Show less
Enjoy it now. It all fades.
Now there is wisdom we always ignore.
Life really is wasted on the young.
All kidding aside... life is fleeting.
We have to embrace everything in the best way possible.
Redditor ConesWithNan wanted everyone to celebrate certain aspects of life while it's still possible. So they asked:
"What should we enjoy before it's no longer around?"
I try to appreciate it all. Life is the all. I fall short though.
Live Long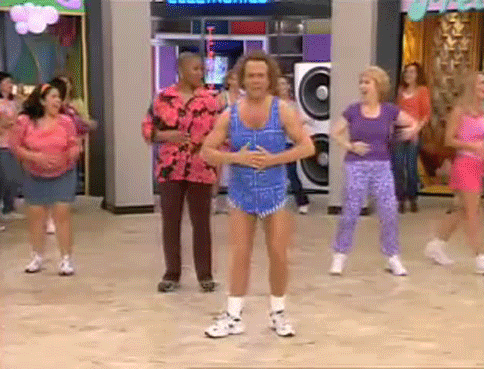 Working Out Richard Simmons GIF
Giphy
"Good health."
macaronsforeveryone
"Enjoy the health of your youth but make an effort to work out. With weights. Use household items if you don't have access to a gym. Strength training is crucial as we age."
nameisinusetryagain
Smile
"Teeth hygiene is one of those things you hear so often it's easy to block out. Something I heard once and never forgot it though was in the movie 'Peggy Sue Got Married.' She was able to go back in time to do things differently and in one scene she asks her grandfather if he could go back, what he'd do differently. He says, 'I'd have taken better care of my teeth.' It's stuck with me ever since."
TrustAvidity
Gone
"Grandparents and Family History. When they die, it's gone forever."
skaote
"I wish I had had more conversations with my grandpa before he passed. He lived an incredibly full life as an outdoor adventurer, but he was a very quiet man."
"I didn't get around to actually asking to hear his stories until the last few years. I only know a fraction of the incredible life he lived. I miss him all the time. I deeply regret not having more conversations with him. I just hope I live a life he would be proud of."
NadjaStolz28
LOUDER
"Any band or artist while they are still touring/alive."
Imhere4theinsurance
"Absolutely yes! Back in the day Heaven and Hell (Black Sabbath with Dio, basically) made a couple of shows here in my city. I had the time and money to go but decided to spend it elsewhere as 'they will come back.' Dio fell ill from cancer the next year and died not long after. If regret turned to money, I would be able to fund my own space program."
IgorCruzT
I'll be there for you...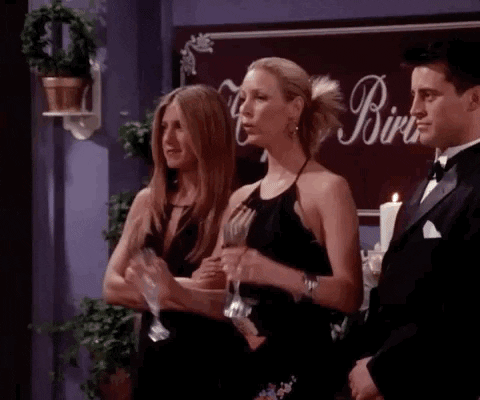 Happy Birthday Reaction GIF by Friends
Giphy
"Your friends, and having time to spend with them."
SnooChocolates2741
"I was gonna say your parents. This is kinda in the same vein."
DoctorCaptainSpacey
This is making me sad yet feeling more life affirmed. Weird.
Essentials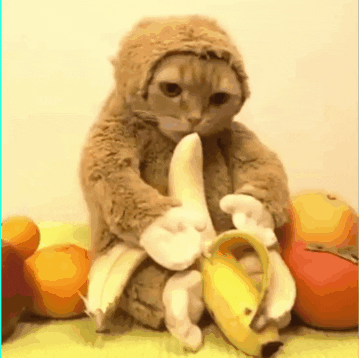 bananas GIF
Giphy
"Bananas."
Jimmy_Hovits
"Issue is, almost all bananas are essentially clones of each other due to how they are grown. That means there's extremely low genetic diversity among them."
fredthefishlord
See You Again
"As much time as possible with your significant other. I lost my wife last year and I have never and will never be the same again. She was only 41 years old. Way to young for me to be mourning the loss of my best friend and soul mate. I love you Stephanie. I can't wait to see you again."
StraightSho
creak and pop...
"Healthy joints. I creak and pop so much now just standing up."
reluctantsub
"After decades of running every day, my joints are still good but when I get up in the morning the ankles sound like I'm tossing pop-its on the way to the kitchen."
"What's more annoying is that I habitually cross my legs when I lay down (don't even notice I do it) and since I have skinny legs the ankle bones will squeeze on the nerves of one leg or the other and start foot or calf cramps. Wakes me up sometimes."
Dangercakes13
Love Hard
"Your significant other. Love them with your whole heart, and appreciate them for loving you back. Don't take them for granted or you'll be left emptier than you've ever been before."
yaboialliance
"Yep. My fiancée left me 2 weeks ago. I've never felt as broken as I do now. Every day is misery and a struggle to get through. I really wish I cherished those last few weeks more than I did and didn't pay so much attention to my job."
Wrastling97
From this Moment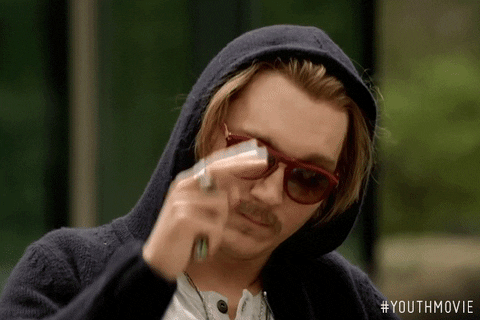 Paul Dano Yes GIF by Searchlight Pictures
Giphy
"Youth, like being a child. Doing things without a care in the world."
KrazzyZombie
Generations
"Our parents. One minute they're youthful, the next they're elderly. Don't take them for granted, give them a call because one day you wont be able to."
Eloquentdyslexic
"I would say always be grateful for your parents that stuck around and/or even made it to their elderly years. I'm 28 and lost my mom in 2017, loved and cherished her till her passing. What I would give to have her back."
CatSk8Scratch
Friends (Not)Forever
"Childhood friends. Seriously, making friends when you're adult is so different and less fun."
PrinzeMaker
"On the flip side, childhood friends really diverge from you sometimes. One goes on to become a vain mini-celebrity, another just decides that you are not good enough for him any more, more than half of them just move away and move on with their lives."
"And God forbid some bad times befall you, many of them just don't want to talk to you because now you're 'tainted' or a 'loser.' This is when you pick up new friends primarily with your new interests or same socio-economic class/bracket, similar needs, wants and concerns. But the few friends that remain despite disparity in income and divergence in social norms are really good friends and you are lucky to have them."
misconfigbackspace
It's not a for-profit venture...
"Government things run as a service rather than as a for-profit venture. Libraries and the like. At least in my country the trend for the past 40 years has been to slowly privatize every aspect of life, which has inevitably lead to profit incentives forcing budget cuts and the bare minimum service to maximize profit and minimize cost, and thereby providing a worse service."
"For instance, people lately have been talking about how the postal system costs more than it makes, as if that's a negative thing. It's funded by our taxes as a service. It's not a for-profit venture. These are the things we pay taxes for, our money is reinvested into infrastructure and services to the benefit of all society. Providing conveniences at a loss to improve society is part of the government's job."
"It seems one of the greatest myths, to me, that the most effective way to run anything is to run it as a corporation."
SendMeNudesThough
Short Term
"It sucks so bad that dogs have such a short life. Our Great Pyrenees is already 2 and it seems like yesterday we just brought her home as a pup, so enjoy your animals as much as possible because before you know it they're old and can't do the things they used to do."
Few_Dance2106
Enjoy It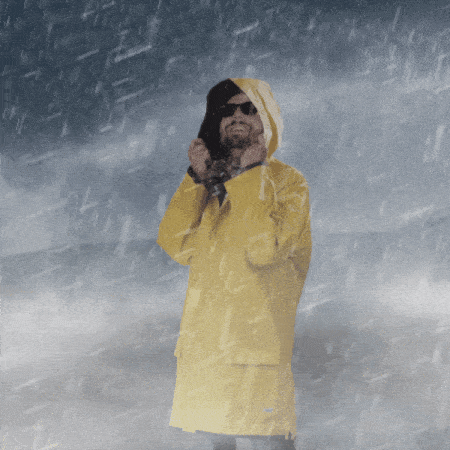 rainy days rain GIF by funk
Giphy
"Life. Weather it's our own life or the lives of loved ones. Just appreciate and enjoy it."
Abebecrawfish
The Gift
"Our youth. Being young is a gift. Kids and young adults these days are so busy trying to be adults. Being an adult kinda sucks. I wish I was a kid again lol."
Shop_Kooky
"Nearly 21 and I'm starting to feel like a kid all over again. I tried to be a 'grown up' wayyyy too quickly, but I've reversed back to having a pink girly room, pretty 'girly' clothes etc. don't get me wrong, I sort my car insurance and pay my bills, but if there's a park near by, I'm going on the swings."
m_otter_12
It's Too Late
"Nature. Forests and wildlife."
Fickle-Ability6279
"The entire planet, really. Public opinion on the need to save the climate, and basically nature in general, is finally shifting, but I am very afraid it will be too little, too late :/"
erwin76
Broken
"Peace. Something catastrophic has been brewing I just feel it."
Sentinowl
"The idealist in me sees the beautiful ways in which we can coexist and rectify the huge problems that we face as one human species. The realist in me sees that these ideals are too much to ask of humans who are inherently much too self-serving, greedy, violent and broken."
sangredeltigre
Most Important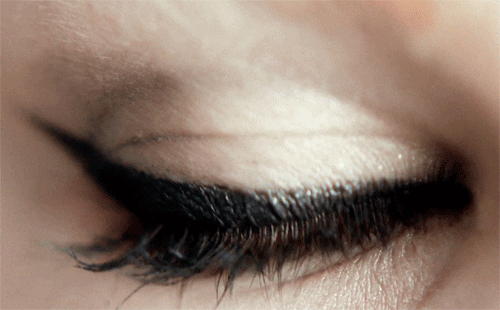 Eyes Blinking GIF
Giphy
"Everything. Because things could be gone in a blink of an eye."
val7491
"Best answer I've seen."
MonadoboiXen
What did we learn? Appreciate life. Appreciate everything. Nothing is forever.
Want to "know" more?
Sign up for the Knowable newsletter here.
Never miss another big, odd, funny or heartbreaking moment again.
Keep reading...
Show less
Time really does fly by.
I never believed that until recently.
I wish I had relished in my childhood more.
I miss certain toys and watching specific movies for the first time.

I miss the feeling of hope.
If only we could start again...
Redditor SadTonight7117 wanted to get nostalgic.
They asked:
"What is something you miss from your childhood?"
I miss discovering Madonna. And I miss the days before social media. It all seemed simpler.
Adulting : Would NOT Recommend...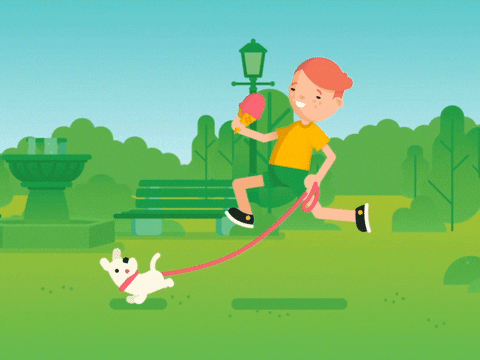 GIF by Brikk
Giphy
"The whole summer with nothing to do but just enjoy yourself. I can't believe I ever wanted to be an adult."
sexysexyonion
"I have a really clear memory of myself, aged about 10, flopping down on my parents' bed in the sunshine after school on the last day before summer holidays, and announcing to my mum, 'I am so completely happy.'"
thesoulstillsings
"adult circle"
"Innocence and ignorance."
NitrousElk
"This! I remember as I kid I wanted to know everything that was going on around me (family secrets, gossip, etc.). Now that I'm allowed in the 'adult circle' I have to actively take myself out of these conversations because it's too much drama and too stressful."
afterthestars
Invincible!
"My health."
Phantomtastic
"Right? When we're young we think we are invincible and when we look at old people we think that will never be us. Yes it will, and sooner than we expect."
sexysexyonion
"Yes! The energy, the strength! Eat crap food and still run for miles!"
el-em-en-o
Easy Days
"Life without responsibilities."
Illustrious_Solid_81
"Me, too. Just going somewhere without a phone, wallet or keys. Be home for dinner is all you have to do. For the rest of the day you can build a damn in some river, play catch, throw rocks at anything, run through a corn field or rip out some plant, try to eat it and plan to remember that corn needs to be cooked. We stole broom sticks, painted them in bright colora and fought until the kids in town joined to play Star Wars. I remember my fingers hurting from those little mishaps."
KarrelM
Entertainment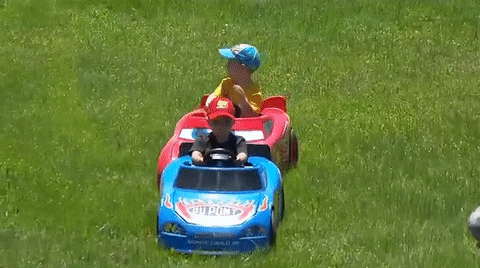 geico 500 talladega GIF by NASCAR
Giphy
"The simplest play just with a few cars in my bag I'd be entertained for hours."
rubber_duvky
Summer days, had me a blast. And those bags of cars... fun for hours.
Home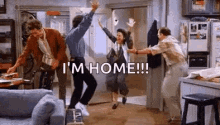 Im Home GIF
Giphy
"The house I grew up in, and my grandparents."'
InbhirNis
Bliss
"Happiness."
Icy_Fox7328
"Ignorance is bliss. When I was a kid I didn't understand what people meant by it and I want to know. Now that I know, I don't want to know. Ah, I miss my happy childhood memories."
afterthestars
"And Dinosaur chicken nuggets but mostly Happiness."
Asian_Invasion767
Let's have fun...
"Playing outside. Catching snakes and frogs. climbing trees. Playing pretend. I'll never feel as much bliss as I did when I was 9 years old and my grandmother's huge wooded backyard with a pond was my entire world. What I would give to be there again. And my back didn't hurt."
CherryCola1999
The Rider
"Knight Rider."
Mindbender444
"It's on Netflix if you have it. It's kinda cool to see the first episodes and how Michael Knight came to be. I don't think I ever knew about the double-cross and transformation! I'll leave it at that to not provide too many spoilers in case you haven't seen the first episode."
eLishus
Counting the minutes...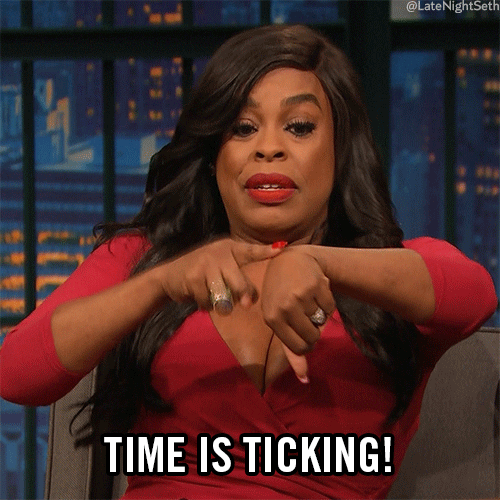 Seth Meyers Time GIF by Late Night with Seth Meyers
Giphy
"Time."
HyperKiwi
"And then one day you find ten years have got behind you. No one told you when to run, you missed the starting gun."
RichardCity
Time is fleeting. Remember that. Appreciate it now.
Want to "know" more?
Sign up for the Knowable newsletter here.

Never miss another big, odd, funny or heartbreaking moment again.
Keep reading...
Show less