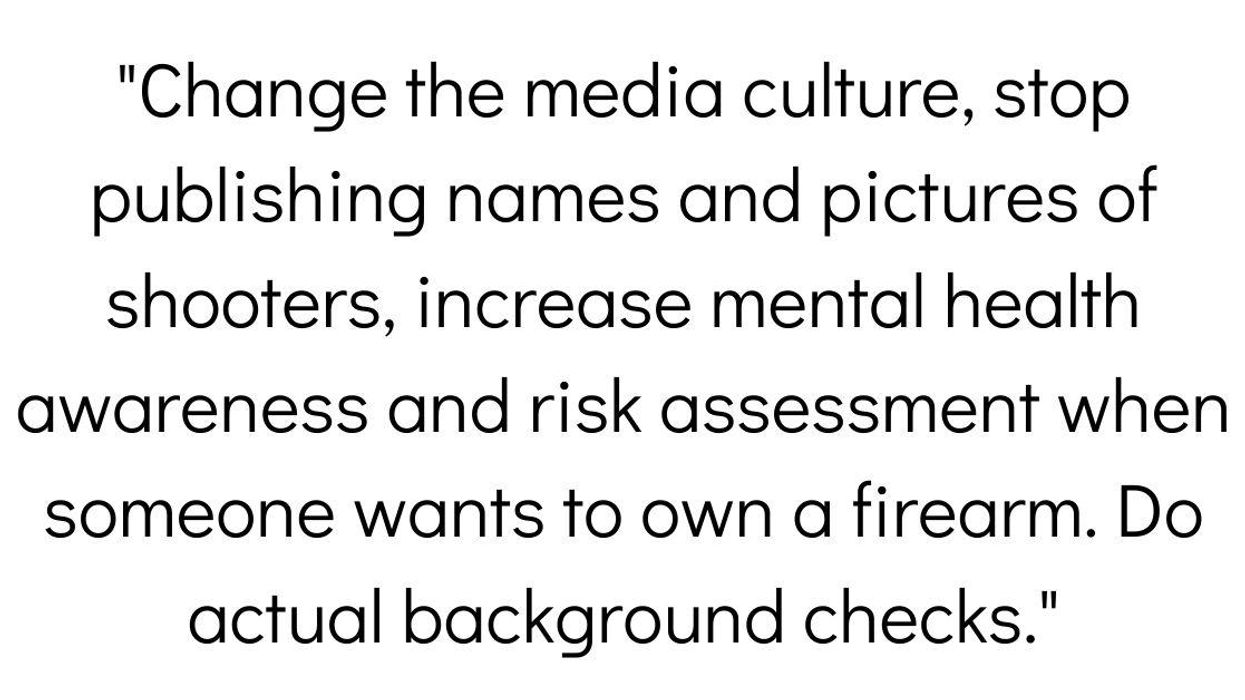 America is in a terrible situation.
We are addicted to guns and nobody seems to care.
And nothing seems to get done.
Redditor Specktakles88 wanted to take a serious moment to ask:
"What, in your opinion, is a realistic solution to gun violence in the United States?"

I don't know what more there is to say on this topic. But let's try...
American society failing...
"A school shooting is the ugly culmination of multiple facets of established American society failing. A single 'solution' would mean a complete overhaul of countless modern systems."
Lupia_
"Indeed, the whole idea that there's no, one solution, is what people who don't really want this to be sorted out rely upon."
"Every time this sort of thing happens and people talk about solutions they demand you give them A solution, pretending to care and be engaged. Then they can easily point out the one you've suggested won't fix the problem, make out that you're eating everyone's time and are stupid, and nothing changes."
Aloonatron
Swiss Cheese
"There's a model used in risk analysis called the swiss cheese model - in short, every tactic that you throw at a problem will be like a slice of swiss cheese. Each hole in the slice of cheese is an opportunity for the problem to still slip through. Some slices will have more holes in than others, but if you have enough slices stacked, you won't have any holes."
"So it's not just one solution that's needed - it's lots of solutions, all working together. Some may be less directly effective (such as restricting lobbying), some may be more directly effective (such as making background checks 100% required in all cases)."
Blythyvxr
Too Much Effort
"Well for starters, make sure your local police force isn't made up of a gang of cowards."
CannaPanda69
"How dare you expect police to waste their time stopping mass murder?!?! They have speeding tickets to write and drug kingpins to arrest for having a dimebag in their car!!!"
TheMadTitan2016
"Don't forget about stopping parents from going in to save the kids."
therealbeeblevrox
Complex Issues
"I get that this is the internet, and hence 5000 people have expressed a mostly non-expert opinion, but there are actual public health experts in gun violence, mental health, and injury prevention science that politicians should take policy direction from. Wicked problems require complex, systemic, and science-based solutions."
jamafam
Culture Shifts
"Everyone is arguing that it's a mental health issue, but there are people with mental health issues and crap healthcare all over the world and this STILL doesn't happen. I think the states needs a huge culture shift."
LuigiLoly
"And the vast majority of people who have mental health issues in the US are... not violent. I agree it's mainly a cultural problem. The government can't fix radicalization or the glorification of violence. Better gun laws can help too, but it's a cultural issue."
The_GREAT_Gremlin
Well those all sound good. And not at all new. Gimme more...
No Safety
"People realizing two very important facts that have become painfully clear in the last 4 years:"
"The Government does not care about you. They will not protect you or your children."
"Law Enforcement does not care about you. They will not protect you or your children."
"No one is coming to save you. Act accordingly."
SaltyPilgrim
From Afar...
"In NZ we have a massive mental health problem, yet mass shootings are extremely rare. We also have good gun control laws, with most people with guns using them for farming, hunting, animal population control or hobby shooting."
"Looking at the US from afar, there seems to be a very paranoid culture centred around a need to protect oneself at all times, and personally I think that's a core issue. Why are people so scared? Addressing that issue would probably have a substantial effect."
grizznuggets
Media Issues
"Change the media culture, stop publishing names and pictures of shooters, increase mental health awareness and risk assessment when someone wants to own a firearm. Do actual background checks."
ThePantsMcFist
"There has been a major shift in reporting on mass shootings (at least on the local level) where the name of the shooter is reported in the immediate following of the event, and then not mentioned again. Everything afterwards is focused on the names of the victims and community reaction to the shootings. Both local stations I have worked for have implemented this method of reporting."
Hybrid_Johnny
Broken
"As someone on the outside looking in. I feel you have a broken nation and I have no idea how you can fix it. I don't know how well received this will be and I maybe wrong, but I feel like the corrupt elite in your nation are playing with our patriotic values for their own greed under the guise of national security. I mean. A few thousand Americans die in one day and you spend trillions of dollars and 2 decades to bomb impoverished nations, destabilise regions and directly and indirectly kill thousands across the 3rd world in the name of national security and the war on terror."
"Yet tens of thousands of Americans die each year to gun violence and nothing can be done. Is this not a national security issue. How much talent are you losing every year that could benefit both your country and the world if you would just give them a chance to live."
bushmanbob_82
Something to Cling to...
"We also need to give our children hope. They currently do not see a life ahead of them that is equal to or better than the one their parents lead. They see nothing but pain, strife and hopelessness. We need to show that we can give them a world that is as clean when they are adults as it is now. We need to show there will be a career waiting for them, that they will be able to afford housing and be a member of a healthy society. Hope is one critical part of the solution."
GamemasterJeff
We're in some troubled waters friends. We can fix this. We just have to want to.
Want to "know" more?
Sign up for the Knowable newsletter here.
Never miss another big, odd, funny or heartbreaking moment again.
Keep reading...
Show less
The nation remains polarized over calls for stricter gun legislation in the wake of yet another shooting, this time at an elementary school in Uvalde, Texas.

The 18-year-old gunman fatally shot 19 students and two teachers in what turned out to be the third deadliest shooting in the United States.

And while those in the community closest to the families who've suffered tragic losses are still in mourning, others have castigated the officers who waited for 78-minutes on-site before breaching the classroom to de-escalate the situation.
Curious to hear from other law enforcers, Reddit stupsssss15 asked:

"To police officers, how are you feeling seeing how the situation was handled in Texas?"
A Desired Place For Them
"My city had a mass shooting where 10 people died 3 years ago, it took six responding officers 32 seconds to kill the active shooter."
"My coworker is a relative of one of the officers who responded that night. She told us that he thinks these cops 'deserve to burn in Hell for abandoning those children.'"
– TheOldOak
It's What We Do
"Not a cop but did do fire for a bit."
"I'm not a brave person at all, and I'm not going to pretend to be some hairy a**ed hero. But what we do is a service."
"We're here for them."
"When it's time to go then it's time to go."
"No sh*t you're scared. So is everyone else going interior. That doesn't mean you don't do it. Because as scared as you are, the person trapped inside is f'king terrified, and has none of the protection that you do."
"I honestly consider their response not just to be incompetence, since that assumes good intent and just being a f'k up. In my eyes this was dereliction of duty. Especially if the bit about cops going in to save their own kids and leaving the rest is true. Or the part about Border Patrol going inside in defiance of orders."
"I don't think it's unfair at all to say people should be going to prison over this."
– Guilty_Assignment_25

Cowards
"Military Police here: I am angry beyond words at the tragedy that has taken place. MP training is direct to threat and even without hearing gunshots we are required to breach the building and begin securing it so if people are shot inside we can create a clear corridor for casualties to be collected and treated."
"These cowardly pieces of sh*t should turn in their badges and be held accountable for their inaction."
– theknights-whosay-Ni

"It's Our Job"
"I literally never comment on anything but felt like I should here. I've only been on the job for a year and change in the largest department in America and while we're definitely not perfect I've been to a few shootings personally and even with shots ringing out within visual range I've never seen any one of my coworkers run away or just wait for ESU cause they 'could get shot' and I know I've never run away."
"While I can understand being afraid I can't understand not doing your job we're first responders and as such it's our job to go in there and get it done backup be damned. I hate Monday night quarterbacking but I've risked my life on this job for wayyyyy less so when other officers wait idle while kids get gunned down it makes me mad."
– Different_Handle1254

Demand For An Overhaul

"I work for a Sheriff's Department and have gone in to a few active shooter situations, if it's true that officers were standing outside, there needs to be some jobs on the chopping block. Also, it's obvious what departments do active shooter training and which ones don't. Sounds like that whole department needs an overhaul."
– AtwaterKent

Suggested Charges
"Retired LEO: the words 'disbelief' and 'disgusted' hardly scratch the surface. Charge all of them with negligent homicide/involuntary manslaughter."
"To add to the points the others are making: imagine the effect on the children's parents. They already have the horror of their child being killed - knowing that their last moments were filled with terror and pain - but that's now compounded by the thought that their child could have been saved, if it were not for the cowardice of the people they trusted to protect them. These poor souls are now broken."
– anon

"Something Has To Change"
"Was on one of the parents FB pages- whose children survived- and he has massive survivor's guilt. Says he regrets standing outside, also said 'I was always one of those people that said if it happened at my kids' school I'd go in… and I didn't.'"
"Friends and neighbours kids died. He's posted clips of him driving near the school at all hours of the night. I know he's not alone, and I'm not sure they'll ever get over it. Something has to change."
– DucDeBellune

An Awful Thought
"God awful thought - some parents will ask 'was it quick,' with a shake of the head indicating that perhaps their child could have been saved with an actual police response."
"It's hard to see how a community can pull through that without a lot of accountability for inaction being shown."
– TheMania
Like Accomplices
"What's really an extra level of sick on top of it all is that they went in there and got their own kids and they left the other kids. And then they stopped the parents from going to save their own kids. That makes no sense at all. It's almost as if they were on the same side as the killer. It's almost as if they're accomplices."
– Mypantsohno

Objectionable SCOTUS Ruling
"Ashamed of this agency and their so-called chief. If the shooter is isolated, you wait because time is on your side to negotiate. If they are actively shooting people, action must be taken. Just because the SCOTUS says there's no duty to intervene, I think most LE agencies' policy and (obviously) public opinion beg to differ."
– AffectionateWalk6101

Over In The UK
"In Britain, there was an attacker with a machete on London Bridge and our unarmed police officers ran towards him with only pepper spray and batons, literally 'hitty sticks'. In fact, one was an off duty transport police officer with no gear at all."
"I can't fathom the slowness of the response in Texas."
– lunarpx

Blood On Their Hands
"A doctor, Dr Cheng, literally tackled a gunman in a church recently sacrificing himself for everyone in that church when he died taking him down. I hope these cops look at his story and acknowledge their cowardness every day. The lives of those children are on their hands and it would've been better to have let the parents go in and do their job for them."
– IroningSandwiches

"No Excuse For Police Leadership In Uvalde"
"Federal law enforcement here."
"I took a 1-day active shooter training last year. The the theme they kept hammering into us was 'Stop the killing, so you can stop the dying.' Meaning, you need to find the shooter as fast as possible to kill or incapacitate him. Nothing else matters before then. They had role players with like fake blood/injury kits on screaming for help and we just stepped around/over them in our way towards the sound of gun fire. Once the shooter is dead, then you sprint back and start evacuating and treating people. Also, you go in alone or grab a couple other responders on your way in. You don't methodically clear rooms, you don't "secure" stuff, and you certainly don't try to do crowd control."
"I see a lot of people on reddit say 'standard police procedure is (fill in the blank)' and they are usually wrong. However, almost everyone is exactly right on what I've seen about active shooter training. And it's been that way since f'king columbine! There is no excuse for police leadership in Uvalde to not know this."
"Typically I try to not judge people in these scenarios because there so many different factors and challenges that affect your decision making. However in this case (and in Parkland), f''k these guys. They should be fired and never work in law enforcement again. A lot of people, some police included, sometimes think that valor is like an everyday thing. It's definitely not (that's why we hand out medals for it) but to see officers just stand outside that classroom as children were shot and bleeding to death is awful and unforgivable."
– fedman1776
Questioning Law Enforcement Funding
"My dad taught active shooter classes for years before he was retired and I helped out with the exact training scenarios you are talking about. In one, I even roleplayed the shooter when I was about 14 years old. We had kids crying out for help in the hallways as I was shooting blanks down the hallway of my high school."
"It was an insane experience to go through, but we knew what we were doing could potentially save lives if the unthinkable were to happen."
"Looking at this response by police who in theory had this training just a few months ago, I'm not so sure. It's one thing to play out a scenario and say all the right answers in the training and another thing entirely to put your life on the line to save children."
"The argument that the Blue Lives Matter folks have had the whole time in regards to defending the police is that the cops are heros who need resources to save us in the face of tragedy. When I see a video of nearly 20 cops standing outside a slaughter house detaining screaming parents armed with rifles, what exactly is it that we are paying for? This incident has me rethinking a lot of things in regards to how we as a country should be viewing and funding our law enforcement."
–nrain91
Mental Health As An Arguement
"The 40% part is what puts me over the top on this. If one side wants to argue it's all mental health and not a gun issue, then in this situation, half that budget should now be allocated to making mental health available and affordable for the county. Let's see them put their money where their mouth is."
– moriarty70
In addition to the condemnation of the police officers who failed to effectively take action, politicians–particularly Republicans–remain denounced for enabling mass shootings to continue in the U.S.
When will it ever be enough?

Want to "know" more?
Sign up for the Knowable newsletter here.

Never miss another big, odd, funny or heartbreaking moment again.
Keep reading...
Show less
It can feel like the world is out to get you, especially when people die in such easily avoidable ways.
This isn't to make light of tragic accidents, or people suffering from long term illnesses, but when you look at the staggering amount of gun deaths in the country, or the number of people still losing loved ones to lung cancer after years of smoking, it becomes apparent maybe some people don't want to avoid it at all.
When it seemingly would be so easy to step to the side.

Reddit user, Viapiane, wanted to know what common pitfalls you can avoid when they asked:
"What is a common death that could easily be avoided?"
Classes and preparation are important for a reason, to make sure you know what to do when a dangerous situation arises.
Last thing you want is to be out at sea and not know what to do if the boat capsizes.
Take a class.
And stay away from that raccoon.

Swim Classes As Soon As Possible
"Drowning. Practice water safety and teach your kids. It's so sad to hear of a child that drowned from falling in a pool when supervision and education could have prevented that."
Imrealbutter
Take A Class And Go To A Range Before Even Thinking About Buying One
"Gun accidents. There are rules around guns for reasons."
TheBitwolf
"Yup. I grew up in a SUPER hillbilly home. Dad was an avid gun collector. He never even had to lock them up because the rules were NON NEGOTIABLE. For as long as I can literally remember, we knew the rules. And you did NOT f-ck around. The consequences were very real and we knew it. That's just the way it was. Period."
JustGenericName
"No matter how they're phrased, it always comes down to the four universal rules of firearms. If someone is disobeying even ONE of these rules, they're not safe to be around when handling guns."
"Treat every gun as if it is loaded. Always. It doesn't matter if you "know" you just saw them empty the chamber and remove the magazine. It doesn't matter if the slide/chamber is locked open. Always. Loaded. Trust but verify."
"Never point the barrel of a gun at something or someone you are not willing to destroy/harm/kill. Is it ok to point a gun at someone if the gun isn't loaded? See Rule 1."
"Keep your booger hook off the bang switch. The finger does not touch the trigger until such time as the target has been acquired and you are immediately ready to apply deadly force."
"Know your target and what is behind it. This goes back to Rule 2. Bullets do not always stop on/in whatever you are actually firing the gun at. Overpenetration is a thing. Missing is a thing. You are responsible for whatever that round hits after it leaves your gun."
jmrichmond81
Seriously. Don't Go Near The Raccoon.
"Death from wild animals. Most people are going up to animals and provoking them. What are they expecting to happen?"
FoxKid720
"People are trained to think cute fluffy animal is adorable because wild domestic animals like cats and dogs are deceptively friendly, as they've learned being nice to the humans can mean pets and food handed to them. Wild animals not so much. They're also self trained to think that dogs growling and upset till they run away means the bear will do the same. No, it's just going to take your face off."
Sasparillafizz
You would think being in control of a 2,000 pound metal object would make people a little more careful.
And you would be surprised how often you are wrong.

Let The Gas Go
"The carbon monoxide deaths in Texas last year come to mind as especially tragic because a lot of people just didn't know how to avoid them, like by not turning on the car in a closed garage"
jq12ton
"One cause of CO poisoning that's much less well known is starting a car when it's exhaust and up to their tires are buried in snow. The exhaust collects under the car, having no where to go thanks to the snow, then re-enters the car through the wheel wells and other areas, filling it with CO and killing anyone who's inside trying to stay warm."
"Happens to dozens of people every year when a sufficiently large snowstorm hits an area."
jackp0t789
Eyes Up. Don't Drink. Buckle Up.
"Vehicle accident fatalities. So many are due to DUI, texting, drowsiness, carelessness. If people just took driving more seriously and realized it was a privilege rather than a right and that their road rage/road policing/rushing can result in killing someone, maybe people would slow down and take more care."
"I live in a pretty bad area for driving. People can't stay in their lanes when the road curves, they merge over without checking blindspots, they merge over going 20mph less than the posted speed limit when you're right on top of them, etc etc. It is one of my biggest fears that my SO will die in some utterly stupid and fully preventable auto accident because some jackass was being a careless, and therefore enormously dangerous, driver."
ohmynymph
Whatever the cause of death may be, there could have been long term warning signs, things to look out for, before it happens.
Talk to someone to get your anger issues under control, go for a walk and for the sake of the world, get your COVID vaccine.
Don't Let Things Escalate
"In conflict that is looking to turn violent?"
"Walk away. Swallow the ego and walk away."
"There's a number of people who would still be alive if they followed this."
thatswhatshesaidxx
"I think this also applies to a lot of conflicts with strangers generally. It's really senseless to argue with a stranger and especially to let that escalate into a fight. I mean what is a good outcome there? You take a risk of getting at least punched, sued, injured or killed just to win and not see that person ever again if you're lucky?"
"That wouldn't even be worth a bruise for me. It's not 'manly' or strong to carry out those conflicts. Strong real men choose their conflicts wisely and don't resort to violence but solve their problems with words where necessary. You either talk things out with people you are close too or you walk away."
quackiemcduck
Taboo To Talk About, But Nonetheless Important
"Unfortunately, it's incredibly hard to stop once your drinking crosses that invisible line. Alcohol eventually changes your body chemistry, creating a dependance on it."
Complete_Business_31
Get It Checked When You Can
"Colon cancer. Super curable when caught early. Death sentence when caught late."
Scrappy_Larue
"A colonoscopy is terrible, but the relief when doc says, I found 3 precancerous polyps and removed them, it's a giant relief."
CommercialExotic2038
2020. 2021. 2022?
"Covid. Get vaccinated."
sneeeki
"And now, also get boosted. Unless you have other major health issues, that pretty much guarantees you won't die from Covid."
AgoraiosBum
Starting Crap
"Starting crap in bars, you'd be surprised how quickly a bar fight can escalate to someone getting their head cracked open or paralyzed. All you have to do is just not take it personally move on with your business and don't engage in petty squabbles."
Urbanfalcon756
"Worked in the ER, one of the trauma cases of the week was a 25 year old who was in a drunk bar fight and got decked. He sustained a fall from standing and he died."
salty-MA-student
bad road planing...
"Car accidents. All can be easily avoided if some idiots juts follow the transit rules. The only reason we have many people dying in accidents is just because of us (people). I know there are excluded cases where the problem was the infrastructure or a bad road planing, but most of the times is a human error."
STJ41
Get a Vaccine
"I'm not sure if it's common, but cervical cancer caused by HPV. There's a vaccine for strains of HPV that cause cancer that's done wonders at reducing it. And regular Pap smears are great at detecting it and any cell abnormalities. Prevention and early detection is key. Everyone should get their HPV vaccines."
whorgans

Fallen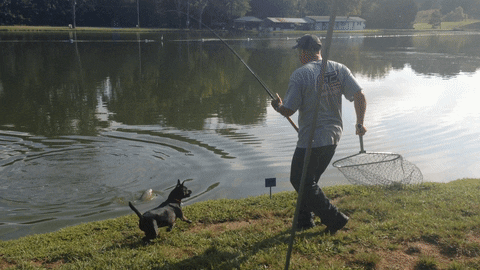 Dog Oops GIF by AFV Pets
Giphy
"All those people falling just for sake of a selfie."
Arrowhead1600
"We went to the Grand Canyon a couple of months ago (our first visit), and there were so many people climbing over the guardrails and walking out to sit on the edge of the precipice to take photos. People die doing that every year."
BSB8728
"dive shallow"
"Drowning in lakes. Many times when people drown its because they dove into the water and once they got past the warm water on the top, they hit the much colder water under the thermocline and their muscles seized up. Teaching people to 'dive shallow' or go into the water slowly isn't a big change, but would save a lot of lives."
PinocchioWasFramed
Don't Start
"Diseases caused by smoking."
Ditlev1323
"My grandfather dropped dead of a heart attack 12 years after he quit smoking, and smoking was still listed as a contributory factor. I guess after 40 years of John Wayne levels of cigarettes consumption the damage was done. It's best never to start."
Johhnymaddog316
Buckle Up
"Children dying in vehicle accidents as a result of them not being in the proper safety seat, the seat not being properly installed, or them.not being properly buckled in or a combination of all of them. So easily avoided if parents and care givers just put the seat in correctly, made sure it was the correct seat for their child's size, and always make sure their child stays buckled."
Lemurtoes666
Body isn't ready yet...
"I heard this from a death janitor. Heart attacks on the toilet first thing in the morning. If you wake up and need to poop, do a couple laps around your place first, maybe put the kettle on. Never go straight from bed to the toilet. He said it had something to do with going right from a sleeping state to sitting and bearing down. Body isn't ready yet. He's not a doctor but he sees the dead people so I believe it."
ivytiger99
Tragedy
"Fentanyl overdoses. They're the leading cause of death for people 18-45 years old in the US, more than all other drug overdoses combined. Tons of those deaths could have been easily avoided by testing drugs before doing them."
Bruhtonium_2
The world is a dangerous place, so make sure you're keeping an eye out for yourself and those around you.
That cute raccoon is coming for your face.
Keep reading...
Show less
With the news being what it's been lately (and by "lately" we mean for the past several years) the conversation about gun sales and control comes up a lot. We tackle a lot of different angles from a hypothetical perspective - but it's rare that we talk to people who actually sell guns.
Now we are.
Keep reading...
Show less
An attempted robbery didn't go the way the robber intended. When the perpetrator tried to take his victim's bag, he found more trouble than he expected.
Jerad Kluting was walking home from running errands when he saw a man approach him.
The attempted robbery was very quick.
Man dodges bullets during robbery attempt www.youtube.com
Kluting told Buzzfeed News,
"It's like a premonition when you feel a threat."

The would-be robber covered his mouth with a bandana and pulled a gun from his waistband. He then demanded Kluting's Louis Vuitton bag.
It was obvious the thief wasn't messing around, but something clicked inside Kluting.
"You're not getting my Louis Vuitton,"
He told the robber.
"I worked very hard for this and this bag I've had forever and it means a lot to me."

Kluting had coveted the bag long before he owned it. He spent time saving up over $1700 to purchase the designer accessory.

Can you really blame him?
i mean...same https://t.co/APmAYPYBvf

— Melissa Donnelly (@Melissa Donnelly) 1558552473.0
@BuzzFeed Can you really blame him?

— Chrissy B. (@Chrissy B.) 1526942105.0
My Spirit Animal!! #buzzfeed https://t.co/KKMFVw08yZ

— saltysavagebitch (@saltysavagebitch) 1558555685.0
This didn't impress the perpetrator. He fired two shots next to Kluting and demanded the bag again.
"That's when I turned and ran north. He pursued me that time and he fired two more shots. On the fourth one his gun jammed and he had to reload it."

Kluting was scared a shot would hit him. However, when he turned to look back, he saw the robber running away from the scene.
After, he was able to report the incident to the police who quickly found and arrested a suspect. The 21-year-old who was arrested had a stolen handgun on his person.
In the aftermath, Kluting has said this wasn't really about the bag.
"Yes, I do love Louis Vuitton, but I wasn't going to be intimidated by this bully."

"That bag has even more meaning to me now, but it was about not backing down. It was the difference between right and wrong. In that moment, I made a split-second decision."

After his story started getting national attention, Kluting said he's been called a hero.
@jeffgiesea His accent...the way he says it. It's amazing. I feel the same way about my LV.

— Jay Collinwood (@Jay Collinwood) 1558531281.0
What a mood https://t.co/HznLFf2Mg4

— Ohlivia (@Ohlivia) 1558557874.0
I love this guy's energy. https://t.co/ZzBXJBHe4J

— alistarlien (@alistarlien) 1558506348.0
#wednesdaymotivation https://t.co/BSCd8BdZXV via @tanya_chen

— ɛγ Songg™ (@ɛγ Songg™) 1558514054.0
However, he doesn't consider himself one.
He said:
"Gun violence is a national issue,"
"The kids and parents of Santa Fe and Parkland are heroes."
His story happened just days before the shooting at a high school in Santa Fe, Texas. Ten people died in the incident.
Kluting feels lucky, as he believes the first two shots were merely warning shots, but the next ones were meant to kill.
While he has no regrets about how he handled the situation, he does admit that he would probably give it up should he be attacked in the future. It's the safer option.
Keep reading...
Show less