It's a wonderful feeling when you think you've met "the one."
Someone who is so perfect in absolutely every way that you can't help but think that they must be too good to be true.
Only to make the unpleasant discovery that they are, indeed, too good to be true.
As they neglected to tell you one important piece of information: they're seeing something else.
A discovery that is naturally met with rage, sadness, and confusion.
As well as the occasional unexpected, unusual development down the line.
Redditor Any_Floor_4178 was curious to hear how men who discovered they'd spend the night with another man's significant other (willingly or unknowingly) reacted to the news, leading them to ask:
"Guys that sleep with other guy's girlfriends, do you feel bad afterwards? Why or why not?"
Lose A Significant Other, Make A Friend!
"Hooked up with a girl at a party once."
"We hit it off and arranged to go on an actual date the next week."
"About an hour later someone told me her BF had just showed up."
"I gave the dude a beer, explained that I had no idea she wasn't single and that I'm sorry."
"He gave me a massive hug and thanked me for being upfront."
"We both told her to f*ck off and spent the rest of the night drinking and singing karaoke together."
"Top bloke."
"I didn't feel bad; I was lied to, he was betrayed, she was a *unt, nothing more to it really."- 5Volt
Pulled The Plug
"I did it twice not knowing they had bfs."
"Yes, I felt bad afterwards and I totally cut contact when I found out."- born_again_tim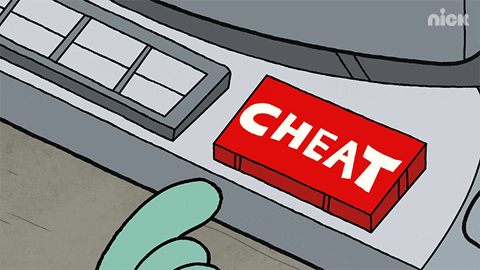 Cartoons Button GIF by Nickelodeon
Giphy
Buh-Bye!

"When I was in college a married woman tried to hide her marriage… to a deployed Marine."
"As soon as I found out, I bounced."
"I never condone cheating."- ItsbeenBroughton
Two People Were Duped
"I actually have a story about this."
"So I hooked up with a girl who had a long term boyfriend at the time."
"I didn't know and we had few encounters over a two month period."
"One day I was curious and decided to look at her socials and that's when I found out about him."
"I never bothered to look because I was being ignorant and it was first time being in a fwb situation so I was excited and wanted to keep it secret."
"As I scrolled down her socials all I saw were pics of them on expensive dates and trips and I just felt so bad for the guy."
"I felt like I had become the thing I hated the most."
"So that same night I decided to DM him about the situation and send him the texts between me and her to show him proof."
"He then called me and sounded really hurt holding back tears and all I could do was just say sorry over and over."
"But he thanked me and told me he would be leaving her."
"I then blocked her number and thought it was over with but later on that week the girl showed up at my place of work and damaged my car."
"Although I was angry at the moment I chose not to press charges as advised by the police (not USA) because the damage was minimal."
"But yea that's my story."
"On a positive note he found a new girl who looks way better and they equally appreciate each other outwardly on their socials so yes it was a happy ending."- rankyy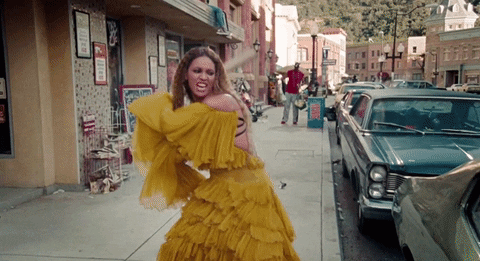 Beyonce Lemonade GIF
Giphy
Even The Idea Is Hard Enough
"I lost a mate this way."
"We were really close friends and he was going through a rough time with his then girlfriend."
"She decided to get back at him by writing some bullsh*t in her journal about her and I hooking up and then conveniently left it out so he would see it."
"It was 100% untrue."
"Friend confronted me on it and I told him it was untrue but he didn't believe me."
"We stopped talking after that."

"He eventually reached out to me about 6 months later after she admitted to him that she had made it all up."
"The damage was done and we never were the same again."- tizod
This Opens Many Questions...

"I had a brief friends with benefits arrangement with a girl who had a boyfriend."
"I didn't know the guy, and I was young and impetuous at the time."
"After time went on, I started to feel bad about it."
"It all came to a head when she told me she wanted to leave him to be with me and I said no."
"She asked why not."
"I said I couldn't trust her as a girlfriend."
"She asked why."
"I said, you've literally spent the last 2 months cheating on your boyfriend."
"With me."
"Why else do you think?"- Idontdanceforfun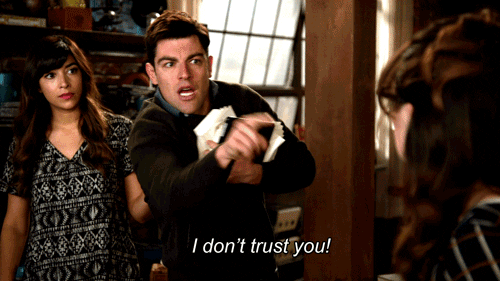 Fox Accuse GIF by New Girl
Giphy
An Agreement Or Just Her Policy?

"I hooked up with a lady at my gym, she didn't say sh*t about being married, she came to my place the two times we hooked up."
"I saw her again at the gym with a dude, when he went off to go do something I went over and said hi, she said don't talk to her here with her husband around, she will call me later."
"She called me later and told me her husband worked out of town a ton, when in town she was with him, when he's out she's free to do as she pleases."
"We did not meet up again."- SomeRandomUser00
Thankfully, They Grew Up...
"I did it knowingly during High School."
"I was dating and she was too, but we both had issues in our relationships and we didn't know how to figure them out."
"Clinging to our toxic relationships we found solace in each other and enjoyed spending time together."
"We ended up fooling around and after we had sex, we both stopped."
"We stayed friends for a while and both continued dating, but eventually both of us were single."
"I regret it, he doesn't know about it, I told my gf and she accepted my apology, even though we did break up about a year later."
"I'm not proud of myself and I still hate myself for it."- Slippy_666
Nipped In The Bud...
"A buddy's wife tried to get with me once."
"I told her she had 90 seconds to call her husband (my best friend from High school), put the call on speaker, and explain to the two of us why she was a complete POS…or I'd call him myself."
"They divorced the next month."- Pennameus_The_Mighty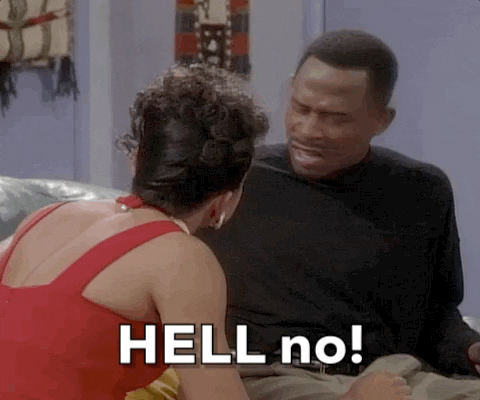 Season 2 No GIF by Martin
Giphy
Some Secrets Aren't Worth Keeping
"If i know she cheated with me on her dude I let the dude know.""
"i hate that kind of people."- DaEpicBob
It's hard to place blame on those who unknowingly got together with partnered individuals.
Those who knew what they were doing, on the other hand, should have expected there to be consequences of some sort or another.
Do you have any similar experiences, let us know in the comments below.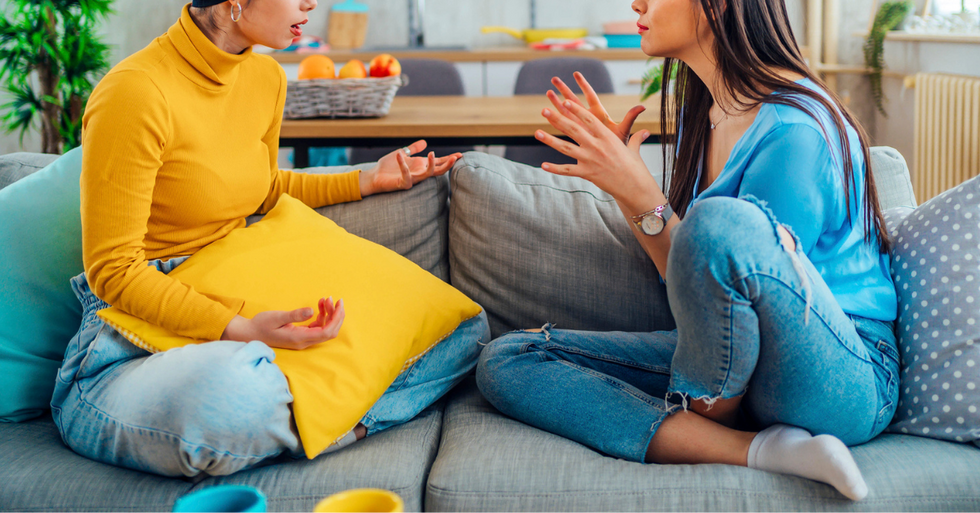 Those who have mental health concerns or are close to someone who does understand that struggles with mental health should be taken seriously. However, a person's mental health needs should not necessarily come at the expense of someone they love, pointed out the "Am I the A**hole?" (AITA) subReddit. While Redditor TACarTrip understood that her girlfriend had […]
More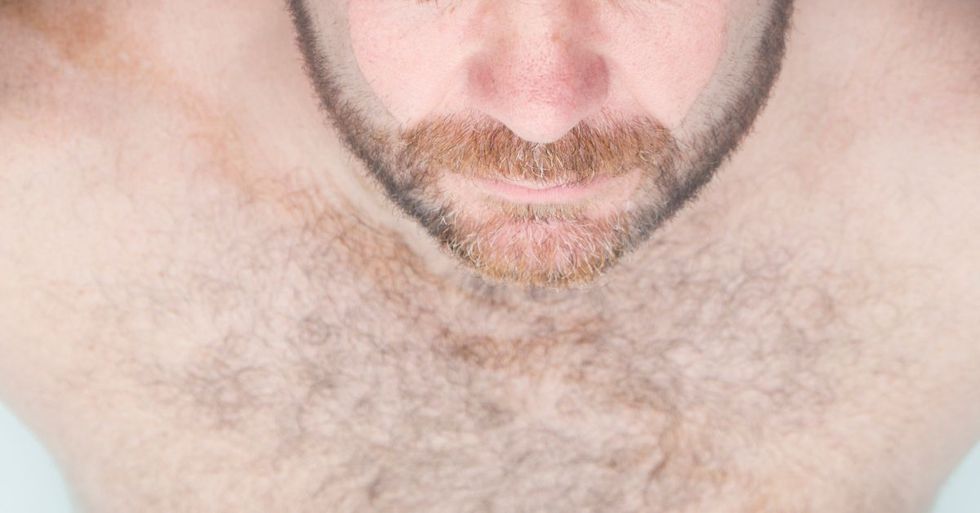 Sleeping naked is something a large portion of the world does. People do it because they assume others will not be barging in and out of their room's without notice. Apparently, that can happen. Case in point… Redditor southerngallyl wanted to discuss his experience and get some feedback. So naturally, he came to visit the […]
More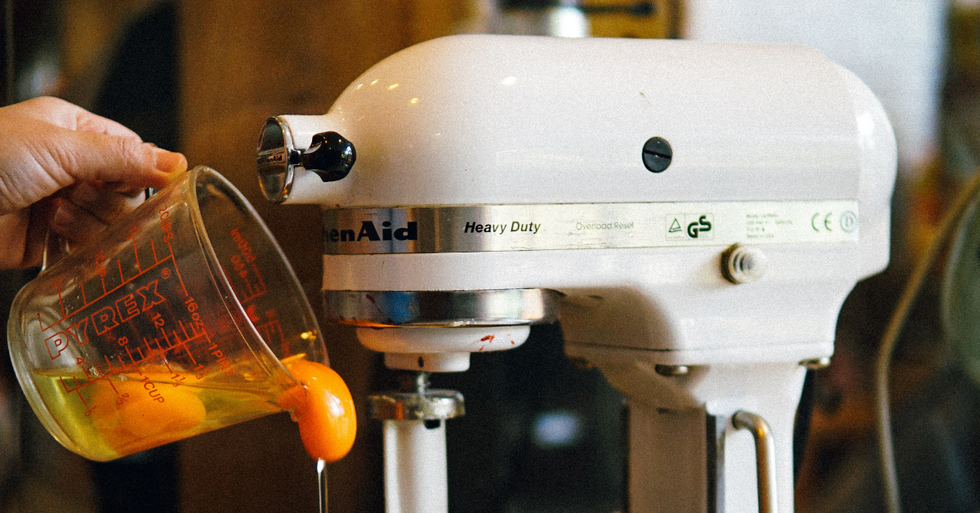 Just like love languages, we have our own ideas about what makes a great gift for someone. One general consensus among gift-givers, however, is to listen to our loved ones for gifts they would potentially love, pointed out the "Am I the A**hole?" (AITA) subReddit. But Redditor penguinblinders was excited about the gift she had purchased […]
More
Some years ago, an ex of mine gave me a teddy bear that I've had no desire to get rid of. For one thing, it's soft and cuddly and nice to sleep with. Why would I want to get rid of it?
The relationship also did not end badly so I saw no reason to get rid of it. It would have felt like a waste.
I'm not the only one who has kept something from a prior relationship either. People have their reasons. We heard some of them after Redditor wham_12 asked the online community,
"What's one thing your ex gave you that you can't get rid of?"
"Can't get rid of..."
"Curtains for my super uninsulated apartment. Can't get rid of something so convenient."
jez187
Good curtains are worth their weight in gold. Keep them!
"She taught me to save up..."
"My ex converted me to a "buy-it-for-life" attitude with a lot of items. She taught me to save up and buy something quality rather than going for what you can afford at that instant. I've followed through with this with mattress, my couch, my wardrobe, my cookware, my jewelry, my appliances."
mm2m2
Yes! You literally get what you pay for. A lot of large cash purchases last soooo much longer than the bargain buys.
"The ability..."
"The ability to pronounce most Spanish words properly."
Issidian
Knowing another language, even if only a bit, pays dividends.
"She showed me..."
"Confidence in myself. She showed me what I was worth and what I deserved in a partner and for that I'll be forever grateful."
OlDanBoy
That's beautiful… she sounds like a kind soul!
"A larger..."
"A larger vocabulary and I am thankful for it."
MoansandScones
Dating someone articulate pretty much pays for itself.
"They're cuter..."
"The plush toys he gave me are still with me as part of my collection. They're cuter and not as mouthy as my ex anyway, so they stayed."
Happy_Collector
See what I mean? My plush toys are adorable and I wouldn't want to get rid of them.
"She gave me a belief..."
"A sense of not feeling like I'm unlovable. She gave me a belief that someone can love me and want to spend a life with me. The life wasn't with her, but I'm thankful for the relationship and the lesson is taught me."
ocelotrevs
Some people have exes who give them the opposite. You're lucky!
"I still have the shirt..."
"I still have the shirt he gave me when we broke up. It was my favorite and I always borrowed it when we were together. He knew how much I loved it and gave it to me as a parting gift, even though it was one of his favorites too. He was a good guy."
spiral
It'd be nice if all breakups had "parting gifts." Like when you lose on a game show.
"Mine showed me..."
"Mine showed me what not to look for in a relationship."
GroundbreakingPop802
This is immensely valuable. You don't know what you don't know. You're all the better for it.
"Some great memories. We might not have ended up partners for life, but it was fun whilst it lasted."
[deleted]
This is a great perspective!
You see? Breakups aren't all bad. In many cases, you'll come away from them with a better understanding of yourself and where you stand. That's an invaluable gift.
Have some observations of your own? Tell us more in the comments below!
Want to "know" more?

Sign up for the Knowable newsletter here.
Never miss another big, odd, funny, or heartbreaking moment again.