Flowers are beautiful, but they die.
There must be other sorts of tokens someone can give to the men in their life.
Yes, men can receive flowers, except there are things they'd rather receive.
Redditor forsakenneverland wanted to hear some good ideas for presents for gents.
"Men of Reddit, what is the male equivalent of flowers as a gift?"
Money. I will always take money as my flowers.
Deli Trip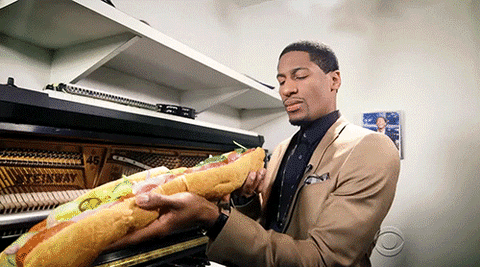 Hungry Late Show GIF by The Late Show With Stephen Colbert
Giphy
"A good sandwich. I was on my way to visit my girlfriend 3 hours away this weekend, and she called and asked if I wanted a grilled cheese waiting for me when I got there. What an exciting gift that was."
Jefffahfffah
Favorites
"When me and my wife were just starting out, I was talking to her on my way home from work about how I was so tired I was probably gonna skip dinner cause I didn't want to cook and didn't have the money to eat out. I don't know when she did it, but when I got home, 2 minutes later a pizza guy showed up with my favorite pizza."
"Inside the box said something like 'I know it's not that healthy, but it's better than not eating.' No one had ever done something like that for me before. Not just the gift of food, but that it was because she didn't want me to skip a meal either. She cared about my well being."
snopuppy
1000% nicer...
"I work as a first responder. One day we were sitting on the truck, stuck in traffic, in the downtown area. A woman walked up to my window and handed me a single rose, smiled, and told me to have a nice day. I didn't even know how to respond to that. But I'll be damned if my day didn't get 1000% nicer after that. I'm in my 40s. That was the only time I remember ever being given flowers, and I regularly think about how nice it felt. Most guys don't get random flowers. Guys should get more random flowers."
Archimedeeznuts
Necessities
"10mm socket."
Cyclist007
"Nothing says I love you like a good terminal screwdriver."
mabye_iron_man
"My GF just dropped my 11mm into my engine bay never to be seen again. That's like taking flowers away from someone."
Lycantiger20
Hold Me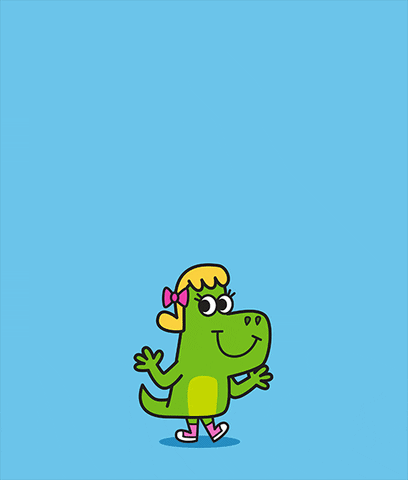 Hugs Love GIF by joeyahlbum
Giphy
"Hugs."
Dralion2k
"Yep. Even one would be great. Not sure if this sounds pathetic but I haven't been hugged in forever and I really want a long hug from anyone."
emoskeleton_
Just hold me close. I'll take it. Lasts longer than a rose.
Sexy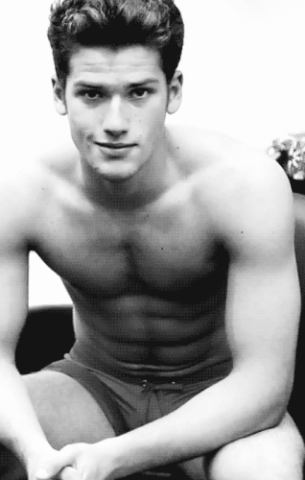 sexy man GIF
Giphy
"Literally any acknowledgement of the dudes physical being. Not sure if it's just my experience or if it's a general thing but any acknowledgement of any part of myself will keep me going for a week."
AHorsesSpoonInABasin
True love language...
"Food, homemade."
Zarniwoooop
"Agreed. My daughter always makes me brownies for Father's day. Best present ever."
statisticus
"I'm a woman, and I'd prefer homemade food to flowers. Food is a true love language. When you care enough to prepare something special for someone, you're truly showing how you feel."
StrangerKatchoo
Good Trade
"I bought my wife an expensive ring for our 8 year anniversary. She bought me a £18 switch game. Good trade I think. Male equivalent to flowers is probably money spent on a hobby."
Jamesxxxiii
"Or permission to spend money on the hobby. My wife has no idea about my hobbies. She's tried a couple of times but there's a lot that an outsider wouldn't consider. But if she says to me 'I've found some money in the budget, reckon you can spend $50?' I know exactly what I'm getting!"
"Or even better: take him shopping. Tell him you want to get him something for his hobby but you don't understand it enough. So ask him to take you to whichever store is involved, ask about it, point to another item and ask why his choice is better. He'll start budgeting engagement rings!"
Conchobar8
A Hot Second
"Honestly, the only time I've ever felt like how I imagine others feel when they receive flowers, I had talked to a friend who lives far away the evening before about how I was having a hard time, and then she just turned up at my door to give me a hug before she had to go catch a bus to her parent's house. Between the utter surprise at her of all people turning up at my door, to how needed that hug was, I was completely in love with her for a hot second there."
NomenNescio13
Classics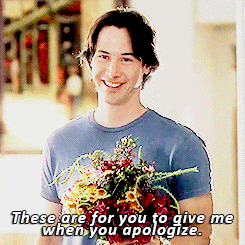 keanu reeves flowers GIF
Giphy
"My wife buys me flowers sometimes, and I really like it."
Transvaal_Kampioen
"Yeah, I agree that the male version of flowers is flowers."
TheMooseIsBlue
Flowers always say it best, but the other ideas work.
What would you add to this list? Let us know in the comments below.
Keep reading...
Show less
Men. Why are you so difficult to shop for?
Guys are always like... "anything" or "whatever." It matters guys, make some decisions.
You know you want things, it's ok to admit it.
Now people have had to cobble together a "best of" idea gift list.
That's how many people are lost in trying to shop for y'all.
Redditor bigpimp0 wanted to know the best gift ideas for all the boys, by asking:
"What are good gifts for men?"
Gift cards, cash, liquor. Always good ideas. A better idea would be to get to know the guy you're shopping for, just a thought. let's think...
Random Gifts
"WD40" ~ Zatknish007
"It's never not a good gift. Think about some random Tuesday in March. Someone gives you a gift of WD40 and you're a happy camper." ~ BurnedOutStars
Etsy
"What actually really helps is Etsy. Go there and type in something they like (like One piece), and a bunch of cool things will come up. There's a One Piece weed grinder, if they smoke; there's a One Piece shadow lamp that looks cool; many various other things."
"It helps if you have a secondary noun to search for (one piece blanket, poster, shirt, ornament, sword, toy, etc), just come up with something they will use and get a one piece version of that. Cooking/working out is a little harder as they are mildly vague interests. Maybe some cookout gear or utensils for their grill." ~ TheRealOcsiban
Grooming
"Got my bf a beard care set for his birthday and he loved it." ~ Mikachu09
"Honest Amish premium beard oil is hands down the absolute best beard oil you will find. Detroit Grooming Company also makes the best smelling beard butters as well. Both are on Amazon, check them out." ~ JustAnotherDude1990
Quality/Thick
"High quality THICK ribeyes. Maybe even some a5 wagyu. I ordered some from CrowdCow. It comes frozen so you can just keep it in your freezer until you give it to him." ~ iflexnuts_
"Oh, yeah I used to order really high quality steaks from one of those online places that pack and ship when I could not think of anything else for my dad! If y'all are on the left of the political spectrum Penzey's spices are really good and they make gift boxes with some of their popular combo's. (They donate to a lot of democratic causes and were very vocally anti Trump so just in case I wanted to let you know.)" ~ artichoke_dreams
Fix It
"Tools. Nothing super expensive, but a good quality buy-it-for-life hand tool is the best. They'll appreciate it even if they already have one!" ~ yParticle
"Buy tools from the electrician section, screw drivers and wire clippers are of a much higher quality." ~ Dumguy1214
Interesting. WD40? I would flip out on someone. But that is me.
Laziness...
"The lazy option would be money. However, there isn't a good gift specifically for a man, only a good gift for that individual. For example, if this man is into his gaming, maybe get him a new controller or something??" ~ BigArnie02
$50 or something...
"I really like the subscription gift ideas. I've gotten a few and loved them, although I never personally continued any of the services. I find a quick 3-month promo is perfect as a gift. These days you can do craft beer and wines, jerky, other meat products, honestly you name it. I was always so excited to get my monthly shipment of craft beer for the few months the gift was in effect (Xmas maybe 3 years ago) and I think it only set my brother back like $50 or something." ~ tykogars
7 months since...
"Personally the best gift I've gotten is my best friend drove 200km to see me on my birthday I live alone in the city and don't really know many people so having someone there was pretty awesome, it had also been 7 months since I had seen her( edit right the point just be there for them I guess)." ~ DansDailyDepression
Comfort
"A massage, a guest membership to a gym, a gift card to detail their vehicle, a new set of awesome sheets. One of those fancy White cotton robes. A gift card for a haircut. Hire some landscapers to clean the front and rear lawn. Come on you guys." ~ WolfThick
'keep it simple'
"Depends on the guy, I always love to give gifts that people wouldn't think to buy themselves.If the man isn't a smart watch person, I really support getting a nice-looking watch. Men typically aren't that excited about clothes, but watches are a great gateway into fashion."
"Go seiko, Casio, orient for reasonable options under $100. I have issues with MVMT and other heavily marketed watches, they're overpriced and not made very well. For the geek in your life, battery banks and cables for their devices are very handy, personally I've never gotten stoked about picking one up, but great to have in the car or travel pack if you need them."
"For more of a 'keep it simple' guy, glasses for drinks are awesome. Decorations or posters of shIt they like (guys often don't do much wall decorating). Other safe bets include informational reading material. Cook books, how to build stuff, how to make cocktails, interesting facts, topics of interest. Books get a lot of mileage when they are specifically useful." ~ Die_woofer
Options
"It depends what he's into. Sports memorabilia? A nice bottle of whisky? Subscription to a magazine? Lego? Cinema pass? A lightsaber from Sabertrio? Nice pair of boots? A new BBQ? Novelty slippers? Aftershave? A house plant? There's no "one size fits all" gift unfortunately." ~ GarethOfQuirm
Ok, so we have a place to start. Get the Amex ready. Time to get crazy!
Want to "know" more?
Sign up for the Knowable newsletter here.

Never miss another big, odd, funny or heartbreaking moment again.
Keep reading...
Show less