Friendships aren't always meant to last forever. To quote someone incredibly smart, sometimes people come into our lives, stay a little while, and then they have to go. While it's sad, the happy parts make it all worthwhile. I think a cartoon blue heeler said it.
And then there's these, friendship splits a long time coming, or out of the blue, which make you think,
"Wow, why were we friends again?"

Reddit user, Dense-Thing3339, wanted to know when things all went wrong when they asked:
"Former best friends, what happened?"
You don't know what life is going to be like. Who does? But maybe a move is all it takes for a friendship to fall apart.
Too Much Drama
"I realized that I couldn't deal with their... Everything anymore. The constant drama, the misplaced outrage, the moodiness... Life was simpler when I realized that my being around all of that was optional."
plasticdisplaysushi
Too Far To Connect
"Moved away and lost touch slowly over time. Both of us are doing good though which I'm grateful for."
User Deleted
"Similar here. Except mine went for culinary school and started working a minimum of 13 hours per shift. He loves the sh*t out of it but his social life is non-existent now."
Edythir
As Long As You're Keeping Up The 'Likes'
"They moved to London, I moved to LA."
"Now it's just the occasional "I need to visit soon!" followed by another year of no interaction other than Instagram likes."
soonerguy11
"Same here (minus me moving to LA). Whenever she does visit it's exhausting. She did not grow up to be a very likable adult. If she happens to travel here for work or something I'll go have dinner with her, but I limit it to that."
CaimansGalore
Sometimes it's not an external factor that causes the friendship to fall apart, but something on the inside. A change in personality or religious guidance that forces them to reveal their true selves.
Ain't No Friend Of Mine
"She was constantly making jabs about my appearance, where I lived, my interests, etc. and I called her out on it, so she blocked me."
shelbeelzebub
"That sounds like it was hard but for the better. She's not a good friend."
Nannarbuns
"Yeah, my self-esteem has gone up quite a bit since we stopped talking. Definitely for the better."
shelbeelzebub
Acting Better Than You
"He started working out and lost a lot of weight. He looked great and was so fun to be around. He had gotten his confidence back but was still the same loving guy he was when he wasn't as attractive. Then he lost all of it and got really arrogant and angry. Was really rude and egotistical :("
BezosAltAcct
Choose A Time To Practice Your Religion. Not Now.
"She became super religious and told me I couldn't truly be a moral person without accepting Jesus."
"That was while I was at her house for 9 days to clean and care for her four children while her husband went through cancer surgery."
PanickedPoodle
Whatever the reason, you know what you have to do next: Leave the friendship.
Looking For Revenge
"We were both 15 at the time."
"I had agreed to meet him in the city centre one Saturday afternoon. Genuinely forgot. He rang me to ask where I was and I apologised, got on the next bus and was with him 30 minutes later."
"A week later we went to the city again (together this time). We went to visit a record store and after a few minutes I realised he wasn't there anymore. Sent him a message asking where he was and got a reply "On the bus home. Now you know how it feels to be left alone in the city"."
"Didn't speak again. Couldn't believe he was so petty."
Kezly
Ruining Your Entire Career
"We were in a band together. He ended up stealing a decent amount of money from a promoter in our city. The promoter called my drummer & I and said "I'm blacklisting anything that your band member is part of from shows in this city- just letting you two know" and I never talked to the guy again."
gnarleypunk
A Bleakness In Their Heart

"He commit a seriously heinous crime that nobody thought he was capable of. People loved him, he was the "golden boy" of the town. Now he's in prison for the rest of his life. He reached out to me but I wanted nothing to do with him afterwards."
"No, it is not a case of false accusations, he texted me admitting to it, and there was a MOUNTAIN of evidence against him."
heybrother45
...Sounds Like A Good Reason, Yeah
"Dude abandoned his wife and kids, screwed my wife, then my gf, then un-invited me to his wedding. F-ck you, Paul."
sandfleazzz
"Yeah, f-ck you, Paul!"
urbexcemetery
Sometimes you just have to know when to cut the cord.
Do you have similar experiences? Let us know in the comment section below.
Want to "know" more?
Sign up for the Knowable newsletter here.
Never miss another big, odd, funny, or heartbreaking moment again.
Keep reading...
Show less
Life after death... that is one of life's greatest mysteries. What is going to happen after we leave this Earthly plain.
Is there a Heaven? And let's hope there isn't a Hell. Will there just be nothing?
Will there be pain? So many questions.
Many people have claimed to reach the other side just to be brought back.
Are they imagining it? Is it just hopeful thinking? Again... more questions than answers.
Let's see if we can find something definitive.
Redditor APater6076 wanted to hear from everyone who's lives were almost shuttered.
They asked:
"Redditors who have 'died' and been resuscitated, what was your experience? Did you see bright lights? Nothing? Do you remember anything about it?"
My near death experiences are about avoiding death, not experiencing it.
So I have nothing to share.
But I am fascinated as death is my greatest fear.
And taxes.
Darkness
"Just blackness and a really warm and comfortable feeling like if you were being hugged by a bed but I could hear a low muffled sound f people talking." ~ Turbulent_Squash_301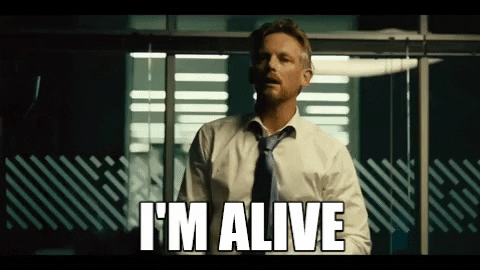 Giphy
"Makes the thought of dying someday less frightening"
"I felt the same as if I had went to sleep. (I had an alcohol withdrawal related seizure and woke up in the hospital bed, I was told my heart stopped for 8 seconds) Although the one thing I 'remember' is this feeling that the weight of the world lifted off my shoulder. It was such an indescribable feeling, but it was as if everything thing that I care and/or worry about is so insignificant in the grand scheme of things. Makes the thought of dying someday less frightening." ~ MuluLizidrummer
Naptime...
"A very warm blackness. Wasn't cold or scary. Very calm and serene. Best nap I've ever had. Five out of five stars, not in a hurry to do it again but certainly not scared to die when the time comes. Now the heart surgery I had after being resuscitated, that was painful and awful, so I do not recommend heart failure. Zero out of five stars." ~ _addycole
Careless...
"The most beautiful comforting warmth. Every 'care' I had on earth seemed so freaking meaningless. Like really you cared about money, cancer, popularity, like anything man made seemed like when you were a kid and thought losing a sports match was the end of your life. Then you come back and are expected to care about those things the same."
"Everyone thinks I have depression, but it's more like a peace knowing what's coming and not feeling the need to 'perform' in the meantime anymore. I just want to go back and be in eternal peace, but I can't help but feel I wasn't kept there for a reason. I have more to learn and connect to here before joining it again." ~ ono412
The Tough Boy
"My son said he climbed a blue ladder into a boat, but then I came and got him. He's little though." ~ RileyTheCoyote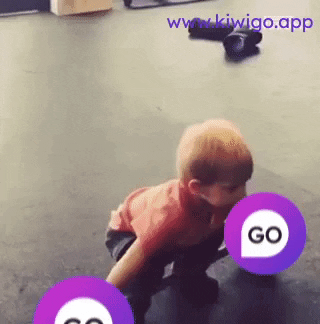 Giphy
Well a lot of that sounds more pleasant than not.
I'd still rather live, but at least if I have to go, I'd like it to be peaceful.
Voices
"Warm, dark, and heard me late best friend's voice, kept telling me to keep trying." ~ Fluffy_Article_8690

Giphy
I was 16...
"From what I can remember (I was 16), I had a big operation and we did not know I was deadly allergic to morphine. It was the most peaceful 'Sleep' I have ever had in my entire life, it felt like nothing but somehow something you know? I vividly remember seeing someone resuscitate from another point of view but I could have made that up."
"Woke up with my dad holding my hand saying you scared the crap out of me. A couple years later my dad had the same experience after an operation and the same thing happened to him as me, he woke up (I couldn't be more thankful saying those words) and after we told him he grabbed my hand and said 'I got you back.'" ~ Bobbacata12
Shadows
"A warm fuzzy silver room, last best memory with family all around but only in shadow form watching tv, everything was so fuzzy and shakey.. I think the warmth came from pissing myself during a grand mal seizure. It was a comfortable feeling though." ~ ssdoots
You're not alone...
"Reading this has made me feel kind of better. My dad is dying in the hospital tonight & I know this is Reddit & a bunch of strangers. But it's nice to know he probably won't feel anything but peace when they take him off life support. Thank you for this thread. Hug your loved ones close." ~ throwawaymenance
A Preview...
"Not me but my grandfather. He had a heart attack and he said before they shocked him back it was the most peaceful experience of his life. I hope his actual death 20 years later was just as peaceful." ~ aydeeachdee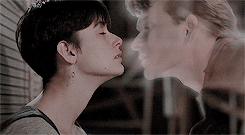 Giphy
Death is coming for all of us.
We can't avoid it, and until it happens to us, we'll probably never really know.
Want to "know" more?
Sign up for the Knowable newsletter here.

Never miss another big, odd, funny or heartbreaking moment again.
Keep reading...
Show less
Creepy experiences? This writer has one. I used to get terrible nightmares. Not sure why, probably reading too many mystery and horror novels. This also didn't help my vivid imagination. My dreams were often extremely real, like being trapped in a movie.

One night in my young adult years I stayed the night over to my moms house. She liked Victorian style items and dolls especially. Well this one creepy porcelain-faced doll she usually had sitting on the top of the couch. Not a big deal. Except I slept on the couch that night…
​I had a horrible vivid nightmare that night where some "The Ring" style creepy young lady was holding me underwater with her face against mine saying "I'm going to eat your soul". I must have thrashed hard in my sleep because I woke up and the HECKIN DEMON DOLL had fallen onto my face eye to eye with me.
When I say freaked out! To this day I do not want to be in the same room as that doll.
One Redditor asked a serious question wanting to know real-life instances where people were uneasy.

OnlyAnAverageUser asked:
"What's the creepiest thing that you've witnessed or experienced?
The accounts shared might just keep you up at night…
"A couple years ago I was on a ferry leaving a small island off the coast of RI, about an hour long ride in total. It was a cloudy day with some fog but as soon as the ferry departed to take us back the the fog intensified to where we could only see about 50 - 75 yards in front of us."
"I went down to the stern with my dad, we had got some cigars on our trip and the only area where smoking was allowed was down around by the propellers. So we're standing around smoking our cigars, drinkin a beer when we see a guy riding a jet ski in the wake of the ferry."
"Me and my dad both looked at each other in disbelief - why someone would EVER ride a jet ski through open ocean on a day with heavy fog is beyond me. We're watching him dodge through our wake, hitting waves and catching some air, weave in between some of the heavier swells…then all of a sudden he hits a wake at an awkward angle and immediately the jet ski goes one way and he goes another, both disappearing almost instantly into the fog."
"We ran up to go get someone from the crew but apparently they had been watching the guy as well, so as soon as he lost control the crew alerted the captain. The ferry laid on its horn and did a complete 180 turn in order to look for this missing jet skier."
"The fog was still thick but the boat turned around about 1 minute after he fell…we searched for about a half an hour with no sign of either the jet ski or the unfortunate man who was riding it. Eventually the captain announced that we had to go back and the coast guard would continue the search."
"We made it back to shore and for the next few days/weeks I was constantly checking the local news for anything related to this story however there was nothing…it still keeps me up wondering about the man on the jet ski."
"Just imaging the horror of being 5 miles from either shore, the panic of trying to look for the jet ski while you're in 3 foot swells, knowing that if you do not find it immediately the current will take it and you are stranded in the middle of the open ocean."
"But even if you did get lucky and find that jet ski the fog is so thick how would you even know that you're heading in the right direction? You could get back on a ride off into the Atlantic until the jet ski ran out of gas…the open ocean is beautiful but unforgiving and I just hope this guy didn't experience anything like the scenarios I can't stop imagining." odfr
Thank God for their diligent Grandpa…
"When I was about 6 years old, I was at my grandparents house for the weekend. They had a massive garden that I would play in for hours at a time. One day I was out there, out of view of my grandparents and a man climbed over the fence and crouched down behind some planters and was staring at me."
"I was frozen; because he could see me and he knew I could see him and he just stared at me whilst crouching. He looked scruffy and unhinged and he was scratching his arms. He kissed towards me a few times too and was mumbling to himself."
"My Grandpa happened to come over, saw me stood there like a statue and then saw the man. He jumped cos it caught him off guard but to my amazement he just sprinted towards the man and tackled him down to the ground. I screamed and my grandma ran outside, and ran back in to call the police."
"The whole time he was looking at me, literally wouldn't stop staring at me to the point where my grandpa was getting very angry and looked like he was close to choking him or something. The police came super quick and that was that. I'm 30 and it still creeps me the f**k out" kicksjoysharkness
A different type of Spidey-sense…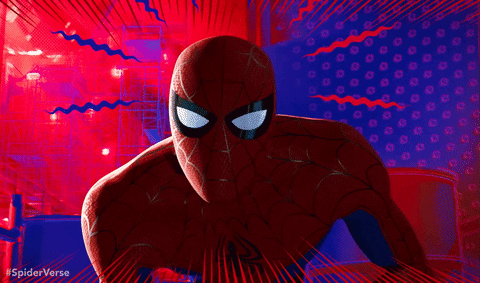 Spider-Man Movie GIF by Spider-Man: Into The Spider-Verse
Giphy
"I worked with woman, who was severely frightened of dogs. She could tell if a dog was around before she could see them. It wasn't super obvious, but once you looked for it you could see it. She would turn around, and stare. A second, or three, a dog would appear."
"This was all the time. I would see here do that looking, then a dog would be there. Funny dogs didn't like her either. They would be walking along, then freeze when when they seen her. She was twenty two at the time. The dogs always left." Jmonroe_tenn
​We would have done the same.
"Went hiking up the woods on a highly trafficked trail, but due to being end of winter there was still some snow towards the end that didn't get used much. Being a strong hiker and having my husky, I figured we'd plow through anyways to reach the peak overlook and head down after that."
"As we were approaching the big bend to the view point, my dog started to stop and trying to turn around. I kept going a little bit, but she kept resisting and her hackles when up."
" As soon as that happened my heart dropped and I started to get freaked out and as soon as I turned around to walk the other way my dog growled and started to run the way we came, and you bet I followed. Not sure what was out there, or if she,(being the weirdo she is), just wanted to turn around, but I haven't been that scared in a long time, and I hike with my pistol." mrdrjrl
A midnight intruder or a ghostly surprise?
"Mine is actually super funny but at the time it scared the sh*t out of me. I was working as a live-in companion for an elderly woman, helping with her errands and some medical needs. Mostly she just shouldn't be living alone but she refused to go into a nursing home so her kids paid me to spend a few hours with her at night keeping her company and then sleeping in the guest bedroom and being there when she woke."
"Easy job. Hurricane Matthew hits us and the power goes out. I get up to pee, the hallway is pitch-black, lightening is flashing, I'm trying not to let my irrational mind flare up. I'm about halfway down the hallway when I hear a female voice talking very fast just down the hall at the darkest end."
"I scream and run into the bathroom and lock the door. I don't know what I was thinking because a lock isn't going to keep a ghost out and if it were an intruder then they'd know I was awake and where I was and that I knew they were there. Either way, I was convinced locking myself in the bathroom was the smartest thing to do."
"First thing I do after I lock the door is pee because I practically wet myself when the voice started. And then I called the name of the old lady but she didn't answer because she's hard of hearing. So, I was basically all alone with either a ghost or a fast-talking lady robber and locked in the damn bathroom."
"I must have stayed in the bathroom for half an hour waiting for something to happen, hearing nothing outside but the sound of wind and thunder and rain. I was convinced there was something or someone standing on the other side of the door waiting to strike. I was also so sleepy and just wanted to go back to bed."
The spooky saga continued…
"The old lady never had guests because her kids all lived within a few miles of her house so the bathroom didn't have anything decorative, just a ceramic soap dispenser so I picked it up and braced it as a bludgeon and opened the door. I ran as fast as I could back to my room and shut myself in, clutching the soap dispenser and waiting for whoever had been talking to come and get me."
"Ten minutes later I hear the creak of a door down the hall and the sound of shuffling footsteps getting closer and I just prepared myself to hurtle that damn soap dispenser at whatever dared come into my room. The knob turns, the door starts to creep open, a strange yellow light flooding in. I screamed like the little b*tch I was and started begging not to die."
"It was the old lady with a flash light. She'd woken up to pee and noticed the power was off so she wanted to check on me and make sure I was okay. We both just collapsed on the bed laughing our @sses off. When we'd calmed down I told her I'd been terrified for the last hour because I heard a woman talking somewhere near her bedroom right after the power went off."
"The old lady started laughing again and told me that was her LifeAlert Home Security System letting her know the power had gone off and if she needed assistance to use her Alert necklace to summon police, fire, or medical. And, I was going to kill it with a soap dispenser in the shape of a f**king fish." carmelacorleone
These Actors Seemed Miscast But Absolutely Nailed The Role | George Takei's Oh Myyy
The Actors Who Seemed Miscast But Absolutely Nailed The RoleFew people bought into the idea of Bryan Cranston in the role of Walter White before Breaking Bad...
Laughter from the dead…
"2am very distinctly could hear my grandad (86) and mum (48) who have both passed away in 2019 laughing happily from the front room and talking, I couldn't afford to have them buried so their urns are both in the front room. I am not the only one to feel activity since I brought urns home."
"Don't get me wrong it is nice to think of them pain-free together again and happy and hearing them was nice but at 2am in the dark going to the toilet it did make me jump." CursedFamilyTree
Grandmother came to them in a dream…
"Sleepwalking - sort of. One night I had a very vivid dream about my grandmother. I cannot remember all the details (I was 10), but the lasting image I have is of her sitting in 'her' chair in our living room, with her favourite cup of tea and a digestive biscuit."
"She only spoke to say 'Don't worry George. All is well'. I woke up crying and was found by mum standing in the living room, alone, having sleepwalked there I guess."
"Needless to say, next morning during breakfast mum received the obvious phone call and whilst talking on the phone I just blurted out 'It's okay mum, Grandma's happy'. She had died in the night of course."
"You hear stories like this a lot, so they've become a bit of a tired old cliché - but I experienced it personally and it makes me wonder just how such cliché's come about in the first place!" VorlonKing
The creepiest part is that any point someone could have said something!
"Former hotel maid here. Worked at kind of mid nice place in the northeast. In summertime, all tourists and families on vacation, kids playing in pool, happy fun times. In winter, mostly business men on conferences, and women who um, provide them companionship. Sometimes a sex worker would have her own room rented and would work out of it.. we always put them at the end of a hall near exits so we didn't have to see their clients come through the lobby."
"As long as they were discreet and stripped their own sheets none of us staff had a problem with it. One winter there is a girl working out of the floor above me. I see her a few times. She's petite and quiet, probably 30ish, sad looking thing really. A few days into her stay I hear her in the stairwell crying and blubbering something like 'I don't have it, he never gave it to me, no I don't have it!'"
"So I popped my head over the stairwell and say 'hon are you okay, do you need to be let into your room?' She says no and she's sorry, goes outside through the exit. I continue on my cleaning. There was a family staying on my floor, mom and three teenagers, and I was refreshing the linens for them a day or so later."
"The mom is sobbing and wiping her face when I come in. 'I can't stop thinking about that poor girl up there! They worked her over so bad..' apparently she saw the girl that morning and her face was all beaten up and swollen. Broke this sweet momma's heart. I hugged her and I promised to try to leave that girl some numbers for DV resources or something and encourage her to call the cops."
"I didn't see her again though. Few days after that I finished up my floor early and went up to make a few beds for the maid on upper floor. The girls room was a check out, the maid had already been through and gathered the trash and pulled the sheets. But holy f**k, the whole room smiled strongly of bleach. We didn't use bleach, wasn't on our carts at all. But I see three gallons of off-brand bleach sitting with the trash collection."
"The bathroom is streaky with the stuff, and the mattress is wet. The whole mattress. That's sketchy as sh*t and I said as much to the maid I was helping, who just shrugged. She was kinda sketchy herself and definitely wouldn't report anything that would have her talking to management or the police. But I couldn't let it go."
"I asked the front desk when the girl left and they looked up the time. It was super easy to access the security video from the computers so we looked at the lobby video. A woman in a hoodie, sunglasses, and a big rolling suit case. Just judging her height from the counter she stood at, I don't think it was the sex worker. Too tall, and body too wide even in a hoodie. I have no proof of this but I'm literally convinced they chopped that girl up in the room, cleaned with bleach, and put her in that ridiculously huge suitcase." - user deleted
"We both said a quiet prayer on our own and it stopped."
"A couple years ago when my wife and I had just started dating, I got her a vinyl album of one of her favorite artists for her birthday and we listened to it on her record player that used to belong to her grandmother that passed away a few years prior to us meeting."
"A couple nights later my at the time girlfriend(now wife) woke up and said that she could hear music. I couldn't hear anything but just brushed it off and said it's probably just somebody out in their car playing their music really loud or something like that, but she said that it was coming from the living room and it sounded like country music. I tried as hard as I could but I couldn't hear any music and I started to feel like I was in a horror movie where the wife always hears and sees stuff but the husband doesn't."
"We walked out to the living room and she said that now it sounded like the music is coming from the bedroom and I was really starting to get scared at this point. We go back in the bedroom and then I could faintly hear music playing and I told her I could hear it too and we both we were so scared about wtf was going on. We both said a quiet prayer on our own and it stopped."
"Sometime after this we looked at the record player that belonged to her grandmother, it was a multifunctional one that played records; cd's; radio; and auxiliary, and we opened the CD player and there was a country music CD in there, I can't remember what singer it was though. The weird thing is, is that the record player was off and we had it on the record player mode so it wouldn't have been playing the CD anyway. We're still not sure what exactly happened but we think maybe it was her grandmother trying to say hello. Either way we have not used the record player since then." BlueShoe15
Nothing to see here…
"I know this is late and will get buried but when I was 8 my parents rented a cabin in the woods. On one of the days, I and my brother are playing a game or something in the rain. At one point in the game, my brother points towards what appears to be a figure dragging a bag through the woods. As we're watching this, he turns and looks. We don't break eye contact for a good 30 seconds. He continues dragging the bag."
"After we can't see him anymore, we both ran back into the cabin. We were both too young to understand. I realized what it was a couple of years later. This was 11 years ago. I asked my brother when I was writing this and he doesn't even remember. I try not to think about it cause it creeps me the f**k out and I wish I realized what was happening back then" Wild-Ad-3471
"Creepy but also funny. Thought it might make you all laugh. My BF at the time (now husband) and I had not long moved in together and been burgled we were staying in the rented house still till we could move back in with my folks (stayed one night, as the landlord said they'd fix the door that day but didn't and we ended up with a piece of ply over the door screwed into a post )."
"He wakes me up in the middle of the night ashen faceted telling me I was "writhing on the bed yelling that someone was in the house". He goes on to explain "you didn't sound like you". I have no recollection, shrug it off as him having a bad dream. Move back into my folks house with my OH and I wake up to the bath taps running and a pillow in the bath about a month later - Weird but I shrug it off as some sort of drunken thing as my OH had been to a stag do that night and returned home after I fell asleep."
"A few months after that my mum wakes up to the gas hob on and a pan of water boiling on it. (She didn't tell me this till later).She starts locking the doors at night again, something she didn't do for a while - "just in case". Nothing else happens for about four years.​"
​"We buy our own place and move in. OH wakes up to me kneeling by the side of the bed shaking from side to side with my hands clasped in front of me on the bed as if I am praying. He asks me what I'm doing. In a deep gravelly voice I reply "spinning". So he tells me to "Go back to sleep spinning is finished"."
"I climb back into bed and start talking gibberish. He grabs his phone a tries to record me as he knows I won't believe him. My eyes snap open and snap at him "Don't record me!" He stops, rolls over and tries to sleep all with me still staring until I star snoring about 5 mins later."
"Here's the thing, up until the last one I never recalled even dreaming and so never believed him. He tells me what happened and shows me the brief video and my mum who's round for tea wets herself laughing. Apparently I used to sleep walk when I was little but it stopped when I was about 10."
"I've always talked in my sleep and it's "always been a little demonic sounding, which is why the kids at school stopped inviting me to sleep overs" - cheers. The thing is, I remember my dream from that night, I dreamt I was at the gym doing a spin class and that had to leave to do the round ball balance things (you can tell I'm not a guy goer) as in my dream the press were following me!"
"After that I told some.old friends, who laughed and said "we thought you knew, you slept walked a couple of times at uni". So yeah, creepy demonic style sleep walking is my thing." cpb21
No one wants to be next to the haunted room…
"I used to live in a house that I am 100% sure was haunted. All the creepy things that happened in that house were centered around the guest bedroom. Can you guess who's room it was right next to?"
"One night (I think I was 13 or 14 when this happened), I was awoken in the middle of the night to a sound I couldn't entirely discern the origin of. It took me a moment of waking up to realize it was the sound of a small child crying. And it was coming from the guest bedroom."
"It went on for a few minutes before I just couldn't stay awake any longer and just passed out. Nobody believes me when I say that this house was haunted, but I knew what I heard. And this wasn't the only incident either."Faulty_Cyanide
Not an ok choice…
​"When I was in first grade (I'm 27 now), for some reason the teacher put on… like a documentary or something. I don't know why she would have done this, but I distinctly remember it was about some tribe of people, I can't remember where."
"All I can remember is the scene that really haunted me. A woman in the tribe had cheated on her husband, and was sentenced her to death for it. I can specifically remember they wrapped a rope around her neck & pulled on both sides until she died, and then lowered her body into the ground in a sh*tty wooden box."
"Every time I bring it up I'm told that "there's no way a teacher in the first grade would've shown something like that to you" and that I'm "probably misremembering things." And maybe they're right, I mean, why would a first grade teacher show her students something like that? But… I remember it so clearly. So vividly. They choked that poor woman to death on camera." PineappleLubricant
​Who's voice was it?
"While I was in the shower talking to myself, I said something along the lines of "who would even break into my house?". Then I heard a voice saying "hello". And that made me freak out. Once I was out of the shower I went to every room were I thought I heard the voice from. But I found nothing, I didn't think of the voice I heard the voice. So that is my creepy experience with a voice."​MainStaffMan
​A barn poltergeist perhaps?
"Was helping my grandpa throw some small square bales as a 10 year old the stack shifted and it fell with me I fell between the bale spikes on the bed of the truck and was pinned for about 5 minutes while he dug me out it fell perfect where I wasn't crushed suffocated or impelled. That was the first time I ever actually saw my grandpa in a sheer panic it was creepy it was like the barn pushed the bales I always had an eerie feeling in that barn after that few years later it burned to the ground we never could figure out how it fell in the way it did." j-twoxd
How about you? What's the creepiest thing you've ever experienced. Let us know in the comments.
Want to "know" more?
Never miss another big, odd, funny, or heartbreaking moment again.
Sign up for the Knowable newsletter here.
Keep reading...
Show less
As much as we'd like to assume spirits, ghosts, and paranormal happenings are relegated to movies and books, plenty of real-life stories abound.
Inexplicable sightings, things heard, and cold pockets of air are encountered by plenty of people all the time.
It's up to you if you want to believe them. But it's hard to argue with the conviction of the contributors to a recent Reddit thread.
Redditor ihadanightmarewithu asked:
"What is the scariest / paranormal story you have ever experienced?"
Many people talked about the things that caught their eye once upon a time.
Two Places At Once
"I was staying with a group of friends rock climbing in Spain. Really creepy air bnb, lots of strange things happened while we were staying there. The creepiest was one morning we were getting ready for the day, packing food and generally getting our things together, and I went upstairs to grab something."
"As I was heading back downstairs I walked past my friend's boyfriend on the landing and saw him turn and go into his and my friend's room; I think I asked him something but he didn't reply. I thought 'rude' and headed downstairs."
"Walked into the kitchen and he was there sorting food out with my friend."
"Everyone swore he'd been downstairs the whole time, plus there was only one staircase and it would have been impossible for him to overtake me and get to the kitchen before me without me noticing. I went back upstairs and checked their room and there was no one up there but me."
"I've never experienced anything creepy or inexplicable before we stayed in that air bnb and I'd say I'm v. sceptical about supernatural/paranormal stuff but multiple things happened on that trip that spooked me."
Classic
"A floating head."
"I was putting beef in the slow cooker because I wanted it done for morning, it was late at night. I reached up to grab some seasonings, and heard creaking. I told my kids to get in bed."
"I see something out of my peripheral vision and there was no body but a head of a bald, pale man floating 3 1/2 maybe 4 feet off the ground in the middle of the floor. It's face kept looking as if it was sad, or like it was begging. It locked eyes with me....I froze."
"I had a darker wall, with a coat rack with my husbands work jackets so it stood out like a store thumb. I looked away thinking it was my imagination but when I looked back it was still there so I ran out the back door because I'd have to pass it to get upstairs with my husband and kids."
"I ended up calling him on my phone to come walk me in. I was wide awake, not sleepy, not out of it, on no medication. I have no reason to see that ever."
Presences, Seen and Felt
"When I was a kid my mom took my sister and I on vacation. I only remember this happening one night while we were there but the hotel we stayed at was pretty much all flats with one bedroom. I slept in the bed with my mom and my sister was on the pull out sofa. I can't remember if I was trying to go to sleep or woke up in the night to this but I just know everyone else was asleep."
"It was really dark with just a little light from the street outside coming in on the sides of the curtains. On each side of the bed stood a black silhouette and it felt like they were all staring right at me acknowledging their presence. I didn't feel threatened or afraid of them at all and turned on the bedside light and not surprisingly nobody was there."
"I turned the light back off and there they were still in the same positions. I just looked at them for a while but must have eventually fell asleep. The only other detail of that experience I remember is waking up the next day and mentioning it at breakfast and my sister saying she felt like she was being watched the whole night. I have no explanation for it but it's a memory that has stuck with me over many years now."
-- obev369
Paranormal?
"One time I was going home in my car and saw a guy that appeared to have no arms no hair and a longa** neck in a JUST a hoodie no pants no underwear trying to climb a tree in the woods with their legs and idk know if that's paranormal but it was such a fu**ing weird experience that I think it qualifies"
-- Setoz_
For others, it was all about the things they heard.
Preferred Number
"This is something I've never been able to rationalize."
"For months after my dad died, we were getting landline calls where no one would answer on the other end. This was in 2002, so, while robo callers were a thing, it definitely wasn't as prevalent as it is today, but we did assume they were probably wrong numbers or something. (We didn't have any phones that displayed caller id at the time.)"
"Well, one time, after getting yet another call with only silence on the other end, I jokingly said, 'Dad, if that's you, call my cell phone.' "
"I want to preface this by saying I rarely ever got calls on my cell phone, and never spam calls in those days. I was 18 with an unlisted number that only my family and a few friends had."
"Just a few minutes later, my phone rang with a number I'd never seen before. With what I'd just said fresh in my mind, I kind of freaked out and didn't answer. I was on my way out to go somewhere with my mom, so when we got in the car, I told her what happened. We made the decision to call the number back."
"It never rang, but there was activity at the other end: muffled static and the sound of numbers being dialed slowly. It was the weirdest thing. Both my mom and I said hello, but no one ever answered."
"Has anyone ever had something like that happen to them when dialing a number? I've never had it happen before or since."
-- huglife247
And the Crying Stopped
"About 10 years ago (I'd have been 24) I was still living with my parents. My bedroom was in the basement. One night, around 3am I was woken up to the sounds of a young child crying. It sounded like it was coming from just outside my window. I couldn't just look out the window because it was covered in ivy, so I quickly hopped out of bed to go help the kid."
"As I got closer to my bedroom door I could hear the crying was actually on the other side of the door. I opened the door. No one is there and the crying stopped. Spooked, I immediately jumped back in bed and the crying started again."
"Later that day at dinner, my family was sitting around the table and I brought up my experience I had. One of my sisters told a story about how when she was a kid she'd always leave her room at night to go sleep with my parents because she'd see a little girl walking out of her closet."
​"As she left her room and got to my parents' door waiting to be let in because the door was locked she'd see the little girl walking up the stairs that were right there. After her telling this story my youngest sister looked scared and asked, 'the little girl, is she wearing a pink nightgown with shoulder-length brunette hair?' "
"Now my other sister was scared because that is exactly who she saw. My youngest sister told how she had similar experiences with that little girl coming out of the closet at night or walking up the stairs at night."
"I'm convinced that something happened either in that house before we moved in or on that land that my parents' house was built on."
-- JSparx597
Crying From Afar
"Not my story but my moms, apparently when I was just a baby I was always a calm sleeper and once when my mom was having a friend over downstairs they could hear a baby crying so they naturally went to check on me and I was still calmly asleep..."
"...but every time they went back downstairs they could hear some more crying, but apparently the crying was somehow off in a different way as well, one day when mom and dad were downstairs watching tv while I was sleeping upstairs, they heard crying and finally pinpointed the thing that was off..."
"...apparently it came from the opposite side of the house compared to my room and that room had the latch to the attic. Creepy stuff, but I'm not that surprised. This place is totally haunted in my book, I once heard my mom call me downstairs while I was home alone."
-- lukkisboi
Finally, some people interacted directly with the spirits.
Advice From Beyond
"So once while I was home alone, my neighbor knocked on my door. This was when we still lived in Oklahoma, and I was homeschooled. He was bit younger then me but we still played Halo together. I was thirteen at the time."
"I let him in and we had a conversation about what I thought the afterlife would be like, and this was really odd for him. We talked for a few minutes before he decided to leave. When my parents got home they told me he had a heart attack at school and died."
-- Maxraser33
One Time Only
"I once felt a hand on my face when I was sleeping. I had the covers covering my entire face and felt something push down lightly and then a bit harder."
"I was absolutely terrified and when I finally mustered up the courage to look, nothing was there. It never happened again but there have been a few times where something similar has happened."
A Very Helpful Ghost
"I was staying in the Banff Springs Hotel in 95 for a snowboard trip and I was leaving the room and forgot my jacket."
"When I remembered right at the door, I turned around to grab it from the bed where I left it and it was being held 2' above the bed like it was being being pinched by fingers."
"The moment I turned around it dropped to the bed."
"That blew my mind!"
"My GF's sister at the time was working concierge and she said there was a bell hop ghost and gave the paper story...lol It wasn't threating at all, but was crazy to see!"
-- GTR4L1F3
Here's hoping you manage to sleep well despite all these spooky stories!
Want to "know" more? Never miss another big, odd, funny, or heartbreaking moment again. Sign up for the Knowable newsletter here.
Keep reading...
Show less
Do you believe in ghosts?
Most people are skeptical. After all, there is no conclusive evidence that ghosts exists. Mediums can be easily sniffed out as charlatans or opportunists, looking to profit off of people's grief.
Yet this little nagging voice in the back of our heads continually asks...what if there's some truth there?
u/TheDashingMan asked:
"Paranormal believers of reddit, what made you believe? (Serious)"
Here were some of those answers.
Just A Reflection?
When I was younger my mom used to invite random neighborhood children over for dinner and parties so they could eat.
At my sisters birthday party everyone was outside getting ready to hit the piñata. My father noticed a girl sitting inside staring out the window at us. We have a large window beside front door. He told me to go inside and ask her to come out and join the party.
I ran up the walkway, looking at her through the window as I went towards the door and then as soon as I passed through the doorway, losing sight of her for a few seconds, she was gone. My dad thought she had fallen. (Theres a couch in front of the window so he thought she fell on the couch).

I looked around for her but couldn't find her so I told my dad. He helped me look for her but still nothing. No one else saw her except me and my dad. My mom said she didn't recall inviting any girls with our description of her. We forgot about it until some years later though I don't really know exactly how many.
My dad and I were sitting in the living room watching TV. From my dad's armchair you can see into the kitchen a little bit. Me and my dad were talking about the show we were watching when he suddenly got quiet. He said my name and motioned for me to come over to him. He told me to look at the microwave. I saw that girl's reflection in the microwave, exactly the same as before. I ran into the kitchen and my dad followed but again no one was there. We were both pretty spooked so we went out for ice cream until my mom came home.
I thought it was a neighborhood kid playing a prank on us the first time. But seeing her the second time unchanged in our kitchen many years later made me start believing in ghosts.
A Benevolent Visit
Shortly after my mother died, I heard her call my name and I turned around and she was standing before me, smiling. Then she simply vanished.
I've never hallucinated before or since, I have no mental problems, etc, so I feel like I have to at least entertain the possibility it was for real.
Moving On
A few years ago my great-grandmother was in her last few days. My family lives a couple of hours away and I wasn't really able to get there. I had just seen her a couple of weeks before that and had personally made peace with the inevitable.
One night I had a dream where my great-grandmother and I had a nice, long conversation in the house that she had lived in when I was a young kid. We talked about her life and experiences, my life, and my future. It was the most vivid and lucid dream I've ever had.
The next morning, my mother called with the bad news that my great-grandmother had passed during the night, probably about 11pm. I don't know at what time I had that dream, but I definitely didn't go to bed before 11.
A Good Ethereal Feeling
When I moved in with my boyfriend he told me there was a (ghost) man that had always followed him wherever he lived. I am a firm believer in the paranormal anyway, but it really didn't bother me after some reassurances that he was benevolent. Not long after moving in, our roommate's girlfriend started staying over more often and this ghost hated her. If she'd use our bathroom the faucets would both turn on full blast. This would always cause her to run out of the bathroom with her pants around her ankles.
The ceiling fans would turn on by themselves, the TV would increase volume on its own. You had to unplug it to get it to stop. We replaced the TV, that one did the same thing.

After a few months of weird stuff happening, I awoke to the feeling of someone sitting at the foot of the bed. I felt the bed compress as though a real person had sat down. I jerked up and looked around and saw nothing but there was an imprint in our comforter where someone had sat. Several more weeks go by and finally the same thing happened again, only this time there was a man there. Big hat, trench coat, looked like he was straight out of a western. After a few seconds he disappeared. I told my boyfriend about him and his response was "Oh good, he finally let you see him".
After that it just became normal. He sat at the end of the bed most nights while I was pregnant and then after the baby was born he must have went in and sat with her. We would still catch glimpses of him here or there and you'd hear footsteps when home alone. We eventually broke up and I gotta say I miss the ghost way more than the boyfriend.
The Same Nightmares
Experiences. My own and other people's. There are things nobody understands that happen. This is one of many stories:
My grandma + uncles bought a house together in 2008 because it was unbelievably cheap. Every man who was married or in a relationship who slept in a particular room in the house would wake up from the same nightmare. We later found out a woman who had been assaulted by her husband's married friends had hung herself there 30 years prior and the house had been going from owner to owner ever since. They (my family) did a bunch of purification rituals and finally ended up locking that room up for good. And that kept it okay for a while but 3 years later, my grandma also passed in the same house so nobody wanted to stay there anymore and they sold it again. For the same unbelievably low price they got it in the first place.
I have many other stories that are just inexplicable if not for something supernatural or other dimensional.
"Nun"sense
3 things for me. two were/ are sightings and one was an experience that saved my life. Firstly was in my first house, i was alone in the house with the bathroom door locked as i was taking a shower. i turn to get the soap and there was someone standing right outside the shower door! I thought my room mate came home and was messing with me so i told him to get lost.... only after finishing my shower i find that the door was indeed locked!
Second was that in my current house we often have "nuns" walking across the corridor from the spare room to our bedroom, still happens on occasion today........
Lastly it was about 5 years ago when something pulled me back from a pedestrian crossing just as a lorry went barrelling through the red light whilst the driver was looking to his left.........i surely would have been severely injured if not killed. there was absolutely no one near me to have been able to pull me backwards....
In Moments Of Need
I have two spooky incidents that happened after my dad died.
First time is that my dad passed away while we were out of the country (it was very unexpected). A couple days before he passed he had issues sending and receiving texts/calls - his phone was always on for business calls/emergencies when we were on vacation/traveling. Several days after we get back home and are planning his funeral with my family. I'm confessing to my them that he embarrassed me at dinner and my last conversation with him was us arguing before he passed and felt horribly guilty.
Just as I explained that, I hear my phone go off and see a text from my dad. We had his phone charging in the kitchen so it was already creeping us out that none of us had touched it for the past few days. I opened the text and it said "I love you, love dad". I obviously lost it and so did my family. My logical mind says that it's just a text he sent while I was testing his phone the week prior that finally went through but his phone was on and connected for at least 3 days back home and the text came at that exact moment.
A month or so after my dad passed, I was driving to the first family get together since the funeral and I was sort of in a funk that this is the first family outing without my dad. As I'm driving through a rural area, I hear my dad's voice yell at me to stop. (He taught me to drive and I was very familiar with his panic yells). I slam on my brakes at an intersection with a green light for me and an 18 wheeler comes barreling through the intersection. If I didn't stop I would have definitely been hit. Once again could be grief and thinking about the times my dad taught me how to drive but still weirds me out to this day. Haven't had any other weird instances since these and it's been almost 8 years now.
Have We Met It Yet?
I don't know how much I believe in most paranormal things, but when I think about the topic, I can't help but think of the mantis shrimp can see. The human eye can sense red, green, and blue, and with varying combinations of those three colors, we get to enjoy millions of colors. The mantis shrimp has 16 different receptors, meaning the mantis shrimp can see in potentially trillions of colors we are physically incapable of even imagining.
I believe that it's not just possible, but almost guaranteed, that there's a huge portion of knowledge we're locked out of because we, as a species, simply are lacking whatever specialized organs that would allow us to study and explain. Problem is, try imagining a brand new sense. How do you explain it to others that have never felt it? If you can't feel it, how do you build a machine that translates it into senses you CAN experience?
There's just so much we don't know that we don't know. Current scientific evidence suggests the paranormal doesn't exist, but I'm willing to say there's every chance that we don't know how to interact with that part of the universe yet and that one day the supernatural skeptics (myself included) may be completely proven wrong.
Poltergeist
When my family and I moved into our new home things started to freak us out. We would hear people talking in other rooms and sometimes we would hear footsteps coming from the attic.
I told my friends when they visited and they laughed at me. The. All of a sudden a lamp turned on and then off by itself. It was weird but we just thought the outlet or the lamp switch is broken. However, when I took a look I found out that the lamp wasn't even plugged in.
Another day my mom was in the living room and 3 windows and a couple glass things broke simultaneously all of a sudden and she heard voices in another room.
Fun With Jane
I used to work at a daycare, and there was a one classroom that always housed the two year olds. Year after year, the kids would whisper in a corner. When asked who they were talking to they would, without fail say "Jane".
Want to "know" more? Never miss another big, odd, funny, or heartbreaking moment again. Sign up for the Knowable newsletter here.
Keep reading...
Show less