Off the wall, random information can be of great use at parties.

Now there is also the info we'd be better off not knowing.
But we gotta take the good with the bad.
Redditor SoggyCereal12 wanted to hear about information everybody would rather not know, or have no use to know. (So cover your eyes). They asked:
"What's a 'fun fact' that nobody asked for?"
I do love good facts. You never know when you'll end up on 'Jeopardy.'
Come and Knock on Our Door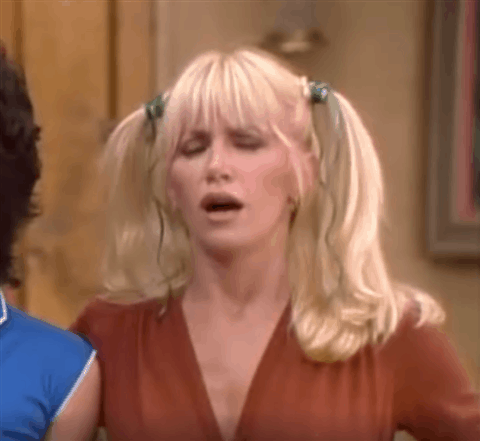 Confused Threes Company GIF by MOODMAN
Giphy
"Between 1913 and 1914, Sigmund Freud, Adolf Hitler, Joseph Stalin, Emperor Franz Joseph, Archduke Franz Ferdinand and Leon Trotsky lived in Vienna within 4km of each other. Talk about sitcom idea!"
plan3s
Purr...
"Baby kittens and puppies can't urinate and defecate on their own. Their mothers lick their genitals to prompt them to do so and then also cleans it up. Most people don't know this if they happen to be taking care of an orphaned young kitten or puppy so this it ends up being a cause of death for a lot of them."
"If you ever take care of an orphaned kitten/puppy or know someone who is you must use a damp paper towel or wash rag to wipe their bottoms until they urinate or defecate. 🌈 The More You Know ⭐️."
DetectiveBennett
Below
"German submarine U-215. Sank during WW2. Didn't decompress though. It's still sealed on the bottom of the ocean with 49 people inside. I've always wondered what went down in there…"
toigz
"Death by asphyxiation most likely."
Lord_Dreadlow
The Water Buried
"Lake Superior does not give up her dead. The waters of Lake Superior are so cold that the bodies and the majority of stuff from shipwrecks is preserved. The Great Lakes (all of them) are basically just giant ship graveyards."
Pranksterette
"It's true, in fact people training to dive for sunken ships and other items come from around The world to train in the Great Lakes. I love this about Michigan, I live here and hear about it from time to time. I desperately want to get into one of those programs. But they are $$$$."
Hour_Carpenter8465
H20 Shots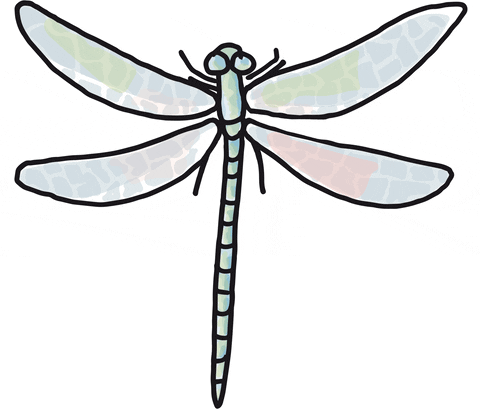 Summer GIF by krima&isa
Giphy
"Dragonflies suck water up their butts and shoot it out like jets when they get tired."
Killerjebi
Dragonflies are weird. I run from them.
AHHHH!!!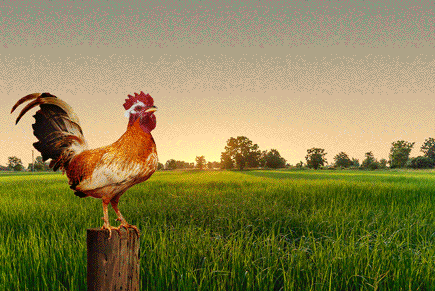 Good Morning GIF by Taco Bell
Giphy
"When a rooster crows it partially pinches shut its ear canals so it won't deafen itself."
KlutzieKelpie
So Many Parts
"Kangaroos have three vaginas. I forgot how I learned that."
DreadHead-Jedi
"And two uteri! They can be perpetually pregnant. That's why sometimes you might see a mother kangaroo ditch her young Joey when in danger because she's almost got two more on the way already."
rosie848
"They can also halt pregnancy until the time is right."
NerJaro
Unsinkable Sam
"On 1939, February 14th a German battleship was launched and was sank with only 118 of the 2,200 crew members surviving. Among them was a black and white cat named Oscar which was found floating on a board and was picked up from the water by a British ship."
"On October 27th, 1941, the ship sank to the west of Gibraltar and Oscar was found clinging to a piece of plank and was later brought to the shore establishment in Gibraltar. When British officers learned what happened they named him 'Unsinkable Sam.'"
"After that he was adopted by the crew of the HMS Ark Royal and in 1941, November 14th, a torpedo hit the ship. Sam was AGAIN found clinging to a piece of plank and was described as 'angry but unharmed.' By this time it was enough for the por cat and remained its days on land hunting mice in Gibraltar and then being transferred to the UK where he lived his final days."
"And this was the story of 'Unsinkable Sam.'"
WeeabooButWithASmile
The Binge
"There was a Finnish soldier named Aimo Koivunen who got separated from his unit. He had no food or weapons, and to avoid dying, took enough methamphetamine for 30 men. During his insane drug binge, he skied about 250 miles, passed over a landmine and survived, and caught and ate a bird raw. That's just a few details, I recommend actually reading about this absolute legend yourself."
AbsentLabRat
Good Ole Abe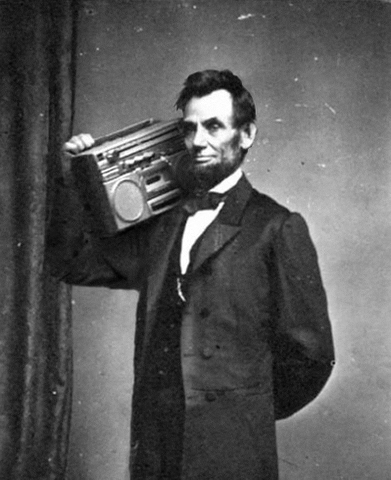 abraham lincoln animation GIF by weinventyou
Giphy
"Before he became president, Abraham Lincoln was an elite wrestling champion. In 300 matches, he only lost one. Bonus fun fact: He was also a licensed bartender."
thatirishguy0
Well those aren't so bad. Good Abe sounds cool.
Keep reading...
Show less
"Fun facts" generally refers to a tidbit of information about a specific topic which the general public might not have otherwise known about.
But the first word in that term can be misleading.
Indeed, some "fun facts" reveal information that isn't remotely "fun" in the slightes.
Redditor Alternative_kachocho was curious to hear some "fun facts" which were anything but fun, leading them to ask:
What's a 'fun fact' that isn't fun at all?"
Ironically, something you likely don't think about...
"Your brain blocks you from feeling your organs moving around inside you."- Aydengeist06
Try watching Finding Nemo now...

"Only one in a thousand sea turtles born actually make it to adulthood."- Sebs_123
Shocking new light on an age old classic
"In the books, Stuart Little was never explicitly called a mouse."
"He's pretty much described as a deformed mouse-esque person born form human parents."- Red_Beard47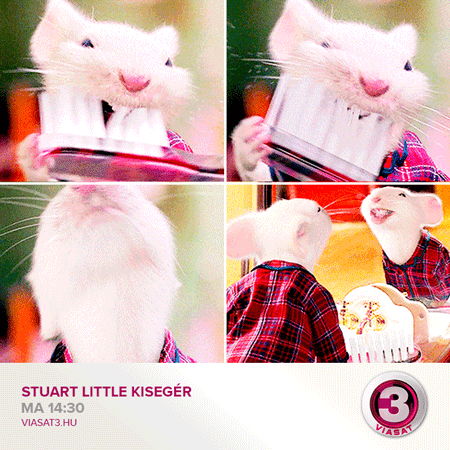 stuart little mouse GIF by VIASAT3
Giphy
Nature running it's course...

"There's a bird that feeds its younger offspring to the eldest."- Teacup_Cult
I have no allergies... yet
"Speaking from personal experience here, but your body can randomly decide to become allergic to damn near everything edible at any time."
"Not very fun."- smallemochick
Those poor, innocent creatures.
"In some regions of Australia, 90 percent of koalas have chlamydia, which poses a threat to the species' extinction unless a vaccine is created or widespread koala culling takes place."- tiffanyjcruse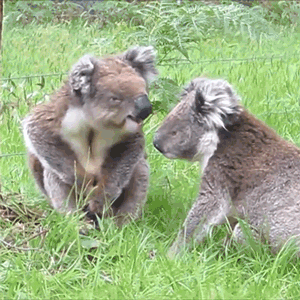 koalas kiss GIF
Giphy
They'd still be here if they weren't so delicious...

"The giant tortoise was so delicious, it caused not only itself to be hunted to extinction, but also the dodo."
"Giant tortoise meat was supposedly better tasting than chicken."
"It's fat tasted better spread on bread than butter."
"Also, it was the perfect food for sailors at the time, as their bladders stored 1 litre of purified water, and they could survive without food in hibernation for almost a whole year in the hull of a ship."
"Not to mention, because they evolved without humans, they were easy to hunt."
"You could tie one to your back, and roll another to the ship and they would just let you."
"It was so delicious, they went unrecorded for a long time because expeditions to bring living samples of wildlife to Europe kept eating them on the way."
"Conversely, the dodo, while as easily captured by sailors, tasted awful."
"It was completely unpalatable."
"HOWEVER, one day, someone discovered if you cooked dodo meat in the more delicious tortoise fat, it tasted just like chicken."
"So now, sailors were hunting a few tortoises at a time for their fat and water, storing them, and then hunting dodos on the daily."
"Overhunting, plus the introduction of rats to the environment (because sailors) which would eat eggs, led go the population to decline at a rate they could not breed to keep up, leading to both animals going extinct."- Kyhan
Don't forget the nose plugs
"Antarctica smells like penguin poop."
"Antarctica is a desert, it is too cold for bacteria to live."
"Nothing there to clean up penguin droppings."
"If you are close enough to see penguins, you will also smell them."- gummby8
Makes those long lines so worth it...
"The TSA missed 96% of contraband during an inspection in 2015."- omegasix321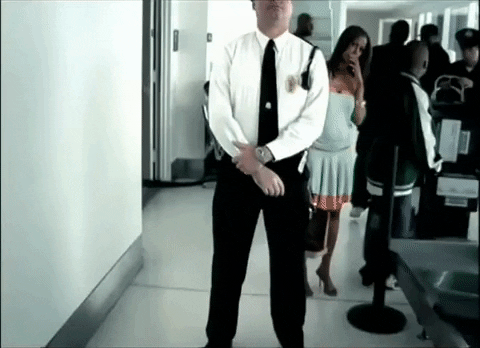 All Falls Down Tsa GIF by Kanye West
Giphy
Truly tragic.

"The person who had the first facial transplant had her face chewed up by her Labrador dog while asleep due to sleeping pill overdose." - User Deleted
It's hard not to read some of these "fun facts" and wonder if there should be an alternative term for the facts which aren't fun.
Alternative facts?
Oh yeah, probably not....
Keep reading...
Show less
Occasionally, we find ourselves in an argument with someone who is just stubborn enough to turn the tables.
At the outset, we are certain, beyond a shadow of doubt, that what they're trying to claim is ludicrous. It's plain untrue.
And yet, some people grind away persistently for long enough that we begin to doubt. At the very least, we find ourselves arguing, several minutes later, about something that once seemed so obvious it didn't even require a second thought.
Alas, some people just can't let go of their misconceptions.
A recent thread on Reddit asked people to share the finest examples of insane claims they've heard.
liveyourbestlife83 asked, "What's the dumbest thing someone has ever tried to convince you was the truth?"
Plenty of people have been told insane lies about science and the natural world. Animals and earthly dynamics provide the subject for these absurdities.
Anti-Slurp
"That chickens don't drink water" -- Thomas56544
"They drink beer." -- StupidFckNextDoor
"They don't if you put the food in front of them first because they're gluttonous little brats. Give them water first and they'll drink, then give them food" -- MatureTeen14
Philosophical Arguments
"You hear the sound of thunder before you see the lightning. They were convinced this was true... I told them to google it!" -- froatfish
"Isn't thunder the sound of lightning?" -- King_Kingly
"Well Einstein. Then why do I hear my farts before I smell them?" -- Joshi3003
Taxonomy
"Jellyfish are not alive, they are a mineral." -- Zbignich
"Have you ever seen a jellyfish? No. Thats because they're too busy being minerals" -- Darth_Gonk
Curb Poo
"That the dust on the side of roads after winters is mostly dog poo. I was just speechlessly thinking about the huge army of stray dogs invading all the streets and roads every winter night to poo and disappearing to the woods at summer..."
Others recalled times that they heard bizarre lies about medical knowledge and the human body. Some were so brazen that, in hindsight, it's become comical.
Paternal Gaslighting
"My father trying to console me on the way to the hospital saying it's just a sprain when I was staring at my bone." -- ConfusedFanGirl0502
"Tis just a flesh wound" -- TheStavis
"As a new dad...I get it."
"Sometimes you tell kids everything's going to be okay...even when it's not." -- default52
Airless
"In middle school the smart kid in class, the kind to show it off, told me if I held my breath while running the mile I could run as fast and far as I wanted because 'it uses no oxygen.' "
"I said 'no way' because that made no sense and asked him to show me. He was reluctant then basically ran like 100ft then basically passes out lmao."
Both False, Thank Goodness
"A fully grown adult tried to convince me that women get pregnant by swallowing semen because it has to get in their stomach to grow a baby." -- BogieTime69
"That periods were unnatural and are caused by having a non-vegan diet." -- SnooSprouts3480
And others remembered times when the most basic seeming facts and information had somehow eluded the people around them.
These moments left them wondering how they got so far into life not realizing the truth.
"Says So Right There"

"My parents used to think keyboards were invented by a guy named Qwerty. When I was a kid I believed it too until I said 'wait, that's a really weird name' and decided to google it" -- soviet_uwunion
"What a power move that would be. Forcing millions of keyboards to spell out your name." -- NotAnOctopys
"Wait, they weren't? That's literally what my 6th grade computers teacher told us in class and I've just been going around believing it for 15 years. I feel like my life is a lie now." -- FalconOtherwise
A Teaching Moment
"That unicorns were not only real, but that they lived in northern Europe. This 20-year old girl had a full-on argument in the middle of a part about this."
"The look of sadness on her face as she slowly realized that they weren't real was just...so beautiful lol"
Violent Transfer of Power
"That John Wilkes Booth became President after shooting Lincoln. Im pretty sure they actually thought this was true though, since they were in third grade and never really studied how democracy works." -- NeonMoth229
"You keep what you kill." -- TheStavis
So, as you've heard so many times before, do not believe everything you hear. Even when the person is blue in the face and repeating the same lie over and over for minutes on end despite anything you say.
Want to "know" more? Never miss another big, odd, funny, or heartbreaking moment again. Sign up for the Knowable newsletter here.
Keep reading...
Show less
It's so helpful to have an interesting personal fact in your arsenal.
That little tidbit of information might save a lull at a party, come in handy during a job interview, or keep things flowing during a date.
And some interesting facts are made even more interesting by how unbelievable they are. Sure, it often gets annoying to provide a backstory or context every time you share, but at the very least it's a great conversation starter.
Some Redditors shared the personal facts that nobody ever seems to believe.
MrAntiquity47 asked, "What is a fact about yourself that nobody ever believes?"
Want to "know" more? Never miss another big, odd, funny, or heartbreaking moment again. Sign up for the Knowable newsletter here.
Keep reading...
Show less
Not all fun facts are fun. Some are disgusting, cringe-worthy, or totally disillusioning.
And there is one essential quality shared by all noteworthy tidbits of information: they can't be unlearned. That little fact hits your ears and colors your brain with the strange, curious epiphany that often follows--this is the "fun" part.
But what if it's a piece of information you wish you'd never learned?
Maybe it re-frames a cherished idea or casts total uncertainty over a closely held truth about the world. Or perhaps its just a disgusting natural phenomena happening all around that you have to be aware of forever now.
A recent Reddit thread asked for the very best of the worst of fun facts. They'll leave you with a whole list of regrets.
Ddeddffddvvf asked, "What was a fact that you regret knowing?"
Want to "know" more? Never miss another big, odd, funny, or heartbreaking moment again. Sign up for the Knowable newsletter here.
Keep reading...
Show less