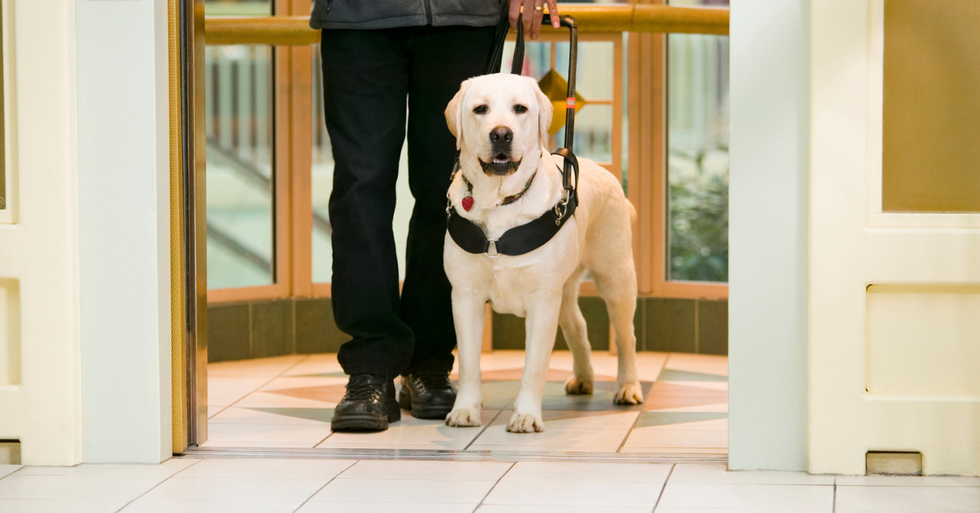 We all love our pets. Our neighbors, on the other hand, might think somewhat less fondly of them. Some neighbors are resentful of the noises they make, or the little presents they might leave on their property, while others might be genuinely afraid of them. All of which becomes even more problematic in an apartment […]
More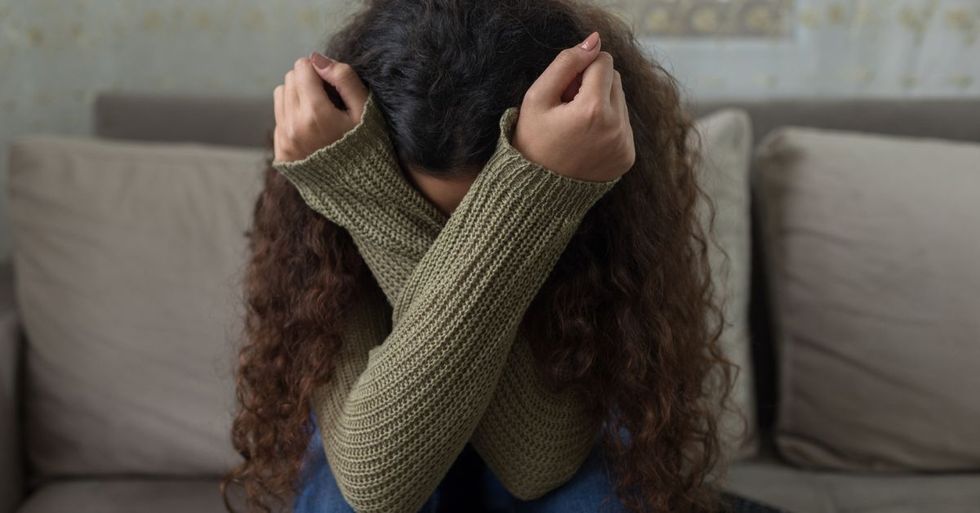 Dogs are our best friends. Cats are cool, too. Pets in general are family. So it can be difficult when a choice has to be made between a human family and the pet family. Case in point… Redditor sharkdodododododo wanted to discuss their experience and get some feedback. So naturally, they came to visit the […]
More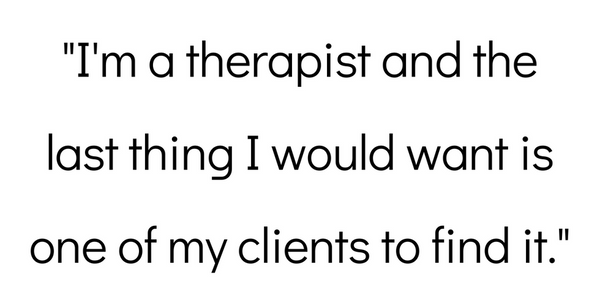 OnlyFans was a groundbreaking step in content creation, allowing content creators to earn funds and tips directly from their subscribers.
And though not created expressly with this intention, it has proven hugely popular among sex workers and porn performers, both professional and amateur.
So much so that a threat to ban all adult entertainment from OnlyFans in August of 2021 was immediately squashed six days later.
Not having to be a professional has resulted in countless people creating an OnlyFans page as a side hustle, no doubt also taking it as an opportunity to explore a part of themselves they otherwise might not be brave enough to.
Others, however, are far too intimidated to even think about creating an OnlyFans page.
Curious to hear what might be stopping them, Redditor Sense_Conscious took the opportunity to find out by taking to Reddit to ask:
"What's stopping you from having an OnlyFans?"

Might regret it down the line.

"You can never really take it back once it's out there."- ConnectScot·
"I'd be mortified if i were recognized in public and I feel like it would come to haunt me once I started job hunting."- topazi
"I had two female friends make an only fans and they both regretted it and ended up deleting it."- Mikeyizzo
Professional and Safety Concerns

"I'm a therapist and the last thing I would want is one of my clients to find it."- patronusisaturtle
"The safety of it, the stigma and someone recognizing me and putting my life or career at risk."
"Just something about mixing sex with money and strangers doesn't seem safe to me."- borisHChrist
Assumed lack of interest.
"If I thought people would buy my pics for $5, I wouldn't be at work at 4:15am."- ilikeitsharp
"No one wants to see me naked."
"Hell, I don't even like seeing me naked."- Pitiable-Crescendo
Unwanted Attention
"I hate attention, and creeps/stalkers scare me."
"Some people will go to great lengths to find where you live just with clues they found in your background."- ididntunderstandyou
Not worth the effort.
"I hate marketing."
"So much."
"And marketing yourself doubly so."- SJammie
Like all jobs and hobbies, some things simply aren't for everyone.
Those brave enough to launch and manage an OnlyFans page are no doubt laughing all the way to the bank.
While others probably enjoy OnlyFans more from a spectator's position.
And no judgment either way.
Keep reading...
Show less
Death is perhaps the world's greatest mystery.
As no one knows what happens after one takes their final breath.
The uncertainty of it all causes tremendous fear in many.
Others, however, don't fear death, on the belief that it is simply one of life's inevitable realities.
Redditor Animemesh was curious to hear a more in-depth explanation of why people aren't afraid of death, leading them to ask:
"People who aren't scared of death, why?"
Seeing it happen helps you accept it.
"I've seen the faces and reactions of hundreds who are preparing for death."
"When you work in hospice, you can't really be afraid of it."
"I'm by no means numb to it, but I've seen a number of what I would call beautiful deaths and I've seen the peace on patients' faces after they have passed, when the physical exertions are gone."
"I have seen the mixture of emotional pain but also relief on the faces of family."
"So death isn't something I'm afraid of."
"I just want to do what I can to make sure I and all those around me get to have good deaths."- PracticalLady18
It's just a given.

"It happens to everyone, and it happens every day."
"Death doesn't scare me, it's the dying part that scares me more."- smilewhenyouseethis_
"An estimated 70 billion humans have died since the beginning of the race."
"If they could do it, so can I."- Back2Bach
Coming face to face with it helps you prepare.

"A few months ago I was told I probably had a serious type of cancer but we'd know for sure with the biopsy results."
"I researched and found this cancer had about a 10% 1 year survival rate."
"I wasn't afraid to die but I dreaded telling anyone so I didn't."
"For 4 days I thought about all the things I needed to do to simplify things for my family after my death."
"The biopsy was negative."
"I'm still going to die one day, but probably not in the next few months."
"The lesson here is this: don't waste time worrying about the inevitable."
"Prepare, then enjoy the time you have."- Expensive-Ferret-339
The better question is, what happens before life?
"'I had been dead for billions and billions of years before I was born, and had not suffered the slightest inconvenience from it'."-Mark Twain- IceClimbers_Main
No need to fear death after a life well lived
"I grew up poor, family didn't work and struggled with drug addiction."
"I dropped out of high school to get a job."
"My dad told me to never expect to succeed."
"That love is bullsh*t."
"That I am destined to be 'another worthless Mexican, just like your mother'."
"Got out of that situation."
"Went back to school and graduated college."
"I got out of minimum wage factory jobs and I have a well paying career."
"I came out and am now married to the man of my dreams."
"I take comfort in knowing that if I died today, I accomplished far more than I ever imagined possible."- JDefined
There are worse fears than death
"I was raised in an abusive, dysfunctional home."
"After that experience, it pretty much knocks the fright of death, and compassion and empathy, right out of you."
"I lived in fear of my mother, I lived in fear of other people, I lived in fear of what the day would bring."
"I feared living."
"I didn't live in fear of death."
"There were times when I would have welcomed death."- WallyPlumstead
Words of wisdom.

"Yoda taught me the following: "
"'Death is a natural part of life'."
"'Rejoice for those around you who transform into the Force'."
"'Mourn them do not'."
"'Miss them do not'."
"'Attachment leads to jealousy'."
"'The shadow of greed that is'."- NoStep6061
No one knows what comes next.
But whether one fears death or not, there is only one thing we can all do until that inevitable moment comes.
Live our lives to the absolute fullest.
Keep reading...
Show less
Insects play a vital role in Earth's ecosystem.
Without insects, some plants would die and some animals would starve creating a domino effect of global famine.
That being said, June Bugs can crawl back into the pits of Hell from whence they came.
I know I'm not alone in that opinion.
Redditor aconnor105 asked:
"What insect can go straight to Hell?"
Horseflies
"Horseflies. One of those f'kers chased my car for an hour and a half."
- an_ineffable_plan
"Ah yes, the sadistic combination of a mosquito's diet and gluttony and a fly's energy and speed."
- MadQrow
"Their mouthparts are literally two knives with the blades facing outwards, when a horsefly (or deer fly, or moose fly) bites you, they're literally ripping a hole in your skin and lapping up the blood."
- MacTechG4
"They are such a**holes. A thrown shoe when they land is surprisingly effective at taking them out."
- AcceptablyPotato
"Deploy La Chancla!"
- classicalySarcastic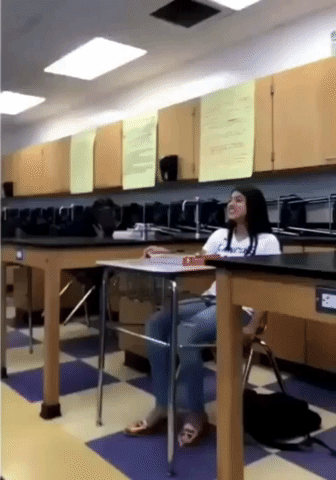 Giphy
Bed Bugs
"Bed bugs. If you're anything like me just the mention of them makes your skin crawl."
- My_Space_page
"The bites are bad but the paranoia is worse. Once you get them you will never trust a bed ever again."
"Every unexplained itch will make you think 'F'k, are they back?'."
- pk-starstorm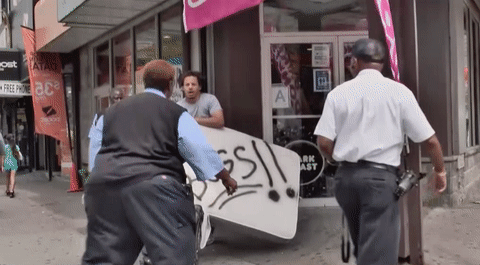 Giphy
Japanese Murder Hornets
"Those killer hornet things from Japan."
- firstoffno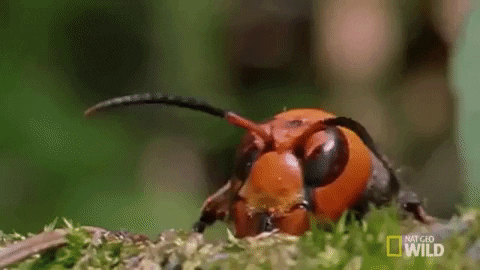 Giphy
Mosquitoes
"Mosquitoes. Every single one."
- Fish_Panda
"Only few select, totally expendable species of mosquitoes feed on humans. We need to just completely exterminate those f**kers!"
- vortex1001
"Kill em all, let their mosquito god sort em out."
- Digital_Utopia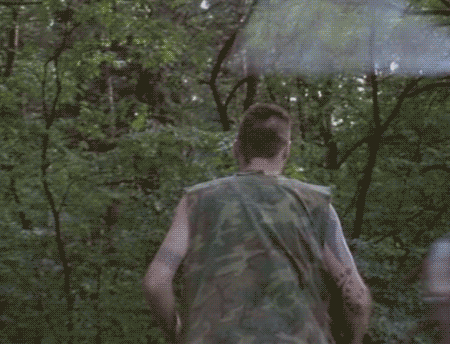 Giphy
June Bugs
Vindicated! I'm not the only one who hates these things.
"June Bugs. I hate them so much. They fly right at you and are so loud! And I get embarrassed for screaming my a** off."
- Skeebou and Cupacakezzz
"1000% this. They make sitting outside in the summer in Texas after 8:00pm (when it's actually cool enough to sit outside) completely unbearable."
- Rendogala
\u201cDamn June bugs love my pool don\u2019t they \ud83d\ude11\u201d

— Stealth wolfsky\ud83c\udff3\ufe0f\u200d\ud83c\udf08 (@Stealth wolfsky\ud83c\udff3\ufe0f\u200d\ud83c\udf08) 1658326332
Cockroaches
"Cockroaches. I want to invent a laser to kill just these f'kers only. They all need to burn to ash."
- AlphaShard
"In South China we had drain cockroaches that would panic when they got caught in flash torrential rain. They make a beeline for the nearest high ground, which includes you."
"I didn't really believe it at first."
"'Hah, that cockroach looks like he's sprinting towards me. Look, he even changed direction with me. Whoa, hold on a minute mate'."
"He got to my upper chest before I managed to throw him off."
"About 2,000 of them panicked after a minor earthquake, flooding out of the drains and into the nearby shops. Yelps and colourful language followed as shop staff pelted them into the air and onto bikes/cars/pedestrians with brooms."
- mrminutehand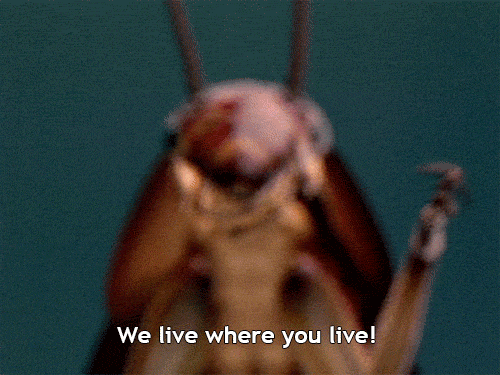 Giphy
Earwigs
"Earwigs. Creepy a** bugs with those big a** pincers on their butt."
"And they always come out at night, get in water glasses, mailboxes...nasty things."
- Xonvoluted
\u201cThe hidden, origami-like wings of the common earwig unfold to ten times their folded size, transforming the mostly ground-dwelling insect into a super-efficient flyer [read more: https://t.co/9vtGk5Hr52] [how they served as models: https://t.co/58nfe8WhYQ]\u201d

— Massimo (@Massimo) 1658138400
Fleas
"Fleas. Literally any parasitic insect."
- Recent_View6254
"This is the answer, literally just any parasite. Some actually DO have a reason to exist, but others seem like they were created for the PURPOSE of spreading diseases and pain."
- StreetIndependence62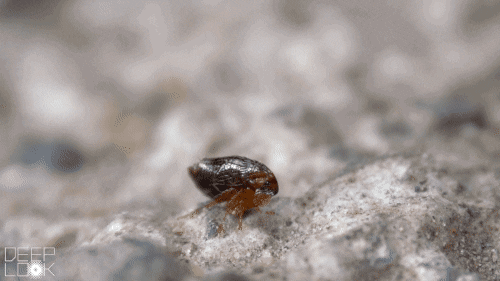 Giphy
Borers
"The Emerald Ash Borer. Has killed three massive trees on my property, and is working its way to killing every ash tree in my part of the country."
- CoffeeAndBrass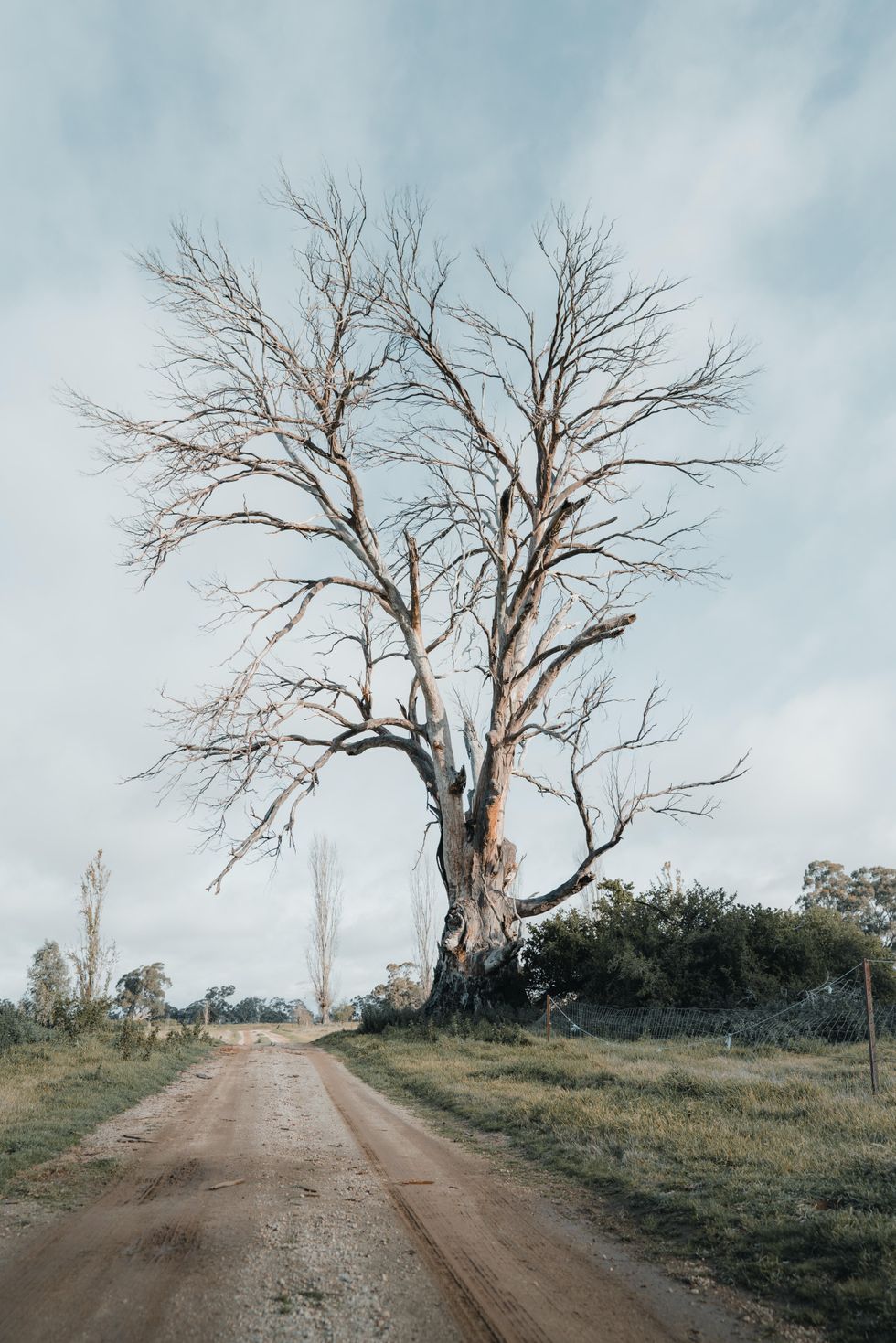 leafless tree on green grass field under white skyPhoto by
Arun Clarke
on
Unsplash
Yellow Jackets
"Yellow jackets. All that buzzin and no honey..."
- NobodyUnusual1088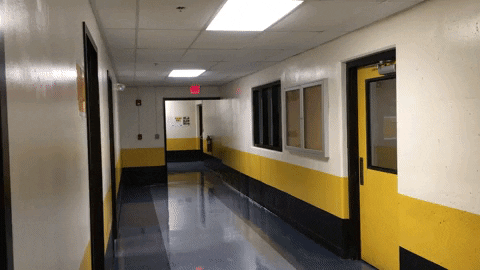 Giphy
There are insects we mostly love—like honeybees, ladybugs or butterflies...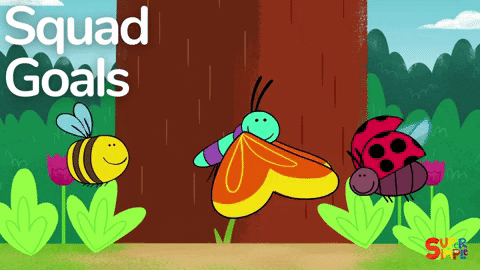 Giphy
...but there seem to be a lot more we mostly hate.

Did your insect nemesis make the list?
Keep reading...
Show less