There are many TV shows with compelling themes and interesting character developments that impressed both critics and audiences alike back in the day.
But some of the shows that once captivated audiences have not aged well, and there are many elements in them that are outdated by today's standards.

Curious to hear examples of these, Redditor lilac_cup asked:

"Which tv series has aged like milk?"
The handling of these controversial TV story lines seem so careless in retrospect.
Addressing Child Abuse
"The very first episode of Hill Street Blues has two cops breaking up a domestic disturbance caused by a woman finding her man f'king her 15yo daughter. The man is told not to be sh**ty, the woman is told to put out more and the child is told not to be so tempting. Then the cops leave, patting themselves on the back for a job well done."
– kifferella

The Teacher's Secret Relationship
"Pretty Little Liars. I think even at the time, the teacher dating his 16 year old student storyline was considered creepy, but in 2022 it's honestly unbelievable that was ever portrayed in any kind of positive light. Also that her parents didn't immediately just report him to the police."
– ColdFIREBaker
Forbidden Attraction
"Not the whole series but Ally McBeal. In one episode Ally found out her bf is bi and her reason breaking up with him was she afraid that one day her bf would be attracted to their son."
– thrussie
These reality shows would never fly in a "woke" world.
Racist Cringe
"There was a reality show on Fox called 'Black. White.' Where they put a white family in blackface and a black family in whiteface."
"Just reading about it, it turns out the white family wasn't even a real family. They were unrelated actors."
https://en.wikipedia.org/wiki/Black._White.

– MichaelJAwesome
Extreme Makeover
"Extreme makeover. I remember watching this show as a kid and being like oh wow they're fixing all these ugly people with plastic surgery and making them happy. I just think that caused a whole generation to think they could change their body with money. Show lasted like 4 seasons. Couldn't imagine that show today."
– thenightshifters

Teen Exploitation
"Secret life of an American teenager."

"Just what…."
– carlirodriguez8

A Critique

"My god this show was terrible. My wife's sister was into it and we ended up watching a lot of it when we were dating. I think they tried to make the banter like Gilmore Girls, but it ended up being the characters repeating their current plots and arcs over and over. I don't remember the characters at all, but the main character was such a horrible person, and the audience is supposed to root for her."
"The main things I remember about it were the religious girl claiming she killed her dad by having sex with her boyfriend, and apparently you go to Bologna to get bjs."
– MachFighterG
So-Called Expert

"You Are What You Eat."
"Host Gillian McKeith (or to use her full medical title, Gillian McKeith) was an absolute quack with an online medical qualification from a Mickey Mouse university. She pretended to be a scientist by being recorded standing around in a lab wearing a white coat, spouted unscientific nonsense that anyone who had done a GCSE in science could see through, and was obsessed with getting people to shit in Tupperware boxes."
"It got cancelled after the final series when you had to have her move in with you. In the last few years she popped up again as a prominent anti-vaxxer once COVID vaccines became available."
– MattBD

These pageant shows glorifying good looks and talent would never be greenlit today.
Performing Pressure
"Dance moms- used to be entertaining, now all I can see is the psychological effects it must've had on those girls."
– KE789

"Americas Next Top Model has to be #1."
"From all the behind the scenes sh*t that went on in production to what the show actually shows. It's all just horrendous."
– Nickster1619

From Ugly To Beautiful
"The Swan, was 2 women who are considered 'ugly ducklings' participating in a pageant against each other after undergoing a three-month transformative process aka having heaps of plastic surgery."
– twozedzed

Psychological Downer

"Right?! How were they allowed to do so many procedures in such a short time while completely isolating these women from their families? Making them diet and exercise while healing from a tummy tuck, breast implants, and veneers?! The 'therapy' sessions were a joke and were just for show while these poor women with low self esteem were preyed upon for entertainment. Just out of a safety and medical prospective…wow."
– Snoo-8746

Judging The Reflection
"Didn't they also not allow the contestants/patients to have mirrors the whole time so they were surprised when they saw themselves? Psychologically having massive changes like that and it being sudden is extremely bad for your brain, you can end up rejecting the reflection because it's not 'you.'"
– Delouest

As audiences evolve, so does the writing and development of all forms of entertainment.
But because the changes are gradual, it is jarring when looking back and noticing how offensive and isolating some of these shows can be.
Times sure have changed in the world of entertainment–mostly for the better.

Keep reading...
Show less
Often it feels like Hollywood is out of ideas.
We get sequel after sequel.
Prequel and prequel.
And useless reboot after reboot.
There has to be a way to spice up the way stories are getting retold.
Maybe from a different character.
Redditor porcupineapplepieces wanted to compare notes about what movie characters we'd like see tell the story they were in.
"If instead of rebooting movies, retelling them from a different point of view became popular, which movie would you like retold?"
I want to see "Clue" from Madeline Kahn's perspective. HELLO!
BING!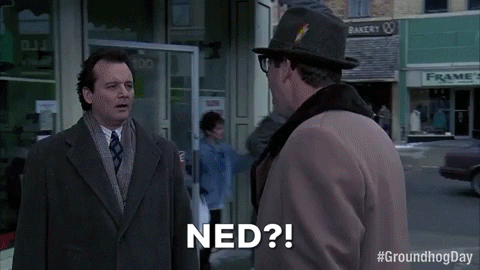 Bill Murray Punch GIF by Groundhog Day
Giphy
"Groundhog Day: A Day in the Life of Ned Ryerson."
C-57D
"Except we don't see the repeat. We only see the Ned Ryerson from the timeline in which Phil hugs him and makes him uncomfortable and the rest of the film is Ned trying to figure out his sexuality."
REDDIT
Death Becomes Us
"Final Destination from Death's perspective. I imagine it would just be skeleton hands setting up deadly rude goldberg machine with some classical music in the back."
jarob326
"Set it up like Miracle Workers, and I think it can be done pretty well. Death has become so mundane, heaven has boiled the department down to a few lazy employees assigned there as a punishment. New guys comes in and, well, now we have death off the rails."
Rufert
"This is basically the Hitman games, right? You could change the framing device from being a contract killer to literally DEATH personified and very little would actually change gameplay-wise."
BlackfishBlues
Struggles
"Forest Gump told from Lt. Dan's perspective. Could be really good focusing on his training then getting sent to Vietnam and being in charge of an idiot. Then the struggles of a soldier returning from war and the way the VA treated him. Just for him to reunite with the idiot soldier who saved his life."
N43-0-6-W85-47-11
HER
"Mean Girls told by the girl who doesn't even go there."
REDDIT
"Why is she there? How did she hear about the assembly? Does she have another school she should be at? Is she homeschooled? Are her parents worried? Has she snuck in before or is this her first time? Does she have friends that go there? Did she used to go there?"
"Did she used to go to elementary or middle school with these kids? Why did she risk saying something? What would have happened if no one called her out? Why was no one worried that a random girl wandered in? Did she go home afterwards?? I'm sure there's more questions that need to be answered."
PeriwinklePitbull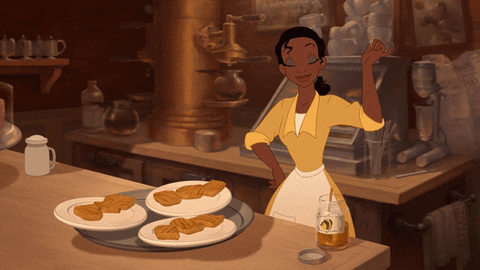 Hungry Princess And The Frog GIF by Disney Princess
Giphy
"PRINCESS. AND. THE. FROG. We got Maleficent out of Sleeping Beauty, so where the F**K is Dr Facilier's backstory? He had a debt with literal demons and nobody seems to give a crap!"
dashesinherstars
Why is that Disney movie so forgotten?
Hungry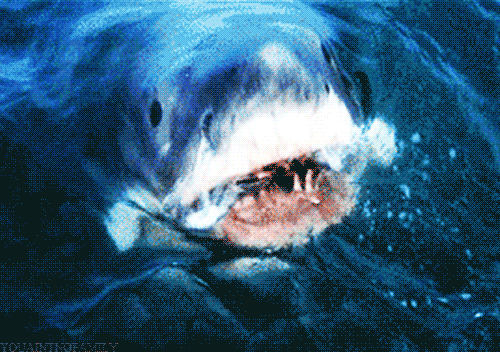 Shark Week GIF
Giphy
"Sir David Attenborough's Jaws."
Trolldilocks
"Or how about Jaws from the sharks perspective with Attenborough doing the coo d for the sharks inner dialogue ... 'so hungry , so hungry ....'"
magicdamo
Crew Stories
"How about Cloverfield from the view of a professional camera crew?"
slothxaxmatic
"This question instantly made me think of Cloverfield but not for that reason. I remember when it came out people noticed that there's someone else with a camera in the bridge scene and it became a popular idea that they could do a 'sequel' from that groups perspective."
constantvariables
"It was rumored that a Cloverfield film was being made from the perspective of the military. I don't know whatever happened to it, but that could have been neat."
AFlockOfTySegalls
The Sheriff
"Robin Hood from the Sheriff of Nottingham's perspective. It'd be great to watch a movie about a medieval cop trying to catch a highway man."
DunningFreddieKruger
"And he honestly believes he's taxing because the realm needs more protection and you can't without paying the soldiers. But this guy keeps stealing the tax revenue and robbing the largest tax bracket."
Morolan
"Apparently, the Russell Crowe Robin Hood movie was supposed to be this. However, Ridley Scott rewrote the script."
AdmiralAkbar1
No Night
"Avatar The Last Airbender from the point of view of anyone but M Night Shyamalan."
FlapjacksInProtest
"I would love to see Azula's story. The series did a good job with her character, but expanding on it would be great. That or give us a story of Iroh's life. Let us see him go from generic fire nation prince to the wise, tea loving, Pai Sho player who guided his nephew."
RobberDvck
The Sultan's Realm...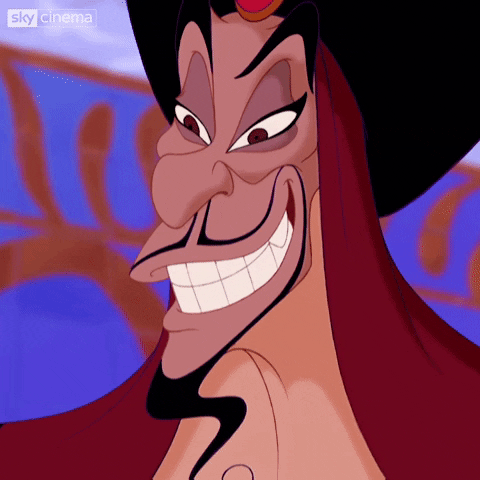 Aladdin Smile GIF by Sky
Giphy
"Aladdin, from Jafar's perspective. A college theatre group did a very R-rated version that is absolutely hilarious, which can be found on YouTube under 'Twisted: The Story of a Grand Vizier.'"
"What I would really enjoy is a late 80s/early 90s hand-animated Aladdin where Jafar is the defender of the Sultan's realm against some nefarious interloper who is bent on stealing the princess' heart and worming his way into the royal family. AND he has a genie."
mellonim
I want all of these movies. #Jafarforever
Keep reading...
Show less
Hollywood really has made a mess of entertainment and storytelling.
And it doesn't have to be that way.
There are so many people with new, fresh ideas, yet they choose to keep redoing the same old. concepts.
The people want more and better and it is possible
Nobody needs 167 sequels done poorly!

Redditor MainCrab1383 wanted the entertainment industry to listen up!!
"What do you wish Hollywood would stop doing?"
I wish they would give more chances unknowns. Every known starts an unknown, you know.
It was already great!
Behind The Scenes GIF by BET Awards
Giphy
"Remakes of good movies, I don't understand why they remake good movies, when there are tons of flops that have potential, that they could remake."
Ratchel1916
Not Real
"Characters getting punched multiple times in the face in 1 scene and having no signs of the trauma in the next scene."
kyle158
"Or shot, but they remove the bullet in a dirty motel and sew it up with freaking twine and knitting needles so now it doesn't hurt anymore and they can go fight more bad guys unencumbered."
Parking_Aerie4454
"This reminded me of characters getting absolutely wasted then either being relatively sober in the next scene, or have no hangover the day after."
pt256
Lights Up!
"Stop making films and TV shows that we cannot see because they are too dark and cannot hear what TF people are saying. That would be a good start."
No-Abrocoma-381
"I honestly think some vfx engineers stuffed up and others thought it was a trend and continued to underexpose. Series 8 of game of Thrones was about 8 slightly diffident blank pixels running about the screen."
Procedure-Minimum
Fill her up!
"EMPTY CUPS. I hate seeing people holding cups and pretending to take drinks from obviously empty cups. Their hands never move right, or if it's an open cup, you can literally see that it's empty."
undecyded
"They move their hand way too fast! It's like they don't even know they're supposed to be pretending it has liquid inside."
Alcohorse
Not a 10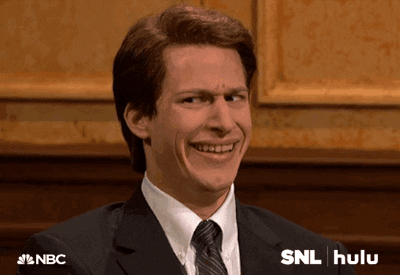 Interested Saturday Night Live GIF by HULU
Giphy
"Casting attractive people in 'ugly' roles."'
R_man98
"Like when the obviously gorgeous person gets a makeover."
storagerock
Casting is subjective... so they say.
Save Them!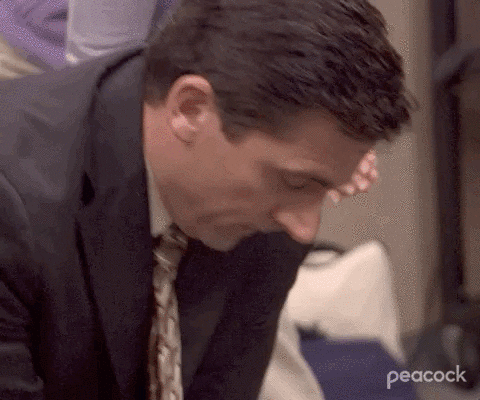 Season 5 Nbc GIF by The Office
Giphy
"Showing incorrect CPR."
myersla
"Just do what the AED tells you to do. No thinking required."
Ok_Opportunity2693
that scene....
"Forcing a love story that makes no sense in a movie that has nothing to do with romance."
Jesuslovesmemost
"Long kisses in the middle of a 'we're running out of time' scene. We gotta save the world, but let me take my time to say goodbye/goodluck first."
aldhibain
"Long kisses after a death defying scene. Sure, kissing is what they do next."
Busy-Appearance-6077
Makes no Sense
"Having a main character whose job/income level does not match their home or lifestyle at all."
Stellathewizard
"I was about to say that Charlie's shi**y apartment in 'It's Always Sunny in Philadelphia' is the one exception to that rule I can think of. But oddly enough his roommate, Frank, is a millionaire."
FlowRiderBob
"Supposedly when they started making Big Bang Theory they tried putting them in a realistic apartment, and it made it really depressing."
Hrothen
WTF?!
"Adapting stuff into live-action movies when they should really be animated. Examples include upcoming Mega Man, Pac-Man and Minecraft movies which are ALL set to be live-action."
TheChainLink2
"I had no idea that any of these movies were in the works. Pac-Man will be half CGI, NO doubt. Going the Sonic route. Unless they literally just have it as an inspiration, and it's just a guy in yellow running away from ghosts in a labyrinth."
"Minecraft? Well, everyone will watch it, so I'm sure they don't care if it's good. But it's clearly going to focus on Steve building a nether portal and trying to kill a f**king dragon. Mega-Man? Yeah, I can see that working live action. Oh wait, it's a Netflix Original? Yeah, no. That's going to be absolute trash."
Maxtrix07
ID please?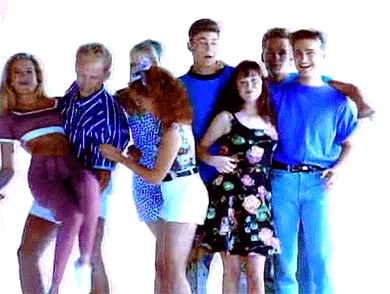 Beverly Hills 90210 90S GIF
Giphy
"Casting 35 year olds as high schoolers."
StaircaseRailing
"Can we add casting 16-18 year olds to play 11 year olds?! Priah Ferguson was 16 when she played 11 year old Erica Sinclair in Stranger Things season 4. WTH!?"
thatswhatthekidssay
A Nice Mix
"I wish Hollywood would stop treating the medium of animation as something inherently inferior to live action. I also wish 2D animation was used more for movies."
LunarWingCap
"I completely agree! There's a unique magic in hand drawn animation. I'd even appreciate a mix of 2D/3D or animation and live action."
ArtbySV4151452
"They also should stop calling animation a genre, it's not a genre, it's a medium, as you said." ~ SvenNeve
Save the Kids
"Treating child stars like crap."
my_gender_is_a_glock
"I was watching a YouTube video about Dan Schneider. Apparently Nickelodeon chose Florida to film their shows because of the lack of child labor laws. They also purposefully chose kids whose parents were more likely to be absent or neglectful so they could control the kids more. Like wtf."
SavannahInChicago
No Execs
"All great answers but what I've seen lately is just a lot of whacky decision making. There's multiple video game adaption movies and TV shows come out lately that miss the mark completely. Resident Evil/Halo Etc."
"I know adaptations always have their quirks and things that would outrage a fan base but geez. The Halo TV show really felt like they just wanted to write their own story with already existing characters. It all comes down to executive decision."
"I just wish the creators have more control over their projects. Instead of having execs with no creative abilities suggesting 'Maybe you should make the super-soldier get out of his augmented power armor and instead just fight naked, also make him want to bang the enemy like Romeo & Juliette.'"
NippleBlender
Bad Moves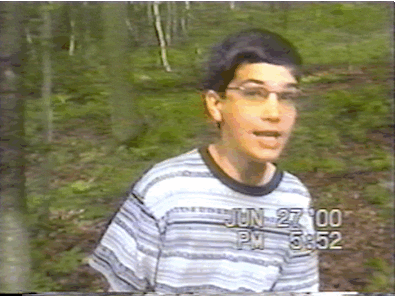 Giphy
"Shaky cam action fight scenes. No this is not artistic. Your choreography just sucks and you have to hide it."
edwadokun
Speak Up
"Lately, so many movies are dark-scened. Watching old movies I can actually SEE what is going on. A lot of new movies I can barely discern what the hell is going on. It could be day time in the scene and it feels like night time. Also, I can't freaking hear crap anymore in movies. They're loud mumbling."
Willy_Billy_WHO
Yummy
"Stop having people take like 1 bite of what they ordered then leave. It's a small thing, but I've never seen it happen in real life."
Smitty876
"Or worse, order something when they just intend to talk to someone there for a couple minutes and then leave when the food arrives. Who pays for it?"
FuturePut5
"I now want to see a movie set in one of these restaurants where every protagonist goes to eat. Just a constant parade of people taking one bite, throwing money on the table, or walking out without paying at all."
theresamouseinmyhous
One at a time...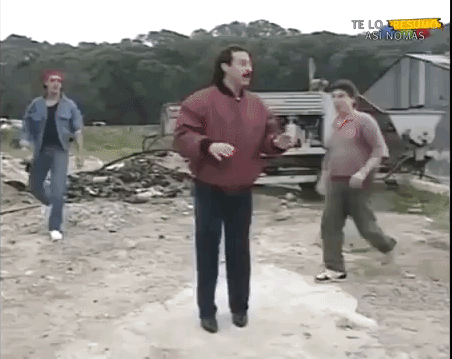 Self Defense Fighting GIF
Giphy
"Making movies where the 1 good guy defeats 20 bad guys because the 20 bad guys attack the 1 good guy one by one."
yamsnavas2
The Bad Giveaways
"Spoiling the film in the trailers."
Painting-Powerful
"Or showing all the best/funniest scenes in the trailer and then leaving you wondering wtf am I watching when watching the movie itself."
Kataphractoi
"Or they misrepresent the movie entirely by spinning it as a comedy when it's really a drama with a couple funny bits and only those funny bits make the trailer."
Secretagentmanstumpy
Lord Hollywood has a lot of work to do!
What would you add to this list? Let us know in the comments.
Keep reading...
Show less
With so many streaming platforms and too many recommendations to watch your friends' favorite shows, how do you prioritize what shows to watch?
Those who can afford to sit in front of the TV all day–because that is the commitment it takes to start making a dent in your viewing playlist–must choose wisely in determining which shows to start binging.
If a show fails to grab your attention from the get go, you might be prone to ditch it and go on to the next one on the list.
The risk of course is you might be missing out on something that is worth sitting through the slow-burn, exposition-y episodes of a show that is trying to establish itself at the beginning but becomes wildly rewarding towards the end.
But who has time for all that?

Apparently, there were many TV show viewers whose patience ran thin.

To find out what shows strangers online thought was not worth their time, Redditor itsamu asked:

"What TV series isn't worth finishing?"
You would think fantasy and action shows can sustain your attention, but they're not all created the same.
Not Having The Time For This One
"Once upon a time. It literally repeats the entire first season's plot."
– ShamrockMilk

The Irony
"The Flash."
– XxMysteriousManXx
"I'm the fastest man alive. Except for the main villain of this season. And the random guy I'm chasing who escaped around the corner of the building, despite the fact I can search an entire square mile in under a minute. Nah, he's gone, no need to check."
– no1ofconsequencedied

One Strong Season
"Heroes. Watch the first season, and then stop."
– jodefo8605

Can't Kill What's Already Dead
"The walking dead, gave up a while ago. Don't even know if it has finished or not yet."
– nanermaner

The Outlook Was Already...
"Grimm. Started off so good, just got worse and worse and worse."
– j4ck_0f_bl4des

Getting Straight To The Point​
"Arrow. It ends at season 2, ya hear me? SEASON TWO!"
Many Redditors recommended cutting the length of a TV season by half.
Wrap It Up
"We really should have more limited series. Some shows have premises that are good for a season or two that get ruined by dragging it out for multiple seasons."
– serefina

The Brits Get It
"Watch more British shows. Fewer episodes generally so they don't as often run out of ideas or go off the rails. Fleabag for example, two perfect seasons and done."
– BrockStar92

Even people who enjoy the pacing of dramas found some in the genre quite tedious.
That Final Season
"House of cards. Just stop watching on the last episode of the penultimate season and pretend the last one is still in the works. The last season is insulting on so many levels."
– Strange-Ad8829

You Gotta Be Toking
"Weeds. Good for the first three seasons or so. Really f'king comes off the rails after that."
– tobor32779

They May Have A Case Here
"Suits. It becomes very repetitive after a while​."
– darkspark1224
"Worst Finale Ever"
"The last couple seasons of Castle were garbage. The finale was the worst finale in the history of finales. Yes even worst than GoT and HIMYM. Such a disgrace for a show that used to be cute, fun and sharply written. I can't even bring myself to watch marathons when they are on and it was one of my favorite shows when it first started."
– Mental_Worker_1520

I'm probably in the minority here but I had to give up on Game of Thrones by the end of its first season.
I think I was expecting more fantasy and dragons straight away, but as I waited for more action, I found myself losing interest in the characters and patience in keeping track of who was related to whom.
So I put a pin in it and started watching other shows.
When I heard about fans complaining about the letdown of an ending, that was enough for me to remove it from my list permanently.
Hey, to each their own.

Keep reading...
Show less
Who doesn't love adding to a story?
We've all watched a film, a tv show, read a book or played a game that once it was over, our hearts sank.
We wanted more!
What happens next?
You never want great stories to end.
And sometimes, the continuation surpasses the original.
It's rare, but it happens.
And I will die on this hill.
Redditor FireSwarm21 wanted to know what sequels and beyond were a step above the originals.
"What sequels are better than the original?"
I love sequels to my favorite stories. The characters never leave.
Rescue Me
the rescuers worry GIF
Giphy
"The Rescuers Down Under."
Kinuama
"Wow! I haven't seen this movie in likely over 20 years!! Used to be one of my favorites... does anyone know if it's on Disney+?"
FrogAnalSex69
Let's Game
"Uncharted 2: Among thieves."
FlyHigh3000
"I think is extremely common in games since the first one usually doesn't just have to set up characters and story but also the style, engine, etc... With the second the studio can invest way more into the actual game."
Version_1
"The even numbered Uncharted games are my favorites even though 1 and 3 are good too."
Loganp812
Silence
"Silent Hill 2. The game, to be clear, not the second film."
madefromconcentrate
"Even though I wouldn't call the first Silent Hill a good movie, I do really think Cristopher Gans cared about Silent Hill and tried his best."
"You can see he made some changes to the characters and story to male it a more 'palatable' movie for Hollywood. Maybe those changes shouldn't have been made but you can see the reason why it was. If nothing else that movie looked like Silent Hill."
Artikay
The Next Generation
"Wrath of Khan."
xkulp8
"The movie that saved Star Trek. And over Gene Roddenberry's objections, I might add. Also, it still kind of blows my mind that only 5 years passed between The Wrath of Khan and The Next Generation. They feel like completely different eras."
diamond
"Wrath of Khan has a late 70s feel in a 1982 movie. What most people think of as the 80s hadn't quite hit its stride culturally yet. Meanwhile, if you look at the early episodes of TNG they feel a little dated, although not as much."
Green_Prompt_6386
Star Stories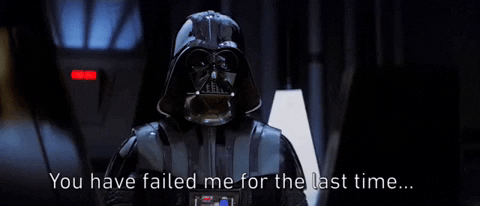 the empire strikes back GIF by Star Wars
Giphy
"The Empire Strikes Back."
ImportanceBig4448
"Rewatching the trilogy with my girlfriend and the fight scenes are way waaaay better! The pacing, too!"
Lochifess
Ah the drama of the Star Wars series. A neverending saga.
Back to Gotham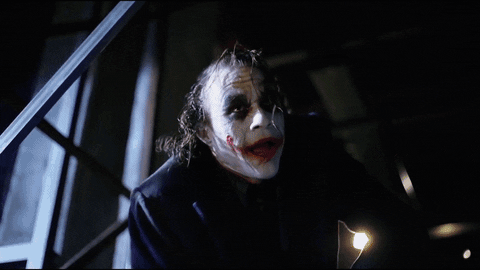 the dark knight joker GIF by hero0fwar
Giphy
"The Dark Knight is leaps and bounds better than Batman Begins."
Boring-Pudding
The Through Line
"Terminator 2."
idkwhattoput_111
"I agree but what is interesting about T2 is that the world-building and plot of the original Terminator plays a major hand in making T2 amazing. Having the antagonist from the first become the protagonist in the second sets up for an amazing plot and throughline."
ShadoFlameX
Warriors
"𝙏𝙝𝙚 𝙍𝙤𝙖𝙙 𝙒𝙖𝙧𝙧𝙞𝙤𝙧 is better than 𝙈𝙖𝙙 𝙈𝙖𝙭."
sqeptiqmqsqeptiq
"I watched mad Max recently for the first time and was so confused. I was like, 'where's all the post-apocalypse stuff?' I thought I was watching the wrong film and had to double-check. To be honest I didn't enjoy it that much but I did love all the sequels."
randomisedjew
Dreamworks Works
"Shrek 2 = better."
BigDanal123
"Shrek 1 was very good but Shrek 2 was an improvement in many ways. Shrek 3 was definitely the weakest of the series but not a terrible movie by any means. Shrek 4 was at least as good as 1 and 2."
"Actually Dreamworks does sequels pretty well as the major companies go. Kung Fu Panda 2 was just as good as if not better than the first. The third was not actually that good but they can't all be winners. The tv shows are pretty good. How to Train your Dragon 2 tore out my heart and stomped on it but it was still a good movie. The Madagascar movies are all of similar quality to each other."
dragon_morgan
Talking to the Spirits...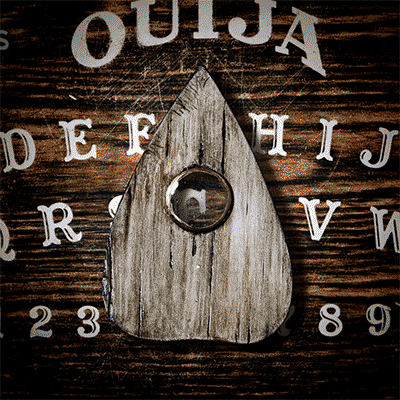 Ouija Board Movie GIF by Ouija: Origin of Evil
Giphy
"Ouija: Origin of Evil was surprisingly better than Ouija the original. Now Ouija was pretty bad so it didn't take much but usually these off brand horror movies go from bad to worse if they attempt a sequel."
bobbytwosticksBTS
Sometimes more of the story is always better.
Keep reading...
Show less