Finding a life partner is hard.
Why do the movies lie to us?
And so many more people are choosing life alone.
I guess that not having to share a bed thing is a real plus.
Redditor TheSilverKnight711 wanted to hear from all the single ladies... and gents... and everyone in between. They asked:

"What's stopping you from having a partner in life?"
I'm just not that into any of it. I'm also tired. That's just me. And you?
Me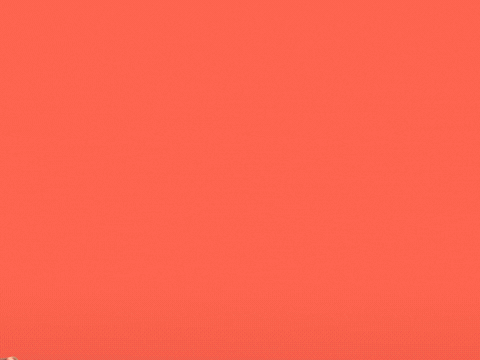 For Me GIF by Lil Yachty
Giphy
"Me, myself and I."
F1r3Phoen1x
"Try trusting all three of them."
TaintModel
Tough
"Trust issues."
DrMannulus
"That's such a tough way to live. It took me until my 40's to realize that the main person who didn't like me was myself. Took me a few years to talk myself around to liking me and then loving me. Now I am able to be less critical of other people too. (If I'm judging others, then I must expect to be judged too) My life is less stressful and I'm actually happy."
hen1bar
Meh
"Currently I'm making 0 effort to do so. Haven't been interested in anyone in a while."
Angel_OfSolitude
"Same, I hate online dating cause I can't tell what peoples personalities are and Im not on most forums of social media. 'Im obviously still on reddit but I have nothing else besides snapchat."
"I also work a lot as well, so pretty much the only time I come in contact with new women in my life is like at the grocery store. I don't drink much but I feel like I need to start hitting bars or college parties or something though. Im not even in college but It seems like it's the only way to meet women around my age without social media."
"Or just approaching random ones in the store. I just feel like unless I just actively 'hunt' for a date I won't ever find one. Which sucks cause I'd rather meet women organically, rather than just trying to hit up someone you see cause they might have potential based on looks."
thepastyprince
Happy
"The idea that I'm happy by myself."
Dvmbledore
"It's definitely a confidence thing. People in relationships don't need others' approval nearly as much - this translates to more confident, less needy behavior that signals to others that you're self-assured and comfortable with yourself. That's very appealing."
theragingletter
in-between...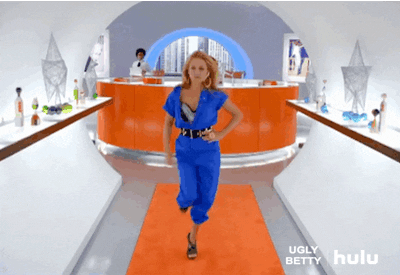 amanda tanen catwalk GIF by HULU
Giphy
"I'm in that awkward in-between area where I've got too much self-worth to settle for someone who's going to ruin my life and not enough self-worth to let a good person love me."
JACofalltrades1
There really is no rhyme or reason to it all. Is there?
Blah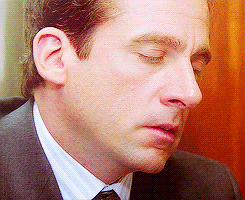 annoyed GIF
Giphy
"My personality. I get bored really fast, and don't think it'll be fair to the other person. My friends say it's because I haven't met the right person, maybe true, but I don't want to risk it."
mapeci77
"the rest of my life"
"Not being able to find someone that I can forsee the rest of my life with."
nuovi
"When I was dating in the 1970s, 'the rest of my life' was my standard statement to myself. Sure he was great to be around, but could I put up with him for the rest of my life? For my one, yes, except it was for the rest of his life. He died in January after being married for 44+ years. Simple comparison: Could I live with him in lockdown?
EC-Texas
"attractive"
"I'm not the best in social situations and I feel like I have nothing to offer."
JukeBoxHero1997
"Just a heads up: you absolutely have something to offer. Whether you're good at socializing or not, just show someone kindness and respect."
"And be there for them, and if they are available and attracted to you then you'll be everything they need. And I don't mean like you have to be physically 'attractive,' but like the person actually is down to hang out with you. Either way, you have worth and someone would be happy to love the sh*t out of you if you let them. :) "
SteveNJulia
Terrible
"I'm a really terrible partner. I've put multiple people through absolute hell, because they have normal expectations in relationship. I require a lot of alone time, sometimes I just want to sleep by myself. sometimes I like traveling by myself. I can get super depressed and withdraw."
"I've learned now that I have to keep things casual and I'm probably not meant to be a typical relationship where you build a life together and live together all the time. Also, I'm sure it's just modeling because my mom and stepdad live separately and just go on dates, so unless I find someone who loves being alone as much as me (unlikely) I guess I'm just over here vibing."
LadySovereign
Too Good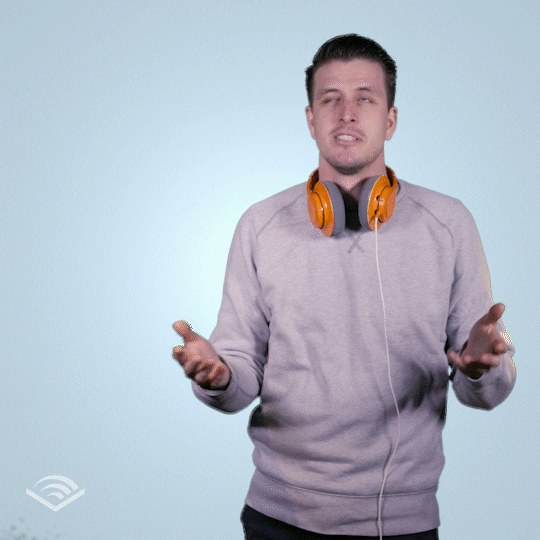 Which One Reaction GIF by Audible
Giphy
"Vacillating wildly between 'I'm not good enough for this person, and it's only a matter of time before they find out,' and, 'I'm too good for this person, I will never be satisfied.' Often, multiple times on the space of a single afternoon."
robbycakes
Alone is ok as long as you're ok. So be ok alone.
Want to "know" more?
Sign up for the Knowable newsletter here.
Never miss another big, odd, funny or heartbreaking moment again.
Keep reading...
Show less
Oh the penis, what a strange little appendage.
It is the source of so much joy and so much drama.
And there is so much to know about it.
Penis knowledge often feels neglected.
Are you curious? Let's discuss...

Redditor Helpful_Jellyfish_69 wanted the men out there to speak about and shed some light on anatomy. They asked:
"Men of Reddit, what should women know about the penis?"
I hate anatomy. They should have taught us more in high school. No?
Sensitive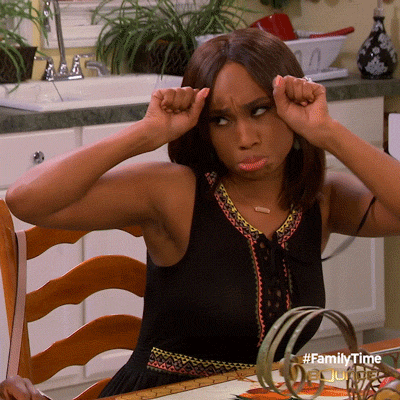 Sad Baby GIF by Bounce
Giphy
"It's overwhelmingly sensitive mid and post orgasm."
Aethelstan-
Stuck...
"It sometimes sticks to our thighs and we have to take a big step to unstick them."
wetlettuce42
"Women have to rearrange the furniture sometimes too."
ZTwilight
"I'm going to be watching every single man walk now and when they take a big step I'm gonna know that it's is stuck to their thighs."
Arkady2009
Cartilage
"A lot of penises naturally harden in a certain direction. I've had multiple partners that love to mess around and pull on it when hard. It's a very odd and uncomfortable sensation. Best thing I can compare it to is pushing the cartilage in your nose in the wrong direction, but a lot more sensitive. Guys may not react a lot, but at least ask if stuff feels weird."
Die_woofer
Fragile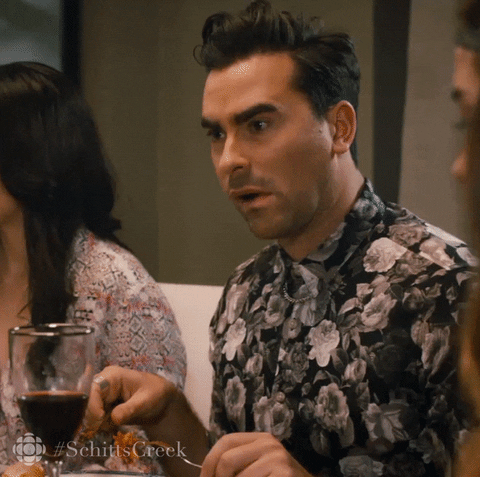 Schitts Creek Pain GIF by CBC
Giphy
"That thin bit of stretched skin connecting the shaft and head from below… it's easy to rip, so please be careful down there."
Xylophonewarrior
Well that last one is terrifying. Even I didn't know that.
Waterworks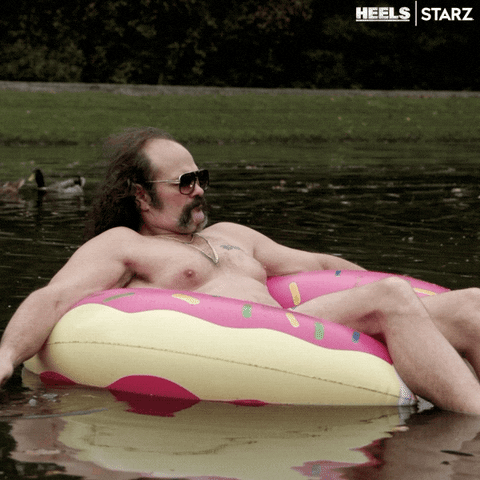 Episode 4 Swimming GIF by Heels
Giphy
"It floats in water."
Reddit-username_here
"I mostly use the shower and don't use the bathtub but a few years ago I did and found that it was floating lmao. It was hella funny when I discovered it."
wasabiEatingMoonMan

Bad Mix
"It doesn't always get along with antidepressants. It's not you, the medication can cause lower libido or none at all, with or without various erectile dysfunctions, at random times for some, all the time for others."
SquizzleSE
"Penis-bearer with ADHD on Vyvanse (dexamphetamine) - correct. It skyrockets the libido but makes it harder to maintain/achieve an erection."
"Cialis/viagra counters that by enabling easier blood flow though so there's definitely solutions to most problems that are results of other medications unwanted side effects except perhaps anorgasmia somewhat commonly caused by antidepressants."
SquizzleSE
SURPRISE!!
"I've seen women say 'don't mess with me if your stick doesn't extend past your testicles when flaccid.' This is a misunderstanding of growers and show-ers. A show-er is obviously as big as he shows with a relative few cm difference. A grower can really surprise you, starting as a button and ending as a bratwurst."
TheRealMekkor
"not ready"
"He has own mind. We can't control the erection. He can increase in size up to 3 times from 'not ready' position. So when u see it's 'not ready' and it looks small, just wait, there is still good chances."
Okkaaaaaey
"The 'multiplier' is different. Some are a shower, where they are big flaccid, and don't increase a lot when getting hard. Some are growers, but can be like 3 times as big erect as flaccid."
Not_Like_Equals_Gay
Terror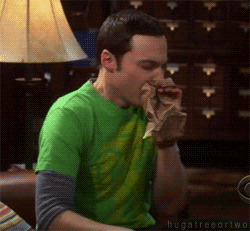 The Big Bang Theory Reaction GIF
Giphy
"Anxiety erections are a thing; I'm terrified of this exam tomorrow, I'm not horny."
tartar-buildup
Erections. It's always about the erections.
Want to "know" more?
Sign up for the Knowable newsletter here.
Never miss another big, odd, funny or heartbreaking moment again.
Keep reading...
Show less
The beginning is always easy.
The end is always an issue.
That's why it's the end. Final.
I've always found that true about writing.
Where else does it apply?
Redditor JimmyJoeJoe__ wanted to discuss all the things that are way too easy to begin. They asked:
"What's easier to create than to destroy?"
Tasks that drain your energy always start strong. But that finish is drama.
I heard...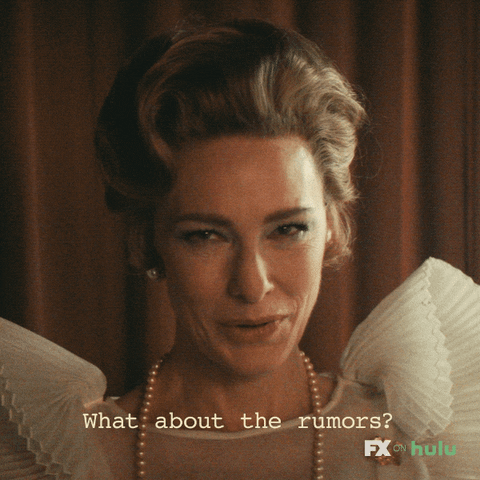 Scandal Gossip GIF by FX Networks
Giphy
"Rumors."
Back2Bach
"I don't know about that. Fleetwood Mac put a lot of time and effort into that album and you can just snap it with your bare hands if you barely try."
willthethrill4700
What you owe...
"Debt."
Berniethedog
"As a person with student debt, I feel this on a spiritual level 😭."
meandering_simpleton
"Make sure to refinance your loans now! With inflation at its highest in 40 years they are likely to raise interests rates so I'd suggest consolidating your loans and get a fixed rate if you're on a variable rate now. I just went from high 6% variable arp to 3.22% fixed!! Saving me literally thousands in interest. And this was only for my non-federal loans totalling around 71,000, I suspect the government has a plan for these fed loans."
LysolLounge
It'll only get worse...
"Anxiety."
theletterQfivetimes
"This is so true. A couple of years ago I started having a permanent feeling of dizziness. Like, all of the time. Not even lying in bed would help. I went to see a couple of doctors and they all said 'yeah, you're having problems with your inner ear.' They prescribed me medication for that but it didn't really work. I spent a long, long time like this and even got used to it."
"Turns out it was anxiety. But I just realised it when I had a burst of daily panic attacks over the course of two (horrible) weeks. I didn't even know it could have something in common. Later I was told by my therapist that anxiety can manifest itself in a lot of uncommon ways like dizziness, memory problems, ringing of the ears, feeling cold all the time, etc."
"It's awful. So, I guess it's better to listen to your body and get help whenever you feel something different even though it could feel harmless. Time will only worsen anxiety."
wxnderingcat
Body Issues
"Body fat."
EerieArizona
"I can't lose the muscle I gained when I used to work out now I just have thick thighs for life. I wish I could work out and lose fat but not get too yoked. Running is also not ideal because it loses stomach fat for me, but the leg fat kind of just stays around. I'm a dude with a weird body."
REDDIT
"destroy"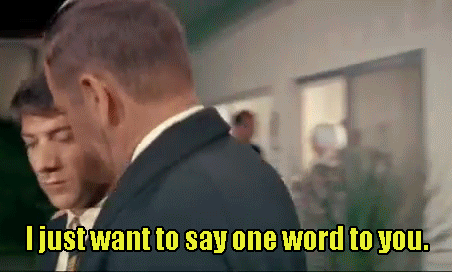 the graduate plastics GIF
Giphy
"Plastic."
Carbonatite
"I guess it depends on how you define destroy right? To 'destroy' most stuff you just gotta like snap it in half or break it or something, which is definitely easier for a piece of plastic than creating it."
BurpYoshi
Those are great examples. Rumors. So true. You can't unring a bell.
Destruction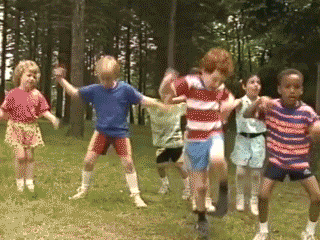 Kids Playing GIF by moodman
Giphy
"Children."
Simple-Definition366
"There's one way to create them, but tons of ways to destroy them."
DeathSpiral321
I don't know for sure...
"Conspiracy theory."
I_Lick_Bananas
"That's what they want you to think."
CB-CKLRDRZEX-JKX-F
"Honestly the long term successful conspiracy theories are usually pretty sophisticated, but those are just a small fraction. Conspiracy theories are an incredibly interesting phenomenon to study evolution."
Single_Blueberry
People
"Humanity itself. What i mean to say is that humanity has been through so much, The crusades, the black plague, ww1 and 2. Humanity are vicious little monkeys that are incredibly hard to kill while yes nukes are a easy answer, mutually assured destruction isn't exactly a goal for any country so I doubt nukes are of any concern but that other stuff can wipe us out easily"
krusteeklown
Cemented
"A concrete sidewalk."
among_apes
"Concrete in general. People pour massive chunks (mass pour) of that not really thinking about it getting ripped up in 20 years, so often it's a lot bigger than you'd like it to be."
HongKongBasedJesus
Flames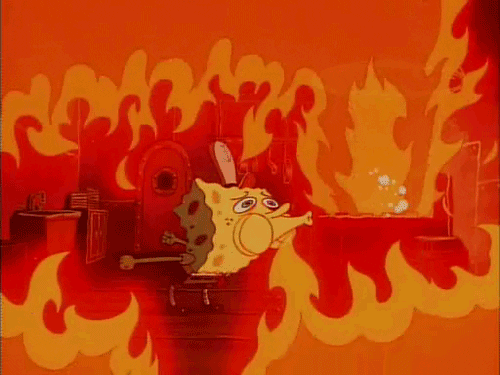 Scared On Fire GIF by SpongeBob SquarePants
Giphy
"A housefire."
MarsNirgal
"Fire in general."
doochebag420696969
Fire. All it takes is seconds. One match. And boom... such is life.
Want to "know" more?
Sign up for the Knowable newsletter here.

Never miss another big, odd, funny or heartbreaking moment again.
Keep reading...
Show less
The shower. Your bed. A warm and comfy position on the couch. What do all of these things have in common? Once you get into them, you don't wanna get out.
Easy to enter, difficult to leave. Once you are in, you are in. And getting out isn't going to be the cakewalk that you want it to be. You are gonna have to do some work to get yourself away.
Redditor SingleFunction223 asked:
"What's a place that is easy to enter, but difficult to leave?"
Love Your Elders
"Your grandparents' house. My grandpa has been gone since 1989 but I still remember what he would say as soon as we would get ready to gather our things to leave."
"He would say 'What's your hurry? What's your hurry?' I can almost hear him. I still miss him."-Traditional-Worth295
Human Maze
"My wife and son went to a corn maze that had a trivia question posted at every decision point. Based on your answer, the sign directed you which path to take."
"They were stuck in there for hours! They tried multiple answers at some point. Eventually, they could see the edge of the maze and they just busted out the side."-badwhiskey63
Oh My Gosh, How Are You?
"The store when your mom sees one of her friends and starts talking" - OwnerOfABrainCell
Excuse Me, Clear Out
"Apparently my house if you are a moth."-Midnight_grizz
"I open the door, point to it, and ask them repeatedly to leave. This works a surprising amount of the time."
"My mates didn't believe me till New Years Day, then they all just stared at me after 4 flies left the house. I don't know why they leave when I ask, but they do. Have you tried asking them?"-keytherz
We've All Been There, And Never Allowed To Leave
"Apparently malls in my dreams."
"Whenever I enter 1 in my dreams, I Instantly know I'm fucked. Only hope is finding someone familiar or conscious (idk why all the people in my malls are just black blobs)" - Duck_with_a_Sandal
Everyone, Remember Where We Parked!
"A large parking lot. 20 mins to find your car followed by a maze to find your way out." - jujublackkkk
Can We Go Already?
"A friend of your moms house. "Time to go!" Twenty minutes later, their still saying their good byes" - Fnaf_and_anime_weeb
These things will wrap you in their warm embrace and never let you go....ever.
It's A Downhill Trajectory
"Poverty."-flossgoat2
"Plenty of people don't realise how flimsy it all is. One or two mistakes and you can find yourself in a financial situation that's going to take years to escape."-ElMothMan
"In the US, it doesn't even have to be a mistake. Just get sick or injured enough, and you could have done everything right for decades. It'll all be wiped out in months."-asianpeterson
The Furniture Void
"Furniture stores, but--There are a few tricks to IKEA. For one, you can enter from the register side and directly go into the area where you pick up your boxes."
"Ideal if you already know what you're getting as you can skip the showroom maze."

"Secondly, the employees have to get around easily too, so even when you do go into the showroom, look around a bit."
"There are shortcuts everywhere. They're not marked very well as the company wants you to walk past everything, but they're there."-NMe84
The Descent
"Underwater caves (specifically without cave training/gear). The water is air clear, so it's very inviting. Super easy to go just a bit too far."
"Once you're in, there are a lot of ways to die. You can take a turn down a side passage without realizing it, stir up the bottom with poor technique, have a light failure without proper backups, stay too long and not reserve enough gas for exit, get stuck, have an unfixable reg failure without redundancy, etc."
"Lots of really experienced open water divers have kicked the bucket in caves. Sometimes they were right near the exit, they just didn't have the training or gear to get there."
"Cave diving is awesome, but you have to be prepared for it, and your PADI DM cert will just make you more confident as you swim to your death."-helodriver87
Welcome To The Hotel California
"I've dealt with a lot of addicts in my family. The only thing that I've ever seen get them on the right path is nearly dying or being told they'll die if they continue."
"It doesn't matter how much they harm their loved ones. It doesn't matter how much strain they put on all of those around them."
"It doesn't matter to them that they scare the f**k out of their little brother. It's sickening. Don't do meth."-JustinWendell
Even if you want to exit these things, it's going to be a fight to get away for real and for true.
They Got You, They Have You
"The Marine Corps"
"Good luck getting that TRS done when it's only offered on another base. Or final physical. Even if you get all that done you gotta deal with admin and pray they don't lose your paperwork." - justarandomguy61
The USA Making Life Easy As Usual
"Mexico, if you're entering from the United States."
"Seriously, you can just walk into Mexico whenever you want, but leaving you have to wait in a very long line and get your passport checked and sometimes your car/bags searched even if you got nothing illegal going on..."
"I love Mexico, but man, going back into the States is always a hassle lol."-miss_noodle02
You Don't Know What To Do
"Any kind of abusive relationship, especially if you're young and don't have much experience." - awake-but-dreamin
The Benefits Are Too Good To Walk Away From
"An easy great-paying job, but at the end of the day it sucks your soul away and changes you as a person." - offspring3000
American Horror Story: Nobody Believes You
"Notoriously, mental institutions. Once you've convinced someone you're a psychopath, it's nearly impossible to convince the staff otherwise."-SemKleeven
"Wasn't there an actor who spent some time in s psychiatric hospital for a little bit, and the crew had to get him out because they wouldn't let him go?"-SturfandTings
"Brad Pitt, read this on Quora just the other day."-Moistery_Machine
Volunteer Your Time Or Your Life?
"Any kind of volunteering. For me it is teaching children's church. Once you start there is no easy exit. Girl scout leader, flag football coach, company birthday planner .. idk .. just about any volunteer gig."-henriettaroxs
"Can confirm, I volunteered at a youth house and the number of volunteers kept dropping, I couldn't abandon it or otherwise it would have to cease their operations. It wore me down and dragged my mental state down with it."-TradesSexForFood
It's not always a bad thing that something can enrapture you so easily once you are in it, but exercise caution and agency when approaching any of these things.
Otherwise you might just find that you've let a ton of time go by stuck in it--and what good is a life stuck in anything?
Want to "know" more?
Sign up for the Knowable newsletter here.
Never miss another big, odd, funny, or heartbreaking moment again.
Keep reading...
Show less
Navigating life is difficult enough as it is. So why must certain things in our day-to-day have to be so hard?

Sure, some things we encounter are understandably challenging, like school, for instance.
A college degree doesn't manifest itself. It takes discipline and hours of hitting the books to expand our knowledge.
But there are some activities that have no reason for being an obstacle in the first place—like successfully taking off a price tag from an article of clothing without unraveling a loose thread, figuring out taxes, or just making friends.
Curious to hear examples of life's ridiculous challenges that shouldn't be, Redditor Jasong222 asked:
"What's something that should be easier than it is?"
These seemingly simple concepts shouldn't be nerve-wracking to figure out.
Form Of Risk Management
"Insurance. The concept itself seems so simple but actually going through it trying to understand is just ridiculous to me."
– KeepMyMomOutOfthis

Forming Bonds
"Making friends."
– fireball2294
"Keeping friends."
– 3sponge

Time To Snooze
"Falling asleep."
– Dork_from_New_York
"And on a similar note, putting a newborn baby to sleep. It's ridiculous how difficult it is to put - and keep - a newborn baby to sleep."
– orange_cuse

Relocating
"Moving. It's absolutely f'king stressful."
– TheBrassDancer

These tactile efforts shouldn't require much skill.
Pesky Adhesive
"Removing a label from jar. That goddamn glue! What it's made of?!"
– MiloMaybeLolz

Copy That
"Printers."
"Printer technology hasn't changed since the 1990s. Communication between a computer and a printer is still using drivers that haven't been modified in decades. You still get weird print queue problems, you still get instances where your computer can't find your printer."
"It shouldn't be this hard to just print a piece of paper."
– whomp1970

Getting To The Good Stuff
"Opening a fruit cup without spilling it everywhere."
– XawesomepersonX
Mechanical Hazard
"Changing the headlamp in a car."
"In our old 07 Focus the process was simple, the execution was made difficult."
"Awkward spot and there was a small jagged piece of metal sticking out somewhere. I could change it, but would always end up with a bloodied hand."
– Jmen4Ever
The process of going through protocol is understandable, but not when it doesn't work out in our favor.
Dealing With Customer Service
"Calling any number of customer service lines. If I actually get through to someone, after waiting for 30 minutes, it often ends in them hanging up on me."
– herdevineMajority
This Isn't Working Out
"Canceling a gym membership."
– uhohoreolas
"I had to get a doctor's note to end a gym membership early once. I had to make a useless appointment and everything, my doctor was pissed but he wrote the note."
– Keri2816

Getting To Know You
"F'king job interviews. That is IF you manage to get invited to one!"
– urbansamurai13

For me, getting out of bed is a mentally taxing process.
It sounds simple on paper—unfurling the bed covers, swinging my legs over onto the floor and standing up. But every morning, when it's time to get my day started, I struggle with getting myself out of bed.
"I can sleep for a few more minutes...I have to get this done, though...I have to pee...maybe I'll pee right here...I need coffee...I have to make it, though...maybe I'll skip work"—are just examples of the conversations I may or may not have had in my head.

Want to "know" more?
Sign up for the Knowable newsletter here.
Never miss another big, odd, funny or heartbreaking moment again.
Keep reading...
Show less