There are so many layers to crime, so many levels.
Are there crimes that aren't really crimes?
We're not talking about murder here, but what about jaywalking?
If there is no victim, does it count?
There are also quite a few local laws that don't quite make sense.
Should those count as a true crime especially if they get repealed when people find out about them?
One Redditor wanted to discuss the ways we end up in trouble with the law without a body, so they
asked:
"What's the best example of a victimless crime?"
I'm probably guilty of everything we're about to talk about.
GO!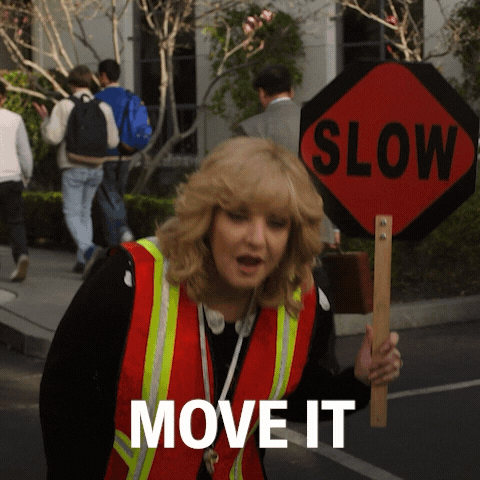 Yelling The Goldbergs GIF by ABC Network
Giphy
"Eh... I jaywalk and don't care. As long as no cars are coming I just go."
IHateMath14
Get a Handbook
"Piracy of Adobe Photoshop and other Adobe products."
"I've read that Adobe just allows it to happen, because it means that the young generation of designers and creatives get trained on the software as kids/students, and then when they're at work in the real world the companies that actually have to pay for whatever they use have to buy it, because Adobe products are what people are familiar with."
Reddit
Just Us
"Prostitution."
"If two adults want to have sex it's 100% fine. But if two adults want to have sex for money it's 100% illegal. It's just a moral thing not a logical thing. Think of all the tax money they could get from it."
Prestigious_Water336
When in Michigan
"Up until a few years ago it was illegal in Michigan to leave your car idling and unoccupied, even on private property. The law was in place to discourage auto theft. But practically everyone does it on winter mornings to warm up their cars. I'd never heard of it being enforced until a few years back when a guy got ticketed for having his car running in his own driveway. Most people were surprised to find out that there was even a law about it. It was repealed soon after."
President_Calhoun
Nonsense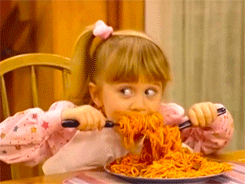 Hungry Full House GIF
Giphy
"Apparently saving food that was going to be thrown away. Feeding the homeless."
A_Bowler_Hat
How is it a crime to feed needy people? Insane.
Potentials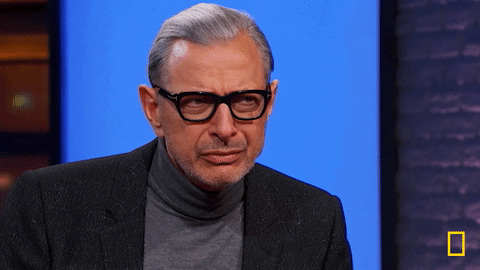 Tell Me More Jeff Goldblum GIF by National Geographic Channel
Giphy
"Pretty much breaking any laws that are meant to prevent injury or harm. i.e. not wearing a seatbelt. speeding, jaywalking, carrying a firearm in public etc. The are only potential victims, but no actual victims yet."
Sufficient_Focus
On Her Own...
"When the school called me because my kid was smart enough to buy a 20 dollar bag of candy, and start nickel and diming it for a profit to other students.
"The whole economic system is based on this very principle. My 7th grader figured out how to make a buck. On her own."
"I insisted on entering the science fair using this scenario as a social experiment. She's thinking about it."
Junior_Interview5711
Zoned Out
"A lot of zoning violations that are more about aesthetics such as having unregistered cars in your yard, not painting your house a certain color, too many or not enough plants, other stupid things that aren't hurting anything other than your nosy neighbor's feelings."
"I agree with zoning for health and safety. But just for showiness, it's not hurting anything. If they don't like my house and yard don't look. Mind your own business."
llcucf80
Simple Stuff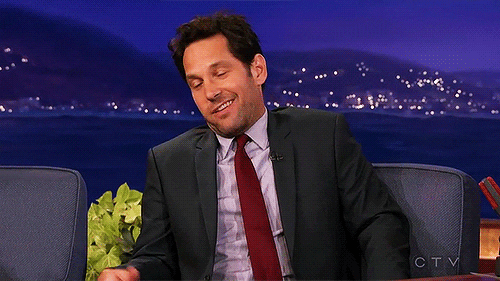 Bored Paul Rudd GIF
Giphy
Mere possession of pretty much anything. If something is considered dangerous/bad, the crime lies in how it's used, not simply possessing it."
lawontheside
Well, these really were some interesting cases.
Do you have any other victimless crimes you'd like to pose? Let us know in the comments.
That pile of laundry has been sitting there, waiting to be folded and put away.
Those emails are waiting to be answered.
A form is waiting to be filled out.
We've all done the thing where we dread and put off something, only to discover later that completing it wasn't that big of a deal.
Redditor UnoAboveAll asked:
"What was your 'it can't be that easy / it was that easy' moment in your life?"
Auditions
"I Lived in Jersey and a friend invited me to a commercial audition at an NYC bar. I went because of the bar."
"I auditioned after two beers and left thinking it was a waste of time."
"A month later, I get a call that they want to use me for the commercial. The director was the guy who directed the original 'Space Jam.'"
"I got lines and ended up in two of their commercials and got a 40k payday where I thought someone made a clerical error. Started my acting career and am now a writer/director/flight attendant."
- ZDrev10
Home Repairs
"Fixing clogged drains."
"Started out because my sink drain plug wouldn't stay up. Poked around under the sink and found the pop-up rod had rusted completely through and broken. Cost me $5 for a new one at the plumbing supply store next to where I worked at the time. Took five minutes to figure out how to swap, and now I know how sink and shower drains come apart, which makes unclogging them simple."
"Maybe it's just me, but in my brain, it seemed like that was something I'd have to call a plumber to come to unclog, but it's all remarkably simple."
- figmaxwell
Small Claims Court
​"Suing someone in Small Claims. It was surprisingly easy because my case was rock solid and I had a professionally printed document of evidence, witness statements, and precise records sent over to the court while the Defendant did literally nothing but send unlabeled loose printouts of my Facebook page as her so-called evidence."
"It was a very quick judgment for the plaintiff!"
- Kelosaurus_Rex
Salary Request
"Got a salary request when applying for a job, accidentally wrote double what I meant to write since the number keys were right next to each other. They accepted anyway."
- ahjteam
Light and Sound
"Worked on an almost five-million dollar lighting rig for a concert as a junior guy on the job. We get it all plugged in and patched but none of it would turn on. All the guys were freaking out trying to figure out why. The team collectively had about 150 years of experience."
"No one checked to see if the generators were turned on."
"I was like no way this is why but I'll just go check if the generators are good. Flipped stuff on and voila."
- Firerobe
Dumpster Diving
"Found a 60" tv by the dumpster. Plugged it in, didn't turn on. Looked up common problems with the model number, bought a part on eBay for $20, replaced the part, and had a huge TV."
- ThinkIGotHacked
You Can't Win If You Don't Apply
"In college, the professor advertised an internship and wrote the info on the board."
"Out of a class of 150 students, I was the only one to apply and I fulfilled my internship requirement for graduation."
- pendeltonskyforce
Test Retakes
"All the students pretty much bombed a networking final. The teacher said we could retake it but we would be alone (no group). Which worked out perfectly for me; they wouldn't get in my way and I wouldn't have to coordinate them."
"I was also the only person who showed up to retake and brought my final grade up to a 90."
- maiden_burma
Shoelaces
"Tying shoe laces."
"When I was a kid, no one ever managed to teach me how to tie my shoes. I remember never being able to get that last step that ties it all together and in general, I suck with knots. I would have been garbage in the boy scouts. I got into my early 20's relying mostly on velcro shoes."
"But one day, I sat down with a pair of new shoes, determined to figure it out. I put one on and tied it correctly on the first try. I just sat there dumbfounded for a few minutes, wondering how it had been that easy all along."
- IIIMjolNirIII
Renting
"I was recently looking for an apartment and rent in my city, like most cities currently, is outrageous."
"So after three days of looking, I found this two-bedroom apartment with a price that normally would get you a roach-infested one-bedroom or studio s**thole in a bad part of town."
"But these apartments look nice, they're in a good part of town, the reviews online are all positive, I can't figure out the catch."
"Then I see there is a year-long wait list for this place, but I decided to go to the leasing office and after talking to the property manager, I get bumped to the top of the list for an apartment that becomes available next month."
"I keep waiting for the bottom to drop out. Most people spend months looking for places in my city and they'd be paying a third more than I'm paying at a minimum for a similar place. I looked for three days and found this place but I think I just got lucky and it was just that easy."
- C0nqueredW0rm
House Chores
"Actually doing the chore you put off for a few days."
- thebigjuicyman25
Sleeping
"I never slept well, ever."
"There's an over-the-counter magnesium supplement called 'Calm.' I drink a cup every night and sleep like a hibernating bear."
"It was that easy."
- DomingoLee
Squeaky Doors
"I had a loose hinge on my door. It kind of drove me crazy for three years, but I had no idea how to fix the wood that had been stripped."
"Then I found a product on Amazon for $10 where you shove on a sleeve, break it off and then screw in the new screws. Bought two new hinges that don't squeak."
"Took about 10 minutes and cost $20 and it's no longer a problem!"
- captain-flak
Finding the Perfect Job
"I've hated every job I've ever had. At 18 I joined the military for six years... that sucked the whole time, then went into customer service at Walmart, and they were a bunch of a**holes to everyone. Tried security and they were just degrading."
"Job after job doing what I thought was the right thing. I decided to apply for a local HVAC company just working call center, nothing big, I think there's a total of nine of us on phones. Honestly, it's the best job I've ever had, we all get along, spend hours a day on our group chat sharing memes, and our management has one on one meetings every two weeks with the goal of 'this meeting is not work-related but we want to know just how you're doing, how life's treating you, what do you need?'"
"There's constant communication about expectations and how we can better meet them and how they can help us perform better. The majority of the company's profits are used to better employee lives (I get monthly commission and residuals, and $30 a month healthcare with BCBS) along with monthly potlucks, paid lunches, and competitive pay starting at $17 an hour."
"I haven't seen any turnover... literally none, my position was only hiring because too many people got promoted."
- zombiem00se
Self-Improvement
​"Self-improvement and reflection. Stopped looking at outside factors in my life and started looking at what I could control. Weight, time, who I spent time with, etc. I didn't need to change my whole life in one day. I needed to make small progress."
"Spending one day less a week on gaming and one day a week on improving myself is better than not improving at all. Allowing myself to fail *with intent* to improve is so much easier now that I don't spend time with negative people who demand perfection."
- livinglitch
This particular group of Redditors proved that not only is it possible to get ahead and to accomplish something, but it can be fairly easy to do so.
How do we learn so much of the academic basics so quickly up front, but learn life lessons so slow and so late?

It's a mystery.
And it can be an embarrassing mystery.
But life is learning.
So keep a pad and pen close and acquire things as you go.
A deleted Redditor wanted to discuss the most shockingly simple knowledge we acquire later in life. So they asked everyone:
"What basic, children's-age-level fact did you only find out embarrassingly later in life?"
I'm still processing the fact that Elton John isn't singing to young Tony Danza.
The more you know.
Smorn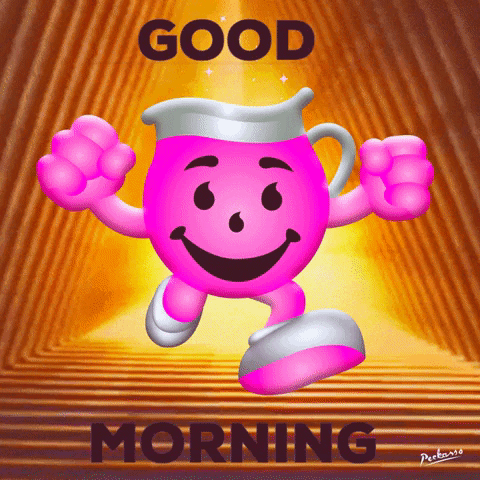 Sorry Good Morning GIF by PEEKASSO
Giphy
"Not me, but in college my buddy asked me how to spell 'smorning' because his phone didn't recognize it as a word. He then goes on to say 'you know, like 'the smorning.' I ask, "do you mean 'this morning??'"
InfernoCBR
Dirty Snow
"I lived in a desert most of my life. No snow. Before my recent experience, I had spent maybe a total of 5 days of my life in snow, and the snow I was in was incredibly light. Because of this I always pictured snow as eternally white and ethereal, like in all the cartoons I'd watched as a kid."
"Went to spend time with my partner's family back in the Midwest in early February. I was absolutely enchanted on my first day of the two week stint. Then I watched what happened as the snow stayed around. And I got to see black ice and the nasty gray/brown snow blocks on the side of the road."
"I suppose I should have KNOWN snow got dirty and tracked over and nasty but I didn't. Robbed the childhood wonder and whimsy right from under my nose."
REDDIT
Happy 19TH!!
"I was baking a cake in my dorm for my 19th birthday. My friends were running around and being loud so I yelled at them to stop because I didn't want them to ruin the cake. They looked at me like I had two heads so I had to explain that my siblings and I were always taught that making loud noises or running around a kitchen when something was baking would make it fall. I was surprised they had never learned that baking rule."
"Yeah turns out that was made up to stop kids from running and being loud for a couple hours when baking was being done. I called my mom up to ask her about it and both she and my grandma were just as shocked as I was to find out it's a myth, so apparently at least 3 generations have believed and followed that rule."
rakedleaves
Damn Ma!
"My mother used to feed me 'dark green lettuce' as salads, I loved it even when I was a kid."
"I think I was 17 and I had a friend over for dinner, asked my mom for seconds of dark green lettuce."
"Friend looks at me, 'Uh, you mean spinach?'"
"Moms had been fooling me my whole life."
Marutar
Pecking Order
"I thought Robins (the birds) came out of hibernation at Christmas time because that's when you see them on cards and stuff in the UK. I did not realise for an verrrry long time that you in fact see them all the time, like normal birds."
bos_well_
I can't recall ever seeing a Robin. I may not be looking hard enough.
Get a Dill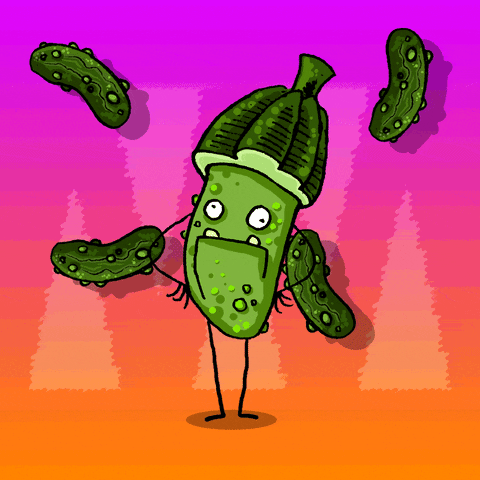 Dance Dancing GIF by Woodblock
Giphy
"One day I had a lightbulb moment. 'Pickling is a process! You can pickle anything. SO WHAT ARE PICKLES?!?' I was gonna blow so many minds with this question. Turns out, it's cucumbers. And everyone on the planet knew that, except me."
Goatpuppy
'Turn your head'
"I was in my mid 30s before I realized that the 'turn your head' part of 'turn your head and cough' was so that you didn't cough on the damned doctor. I always thought it must've flexed some particular muscle or something, I don't know. To my credit, I am a man and I don't think I've ever had to do that."
RaceCeeDeeCee
The Half Left
"My great-grandfather had half a pinkie on his left hand and always said it was because he liked to use it to sop up leftover pancake syrup and had worn it down to a nub. This made sense to me because I'd seen him do that plenty of times."
"I was so embarrassed to be in college before I realized that was ridiculous and finally asked him what really happened."
"In reality, he and my uncle had been working in their blacksmith shop, and my uncle accidentally brought a sledgehammer down on his pinkie. He didn't want to traumatize me with the truth as a kid, but by the time I asked, I was more than old enough to handle it."
EducatedOwlAthena
Balloons...
"When I was 4 or 5 my mother brought me home a balloon one day. Plain blue balloon with helium. I accidentally let it go and it flew away. Being little, I was devastated. Later that night she comes back from somewhere and tells me she was at the gas station and miraculously, my balloon just came floating by."
"Being a kid I was thrilled and totally believed it. So fast forward 20+ years. I'm on a date and we stop to get gas and we see a balloon floating by the gas station. Probably hadn't thought of that story again in all that time."
"So I start telling my date the story about how I had a balloon fly away and then my mother found the very same balloon at a gas station and then as I'm saying it out loud I realize (too late to not look like an idiot) that of course it wasn't the same freaking balloon. I've never seen someone laugh so hard."
Bonzi777
Shocked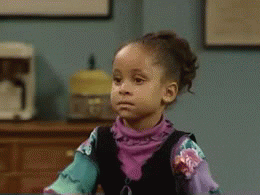 Idiot Facepalm GIF
Giphy
"For years I had been removing toast from the toaster by sticking a butter knife in and picking it out. It wasn't until I was 20 that my girlfriend freaked out when I started doing it that I learned metal in toaster = bad. Guess I'd been pretty lucky."
shallowwaters
Ok. To be fair, I've done that toaster trick before.
But now I have a toaster oven. All good.
Thanks to the internet and social media, it's become frighteningly easy to fall into various "traps".
These include an email from Amazon claiming you need to reset your password, a call from the IRS claiming there is a warrant out for your arrest for unpaid taxes, or a text saying you won a raffle for a vacation.
All of which are fraudulent ploys to steal your private information.
With a little research, not to mention common sense, these traps can be somewhat easily avoided.
Unfortunately, the world is full of even subtler traps which can have a damaging effect on our way of life.
Traps which are even harder to notice, and sometimes impossible to avoid.
Redditor Fun-Inflation860 was curious to hear about the most common "life traps" people find themselves falling into, with or without realizing it, leading them to ask:
"What is life's biggest "trap" people fall into?"
Perseverance Can Be Overrated
"'The sunk cost fallacy'."
"The idea that you shouldn't give up, you should stick with it, because you've already put in so much work and would be throwing it away."
"Sometimes, you need to cut your losses and move on, and most people struggle with accepting that."- MyNameIsRay
The Dangers Of A Shopping Spree...

"Credit card debt."- GoodRighter
You Can't Force Love
"Getting into relationships with people they're not compatible with, just because they are lonely or because everyone else is doing it, or because they don't think they can ever do better."- JaronK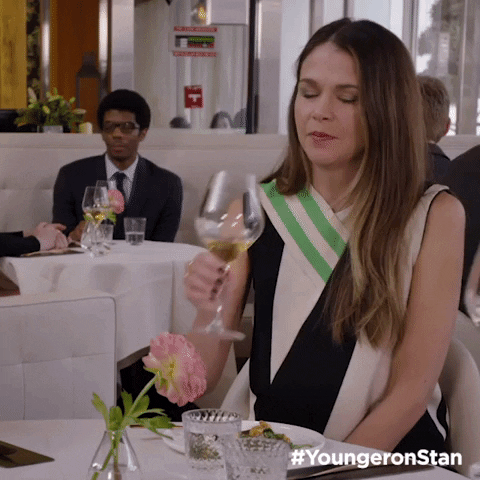 wine charles GIF by Stan.
Giphy
You Stop Saving Money After A While
"A bunch of little traps called 'Subscriptions'."
"I always wondered where my money was going each month until I stopped nearly all of my subscription services."- ThatIowanGuy
Life Is More Precious Than You Think
"Thinking 'I have plenty of time left'."
"In the worst case, you die tomorrow, no matter how old you are."
"Can be a car crash at 16 years old, bursting aneurism at 30 or getting shot at 55."
"Or, not less scary, you grow old, and are then too old to do the stuff you told yourself 'one day'."
"Travel the world when you retire?"
"Catch a common illness like heart diseases etc."
"And nope, a thousand things you can't really do or enjoy."- voxeyeb727
Sometimes You Just Have To Move On
"Staying at the same job for too long."
"I made that mistake, now I'm paying for it."
"It doesn't help your future job prospects having only one or two things to show on your resume and it's extremely specialized."- Milnoc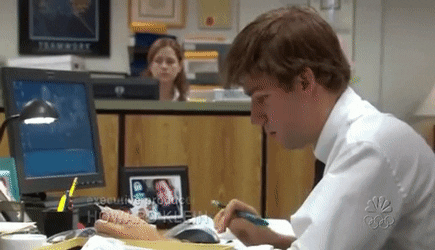 Tired The Office GIF
Giphy
Try To Open Your Mind

"Identifying too strongly with your thoughts."- yallneedtherapy
Patience Is A Virtue
"In traffic jam: 'I'm going to change lanes, this one is going faster'."- acdes68
It's About The Goal, Not How Long It Takes To Get There...

"Thinking that you need to be at a certain point at a certain age in your life."
"As long as you have a goal and you are working towards it, you are fine."
"Don't fall into stress, anxiety, depression over an imaginary race."- sunflowersuger
Sometimes You Must Listen To Your Bank Before Your Heart.
"Wanting stuff 'NOW' and being willing to go into debt to get it."- Monk1e889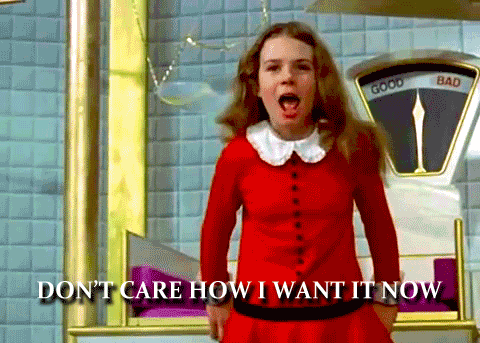 Give It To Me Want GIF
Giphy
It's easy, if not completely impossible, to fall into at least one of these traps multiple times a year.
However, while we should at least be somewhat conscious of avoiding these traps, being constantly afraid of falling victim to them should be avoided at all costs.
After all, "a life lived in fear is a life half-lived."
Adulting is hard. The responsibilities of juggling work with social responsibilities while sweating it can be tough daily hurdles to get over.
There's no rest for the wicked, they say, but that doesn't mean we can't take a breather whenever there's an opportunity.
The thing is, we don't always see the opportunity because we tend to go through life with blinders on. Well, I speak for myself.

Nevertheless, like how shortcuts on a keyboard save a lot of time to fulfill a purpose, there are just as many things in our life that can be made easier that aren't always readily available information.
Fortunately for strangers online, they were given a plethora of unexpected life wisdom when Redditor Insanitanium12 asked:

"What simple 'life hack' should everyone know?"
For those who spend a lot of time in front of computers, these could be game-changers.
Information At Our Fingertips
"Google it first."
– anon

Watch Your Sitting Posture
"Get into a routine of stretching your hip flexors and chest if you sit for long periods. Absolute game changer for people who suffer with chronic lower back pain as a result of being hunched over a desk."
– JediKnightCoffman

Keep Moving
"5 minutes of daily exercise is infinitely better than 0 minutes and will make a big difference."
– 0x0ddba11

When it comes to our interactions with people, we learn as you go.
But these tips can be super helpful as we go along our respective journeys.
You Do You
"No matter how good a person you are, at some point you will be the bad guy in someone else's story. You can't please everyone, and you shouldn't try to. Be a good person, and have friendships with people you can respect and look up to."
– cheesypoofs_1776

When Making Decisions

"If you have trouble choosing, flip a coin. While you're waiting to get the result, your mind automatically starts to wish for what it wants. Then you can choose easily."
– riathekid

Growing A Backbone
"In a lot of daunting situations, for example asking someone out or standing up for yourself, you only need to be brave for a few seconds to get it over with."
– Zuverally

You'll be grateful for stumbling upon these solutions to problems you never knew you had.
Alternative Shopping

"Buy anything you'd need in your kitchen from a restaurant supply store. ANY-THING, plates, glasses, pans etc. There are a few online that sell to consumers. Those $8.99 tongs at a box store are like $1.30. A 16 oz. mason jar glass that sells for $3-$4 a piece can be bought as a 12 pack case for $8.55. Oneida China plates that sell for $345.84 a case for $57.84. I just bought a 2 foot by 2 foot wooden butchers block cutting board that would have been close to $400 for $55."
– FenwayFranks

Make Unofficial Announcements
"If you put something down temporarily, say out loud 'I've put the screwdriver by the microwave' or whatever."
"This engages many more areas of the brain (particularly the language centres) which creates a richer memory making it less likely you'll forget where you put it."
– anon

Preventative Measures
"In a similar vein, I will say it out loud when I turn stove burners off, unplug my hair straightener etc...I've found this helps me eliminate those moments where I leave the house or am in bed and I'm suddenly like 'Did I leave that on?'"
– PlasticRuester

Say It With A Twist

"My wife and I made this a ritual due to her OCD. Any time we're going out, I'll say to her, 'Hey. I unplugged the iron.' Saying it in a funny voice helps too, because it's easier to remember that Shrek told her the iron was off."
– dougthebuffalo
Hygienic Regimen
"Brush your teeth more thoroughly before bed after you are done eating and drinking for the day."
"Morning brushing is important too, but more so for fresh breath; while evening cleaning will prevent bacteria from breeding and damaging your teeth and gums."
– graycat3700

If you read this far, congratulations!
With your newly acquired knowledge, you can now apply some of these to make your life stress-free on some level.
Because why should you make things harder for yourself in an already stressful world?
You deserve better.