We all have certain things about ourselves we would love to change.
Many aspects of our bodies, inside and out is the first thing to come to mind.
And what's frustrating is that many of those things we're passed down to us thanks to DNA.
Certain diseases and bodily aspects "run in the family."
Which often feels like a cosmic joke.
We have to learn to embrace it.
So let's do some venting...
Redditor dump_acc_91 wanted to hear about what generational issues have been passed along to many of us. They asked:
"Which sh**ty genetics did you inherit?"
My eyes. One droops, seems to be a paternal side issue. I'm looking into eye surgery but it's expensive.
Head to Toe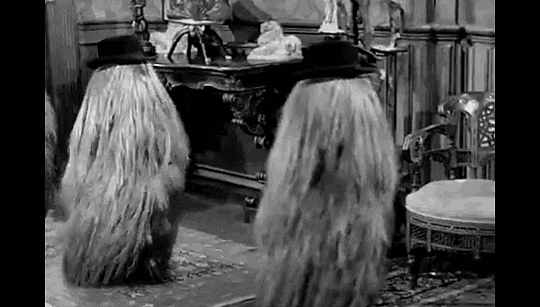 the addams family remix GIF
Giphy
"Hair on every inch of my body except for the top of my head."
elgatogordo19
"Me too... And I'm a lady. Thankfully, due to the wonders of laser hair removal, no one can tell anymore that I used to look like the love child of a yeti and cousin It."
LilPeaHen
Drenched
"Excessive sweating."
mrzpzp
"Same and the treatments are considered cosmetic where I live. I just want to sweat a normal amount and not have to change my clothes multiple times a day like a normal person. lol"
Kyubey4Ever
"Same! My mom could stand in the sun for 2 hours not breaking a sweat while I will be drenched when the temperature rise by one f**king degree so thanks dad."
lawsuy
Scars of the past...
"Severe acne when I was a teen that left behind scars."
DeathSpiral321
"Acne that forgot to leave with the rest of puberty is also not fun. I have the scars AND I have the angry zits that like to crop up along my bra line. At least at this point, my face is taking the least of it and I don't have deep pockmarks or scarring there. But I don't wear plunging necklines because my chest is a mixture of new and old scars."
ConniveryDives
Brush Away
"Teeth. I brush using an electric toothbrush for 2 minutes twice a day using prescription toothpaste, I floss twice a day, I've had braces and I floss under the permanent retainers once a day, I wear my night retainer every night and clean it every morning, have a dedicated tongue brusher and scraper that I use as needed, I go to the dentist twice a year and get fluoride treatments, I don't drink soda or eat excessive sugar, and I still have cavities."
"I had to get a root canal that ended up failing (missed by the guy who did the root canal and 3 separate dentists) and when the cap eventually rotted off I had to get an implant which got infected, then got infected again, then was deemed chronically infected and had to be removed. Now my wisdom teeth are acting up and need to be removed. I am so f**king sick of putting in so much time, energy, and money to be below par with most of the rest of the world I'm only 33 ;_;"
NeedsItRough
Bad Breed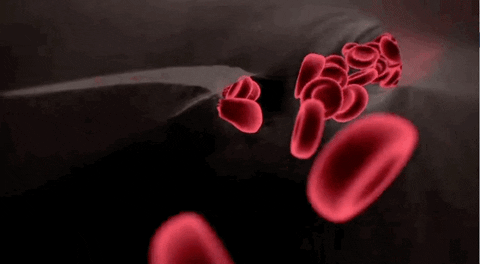 Red Blood Cells Sickle Cell GIF by Discovery
Giphy
"My parents met in their 20s, bonded over how they both have sh**ty circulation and everyone in their families has crappy circulation, and were like 'I know, let's breed!'. Went as you'd expect."
cateml
Bad circulation sucks. People don't understand the issues it causes. All of these can be difficult to deal with.
Bad Moves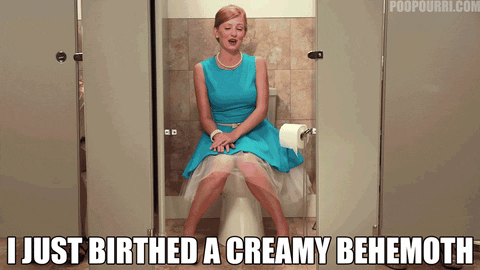 poop toilet GIF by Poo~Pourri
Giphy
"Dad has IBS-D, mom has IBS-C. My GI said you'd think they'd meet somewhere in the middle and give you regular bowel movements. Sadly not, I'm also a C."
Torshii
Issues of the Mind
"Likely Alzheimer's. Both grandmas had it, my mom has it, and I'm in my early fifties and starting to feel the beginning of decline. Frankly, I'm scared sh**less."
f_leaver
"I'm in the same boat, 2 generations in my family are diagnosed with it on my mother and father's side. Lucky me it's was late in life for both sides of the family, but I've always had notoriously bad luck so we'll see. If you haven't already, I'd definitely suggest seeing a neurologist sooner rather than later."
Taz447
It's gone...
"Hair loss."
Girlinda7
"Me too, but it's not a full bald. It's much thinner hair by my crown and down the middle of the top of my head. There's still hair there, but if you look at my head from above you can see that the hair there is much sparser."
potatoluIz
"My wife says it not a big deal but I always tell her she would be freaking out if she started to lose her hair too. Hair means just as much to men as it does to women. Confidence killer."
YM1979
Painful Endings
"I'm slowly going blind from RP. Thanks mom. My spinal discs are deflating and pinching off my nerves, Thanks dad."
ruzzerboo
"My son has RP as well. He is blind and uses a cane. He has a good government job, is married with two children. There is no cure but maybe someday. They are always working on trying to find a way to fix the retinal cells that are dying. It will happen but I am not sure if it will be this century."
LazyBox2303
Evolution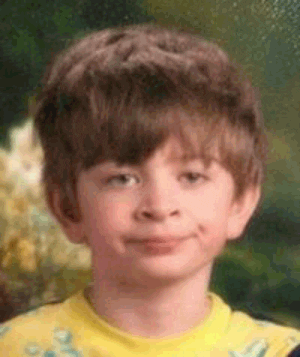 Come On Reaction GIF
Giphy
"Half of my face has my mom's bone structure, the other half my dad. Come on, evolution, I thought this was all about symmetry. OH and they both have addictive personalities which makes substance abuse almost instinctive. Luckily I was a pothead instead of an alcoholic or pill popper. We're all doing better now LMAO!"
vashonnn
Well, we are who we are, for better or worse. Let's make the most of it.
Want to "know" more?
Sign up for the Knowable newsletter here.

Never miss another big, odd, funny or heartbreaking moment again.
Keep reading...
Show less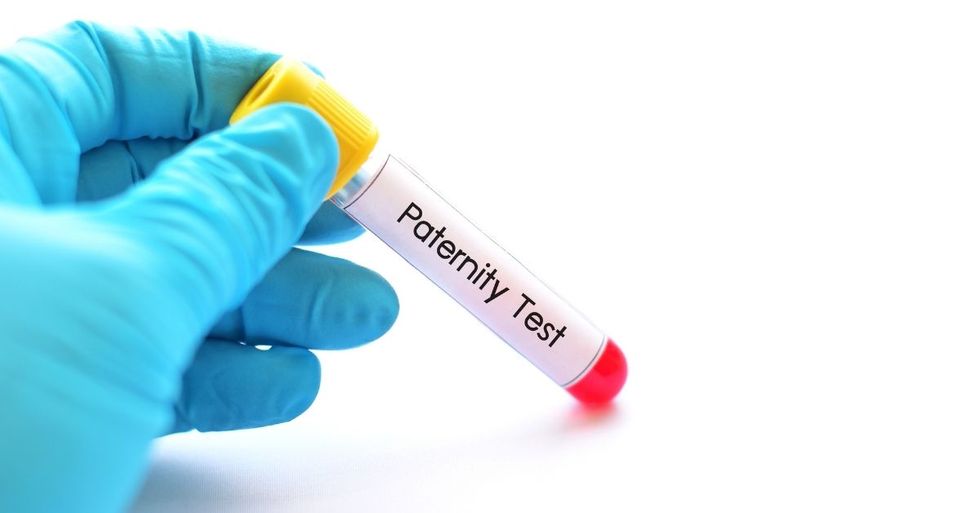 Redditor PaperBackWriter00 is a man who married a woman who was a non-American citizen. His parents were always opposed to their union ever since he and "Sonya" started dating because they assumed she was using him to attain citizenship. The Redditor and his wife currently have a child, but his parents are no longer in […]
More
Every family has its secrets and lies and history.
When COVID is over, If every family member everywhere got loaded at the next gathering, and decided to open the family's "Pandora's Box," a whole lot of trouble would be afoot.
There are dark tales, crimes and misdemeanors, and Dateline NBC level nonsense littered throughout all of our family tress.
Be grateful you don't know what you don't know.
Redditor u/llsuperninjall wanted to hear about what some of us have uncovered about our family "histories" by asking...
"What's the darkest secret you found out about a family member/relative?"
Every Sunday
"When I was a kid we went to my grandma's house every Sunday and all of my uncles and aunts would be there. One day I noticed that one of my uncles didn't show up anymore so I asked my family where he is. They told me that he wouldn't be able to visit anymore because he moved away. years later I found out that he killed two women and they locked him up." ~ lizkeenhater
"supposedly"
"My mother 'supposedly' has a fraternal twin. My grandmother couldn't handle the thought of two kids so she gave the male child away to someone she knew that was moving away. In a drug induced rage one night my grandmother screamed at my mom that she kept the wrong child; it was never mentioned before or after that moment."
"My mom was roughly 12 at the time. She asked my great grandmother about it and she knew the boy's name but not where they moved to or who he was living with. My mom actually had met him once but didn't know who he actually was. My grandmother denies it ever happened and my grandfather felt that 'surely they'd have had to tell me.'"
"I doubt they would have though. When she was pregnant with me, my mom asked my great-grandmother what my middle name should be: my middle name is actually his middle name." ~ psychotrshman
The Punch
"Step father was cheating on mother. Didn't find out because he was caught cheating; found out because he and his mistress were drunk, got in a fight, and he punched her so hard that she fell over and died. Found out about the whole thing during the investigation, the trial, and the conviction. Was weird to have a lawyer want to call 12 year old me to a stand to defend the character of a man I already had very little interaction and a fear of, and that was before the manslaughter charge." ~ blazedanddefused
Evil
"My father tried to kill my mother while she was pregnant with me." ~ GloryGloryLater
Bye Mom
"Two years ago I found out that my Dad had a wife before my Mom and she died in a freak accident on their wedding night. She was sleep walking and fell to her death over the balcony if anyone was wondering. I know, I feel so bad for him. He slept through it and didn't find out until the cops arrived at his door. :("
"Now I understand why my Dad always worshipped my mother and caters to her every whim because she can be a little bit of a handful. Also my Mom said that when he introduced her to his old friends they were eerily extra super nice to her." ~ PookSpeak
Lessons Learned
"I found out that my grandfather's first wife (before my grandma) died of botulism from eating some tomatoes she had canned at home. She could have been saved, but he refused to take her to the doctor because the botulism was her 'fault.' He let her die to teach her a lesson." ~ Filiaeagricola
Honeymoon Tales
"A few years before he passed, my dad and I had a long heart to heart, at the end of which, he told me he wasn't the one to first sleep with my mom on their honeymoon. He caught her in bed with her cousin, with which she was had been in love for a long time. He spoke with their pastor, who told him to forgive and forget."
"That worked, until 6 years later, when he caught her again, with the same cousin. He told me he wanted to leave with me but ultimately decided to stay, because he wanted me to have a family. With all that happened in my childhood, and to him (workaholic, diabetes, heart attack), I wish he'd left and be happy instead." ~ Bassman1976
Unsolved Mysteries
"There is strong debate in our family as to whether my aunt fell out of the window of her flat, whether she jumped or was pushed. She survived, but with brain damage, and says she can't remember." ~ Smart-Connection6154
Don't Tell
"I found out from my dad that one of my cousins isn't related to anyone in the family. My aunt and her mother used to work at a hospital maternity ward and apparently a woman came in one day and gave birth to him and then left the next day without him. My aunt decided to adopt him, but a few months later the woman showed up again asking where he was. They both lied that he was given up and didn't have a clue where he was. They still haven't told my cousin anything." ~ Existed_
Painful Memories
"My dad told me that, before my mom and dad broke up, he hadn't been happy with her for several years. My mother even had a miscarriage at one point, which destroyed the both of them. But he couldn't leave her, because he was afraid that she would hurt or even kill herself. So his only thought was to have a kid with her, so that motherly instinct would hopefully prevent her from killing herself." ~ SnooDonuts5850
Uncle Richard
"A member of my family Richard Stainforth used to own the Otley Chevin pub. In Otley, Yorkshire, U.K. Anyways they fell on hard times so Uncle Richard decided, in his drunken stupor. That it would be a wise I'd to set a fire and claim the insurance money. His plan was to wait until my Auntie walked the dog across the moors one night and do it then. Anyhow it gets too said night, hasn't seen Auntie or dog in hours so lites the fire, upstairs in the flats."
"Uncle Richard assumed Auntie was out.. She wasnt. As the firebrigade finished putting out the fire they found my Auntie with dog. Deceased from smoke inhalation. I'd post a ref or link but still newish to reddit. [T &, A news article] (https://www.thetelegraphandargus.co.uk/news/942108.amp/)." ~ stanny1387
The Kray twins
"My biological grandfather threatened to kill my grandmother while she was very young and pregnant with my uncle. (Long story short, he was engaged to someone else). My grandmother became a nervous wreck while pregnant and wouldn't leave the house and he used to throw bricks through the window. Eventually she told some of her friends about what he'd threatened to do to her. Shortly after that he went missing, never to be seen or heard from again."
"We always kind of laughed and joked that one of her friends must have threatened him or 'ran him out of town'. We would even go as far to say someone might have killed him for her. It wasn't until we were going through her boxes of photos and 'love letters' we realised she was actually friends with the Kray twins." ~ blxndeandblue
Swamped
"My great uncle was murdered along with his wife, the murder suspect was run down and got stuck in a swamp, shot himself in the head. The strange particulars. My uncle, his wife, and the murderer were all deaf/mute. The murderer was renting a room from them. This happened in the 40's, and no one ever found the motive. A few years ago, I took a DNA test, and found that I had cousins who had descended from the murderers wife. Turns out my great uncle was cuckolding him." ~ _finalOctober_
The Doctor
"My Uncle didn't have an aneurism stroke spontaneously. (Sorry, I'm not a Doctor). He deliberately stopped taking his blood thinners. Dude was 63 with a wife, four kids and 15 grandkids, the oldest of which was 13 and the youngest was not even a year. He was just done. His wife doesn't know, his kids don't know. I only know cause I overheard the family doctor telling my dad. As far as I know, only myself. The Doctor, and my dad know." ~ Phranquelyhnne
Getting away with it...
"I found out that my great-grandpa got away with murder. He thought that my great-grandma was cheating on him with her dentist so he went into his office and shot him. He got away with it too and they didn't find out that he did it until he told everybody before he died." ~ AlexGeekSpeak
Affairs
"Both of my mother's parent's had affairs without the others knowledge. My grandmother had Parkinson's and in one of her confused states she told my grandfather that she had an affair. Suffice to say my grandfather was not happy and put her in a home. He then started talking to my mother trying to figure out when it could have happened."
"He speculated that it happened around the same time he was having his affair, which was around 1966. My mother was shocked, she was born in 1967. So my mother may or may not be related to the man she believed to be her father." ~ Witchgirl2658
Australia
"My step-grandfather had a completely hidden life in Australia before he met my grandmother. He had a family and kids in Australia, and faked his death by driving his car off a cliff then moving to America. His kids thought he was dead until my grandmother found out about them and reached out years later. His son actually became a famous comedian over there, and from what I know has a joke he does at his shows about his father faking his death to disconnect from them." ~ ivydragons
Dinnertime
"A relative tried to poison one of their guests. Once I learned about it, it finally sealed the deal for me and forever changed my view on them. They were bonkers anyway but good lord that's too much." ~ VonFelder
Stories from Wartime
"I found out that my great grandpa wasn't actually my great grandpa because my great grandma had my grandma (her daughter) with a famous boxer who was extremely abusive. She divorced him after having kids with him and met my great grandpa while she was supervising the manufacturing of B-25 bombers during WW2. My mom and I are the only ones (besides my grandparents) that know the true story." ~ Pyrrhic_Void
Forensics...
"Found out that a great great uncle pretty much got away with murder. His wife turns up dead, and she had bruising around her neck. Criminal forensics wasn't to advanced back in the early 1900's. Don't know how they ruled how she died, but he remained free, and ended up marring her sister a couple months later." ~ eF240uKX52hp
Want to "know" more?
Sign up for the Knowable newsletter here.
Never miss another big, odd, funny or heartbreaking moment again.
Keep reading...
Show less
It's Me!
"I am the family secret, family discovered their brother/cousin/son and his wife had 3 children and gave them all up for adoption - after matching with me through a DNA test. They were shocked to say the least, but we're all pretty close now."
_orange-soda__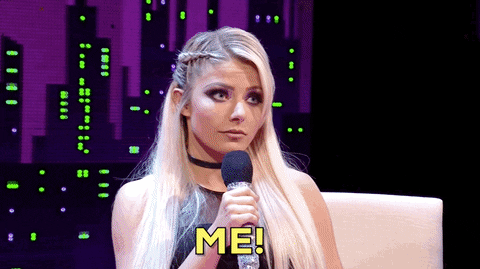 Giphy
That Type of Guy
"My aunt discovered that her mother cheated on her father and she was a product of that affair, meaning she was actually only half-siblings with her 4 siblings. The rub was that my aunt's husband was married before he married her. The woman he was married to is the daughter of the man involved in the affair. So no one knew this, but my uncle got divorced and then married his ex-wife's half-sister. I guess he has a type."
Herd_That
Zulu Forever
"I was adopted and always knew I was adopted. My parents told me that I came from a family that had already had all of their kids. They lived several towns over. I was a surprise. Three years ago my wife decided to take some DNA tests. I figured what the heck? Maybe I'm part Zulu warrior. That'd be cool."
"When the tests came back, I found out I had a first cousin. They had listed a public email. I emailed them, started comparing notes, and wham! I was in for quite a surprise. First, I was not born into a traditional family. Instead, my bio mom was single. Second, I was not a late addition. I had four sisters and one brother. I was the baby, but only by a couple of years. Third, most all of them lived nearby. Finally, nobody knew I was alive!"
"My biological mom had passed. She had kept the pregnancy secret from everybody else. Before she died, she had confided in one of my bio sisters that she had a baby a long time ago, and she had put the baby up for adoption. She told nobody else."
"When my sister told the rest of the family? They didn't believe her! So when I finally looked them up, she was like 'See! All those years! I told you so! We have a baby brother!' It was an amazing experience. I had no idea what I was getting into when I sent that DNA test off."
The Line
"Found out I have a different father. My dad also took a DNA test at the same time and found out his father, of 52 years, was not his biological father either. As it turns out, I come from a line of b**tards."
Benevolent_Burrito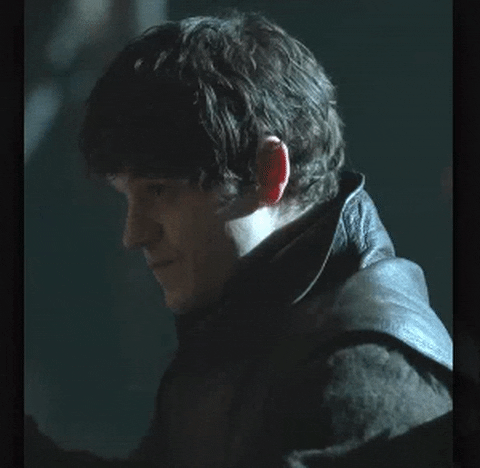 Giphy
Bad Mom
"I was given up for adoption by my bio mom and none of her family knew about me. However, i was not her first or last child. I was her second of 4 kids. My older half brother (we all have different dads. I don't know who mine is and i don't think bio mom does either) was adopted by my bio moms parents. Her whole family found out about me when i found her when i was 19 and went to visit."
"It was pretty weird. I feel like the lucky one who got out. I don't talk to my bio mom. She is not a good parent to my 2 younger brothers and i hate that she pretends to know me or be my parent."
mladyKarmaB**ch
That one time....
"Not me, but a friend never knew who his father was (mom had a weekend fling in college and never contacted the guy after) and his wife helped him use ancestry.com to try and track him down. My friend reached out and the guy was obviously surprised, but flew across the country to meet him. They have a great relationship now, the dad attended his wedding, and they try to get their families together a couple times a year or so."
djsquidnasty
What a Man....
"My FIL was married to at least 2 women at a time. Nice guy but a man wh*re, and I think he just didn't want to let each woman down when she got pregnant and/or started bringing up marriage. My MIL says that he was already married when they got married, but we also know that he has a child 3 months younger than my husband and the woman and child both go by FIL's last name (and that's NOT the woman MIL claims he was married to when he married her). So he might possibly have had 3 wives at the same time. My husband has upwards of 10 half siblings from his dad."
You're Fired....
"My wife is adopted (but found her bio mom) and did one of the genetic tests. Someone matched with her and asked if she knew such and such a name. She found out her bio dad wasn't married to the bio mom.... it was her boss. oops."
valeyard89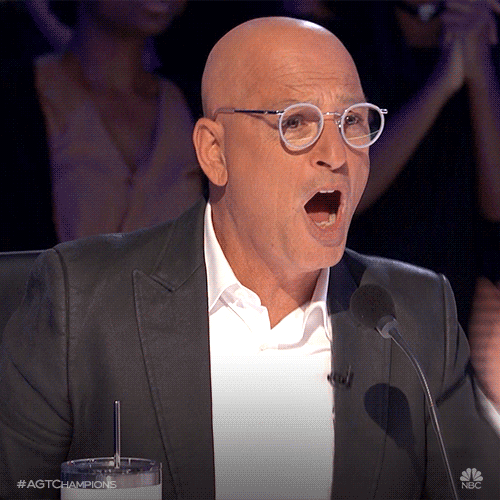 Giphy
A Favor
"My male cousin did one and found a female cousin we did not know about. He reached out to her and apparently our deceased uncle was good friends with her mother. Mom wanted a baby so uncle got her pregnant simply as a sperm donor. Female cousin lived a few blocks away from my grandmother. She had met her a few times going around selling Girl Scout cookies or something. My grandmother had no idea that she was buying cookies from her granddaughter."
OrangeTree81
The 3
"On the flip side - my dad used to say my mom slept around and none of the 3 of us were his kids. Welp, thanks to the test, we know all 3 of us are!"
sparklypiggy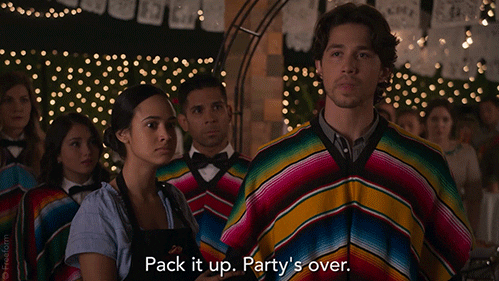 Giphy
Siblings...
"Not my story, but someone very close to me discovered that none of the ethnic background that they were expecting was present in the results. This person, whose father was deceased at the time, questioned their mother. The mother admitted that the person's father was not biological as they believed their entire life (they were older than 40)."
"The mother gave the name of the biological father. My friend then found the biological father, contacted him, and then discovered that they had several 1/2 siblings. The biological father was unaware he had another child and accepted my friend into his family as did the siblings." ~ galtsgulch232
Family Affairs...
"My bio-dad left his family and two daughters in Washington and married my mom in Los Angeles 5 weeks later. I found his first marriage certificate but nothing about a divorce. I'm pretty sure he was a bigamist." ~ khegiobridge
"My grandfather (mom's dad) had a second family living down the street. It was apparently an open secret and my mom and her sisters talk about their half siblings occasionally. My mom refuses to speak to us about it though, so I only have the bits and pieces mentioned here and there." ~ ladyinthemoor
DNA is WILD
"I exported my raw DNA from 23andme and threw it through promethease to find out why I have porphyria, which is supposed to be hereditary. My mom and dad are definitely my mom and dad, but neither of them have this, which means it was environmental exposure that caused it. Discovered a rare AMPD enzyme deficiency in mom, found out dad carried a recessive LUPUS gene and gave it to my sister. DNA is WILD." ~ djspacebunny
Lineage
My son is my 4th cousin. (We adopted him as an infant from an agency.) Fun to find that we are actually related!" ~ iawegian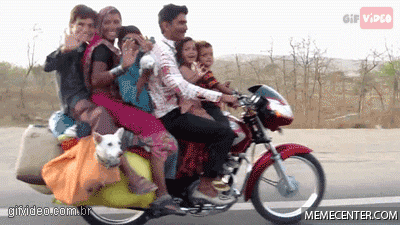 Family GIF
Giphy
Extortion
"I have an uncle that was put up for adoption. He contacted my grandma and she thought he was going to extort her (they're well off). Turns out he's a multi, multi millionaire on his own. They still have limited contact, though my dad has reached out and formed a relationship. Apparently they look exactly alike and have the same personality (which sounds kind of stupid now that I'm writing it out, but they're only half-siblings)." ~ RolandDPlaneswalke
In Chicago
"A woman over in Chicago decided to find out who her real parents were. She was getting close to 60 and realized that there may not be much time left to find her father. So through the magic of ancestry she was matched to my grandfather. She seached out to him and told him who her mother was. He didn't recognize the name but dug up his little black book and lo and behold... there she was. So now I've got a new aunt!" ~ dazeyd
he's dead now...
"I found a half sister that none of my siblings or mother knew about. My dad had an affair 50 years ago (he's dead now). For us it wasn't really a surprise, we already have a half-sister from another affair but for the newly discovered one it answered a lot of questions and gave her some needed closure. We all met a few times, it was pleasant." ~ AztecWheels
Facebook Finds
"My cousin took a test and goes on and on about how she's almost completely Irish. Our grandpa was German. I'd heard from my mom as a kid that my aunt's biological father was probably her friend's father. I've looked the family up on Facebook and my aunt looks just that friend. My cousin seems to have no idea of any of this. I don't think my aunt does either." ~ jelly-8
'grandpa'
"I found out that my dad is not my biological father. Turns out the family friend I grew up calling 'grandpa' is. Oh yea, and he was also my mom's bariatric surgeon. Felt weird man." ~ agrajag159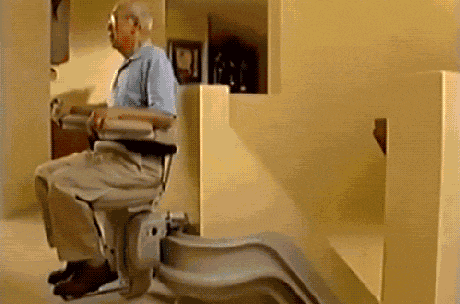 Wrong Turn Oops GIF
Giphy
BOOM!!
"My dad and Aunt found out they had an older brother! Long story, my grandfather had a fling before he met my grandmother, never even knew he had a son, went and lived his life and some near 60 years later, BOOM! Ancestry test, here you go! So another really good story from this one." ~ Leighmer
The DNA discovery craze has been all the rage the past decade or so.
Everyone is running around contacting family they never knew they had.
That can be quite the Pandora's box of family secrets and scandal.The outcomes have been all over the place.
Though one of the best led to the discovery of the Golden State killer so that's a win.
Want to "know" more?
Sign up for the Knowable newsletter here.
Never miss another big, odd, funny, or heartbreaking moment again.

Keep reading...
Show less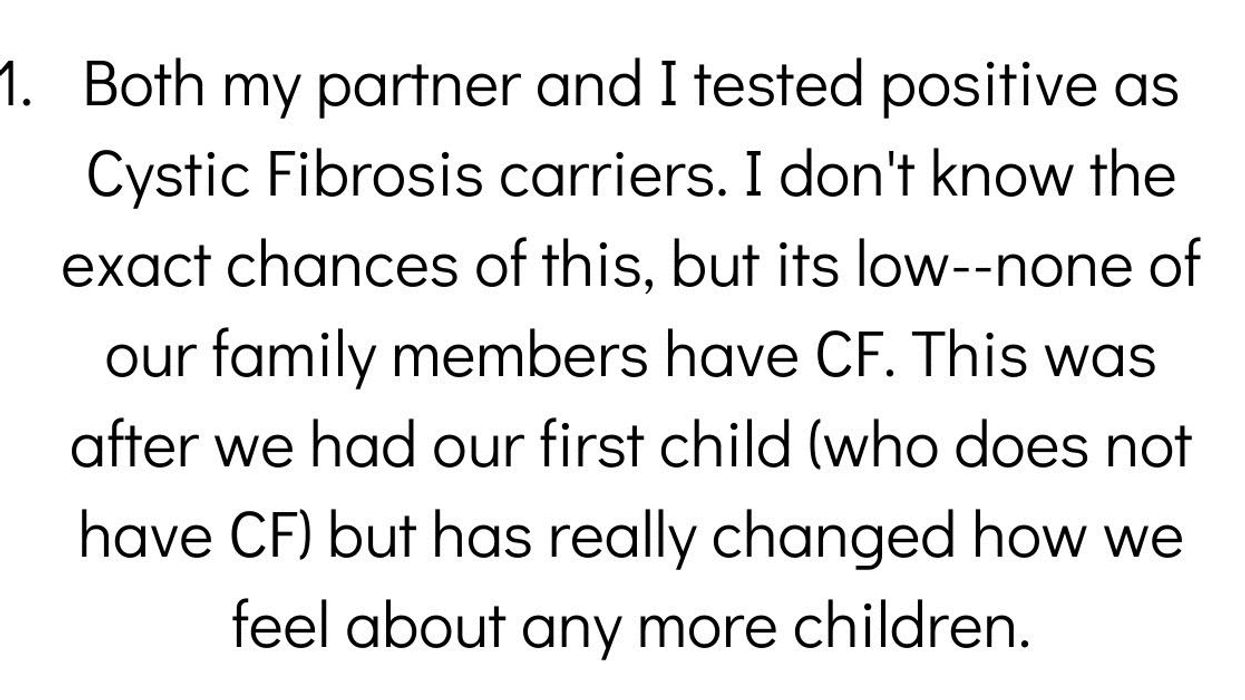 Beware the Pandora's Box. That should be on the warning labels for DNA tests. Sure at first it sounds like a good idea. Everyone wants to know who and where they come from and often times tracking down family can be a life and death situation, who knows when you'll need bone marrow or a kidney but sometimes it leads to a world of shock. There are reasons why so many family secrets are buried so deep. When it comes to DNA, life can have more twists than an episode of General Hospital.
Redditor u/Cactus_3301 wanted everyone to share their most shocking DNA episodes by asking.... Redditor's who's life was changed by a DNA test what happened?
Grandma's Secrets.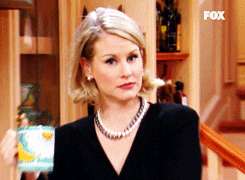 Giphy
My dad and his 2 siblings found out they all have different fathers. One other brother has already passed so we'll never know if there was a 4th baby daddy or not. My dad is a junior and named his son the third after a man who it turns out is no relation. Our last name is an Irish name and we're 0% Irish as his bio father was likely 100% German. My grandmother was a quiet, devout Catholic woman as far as I always knew, so it's been wild finding out she had some major secrets. goodnightrose
Half Brothers.
My mom took a DNA test, and she chose the option that allowed her to be connected with family members.
She has a half brother, who was put up for adoption as he was the result of a fling her father had with an old girlfriend. The two were forced to break up because she was heavily religious and teen pregnancy was frowned upon, so she also had to give up the baby. My mother's side of the family never knew about him before last year. My grandfather also managed to keep the secret for 60+ years, which is kind of impressive.
He's a pretty cool dude, and he looks and acts almost exactly like my grandfather did. I'm so glad that my mother and him found each other, I couldn't imagine what it would be like to miss out on growing up with one of your siblings. I'm also happy for him for being able to find his biological family. Turns out he lived 20 minutes away from us for his whole life, and we had no idea. We even went to the same family doctor.
We also ended up helping him find and contact his mother who gave him up, and everything turned out pretty good.
The only downside is, after finding out about the whole thing, his wife got jealous of him spending time with all of his long lost siblings and they ended up getting divorced. But he seems happier without her, and he just recently started dating another woman. eggiestnerd
23andMe....
My life wasn't changed, but I was contacted by someone on 23andMe wondering how we were connected since he thought he knew all his second cousins in the area.
I recognized the surname as that of my biological grandfather. I answered this man's question by detailing how my grandfather had gotten my grandmother pregnant out of wedlock, then it turned out he was already married with a family, forcing my father to be put up for adoption.
I guess the guy didn't like that story and blocked me. Sully1102
It was the 60s...
I was adopted at birth back in the 1960s. I had a happy childhood but both of my adoptive parents died of cancer in the early 1990s. I sent my DNA in to Ancestry in the hope that I'd make contact with one or both of my birth parents. Literally all I had was my mother's name on the birth certificate and my father's name on a photocopied set of adoption paperwork. When I first checked the result I was disappointed to find only a few third and fourth cousins. I emailed the ones who looked as if they visited the site regularly. It turned out they were all related to my birth father. He had also died sometime in the early 1990s.
Then one day I logged back onto the site and found that I'd matched with a first cousin. I sent a tentative email saying that I'd been given up as a baby and appreciated that it was a sensitive family matter and that if he didn't want to get involved I was fine with that, but could he give me some more information about my family. He replied the next day and told me he was my uncle, and that my mother was still alive. She had given birth to me as a teenager, but had reluctantly had to give me up as her family was religious and birth dad was a deadbeat (he sent her a card saying sorry and a £20 note when he heard she'd had me, then married someone else). I made contact with her by email earlier this year. It turns out I have a half brother and sister, as well a nieces and nephews. We are taking things slowly at the moment, but after so many years it's amazing to have a mother again. We have the same likes, dislikes and politics. I'm hoping to meet up with her next year. wombat1800
The Kids are Alright.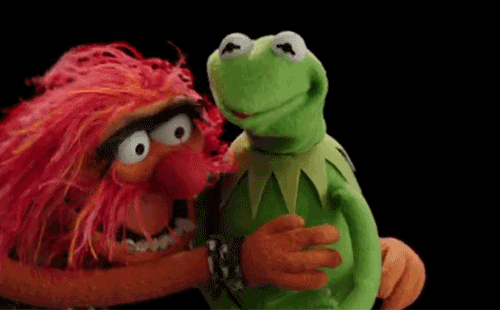 Giphy
I ordered one of the earlier versions of 23andMe back in 2013. Looked through some fun generic traits and ancestral history, then forgot about it for a few years.
Until one day in 2017 when I received an email that a close relative was discovered. The connection listed them as a first cousin, which was weird because I thought that I had no immediate cousins and no one in my family recognized the name. A few months later, another one was added and finally a third a couple of months after that.
Turns out my uncle has multiple illegitimate children and they all took DNA tests around the same time. All three of them found out that he was their dad thanks to my initial result connecting them and working together to compare family history. They're older (30s to 40s) so it's more of a peace of mind at this point in their lives, but I'm glad that they were able to find their real dad through the experience. schmooby
Tom Thompson does exist....
My life wasn't changed, but it was made a little more complete. Found out, along with my dad, when I was a teenager that my grandpa wasn't my real grandpa. My grandma, who survived her husband back in early 90's, told us late in her life in the mid 2000's that her husband was sterile so she slept with this other guy, let's call him Tom Thompson. My dad had no idea, and was in his late 40's when this news came to us. For 5 years off and on I searched all public records to find any trace of this Tom Thompson and found nothing.
My grandma was going senile so although I believe she had an affair, I didn't believe all the info she spewed out about Tom being a war pilot and having done amazing adventures. Did my DNA test just for the hell of it last year and found out that Tom Thompson does exist, and he was a war pilot and everything else she said about him checked out. I'm now connected to my cousins on my dad's side, and it's been really warming to get closer to a family I never knew. the70sdiscoking
Cystic Fibrosis.
Both my partner and I tested positive as Cystic Fibrosis carriers. I don't know the exact chances of this, but its low-- none of our family members have CF. This was after we had our first child (who luckily does not have CF) but has really changed how we feel about any more children. renseigner_enseigner
He Lives.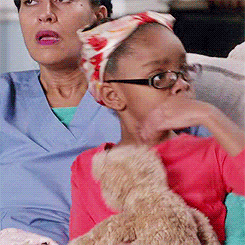 Giphy
My friend did a test to see what her ancestry is recently. She ended up discovering who her dad actually is and learning that her dad is still alive, not dead like her mother said.
So that's something. RevMen
Cancer Free.
I had a very rare cancer as a child. I was always worried that any children I might have would suffer the same fate. When my wife and I got serious about parenthood, I learned that there was a genetic test for the type of cancer I had. I submitted a sample and it came back completely negative for any cancer markers meaning my kids would have essentially no chance of developing the same disease. This was a huge relief, but at the same time it meant that my cancer was completely spontaneous which changed an incredibly rare cancer into an almost impossible cancer. This profoundly illustrated just how little control we humans have over our fate. Noctudeit
Soooo many cousins.
I was adopted, and received a connection to my birth mother's brother through ancestry.com. I was hesitant to reach out because of all the reunion horror stories I've heard throughout my life, but I ended up doing it anyway. My uncle asked me to call him right away, and now I have three siblings who want me in their life, aunts, uncles and gagillion cousins who threw a big welcome home party for me this summer. My birth mom's cousin told me she had been looking for me, but didn't know how to go about it because of her age and lack of ability to use the internet. However, she never told her children I existed - I guess something that generation just didn't do. But anyway, happy story! MadMomma85
Keep reading...
Show less