Sympathizing with people who are suffering is a part of human nature, it comes naturally to many people.
It can be really hard to dredge up that sincere sympathy when the person is 100% responsible for the crappy situation they found themselves in
Reddit user Boss31112 asked:
"What do you have no sympathy for?"
Keep reading...
Show less
All crime is bad. At least that is what they want you to believe. Some crime really shouldn't be considered "crime." Don't you think?
Maybe some crimes could just be labeled a big "no-no." And why would you send someone to jail for a no-no?
And who gets to decide what delineates a crime anyway? If there is no victim, why do we need to be so severe?
Redditor u/Diamond_Silver wanted to discuss which illegal actions need to be examined a bit, by asking:

[Serious] What is a victimless crime?
Years ago I was arrested for shoplifting, and they were clearance items. Now, who did I injure? Macy's was insured. But no, they had to get all uppity. There was no bloodshed. I think they could've just let me return everything.
Pirates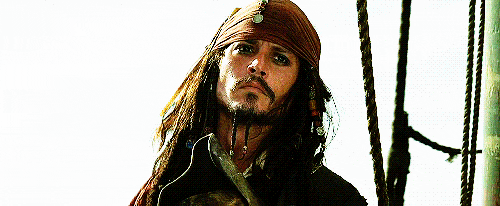 johnny depp GIF
Giphy
"I would say: "pirating" any media that's out of circulation and only available from second hand offers. That goes from old SNES games, to music and books which are out of print, up to movies which aren't available on DVD or streams."
Rough Surf
"Dumpster diving."
"It's a liability thing. Let's say some bozo jumps into your trash and accidentally gets stuck by a incorrectly-discarded needle, they can sue. Whether or not they win is a different situation, but it's just easier to not let people go through my refuse."
Traffic
"Jaywalking where there's no traffic."
"Jaywalking is an American thing I think. I was kind of confused by the concept when I first went to the US. Where I am from (UK/Netherlands) you can cross where and whenever you like. Although there are crossings to help you get across in heavy traffic, you are not legally obliged to use them."
Street Funds
"Feeding parking meters. Illegal where I live, which is dumb, because the funds from parking meters go to the mayor's commission to end homelessness. Not only am I preventing someone from getting a ticket, I'm also helping the homeless population."
"Cities count on a certain amount of revenue from parking tickets. You are depriving the police their donut allowance, and the commissioners their pocket lining."
- Efarm12
And Pennies?

rich gold GIF by Offset
Giphy
"Throwing a quarter in someone's meter... county/borough gets the money... saves someone a ticket."
- pgh613
That all seems like a bunch of nonsense. Who even has the time to sit around making up these rules? Seriously, there are better things to do with time and... the law.
Munchies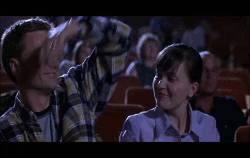 movie theater GIF
Giphy
"Sneaking snacks into a movie theater."
Hands Up
"In Wrightsville Beach, North Carolina, it is illegal to ride a bicycle without using both hands to steer."
"So, I'm a criminal defense attorney and I am going to share a sort of multi-year mental/philosophical battle I had relevant to this topic. When I was in high school, I took a criminal justice elective course. One day, during class, we discussed the topic of victimless crimes."
"Crime, obviously is something that is against the law. However, it is generally understand that a crime is an act harmful not only to some individual but also to a community, society, or the state. So, by it's very nature, there should not be a such thing as "victimless crime," because crime necessarily requires a victim."
"So, of course, we bring up that drug use, marijuana as a primary example, does not create a victim. My teacher's argument was that there are numerous "victims" of drug use: the user who may accomplish less than they would but for the substance use; children of the user who may receive inadequate care because of the use (or simply the parent having less money); friends and family of the user who may receive less attention or whatever from the user; etc."
"For a number of years I generally accepted that as a valid point, there ARE victims of drug use. For whatever reason, this stuck in my mind for a long time, and when I was in law school I was researching something of a similar nature when it finally freaking occurred to me: crime requires a victim. So, while a drug user may not properly provide care for their child, the drug use isn't a crime. The crime is child abuse, and the drug use is an aggravating factor."
"Which brings me back to the no riding a bicycle with no hands thing. Riding a bicycle with no hands does not necessarily create a victim, so it is not a "crime" (I mean it's illegal, but that is bullcrap for anyone who understands what crime is, philosophically). Failing to heed to traffic is a crime because negligence caused an accident that would not have otherwise occurred, creating victims. If you failed to heed because you were riding a bicycle with no hands, that is an aggravating factor, but the no hands thing is not a crime, it is an attempt to prevent other crime by prohibiting victimless behavior."
It's a plant...
"Smoking weed that I grew myself."
"UK here. You can legally buy everything you need to grow weed from legitimate tax paying businesses (seeds, nutes, lights, grow tent etc) the minute you germinate that seed you are breaking the law. It never ceases to amaze me. It's a plant. Considerably less harmful than alcohol (although still not 100% risk/harm free). I feel like you may as well arrest people for growing parsley."
No Harm
good mythical morning agree GIF by Rhett and Link
Giphy
"A victimless crime is generally an illegal criminal act that does not have an identifiable victim."
"This generally includes actions that only involve the perpetrator or something voluntary between consenting adults. Victimless crimes are also known as crimes against the state that do not harm society."
- akisagr
Wrong is wrong. I suppose this will be an eternal issue. But who gets to say what's wrong? And does there always have to be a victim? Things to ponder. The cycle continues.
Want to "know" more? Never miss another big, odd, funny, or heartbreaking moment again. Sign up for the Knowable newsletter here.

Keep reading...
Show less
Documentary shows like Unsolved Mysteries are deeply disturbing to watch. Yet, these unresolved cases have an unexplainable allure that draws people in.

Murder cases that involve unidentified killers are among the most popular.
Is the killer still out there? Were there many more undiscovered bodies tossed in a ditch somewhere in the desert? Or was the death of an individual purely accidental?
Equally compelling are the investigators who explore every possible theory to track down a criminal.

These cases continue to prompt intrigue because we all have an innate desire to have closure.
Curious to hear from strangers online, Redditor TGS_Holdings asked:
"What's the creepiest unsolved mystery you know?"
Multiple bodies were found and not a single killer was identified.
Family Murder
"Dardeen Family Murders. Husband, pregnant wife and young son. Wife and son bludgeoned in their bed the mother gave birth where the perpetrator(s) then bludgeoned the newborn. They found the husband shot execution style outside. No fingerprints or DNA found at the scene it was completely clean."
Beach Graveyard
"In the area I grew up, there was someone killing sand dunes and burying them in the sand dunes by the beach. They would sporadically show up. To my knowledge, the person was never found."
"Cleveland Torso Murderer"
"Back in the 1930s, there was a serial killer called the Cleveland Torso Murderer who would cut off people's limbs, heads, and genitals, then leave the torsos behind for the police to find them. Not only did they never figure out who the killer was, but they also never figured out who most of the victims were."
Bodies On The Road
"The Santa Rosa Hitchhiker Murders in 1972-73. I grew up in the area but didn't hear anything about it until a couple years ago. Seven girls and women were murdered and dumped along rural roads in Sonoma County. The case is often overshadowed by the Golden State Killer and Zodiac Killer. Who murdered these girls in sleepy Sonoma County remains a mystery to this day."
The following Redditors discussed cases involving missing people and unknown causes of death.
Missing Bride
"Mary Shotwell Little has always kept me up at night."
"Went missing after shopping at Lenox Mall in Atlanta in 1965. She was a newlywed so she was called the Missing Bride. She was reported missing by coworkers the next morning but her car was no longer in the Lenox parking lot. Her husband was out of town and when he returned and went to Lenox to look for her, her car was now there. The car had her groceries, blood spots, and a folded pair of women's underwear on the console. Lots of weird details in this case like the car being returned in daylight, her credit card being used and her being spotted in NC under duress and with two men. Her body has never been found and the case is still unsolved."
The Dad That Stayed Home

"I forgot the names, but a family was going on a vacation to a sports game, but the dad stayed home because he wanted to record it, and his TV didn't have an auto-record function, meaning he had to be there to hit record."
"The family gets home and the dad is missing. The game is recorded on the TV, meaning he had to have been there when it aired. The fridge had two turkey sandwiches freshly made."
"Someone driving down the highway near their house spotted a body on the side of the road. They turned around to find it, but it was gone."
Last Seen Arguing
"Local bar, missing man from a few years ago. Nowhere to be found. He was drunk and had gotten into an argument at the bar. Walked to an Arby's at some point. His glasses were found on the ground, but no trace of him otherwise."
These bodies were found in small spaces.
The Missing Kid
"Probably that one kid that went out and disappeared but was found mangled up in a chimney a decade later by his parents."
Stuck
"Last year i worked for DEMA (Danish Emergency Management Agency), we were called out to a case of a man losing contact to his partner who was inside a chimney at a Danish art project. He was supposed to uninstall some lights, but when his partner radioed him, there was radio silence. His partner was controlling the mobile crane used to lower him inside, which was the only way up there. When we arrived the man had been inside the chimney/cylinder for about 2-3 hours. There was drones installed with heat reading cameras in the air trying to see if he was alive, and when we got the picture his body was still warm. Since we had no way of getting up there we had called for another mobile crane with which we could get to the top. My partner and our sergeant went up, and when they pulled out the man, he was already dead. We couldn't figure out how it happened, but when we got the report back it said he died from his injuries. But there was no major bruising on his body!"
"I still don't know how he died till this day."
There were no deaths in the following cases but still caused intense fear.
Repeat Break-In
"About 1.5 years ago I was broken into. They stole essentially all my life savings which was in precious medals, along with a bunch of other misc personal belongings. The police never found them. 3 days later, I see my door is broken in again and thieves came back and put a couple things back, including a gold ounce coin with a note attached that my dad had written to me when I was an infant, telling me he loved me. Less creepy just strange; criminals with a conscience."
Almost Abducted
"Whenever I was a small kid I was almost kidnapped when my mom had a seizure at the grocery store some man had grabbed me saying that he was my uncle but luckily a family friend happened to be there too and the dude ran off before police got there I was only around 5-7 at the time so I came very close to being kidnapped I have very little memory of that moment tho I only remember riding in the ambulance."
Mystery Scar
"How did I get this scar and dent in my skull. It must have been a major event with lots of bleeding, but my parents know nothing of it."
It's one thing to be haunted by the unsettling cases presented on television, but it's another to learn of one through a friend or have firsthand knowledge.

And in the digital age, where our every move is being monitored through our digital devices or surveillance cameras capturing our movements, you would think more cases of foul play would quickly reveal the murderous culprit.
But with lawbreakers always managing to stay a step ahead and adapting to technology, it's not that easy to close a case.
As with many complicated cases spanning years, we still have to trust and rely on the fact that time will eventually bring malefactors to justice.

Keep reading...
Show less
As much as there is an allure of living in small towns, there seems to be just as much mystery.

People living in low-populated areas seem to know each other and what their neighbors are up to.
There is a sense of security in knowing that someone has your back.
But on the same token, as is typically depicted in movies, small towns have their fair share of nefarious activity that those in the know are sweeping under the rug to maintain their town's good name.
Curious to hear about bizarre cases that don't always make mainstream news headlines, Redditor descended_from_apes asked:

"Small Town Redditors, what's the weirdest unsolved crime in your town, old or new?"
Keep reading...
Show less
The law is a fickle mistress, and it varies from state to state and county to county sometimes. And then there is the blatant hypocrisy of it all.
There are some things that feel like they should be allowed to pass but you get scolded for, like jaywalking, and then there are things like actual robbery in broad daylight, like telemarketers and nothing happens to them.
Make it make sense. It's like taxes, the wealthy know loopholes and the poor go to jail. Shameful.
Redditor u/Xanduh wanted everyone to chat about legal life fails by asking:
What do you wish was illegal?
I try my best to follow the law. And Lord knows how well I'm doing. There are so many obscure laws for ridiculous things, yet, scamming people of their life savings is a free pass. I'm confused... apparently, so are many others...
Save a Life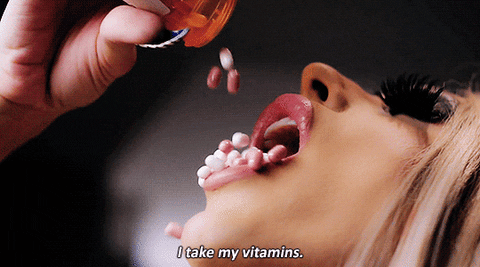 drag race drugs GIF
Giphy
"Hiking up prices of life saving medications. (Insulin, epi-pens, etc.)".
The Hands of Time
"Advertisement like "anti-aging" is absolutely preposterous."
"I would love to see a massive class action lawsuit against any skincare that proposes "anti-aging". Watch a judge rule in the plaintiff's favor citing that the products did not actually turn back time."
Credit
"Your credit score goes down because you cancelled a credit card."
"You want to have multiple lines of credit that you're responsible with, preferably for a long period of time, because it proves you're a reliable borrower. If you have no debt, it's almost like you've not established credit at all. Your score goes up the more lines of credit you have. It's bonkers. Someone more financially literate than me could probably explain better, though."
- isocleat
The Devil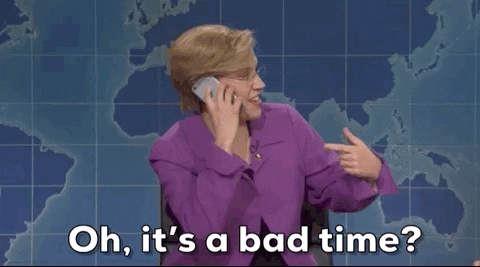 Kate Mckinnon Snl GIF by Saturday Night Live
Giphy
"Hi, I'm X. We're trying to reach you regarding your car's extended warranty."
- Mtt76812
I'm at the end of my tether with these car warranty calls. I swear to God... nevermind. And advertisements needs to be more regulated. That is a start at better fixing justice.
Extra $$$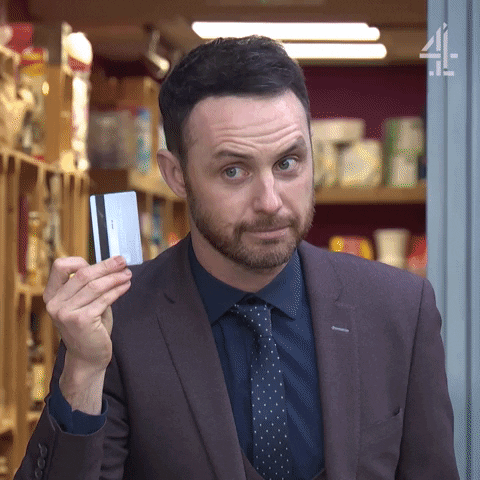 Happy Credit Card GIF by Hollyoaks
Giphy
"Convenience fees for online ticket purchases. Why am I getting charged for saving on paper, ink, and everyone's time?"
You're Cancelled
"Companies making it really difficult to cancel things. Especially subscriptions. I think the process to subscribe to something to should be exactly the same as the process to cancel it. I'm looking at you spotify."
"Gyms in general. before they started popping up everywhere I was a member at LA fitness."
"Well I moved 2hrs away from the closest one and they wanted me to come in person to cancel, then they wanted me to send in a damn letter. I can signup online, why can't I cancel online?"
- Rektw
No muss, no fuss.
"Printer ink being ridiculously expensive for no reason."
"Buy a laser printer. Here's my oft-told tale of woe: School got out so my kids no longer had homework to print. A month or so later we needed to print a document. Our Kodak injket printer not only refused to print but said we needed to buy a new ($90) print head because the old one had gummed up, because we'd gone too long without printing."
"I went to the local office supply store and bought a Brother laser printer. It scans, it copies, it uses wifi, and most importantly it just works.About twice a year when we need to print something I go and get it out of my garage and bring it into the house, set it on the kitchen counter, plug it in, and print to it."
"It works great - even remembers my wifi settings (SSID and password) from the previous time. No muss, no fuss. If I really want to print something in color I'll use Kinkos. Turns out I literally never need to print in color."
Child Currency
"Using children to monetize your social media channels."
"It's honestly sad that their parents force them to be the face of their social media accounts, since the children will never have a normal childhood due to their fame."
Bot Thieves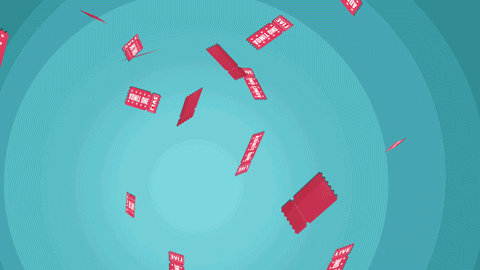 Theatre GIF by StubHub
Giphy
"Bots buying tickets and up-charging the crap out of the price."
- pgh613
Those ticket thieves need to be taken down. No Broadway show is worth $1000! Don't fall for it kids. That mess needs to be cleaned up. There is actual crime happening to the naked eye. Let's focus there.
Want to "know" more? Never miss another big, odd, funny, or heartbreaking moment again. Sign up for the Knowable newsletter here.

Keep reading...
Show less