Few topics get me as riled up as unpaid internships. They can take up the time of a full time job, making it difficult for some students who may need additional sources of income.
At the end of the day an intern is doing work for a company and they deserve to be paid for their labor.
But it's crazy to think about how much companies have normalized this practice. How many students do you know who are or were burned out by the stress of their internship, their actual job, and the need to keep up with their assignments?
Companies have normalized a lot, by the way, thanks to having the resources to produce enough propaganda.
People shared their thoughts after a Redditor asked the online community:
"What is something that's considered normal today but is actually successful propaganda made by corporations?"
"Attaching..."
"Attaching health insurance to your job and if you have a family and leave your job, you're f*cked."
Ennion
Ah, yes. The United States is quite behind compared to most of the world.
"I don't ask my mechanic..."
""Ask your doctor if JDGYRHKX is right for you!" WTF isn't that his job? I don't ask my mechanic or plumber if I need a certain product. Pharmaceutical marketing is a total ruse."
patches181
I can't imagine falling for one of those commercials. They really boggle the mind of people in other countries.
"Politicians being..."
"Politicians being a middleman for corporations to influence government policies, instead of middlemen for the people to influence government policies."
OneTwoKnow
It's maddening, isn't it? But corporations are people, don't you know? At least in the United States.
"Sugar industry blaming fatty foods for obesity, sparking the low-fat trends and ignoring how bad sugar is for your health."
BlackSage8
Interestingly enough, being poor did wonders for my palate.
"People eating KFC..."
"People eating KFC during Christmas time in Japan because of KFC's marketing campaign that promoted their products as a traditional Western Christmas treat."
ClementinaGriffe
I heard about this from a Japanese person once and it blew my mind.
"Most products..."
"Most products made for the care of babies. Babies need very little in the way of furniture, gear, special foods etc. But people are so willing to buy so much stuff."
lexrp
The same is true for pet products too. It's a total money pit.
"Companies like Intuit..."
"Companies like Intuit have lobbied to make sure filing taxes can't be free and easy."
FunnOnaBunn
In Norway you only have to check the government's calculations of your taxes and file any deviations or potentially unreported income/wealth.
They have it so easy.
"It was pushed..."
"Plastics Recycling."
"It was pushed by the plastics industry back in the early 70s when laws were about to be passed to deal with the environmental impact of plastics. In reality a lot of the plastics that have a little recycling symbol on them are not feasible to recycle at all."
"They are still pushing the lie to this very day."
FriendlyWisconsinite
When I learned about this, it filled me with rage.
"The way we celebrate holidays is much more of a production than it used to be - Christmas, Halloween, Valentine's Day. Just more excuses to consume crap en masse."
[deleted]
The commercialization of holidays is a big reason why so many people dislike the holiday season.
"Not discussing your income..."
"Not discussing your income with coworkers. At least in the US, employees are protected, so they are allowed to discuss income amongst each other without fear of getting fired for it. However, a lot of companies have kept the idea that it is taboo or that your job may be at risk for doing so and a lot of people still buy it to this day."
Chico119
Fun fact: Your employer can't stop you from discussing your wages. It is protected by law and you should do the work to keep such discussions as transparent as possible.
You're annoyed now, aren't you? It's astounding the amount of influence that companies have–and continue to hold–over our daily lives.
Have some thoughts of your own? Feel free to tell us more in the comments below!
Want to "know" more?

Sign up for the Knowable newsletter here.
Never miss another big, odd, funny, or heartbreaking moment again.
Keep reading...
Show less
Loyal customers who patronize a variety of businesses tend to look the other way if they sense something about the company is up to no good.

But when a corporation has such a terrible reputation that is beyond the pale, it leaves a once faithful patron no choice but to no longer require its services.
Curious to hear from strangers who refused to associate themselves with a company, Redditor lubedupduck asked:

"What's a corporation that nobody seems to realize is evil?"
When it comes to handling your finances, these are the corporations apparently ones to look out for.
Credit Bureaus
"The credit bureaus - Equifax, Transunion, Experian."
"Their business model is based on building up as much information about you as they can from sources you can't vet, control, or have the ability to approve. You can't look at the raw data (just their compiled reports). It's your job to correct the data that they gathered (vs them validate the data). You have no control and can't stop them from gathering the data. And their analysis has direct implications on many of your financial activities."
"Ohh and my favorite above all - they are a data company having some of the most personal information about you which has direct financial implications on your life, but if (when) they are breached and that data is exposed it's your problem to deal with the repercussions."
– Tifoid
Missed Payment
"I had a Credit Card with Elan for years that I didn't use. I had it on auto payment and the only thing on there was yearly fees. I never closed it out because it was an older established line of credit and closing it would impact credit score. Randomly they had an update and their system rejected my bank routing. So I missed a payment and surprise surprise nobody contacted me to let me know I was delinquent on the $20 (from their yearly fees). My credit dropped 80 points from that one missed payment. Elan, Equifac, Transunion, Experian all gave me the run around and basically said tough sh*t. Took months to settle and my credit is still stuck in low 700's despite only missing one payment in a decade which I paid the entirety of the balance and closed out the card."
– snacknslash

A Costly Reputation
"Goldman Sachs. The other financial companies think they're evil, which is saying something."
– Cyberzombie

These are companies whose alleged dealings in other affairs make negative impacts.

Bearing Rotten Fruit
"The Dole and Chiquita fruit company . The things they did in the mid 1900's would have been evil by 1600's standards."
– Diddy_Block

Not So Slick
"Shell. This company started wars in Africa."
– radeakins
"Every oil company is insanely evil. I think most people realize this. In fact, a picture of Steven Donziger (an American political prisoner who dared to cross Chevron) was on the front page earlier."
– nirad

A Bad Connection
"Verizon"
"In 2018 A California fire chief said Verizon throttled his crew's Internet speed during a wildfire crisis to 1/200th of its original data plan, even though the fire department had an 'unlimited' plan."
"Fighting wildfires and their data is throttled."
– Alston518
Not So Wholesome Grocer
"Whole Foods."
– theCurseOfHotFeet
"I worked for Whole Foods from 2007-2013. I remember a mandatory 'unions are bad' presentation that every employee had to attend. The whole thing was basically 'oh we treat our employees so well, we don't need unions!' And then they warned us about sneaky union folk who would try to trick us into signing up for a union."
– imaginaryblues

Earning The Uniform
"I worked for Best Buy for like 6 months during college and they did the same thing. It was really aggressive training, and pretty laughable considering how dogsh*t the pay and hours were. They seriously made employees 'earn' their blue polo shirt, you had to work with no uniform until then."
"Even sadder was that several people in my training class actually believed it, I remember one girl thanking them for 'educating' her about how bad and unecessary unions were."
– rachelgraychel

People refuse to engage with the following services, and it's understandable as to why.
Reviews Suck
"YELP Bunch of leeches."
– AllTheCoconut

After The Flood
"I ran a store years ago. In 2011 the area had torrential rains in the spring. My store flooded, but that's an understatement. The entire city block flooded like you see on the news - cars floating, people being rescued, etc. The day after the water had subsided and cleanup started. The street was still blocked off. Anyway, I had the door open to my store with fans helping to air it out. I even put a sign up outside that said 'closed due to flooding, sorry'. Well my employees and I are in there cleaning away and out of nowhere I turn around and this young guy is standing in the middle of the store. I said, 'sir, sorry but we're closed'... He said, 'well your store hours say you're open'. At this point I'm about ready to kick him out - we're literally shoveling mud out of the store, how could any sane person think the store was open. I explained that the whole block flooded and all my merchandise was ruined."
"He got pissed off, yelled at me about not being accommodating and threw a glass cup across the store, shattering it and giving me even more to deal with. A few days later I found out he left a one star yelp review. He said I was abusive and racist (we're both white). He said the store was in deplorable condition and said he was filing a safety hazard concern with the city. I appealed to yelp with pictures of the flood and some jack@ss from yelp responded to me with something rude like, 'Next time you close your store to the public, maybe actually keep the doors closed.' F'k that company so much."
– Any_Ad_7571

All Those Extra Charges

"Ticketmaster."
– choref81
"The f'k they need to add all those extra fees for a digital f'king ticket for its not like they are actually printing a ticket and having someone post it out."
– Mccobsta
Even the Mouse was put on blast.
Not So Magical
"Disney..i will die on this hill."
– LordofMushrooms
"They alone are responsible for f'king up copyright law."
– BlartIsMyCoPilot

A Testimonial
"Former cast member Disneyworld - I can attest to this being true. 2005-2006 was when I was down there. A kid died on the Rockin' Rollercoaster in MGM Studios (now Hollywood Studios) - a seizure, I believe. I worked at the other end of the park in Sweet Spells. The guests were asking about the death because they were there. We were strictly told not to discuss it and just say we didn't know or hadn't heard anything. That poor baby died and we had to act like everything was ok - happy in fact. Another incident was the winner of the marathon that year dropped dead of a heart attack after crossing the finish line - everybody saw it. They drag your body out in a way as to not disturb guests (so if that means lifesaving help could get there faster, they don't if it would upset the guests) once they drag you off park grounds local teams can declare you dead. Even if you were dead. Even if everybody saw you die. It's traumatic."
– InterrobangDatThang

Following Traditions
"Yep. Worked there 2005-2006. Very racist. It is written in their rulebook. The 'traditional look' - I was made to straighten my natural hair because Black hair is 'unprofessional' to them. And because in their College Program your housing, transportation, and food is based on you working there, I had no choice."
"I worked with a lot of kids who had nothing - fleeing Hurricane Katrina and had nowhere to go, also kids from overseas whose families sacrificed so much for them to be there -- Disney banked off the fact that many of us there came from nothing and we're just scraping to get by. We were told we were lucky and not to question what they'd do. I hate them."
"Two words: Grocery Bingo. These mfkrs made us play real hunger games for our food. Imagine splitting a bag of Chef Boyardee, Pop Tarts, and Cheerios amongst four roommates - and that might be your food for the week. I stole food from my shop for us, but you can't live off of cookies and fudge. I hate them."
– InterrobangDatThang
If the product itself is satisfactory, it's one thing. But when a company is involved in controversial matters that tarnishes their brand, it it worth being loyal?
How much do you not know about the businesses you wholeheartedly are committed to?
These questions are definitely something worth exploring if you care to.
Want to "know" more?
Sign up for the Knowable newsletter here.

Never miss another big, odd, funny or heartbreaking moment again.

Keep reading...
Show less
As the years go on, we start to find out more and more terrible things big corporations have done to their workers, their consumers and the environment.
University of Virginia Law professor Brandon Garrett wrote a book called Too Big to Jail. He told Vox prosecutors haven't been following through with the prosecution, only stopping at fines. As much as the fines have gone up in amounts, they have expressed leniency with corporations in hopes they stop breaking laws.
That hasn't seemed to have happened.
Redditors shared which companies are the most evil of them all.
Redditor outdropp asked:
"What is the world's most evil company and why?"
It's incredible what lengths they will go to for money.
A bad history.
"Chiquita bananas - I'm not sure if they're that evil currently but they have a really bad history of killing protesting workers, starting wars and supporting terrorist organizations."
- joujamis
"Ah yes. United Fruit Company. Who used their connections with the American government to overthrow a government in Guatemala because they cared too much about labour rights. And that's not all they've done. Massacre and bananas go hand in hand."

- ballsofstyle
"Imagine destabilizing an entire country just to secure a f*cking banana crop. Absolute bastards."
- SquilliamFancySon95
"The term 'banana republic' came from their relations with nations like Honduras."
- AlliedAtheistAllianc
"Was looking for this. Kinda crazy that the clothing brand Banana Republic became so popular despite this morbid allegiance."
- Alive-Contact9147
"That is bananas."
- Christmas_Panda
Poisoning everything and everyone.
"I am a little biased since I just saw Dark Waters but Dupont."
- Skeledenn

"The montage where they went over every contaminated product still haunts me. I got rid of every teflon pan I had and switched to cast iron after that. Obviously too late, but it's a start.
For those interested, the document on DuPont and Teflon manufacturing is available on YouTube in some countries. It's fairly disturbing however."

- JustStopBeingPoor
"I live 20 minutes away from Parkersburg WV, and you'd be surprised how little people in the area know about DuPont."
- chadwick_dean
"Then the PR campaign is working effectively."
- koushakandystore
"I came for this. DuPont is the biggest evil company most people haven't heard of. They have their hands on or in everything that's made yet no one know much about them. I'm convinced it's because they have so much money they pay to stay under the radar."
"Also you know, they poisoned our entire planet with C8."
"The entire reason weed was illegal and hemp wasn't popular in the United States is because in WWII they lobbied to get the contract to make all the rope for our navy during the war for cheap using nylon. In turn they wanted to have their competitor, I can't remember the name, put out of business and they made hemp rope that was way strong and cheaper to manufacture. So congress put a HUGE tax on hemp that paved the way for weed to be illegal to smoke and hemp pretty much impossible to grow legally."
- MrBojanglez
The own or operate nearly every brand.
"Nestle - Too many reasons to list."
- LyannaCeltiger88
"I'm thinking now maybe I should avoid Nestlé products but they apparently operate SO MANY different companies it would be nearly impossible to avoid Nestlé. I'd have to make drastic life/diet changes, adjust meal planning, my morning routine, shopping routes, budget for more expensive alternative products, etc. Plus I'd have to take time to research and memorize what companies are Nestlé-owned and make sure the alternative companies aren't equally unethical."

"Like boycotting would take over my life and would likely be viewed as an unhealthy obsession..."
- akzj
"I checked out r/f*cknestle as one of the folks who replied on here suggested, right in their main page is a picture of all the companies. Just take a screenshot and save the photo to your phone. Instant access and reminder for the companies. That's what I did."
- bluefl0werz
"They also have this linked in the pinned post where you can type a brand and see if it's a Nestle brand. It's not perfect, I searched for Crunch since it's a Nestle Crunch bar and it didn't show, but it's better than nothing."
- FromUnderTheWineCork
"Try the app Buycott. It's free and let's you avoid companies you don't like and tells you how others are ethically and whether their product is ethically sourced."
- ClearlyDoesntGetIt
Leaders in the climate crisis.
"Most fast fashion brands. Child labor, wasting horrible amount of water while polluting it, burning or throwing the unsold clothes into the ocean etc."
- Lord-AG
"I can't help but thinking that all mainstream products in the world are built on top of suffering, and that anything remotely ethical is just extremely expensive and scarce."
- drum_playing_twig
"It's completely down to money, end of story."
"Did you know that over 90% of everything you recycle, doesn't actually get recycled? That only 20-30%, depending on where you read, of all cardboard actually gets recycled, as in properly used again?"
"That the cost of buying new cardboard for companies now is CHEAPER than recycling it, or buying recycled cardboard."

"That recycling companies like Biffa sell their recycling by the ton, and were caught mislabeling nappies, sanitary towels and clothes marked as "waste paper" which is cheaper of course."
"Recycling is a BUSINESS, and like all businesses, profits are all that matter."
"We need to wake up to the fact that buying an electric car, replacing your lightbulbs, buying bags for life, eating less meat, it's all a puny drop in the ocean even if you combined everyone doing it. Because 100 companies produce 71% of the world's total pollution."
- Dynasty2201
A sketchy church.
"I mean Church of Scientology is pretty sketchy."
- Christmas_Panda
"There was a period of about 8 months on Reddit back somewhere in 2014-2016 in which former Scientologists were all sharing their experiences on here and then it was like it all of a sudden stopped. It made me wonder if Reddit corporate got pressure from the church."
- Christmas_Panda
"I like this reply because Scientology is not a religion or anything similar and should be considered money making COMPANY."
- ilove-bananas
Asbestos in their baby powder.
"Johnson & Johnson knew for decades that asbestos lurked in its baby powder."
- planecompanyshort911
"Scrolled this far just to find J&J mentioned. It was unbelievable how long they kept this under wraps despite reports from way earlier regarding how carcinogenic their powder was turning out to be. Especially increasing incidence of ovarian cancer in women."
- akdsouza
"J&J doesn't have anything on Bayer…"
- DrEnter
No wonder many are crying to "Tax the Rich," or in other cases "Eat the Rich."
These corporate entities are literally destroying everything they touch and getting away with it.
Want to "know" more? Never miss another big, odd, funny, or heartbreaking moment again. Sign up for the Knowable newsletter here.
Keep reading...
Show less
Why is money more important than human life? So many of these big companies and corporations seem to relish in taking advantage of us, the little people.
It isn't new you know? They destroy resources, deplete opportunities and suck up all the financial gain.
So what if kids drink poisoned water? Who cares if people are getting cancer from what you put in the air? And never mind what the staff is being paid.
As long as you stay a Fortune 500 powerhouse.
It's vile and we need to take them down.
Redditor nikenotnikey wanted to discuss the corporations that need to be taken down a peg or two, by asking:
What are some stereotypically "evil" companies?
All of the companies I worked for in hospitality were blood suckers. They used and abused every employee they could while fleecing patrons. But hey... money, money, money.
No Cocoa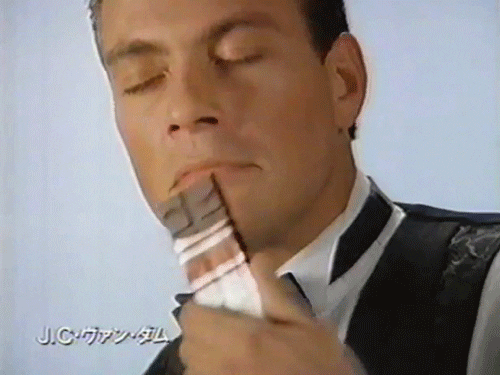 jean claude van damme chocolate GIF
Giphy
"Nestle, forget those guys." ~ ZWally6
"They've done some pretty bad things: https://www.zmescience.com/science/nestle-company-pollution-children/." ~ quantumronin2
An Empire
"Dupont." ~ UpperIce5314
"This company has been restoring the façade of the building I live in in downtown Los Angeles, and the solvent they were using was so potent, I had to relocate myself from my apartment. I complained to the building manager. Of course I look up online who makes the solvent and it's Dupont. FML." ~ futurespacecadet
Sucking Life
"Purdue pharma, literally drug dealers who caused the opioid crisis. Also the banana companies, who overthrew central American governments, installed dictatorships and kept the people poor while sucking all the profit from the land in their countries. (Chiquita, dole and del Monte)." ~ philip_andrew
Billions!
"Shell." ~ thatfreemanguy
"Aren't they the ones that figured out carbon emissions would cause catastrophic climate change in, like, the 70s and buried it? They will probably be responsible for billions of deaths in the end. Hitler, Stalin, Mao, they all put up rookie numbers compared to hiding and playing down climate change for decades." ~ OkChildhood2261
Take over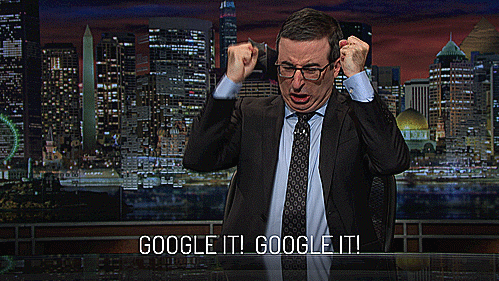 Google It John Oliver GIF by Last Week Tonight with John Oliver
Giphy
"Google is getting there, so far as becoming a monopoly goes." ~ TheSanityInspector
"They removed the "don't be evil" clause from their mandate: https://gizmodo.com/google-removes-nearly-all-mentions-of-dont-be-evil-from-1826153393". ~ the_honest_liar
Monopoly
"As someone in the process right now: CollegeBoard. There is no good that comes out of a monopoly over education and people seeking a good university." ~pop1fizz
"Your problem is that you've bought the marketing that nonprofit is synonymous with good. It is not. It's only a form of corporate structuring that imposes certain limits and gives other benefits, just like any form of corporate structuring." ~ ManlyMisfit
"debt-capitalism"
"Blackrock." ~ No_Lynx_8737
"Blackrock is currently buying up as many homes as they can as part of their great reset where everything is rented to you. Part of a "debt-capitalism" plan. They really ARE evil." ~ PolskiHeart
"So in the UK, some of the big cities will have purpose built student accommodation blocks. Rooms will generally have their own bathrooms but then will have a shared kitchen."
"The nicer rooms will pretty much be a one bed apartment so the whole thing looks more like a hotel than it does student accommodation. There are several companies that run these but the biggest one which owned their own buildings was bought up by BlackRock. Most of the London buildings were like 20+ floor tower blocks in sought after locations near universities and transport links so you can imagine each one was worth quite a lot." ~ TofuBoy22
Where to Begin?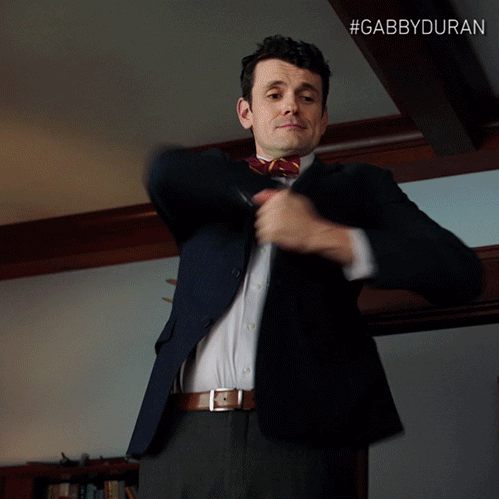 Tell Me More To Do List GIF by Disney Channel
Giphy
"Coca Cola, PepsiCo, Nestle, Kellogg's, P&G, Mondelez, Unilever, Mars, General Mills… Basically all big companies that have a carppy human rights record and give you the illusion of choice." ~ Rerrereddd
That is quite a list. We are in troubling times, but we always have been. Until money is no longer an obsession, we'll make no progress.
Want to "know" more?
Sign up for the Knowable newsletter here.

Never miss another big, odd, funny or heartbreaking moment again.
Keep reading...
Show less
Businesses have been known to cut corners and abuse their employees to make a buck. It's a trick as old as the institution of employment itself.
But it does come back to bite them... eventually. Every once in a while a business owner feels the effect of the pain they have caused on other people.
Either way, we now talk to each other about these exploitive and abusive practices.
Redditor PMForDickGraysonPics asked:
What are some of the worst business practices you've seen?

Here were some of those answers.
Not The Animals
A veterinarian I once worked for tried to make me reuse bloody IV tubing between patients, "just rinse it out" he told me. He charged the same amount for a pain injection for a 5 lb pet and a 150lb pet, he over-worked and underpaid his employees, he was rude to his clients, and tried to make staff carry out tasks they were not qualified/educated to do. He would cut corners in any possible way.
Several of us reported him to the board.
Yeah Just Do It Fam
Hostility towards raises. Rewarding your existing employees is almost always cheaper than hiring new. Ive had a manager that scoffed at a single 3% raise for someone who had no raise for 5 years. Good luck hiring a new person with that experience and for less money. There's a reason why job hopping gets you more money, and it's not because hiring new is cheaper.
This Is Called Entrapment
Any company/service that allows you to sign up using the internet with minimal verification but requires you to either produce ID, bills, proof of address, or show up in person to cancel that service.
if i can set it up via the internet i should be able to cancel using the internet too.
Buzz Buzz Buzz
I used to serve at a restaurant where we wore pagers that buzzed us when a table's food was ready. Good idea right? Well the owners had the policy that you had to immediately go pick up the food no matter what, and that included if you were in the middle of taking another table's order. They said that people "understand" and are cool with it. Of course they weren't though. Every time I stopped taking a table's order and went and got the food, they were totally pissed off. I could not believe the owners did not understand why literally no other restaurant on the planet does it that way.
Stealing!
I use the term "business" loosely, but I once did graduate research with a professor who was in the process of trying to get a major auto manufacturer to invest in our lab. They liked us, but wanted an example of some of our work. So rather than directing them to some publications of ours, my professor gave them a zip file containing all of our recent unpublished research, including the basis for a patent application.
My professor was shocked when they just kept it.
She Done Closed
I worked at a restaurant that wouldn't let people get a refund on their food even though there was a cockroach in it. Instead they offered a 10% discount on the food as per their "policy". Needless to say this restaurant no longer exists.
Forcing You To Quit
Trying to get employees to quit. My managers at fast food didn't want to keep long term employees due to having to pay them more and firing them means unemployment costs. Us quitting means no unemployment and not having to give raises.
Fraud....
So this store put a massive discount on weighted blankets. They were originally selling for $150, but were now being offered for $39.99.
The catch? You'd need to sign up for free as a VIP member online. Urm ok no harm done.
So i signed up and bought the blanket. And so did thousands of other people.
The store cancelled our orders and refunded our money, claiming that they weren't able to fulfil our orders. And now they had a couple thousand more new names on their mailing list.
And sure enough marketing emails came pouring through. I unsubscribed once but still had emails coming in.
THE POOR DOGGOS
I heard this one from a friend: She worked at a dog kennelling business that would tour prospective clients through the front of the building and show off how each dog would get its own indoor/outdoor run area and specialized attention, etc. Then when Thanksgiving and Christmas came and they got more bookings then they could accommodate, they set up cages and stacked kennels in a back room and people were paying big dollars thinking that their dogs were in a nice roomy pen while the business crammed as many dogs as they could into these basic cages. It was shameful.
A Rock And A Hard Place
I worked for a big car rental company in the returns department. They would push us to find and charge customers for any new damage on their cars by awarding bonuses on top of our monthly salary.
We were given mirrors to look for scratches under the cars where costumers would normally not have checked before they rented the car, often leading to heated arguments over if it really was their fault or not. The company did not care either way and made us charge their insurance deposit if they refused to pay. The daily verbal abuse and stress from being sandwiched between my managers and angry customers has definitely left a mark on my mental health and I will probably never work in the traveling industry again.
While many of the things described aren't illegal, they're definitely unethical.
Want to "know" more?
Sign up for the Knowable newsletter here.
Never miss another big, odd, funny or heartbreaking moment again.
Keep reading...
Show less