In this world, there are many things that don't have a rational explanation. Why is it we don't have any of the original footage from the moon landing? What happened to Amelia Earhart? How many of the things we believe to be true are really cover-ups?
Not having the answers to questions like these lead to conspiracy theories. I have always believed that the Bermuda Triangle sucks objects into other dimensions. Why else would there be so many disappearances in that area?
Some conspiracy theories are really crazy, but others are pretty plausible.
Curious about those theories, Redditor Meddling_Pickles asked:
"What conspiracy theory do you genuinely believe?"
It's All His Fault
"That Adam ate the apple first and blamed it on Eve, thus the Adam's Apple."
– keirden
Cause of Death
"Dorothy Killgallen, the only journalist who had an interview with Jack Ruby, was killed by the CIA in her sleep"
– crazeyawesomettv
"It wouldn't surprise me at all. It wouldn't surprise me if Jack Ruby turned out to be hired by the CIA. Or Oswald, for that matter."
– KidsTheseDaysYknow
"Marilyn Monroe was murdered, or it was involuntary manslaughter"
– PersonalityLost5228
It Was Rigged I Tell You!
"Ever since Alex Trebek left Jeopardy, there has been this sudden and convenient "rise of the superstars" where contestants are getting very long win streaks, far more than what we used to see on the show. I think Jeopardy is rigging their contestant selection process to artificially increase the likelihood of long win streaks in order to boost ratings."
– Firree
Dangerous Ego
"Trump never wanted to be president. Looking at it through the lense of a man who doesn't want to be there, but has far too much ego to admit it, makes the way he handled his time in office make waaaay more sense than any other explanation. And his ego is so big he'll still run again."
– chariotherr
Cookie Thief
"That despite what my roommate says, she's eating my food when I leave the house. I had 17 Oreos when I left, I came back to 15."
– Apprehensive_Oven924
Hard Truths
"gogurt is just yogurt"
– Thugger4L
"no. no….. i refuse to believe this. source? citations? please send me your bibliography in MLA format"
– TheGoddessHylia
The More You Use
"Chapstick provides instant relief, then makes you lips more chapped so that you have to keep using it."
– LorryToTheFace
"This is accurate and similar to pledge furniture polish that actually increases the amount of dust on the furni"
– Pow4991
Disney Is A Snowman
"Earth is flat"
"Just kidding"
"Probably the one I could believe is the one that says that Disney is frozen until they can find a cure for him, and that the movie Frozen was only made so if people searched Disney Frozen, the movie would appear instead of the theory"
– kcyccyck
Aliens
"Roswell New Mexico crash was in fact aliens."
"Only conspiracy I believe."
"But maybe cause it was the first one I discovered as a kid. And I loved aliens."
– Champion-of-the-Sun5
"Idk if this is a conspiracy theory, but I believe aliens could be real. After all, if our planet can support life why can't others? I think if they are real then we have a way greater advantage due to our advanced technology and stuff like that. But who knows."
– SpencerTheMenace
"That aliens exist. Now I know that makes me sound like some buffoon but hear me out. The Universe is 46.507 light years and there's still more out there, out of the trillions of planets in the universe we are the only life forms? Sound crazy to me."
– DarthGolrath
​The Never-Ending War
"Cold War has never finished and is still going on to this day."
– Mrgray123
"I believe that the Cold War never ended. Otherwise we wouldn't still be spying on each other. You think that the Russians hacked the election just for shits and giggles? No, they wanted us to get into a civil war, and Trump was the perfect candidate to divide our nation. Our military budget is the highest in the world and if Russia were to cause a rift between us, it would be that much easier to either take us over, or make sure we didn't interfere with whatever plans they have, including expanding its borders. If their plans for invading Ukraine and attacking Finland would succeed, there's the chance it will attack others until it eventually took over Europe. With their country getting bigger and bigger, we would get smaller and smaller until Russia delivers the killing blow. When they say, 'divide and conquer,' they mean divide and conquer!"
– N0nethelesser
That last one is so true to modern life!
The term conspiracy theory has a negative connotation, but they are around to explain the unexplainable. To give us an answer when no one else can provide one.
And who knows? These could all be true.
Want to "know" more?

Sign up for the Knowable newsletter here.

Never miss another big, odd, funny or heartbreaking moment again.
Keep reading...
Show less
It's easy to be stuck where you are, to think of the world around you as an inconvenience where anything that doesn't quite match the values you have is wrong. After all, it doesn't agree with you, it must be wrong, right?
And then something happens. It could be a conversation, or maybe it's something you watched, or perhaps you just woke up one day and suddenly realized the thing you thought you knew was wrong.
And it's okay.
Learn from it.
Like these people.

Reddit user, nathan_thinks, wanted to know what finally got you to change your mind when they asked:
"When was the last time you changed your mind about an important belief, and what persuaded you?"
It doesn't even have to be anything super life-altering. Honestly, it could be a belief you've had since you were little because that's the only world you've known. It's the only path you were shown.
You Take Up Less Space?
"I was brought up to believe this:"
"Traditional funerals - with the body embalmed and buried in a cemetery 6 feet under, encased in a waterproof sealed vault - are the only way to go."
"But now, I much prefer the idea of a simple cremation with ashes (cremains) scattered or buried in a requested place."
Back2Bach
A Huge Failure
"I used to be very anti-drugs and kind of assumed criminalising drug use was OBVIOUSLY the only sensible thing to do. Like, a world where drugs are legal? Unthinkable."
"But watching The Wire and a documentary called The House I Live In really turned my thinking upside down as they introduced me to the reality of the failures of the war on drugs."
thinreaper
Just Enough To Get By
"1-a couple of years ago, i realized "i don't need to do my best" Sure, i could give my best to get a better paying job, but what use will it be if i don't even have free time between working and sleeping? None. I can do my best and make a really good presentation. But is it really that much different from a "slightly better than average" one?"
"I don't need to do my best, i just need to do enough."
"2- i don't need to be optimistic. I always thought i should believe in the best result possible, but then someone broke that belief. Furthermore If i don't expect anything good, i don't get disappointed."
Blowst
Doing Anything For That Cheddar
"I always wanted to become extremely rich, and was sure I would sacrifice whatever it took to achieve that goal."
"Now I want to have financial stability and have some passive income, but I prefer to enjoy life with my family and friends, or spend time doing my hobbies."
"I saw a really young son of a couple that are friends of my family lose his life to blood cancer. He did not have time to fulfill any important goals. His life vanished before he could start to enjoy true freedom."
"Time is a finite asset, and no amount of money can purchase more."
ezanchi
You know what helps make you a smarter person? Reading.
You know what helps make you a better person? Critical reading.
Don't believe all of it until you've done it the right way.
The Internet Being Used For Something Positive For Once
"Not the last time but the biggest change of opinion was believing vaccines cause autism. I had my first kid in the mid 00's and most of my adult conversations were at a crunchy mom group. In 2006 we could finally afford to get a computer and internet and I dove in. Looked at stats, info from the WHO etc. and then talked to my wonderful doctor. Back before the anti vax movement was really organized online it was a lot easier to find reliable information."
awkwardlyherdingcats
"Thanks for the hope, going through this with my sister and her young family now. The amount of garbage I have to refute from her social group of also stay at home moms (not knocking the lifestyle just the credentials) is tiring."
It_Happens_Today
A Switch Flipped

"I left Mormonism."
"Why? I did some reading from sources that my faith didn't supply. It was really that simple."
"It might seem crazy, but my religious beliefs were in a special column that meant I didn't view them through a critical lens. The same way no one critically examines if their baby is cute or not, I never critically examined my faith. Some precious things we put on a pedestal. And then one day a switch flipped and I asked, "why can't I examine it critically? Seems like it would be worthwhile.""
"It took a matter of hours to see it was all a sham."
daveescaped
Right Under Our Noses, Flouting Their Nonsense
"The last few years have really brought into focus the difference between harmless conspiracies/beliefs and those that hurt people. My dad is really into alien conspiracy and younger me would have tried to argue with him. Now I'm just thankful that he's not a Sandy Hook denier."
"You want to believe in ghosts and LoCh Ness? Cool! Just don't force your kids to eat crystals instead of getting vaccines, thanks!"
TransFattyAcid
"I'm kinda the opposite. I used to think conspiracy theorists were relatively harmless. And then someone who bought into the lizard people thing blew up part of my city and people who believe in Q tried to overthrow the government within 2 weeks of each other. I'm pretty strongly convinced of the slippery slope when it comes to conspiracy theories now."
idreamoffreddy
Most beliefs come from a narrow view of the world, an inability to grasp the troubles and problems of others. However, a tiny moment, calling out to you, can make everything you thought you knew change.
A Situation To Help You See Through All Lenses
"Marriage equality."
"It's not that I was "against" it, I just didn't see what all the fuss and fighting was about. In my eyes marriage was just a piece of paper and that piece of paper doesn't keep people together. So why go through all the legal fighting and expense just to be able to get that stupid piece of paper."
"Then I was living with someone. We had been together a long time. He was involved in a very serious accident and was touch and go for a bit. I was not able to provide any input on his care because I was not his wife. I was just "a girlfriend". His parents - whom he had little contact with - were allowed to make all health-related decisions while he was unconscious, even though I knew what he would want (based on our end-of-life discussions). Not having that stupid piece of paper, made a huge f-cking difference."
"That situation really clarified the fight for marriage equality for me. Our society - rightly or wrongly - affords so many rights and protections for married couples. People aren't fighting for the right to spend 50k on some stupid wedding or to use labels like husband or wife. People are fighting for the right for their union be legally protected in the eyes of the law."
"It bugs me that it took for something to happen to me for me to change my mind. I try to be better than that. But I suppose it's better than never changing it at all."
EttaJamesKitty
A Broken System Meant To Help Ends Up Hurting
"I was in support of the death penalty, because I (still) believe there are some crimes heinous enough to warrant it. But in learning about cases where people who have been sentenced to death were later conclusively exonerated, I realized that our justice system is not nearly accurate enough to have the death penalty. We have absolutely put innocent people to death, and that happening even once should be enough to abolish it."
paulcosca
"I recently came to this same exact shift in belief. I'm a corrections officer. I work with a lot of scumbag pieces of sh-t, some of the crimes they committed are almost too heinous to believe. At first, my belief in the death penalty became more and more concrete as I learned about the sh-t some of these guys did."
"And then two months ago or so, a prisoner who had done 30 years of a 65 year sentence for breaking into a woman's house and raping her was exonerated by DNA evidence… yeah, that's when I started doubting that belief. Even with all the advanced forensic science we have, it still took until 2022 for that guy to be proven innocent. If we had the death penalty, not only would that man be dead, his name would have been tarnished forever."
"Yes, there are some crimes which warrant death. But the possibility of faulty evidence, bad trials, lying f-cks, etc is, in my opinion, just too great for me to support the death penalty."
New-Income1328
Always be willing to learn more, to gain as much knowledge as you can about the world and the people in the world. Never be content with stopping where you're at. That's the only way you can grow.

Want to "know" more?
Sign up for the Knowable newsletter here.
Never miss another big, odd, funny, or heartbreaking moment again.
Keep reading...
Show less
Truth is truth. Why is that so hard to believe?
Oh right , because we've all lived through the last six years of politics. Conspiracy is the new way of life for many.
Everyone is believing every little thing.
But eventually, for some, the "truths" they hold so dear, become a lie. And then the real truth lives.
People are starting to realize, they've been duped.
Maybe from that real growth begins.
Redditor AussieDrummerboi wanted to hear the confessions of all the people who came back to reality, by asking:
"A question for former Conspiracy Theorists… what was the moment you realised the conspiracy theory you thought was correct was completely wrong all along?"
I pray the Qanon people are listening.
How they live and breathe that nonsense is beyond me.
And it effects us all.
What makes more sense?
"From roughly ages 16-21, I believed that our impending climate doom was a leftist conspiracy to raise taxes, consolidate power, or whatever else was a right wing parroting phrase at the time. I eventually realized that I just believed that because it was easier than acknowledging the deep shit we're in."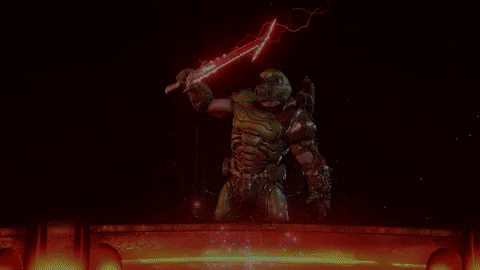 Giphy
"A big part of the epiphany was the simple question from a friend:"
"'What makes more sense? A global power grab through thousands of faked studies by scientists in a hundred countries with nothing to gain, or a couple fossil fuel executives sowing doubt to protect their fortunes?'"
"So now, I rationally acknowledge our doom." ~ brainsewage
Old Roots
"Can't say that I was ever a hardcore theorist but I was definitely one of those 'early 20s guy reading weird early internet message boards' types. It's been since the mid-2000s that I stopped following any of that."
"I can't pin down any specific one that steered me away but digging in and finding out just how many political ones find long, old roots in some form of anti-Semitism, racism, or some flavor of authoritarianism was enough to throw that baby out with the bath water as new ones kept creeping into the mainstream." ~ xETankx
The Truther
"I used to be a 9/11 truther. Like hardcore. After spending 6 years in the military and going to work for a federal agency, I realized there was no way the US government could pull something like that off without a few thousand people knowing about it, and a few hundred of them spilling their secrets all over the place I mean for God's sake, it takes a half ream of paperwork to take a freaking vacation." ~ oheffme
I want to believe...
"I don't think there was a single moment where I realized anything. It's not really a case where I believed it because of a lack of information, I believed it because it had emotional pull attached to it. Fox Mulder in the X files has a poster that says 'I want to believe' in his office for a reason: it's that the main reason people believe in these things is because they want to, in spite of evidence to the contrary."
"It had emotional pull to believe that because it made life seem more interesting. My life at the time i believed it was super dull and lonely, when I had very little going on for me. What got me out of it was A) embarking on a new career that I found fulfilling and made me feel good about myself B) got a lot more friends and started engaging in a lot more activities and social outings from hiking to basketball to snorkelling and skydiving. I just kind of stopped believing in that stuff because I no longer had a need to hold onto it, not because I realized it was BS." ~ DoctorWatchamacallit
The Antichrist
"Not necessarily a conspiracy, but as a teenager, I found this website that made a very seemingly convincing argument that George W. Bush was the Antichrist. I believed it could possibly be true, for like a day, then I took a step back and realized how ridiculous it was." ~ TheBoomExpress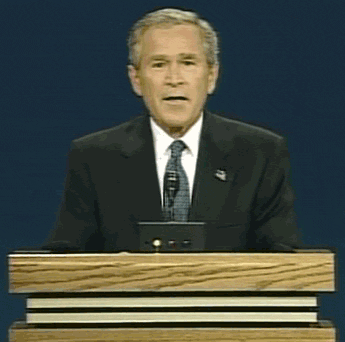 Giphy
Where do we even begin with some of this craziness?
I feel like I'm reading fiction.
Oh wait, I'm reading about people who believed fiction.
I'm Lost
"When the entire conspiracy community jumped on the Trump Train and Q became a thing. I was down for Atlantis, ancient aliens, William Cooper, and Coast to Coast with Art Bell. Now I barely cared about all recent disclosures and acknowledgements. Still watched the Bob Lazar documentary though." ~ RexyMundo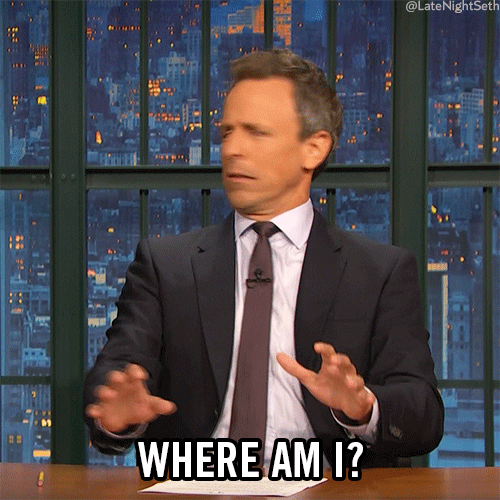 Giphy
They're out there...
"I used to be a firm believer in the whole 'Aliens are secretly kept in Area 51' and other related conspiracies until it was pointed out to me that governments are incapable of keeping secrets of that magnitude and if it was really true, it would have been leaked to the public ages ago." ~ Mrgreen37
People Break Down The Nicest Celebrities They've Ever Met | George Takei's Oh Myyy
They always say, "don't meet your heroes." But here's the thing, sometimes your celebrities are actually just chill, normal people who are overjoyed to meet ...
"great awakening"
"My friend went down the rabbit hole a little too hard once and thought that the earth was hollow with entrances at the poles and then he believed some guy wrote an app that let you talk to ghosts. It was a $20 app lmao. He said to just keep waiting for the 'great awakening' for it to work. He could never explain to me what that was or why it kept getting pushed off lol. Eventually me pestering him enough for answers for him off it." ~ Osirus1156
Tupac
"When I was 12, like 16 years ago, I was on a website talking about Tupac really being alive. It had that famous pic of him throwing up Westside. Only thing is that it was actually a gif (which I realized years later), that would wink every minute or so. I saw him wink at me and I closed the site and wouldn't go back to the computer until the next day. I couldn't even muster the courage to go cut some yews on runescape. Absolutely terrified me for months." ~ MuayThaiWhy
The Hole
"I bet that moment is pretty rare. A feature of conspiracy theories is that evidence against them is also evidence for them: 'Well obviously this rock solid alibi shows just how deep the rabbit's hole goes.'" ~ Permanganic_acid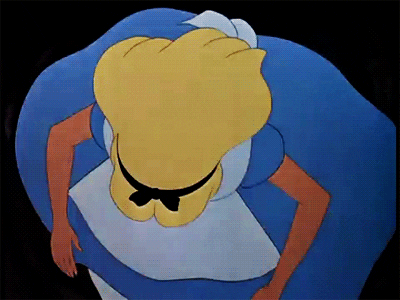 Giphy
Something is Off
"Not a former, I think there's still plenty of crap out there that doesn't line up, but I did believe the moonlanding one until a teacher of mine brought up a very good point, if it were faked there's no way in hell Russia with the relationship it has with the US would acknowledge it happened." ~ everyone-is-a-victim
Oswald acted alone...
"I used to be on the Kennedy Assassination, multiple-shooter conspiracy train. I think there was a moment where the more I thought about it, it just made more sense that Oswald acted alone. As someone who likes to work on cars and motorcycles and fix things around the house, I hate over-engineered things, and I hate moving parts. The same applies to this conspiracy theory. If it was a conspiracy it appears that there are too many moving parts. I feel like the simplest explanation is the correct one. Oswald acted alone." ~ Extrasherman
Ho-Ho-No!
"Age 10ish. It was about Santa. The moment was catching my Granny reaching out the window with a doll's shoe on a stick. She had told my cousins every year that those tiny footprints in the snow outside the window were the elves watching us. Being much older than my next cousin, I was recruited to participate in the deception and keep the magical secrets. Actually much more fun than believing." ~ Soggy-Macaron-4612
2012
"I've only had the opposite experience where conspiracy theory I brushed aside as nonsense turned out to be true. Rich and powerful people conspire and collude all the time. The reason hard drive prices never went back down after the 2012 floods is because of conspiracy and collusion between manufacturers to keep hdd prices at their current highs." ~ FunGuyF0rmYuggoth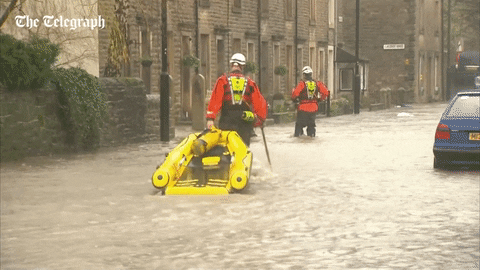 weather flooding GIF by The Telegraph
Giphy
The Teen Years
"As a teenager i enjoyed reading around a few theories in the early days of the net. But is was more fun, when nobody took things seriously. I grew out of them when i realised i was using the ideas as a form of escapism. Responsibilities are a drag... wouldn't it be cooler if ufos are real?"
"Or if you could crack the JFK case for once and all? It's escapism. But as i grew up and learned more about myself and the world it just seemed childish and silly. This is even more reinforced now when I see the hoards of mentally ill people on social media that flock to completely absurd beliefs."
"People want to find some kind of underlying meaning to things they cant control. And i just get disappointed when idiots refuse to get vaccines et cetera because they subscribe to a dumb conspiracy." ~ yr-no
What's out there?
"I used to believe the government was covering up aliens. Now I kinda think they are too inept to do anything that hard. On top of that, the more I learned about astronomy, the more I realized it would be very unlikely that a space faring civilization that could travel at close to the speed of light would actually find us. There are so many stars and it would take such a long time to search them all." ~ thetasteofair
Hollywood Games
"For context, I was one of those people who believed the original Moon Landing by Buzz Aldrin, and Neil Armstrong was completely staged by Hollywood. With that being said, even on his deathbed, Neil Armstrong claimed the Moon Landing was real. It's hard to find a viable reasons why he wouldn't confess it was fake on his death bed. After 2012, I couldn't continue to believe the Moon Landin was a hoax anymore." ~ MTVChallengeFan
The Quest
"Not really a moment exactly, but realizing that I was believing in things that I WANTED to be true- mostly because it was actually thrilling to bring fantasy and fiction into my real world- I came to understand it was more about the way they made me feel than any probability of being the truth. Thus, I gave up my quest to battle reptilian aliens in the astral plain." ~ Dante4u2
Evidence?
"I used to buy into a lot of Alex Jones' ravings, but then I noticed that pretty much everything he says is heavily endorsed by Mormons. If they can believe in that, maybe they're not the best judge of what constitutes 'evidence.'" ~ Dirty_Hertz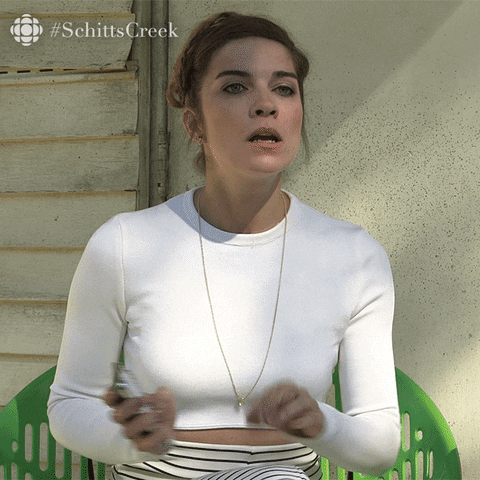 canadian wtf GIF by CBC
Giphy
Don't be desperate.
Research is a wonderful thing.
Conspiracies are dangerous, so be sure about what you believe.
Want to "know" more?
Sign up for the Knowable newsletter here.
Never miss another big, odd, funny or heartbreaking moment again.
Keep reading...
Show less
Sometimes suspicion can turn out to be true. And when the truth does out... Lord do the conspiracy theorists love to let loose.

Every tall tale and drama can sound like a fairytale on the peripheral, but every now and again we're proven that the strangest, weirdest people, we're giving us some facts.
Redditor forthemotherrussia wanted to discuss all the "what ifs'?" They asked:
What Conspiracy Theories turned out to be true but most people still don't know about them?
Want to "know" more?
Sign up for the Knowable newsletter here.
Never miss another big, odd, funny or heartbreaking moment again.
Keep reading...
Show less
Now believe me, I'm not a rush to judgment conspiracy person.
In fact, those people tend to drive me crazy. How do you live in a constant state of paranoia?
You really don't believe there is a set-up behind every intention or hidden meaning behind every press release? That's no way to live.
I have argued and debunked many a nutty belief over the course of my life, but lately, a few thoughts have gotten me wondering. I'm not ready to join a club or even have a heated discussion but I may do a little research. It can't hurt.
Can it?
Redditor Zoozoo95 wanted to hear about the thoughts being floated about that sound suspect, but upon further examination made you wonder... could this hold some water? They asked:
What's a conspiracy theory that you heard that kind of made you think, "huh, what if they are right"?
There has got to be some shady goings-on with this supply chain nonsense. I refuse to believe we can't access our goods without this much drama right?
Meowwww....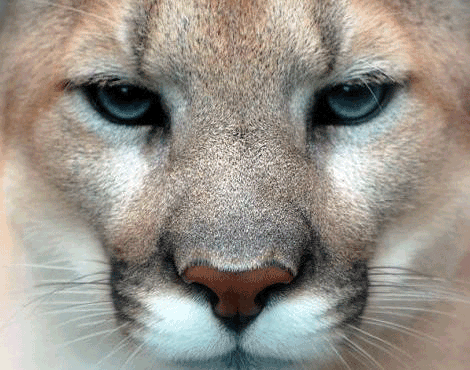 Sasha Cougar GIF by University of Houston
Giphy
"That the province of New Brunswick is denying the existence of Eastern cougars so they won't have to designate a huge bunch of land as protected wildlife habitat." ~ Numerous_Salt
Run the Clock!
"NBA refs are still rigging games. It's not as straightforward as making sure one team wins, since a lot of high-roller gamblers are betting on things like single quarters, individual players, or over/unders. One example that really stands out is last year, there was a game between the Mavericks and (I think) the Kings where it was the final seconds and the score wasn't close so the players were just letting the clock run out."
"And the ref called a technical on Luka Doncic for seemingly no reason. Turns out, the one free throw for the technical was the difference between the over and the under hitting. When Tim Donaghy was caught fixing games, he said he wasn't the only one and was going to wear a wire for the FBI, but someone tipped off David Stern and it never happened." ~ ElToberino
They were right...
"My mom's choir practice actually being my mom cheating. They were right. My mom had been acting strange and was irritable for a couple of months, so I talked to my friend about it and told him I assume she's going through menopause and it will eventually pass. He immediately said she might be seeing someone else."
"My parents have always been the type of people who cooked and gardened together, traveled and even worked together for a while. My mom never showed any interest in any other men, not even a comment about someone looking good. They got along really well so I just assumed there must be something else going on with her. Turns out he was right." ~ yukiatsusan
Miscavige!
"David Miscavige, the chairman of the Church of Scientology definitely murdered his wife and is getting off scott free for it. Him and his wife got into a pretty heated argument in 2007, and she hasn't been seen since. Lawyers hired by David claim she is still alive and devotes 100% of her time to work at the church of scientology, which is why she hasn't been seen since August 2007."
"In 2013, a former member of the church had filed a missing person report that was closed after a few officers had "spoken and seen Mrs.Miscavige", even though there's no evidence whatsoever of this meeting. All missing person's reports now are turned down since this investigation is forever closed." ~ ihatenuts69
Norma Jean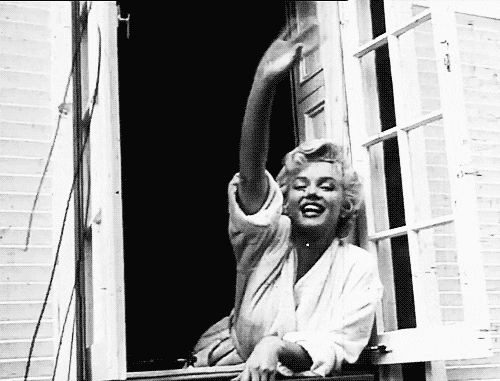 marilyn monroe hello GIF
Giphy
"Honestly, Marilyn Monroe's death. I know she was troubled and had her fair share of drug use but I think she got to a point where she was a liability with her involvement with JFK." ~ kyle71473
Poor Norma Jean. Hollywood, heck society as a whole, really ruined it for her.
Tragedy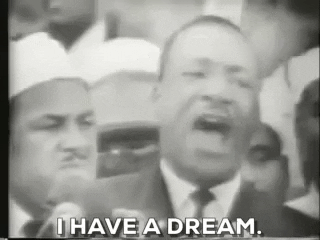 Martin Luther King Jr Mlk GIF by Identity
Giphy
"The FBI had many reasons to assassinate MLK. The FBI saw him as a threat to capitalism for supporting many socialist ideas like universal basic income, etc. The assassin even admitted he was hired by someone who may have been part of the government." ~ Rabbet_yt
Clues...
"There's one crank pushing the conspiracy that there was no single Zodiac killer. Rather the letters were a distraction created by dirty law enforcement officers to cover up killings connected to their drug trade. His theory doesn't quite hold together, but it's based on the idea that the murders were so different, different weapons, different kinds of victims."
"And that the letters and phone calls contain things found in initial police reports, but might have been falsely reported. The idea being that only someone with access to police records could write them. I don't remember all the details, but it's at least an entertaining theory. Much better than the books we get every year "My father was the Zodiac killer because he wore glasses in the 60s." ~ Pontus_Pilates
Genius!
"Germany's government opened the night clubs one week before elections. Some people joked that they did it so young people were to hungover to vote -> less progressive votes." ~ zimzilla
"The reason all UK elections are on a Thursday is because when the rules were written they thought the voters would be the least drunk on a Thursday." ~ TheNewHobbes
Well... DUH!
"A lot of rich and powerful people didn't want Epstein alive. With the number of millionaire/billionaires that are psychopaths or similar, there must be a few super rich serial killers out there. By extension there must be people making money supplying victims in the same way Epstein was supplying girls to the wealthy who wanted to scratch an itch."
"With the money, power and influence would come governments and intelligence agencies willing to overlook or cover up terrible actions for leverage. I'll take the low hanging fruit. The Epstein "suicide" was outrageous. I've never seen an issue in recent memory where the far left and far right were in complete agreement and equally outraged over the same issue."
"Calling it a "conspiracy theory" doesn't do it justice. It's a hypothesis, and a highly likely one, that he was killed or was allowed to kill himself. The cameras malfunctioned and the guards fell asleep... FFS that is some lazy plot writing." ~ ihatenuts69
A-HA!!!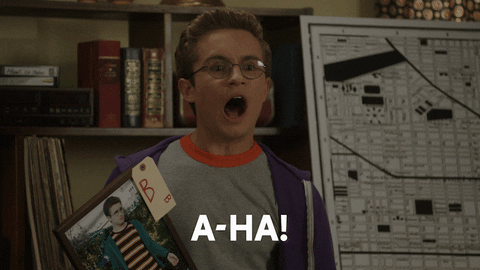 The Goldbergs GIF by ABC Network
Giphy
"The government helps spread some of the more ridiculous conspiracy theories, so when a real conspiracy comes up, no one really cares because it's not anywhere near as wild as all the other dumb crap." ~ JerHat
Epstein is an obvious non-conspiracy. It's a disgrace.
Want to "know" more?
Sign up for the Knowable newsletter here.
Never miss another big, odd, funny or heartbreaking moment again.
Keep reading...
Show less