Some of us always err on the side of caution.
And as such, we will triple check dates of our travel or dinner reservations, take a picture of the stove before leaving the house, to ensure we didn't leave it off, or check in with our babysitters every half hour (or less!) to ensure that the kids are alright.
In most cases, we needn't have worried, as everything was fine, and was always going to be fine.
It was just our own, neurotic instincts getting the better of us.
In other cases, however, doing what seemed like a simple little dummy check may have been far more valuable than we would have thought, as it may have ended up being a life-saving measure.
Figuratively or literally.
Redditor OvertOperation was wondering how many people once found themselves in a situation where triple-checking seriously paid off, leading them to
ask
:
What "you know what, just to be safe..." thing you did ended up saving you later?
Clarity Is Important
"I was an expediter at a restaurant."
'It was super busy and I was trying to get runners for food."
"Was about to send out a stack of dim sum when I looked at the ticket again with a note that said 'no peanuts on the tempura tofu'."
"I had read it earlier and didn't sprinkle peanuts on it."
"Another server was about to run it to the table when I told him to wait and get the actual server for the table."
"We were slammed and he was kinda pissed but went and got him."
"The actual server comes back and he's all frustrated when I ask him 'Does your 'no peanuts' guy not like peanuts or is he allergic to them?'"
"Server responds with 'he's very allergic to them, that's why I put no peanuts on the ticket!'"
"He was all being sh*tty with me."
"I told him 'well the f*cking tempura tofu is fried in fucking peanut oil!'"
"Didn't realize the head chef was behind me and heard the whole thing."
"Server didn't know we only used peanut oil. It was an Asian fusion really nice upscale restaurant."
"Needless to say she, the head chef, f*cking reamed this guy."

"I was a half second from sending that food out too."
"Would have been bad."- Leftpaw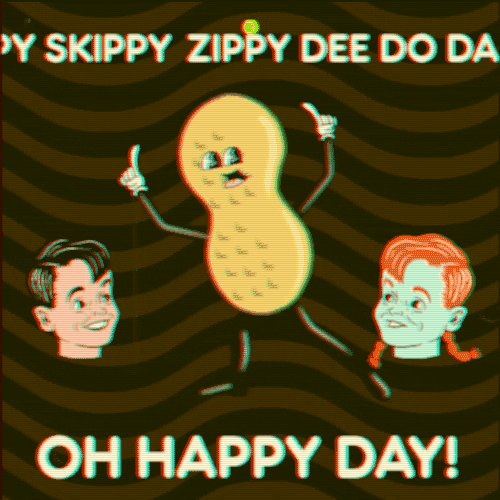 peanuts lol GIF by gifnews
Giphy
"Safety" Is Not Just Part Of Their Name...

"Safety glasses."
"When working away it's easy to talk yourself into doing something really quick without them and there is always a voice in your head yelling at you to put them on."
"Stopped grinding the thing I was working on got my glasses came back, and then this chunk flies up and cracks the right lense."
"Spidy senses 1 Murphy's law 0."- Turtlemonk92
Being "Itsy" and "Bitsy" Makes Them Good At Hiding

"I knock out my shoes and squeeze the toes for good measure."
"Hi Mr. BROWN RECLUSE!"
"Only happened once, but once was enough to convince me it was a good habit to have."- ilikeitsharp
They Should Really Think Of A Different Name Than "Dummy" Check...
"Arrive in San Francisco a week into a trip."
"As we gather our things during a moment of downtime I go back to check the bus cause, you know, it never hurts."
"Found my passport, which I had no idea I'd dropped."- gy6fswyihgtvhivr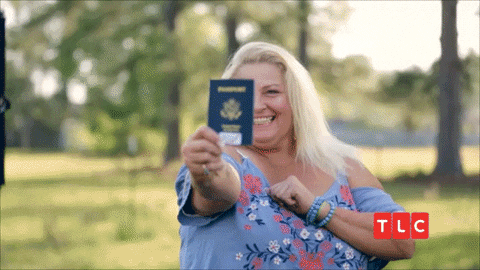 Celebrate 90 Day Fiance GIF by TLC
Giphy
Not So Different Than A Cave, If You Think About It
"Was about to put a new load of laundry into my washing machine in the dark, saw what looked to be a large sock still in the washing machine"
" Put my hand halfway into the washing machine then pulled my hand back up and thought huh, I usually don't leave things in my washing machine."
"Turned on the light, and it was a bat sitting in there."
"Never touched him, put him in some Tupperware and brought him outside."
"Left the container open and left him a bag of Doritos and he was gone in the morning."- mikechief411
Machinery Can't Always Be Trusted...
"I had a car sitting on jack stands because I needed to do some transmission work."
"Before climbing under it, I thought it'd be a good idea to rock the car around."
"One of the jack stands was not in the right spot and the car slipped off it, slamming down on the front disk brakes."
"Would have killed me."- Goyteamsix
A Sneaky Test...
"This is from 30 years ago, so some details may be different these days."
"After enlisting in the Army recruits get a list of everything they must bring to boot camp."
"On this list was a padlock."
"During 'processing', the five or so days before the real training starts, recruits are given their military equipment including duffel bags and told to put their things, they brought with them, in the duffel bag."
"After finally getting everything in I was left with just the padlock."
"I had no idea what to do with it, but I noticed if I closed my duffel bag in a certain way, I could close the lock on the hook."
"So when we get to the training unit and off the 'cattle trucks' and a few hundred drill sergeants are yelling and screaming and telling us to line up, which we do, with our duffel bags in front of us."
"The drill sergeants then proceed to check if the bags are locked and if not they grabbed them at the bottom and whirled them around flinging the entire contents on the ground."
"Everyone in the entire company had their stuff dumped except for me and one other guy."
"Only because locking my duffel bag was the only thing I thought of doing."
"Putting it in my pocket was not an option because they were very clear about not having any 'civilian' items in our uniform pockets."- Berlin_Blues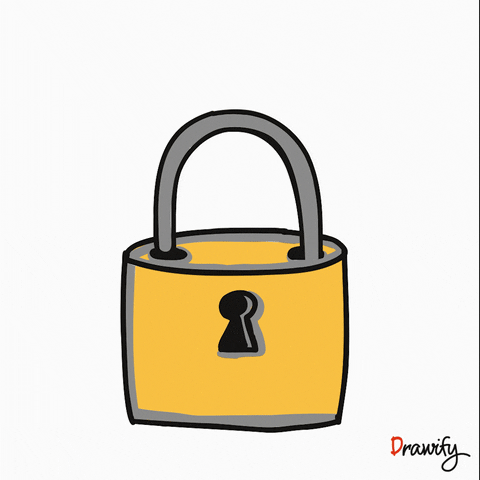 Safety Security GIF by Drawify
Giphy
You Never Know When You Might Need It...
"I was going on a road trip."
"We packed everything in the trunk."
"Then I realized that I forgot to check the air in the spare tire."
"Faced with unpacking the and repacking, I thought 'What are the odds? We've had the car for years, never had a flat, we probably won't have a flat now'."
"Then I thought 'screw that' and tossed the floor pump I use for my bicycle into the trunk, 'just in case'."
"Got a flat in the middle of f*cking nowhere."
"Spare was too flat to drive on."
"Floor pump saved my a**."
'It gets packed on every trip now."- Zorkeldschorken
It Helps To Have It In Writing
"Saved an email where a lead developer told me to do something stupid."
"A couple years later, him, now a manager who liked to yell at his subordinates."
"We were talking about this stupid behavior and he yelled, 'Well, why did you do that?!'"
"I pulled up his email, clearly instructing me to do just that."
"He sputtered and walked off, speechless."
"This guy is one of the reasons I still have trust issues with management, even after a string of really competent, caring, trustworthy managers."- thuktun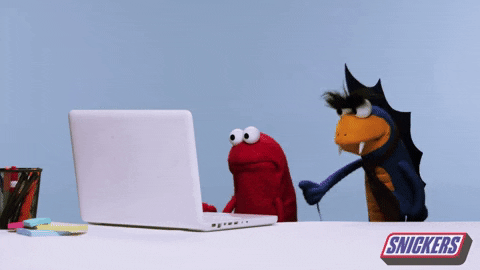 Working Hurry Up GIF by SNICKERS
Giphy
Or Twenty...

"Take 10 before you send has saved me countless times."
"Means take 10 seconds to re-read your email/post/whatever written communication before you send."
"Emails, especially in the workplace, last forever."- Meaningless_Is_Life
You Never Know When It Might Work In Your Favor...
"I bought a used Subaru Baja that was 5 years old at the time and had 75k miles for $12k."
"The salesman offered an extended warranty that covered the engine for $2500, would last 3 years/36k miles."
"That was kind of a lot, and I usually don't buy those."
"I don't know what got into me that day, but I said sure."
"One month and 750 miles later after an oil change at a mechanic shop, oil started shooting into the pistons?"
"I'm not good with cars, oil went where it wasn't supposed to go."
"Completely ruined the engine and turbo."
"The dealer had to keep it for 3 weeks, the warranty company flew someone out to inspect the car, and eventually approved a replacement engine, turbo, and any other affected parts."
"Total repairs cost almost $11k, and the warranty then applied to all the new parts too."
"Car drove like it was brand new! "
"Later discovered the car had 5 previous owners before me, but I couldn't find any accident or serious repair history."
"This is probably the only time buying an extended warranty on something actually worked out in my favor."- Comicspedia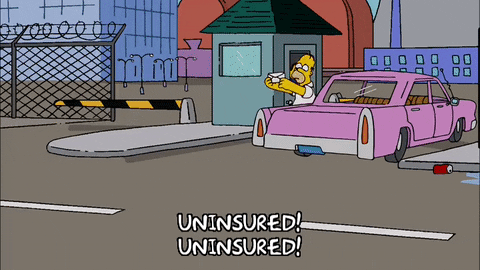 homer simpson road GIF
Giphy
There are those of us, myself included, who are almost never able to let our minds rest easy and are constantly worried that we forgot about something.
However, next time someone accuses you of being a worry wort, think of all these stories.
And every time your instinct to double, triple or quadruple check ended up paying off for you.
You got to have friends.
There are shows about the beauty of friendships.
There are shows about the downfall of those connections.
I think we should focus more on the downfall.
We often turn a blind eye to the people we can and have called friends.
That can be a big mistake.
Don't let loneliness lead you.
Sometimes people just have to go.
Redditor dragonXgal wanted to know what signs we should look out for when it comes to certain "besties."
So they asked:
"What are red flags in a friendship most people brush away?"
Friends who never ask about you... or ask but then only listen long enough to turn the convo back to them.
I hate that.
Walk slow...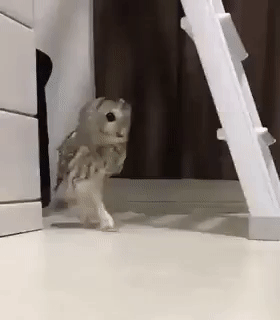 Owl Creeping GIF
Giphy
"Continually feeling like you want to say something but should hold your tongue."
WilletteKinoshita
"This, have to walk on eggshells around them. Can't really communicate with them because they will take everything personally and blow it out of proportion."
kryptonite753
Tick Tick Boom...
"When you hang out with them it feels like you're defusing a bomb when theres nothing going on right then."
thedialupgamer
"I had to let go of my 'best friend' because of this. With my real friends I could always just respond to a text message with the first thing I thought of. With this girl I felt like I had to carefully consider what I was saying and then reword it several times before I could hit send because I didn't want to be dismissed or berated in any way. That's not friendship."
REDDIT
By Nature
"Really jealous and possesive friends. I'm a jealous person by nature, and even though my jealousy flares up when I see my friends hanging out with other people, I would never let them know. Why? Because I don't want them to feel bad about doing the things they love (eg. having a social life outside my little world)."
"If a person tries to box you up because they want you all to themselves, it's not a proof of love or companionship. True love (in any kind of relationship like friends, family, lovers) is shown by respect and allowing the other person to have free will."
lovecraftianslu*t
Liked Most
"Friends who are good to you when one on one but constantly put you down In group settings. This is a big sign of insecurity/jealousy. Other signs: inappropriate attention seeking behaviors, trying to twist the situation on you when confronted about things, not respecting your boundaries, is super friendly with new people but in a disingenuous 'I wanna be liked the most' way."
"Then constant gaslighting, getting mad at you for not going by the exact same moral playbook as them, when in group settings they get really uncomfortable and try to change the subject or put you down extra if attention is on you, acting they like can take constructive feedback but actually taking it out on you in small ways throughout the rest of the day."
-MattTheRat-
And Now?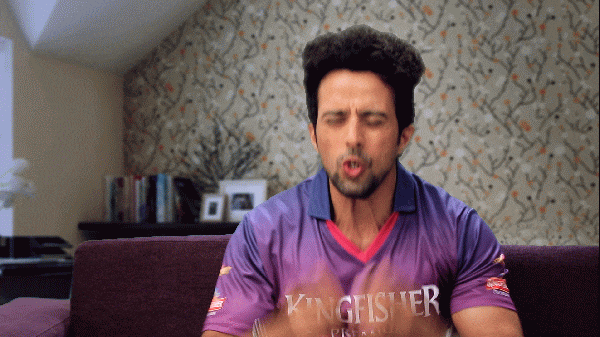 Oh No Anger GIF by KingfisherWorld
Giphy
"You see you got a private message from them and your gut reaction is to start getting nervous or anxious."
"'What is it this time...'"
FernandeWorm
There is a very informative list.
Guess what?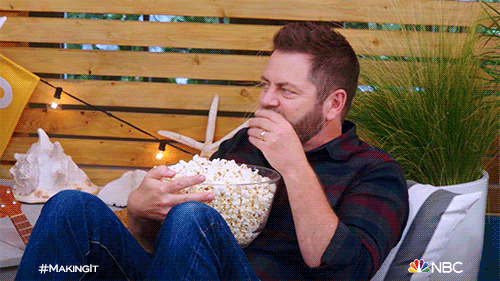 Nick Offerman Popcorn GIF by NBC
Giphy
"Friends who gossip excessively. If they're talking about other people, chances are they're talking about you."
Jalaphi23
"And people that send you screenshots of private messages with other people. Guess what? Your private messages are being sent around too."
Rikosae
Caring
"Being dismissive of all your interests and achievements. Meanwhile everything they do, no matter how mundane, is amazing."
TijuanaMccrory
"And then you bring this issue up and they give bs reasons like 'it's hard for me to care about something I don't know about" or even further "you're being sensitive/erratic/emotional' and you just sit there thinking 'I'm sure glad I still attentively listened to all those times you bored me with your financial spreadsheets you made to decide what car you would buy...'"
TGDivide
Not Real
"They only talk to you when all of their other friends are gone."
REDDIT
"My 'best friend' in high school did this with boys. If she was dating someone I was invisible. I can only think of one guy she dated where this didn't happen."
pizzapeople31
"Same. I 'broke up' with her after 10 years of being best friends cause I couldn't handle the emotional turmoil of the intense loneliness of hanging out with someone almost every day to nothing at all for a few months till she was single again. Every time I would get right again she would become single and I would fall back into it so I just put a hard stop to it. It's best that we aren't friends than settling for being her placeholder."
bendydendi
2 Way Street
"Always asking for favors but never there when you need them to return one. It's the fact that they act like you are the best of friends when they're around you because they want something, then Immediately blow you off once you've helped. Had a few so called friends like this. They weren't around for long."
REDDIT
"Yeah a friendship is a two-way street and ones that only go one way are not healthy."
-eDgAR-
100%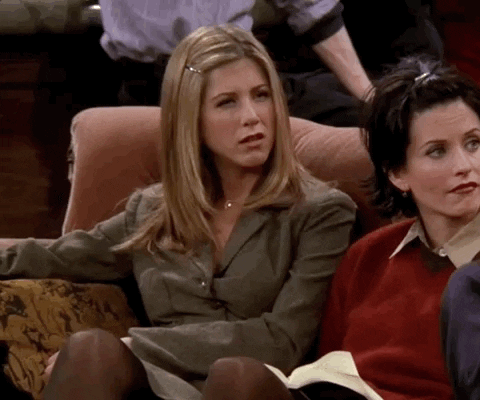 Fuck You Season 4 GIF by Friends
Giphy
"Friends that don't let you have any other friends and require 100% of your time when they can't give you the same."
sexyandnotyours
All of these signs are IMPERATIVE! Trust!
What things would you add to this list? Let us know in the comments below.
One always wants to be available to family when they're in need of help. Particularly if family members are going through a hard time when extra help is all the more important. But what if giving that extra help just isn't possible? Redditor Realistic-Effort-687 wanted to be there for their sister and niece after they […]
More
There's a time and place for things. Generally speaking, that's a valid sentiment.

However, when it comes to giving your sex life a boost, spontaneously getting your groove on at any given time or place–other than in a bedroom–can be passionate.
Making love in the shower can be hot and also convenient after climax. Getting busy inside your boss' office after hours can be risky but highly erotic. And there's always the mile-high club for those unconcerned about being claustrophobic.

While some like to think there's no limit to having discreet sex anywhere, others believe there are places that should be off-limits.
Curious to hear where those are, Redditor scriptdog1 asked:

"Where should you never have sex?"
There are safety concerns.
Pounding The Pavement
"in the middle of the streets at 2pm?"
– shonenpunk

Doesn't Get Any Dirtier
"In a dumpster."
– notbluuet
"The one behind the Wendy's?"
– BobDogGo

Cinematic Trope
"In a horror movie. You're #2-3 to die."
– PoliticalScienceDoge
"Exactly, there's a very simple formula for surviving a horror movie."
"Don't have sex."
"Don't do drugs."
"Don't say, 'I'll be right back.'"
– ALEX7DX

You Gotta Hear This One
"In the ear."
– TicsDaily

There Will Be Blood
"On a roof."
"Shingles are not good wingmen. They will cut you the f'k up."
– Onederbat67

"Friday The 13th" Fans Know About This
"Camp Crystal Lake."
– Cockydjinn

Downward Spiral
"School staircase."
"You don't know how many videos there are of students f'king in them…"
– jaybankzz
Going Mental
"At a psychiatric hospital. Two students from my med school just got expelled for being THAT horny."
– Unfair_Fortune_4504

Objection!
"Chief of police in my town got fired for having sex in the township court room… so…there."
– Were-All-F'ked
Waking The Dead
"Twice removed Sheriff of my county was dismissed for having sex in a graveyard with a realtor. That's a pretty good place not to too."
– Semesto

Olfactory Assault
"In another specific food answer, in a room where you ate hummus before sex. The smell combo of sex and hummus is not good."
– timesuck897

It seems hot on paper but disappoints in execution.
Going Nowhere Fast
"A rowing boat. I promise, it is not romantic."
– dustlandfairytale100
"Even if you go gently….down the stream?"
– JnthnDJP
It May Look Hot...
"Sandy beach without a blanket."
– mdkubit
"Oh the friction. Yeah, don't do that."
– holy-f0ck

In Space, Nobody Can Hear You Orgasm
"Space station, spheres of juices floating around could be a problem."
– Hushwater

It's All Relative
"My Aunt Joan's house when you're visiting. 25 years and it's still not forgotten."
"No I did not have sex with my Aunt Joan. I had sex with my ex. wife in Aunt Joan's house while taking a nap."
"My ex and I were visiting elderly out of state relatives. We all ran around a lot in the summer heat one day and so we all decided to rest for a couple of hours."
"Ex and I closed the door, climbed into the guest bed and went at it quietly though not quiet enough it would seem. They had elbow to elbow figurines on every flat surface of their house except for their dining room table (Not exaggerating; over every square inch). That included the bed side tables. I suspect the rattling little bedside figurines gave us away."
"When we came out of the room later they acted strange particularly my Aunt Joan. It was very awkward. You could tell they knew. They acted that way for the next three days. We'd be at a bbq place eating together and the looks on their faces said it all: 'You had sex in our guest room.'"
"We never got another invite to their house for a vacation."
– TheMadIrishman327
Snack Attack
"In a bed where somebody just ate crackers."
– waterballoontits

Live Sin
"In a confessional booth in a Catholic Church."
– Workingclass_owl
I may or may not have engaged in an intimately sensual act while inside a car.
But if I were to impart wisdom based on whether or not I had this experience, I would suggest the safest way to do the deed in the driver's seat is while the vehicle is parked–not when it's cruising over 55 mph.
As you were.

Want to "know" more?
Sign up for the Knowable newsletter here.

Never miss another big, odd, funny or heartbreaking moment again.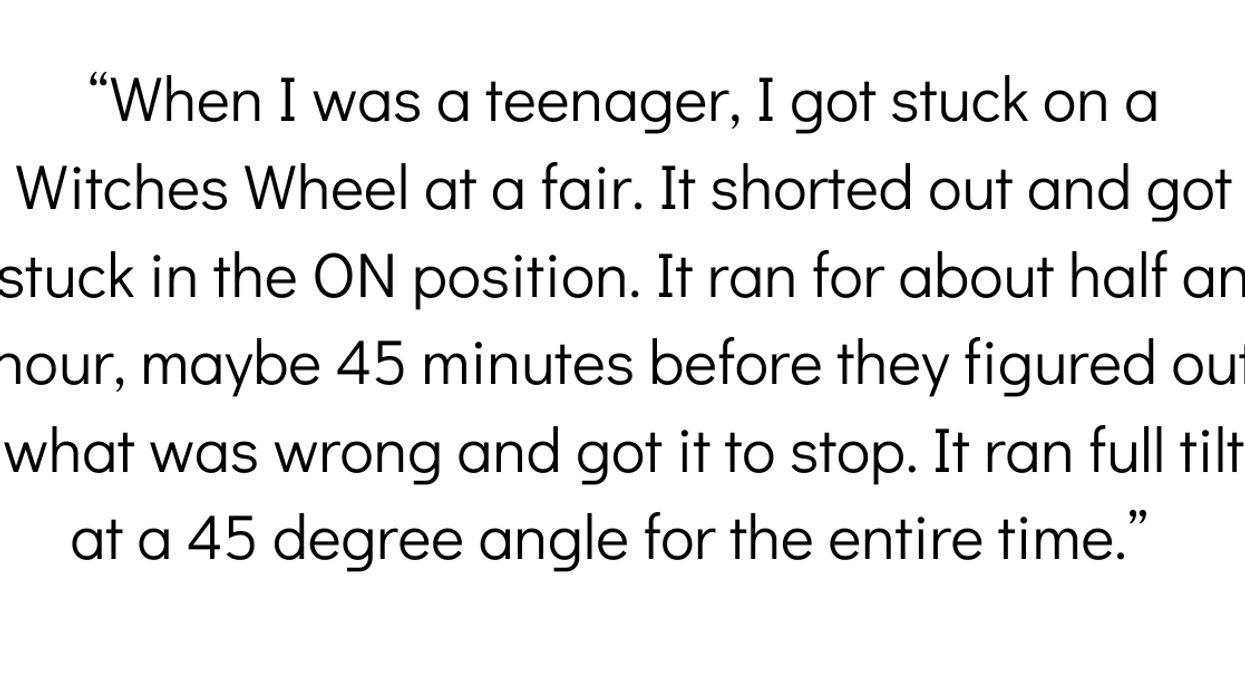 There are hidden dangers in a lot of activities we consider pretty harmless…but are they really? Painting is a relaxing past time but it can become dangerous for the uninformed. When using oil paints turpentine is a must... also a must when using turpentine, excellent ventilation. It can be extremely hazardous if used improperly.