Candy actually has ancient history that can be traced back to Egyptians who combined honey with nuts and fruit. It also can be found by the Greeks who candied fruits and flowers.
Modern day candy came around in the 16th century and since has come a long way being mass produced for commercial holidays like Halloween or Valentine's Day.
Some of that candy is not very good. It's made with cheap ingredients and ends up not being worth the sugar and calories. So we went to Ask Reddit to find out the absolute worst candies out there.
Redditor Radiant_Dimension_73 asked:
"What's a candy you never have been able to get on board with?"
This might start a great debate.
Hollow chocolate figures.
"Those cheap hollow chocolate figurines of Santa, the Easter bunny, etc, that you get on holidays. They're usually made from the worst quality chocolate, so thin that it just crumbles into itself when you bite into it or break a piece off, and there isn't even that much chocolate since it's hollow."
- user deleted
"F*cking Palmer's. Everyone in my family knows that there will be hell to pay if they ever get me or my child Palmer's."
"We're a Lindt family only."
- draculaspectacularx
"The Lindt kinds are pretty good though."
- PM_ME_YOUR_MONTRALS
"I once bought several on sale, injected them full of mustard, and gave them to people I worked with on April 1st. Everyone went from joy to disgust to curiosity and, finally, realization of what had just happened. One of the best pranks I ever pulled."
- SirDrAaron
Wack-o-wax
"WAX LIPS. THEY TASTE LIKE WAX."
- G0OSEHOWERD
"I thought wax lips ended in like 1992, I remember getting them as a kid and being like 'this sh*t isn't candy...'"
- Genghis_Chong
"I literally didn't know they were candy till now. I got a pair in my stocking when I was like 5. I had no idea you're supposed to actually eat them??? I'm 28 lol."
- AmbystomaMexicanum
Mary Janes peanut butter taffy.
"Those sh*t a** generic things from trick or treat bags of yesteryear. I never knew what they were because the orange or black wax paper wrappers were blank. They were hard-chewy and dense, not in a good way. And most of the time when you unwrapped them, the candy had fused to part of the wrapper so you were eating some wax paper as you chewed up this unsatisfying nugget of dental filling thievery."
"Each year you'd get down to the dregs of your bag and all that was left were these and plain mini Hershey's, and when even the plain mini Hershey's were gone you still didn't want these. But you'd try one anyway like it had gotten better since last year but it hadn't. And one was all it took and you threw out the rest of them and wished you could remember which old-person neighbor house gave these crap things out so you could skip them next year. Garbage candy!"
- turkeypants
"I am baffled. I am stunned. I am thoroughly dismayed that we didn't know each other as kids. Those orange & black 'sh*t a** generic' abominations? Those were Mary Janes peanut butter taffy with a little blop of peanut butter directly in the middle. They stopped making them then altered the recipe to completely bastardize it & put it back on the market as some completely repugnant thing, but Mary Janes back when they were the taffy you describe were my favorite Halloween candy. I could only find Mary Janes around Halloween, & just the thought of them made me excited for the holiday."
"Like most kids, I'd separate & trade candies I didn't like with other kids. Other than Necco wafers & candy corn, I pretty much like all candy - but they were all dispensable if Mary Janes were in the picture. Luckily, people like you undervalued PB taffy when dealing with pretty much a Mary Jane addict, so I only had to give up a few Snickers or something for a couple handfuls of MJs."
"I'd trade anything in my bag for MJs, didn't matter what it was. You'd remember & skip houses that gave out Mary Janes - those were the houses I looked forward to. I can't believe you just threw them away. That's so upsetting to me, especially since the recipe is now different, & no one will experience a real, original Mary Jane ever again. I wish we'd known each other as kids. One person's trash is another person's treasure, & I would have gladly taken all those off your hands."
- RandomRexiness
This may have struck a chord for some people.
Sugar free gummies.
"I've read some horror stories about sugar-free gummy bears, so I naturally avoid them at all costs. Their demeanor is inviting, but beware!"
- AmbivalentEnthusiast
"The secret is to eat the entire 5lb bag. Helps train your body's digestive system to properly handle them."
- MasterKongQiu
"Let me explain why sugar free gummy bears are basically a laxative."
"They need to replace the sugar with something else that will still give that sweet taste. Xylitol or sorbitol are two from a small list that can be added to 'sugar free' food. These are known as sugar alcohols and while they do present some upsides, the major downside are the digestive issues they cause. 10-20 grams is all that it takes for it cause major diarrhea or other digestive issues."
- SurealGod
Candy Buttons.
"Those dot candies on the parchment paper. I inadvertently end up eating mostly the parchment paper."
- bapboopbeep
"The trick is to moisten the back of the paper with a wet paper towel. Then the dots slide off after 30 seconds or so."
- ladylurkedalot
"Way too much work for sh*tty candy that you can get in a million other forms (sugar + corn starch + food coloring)."
"Dot Candy is one of those legacy candies that only still exists because everyone's grandparents kept them barely in business for the last 100 years off of nostalgia. The stuff is nasty."
- angrytreestump
Circus peanuts.
"F*cking circus peanuts. What the hell is wrong with people."
- Jerdubyas
"Marshmallow textured (kinda). Peanut shaped, orange colored, banana flavored."
"Fun fact: Lucky Charms were invented when someone cut up circus peanuts and added them to cheerios."
- hO97366e6
"I never knew they were banana flavored, I just thought they tasted like a gross version of type 2 diabetes."
- Percipience_8
Heart candies.
"The candy hearts that you get around Valentine's Day."
"Sugar flavored chalk, I'm out."
- Actuaryba
"I'm pretty sure they're made of ground up bones."
- sheezy520
Grandma's ribbon candy.
"That ribbon candy in grandma's dish with an inch of dust on it."
- bytenob
"Your grandma doesn't dust her ribbon candy? Has she no shame?"
- wunderduck
"Those are interesting because they're all over the place."
"Visually appealing, wild flavor variances, some minty, some fruity, no way to be sure until you're eating it because they all smell the same from being in the box together."
- abarrelofmankeys
This might have brought back some childhood memories of your favorite and least favorite sweet treats.
Hopefully your favorite wasn't absolutely trashed by these Redditors.
Want to "know" more? Never miss another big, odd, funny, or heartbreaking moment again. Sign up for the Knowable newsletter here.
Keep reading...
Show less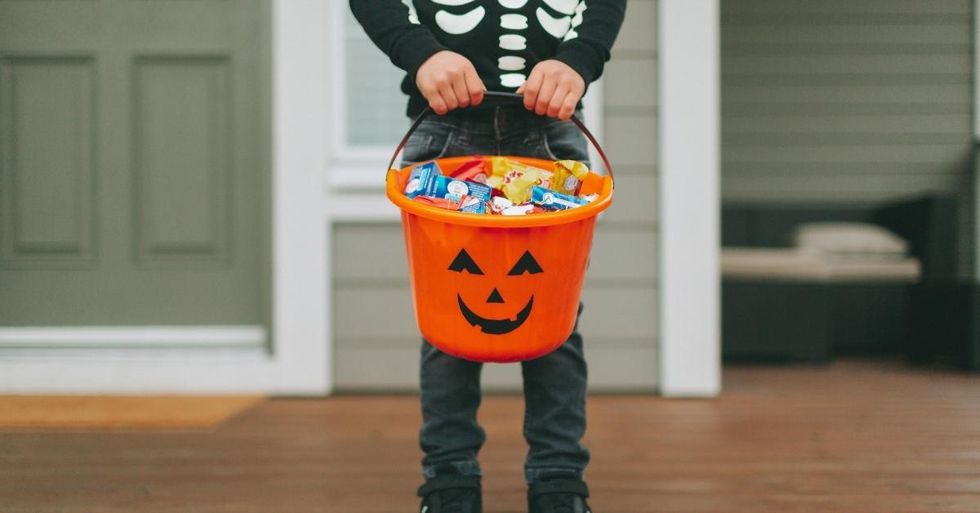 Halloween brings out a mischievous side to many people. Children especially can get really into the spirit. Redditor halloweenthrowaway9's son was no exception as the child seemed really excited for candy. However, his greed may have gotten the better of him, as the original poster (OP) had to teach him a lesson. This caused a […]
More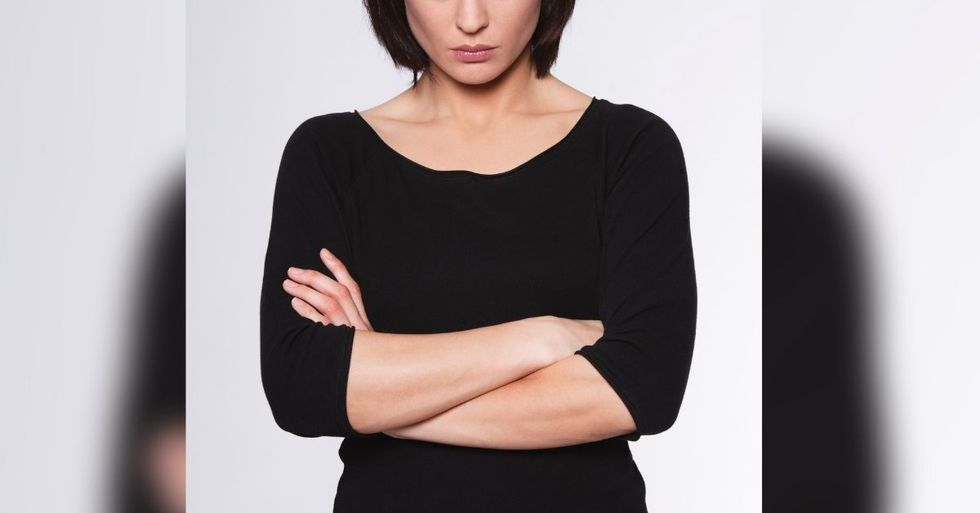 A majority of Americans love Halloween and its accompanying traditions. It's the rare time of the year, outside of cosplay conventions, when people get to dress up as their favorite villains and monsters in public and no one bats an eye. But another popular tradition during All Hallow's Eve, in which children of all ages—including […]
More
Humans love our sweets and there are a huge variety of candies in the world.
It's easy to find something you like, no matter your tastes.
Unfortunately it's equally easy to find something that makes you wonder if it's actually edible.
Someone decided to save us all some unpleasant moments and compile a list of what not to try.
Reddit user EmmaClark43244 asked:
"What is the worst candy of all time?"
Thank you EmmaClark43244, you're doing the Lord's work.
Palmer "Chocolate"
"Palmer brand 'chocolate.' The cheapest most garbage chocolate you can buy a lot of around easter and halloween"
Palmer brand "chocolate" vegetable oil
"FTFY"
"Oh, it's not the cheapest. Have you ever had gelt?"
"It's worse, by a lot. The brand does not matter, apparently, because every one I've ever had has been revolting."
"Edit: so I think the gelt coins I've only ever had were actually Palmer. You win this round."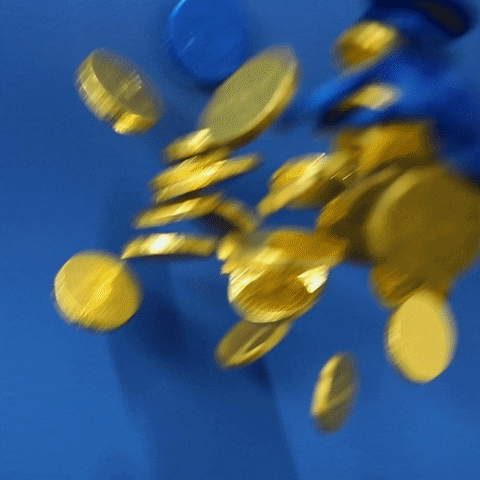 Giphy
These Should Be Considered Medicine
"Haribo sugar free gummies."
"This is the 'liquid-sh*t-in-an-hour' one, right?"
"The most fun snack to just pour into a random bowl at a house party. 😉"
"Calm down satan."
Salty...Licorice?
"Dubbelzoute drop. From the Netherlands. It's just anise (black licorice flavor) and tons of salt, with no sugar."
"My former boss was Dutch and loved them, made me eat them from time to time to be polite... It's not something you can ever love, unless you grew up thinking it was normal."
They Mean Every Flavor
"Those Harry Potter jelly beans that actually taste like the flavors they have like earwax, dirt, puke. Yeah. Not a good experience."
"They're expensive and you have to spit out half the bag because they taste bad."
"Because every child needs to know the betrayal of chewing on a lovely lime or apple colored jellybean and discovering it's actually grass."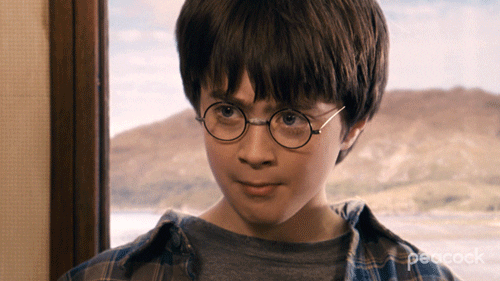 Giphy
So Bad You Won't Even See Them At The Circus
"Circus peanuts"
"Absolutely agree. And technically I think they are banana flavored which makes the whole situation even worse"
Well, There Will Always Be Plenty But I Don't Know About Good
"Good & plenty"
"I think I was 10 or so the first time I tried one of these after getting it in my pillowcase on Halloween."
"I was so f'king pissed because we were only allowed to choose one piece each night and I ended up with several of those bullsh*t boxes in my sack."
"I'm still mad about it."
"It's like the worst catfishing in candy form."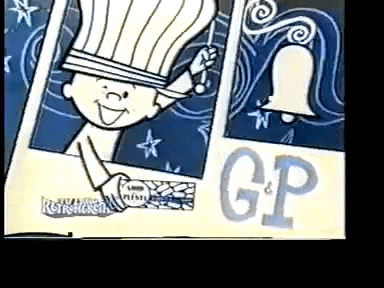 Giphy
Well, It'll Give You A Thrill
"Thrills gum. 'still tastes like soap' is actually part of their marketing lol"
"Thrills is oddly good, especially once you realize the flavour is rose water, then it suddenly isn't so bad"
Doesn't Everyone Eat Paper?
"The candy dots on strips of paper"
"How dare you? They were delicious in spite of the large amount of paper you had to eat to enjoy them."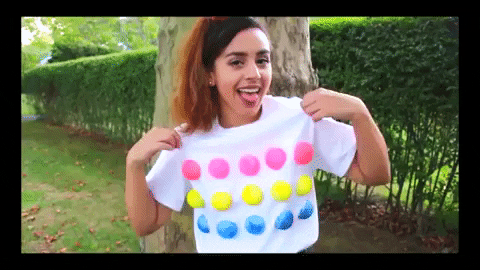 Giphy
No To Necco
"Necco wafers"
"I've never felt more betrayed by the candy category than when I tried those chalky medicinal pucks of sh*t"
"It's like the communion wafer factory had overstock and sold it to a candy company."
That's...That's Not A Good Combo
"Sen-sen."
"Most of you probably don't know what it is, but it's a European candy that's like little bits of hard, salty, black licorice."
"I love black licorice, but sen sen tastes like a cross between a burnt tire and the devil's a**hole."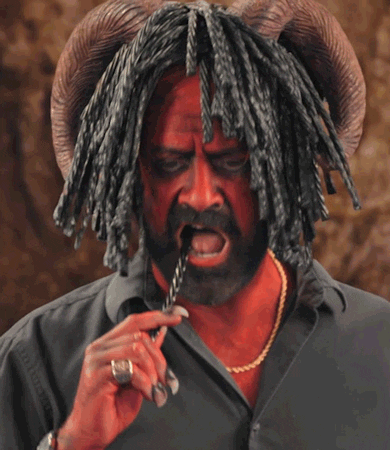 Giphy
These are just some candies that almost everyone seems to hate.
They keep getting made, though.
Enough people must like them for candy companies to make a profit.
Want to "know" more?
Sign up for the Knowable newsletter here.
Never miss another big, odd, funny, or heartbreaking moment again.
Keep reading...
Show less
Most people are obsessed with candy to satiate their neverending sweet tooth.
From popular chocolate bars like my personal favorites–Twix and Nestle Crunch; to my least favorites—gummy worms and Sour Patch Kids—there is something for everyone for those who lean towards sweet over savory.
And then there are the kinds of candies that are just rotten and should be banished from Willy Wonka's factory forever.

Curious to hear from discerning candy enthusiasts, Redditor SmithB3tts asked:
"What's the WORST candy?"
Some might argue these are not worthy of being categorized as "worst."
Wannabe Chocolate
"Sixlets used to taste good to me and now they're terrible. I don't know if the recipe changed or if it's my tastebuds or both."
"Call me crazy but I like them."
Licorice In Disguise

"Good and plenty. The pink and white coated licorice. So gross."
Not The Bee's Knees
"From my Halloween candy days, my bro and I would pool our candy and eat a piece of two a day for as long as possible…. 'Bit o honey" was always the one I HATED. Bit o' chipped teeth what I used to say…"
"Thing is my friend recently said it was her favorite . I scoffed but she gave me a fresh piece and it was chewy honey flavored taffy…"
Offensive Flavor
"Those Jelly Belly jelly beans that taste like awful things...butter popcorn I'm looking at you. Or even worse still they had some Harry Potter ones that tasted like grass or vomit for goodness sakes!"
It's a wonder how these old-timey treats are still around in 2021.
Purple Chews
"Thrills gum."
"It's purple, and lavender flavored."
"Chews like cardboard, tastes like soap."
"Came here looking for this. Thrills may be a Canadian confectionary. My grandmother always carried these. Found a package in store a few years ago so I could inflict it on my kids and friends."
"Right on the package it said: 'It still tastes like soap!'"
Weird Peanuts
"Those pink peanut looking things."
"Circus peanuts. And they are actually supposed to be banana flavored."
"Dumb Dots"
"Whatever those dumb dots on wax paper are."
"Lol. I love those except for when the paper gets stuck to them."
"On a side note back on the 90s we could buy those with Acid on them. Like LSD. That was fun."
These seem to be the commonly despised sweets.
From Licorice To Lips
"I hate black licorice but that's already up here so I'll just say those lips they sell during Halloween Are they even edible?"
"Wax lips and wax soda bottles."
"Honorable mentions to horehound and coffee candy."
Chalky

"I haven't seen a single mention of those Valentines candies that say things like 'Be My Lover.'"
"Cool concept, but actually eating them is like eating pieces of chalk. No thank you."
Made Of Sugar, Corn Syrup, Gelatin, Etc.
"Necco wafers pretty bad."
– chunkyle
I stand by the fact that black licorice is the worst candy ever made.
There is nothing satisfying about the gelatinous rope that ties my stomach into knots.
It tastes like fennel and anise, not the kind of flavors I want in candy, that linger long after its been regrettably digested.
In all deference to those who love black licorice, I won't judge you, but I'll never get you.

Keep reading...
Show less