Some people are just rotten to the core. We can't explain it and we can't fix it.
What's most disturbing is when we learn this truth about someone we've known for quite some time.
But more often than not, people will show their true dark colors from the jump.
Redditor TheReal5thBeatle wanted to hear about the times people have been spurned onto rage due to the actions of another.
They asked:
"What did someone do to make you hate them instantly?"
People who abuse the elderly and disabled.
You have to be a special kind of rotting feces to do that.
We're all going to be old one day, if we're lucky.
What goes around...
Litterbug...
"'You care if I throw this out your window-' yes and I hate you for even asking that. Don't throw your trash into the street." ~ thesaltyairmen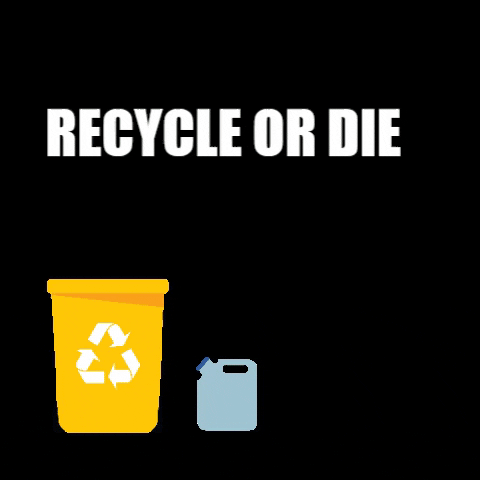 Giphy
What a prat...
"I was dating a man i had only recently met and I had finally invited him to my house. We were in the garden and there's a frog that hides down the side of the wall, he's always lived there. I showed him where to look and see the frog peering out. He got his drink of coke and threw it on the frog and started laughing as if it was funny. I threw him out and rinsed the frog with water. He couldn't understand why I was upset and why I had blocked him. What a prat." ~ squirreltrebuchet
Leave him alone!
"We have this gentle, older autistic guy in town who is like a giant toddler and we all kinda keep an eye out for him. A guy comes into the place I work and starts talking about how he will glue quarters to the ground just to watch this (adult) kid try to pick them up. And just generally talking crap about him."
"And idk you have to be a special kind of a piece of garbage to do that to this guy, he wears animal onesies and is innocent as all heck. So that was an instant hate. Just a sweet guy who has no family so we watch out for him as a town." ~ Reddit
Aim Please
"Peed all over my toilet seat." ~ Jazz7770
"My old roommate's boyfriends would do this all the time! And there would be pee along the sides of the toilet and floor. She said it was okay because guys have a really hard time aiming, so we shouldn't make a fuss about it." ~ cooldart61
Liar
"Demanded to speak to my manager and lied saying I swore at him and called him names. Another customer defended me and told them to look at the camera footage." ~ Katiedidnt1989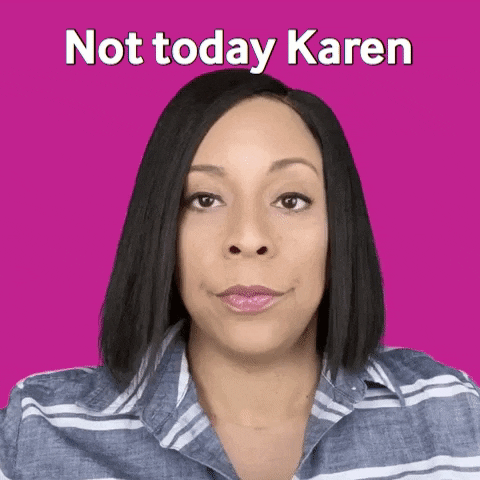 Giphy
No no ma'am.
Try again.
We got you on camera!
I hate retail.
EVIL MOM
"I was walking through an airport terminal when I heard a woman tell the child in her stroller "THIS IS EXACTLY WHY NO ONE LOVES YOU11" I still think about that kid." ~ greatuncletubercle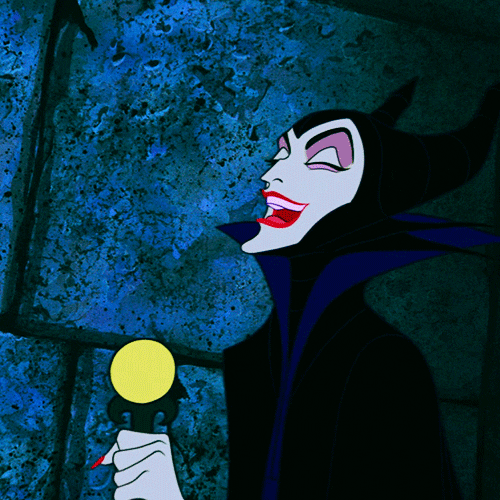 Giphy
Disgust
"She kept insulting her friend in front of me. I think she thought it was cute or something. And it was clear her friend was feeling uncomfortable about it, even at one point telling her to stop, which just made her repeatedly insult her more. Now whenever she comes by to talk I get this shiver of disgust down my spine." ~ stuartullman
When in Psych
"Back when I was starting out as hospital security we came into shift briefing. Outgoing supervisor informs us that a team member is in psych. He wouldn't put up with any jokes or any bullshit about it or he would get you fired. I respected that because I didn't like this supervisor."
"Then his supervisor came in. Started treating it like it was the funniest thing in the world to have a guard in psych. Him and the lower supervisor (who had just gone on a rant about how he wouldn't stand for this kind of thing) were laughing their asses off about it."
"I have my own mental health issues and I knew every guard present, if suffering a mental health crisis, would no longer trust coming in to the hospital for help for fear of ridicule. Hated the ranking supervisor for that and reaffirmed my dislike of the clearly spineless lower supervisor." ~ LordCaptain
Money Lies
"She called me and begged to borrow some money from me and her brother without her husband knowing. She claimed it was for bills and groceries but it was all for booze and meth. I just casually mentioned them paying us back to her husband and he had no idea what I was even talking about. It was all news to him. They made more money than my husband and I at the time, but she was constantly asking us for more money. And she always tried to make it out like I was the problem for seeing right through her bullcrap." ~ hairnetcouture
We Hate Justine!
"Laughed at my budgie dying. I still hate that witch. More than 13 years later. F**k you Justine you heartless witch." ~ Smarmy_Marmy01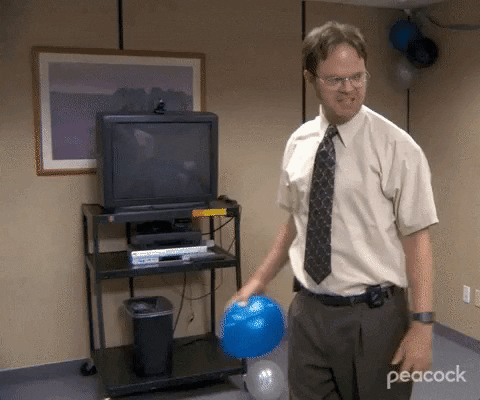 Giphy
That Woman
"There was this woman at an old job I had, now she wasn't the greatest but I never really hated her. She was the type to bully people verbally in the work place with rumors and snide comments. She once brought a coworker to tears. She'd try to boss people around despite not have any position to do so."
"She wasn't a manager, same level as everyone else. She seemed to have a chip on her shoulder towards our manager more so than anyone else on the department. A young relative of our manager got terminally ill. A local charity was set up in shop to raise money to send her for treatment as it was her only chance."
"We all chipped in and encouraged other to do the same until one day all the charity boxes disappeared. Turns out this woman had made an accusation to head office that the it was all fake. That the money was just being pocketed by the manager."
"So to save any legal issues the company just stopped allowing the money to be raised on the property. They never reached their goal, the managers relative was only 12. She never got to see another birthday. Thats when I hated this woman and ill hate her until I can't hate anymore." ~ Persona_Insomnia
I wanna smack you!
"Friend of a friend came.out with us to a sports bar. Waitress gave him ranch instead of blue cheese for his wings and he screamed in her face. I payed my bill, gave her a really generous tip, and apologized for his behavior to her right in front of him. He just sneered at me as I left."
"Told my buddy to make sure me and that guy never saw each other again. Treating someone in a service job like shit is terrible. Doing it for an honest, simple to fix mistake is even worse. Never saw that guy again and I still wanna f**king smack his face." ~ offspring515
Not so Cheery
"Someone i used to know smacked their 2 year old really hard (like really freaking hard) in the face just because he accidentally spilled a bowl of cheerios (no milk) on the floor. Obviously the kid started to cry and i was was absolutely mortified." ~ lukas_the
Essential
"I was a waitress when a bunch of finance bros in a sports bar. One screamed at me and told me I was 'a useless piece of shit in this economy' and that I should get a REAL job. I was 19 and in Uni, but even if I chose waitressing as my life career, wait staff is F**KING ESSENTIAL TO THIS WORLD."
"How else are you going to go to a bar and vibe with your friends?!!! Like what the hell?! His buddy straight up told him to screw himself, chugged his beer, and handed me a 50$ bill and walked out." ~ nemo-notaclownfish
Barbs and Slings
"Insult me and threaten to take me to court because I wouldn't cover up their own unethical behavior." ~ Hawk_Letov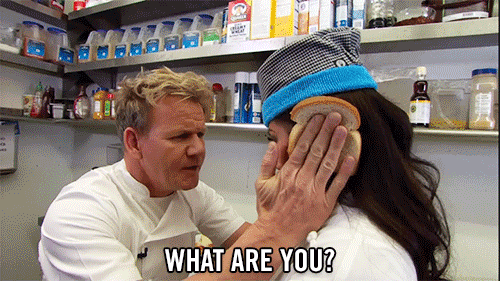 Gordon Ramsey Idiot GIF
Giphy
Not my Cat!
"Friend came into my apartment and immediately kicked my cat. He's no longer my friend." ~ Vanguard050505
"I've done this but not on purpose. I went to my friends house and was walking across the living room. The cat walked across my path and I caused the cat to slide a good distance across the room."
"I told my friend immediately, he then asked me how much distance I got. I should say that the cat loved being slid across the room, I just did it unintentionally. I brought some cheap plastic bowling pins and now it's a game between them." ~ pi**buckit666
What's Your Sign?
"A coworker who asked me my zodiac sign and when I told them they got actually upset they weren't the only Capricorn at work anymore. She was 32 years old too!" ~ starshapedcookie
"People don't age out of stupid." ~ squirrels33
"Part of becoming an adult, I've found, is the disappointment that comes with figuring out that some people just don't f**king mature past their high school years." ~ Munchablesdelights
"Where are you going?"
"Smoked meth around a baby." ~ DerivationalMorpheme
"I hadn't seen my sister in a long time. She was a recovering crack addict (doing great so far) and we were in my basement talking with her baby in a carrier next to us. She pulls out some weed and asks if I wanted to smoke. I said 'Sure, let's go' and continued walking towards the door and she says 'Where are you going?' She ended up getting offended that I didn't want to smoke in the vicinity of a baby." ~ DrSomm
I Hate you Britney!
"Ripped my brother's hearing aids out of his ears, threw them in the bus trash and wouldn't let him get back there until we told the bus driver. 29 years later and I still hate your a**, Brittany D." ~ Potential_Expert3292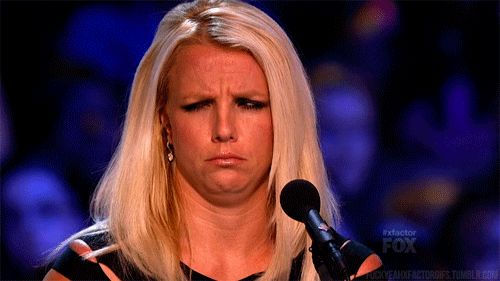 Confused Britney Spears GIF
Giphy
Bad Timing
"My cousin, who among many other sh**ty things she's done to me, announced to my grieving family (right after my pap died) that I was pregnant."
"1. Very bad timing..."
"2. That was MY news to share, and..."
"3. Nobody but my grandma was happy for me. It was extremely awkward and she (cousin) went on to keep doing other crap, until I cut her out of my life." ~ Abject_Presentation8
Some people just have no soul.
Just makes us want to hold onto ours even more.
Avoid psychos.
Want to "know" more?
Sign up for the Knowable newsletter here.

Never miss another big, odd, funny or heartbreaking moment again.
Keep reading...
Show less
Just because someone is popular doesn't mean they're nice or even sane.
We all learn that lesson the hard way. Everybody has their secrets, especially the people we think have it all.
School is a very emotional and frustrating time. And nobody truly knows how to properly deal.
The 'popular kids' are full of surprises.
So keep an eye on them.
And not for envy, for your own safety.
They're probably plotting something.
Redditor K2TsU- wanted to hear tales about the kid everybody knew in school, and maybe not for the best reasons.
They asked:
"What was the most disturbing thing the popular kid did?"
The popular kids in my schools were pretty chill.
I mean they were elitist and rude alcoholics, but not violent so there is that.
Pooper
"Freshman year in high school the jocks pooped in their hands and smeared it all over bathroom walls of the place we were staying, on a school trip. As well as a lot of other weird crap." ~ IskandarSingh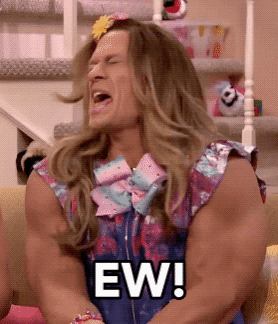 Giphy
The Shooter
"Popular kid lived in other friends house with other friend and his girlfriend. Popular kid was always careless and weird around guns. After the bar other friend and girlfriend were laying in bed and popular kid came in and shot other friend in the head. The girl involved was faithful to her boyfriend and never showed interest in popular kid but all involved had known each other most of their lives." ~ Brainlessthe2nd
Psycho
"Pinned a girl down, with help of her mates, and forcibly shaved her eyebrows off in the middle of lunch. Teachers went ballistic, obviously but the poor girl got sent to school as normal by her mum the following day.Thankfully one of the girls that's great with make up did her brows for her everyday until they grew in."
"The final straw was stealing a freaking huge knife from food tech. It was never locked as the school was old af, and the doors were crappy. She had a fight planned after school with the new girl, she has issues with prior to her starting. Thankfully, the police were quietly called after most of my year group told the office asap. She was marched out of class, soon after." ~ charlottee963
Tissues
"Oh man, I'm just now being reminded of how this one very popular, good looking kid used to masturbate in class. He would wear very baggy sweat pants and use tissue that he threw away in the classroom. Everyone knew he was doing it and I'm sure he knew that we all knew."
"Come to think of it, why the heck didn't I think this was more weird when I was a kid?? I mostly just remember thinking 'there goes Cohen, throwing away his 'stuff' rags again…' ~ UptownShenanigans
Fighter
"Nothing as crazy as the other ones here, but he got into a fight with a kid and ended up breaking the other kid's ribs pretty bad. he got expelled and charged with assault." ~ Pi-s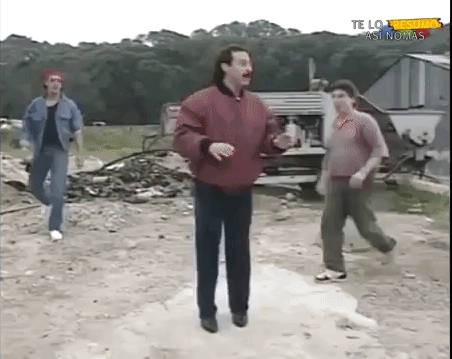 Giphy
See crazy shows signs early.
Start your people survival kit now.
Criminal
"Rubbed a peanut butter sandwich in the face of a girl that was allergic. Oh and threw a pen at someone's face and they ended up in the eye infirmary." ~ melonsmcgee93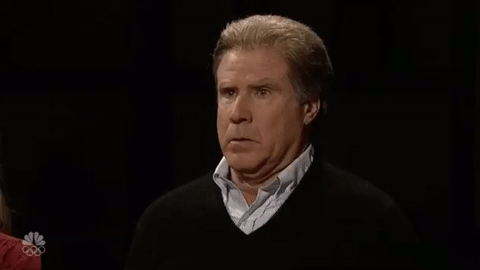 Giphy
Bully
"A football player at my school bullied everyone. One kid tried to fight back but the bully beat him almost to death. That kid is now in a wheelchair and needs 24/7 care. He has severe brain damage and is unable to take care of himself. He lives in a nursing home. Has been there now almost 20 years. The kid that beat him got 1 month in juve and now is the fire captain for a big metropolitan area." ~ tayvia99
Poison
"Science teacher at my school used to keep fish in her class room. A girl in my year thought it would be hilarious to poison them by tipping acid into the tank. Thus killing all the fish. Kids are horrible, why would anyone want to be a teacher is beyond me." ~ oublieternel
Bunch of Heathens
"Got beaten up, dragged down the street until my trousers ripped off and my birthday presents stolen by a couple of bullies on lunch break. After going back to school to report the incident and get some clothes, I was in a toilet cubicle and heard the bullies come in and remove their earrings and start pushing them into their faces to make themselves bleed so they could blame me for starting a fight. Luckily I wasn't the only person that overheard and they got suspended. I also got suspended for leaving premises without a lunch pass." ~ Jazzlike-Bee-6284
Foreshadowing
"One of the 'popular kids' in my 5th grade class crushed a poor turtle to death at recess. 10 years later, he was arrested for shooting and killing someone during a home invasion." ~ CozyLemonade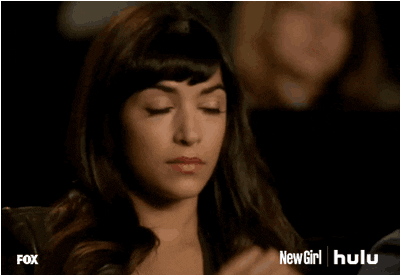 Giphy
What in the world?
If I were a teen today, I'd homeschool.
What a hot mess.
Want to "know" more?
Sign up for the Knowable newsletter here.

Never miss another big, odd, funny or heartbreaking moment again.
Keep reading...
Show less
It's always best to learn as much as you can about a place your visiting. Rules are constantly changing through every time zone.
When I visited London I was shocked and elated that I could drink on the streets. Just out of the bottle.
In America you'll be in handcuffs and in the drunk tank before you finish "Cheers!" That's why it's imperative to get acquainted with the American ways before you arrive. America can be strict.
Save the headache.
Redditor u/PosseaDaBoss wanted people to know about the in outs of being on American soil by asking:
In the United States, what should you never do?
God bless America, land that I love. But Lord don't cross her, she can be feisty. America does have a unique connection to rules and more often than not visitors find themselves in a culture shock. Which can be entertaining.
Money Back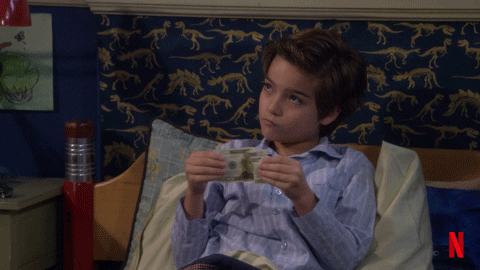 Bribing Season 3 GIF by NETFLIX
Giphy
"Don't try to bribe cops when you get pulled over. I had some Argentinian friends immediately pull out their wallets and start pooling their cash when they got pulled over once. Fortunately someone in the car noticed and told them to put it away immediately."
No Roaming
"I thought this was an obvious one, but my German exchange student would very casually walk on/through people's properties, even going so far as to walk up to their houses in the middle of the night. This is a huge no-no unless you need help, just casually walking around on people's properties would make them think you are looking to rob the place."
By the Rules
"Make the assumption that you know the law. Our local laws change drastically from state to state. If you buy weed for example, it may be illegal to drive ten miles west into another state."
"There is no "may" about it. Since marijuana is still illegal on the federal level, transporting any amount of THC, even medicinally marked packaging, is a felony. Transporting any controlled substance across state lines carries a minimum of 5 year sentence and a nice little trafficking badge on your record."
Hands Up
"Get into a fist fight. In some places that isn't a big deal. Here it has significant legal issues. And the other guy might be carrying and you could get shot. Just walk away."
Straight Face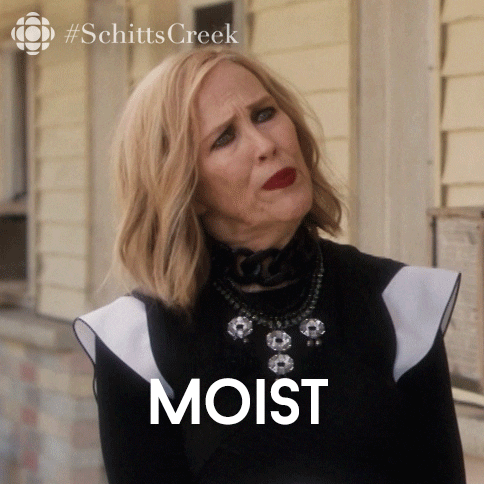 schitts creek comedy GIF by CBC
Giphy
"As a Canadian crossing the border to the US, don't act fun or funny with the border patrol. Give them your passports, tell them what you're doing and such. They're harda**es."
- cappo40
In others countries people can just meander through other people's backyards? Like... really? Ok. And yes, do not play games with any kind of law enforcement. They really have to sense of humor. Read on...
Pay Up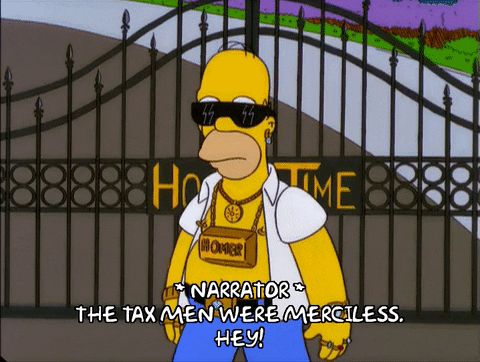 homer simpson episode 22 GIF
Giphy
"Don't try to cheat the IRS. They will screw your life into oblivion."
bad buzz
"Usually you should never openly drink alcohol in a public space such as the right-of-way, a park, etc. It's illegal here and getting arrested will really harsh your buzz. Not that people don't get around this by using water jugs or other opaque containers, but it might be an unpleasant surprise if you're used to more liberal drinking laws."
Embarrassing Things People Did As Kids That Still Make Them Cringe | George Takei's Oh Myyy
From the USSR
"Assume personal space distance is the same as your country. Depends on where you come from, but Americans are stereotyped as being used to more personal space than some countries. Our Russian foreign exchange student was kinda weirded out by how far people stand apart at bus stops, etc, and was a little hurt after people scooched away from him on the bus, in class, etc because "Hey we are all friends here so lets be breathing the same air."
Twice the Size
"Don't misunderstand the massive scale of the country. You will not be able to visit Vegas, Disney World, and the Statue of Liberty in a single one week trip without taking several planes. The 48 contiguous United States is nearly twice the size of the EU, by area. It is freaking massive and a lot of it is really far apart. In some states, you can drive for 8+ hours and not leave the state. Like, we have states the size of some other countries."
- zbeezle
YOU CAN DO THAT!!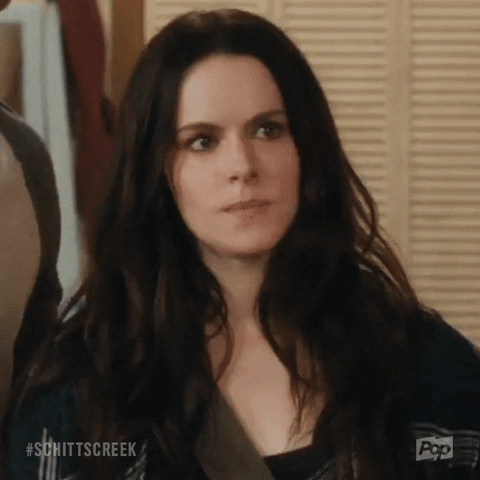 Pop Tv No GIF by Schitt's Creek
Giphy
"You can't leave your baby unattended while shopping etc. like in some Scandinavian countries, you will get arrested."
"Wait, YOU CAN DO THAT in some places? Like I wouldn't necessarily be worried about my baby being stolen, but they're basically little suicide machines."
It sounds like we may not be the most fun country to be wandering through. Don't get me wrong, I'm an American and I love it here but we need to loosen up a bit. Let's get crazy.
Want to "know" more? Never miss another big, odd, funny, or heartbreaking moment again. Sign up for the Knowable newsletter here.

Keep reading...
Show less
Over the past few years, but especially the past few months the video parade of Karens has been non-stop. The phrase-which is now an infamous part of our lexicon-labels a person due to their hideous public behavior. Too many moms (and dads) seem to believe the world is beholden to them and they let the world know it with each breath they take. These people seem to have no shame with such actions, but the people who know them and have to claim them as a loved are embarrassed and cloaked in shame. Children of these people are especially affected.
Redditor
u/Matster04
wanted the children of "Karens" to share how they tend to the day to days with their moms by asking....
Children of "karens", what is it like to be their child?
Want to "know" more? Never miss another big, odd, funny, or heartbreaking moment again. Sign up for the Knowable newsletter here.

Keep reading...
Show less