There are things men do that easily annoy the opposite sex, simply by being a guy.
"That's such a dude move," or "typical male," can be examples of snide remarks made following disapproving gender-specific behavior.

But news flash, women are just as capable of committing a "d*ck move."

Curious to hear examples of men not being alone in their irksome idiosyncrasies, Redditor XheriosLucas asked:
"What is something most people think only men do, but actually women do as well?"
Get ready for some misconceptions to be turned completely upside down.

Time For Tootin'
"For years I thought ladies didn't fart. My mom told me that so it had to be true. It didn't matter that I was a girl and farted. I thought there was just this magical age where girls turned into ladies and stopped farting."
"Apparently even when my mom did fart, I'd whip my head around and go 'ewwww dad!' Mom found it hilarious, dad not so much. Then one day I was in the bathroom with my mom (cause who trusts a four year old for longer the two minutes by themselves?) and I heard it: The quiet mythical fart from a lady."
"Oh Lordy, I told everyone! Everyone needed to know that ladies do fart, even my mom and she's a lady! Dad found it hilarious, mom not so much."
– huskeya4
Cheeky Adjustment
"The weird side step."
"Sometimes when I wear really short shorts, my butt cheeks start 'eating' my shorts and I have to try my best to make a discreet weird side step to adjust it..."
– 5cm-persecond

Assuming The Position
"Keep hand in pants in a non sexual way when just chilling."
– Clafoutie

It's A Pleasure
"I grew up thinking women couldn't masturbate only men could. In middle school I searched up women masturbating and bro my jaw dropped."
– Empty_DrPepperCan
Redditors share their thoughts about men and women keeping up with appearances.
Keep It Smooth
"Shave their face."
– Jewz1986
"I feel like women even keep this a secret from each other until you find out someone else does too or how common it is. Even still most women will rename it as "dermaplaning". Such stigma around it."
– South-Housing-748

Checking The Fitness Progress
"Flex in the mirror."
– happy-sam1
Just Gross
"Be dirty and lazy."
– ThinkIGotHacked
"I've worked in customer service most of my life, and can easily say that women's restrooms are an absolute nightmare compared men's restrooms 95% of the time. Like seriously, just throw your tampons in the trash, and wipe up your blood please; you've got a whole roll of tp 6 inches from your elbow."
– GenericThomas
Cruising
"Check out women."
– winnisp
"Even straight women check out women. Source: am a straight woman… I think."
– Solid_Explanation769

Just a thought, or may two or three.
Chivalry Is Non-Binary
"I just said this on another thread but, having fantasies about saving people or sacrificing yourself for them."
– Seyorin

Revved Up Without Warning
"Get horny over nothing or randomly."
– False-Stage-3826
Zoning Out
"Seem to be in deep thought but is actually just gaping at a wall with zero thoughts. Alternately, may be thinking of somethings completely random. That meme about the wife thinking the husband is probably thinking if another woman, when in reality he's thinking of something random ? Ya, as a woman, I relate with that husband."
– abookishhuman

Locker Room Talk
"Talk and joke about sex. I can't speak for everyone, but I find girls talking about it more than guys."
"Heck, at one point we were having a little bonfire, and one couple got up to leave. My friend's wife asked if they wanted to play Among Us when they got home, and the other girl just turned around and casually said 'Nah, this is usually about the time we have sex.' To which my friend's wife responds 'Oh yeah, we just did that this morning.'"
– Oldspice0493

The point is, all genders are capable of similar behavior that people have been socialized to exclusively associate with men.
And there's nothing wrong with that.
We are all equally guilty of being a little naughty, regardless of gender. So get over it.

Keep reading...
Show less
Unpaid internships during summer's off from college are largely viewed as a right of passage.
But in most cases, they weren't exactly legal.
For-profit companies can, in fact, only hire unpaid interns if they are the "primary beneficiary" of the experience, i.e. not making coffee runs or spending the whole day at the copy machine, as most interns do.
Shockingly, many companies still continue to hire unpaid interns, knowing full well they are breaking the law by doing so.
But then, some people have no problem knowingly breaking the law, and worse still, they often get away with it.
Redditor Diligent-Log6805 was curious to learn about other illegal activities continue to happen without anyone seeming to notice, leading them to ask:
"What is illegal, but people continue to do openly without consequences?
Making the long haul even longer.
"Hauling more than the legal weight limit in dump trucks."
"I did a project a few years ago for my former employer because they noticed ALL the contractors that they hired were carrying more than the legal weight limit."
"This is a big issue because these trucks have increased stopping distances and are more likely to injure/kill people in the cars they hit."
"My company was pissed because they didn't want to be legally responsible if there were an accident."
"They had me analyze how much it would cost to buy a fleet of dump trucks, but it turns out you can't make much money hauling at the legal limit, so all dump trucks carry like twice the limit and just take the fines when weigh stations are open because it is WAY cheaper."
"Pretty messed up."
"Honestly, I felt like I did humanity a disservice telling them it wouldn't be worth it."
"If you ever get hit by a dump truck you can almost certainly sue them for being above the weight limit, but nobody really knows this."
"This depends on the legal weight limits in your region, but I know this to be true for most of the Northeast US."- tehipite_tom
Not everyone is deserving of a raise...

"Tell their employees they can't talk about their wages with coworkers."- bowlofjello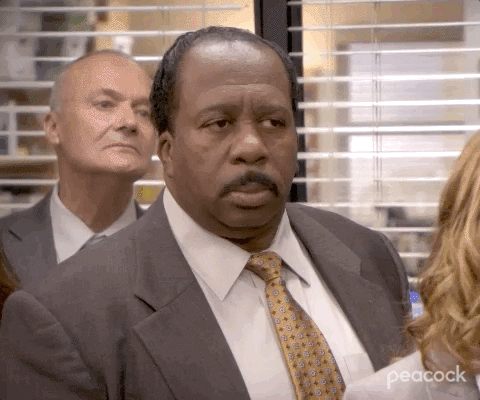 Season 6 Reaction GIF
Giphy
Making the market even more volatile...

"Insider trading."- CremeDeLaNut
Don't people care about the environment?
"Littering."- MyWorkAccountMSA
Seriously, what can be so urgent?
"I see at least 3 red lights run on a daily basis."- Podoboo322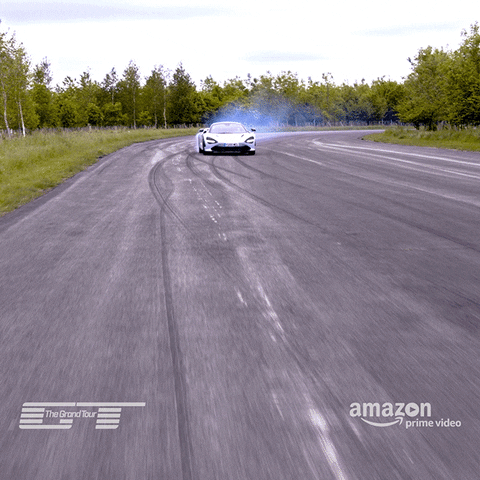 Driving Fast GIF by The Grand Tour
Giphy
People are distracted even when they're walking
"People driving while on their phone."- Elettra_of
Sadly, seems like it's the American way...
"Politicians accepting bribes."- Patron_of_Wrath
Reserve with caution
"AirBnB, in a lot of places."- leadfoot9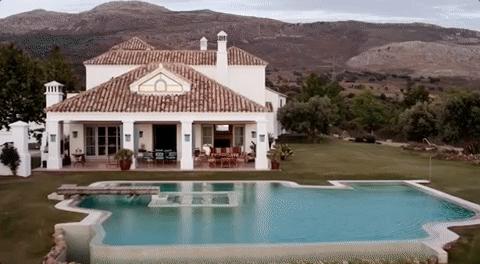 season 2 home GIF
Giphy
More expensive than I thought...

"Use Tax."
"Where I live, if you buy something in another state without sales tax, but bring it back to your home state, you have to send your home state the tax you 'should have' paid if bought locally."
"Even if it's pants."
"Let me get right on that..."- prof_dorkmeister
Some people seem to like to live dangerously, without fear of any consequences or repercussions.
And most likely, these same people are thinking only of themselves, and not how it might affect others.

Keep reading...
Show less
As you walk down the street in the middle of the afternoon, you might pass by people doing various jobs or activities which wouldn't seem out of the ordinary.
But witnessing these same tasks occurring in the early hours of the morning might raise your suspicions.
What seemed like an everyday, normal job, now might be cause for alarm, resulting in you having trouble falling asleep after seeing it.
Redditor JustPlay94_cryer was curious to learn what jobs or activities members of the Reddit community wouldn't think twice about seeing in the afternoon, but might stop dead in their tracks in the middle of the night, leading them to ask:
"What is normal at 3PM, but terrifying at 3AM?"
Never trust those who travel at night...

"Car pulling into your driveway."- Playful_Beat_6958
Is someone there?
"My google home on max volume saying 'MICROPHONE DISCONNECTED'."
"'MICROPHONE CONECTED'."
"I live alone."- I_Seen_Some_Stuff
At this hour, it can't be good news...
"Breaking news"- the4thtriforce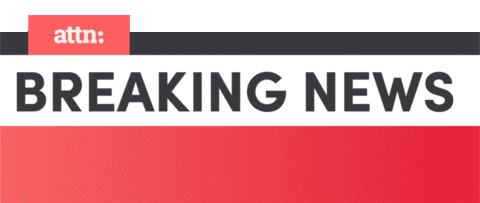 breaking news GIF by ATTN:
Giphy
Is everyone trying to get ahead on their commute?
"Having had to flee my home at 2AM due to wildfires, I'd say heavy traffic."
"It's the heavy traffic at 3AM that's terrifying, not the wildfires, which are terrifying no matter what time it is."- BarracudaImpossible4
What are they trying to cover up?
"Digging a hole."- -Imyoshi
This is NOT a drill!
"Tornado Siren Test."
"Guaranteed it's not a test at 3am."- mdkubit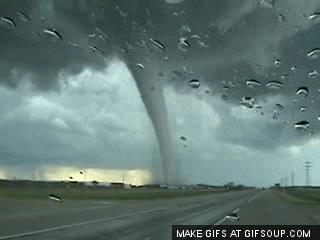 tornado GIF
Giphy
"I didn't even add the batteries yet..."

"A kid's toy going off in a random room."- just-a-hambone
The can smell danger from a mile away...
"Dog standing at the top of the stairs and barking at something on the main floor."- MedicalArm5689
Better be urgent...
"A phone call from parents/relatives etc."- DeadOnDeparture98
"A call from a parent/relative."- Ok_Conversation_4754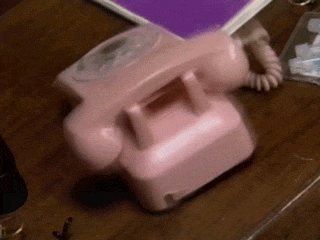 mary kate and ashley 90s GIF
Giphy
It's all about the context...

"The sound of a branch breaking when you're outside."- binglelemon·
Shouldn't You Be in Bed?

"Child laughter"- Thyhard_moment
Incentive to get chores done.

"The laundry pile in the corner of your room."- Inevitable_Side_6152
"Pile of Clothes."- New-Essay-45
"Clothes that are hung up on the hook behind your door."- Ok_Duck_7507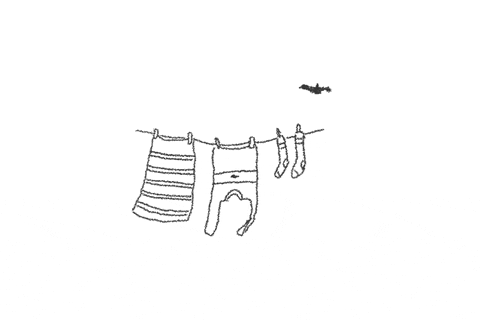 Clothes Drying GIF
Giphy
Is this ever really normal?
"Happened to me at 3pm and 3am."
"Woke up from a nightmare laying on the floor, got scared and I went into the living room to chill a bit and discovered 6 bruises on my legs."
"My legs looked like they were cut with something sharp."
"Looked around my room... nothing..."
"I;m probably going need therapy."- Both-Organization200
Midnight drink of water, maybe?

"Hearing a broken cup."- Realistic-Builder954
Like clockwork?
"Church Bell."
"One time it was damm loud I almost shIt myself,"
"Plus there was child laughting and others crying."
"Scared the shIt out of me."- sampatozzz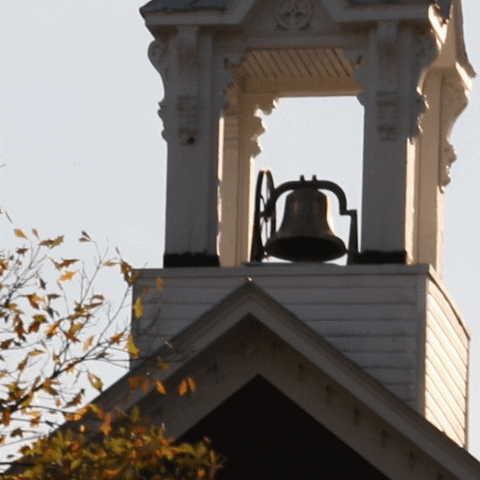 Memorial Hall Victory GIF by Bridgewater College
Giphy
When you got the urge...
"Sex on your parents bed."- WiseKibbles
Sensitive to sunlight?
"Seeing people outside."- PsychologyRadiant261·
Amazing the things we wouldn't think twice about in broad daylight, which can scare the living daylights out of us after night falls.
Quite literally, the things that go bump in the night...
Keep reading...
Show less
People tend to judge the actions of others but seem to draw a blank when confronted about their perceptions.

A person may not think on the same level as other individuals who behave differently, but that doesn't mean those individuals are lacking in morals or ethics.
Yet, people sure can be critical without explanation. What's their deal?
Curious to hear examples of generally misunderstood activities, Redditor fren-z703 asked:

"What things are frowned upon for no obvious reason?"
These work-related situations got the stink-eye.
Well-Deserved Time Off
"Taking all of your earned PTO."
"As if by scheduling 10 days off in a year you are somehow taking advantage of the company."
– ernieball
Work Stigma
"Certain jobs. If you tell someone you've been a janitor for 6 years there's a good chance their response will be a frown."
– Jabber-Wookie

Shocking Turn Of Events
"My parents frowned upon me for years after I dropped out of college and became an electrician. They would ask about how my day was and I'd tell them it was rough, lots of labor and hard work (that's just how it works when you're fresh and new in the industry) and they would berate me saying things like, 'well, this is what you chose instead of college like your brother!'. Then I started doing work on their house at their request, and they saw the kind of profession I have. They thought differently of me after that."
– Mr_Wizard91
Everything In Moderation
"Not being a part of hustle culture. If you want to work restless towards something, that's great, but don't hate on somebody because they don't. For me, I value sleep and want to have time to myself where I don't have to think about working and just enjoy doing nothing."
"There's no problem needing time to rest and literally not work yourself to death."
– Jewbacca071

Some people have a problem about those who may or may not be sick.
Makes Me Sick Thinking About It
"Calling out sick when you're actually sick… especially when it's more than one day."
– Snoo-6071

It Doesn't Concern You
"Lol I never understood lying about being sick. Ill just tell you the truth and if you have a problem with it thats your problem. I've worked enough jobs and paid my dues and now I get benefits."
"A 'mental health day' or 'just need a day to get organized' is perfectly valid IMO and if u want to press me on it, ill find a job that values and respects me."
"Especially when the person pressing you about it is not the one writing your checks. It's understandable in certain circumstances like if there was a deadline or something needs to get done. But otherwise, chill out dude."
– Calm-Respect-4930

Stay Home For Everyone's Sake

"Ignoring Covid for a second, I feel like showing up to work when you're clearly super sick should get you in more trouble than making a sick call. Especially in casual jobs I've worked where people are desperate to make money they'll show up half dead, coughing and sniffing because they don't want to miss that juicy Sunday shift etc. Few days later half the team is sick because they all caught it from the prat that refused to stay home."
– cheapdrinks

"You do you" is not a manta shared by the majority.
Why The Stigma?
"Confidently buying pregnancy tests."
"I'm 26, in a stable relationship, lived with my SO for a few years, yet when I go to buy tests the people behind the counter (often women 50-60ish) become sheepish and try to do their best to conceal it."
– foampiano

This Causes Some To Raise Alarm
"People who choose to sleep late."
"My mum thinks it's some kind of reflection of bad moral character if my younger brother who does a physical job lies in on his days off."
– AberNurse

Different "Body Clock"
"Being a night owl instead of an early riser. I'm not lazy, just have a different body clock. I've always felt guilty about it, though."
– wimpy_one
Budget Choice
"Getting the cheapest bottle of wine on the menu."
– fizzytangerines

Being Switzerland
"Not having an opinion on a subject."
– flacocaradeperro

Our Lips Are Sealed
"Confidently being quiet/silent."
– Celq124
"Yep. Realized that in my teenage. The shy or intoverted person gets percieved as arrogant."
– mysixthredditaccount

The Wallflower
"My ex husband's family said I was stuck up because I would just listen and take in the conversation around me. If I didn't have anything to contribute, I would just listen. But, they took it as me being a snob."
– Chevy3Girl
Solo Moviegoer
"Going to a movie by yourself. You literally sit there quietly watching a screen for hours. I usually catch them by myself, but people act like I'm disposing of a body when I do that."
– yankstraveler
Private Time
"Going out alone. Anywhere. Park, cinema, restaurants, concerts.... All my friends and relatives think I'm weird, but I just want to have some good time with nobody I know around."
– North_15_
Those closest to me know I'm not a seafood person, although that has gradually changed as my palate expanded over the years.
I still have my hard limits, but I will have sushi.
Because of my Japanese heritage, people–included my family–always expressed their disapproval for my antipathy towards seafood in my early adulthood.
I think they were just disappointed since the Japanese culturally thrive off of eating foods from the ocean, and I was the antithesis of that.
They just had to give me time. I eventually came around to eating slimy fish flesh, and my family couldn't be more proud.

Keep reading...
Show less
There is no bigger mystery than what happens to us after we die.
But even those who don't practice an organized religion tend to believe that there is a Heaven, a happy joyful place where our souls will remain for eternity.
No two people share the same idea of what heaven would be like, but everyone who believes in it probably has an idea of the first thing they'd do after entering the pearly gates.
Redditor WeDidItGuyz was curious to hear what would be top on everyone's list upon entering the afterlife, leading them to ask:
"If heaven exists, what's the first thing you'd do?"
Overcome with joy
"In all reality?"
"Probably cry for about 30 minutes because the biggest existential fear at the very core my humanity has now been lifted."
"If Heaven exists, like 50% of the awesomeness is just the very fact that it exists."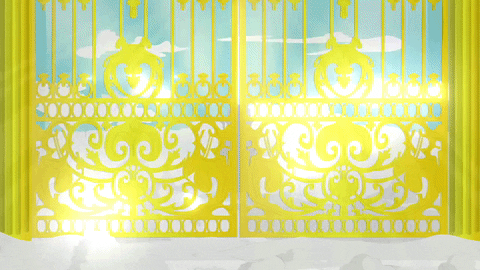 heaven gate GIF by South Park
Giphy
A re-match long in the making
"Ask my childhood friend Kevon for a race."
"He used to beat me handily when were younger (9-13) and he'd always brag."
"When I got older and faster I moved away so I was never able to race him again."
"We arranged for a race but he was shot multiple times and bound to a wheelchair until he passed a few years ago."
"I wanna race him both in our prime."- Abethegreat1
Reunite with loved ones

"Find my husband, give him a huge hug and never let go again."
"Live our forever together."
"I f*cking love him and miss him so much."- jessdfrench
"Embrace my sweet wife and tell her how proud I am of the kids."- RifleShower
"Try to find my brother."
"Man, I miss him."
"He died in 2020 at age 34."- grummlinds1
"Give my mum and dad a big hug."- goonerjack007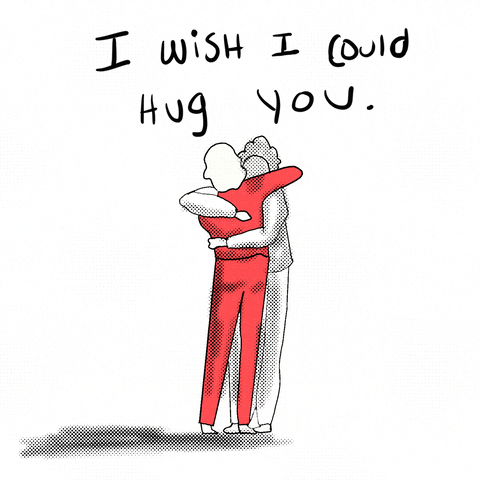 Miss U GIF by GIPHY Studios Originals
Giphy
Achieve the "firsts" we never got to do

"Find my son and have a beer with him."
"Something we never got to do in real life."- tanukis_parachute
Hone new skills

"Try to play Smoke on the water on my harp."- Ashtar-the-Squid
The joy of doing nothing
"Rest."- Banzaikoowaid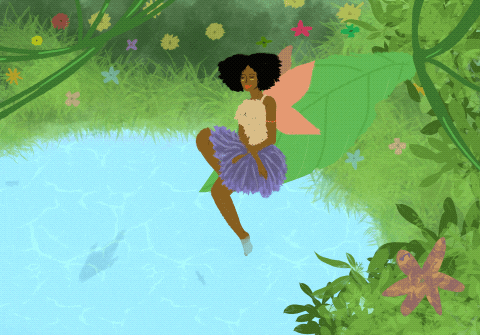 Care Free Black Girls GIF by AuroraDraws
Giphy
Live on without pain
"Enjoy my healthy back without pain."- Knackbein_
Who knows what's in store for us after our lives come to an end.
But living with the idea that something wonderful awaits when our time has come is all people need to continue to live their lives to the fullest, and treat others with the respect and kindness they deserve.
Keep reading...
Show less