Celebrities hold a special place in our hearts. We see them on screen, we read their books, we listen to their music and podcasts, and we hold them in a high regard.
Our societies celebrates celebrities, as the name suggests, so as we see our hero's lives come to an end, it can feel like a huge loss.
Reddit user aliensockmonkey asked:
Which celebrity's death actually made you cry?
In this thread of emotional comments, people shared their fondness and influence of those no longer with us and celebrated the lives they lead.
This article does contain mentions of suicide and death.
Those who showed us to love science.
"Grant Imahara from Mythbusters and Gran Thompson, they made me get into science."
"I'm not going to go digging for it but I remember I didn't cry at his death, I cried over a tweet from Kari Byron that she posted not an hour later I believe. It wasn't long or thoughtful or beautifully written; it was something like "I was just talking to you this morning" with a picture of him and that was it. It felt like she was broken inside."
"One of the rare individuals out there to have both a keen intellect, a practical engineering and scientific curiosity AND the onscreen presence and charisma to bring knowledge to the masses."
"There were so many years in him to teach. Truly a tragedy."
A wonderful actor and person.
"Alan Rickman. That was just such an unexpected one, & I genuinely cried when I read it. He was such an amazing actor & human, it's still sad he's gone."
- poohfan
"Same. Such a phenomenal actor and a great guy. He kept his cancer diagnosis private so it was such a shock to all of his fans that he was even sick. I'm still trying to figure out how to make Siri sound like him."
It didn't matter what film, so many of us loved Alan Rickman.
"Same. I remember standing in my bedroom, scrolling on my phone and when I saw the news it felt like the wind completely went out of my sails. I sat on the edge of my bed and cried a bit. It feels a little silly to be sad about the loss of someone you've never met but I loved him in Harry Potter, Love Actually, and Dogma. And even though I hated the Hitchhiker's Guide adaptation that he was in, I loved him as Marvin."
A man with great spirit and love for wildlife.
"Steve Irwin. That man was so passionate about wild life and it's good to see his wife and in these past few years his children keeping up the fight."
"I've been thinking about this one a lot since Bindi had her little girl. Steve would have been the most amazing granddad.
I remember Terri talking about how Steve would get up early with the kids, and she'd wake up to the sounds of laughter coming from the living room every morning that he wasn't carting them around the zoo. I could imagine Bindi waking up to Steve just hanging in her house, doting on the grandkids, teaching them everything he knew. That family is missing a lot for having lost him."
The game show host that so many loved.
"Alex Trebek. My immigrant family used to watch Wheel of Fortune and Jeopardy religiously. He was always on TV when I was alive.
And hearing how he died really broke me. Just on his back porch swing with his wife as he went. It made me really think that one day, it will be your last day. And what you wear that day, everything you do, what coffee or breakfast you had or whatever, is going to be your last, and that's it. And just the way he went out was so beautiful."
The commenter later went on to edit his thoughts to say this:
"I want to clarify. I come from a family of immigrants who worked hard their entire lives and continue to, and they worked very hard to learn English. And game shows is what they would watch to help them learn. So these shows remind me of being with my family too."
Two people who shared their art and joy with us and left too soon.
"Robin Williams and Chester Bennington. Linkin Park got me through the darkest parts of my life and kept me alive. Chester's death rocked me, and so did knowing i would never get to see them live. I saw the tribute concert they did for him. I remember vividly during Numb I think, they called out to the audience "I want you guys to sing so loud Chester can hear you!" And I broke down."
"I could hear the audience start sobbing. Every lyric hit me before his death, and hearing Leave Out All the Rest or Numb makes me realize he was telling us his story the whole time."
"Robin was just a pure soul who made me and millions of others laugh, all while hiding such pain and an illness he couldn't control. Its a bit like how we say in Narcotics Anonymous, what happens when the person who kept you from relapsing relapses? It was such a cold and empty world after they left us, and I never even met them in person."

A mother and daughter that we lost so close to one another.
"Carrie Fisher and her mother Debbie Reynolds when they died within a few days of each other."
"I wasn't sure how close. Debbie told her son she wanted to be with Carrie and died hours later. Mother and daughter were very close. It must have been really hard on Carrie's daughter, Billie. She was very close to both of them."
"In her book she's very forthcoming about how she literally stayed alive for Billie. As much as she struggled with mental illness and addiction, her daughter was always her biggest priority, and she wanted to be healthy for her."
A chef that touched kitchens everywhere.
"Anthony Bourdain"
"I'm a chef and his impact on pretty much everyone in my industry is immeasurable. Kitchen Confidential is easily the most impactful book for most all of us. The most amazing way of translating and speaking about food/chef culture. His shows had an amazing way of highlighting other cultures and the way food brings people together no matter where you are from and showing that alot of our differences are purely cosmetic."
"That day was easily the quietest day I've ever spent in a professional kitchen in my life, everyone was just silent and upset."
- Napo2212
"Anthony Bourdain's death inspired me to go back to therapy. It hit me so hard because I loved his food travel shows."
"I loved how he had such a genuine love of food. High class food, low class food, spicy food, sweet food, whatever it was, if it was good food, he liked it."
- Ryan0413
This comment allowed a space for many to open up about their own feelings, so the original commenter added this:
"Thanks to everyone who shared their feelings about him. It's crazy to me to see how much influence he had in so many people's lives of all walks of life, even if they aren't a part of the culinary industry. It's a credit to who he was as a person."
"For alot of the comments here, I just want to say really quickly. If your suffering from depression or having suicidal thoughts, please, please, please, talk to someone. Friends, family, therapist, phones lines, anyone, everyone. You matter, no matter what you may think, and you matter to others around you. Please open up and talk to people."
- Napo2212
An actor that brought us so many laughs brought many tears when they heard the news
"Gene Wilder. I remember exactly where I was when I heard the news; I was sitting down in a sandwich shop and it was broadcast on the store radio. I heard it but it didn't really register at first, but as soon as I got home it hit me and I had to lie down and cry for a few minutes."
"According to his family while taking his last breath he was listening to Over the Rainbow. Such a poetic way to depart, I don't know how to describe it. May he rest in peace."
- GSavvage
A man who defined our childhoods.
"Jim Henson for sure, maybe not a traditional celebrity, but the Muppets, Fraggle Rock...man, I'm still sad thinking about his death."
- gavreaux
"I was 14 when he died, lifelong muppets fan. My dad was reading the paper (the paper! How quaint) and told me Jim Henson died. I immediately said "no he didn't" my dad again confirmed that he died and I remember yelling "No! He didn't!" Then I sat down and cried. First time I ever cried over a celebrity death. Jim Henson defined my childhood and I still mourn his passing."
Though there are so many more we could name, these few were influential to so many people during their short times here. Whether we were influenced by their work, defined our childhoods, or helped us fall in love with their passion for life, their lives will hold a special place in our hearts.
If you or someone you know is struggling, you can contact the National Suicide Prevention Lifeline at 1-800-273-TALK (8255).
To find help outside the United States, the International Association for Suicide Prevention has resources available at https://www.iasp.info/resources/Crisis_Centres/
Keep reading...
Show less
In a world where we are binge watching anything we can get our hands on, what makes a series finally worth while? Well, a Redditor asked users to weigh in.
User sifsand from reddit asked:
"What show had the perfect ending?"
A few things that people may want out of an ending is satisfaction. Was it earned? We want to see our hero's win and our villain's fall. At the same time, sometimes we wish our characters stories didn't have to come to an end and we keep hoping for more.
Here's what people had to say about some of the most popular series and the most underrated series.
Props to the writers of Avatar: The Last Airbender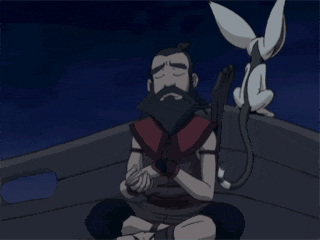 Avatar The Last Airbender Slow Clap GIF
Giphy
"Avatar: The Last Airbender"
"The writers wisdom and their respect for the maturity of their young audience to play sad music over the agnikai between zuko and azula impresses me every time. It's a huge scene that's been built up to for two seasons but the creators want you to know it's not a good thing that events came to this. I love it so much."
"also, talk about never missing out to remind the audience that Azula is a victim and product of her surround, and that she's hurt ... the beach episode gave us several moments where she showed honesty and sadness."
"Iroh said "She's crazy, and she needs to go down." but it's an honest moment - he knows how it happened and that, to start healing, she needs to see that her greatest fear - failing the fire nation and her family's expectations, which she has dedicated her entire life and personality to - is not the end. It's the start of her realizing the life outside of it (her story in the comics is still going)"
The Good Place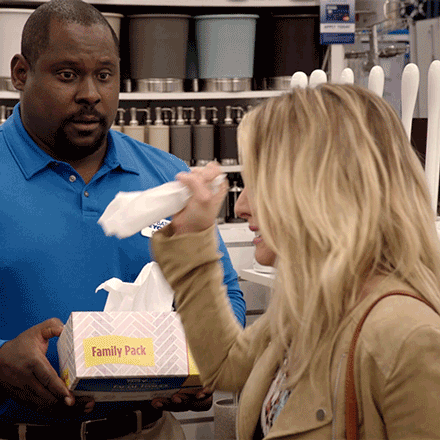 season 2 2x5 GIF by NBC
Giphy
"the good place, pretty sure i cried"
"I love it when they put the story before the ratings. There was more than enough audience to warrant another season, but they decided to plan the best ending to the story instead. Very well done."
"my thoughts exactly. and i loved how it didn't decide what the audience's philosophical standpoint should be, it left you to have your own thoughts about the content."
Futurama was the ending that just kept giving
"Futurama, so good it had three perfect endings."
"Four endings in fact! 'The Devil's Hands Are Idle Playthings', 'Into the Wild Green Yonder', 'Overclockwise', and then finally 'Meanwhile' were all written as series finales."
"That show was cancelled a ridiculous number of times, I'm so happy it lasted as long as it did."
"'Please don't stop playing, Fry. I want to hear how it ends."'
- canuk47
"The best of the endings imo but I'm glad it continued"
- 69SRDP69
Fullmetal Alchemist: Brotherhood made it happen for every character
"Fullmetal Alchemist: Brotherhood"
- ral365
"I have never seen anything with a more perfect ending, especially considering its got a perfect ending for all like, 30 f*cking characters."
- ikuz321
Chernobyl definitely counts.
"Does Chernobyl count despite only being a mini series?"
- 283leis
"Oh it absolutely counts. Learning what happened to all of the real people portrayed in the series, seeing what they actually looked like, and learning in such vivid detail what the ultimate cost of the tragedy was, all whilst that really haunting choir sings in the background... f*ck, I tear up just thinking about it."
Breaking Bad was a heartbreaker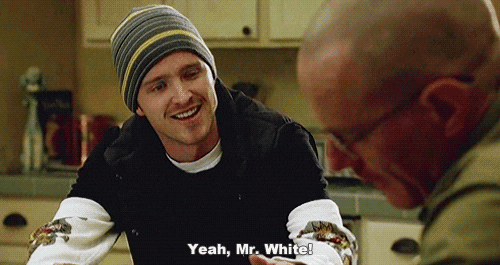 Giphy
"Breaking Bad. Loved the use of El Paso by Marty Robbins in the finale."
"Jesse's journey, from stoner goofball kid sneaking out of a woman's window, to meth-cook slave in a pit was absolutely heartbreaking. He was just used, abused, and gutted over and over again, by his parents and Walt. We needed El Camino to believe there is hope in the world."
Blackadder Goes Forth was 'shockingly profound'
"Blackadder Goes Forth"
"I've always found the end of Blackadder to be shockingly profound in a way that only truly great comedy is capable of, but didn't click with me until just now that when Baldrick Darling makes that statement at the end it's to inform the audience that the war isn't going to be over for another year, twisting the knife a little deeper as the men form up and solemnly face their duty."
- kermi42
Over the Garden Wall was the perfect slice of cake
"Over the Garden Wall. The ending was perfect because Wirt comes to the realization, along with Beatrice that what they both did was wrong, and they actively work to fix their mistakes, and it ends in a climatic fight where Wirt doesn't physically fight the beast, instead rejecting the beast and finding his own path, and that path led him and his brother home."
"What an underrated show. Definitely wished we got more of this. Nevertheless the ending was just beautiful"
"I feel like Over the Garden Wall is a slice of cake scenario. You have one slice of cake. It is so good! It is unbelievably good! You want more cake. You want to eat the entire cake. But just because that one slice was so amazing doesn't mean that it's a good idea to eat the entire cake."
"I think part of the reason Over the Garden Wall was so perfect is because they serve you only a single slice, so to speak."
BoJack Horseman had really earned its finally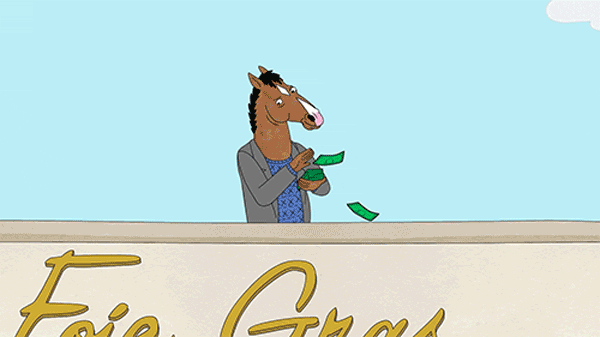 bojack horseman money GIF by NETFLIX
Giphy
"BoJack Horseman. All the characters got conclusions that they had earned and felt deserved and natural. Some were happy and some were bittersweet but the show was fair to all of them"
"I think BoJack Horseman really nailed the endings. As rapid as they came, they didn't feel forced. And they concluded the stories really, really well."
"If anything, I wish we got more character endings in the show."
- minus4k
The finally is sometimes the most critical point of a show. It brings us tears, laughter, and bittersweet feelings towards are beloved characters. It makes us feel like it was the ending the characters and the audience deserved.
Hopefully, these comments help you decide what you're watching next.
"Want to "know" more? Never miss another big, odd, funny, or heartbreaking moment again. Sign up for the Knowable newsletter here."
Keep reading...
Show less
What's the sign of a great restaurant? Well, the most likely to know are the professionals. Reddit user ballinlikemyname wanted to know how the rest of us home cooks should select our next dinner date location.
ballinlikemyname asked:

"Chefs, what do you look for when you select a restaurant to dine at?
Not only did people share their red flags, but also how they know a restaurant is going to be good.
Here's some helpful hints from professional chefs and food industry workers to help you pick your next meal.
Go to places you could never recreate the menu.
"My dad was a professional chef his entire life. As a kid if we went out to eat, he would never want to go somewhere he could do himself. IE steakhouses, pub food, seafood, etc."
"He would want to go somewhere that would be difficult for him to cook authentically, so we frequented a lot of ethnic restaurants."
"This also was vice-versa. He cooked me Thai food once or twice at home but didn't like doing it because he knew he'd never be able to accurately recreate it like a Thai restaurant."
- patlaska
"This is why Olive Garden is such a sh!tty casual restaurant. I'm no chef but I can make pasta better than they make there for next to free with my eyes closed."
"My mac N Cheese also blows the pants off of any I've ever had ever."
"My favorite go-to place is this local Irish breakfast place. I don't have time or energy to make fresh hollandaise sauce, poached eggs, or corn beef hash at 8am."
Cleanliness was a reoccurring theme in the answers to this question.
Never thought to look there.
"Number 1 red flag is the spouts on the soda fountain. Those things are one of the easiest things to clean in the entire place, so if they're mildewy that kills my interest in eating there. I'm fine with a bit of mess elsewhere, especially in a high volume place since it will get messy over the course of the day. But those spouts take multiple days of no washing to get to a point where they are noticeably disgusting."

- wejivedc
"As a former chef, cleanliness and appearance of staff. If any one thing visible to the public that would be easy to clean is dirty, chances are the kitchen is dirty. The appearance of the dishes and utensils as well. There is a specific way that the dishes should look and even smell if they have been cleaned properly. When the machine is not being run correctly, the dishes will have a specific stale water smell to them and there will be a coating on them. The more basic and streamlined the menu, the more likely your food will be fresh due to frequent replenishment. Washrooms are an indiction of cleanliness as well."
This was surprising.
"When I was food service manager at a large company I asked the health inspector where she ate. She said fast food because their cleanliness rules were more stringent than regular restaurants."
- beadsis
"A mom and pop restaurant? Yeah, held to no standards but whatever they choose to set. A multinational fast food chain? You can bet corporate has a book of health rules that each store has to follow."
"But here's the thing, coming from an insider in the fast food business: health inspectors, private health auditors, corporate giving the public the appearance that everything is being cleaned - it's all a sham. I'm a cook and I've been told to cook up rotting meat before. Our line cooler was broken so the manager told us to put everything on ice, which isn't going to keep a pan full of chopped steak cold. Our line freezer also breaks down a lot so sometimes we serve thawing frozen-to-fried product to all our customers as well. Dishes don't get sanitized properly."
"Dumb teenagers don't change their gloves after hand placing raw chicken on the grill. Raw meat gets panic thawed in hot water. Everything is held to lesser standards until it's announced that the health auditor is making the rounds. At my previous job, a manager dropped food on the floor and still served it because she was afraid of the customer getting mad for having to wait for a new one."
People Share The 'Dirty Secrets' That Their Bosses Don't Want Customers To Know
There's a lot businesses hope their customers believe, and there are many business practices you wouldn't dare believe. These are some of the secrets Reddit ...
This chef has a check list.
"Clean. Bathrooms should look & smell clean. Run my fingers under the edge of the table/bar, no gum and no grit. Clean glasses and cutlery (amazing how many places don't do this... Here's looking at you place I went to in Manhattan where the server licked his fingers and tried to rub/scrape dried orange pulp off the lip of my glass and then give it back to me). And if the entrance is dirty then everything is dirty."
"Menu that I feel is manageable at a good quality for the type of restaurant."
"Social media - a few places have ended up on my eat it list because of their instagrams and such. Hell yes I'll check out your cafe if you post pictures of drool worthy croissants. Showing off your meat locker is a good way to make me interested in what I might dismiss as a run-of-the-mill steakhouse."
"Reasonably busy - everywhere has off days/nights, but if a place is never busy there's probably a reason and that reason is likely that it's not a great restaurant."
"Industry friend recommendations. Reputation goes a long way - someone I trust says it's good? I'll check it out."
Keep it simple.
"A restaurant that does just a few things well. I don't need a place that serves burgers AND eggs Benedict AND seafood AND pasta AND meatloaf, etc."
"The problem is there probably isn't enough turnover to get all that stuff out in a timely manner, so some ingredient might be past it."
"I am particularly picky about seafood. The odds that those fried clams are fresh in a diner, for example? Not great. They've either been sitting there for a while or are frozen."
Avoid the mayo based salads.
"I was a chef. I've since moved on from the industry, but I'll eat anywhere. Clean or dirty, busy or slow, working in the kitchen took a lot of those judgements out of my head. It might be great, it might be terrible, but you never know unless you try. Some of the best food I've ever had has come from places you'd least expect."
"So I'd pick whatever is close and I haven't tried yet."
"Oh, and avoid mayo based salads. They have low turnover. That applies to everywhere no matter how fancy."
The menu can tell you a lot about the quality of the food.
"A menu thats max 2 sides - places with long book like menus are guaranteed to be using frozen/microwave stuff."
"Unless those are 25 combinations made with 5 different meats and 5 different sauces (typical of some Asian restaurants)."
- RNBQ4103
Sometimes a line is a good sign.
"I think the answer is pretty well known: open so late it's early, full of other chefs because that's the place they've always congregated."
- scolfin
Check with the server.
"If you ask the server what they recommend, and they're hesitant, you may as well just get up and leave."
"They know what's fresh/good and not. They know if nothing is."
- nessie7
Big takeaways include short menus, long lines, try something new, keep it simple, but above all else: make sure the place is clean.
Want to "know" more? Never miss another big, odd, funny, or heartbreaking moment again. Sign up for the Knowable newsletter here.
Keep reading...
Show less
Reddit has the ability to bring people from all over the world together. This time, Reddit user MrKnowsEverything asked a serious question of the doctors of the world.
MrKnowsEverything posted:
"Doctors of reddit, what is the rarest disease that you've encountered in your career?"
The responses ranged from genetic mutations, to mental disorders, to injury from an accident. Often, leaving doctors with more questions than answer. A few stories end in a miracle, and a few in tragedy.
Some of these tales are gruesome. So, readers beware.
Torso like a water balloon.
Patient admitted for something unrelated starts deteriorating for no discernible reason. Has some mild generalized abdominal pain, but other than that no specific symptoms. However, he keeps worsening to the point where he's barely hemodinamically stable.
On the abdominal contrast CT, there's fluid everywhere. Organs pushed against the abdominal wall. Just one enormous grey puddle from the top of his pelvis to his diaphragm.
And then, at some point, there's a scribble of white pretty much smack dab in the middle of it all (in this context, signifying active bleeding) It was shaped like the world's smallest firework pop, and it was nowhere close any major vessel. Everyone was dumbfounded for a hot minute.
It turned out to be a spontaneous, atraumatic rupture of the cystic artery. No surgeon in the building had ever seen one. Dude underwent embolization and made it out completely unscathed
Blue skin.
Dermatologist here. Some fun ones:
Chromhidrosis, where sweat comes out in different colors. My patient's was blue.
Argyria, a permanent discoloration from silver overdose.
Aquagenic urticaria, an allergy to contact with water.
I had a patient who presented with purple/silver skin. He looked like a smurf and the silver surfer had a baby. However he was in the ER for abdominal pain and was highly offended when I asked him about his skin pigmentation. My first impression from across the room was that he was severely hypoxic and I was amazed he was walking and talking. He made comments that made it appear he was a huge conspiracy theorists so I was suspicious of colloidal silver toxicity. When I asked him about it he shouted angrily "I don't take silver supplements anymore!" After some prying, he said he took them to self treat for a prion disease which he self diagnosed from "the grape juice test" where you spit out grape juice into a Petri dish and "a fungus grows out of it". At this point I'm like yeah this patient is f*cking nuts. I'm pretty sure he listened to too much Alex Jones and as a result permanently died his skin blue, a condition called argyria
Ringing in the ear.
Objective tinnitus- I could lean close to the patient's ear and hear a ringing noise coming out. Central Deafness- patient had an anoxic brain injury and was essentially deaf even though there was nothing wrong with his ears.
To answer some of the questions below: the objective tinnitus was following an ear surgery. The patients middle ear muscles were twitching constantly causing a ringing sound and her eardrum was acting like a speaker so we could hear it outside her head. This does not happen often and I will probably never see it again. I don't know what ended up happening with her but I think the ENT did some revision to try to fix it.
When mom had a stroke she became blind for a couple weeks. However while she was blind her severe deafness went away and she could hear me breathing on the other side of the room. When her vision improved she became deafer again. Her doctor was stumped.
Vanished without a trace.
Gorham's disease aka vanishing skull syndrome. A softball size area of my patient's skull disappeared and left behind a soft spot. she ended up with a plastic plate to protect her brain. Crazy disease.
10 year old boy "pregnant" with his twin.
Fetus-in-fetu. 10 year old boy "pregnant" with his parasitic twin (PT).
Case 10 y.o. boy came in with enlarging abdominal mass and intermittent generalized weakness. Imaging revealed a parasitic "fetus" which was also growing in size. History revealed mass noted 2 years ago which enlarged rapidly the last 3-4 months. Within days of admission, boy's organs begin to fail with no apparent reason. He was healthy and eating well when he was admitted. Family wanted surgical intervention to separate the parasitic twin against surgeons' advice. parasitic twin was basically starving/poisoning the boy to death. Surgeons opened the boy up and found that the boy and parasitic twin share a (stomach, liver, heart, blood vessels - mesodermal organs) basically too complex to operate. The boy passed away after.
This happened to a poor family in a underfunded government hospital in a corruption-infested country. The parasitic twin was donated to the hospital. It had teeth with hairy limbs with the longest curved baby nails. I can't describe it further. It is on display at the Surgeon's Hall.
Believed he was dead.
Walking corpse syndrome - cotard delusion. 17 years in mental health and I've seen it once. The belief that some or all of you is dead. The guy was so certain he was dead he believed he was a zombie.
Persistent genital arousal disorder.
Persistent genital arousal disorder. Having multiple orgasms a day, at any time, without any stimulation; becomes quite bothersome and uncomfortable, limits your daily activities and sleep is interrupted. Over time patients can become very hopeless. It is remarkable the dissonance between the name and the obvious joke, and the tremendous suffering these patients endure.
Two disorders, one genetic mutation.
Geneticist here. I work in a pretty big hospital and we get hard to solve cases from all over the world. Some of the cases are so unique, there is literally no name yet the genetic disorder. So those would be the rarest. But for the sake of this thread, I will discuss something that is not the rarest, but is pretty rare, and one of the most interesting:
Prader Willi or Angelman Sydrome. -these are two extremely different disorders that are both caused by the same exact genetic mutation. The only difference is if the mutation occurred on the paternal chromosome or the maternal chromosome.
If it occurred on the maternal chromosome, you get Angelman Syndrome which typically results in the child being overly happy, laughing all the time with light eyes and hair color, but also severe intellectual and physical disabilities.
If the mutation occurred on the paternal chromosome you get Prader Willi Syndrome, which results in the child having excessive hunger and can literally eat him/herself to death, but with only mild cognitive disability. These kids may go a very long time not getting diagnosed and will become quite obese.
Skin over the eyes.
The rarest I've encountered is KID Syndrome (Keratitis Ichthyosis Deafness). A 5 year old, very sweet, blind girl who literally had rough, thick, opaque skin on the surface of her eyes.
The three words in the name define the 3 primary issues it causes. It causes keratitis which causes the blindness, it causes ichthyosis thus scaly skin, and lastly it causes deafness. The first two words are not adjectives that describe the blindness, it's simply three afflictions caused by a single root cause.
Some advice from an eye doctor
Eye doctor here:
Patient had bilateral acanthamoeba keratitis. Estimated that 0.0004% of contact lens wearers will be diagnosed with this condition in ONE EYE. My patient had it in both!
Acanthamoeba keratitis is a rare parasitic infection of your cornea.
My patient presented after coming back from vacation complaining of a little hazy vision and his eyes feeling a bit off. His cornea looked pristine but I did note a little ocular inflammation. Turns out he had an underlying autoimmune condition (ankylosing spondylitis) known to cause ocular inflammation (uveitis) and recently stopped taking his medication so I thought this was a slam dunk case. When he came back for his follow up, we realized this was not a slam dunk, and we sent him out to a corneal specialist ASAP and now he is back to 20/20 vision in each eye! His case ended up being caused by wearing his contact lenses while swimming in a lake!
Remember don't sleep, shower, or swim with your contact lenses on and make sure to visit your eye doctor for regular check ups :)
If you're feeling a little anxious after reading this list, remember these are all the rarest these doctors have ever seen.
But then again, it did happen to someone!
Want to "know" more? Never miss another big, odd, funny, or heartbreaking moment again. Sign up for the Knowable newsletter here.

Keep reading...
Show less
When you're young and just learning about the world, you'll believe just about anything. Whether it's something someone told you, an over exaggeration, or your mind running wild with imagination, these responses from ask reddit are pretty ridiculous.
u/RandomUser98757932 asked:
"What's the stupidest thing you believed as a kid?"
Here's what people had to say:
Places that aren't actually places
I think this one is pretty common, but I thought the black market was a literal place where you could go buy illegal things.
Similarly I thought the "under ground rail road" was a series of under ground tunnels between houses. I distinctly remember my teacher saying "it's not literally a railroad underground" and I took that to mean it is underground, just not a railroad
Scientifically speaking... just wrong.
Bleach burns a hole through anything it touches.
Traffic lights have to be someone's job, right?
That monkeys with computers sat inside traffic lights to change the colour.
Edit: I think the worst part it that I asked my dad how the lights knew when to change and that was his response.
I was 100% sure that there were people on the inside of the poles, so when the light was taking a while, I would tap my knuckles against the pole to let them know that I was ready to cross. I also was terrified that the person inside would die and no one would ever know, but most importantly, I WOULD NEVER BE ABLE TO CROSS.
Kinder-garden?
Kindergarten was some kind child labor camp where 5 year olds were sent to do gardening. I thought my bookbag was going to be to carry the veggies I picked.
How did no one notice this?
Not sure if this qualifies as stupid but when I was young (age 4 till age 8 or so I guess) I believed that when I went to school my cat would enter the sewer through the toilet. He would walk to a secret tunnel to go to his secret kitty mine to look for gold and cat food. I put the lunch my mom prepared for me in a drain at the school's playground hoping it would reach our cat if he didn't manage to find cat food in his secret mine so he wouldn't starve.
I skipped lunch for years without anybody noticing or knowing about it, I'm pretty sure I haven't told this to most people I'm close with lol.
Parents, be careful what you say!
My dad would tease I'd get hair on my chest from red pepper flakes on my pizza. So for years I thought spicy food made people hairy and women must not eat much spicy food. Except my grandma who did and plucked her mustache. So I was careful not to eat Too much.
High T-reason
That in England tea time was mandatory and if you didn't drink tea at tea time you'd be executed by the queen.
I think these kids need a biology lesson.
I once swallowed two marbles when I was 2 or 3 and until I was like 10 I believed that these marbles were in my nutsack for some reason.
No one explained to me that the vagina had an opening, so when I was a kid I used to think that the man would rub his penis on the outside of it. Made for a lot of funny moments when other kids would mock sex by holding their left hand in a circle shape and putting the right finger in. I was over here looking like I was spreading butter on toast with my left hand flat and my right index finger "spreading the butter".
When my body parts touch each other while I sleep, they grow together forever, so out of fear of my body melting together I slept like a starfish for a few years.
Sometimes we live and learn, sometimes we have to be told we're wrong. Either way, it's fun to hear about how literal kids can be.
Want to "know" more? Never miss another big, odd, funny, or heartbreaking moment again. Sign up for the Knowable newsletter here.
Keep reading...
Show less