Traditionally, when you're a kid, the adults in your life may try to shield you from the realities of the world. But eventually, we realize our parents are also people with full lives lead before we were even a glimmer in their eye.
Once you've grown up, you might put together the pieces you couldn't see when you were younger.
As we lose our innocence, we come to find out a lot of strange things may have been happening right in front of us, but only time would reveal those truths.
Redditor imnotsteven7 asked:
"What's something you realized about a family member once you got older?"
Here are some of the things people realized about their family much later in life.
Dad was trying his best.
"When I was a kid my dad and I had a tradition every week of going to the video store and renting a movie or two to watch together. I remember I used to get really upset at him because every single time we'd actually start to watch the movie he would fall asleep."
"It wasn't until I was older that I realized that the reason he would fall asleep was because he was exhausted from working two very physically demanding jobs to try and give me the best life he possibly could. On top of that, even though he was tired he still made an effort to try and start a little tradition with me and spend time with me."
"Those memories of me having to nudge my dad awake are so great in my eyes, because they made me realize what a caring and hard working man he was and still is to this day."
- -eDgAR-
"That my father (who I blamed for my miserable childhood) was possibly the best person I have ever known. Turns out, I made my childhood miserable all by myself; he was just trying to correct my path whilst raising 4 kids as a single parent and slowly dying from cancer."
- Bramyam
"You were a turd kid but grew up into an introspective adult. How did you achieve that?"
- Arctic_Snowfox
"Emotionally difficult life circumstances and events humble you, and make you realize that good things are taken for granted."
- FistInMyUrethra
What being the "cool" adult really means.
"My aunt was always the fun one who gave awesome presents because she was living well beyond her means, drowning in crippling debt, and committing various financial crimes."
- MightyMinx
"Yup. The 'cool' adult when you're a kid, always turns out to just be an irresponsible adult."
- Proper_Praline
"My friends and classmates whose parents were 'cool' turned out to be terrible parents in hindsight. Letting your kids and their friends drink and smoke weed openly in the house when they are waaay underage is sh*tty parenting."
- Vegetable-Double
He had a traumatic past.
"That my dad actually had a pretty traumatic childhood. His mom died recently and he and his semi-estranged siblings are working together for the first time since they were kids to clean out her house. I've been learning a lot of new childhood stories as a result."
"My mom told me that my dad has always told her that the best thing he can do to make up for his sh*tty childhood is to give me and my siblings a better one. My dad isn't an emotional, lovey dovey guy at all, so hearing that really got me good."
- ActivityFar178
"My father does not show emotion either, I realized he cared about me when I saw how my friends parents treated them vs. How mine did. As I grew up I realized my dad matured at a very young age for similar reasons."
- spenser1994
He was "traveling."
"That my uncle wasn't traveling—he was doing 30 years for homicide."
"He was working for sketchy people at some time and the gray area between legal and illegal sometimes gets mixed up over here, so according to him he didn't do it (which is plausible) as all evidence was circumstantial and he was not directly affiliated with anyone and the people he worked with murder was far from an uncommon option to solve issues."
"He was condemned on qualified homicide with maximum sentence of 30 years, did I think 22 under closed regime and a few more in open and right now is completely free after some sentence deductions."
- Much_Committee_9355
Cop or gangster?
"My uncle was/is a gangster. I thought he was a police officer because of all the guns he always had with him."
- shooki007
"This is funny to me because I have a cousin who I thought was a criminal because of how he looked. Turned out he was an undercover cop at the time."
- pris-0
"I used to live between a cop and a drug dealer. Both great neighbours."
- nanfanpancam
It can take time to see what's right in front of us.
"That my grandfather, who was the best grandfather I could ever ask for, had been a sh*tty, abusive father."
- Hemenucha
"I finally pieced together that my grandfather, who raised me, has never been sober in my entire life. He started drinking in the morning, stopped when he fell asleep. He ran a pawn business with a full glass of scotch always within reach, even in view of customers. He fired a manager for suggesting he hide his drinking."
"That glass was never empty nor left his side, even while driving with my child self in the car. He went so far as to pack a cooler specifically for ice and booze on road trips. He once got on my a** for asking him not to bring a literal open glass of alcohol into my car when I started driving as a teenager. Still, it took me a ridiculous amount of time to realize he was an alcoholic."
- Pervy_writing
"Conferences" aren't what we thought they were.
"That my parents were smoking pot when they had their 'conferences' before watching Godzilla movies with me as a kid."
- StoneCold_SteveIrwin
"I call it getting air lol but I'm sure my kids know."
- Pkdagreat
"My parents called it 'talking about Christmas/birthday presents' and that's why we weren't allowed in the garage when their friends were over."
- BananaSlug1876
The gay relatives.
"My uncle didn't go out to California and THEN turn gay."
- Accomplished-Fig496
"My aunts that live together weren't sisters."
- Trollamp

He was right.
"That my uncle was right about my mum."
"He suffered with alcohol addiction due to depression and when my rabbit died he accused my mum in a blind rage of killing my rabbit. He was drunk so I didn't really believe him but he said I'd realize what she was like when I was older."
"Then it hit me about a incident when I was little my mum was cross at me shed taken my hamster to the bath put him in the tub and threatened to drown him. Turned on the taps and I beat her legs pushed passed her and got him. I started thinking if she did that was it possible she'd killed my rabbit."
"I don't think she did but over the years as I grew older I noticed more and more what my uncle meant he died in 2009 at 40 from pneumonia in our house."
"My mum was being odd when I got in said she was waiting for the doctor for him and then we found him not breathing in his room, I don't think she deliberately didn't call a ambulance earlier but there's always a part of me that wonders."
- ExpensiveMoth
Auntie Was A Man
"(Originally my uncle) is a transgender woman and going to see her as a kid I didn't understand the concept of transgenderism. I knew she was a woman but in a way she wasn't, living with her girlfriend."
"My younger sister was smarter than I was and clued in at 4 years old that two girls living together must mean they were lesbian."
"Another thing about that is that I always knew that she was my moms sister but always wondered why she never came to family dinners or for Christmas or birthdays."
"Then all these years later I hear my grandpa talking about his political views and realized he's a pretty far right conservative and it all came together."
– motorcitywings20

Blood Money
"I always thought my uncle was just a great fun guy that was always a blast to have at christmas dinners. He used to give me $50-100 for Christmas (which is a lot of money for a 9 year old). My parents would get big cuts of expensive meat and expensive bottles of champagne...."
"Turns out he's just a raging heroin addict and mostly those gifts were obtained through crime."
– DPEYoda

The Grandfather's History
"So this isn't me personally but it's mainly my mom and grandfather who found this out about my grandfather's brother."
"My grandfather had a military family all of his three brothers went to Vietnam and Korea. He on the other hand couldn't go due to him having polio as a young child and messing up his leg. My entire family knew about his brothers being in the military and going off to war and killing people. However, one of my grandfather's brothers was ALWAYS traveling or gone on "vacation" (you may see where this is going)"
"This all happened when the guy was in his 20s - 30s and then he retired from the military. Going ahead 40+ years my whole family was sitting around the table during thanksgiving and having a good time. I wasn't born yet so idk what happened specifically. My grandfather's brother then stands up while everyone is eating and hits his glass with a spoon to get everyone's attention. He then proceeded to tell everyone he was a spy for the CIA and how he would go on recon missions into Mexico, Vietnam, Korea, and MANY other places. He had just turned 75 which is the age when he is legally allowed to spread the information because most of the information would be of no use by then."
"The few times I met him he was a great guy with the nicest wife. He had the classic biker beard and really long hair. He has sadly since passed away along with my grandfather. His stories however still remain!"
– yougaygitrekt
The Disorder
"That my 'aunt' (My grandmother's cousin? ) acted differently because she was mentally handicapped due to some disorder caused by inbreeding. Her parents were Appalachians, her father was named Alpha Omega and he got caught banging his cousin behind a shed and the family made them get married. They had several disabled children."
"Edit: disorder was PKU. She and her siblings all had it, it is known to be an incest issue. The baby doesn't initially develop handicapped but becomes that way due to an amino acid building up in the body and causing brain damage. It is treatable now so the kids don't become disabled I think? Wasn't treatable back then."
– SincerelySasquatch

Swingers
"My aunt and uncle were swingers and that's why the couples living on either side of their house kept moving in, getting a divorce and moving out."
– Lifes_like_this
Blended Family
"Was part of a blended family, and found out my grandparents on my adoptive side were putting money away for my younger sister who was biologically related to them, but not me. I was adopted at 6 and my sister was born that year. They didn't start saving for her until I was already 10, meaning I'd known them longer than my sister."
"They also would make a point to tell me how I was just as real family to them as anyone and blood didn't matter. I found out when my parents got divorced at 18 that the whole time they were giving my sister money and not me."
"Gut punch."
– josiahpapaya

Tragic Past

"An uncle was an alcoholic who got into an accident and killed a family of four. He survived. He didn't serve a day in physical prison, but mentally, he was wrecked."
– Viker2000
You Never Know What Anyone Might Be Struggling With
"I always thought my Uncle was just naturally mean and didn't like us, in reality he was just in an unhappy marriage and took it out on everyone else. Since his divorce I still can't believe it is the same guy."
– Alert-Coconut6503

Reflecting back on our childhood can be difficult, but often healing.
We may realize the people in our lives were trying their best and we didn't see it at the time.
However, we cannot change the past.
We can only move forward with the knowledge we have now.
Want to "know" more?
Sign up for the Knowable newsletter here.
Never miss another big, odd, funny, or heartbreaking moment again.
Parents often seem like super heroes juggling all that life gives them.
Some parents work while raising little ones, some are raising kids as a single parent, some parents are full time parents.
Regardless of the situation, parents can watch their kids like hawks and still they manage to get into things that parents never thought they would.
We went to AskReddit to hear from parents on what the worst thing their kids got into that they had to confiscate.
Redditor Slik2665 asked:
"Parents of Reddit: What is the worst thing you have seen/confiscated from your child?"
Some of the things in this list were funny, but others were down right dangerous.
A small tin.
"My two year old ran up to me with a small tin she found on the playground. I opened it up and found some meth."
- killerqueen5
"Woah, I'm so glad she found that and brought that to you, I could only imagine if a kid found that and didn't bring it to their parents like your daughter did."
- montananhooman
All she wanted was a sister.
"I had to take an axe off my 6 year-old daughter because she was fed up with having two brothers and wanted to get rid of one so she could have a sister."
"She's now 32 and hates me reminding her about it."
- bertiebastard
"The next time I see a 6 year old I'm sprinting."
- Creeper_LORD44
"She was like something out of a horror movie dragging a huge axe behind her."
- bertiebastard
The tantrum even scared the police.
"So, my oldest son, until we finally found a doctor and the right medication, was very difficult. You've seen that condom commercial with the kids who wants candy and the Dad in the shop?"
"Think that, but over, well, anything. Doesn't want to go to bed? Screaming fit. Doesn't like what's on TV, screaming fit. He's cold? Screaming fit. You try to put extra clothes on him because he's cold? Screaming fit. He doesn't want a bath? Screaming fit. He doesn't want to get out of the bath? Screaming fit."
"He was also violent. He'd scratch, hit, bite, throw things, etc. Even when he wasn't upset, sometimes he'd do it just because he thought it was funny to see someone in pain. I have a twin set of scars on my rear from him copying a cartoon and stabbing me with a barbecue fork."
"It should be noted, we never gave into these tantrums. They'd end when he got tired or when he got distracted or when his own tantrum gave him a headache, so it's not like he was getting rewarded and incentivized for them."
"So, because of these, we regularly got visits from Child Protective Services. Hearing a child scream like that several times per day the neighbors were understandably concerned."
"On one of these visits after yet again confirming that there were no marks on him and seeing video we took off how the process went (he demands something unreasonable, we say no, he erupts) we're standing in the front lawn with the CPS rep and two Sheriff's when he runs out of the house at the Sheriffs with a chefs knife in his hand raised over his head. He runs between me and his mom and I snatched the knife right out of his hand with him still running by. His mom then grabs him and he starts struggling, clawing and biting."
"The Sheriff's were shaken and dumbfounded by how quickly and calmly we did it. They also came into the house to see how he'd stacked furniture to get to the knife block on top of the fridge. And seeing as how they'd been with us the entire time and gone in the kitchen themselves before going outside, they knew he'd done it himself."
"After that they never bothered coming out again."
- Emperor_Cartagia
"I really can't comprehend how good of a parent you are having a child like that will make me go insane."
- wally_north
"I'm am far from perfect, but I do my best."
- Emperor_Cartagia
A zip lock bag.
"Not me, but brother-in-law found my nephew with a zip lock full of warm urine. The 6 year old claimed he was using it as a hand warmer. I just find stuff my klepto 5yr old steals from daycare."
- TCtheThunderRooster
"My mom found 5 of my brothers in a circle outside, they don't usually get along so she knew something was up. They had a bag of pee, they all contributed, and were trying to light fires with it (like using a magnifying glass with sunlight). Apparently they saw it on some kind of survivor man show."
- ambereatsbugs
"I feel like you could have tested this with regular water instead."
- journalissue
She liked the taste.
"My daughter decided that she likes the taste of spiders for a while, so we had to keep her away from spiders other wise she would eat them, those were fun times."
- DMWv1
"I'm crying from laughing. I'm so sorry. I'm just imaging you pleading with the spiders to leave for their own good. Meanwhile your daughter is running around eating them."
- wheres_mayramaines
Kids are gross.
"When my brother was a baby he and our mom were playing outside when she got a call. She left to answer the phone and when she returned my bro had taken his diaper off and was playing in it. Horrified, my mom went to get him and he grabbed a handful of his shit, held it up to her and proclaimed 'muuuud!'"
"Later on when he was 6 or 7 he found a rubber bracelet in the road. He put it on and was so proud of his new bracelet. He wore that thing for half a day until he had to use the bathroom so he went inside. Remembering his new found piece of jewelry he went to show my mom who immediately recognized what it was. Someone driving down our street had thrown a used condom onto the road that my brother found after it had been run over a few times."
- WhenThePiecesFit
"This reminds me of when I found a set of acrylic fingernails scattered across a playground, I was horrified because at the time I thought someone's fingernails had actually fallen off their hands."
- trebaol
It's not what you thought it was for.
"Once my dad find a old rusty box cutter in my drawers, he start shouting with me because he thinks that I was using to self harm, but I was using for open candy packing."
- vaa_10
"Think your kid is having suicidal thoughts and/or self-mutilating actions? Yeah, yelling at them will help."
- MattKitten11
She wanted to escape.
"My car keys, a USB charger, and some change in my 2 year old's little backpack (she was planning an escape I guess). I couldn't drive my car for a week and had been just about to tow it to the dealer to have a key made. Little sh*t."
- ExactPea9707
"She had enough of your sh*t and was leaving."
- Total_Ansh
Adult juice.
"It wasn't in my kids possession yet, but one of the neighbor kids brought over "juice" for everyone. They were segrims whine coolers. The 6 year old had already had one. Turns out their mom bought them for them thinking they were juice and she was so embarrassed. They're from another country and the box it came in really makes it look like juice."
- Dre6485
"A family we knew made homemade root beer and accidentally brewed it too long, their baby got a little tipsy."
- SgtVinBOI
Weird toothpaste
"When my sister was young, I told her to go brush her teeth before we left to go home because we were at our grandmother's and I knew it would be too late for her and she wouldn't do it once we actually made it there haha..."
"Well anyway, she comes out with the toothbrush in her mouth and said this toothpaste grandma has does not taste good at all and I walked over to see what it was and it was vagisil cream not toothpaste lmao"
- Jmee5
A Cigar?
"Not my kid but when I was a kid."
"Family was at the house. My grandmother suddenly asks why my sister who was running around the backyard has a cigar."
"It was dog sh*t. In her mouth."
- mills1127
Bury The Skull
"When I was maybe 6 or seven I was at the playground with my friend and both parents. While messing around me and my friend found a heroine pipe in the shape of a skull that had been used and buried in the wood chips and we thought it was some sort of pen? I'm not sure why."
"Then we brought it to show to my parents and they didn't explain what it was but just told us to go bury it again and after that we left."
- lagunamk22
The one Fake knife
"I'm was the child in this situation, (I'm about to turn 31 at the end of the month,) but last time I went to go visit my parents, I found this plastic switchblade I had from some Halloween costume as a kid in a cup with pens and markers and other random stuff on a junk storage shelf in a closet."
"I laughed and asked my mom why she still had it, and she told me she didn't know it was fake and found it in my room as a kid and was very concerned that I had a dangerous, illegal, weapon."
"Switchblades were/are illegal in that state I grew up in."
"I was a rebellious emo kid so I could see why she'd be concerned, but it was legit probably from a Spirit Halloween store or like Walmart. It's not even remotely convincing as real lol"
"It's also funny because I had probably at least 3 real pocket knives."

- martashirt
Tiny Hitchcock
"We once woke up around 5 in the morning to our then daughter of two years, standing next to our bed, claiming: 'Mommy, look, I found the glittery knife!' "
"We immediately knew what knife she was talking about: a 25cm, glittery grip, pointy double tip, multi purpose kitchen knife she had somehow rummaged out of a drawer."
"But even if we failed to recognize it from the description, we'd have known it from the way she was holding it over her head, in perfect Hitchcockian pose, pointing at my wife... I've never seen my wife fully awake THIS FAST. "
- davil-the-devil
A Fancy Pen
"My step-son… 9yo… he is so sweet and helpful. He brought me a 'pen' he found in the trash can in the bathroom. He thought it was thrown away by mistake."
"Such a genuine smile and happy to be helping me recover what was obviously a very fancy pen! Would have been awful if it was gone for good!"
"I quickly grabbed it from him and told him 'Don't touch anything. Go wash your hands really really good. WITH SOAP!' "
"Had to explain to him that the 'pen' was a part of a special kind of 'bandaid' that ladies sometimes have to put inside their bodies. He is very curious and will not take 'I'll tell you when you're older' as an answer."

"Really interesting conversation with his mother later…"
"He brought me a used tampon applicator. God I love that kid."
- sinskins
Spider friends
"When my sister was about 3-4 years old, she would run to her room to play with her "friends". My mum had figured she had an imaginary friend, until the day she walked into the room to play with her and found she was having a tea party with a dozen or so Redback spiders."
- Elsy8
Faces are flammable
"My son is very tall for his age and he could reach the counter tops by the time he was 2 (not see anything on them, but could put a grubby little hand up on top)."
"Well my husband and I , not used to having to shove stuff on the countertops back further yet, left a blow torch we used to make creme brulee on the edge of the counter."
"I turn around to find my son as I heard him come into the kitchen and when I turned around again I had to watch in slow motion as he looked into the head of the torch (like you would a kaleidoscope) and squeezed the trigger."
"Thankfully my reflexes kicked in and I was able to swat it away from his face and on the ground, probably milliseconds from lighting his whole damn face on fire....I had to use my inhaler after that one, almost had a panic attack."
- MrsShort
Thank goodness these parents were able to get their hands on some of the more dangerous materials their kids got into.
Luckily, no one in these stories got hurt! So it's okay if you laughed a little.
Want to "know" more?
Sign up for the Knowable newsletter here.
Never miss another big, odd, funny, or heartbreaking moment again.
Computers are not everyone's strong suit. Generation z is now reaching adulthood, and they've had computers, smart phones, and iPads since birth.
For anyone in an older generation, this wasn't the case. Computers weren't even advertised for the home until the Superbowl of 1984, and even then it was priced at $2,500.
Come the turn of the 21st century, computers are a staple in the home, but the advancements in the last two decades have left some people scrambling to keep up. Things that might seem basic to some are shockingly uncommon to others.
Redditor Dark-Matter-7935 asked:

"What is a basic computer skill you were shocked some people don't have?"
Prepare to be blown away.
Double click.
"Not knowing what double click means."
- CCChic1
"Click... 3 seconds later click."
- kickinthesh*t
"Either they single click everything, or they double-click everything."
- colin_staples
Just read the screen.
"Reading! As a tech supporter I get the stupidest questions:"
"Client: There is a prompt here that says "your computer needs to reboot to finish installing updates. click here to restart" what does that mean?"
"Me: It means your computer installed updates and needs to reboot."
"Client: How do I do that?"
"Me: Click on the prompt to restart."
- osfast
"The longer you work in IT, the more you realize that people who say 'I'm not good with computers' actually mean that they can't be bothered to use a search bar...or even just f*cking read what's right in front of them."
- ur_boy
How to search the internet.
"You'd be surprised how many folk don't know what to type in to search engines to find what they're looking for."
- CliffPromise
"Don't tell them; this is my job security."
- MeticulousPlonker
"Yea forreal. Family/friends having tech problems? I google it. Customer asking me a question? 'Let me get that information for you' as I disappear behind the counter."
- AltruisticTrip
And how to search your computer.
"Been working in IT long enough to where people not having basic computer skills doesn't shock me anymore. But still, how do people never figure out that you can search for programs in the start menu?"
"'My Outlook is gone!'"
"Hits start and types Outlook."
"'Oh, there it is! How'd you find it?'"
- iamdougiescoffee
"The amount of people that can't function if there isn't a shortcut on their desktop is astounding."
- Rysilk
Changing the desktop background.
"My college roommate didn't know he could change his desktop background. He was blown away and went to show it to one of our other friends, who was also blown away because she didn't know you could change the background."
- MSFNinja
"I remember this exact same thing happening with a friend... in 1996. We all gathered around to marvel at her background being the block of trees with gold frames."
- Much_Difference
Finding the right cable for the job.
"Shape recognition. Does the end of the cable look like the hole in the machine? It's amazing how many people can't figure that out at work."
- Market0
"'I had to cut off some of the pins to make it fit...'"
- -Tesserex-
"Actually had this happen once with a 4G dongle. We told them to plug in their SIM card into it. They had a full size SIM and the dongle took full size cards. Instead they found the micro SD card slot on the dongle and literally cut their SIM card down to fit into that slot."
- CMDR_Bacon
Copy and paste.
"Copy and paste shortcuts."
- Joeyjackhammer
"I caught a coworker flipping back and forth between tabs while retyping a paragraph. When I showed her how to copy and paste, her response was 'I can't keep up with all this new technology.'"
"I am 38. She is 40."
- genghisKHANNNNN
"My dad is 73, wasn't at all computer literate, taught himself how to install Linux and definitely knows how to copy and paste."
"I think sometimes it's a choice to not learn stuff like that. Everyone has priorities, and it's perfectly fair if computer literacy isn't yours, but of course you won't 'keep up' if you choose not to try."
- RomanaOswin
A URL is not for Google.
"Not knowing how to enter a URL. I've tried to get people to enter a URL over the phone and they just put it in the Google search bar (usually after first going to google.com)."
- SkippyNordquist
"I'm always surprised how many business owners go to their own website by typing it in Google then clicking the link. Bookmark that sh*t at least!"
"I encounter this issue EVERY time I ask someone on the phone to 'Go to logmein123.com' and they inevitably then reply with 'which one do I click?' TYPE IT IN THE F***ING ADDRESS BAR!"
- shaunbowen
"Unless they're intentionally trying to make the business website rank higher in the search engine lol."
- ShadowMaker00
Refusing to believe their tech needs power.
"Them: My computer turns on, but my monitor doesn't show the picture!"
"Me: Is your monitor plugged in and connected to the back of your PC?"
"Them: No, I needed to use that outlet so I unplugged it."
- NinthOman
"I worked tech support for an ISP and we had a storefront where customers could bring devices in for config. Had a lady once bring a router in with no power supply. She was dumbfounded and almost irritated when I told her I couldn't work on it. She said 'Why does it need a power cord? It's wireless!'"
"Wanted to kill myself daily at that job."
- Khiraji
"My buddy has a customer come in and complain the phone they sold them died. The battery was just depleted, and the man was irate when told that he had to plug his phone in the charge it every day. He tried to get a discount because he was told it was wireless so he assumed it would just charge itself via magic cell signals or something, and then he complained that his 'old phone' never needed charging."
"I assume his old phone was just a corded home phone or something."
- _kvl_
With technology changing all the time, we may always need a tech support person to help us figure out what's going on.
Though, with more reliance on technology, we might need to better increase our computer literacy so everyone is on an even playing feild.
The hopefully our IT servicers won't want to pull their hair out with every client.
Want to "know" more? Never miss another big, odd, funny, or heartbreaking moment again. Sign up for the Knowable newsletter here.
TikTok trends move fast. The hashtags and popular "sounds" go in and out of popularity sometimes within a week.
While some trends are fun and catch at first, if they're dragged on for too long they can become annoying and even painful to see repeatedly.
Some of them are even harmful, like pranks that other people didn't consent to. It's not new to TikTok, but the easily marketable platform didn't help stop them.
We went to AskReddit to hear which trends make people the most angry.
Redditor JaneDoe1967 asked:
"What TikTok trend gave you anger issues?"
This list might make you angry, so reader beware.
Dancing while oversharing.
"The ones where they dance to some sh*tty choreography and tell a super personal story."
"You're going to do the stanky leg while you talk about your mom's cancer? "
"Strange to me lol."- supragirl98
"Horrible dances."- mariommsfilho.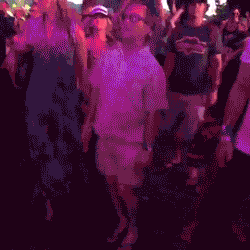 Dad Dancing GIF by Vevo
Giphy
Harassing people in public.
"Harassing innocent people who are just trying to buy groceries."- Alone-War2269
The fake pranks.
"The fake pranks with the extremely over exaggerated reactions, and perfectly scripted dialogue."
"I die a little bit every time one sneaks-in on my For You page."- novato1995
"Any 'prank' video where someone leads their SO to believe they are being cheated on"
"Like there was one where someone would pretend to accidentally text their SO 'they're gone now, you can come over' and then film their SO's reaction."
"Like that shit isn't funny, and I would 100% breakup with someone if they did that to me."- WitherWithout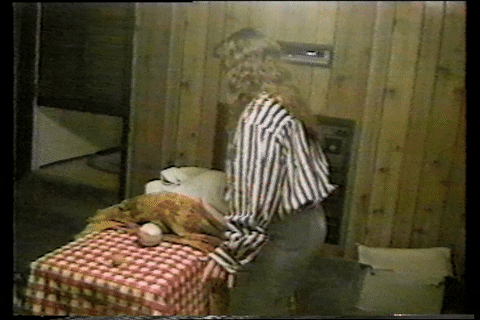 Scared April Fools GIF
Giphy
Not really adding to the joke.
"Lip syncing standup comedy."
"Your silent delivery doesn't not enhance the joke, it makes it weird."
"Oh, and duets where it's just the other person reacting/laughing. Especially when they've obviously seen the video before and are faking it this time."- soolaimon.
Licking ice cream then putting it back.
"That b*tch who licked a tub of ice cream then put it back in the supermarket fridge."- im-still-broke-broke
The "Oh No" song.
"Oh no Oh no Oh no no no."- JOSimpson.
Videos that need a second part.
"Anything with Like for Part 2."
"All videos that are multiple parts drives me up the wall because you cant just scroll to the next you have to move to their page and find your last watched then go up from there."
"It's frustrating."
"I feel old."- fatherping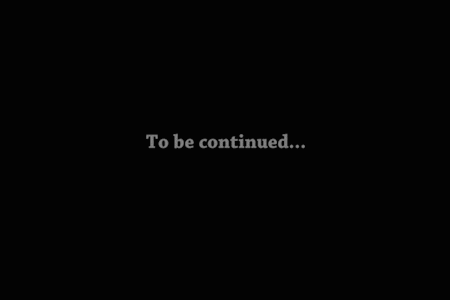 To Be Continued GIF by The Bachelor Australia
Giphy
Exploiting disabled people for views.
"Filming their autistic or mentally challenged relative that is clearly incapable of consenting to being the subject of all their TikToks."- MotherOfCrim.
Faking illness or neurodiversity for fun.

"People faking disorders of any kind and think they 'quirky' or 'cool,' depression and ADHD is not a fun combination."- Quirkyserenefrenzy.
Face Emojis.
"The face emoji crap, Chinese TikTok is like showing cool science stuff whereas our algorithms are underage girls doing face emoji challenges."
"TikTok is cancer."- Neffsss.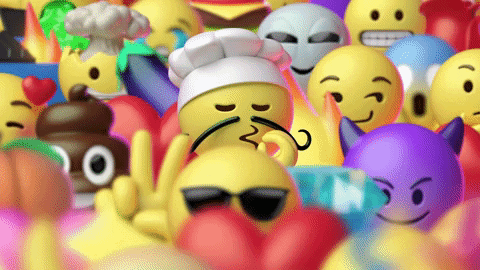 The Internet Emoji GIF by Originals
Giphy
Repetition.

"Had to delete TikTok because every second video has the same music."
"The same stupid voice overs."
"I hate it so much if the app was a person I would murder them."
"God I'm so angry right now."- digitalbilly.
The "Never" song.
"The song 'Never'."
"The moment i heard it,. it triggered a hidden rage."- pissing2u.
"It's Just a song."

"The stupid "it's just a song" like they'd take forever and do a part 2."- Rich_Ambassador_7634.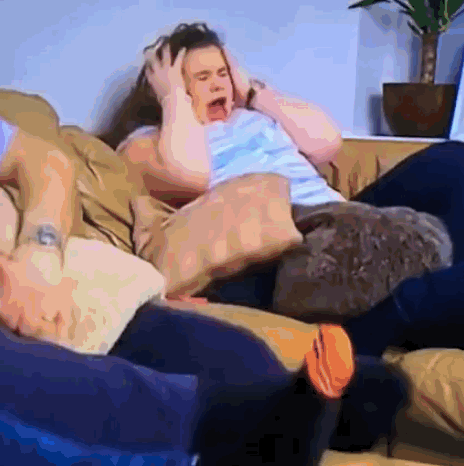 scared covering ears GIF
Giphy
"Open up the safe."
"OPEN UP THE SAFE B*TCHES GOT A LOT TO SAY ERR BOOM B*TCH."
"Makes me want to throw my phone every time."- No_Loquat_7443.
"Shake it off..."

"The 'shake it off gacha' trend because it's about body shame.- Few-Scallion4693.
Stealing.
"Devious lick' basically stealing sh*t and recording it."- CreepyPandaMan.
"My friend is a teacher and it was the 'licks' one where kids were stealing sh*t from school."
"She got mad so I'd get mad."- Exact_Roll_4048.
Every single one.

"Essentially all of them because they encourage bad behavior and people are top stupid to do anything else."
"Plus some of them are actually dangerous."- MeSwimBest1.
If you haven't heard of these before, don't look them up.
It will probably only incite rage upon seeing them.
Or you'll be left with a song stuck in your head.
Hopefully, the trends that are harmful to others end as quickly as they took off.
Want to "know" more?
Sign up for the Knowable newsletter here.
Never miss another big, odd, funny, or heartbreaking moment again.

Currently, the federal minimum wage in the U.S. is $7.25. There's still a large portion of the population, 1.6 million people, who are working at or below the minimum wage as of 2019.
With inflation, this number really doesn't add up when we look at the cost of living.
Tons of minimum wage workers would want to make $100k per year if they had the chance. But would the money be worth the often boring, repetitive, and even physically demanding jobs?
We went to AskReddit to find out.
Redditor Drakken11577 asked:
"Would you bag groceries for the entirety of your working career if you got paid $100,000 a year to do it? Why or why not?"
Let's see how this debate plays out.
Money is money.
"Yeah. I go to work to make money. That's money."
- Bloebmn
"I would like a job with the least amount of responsibility."
- redrumWinsNational
"Yep. Presuming you aren't working 90 hour weeks or whatever and it's just normal work hours, I don't particularly mind what I do for work. I'm there to cover the expenses of the fun stuff I do when NOT working. As long as work/life balance is good so I can enjoy me free time I don't mind it being repetitive."
- Sasparillafizz
It's like a game.
"I used to bag when I worked at a grocery store and it was great. It was like playing Tetris with real objects and I got to chat and joke with people who came through the line."
"A perfectly packed bag is so satisfying."
- I_Am_The_Cattle
"Have you ever managed to get it all in one bag? I've had times customers hand me one bag and go 'I don't think it'll all fit in there,' I look back and go 'challenge accepted.'
"Not only is a perfectly packed bag satisfying, when you managed to pack it so everything fits in nicely in the one bag; now that's another level of satisfaction."
"Of course I only try to get it all in one bag if they're isn't too much and if there isn't a lot of heavy items."
- pixie13903
Bag Boys.
"Hell, I'd even wear a name tag that says 'Bag Boy.'"
- JTodd078
"Bag Boys For Life."
- howwouldiknow--
Raises with inflation.
"Does that wage increase with inflation? 100k might not be much in 20 years. With some persistence and dedication however, I think my working career could be over by then 100k/year."
- Due_Independent3191
"Sure..yea you get regular raises in line with inflation."
- Drakken11577
"Can someone put you in charge of real life please?"
- WhatWouldSatanDo
"Mmmm gurl what those BENEFITS look like tho?"
- UGLYWOLFF
"The benefits are $100k a year for packing groceries."
- rantxtotheend
"Even 50k with great health benefits, I would probably leave for a job with 100k and no benefits."
- A_Change_of_Seasons
It wouldn't motivate them.
"I personally wouldn't. I would get bored in no time being a robot. I personally rather do something that motivates me to get up every day."
- Davicillo
"I agree. I need to feel fulfilled with my work. Going to work takes me away from my child and family. I know I can live on very little money because I have in the past. My work needs to give me more than just financial reward."
- frikadela01
"I agree. I've left higher paying jobs because they were mind numbing. I've stayed on lower paying jobs because I really enjoyed and was learning something new I could leverage for later."
- OhIamNotADoctor
"I bagged groceries in high school. For most of the year, there were busy parts of the day, and then long stretches where nothing would happen. So you'd either be frantically bagging things for a huge line of people, or just staring at the wall. Plus standing still and hunched over reaching down into bags all day isn't good for your posture. It's not fun."
- RahvinDragand
They make that money already.
"I make 100k a year. It's the easiest job in the world, but I hate it. I'm at a point where I would rather do something I like doing for less money than be miserable. Bagging groceries does not sound like something I would enjoy."
- unmerciful0u812
"I used to make 80k doing something I hated. Now I make 65k working at a nonprofit I love and couldn't be happier."
- mike_lawrence
Pros out weigh the cons.
"I'd like to say yes, and I'd probably take it. It may preclude me from ever doing anything else I may enjoy and there's obviously no room for advancement, yet at the same time the job details on this are very lucrative."
"For the most part while the job itself is boring and repetitive, and also a lot of customer drama, this type of job isn't going to be one you'll take problems home with. You won't be on call after hours to respond to emergencies, nor are you going to have to take work home with you either."
"You also won't have to be constantly retrained or go back to school or recertified, etc..."
"There's a lot of upsides to this, I'll grant you. A few downsides too, but weighing them together I probably would take something like this."
- llcucf80
The money wouldn't make up for it.
"Yup. Packing was my first job. And I hated every second of it. Between the co-workers who bullied me at school, the insane customers and the sheer boredom, it was extremely unpleasant."
"For those who say the money makes up for it? In my experience money makes up for a sh*tty job for surprisingly limited time."
- gpcprog
"Average salary is something like 53k in the states, median is only around 35k since everything is so skewed to the top, so I'm guessing the majority of people are jumping at this opportunity even if they aren't happy with the work type though."
- cromli
Trophies
"Not gonna lie, when I was in high school, my manager at the grocery store where I worked wanted to send me to the regional bagging competition. I thought I was too cool for that and declined. Looking back I wish I had gone and maybe gotten a trophy. That would have been awesome."
- chickenlounge
This, this, this...
"Yes. Not many jobs that pay $100k annual can be forgotten about once you leave the "office". $100k for something I can 100% forget about when I'm off the clock? Yes."
- WiseDonkey593
"This, this, this. This is why it would be such a great life. No stress once you've clocked out for $100,000 p/a? Incomparably sweet deal."
- PanpsychismIsTrue
win/win??
"Absolutely, I currently bag groceries for far less than that already… win/win."
- Sh1rinz
"I wouldn't... UNLESS the hours were the usual M-F office hours. Bonus points if I can work 4/10's or 9/80's. Also... if I'm hourly... can I still work overtime at the $100k a year rate and make even more?? That would be a deal and a half."
- Buy-N-Sell
I'll take It!
"I'd kill for a job like that."
- Dangerous_Concept341
"Wouldn't be anywhere near 60 hours. This is a real job. I would guess the average grocery bagger gets maybe 24 hours a week. So for this hypothetical to be as accurate as possible to the job that actually exists, it would be 24 hours per week for 100k. I would definitely take this job."
- mynextthroway
The Organizer
"Yes, I'm extremely good at Organizing & $100,000 a year would be worth putting up with peoples attitude and lack of humanity skills."
- TrippyTrixxxy21
"You could also, laugh at them for making less than you. as 100K a year would equal a pay of about 48$ based on a 40 hour work week. At 52 weeks total."
- darknessblades
What else can I do?
"Can I like… sweep the isles or fetch carts, and help old ladies out to their cars too? Or is it strictly packing bags."
- Primal_Directive
"When I was a bagger, I did that stuff and more, it's really just whatever the managers want you to do so they don't have to do it. It's mostly bagging but there's a lot of other random stuff you'll be doing too."
- DJDarwin93
Tranquil Fun
"Sure thing. It's simple, low stress (I worked in a couple grocery stores before), can't be blamed for very much at all. Right now I make less than 100k and I'm responsible for oodles of stuff. Less for more? Hell yeah. The only downside I see if that those types of jobs have no benefits and often mandatory holiday work."
- ohmynymph
40 Years +
"I could literally do anything I want in my free time with that much money, and live super comfortably. I could fucking pay off my parents mortgage while STILL living comfortably. Not to mention if you live below your means you can invest that and then by the time you're old and don't want to work anymore, bam, you've got 40 years (in my case) of saving $10,000 a year and investing another $10,000. I don't dream of labor. I can't think of any traditional job that I would rather have than getting $100,000 a year."
- derpberp1
What are the hours?
"Totally depends on the working hours/conditions and shifts. I'm in the UK and work 37 hours (37 paid, 1 hour enforced break a day unpaid) a week for an above average wage, I get 38 days total annual leave, excellent working conditions - no evening or weekend work. Match my current conditions, increase pay in line with inflation and let me compress those 37 hours over 3 or 4 days a week then I'll sign the contract right now."
- InncnceDstryr
ANYTHING!!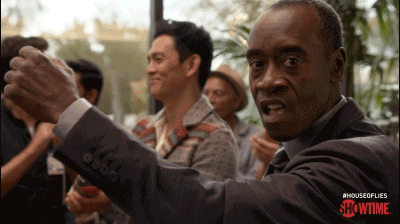 GIF by Showtime
Giphy
"I'd shovel dog crap for 100k a year."
- monkeymayhem_
"Mate, I'd eat dog shit for 100k year...just uh, not a lot of it."
- SausageintheSky
There are trade offs for both.
The money, as wonderful as it is, might not be enough to do the job forever.
Whatever the case, it sure would make a lot of people's lives better if we gave everyone a living wage.
Want to "know" more?
Sign up for the Knowable newsletter here.
Never miss another big, odd, funny, or heartbreaking moment again.