Okay hear me out, Zombie apocalypse films all get it wrong.
They focus on things like ammo, cool cars, and buff people trained in hand-to-hand combat (all of which are cool things) but fail to take into consideration that the true hero of the apocalypse is likely to be... secretly freaky suburban moms.
Reddit user DrillSargeee asked:
"What common household item would be priceless in a post-apocalyptic scenario?"
We'll get back to my theory that Britney Spears from the "If You Seek Amy" video might actually be our post-apocalyptic final girl superhero, but first let's talk to Reddit.
Sodium Hypochlorite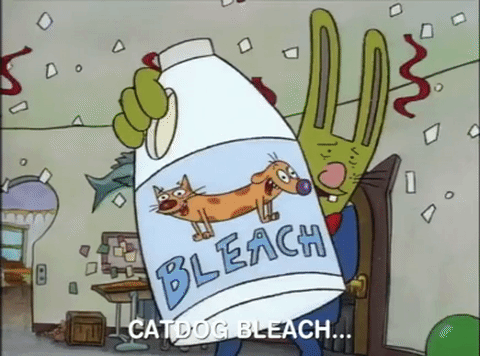 Nicksplat Bleach GIF by NickRewindGiphy
"Bleach"
- [Reddit]
"Absolutely. You only need a teeny tiny bit to make a lot of water drinkable."
- ish*tcupcakes
"I was told by one of my patients who survived in Germany during WWII. She asked me multiple times if I kept enough bleach at home. She said it was by far the thing they used most, in order to purify water for drinking."
- Lngtmelrker
"Bleach starts to degrade after six months and gets less effective by 20% every year. And that's if you store it properly. So make sure to adjust calculations if using older bleach."
- Bay_Med
Duct tape
"Duct tape"
"That's uselful for anything"
- GeraltofRiviva
"Much like the Force, it has a dark side and a light side and it binds things together."
- TriscuitCracker
"Every time we go hiking my dad brings duct tape, and every single time we use it. It's pretty impressive stuff"
- a_singular_fish
"I remember seeing one of those prepper shows, and he was talking about legit prepping for a zombie apocalypse."
"This bit always stayed with me cos I thought it was genius, but he was suggesting wrapping duct tape around clothes to create a kinda makeshift leather armour. to protect against bites."
- tatsumakisempukyaku
Multi Use Shovel
"Shovel."
"(based on a roleplaying session with very limited tools. My character was quickly nicknamed 'Shovel' based on the multitude of problems he could solve with the only item he could find)"
- Evan_Underscore
"Digging holes, cracking skulls, digging holes for the cracked skulls"
- Labrat_The_Man
"Ah, that satisfying 'Pang!' from hitting a face *just* right! -Chef's kiss-"
- heroesarestillhuman
"Is it a Tactical Shovel with 1,000,001 uses including eating ice cream?"
- BirbMaster1998
"When my mom took me and my sister to stock ourselves with a bug out bag, one of the first things I grabbed was a collapsible shovel."
"Entrenching, making fire pits, one edge is serrated for cutting wood, and the handle is designed to make it easy to use as a makeshift battle axe. Probably in the top 3 of most important tools I have."
- PokemonMaster619
Iron, Cast Iron
"I have a cast iron skillet that I use so much it feels like part of my hand. Seasoned to a black mirror shine. It's a pan, it's a bowl, it's a melee weapon, what more could you need?"
- DelsMagicFishies
"I had so many answers, then I read this.."
"It's just too useful to leave."
- Iyotanka1985
"Proper iron intake is essential for survival. You get iron simply by cooking in your skillet. You may have the best answer here."
- marypants1977
"Who knew, right?"
- crawshad
​Fight Boredom
"Books, because hiding out in a bunker would probably get old quick"
- AgentAwesome2008
"Things like manuals, encyclopedias, atlases and even cookbooks hold a lot of knowledge that would definitely come in handy."
- DrillSargeee
"I have an antique pharmacists' guide from the 1890's that I bet would be useful!"
"It doesn't just list how to make medications. It lists how to make things like lotion and diaper rash cream and toothache powders. All types of daily things."
- Lets-B-Lets-B-Jolly
"Nice one. Cabin fever might be the intro to full-blown mental breakdown."
- sbenzanzenwan
Unibrow Or Not, Useful .
"Tweezers… I know that's not a kitchen thing… but they come in handy from splinters to unibrows. As for an actual kitchen thing, perhaps a sturdy pot and sharp knife (weapons and food prep)."
- slarock12
"I'm letting my unibrow go if we get to post-apocolypse. (Tweezers are super useful though)"
- TerpeneTiger
"So many medical uses for tweezers! You can perform a minor surgery with tweezers and a sharp knife."
- marypants1977
Multi-Tool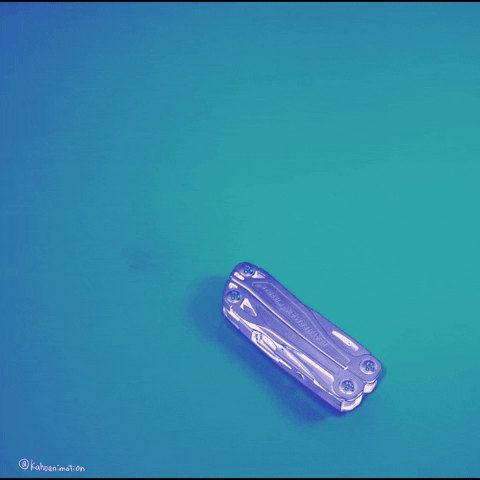 knife tools GIF by Kaho Yoshida
Giphy
"A Leatherman multi-tool."
- AnusEinstein
"We called them diggits in the navy. I always have one on me and my wife got me an upgraded one last birthday."
- bluishgreyish
"Good to know. I just bought my boyfriend one for his birthday."
- DrunkAtBurgerKing
"Ha ! Was here for saying that. It's a tool with a range of uses beyond imagination."
- OnTheGoodSideofLife
Scales
"A scale."
"Weights and measures are often overlooked in dystopian fiction. But they form the very basis of early/emerging economies. Having a reliable scale means you can conduct trade and bartering effectively and consistently."
- AudibleNod
"Especially an analogue scale. Digital scales will eventually need rechargeable batteries and a screen replacement."
- aggie_fan
"God damn. You just blew my mind. Never once thought of this, thank you"
- SkyWizarding
"Especially if we go back to precious metal dependence"
- 72MinuetsOfFame
"I have a feeling you're going to be dosing medicinal herbs before you conduct trade."
"Or mixing up saltpeter, sulfur and charcoal."
"But good answer 👍"
- stevolutionary7
Buy Or Harvest , Vitamin C
"Vitamin C"
"Humans cannot produce it but need it. Depending on what SHTF scenario, transportation might be impacted, meaning no fresh foods and no vitamin c until you can grow something. Some cheap vitamin c tabs could prevent issues due to vitamin c deficiency"
- slider728
"Nettles make a wonderful spring tonic due to all of the needed chemicals they contain. People used to make a tea with nettles and peppermint (it's really tasty too) to help recover after a long winter."
- LightOtter
"I don't know where you live but in my area most people have dozens of plants that contain high concentrations of vitamin C right in their yards, and many can be harvested year round"
- BigBoiArmrest684
"Birch bark tea/sap fixes that issue."
- minnymins32
Knife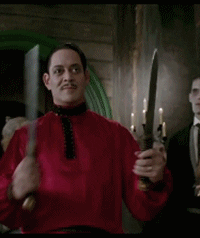 raul julia GIF
Giphy
"Good quality knives."
- bumpy-ride
"Knife sharpener too"
- BridgetheDivide
"This is the only good answer here. People think perishables and medicines will matter. Those things only matter in society because we continue to replace them. In the apocalypse, they are only stop-gaps."
"They buy you time but they solve nothing. You will eventually run out of them and you will be back at square one. Everyone here is also assuming the incredible privilege of sheltering in place. In a true apocalypse, nowhere is safe. You will have to be a nomad or be incredibly lucky to find a tiny oasis of civilization. Even then, there won't be anything remotely resembling modern drug production or agriculture."
"The only people surviving the apocalypse are the people already living like they're in one. (Not me)."
- Xylosoxidans
Well, we're certainly going to add some of these items to our bug out bags if Z-day every does come.
Do you have something to add to the list? Let us know in the comments below.
Keep reading...
Show less
The popularity of zombie films, TV shows, comic books and novels have lead a lot of people to imagine their zombie apocalypse survival strategy.
Where would they live?
What about food and transportation?
Perhaps most important for many people are the weapons they plan to wield.
But some weapons that do just fine pre-apocalypse, are less than useless after.
Redditor Mister_DumDum asked:
"What's the worst weapon (but undeniably a weapon) to have in the Zombie Apocalypse?"
Keep reading...
Show less
If zombies arrived right now, none of us would be shocked.
The way the world has been working, I think most of us would be like... "Sounds about right..."
So maybe we should prepare.
I feel like there is a lot of detail shows like "The Walking Dead" ignore.
When we're not squabbling with the undead... what do we need for the day to day.
Redditor HouseGrass wanted us to get prepared... just in case. They asked people to divulge...
"If a zombie apocalypse were to happen, what is an issue people don't think about?"
So far my biggest concerns are banks and the liquor store. Tell me more...
Enemies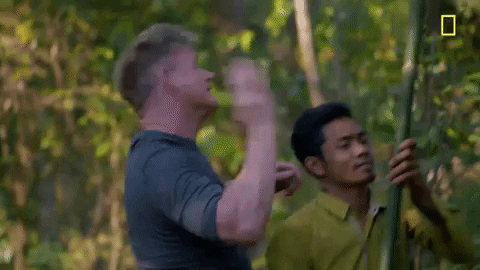 Gordon Ramsay Bug GIF by National Geographic Channel
Giphy
"There are so many flies. Flies."
Acceptable_Floor166
"Flies eat dead flesh - they'll be zombie enemy #1."
JustAnotherFool896
Yuck
"The smell. You ever see them movies where the cops find a corpse and they puke because of the smell... of one dead body? What's the smell going to be like when:"
"A huge percent of the population is decomposing and walking around everywhere. Or if you kill them, lying there not getting buried... just lying there getting more stinky."
"No refrigerators so all existing food in everywhere is going to rot."

"Toilets will eventually stop working so you have that to deal with."
"That and diseases other than being bit by a zombie and lack of medicine to treat them."
_ImNoJedi_
Get Soap
"Hygiene. A lot of people take the fact we have easily accessible soap and don't realize just how easy it is to die from a small infected cut without it."
Wolf-Track
"I've thought about this in every zombie film/show I've seen where two characters have sex. They're sweaty, dirty, sometimes covered in blood and zombie guts. That has absolutely got to give you a serious infection, and you won't even be able to find antibiotics to treat it. Yuck."
lovelyxcastle
Power
"Batteries. I'm one of the few left who is watching fear the walking dead. Just saw someone use a flashlight YEARS after sh*t started. 2 weekends ago when our power went out, our flashlight from last year had dead batteries."
funnylooking09
"Most batteries sold these days advertise a shelf life of 10 years. But a battery sitting in a flashlight is likely to drain faster than one sitting in a box."
industrialScreen
Easy Death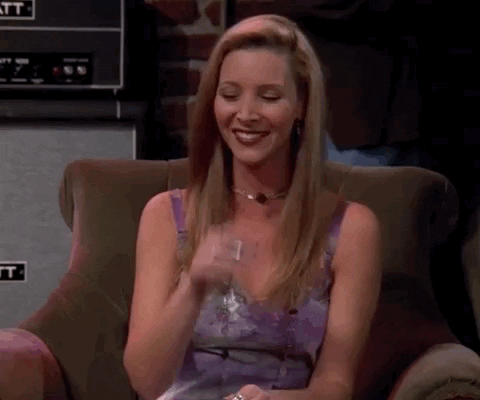 Sick Season 4 GIF by Friends
Giphy
"Simple illnesses such as strep throat."
Zkenny13
"Diarrhea will be a potential death sentence again."
Crabtoe
The basics are always the things forgotten in the movies and shows.
The Collapse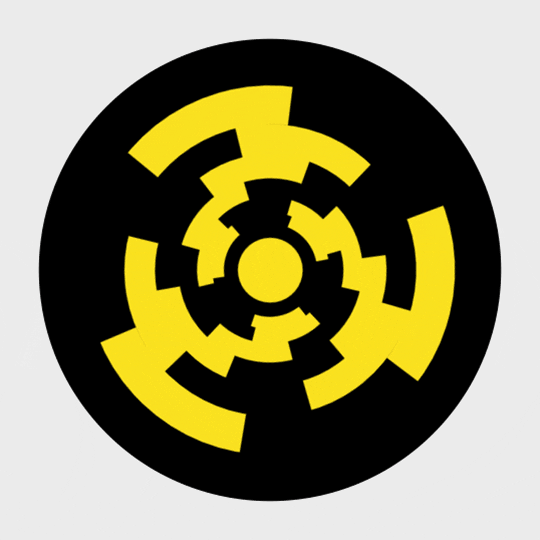 Loop Geometry GIF by xponentialdesign
Giphy
"Uncontrolled release of toxic and hazardous materials as a result of industrial facilities collapsing due to a lack of continued maintenance."
"Dams collapsing and flooding out everything downstream. Power plants overheating or pressurizing and detonating. Toxic chemicals seeping into the water table or aerosolizing in fires. We made a world that we can only survive in if we keep it going."
Stentata
Can you write me something...
"Your prescriptions. I personally don't take any meds daily but i know people who do and would eventually die without them. Even if you broke into a pharmacy or something the meds would only last you so long. If you're lucky the zombies will decompose until they die but it's never safe to assume that will happen."
CitizenOfInnistrad
Bad Ideas
"Sex in the zombie apocalypse is just overall a terrible idea. Becoming pregnant means you need more food and are much less agile, both major detriments. Even if the baby does get born, that new human is now going to be slowing you down, a hassle to take care of, quite loud and zombie-attracting, and cannot work or contribute to the group, but is still another mouth to feed and water."
MaeBeaInTheWoods
How to Fuel...
"Gas expires."
Link22_22
"'The Last Man on Earth' explores this after two years I think. He pours petrol from a can and it comes out kinda lumpy. One of the other characters points out that he warned everyone that this would happen and they should've been setting up solar panels which is what they do next. Obviously it's not 100% accurate and it's a comedy series but it reminded me how fossil fuels would become useless after a while."
reecedutoit
$$$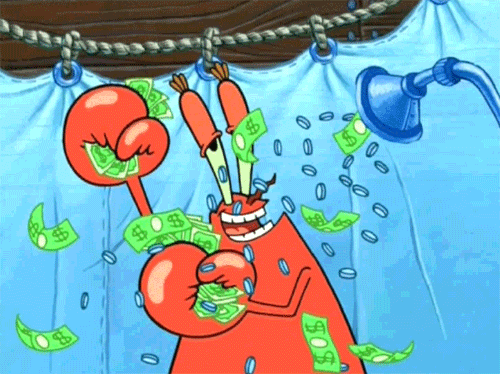 Make It Rain Money GIF by SpongeBob SquarePants
Giphy
"It's not gonna be good for the economy."
Flintz08
Well that is a solid list compiled. I'm ready. Just need liquor.
Want to "know" more?
Sign up for the Knowable newsletter here.
Never miss another big, odd, funny or heartbreaking moment again.
Keep reading...
Show less