In the immortal words of Ms. Britney Spears... Oops I did it again. Well, who hasn't? In this time of Covid we've been forced to meet over computer screens and thrive in ZOOM meetings. This is not a conducive way to live. Maybe I'm an eight hundred year old man, but I can't figure it all out and I don't care. I can't get the video to work, let alone the audio. And I've lost track of the "groups" that I keep mixing up. Can you imagine sharing in your Zumba class the thoughts you had about plotting to kill your boss that only your therapist was meant to hear? Just me?
Redditor
u/SidneyRL
wanted to know who, besides us, has dialed into the wrong number while dealing with online discussions, especially this last year. They asked...
What's was your most embarrassing "oops wrong chat" moment?
Even in the best of times wires are always crossed. In this current time of the screen we have to be diligent to not send the wrong text to the wrong lover. It's all too confusing. But mishaps are inevitable. So the people on this list are clearly feeling the stress.
Baby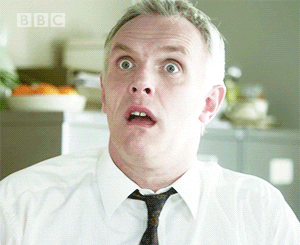 Shocked Bbc Three GIF by BBC
Giphy
Sent my teacher "hey baby u up?"
Let me Tell you about "Her"
A coworker kept screwing things up and I was the one who was fixing it. This particular instance wasn't too egregious, but she had a pattern of reading half a request doing the part she read and flagging it as complete despite having no response to the back half of it. It was resulting in complaints that were funnelling back to me. Our clients were frustrated and so I was frustrated.
So I went into our internal messaging system to vent to another coworker, saying it sure would be nice if she'd freaking read the full requests instead of half-assing crap all the time. My friend didn't respond. On the way out of the office the coworker who made the mistake apologized to me and I was left standing there thinking "but wait... I hadn't even talked to you about it yet." Well... yeah I had. I had messaged it directly to her instead of to my friend. She quit the next day.
Grandma Said...
Accidentally sent this meme to the group chat my grandma made to wish all the grandkids happy (insert holiday here).
I meant to send it to my brother. He (in the group chat) almost immediately replied with This one
I didn't realize it was the group chat, but he full well knew it was and began crap posting. The new group chat from my grandma made no longer includes me or my brother. She just texts us individually.
Hey Harry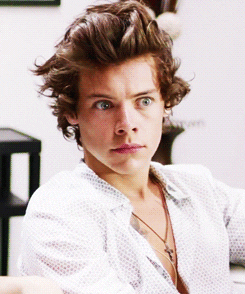 frustrated one direction GIF
Giphy
I thought I was typing in Spotify but instead I texted my boss "Harry Styles" out of nowhere.
How many whoops can you have before you realize you're not paying enough attention? Several and then some... that's how many. Because there are way too many apps to communicate and live on. I refuse to download one more system. How are we suppose to make communication easy when all the ways to do it is difficult. Everyone who responded to this thread gets me. Whatever happened to just picking up a phone. That's a direct line.
What are you doing??
A friend of mine was being extremely clingy for weeks and demanding my attention all the time. When I took time to answer, she even wrote "why don't you answer?? What are you doing??" I took a screenshot of the conversation and accidentally sent it to her, instead of another friend... Whatsapp delete message feature did not exist back then unfortunately.
Drunk Dave
Only a close call (thankfully) but was sending an "adult" message to a guy I was seeing called Dave. Dave and Dad are very similar when drunk...
Playing Games
My brother and I are up late playing video games online (so we're talking through a headset... he lived 7 hours away at the time), lots of drinking, catching up, talking about life. He's telling me about a girl he was seeing for a while but there were some cultural differences so their relationship fizzled out a few months ago and they haven't spoken since. I tell him to send me a picture of her and he says "okay, hold on."
A few seconds go by and he says "oh my god, nooooo." He sent the girl a picture of herself... at like 2am... when they haven't spoken for months. He was cringing so hard and I was laughing so hard. I told him to play it like he was trying to add photos to his contacts or something and messed up. She responded and was cool about it lol.
Whoops...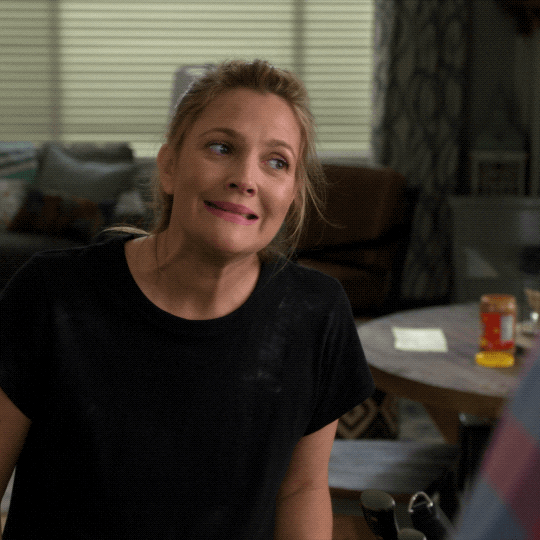 Drew Barrymore Oops GIF by NETFLIX
Giphy
I was posting a funny meme to a group chat but accidentally posted it to a more serious group chat, which would be ok, but someone told us about the passing of their father earlier that day so it was very awkward. This was like a year back don't really remember. If I'm not mistaken it might have been one about a very unenthusiastic car salesman, or overly enthusiastic. I really don't remember.
Dad Bod it is...
As an inside joke, one of my friends' names in my phone is "Dad Bod." His name is directly above my father's in my contact list. Some time ago, I called "Dad Bod" and left him a message saying I needed him to pick up my antidepressants on his way home from work, and asked if he wouldn't mind getting a box of tampons while he was at the pharmacy. I still think about it sometimes when I can't sleep.
When on Craigslist...
I was selling a dining table on Craigslist, and had the usual back and forth with tons of people. One of them texted me a couple days later of an uncouth meme about the town we live in by mistake and was really embarrassed.
I sent one back, and we talked crap about some of the stuff going on in our area for a couple days (big scandal). Seemed like we were budding into a real friendship! Alas, my inability to text people back in a timely manner to the kabbash on something that might have been wonderful.
I fear we're never going back to the old way of life; you know, when people met in person and not over technology. Group meetings are especially arduous to navigate. No matter how proficient one becomes, we're still gonna miss and mesh meetings. The world is juggling a new way of face to face and it has its bumps in the road, so we're all going to have to learn together. I hope my Zumba people enjoyed my catharsis. It can be good ammo for the burn.
Want to "know" more? Never miss another big, odd, funny, or heartbreaking moment again. Sign up for the Knowable newsletter here.
Keep reading...
Show less
It's relatively uncommon to send things to the wrong number. So why does it seem that when we do, it is the absolute worst time it could have ever happened?
Sure, the development of a digital address book within our smartphones has been a largely convenient new aspect of technology. We don't have to drag around a roladex or some spiral notebook full of handwritten names and phone numbers.
But that ease of access to family, friends, and professional colleagues, all in one place, brings some dangers.
When we're moving fast and our thumb is cruising across the touch screen for the millionth time in that day alone, we're prone to a false step or two.
That's when the very wrong thing goes to the very wrong person. And it ends with a situation equal parts hilarious, horrifying, and face-reddening.
seesnawsnappy asked, "What is the worst 'sorry, wrong person' texting story you know?"

So next time you fire off a quick message to the person you trust most, maybe take a breath before you send it. There's no knowing just how that might get sent off too without you realizing until it's too late.
Want to "know" more? Never miss another big, odd, funny, or heartbreaking moment again. Sign up for the Knowable newsletter here.
Keep reading...
Show less
911 is a serious phone line and should not be used as an alternative to the shopper's network, psychic hotline or your local sushi delivery. And if you house people who are mentally not prepared to use the line judiciously, then please hide all the phones. That should be the warning that everyone hears when calling into the emergency phone service, but then we wouldn't have some solidly funny stories about when the less than stable ring up our officers. It's not right, but it's okay.
Redditor
u/KrystalGamer246
was dying to hear about the 911 calls that could be in a comedy series by asking...
To any 911 call operators, what is the funniest 911 call you've ever had?
Wrenched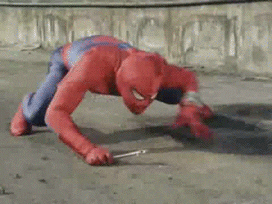 weird spider man GIF
Giphy
A guy calls from a payphone to complain that he has a pipe wrench stuck up his butt and he needed an ambulance. He gave his location as the corner where the payphone was located. I asked him if he could tell me his appearance so I could be sure the medics could find him. His response, "look dude, I'll be the only guy on the corner with a pipe wrench in his butt." I couldn't argue with that...
Duck. Duck. Owl
My kid worked for animal control, we are eating dinner and 911 dispatch calls him. Some panicked lady had called 911 about an owl in a tree that couldn't fly. It had been sitting in the tree for a half hour not moving. Of course it was just before dusk and the owl was just waiting for dark so it could go hunt for dinner.
Then there was the call about the one legged duck at the park...
Edit to add: he actually went to the park to make sure the duck wasn't injured but realized after 15 minutes how silly he looked chasing after this one legged duck that was outrunning him.
Say "AHHH"
My mom was a 911 operator in the SF Bay area in the 80s and 90s. I asked her to tell me a story to pass along, so here it is:
I got a 911 call and I couldn't understand the caller. He was slurring his words. I knew he was calling from a bar so I asked if he'd been drinking and after asking many times I asking, I was able to determine that he wanted the police, not an ambulance.
He wanted to file assault charges because a woman pulled his tongue. I asked, "how was she able to pull your tongue?" and he said, "because I stuck it out at her." I had to keep muting the call because I was laughing so hard.
Apparently my supervisor went on to play this call in seminars for years and always got a ton of laughter.
Barefoot, no shirt......
I used to do overnight security, and have had to call 911 several times. My favorite was a gentleman who was obviously on something, jittery, touching his face a lot, couldn't sit still.
He tried to break into a house next to our campus. So I dialed 911 right then. As I'm giving them a description of what he is wearing, he starts stripping his clothes off, running across our campus. So I have to tell the 911 operator, "Yeah, he butt naked in the middle of street, laying down. I think he's doing the worm." We lost the guy on cameras, no clue where he is. Five cop cars show up and they round up the only guy in our area with no shoes or a shirt.
We went outside to give the cops a statement, and the guy is trying to convince the police that he is the one who called them to report someone stealing his shoes. The cops don't buy it for a second. But they let him go, and he just runs off into the night. Barefoot, no shirt.
2 Cows Running....
I called 911 about two cows running around on a street by my parents neighborhood. 911 operator asked me to describe the animals and I said "lady I promise you they're the only 2 cows running down the street right here." Then one got hit by a jeep and I had to clarify that there was now only one cow running down the street.
Dinner?
My department dispatches our area's animal control after hours. Once received a call from a guy freaking out because he caught a possum in his house. I asked him which room he was able to confine the animal and he didn't tell me which room, but said he trapped it in a microwave. I had many questions.
Change the Speed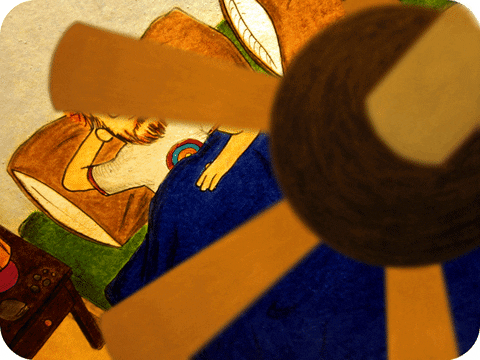 the holidays animation GIF by The Daily Doodles
Giphy
My late aunt once called 911 because my uncle wouldn't change the fan that was blowing on her. Because it was a small community in NE Michigan, the police laughed and came out and changed the fan.
Haunted
I'm not sure if this is true, but I read about an old lady who called 911 because a ghost was in her house. She was a sweet woman who apparently made calls often, so the officers showed up and pretended to arrest the ghost so she would feel better.
Excuse me. Manager?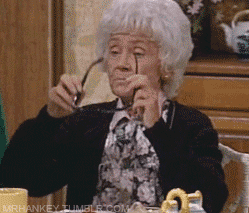 old lady deal with it GIF
Giphy
At a long term care facility I worked at One of our residents called 911 with the phone in her room because she didn't get ketchup with her lunch. Not kidding. The Sherrif's office called back to let the nurses know what she'd done while I was standing right there. I've never laughed so hard at work.
Want to "know" more? Never miss another big, odd, funny, or heartbreaking moment again. Sign up for the Knowable newsletter here.

Keep reading...
Show less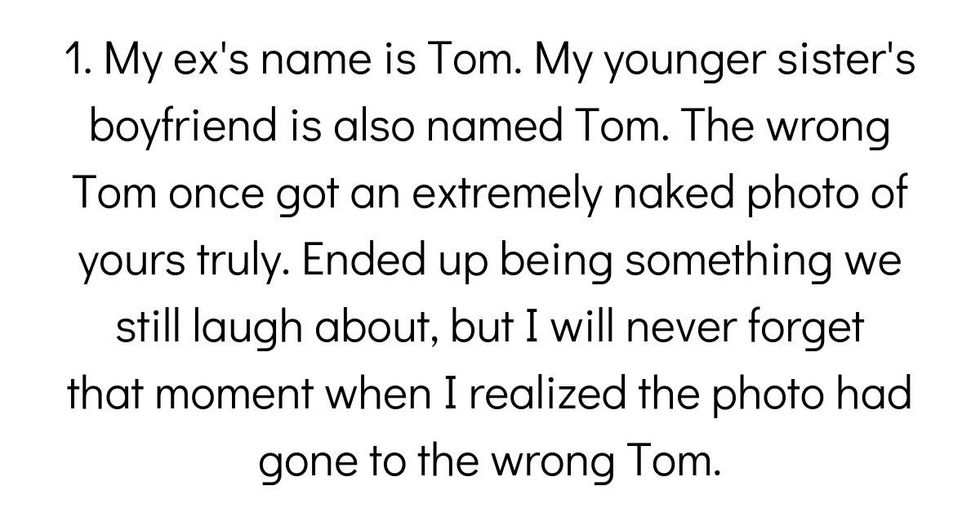 Texting can be an excellent means of communication. You get the time to compose your thoughts, check your spelling, and make sure you're saying exactly what you want/need to say. The other person gets to respond at their leisure and convenience. It's glorious, really... unless it goes horribly wrong.
We've all been there, staring in abject terror at our screens realizing we just texted the wrong person. For some of us it's a simple "oops" situation. For others, the embarrassment and humiliation go all the way to an 11.
Keep reading...
Show less
Wrong numbers - they happen, but why do people keep calling the wrong number over and over again? In any case, there have been some bonkers misdials out there. The joys of landlines...
Justanotherguy45 asked: What's the weirdest wrong number call you've gotten?
Submissions have been edited for clarity, context, and profanity.

Keep reading...
Show less