Art and creativity is subjective.
One person's garbage is another's dream.
So who really knows what makes a bad movie?
I just know I've witnessed a ton of them.
To each their own I guess.
Redditor NuclearWinterGames wanted to compare notes on the worst cinema has to offer. They asked:
"What is hands down the worst movie you've ever watched?"
There are so many bad movies out there who knows where to begin. I do... Jason X (Jason in Space). It's BRILLIANTLY bad. You'll thank me later.
Cringe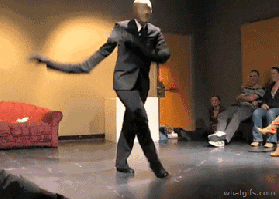 marble hornets dancing GIF
Giphy
"The Slenderman Movie."
clover_delirium
"Definitely. I watched it once with my sister and it was so terrible that the only entertainment we got from it was making jokes about the cringeworthy scenes. They could've done so much more with this adaptation."
breakoutleppard
Oh Meow No!
"A talking cat."
Dlavernia89I
"I loved this movie. A drunk Eric Roberts literally phoning in his dialog for the cat. The very clearly homosexual dad and son talking about girl problems..."
"Then finding out the director usually makes gay porn. I made some friends watch this. They weren't nearly as smitten as I was with it. I don't like cats and they do. I figured this was just some way a rich dipsh*t found to immortalize their cat. If I had that kind of money, I would have done it for my dog."
lazyfacejerk
The Best of Bad
"Birdemic, the definition of 'comically bad.'"
david_burke2500
"Birdemic is a masterpiece of ineptitude. No part of it was not the worst it could possibly be. Terrible acting? Woo-boy. Clueless directing? In spades. Ham-handed editing? Hopeless special effects? Sound quality of two tin cans tied with string? Birdemic has it all."
cm253
Wrong...
"Dragon Ball Evolution."
SnooChipmunks126
"Goku who for whatever reason is a high school student. Imagine getting a character that incredibly wrong. A character that you could google, and learn every single inch of their personality traits, likes, dislikes, speaking mannerisms etc. You would think it's impossible to play or write that character wrong."
kynthrus
Memed Out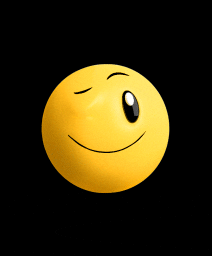 Emoji Apple GIF
Giphy
"The Emoji Movie, I hate it trying to relate to kids today it's like a teacher using dead tiktok memes in their presentation."
Front-Principle-9629
I'm strangely fascinated. Oh help me.
Compared to Books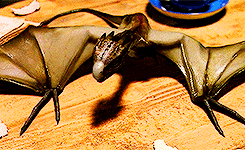 game of thrones fire GIF
Giphy
"Eragon. And the Avatar movie (The Last Airbender). Technically, there are worse. But those two... Are SO bad if you even barely compare them with the original (book/series)..."
PhysicalRaspberry565
Worst of the Worst
"I visited my mom a few weeks ago and I saw this awful piece of crap movie on Lifetime with her, about a disk jockey trying to find love and running into a killer. Horrible acting, horrible story, shi**y writing. Worst movie I ever saw in my life. I don't know the title. That movie was the first Lifetime movie I saw in full since I was a child living in a house with one television. 😂 Those things didn't get any better."
Therednickels119
Shrewed
"'The Killer Shrews' when I was home after school in the 1950s, I watched black & white movies on TV. (I was probably 9 or 10). This one was so badly done, I kept watching out of fascination. People are isolated on an island, where shrews have grown to enormous size. There's a line like 'shrews had to eat their body weight in food every day,' so the risk is that they will attack and eat you."
"Much of the movie has people just sitting around, saying pointless dialogue, looking worried. That part is so boring. But then you see the shrews. They're dogs with big tails. They walk like dogs, casually, not at all threateningly, while the people shriek. Hand puppets of shrews were also used. The shrew scenes are so poorly done it's really funny. I had to keep watching."
aRoseBy
Ho Ho NO!
"Krampus: The Christmas Devil (2013). I thought I'm going for the 2015 Krampus I intended but mixed my movies and... it's just... bad in every aspect. Story, dialogues, scenes, acting, costumes, camera, sound, soundtrack, effects, everything is terrible!"
Boredombringsthis
"Watched it with my girlfriend during the holidays and said all I liked about it (and we didn't finish it) was the title and I pronounced it Krahm-POOSE… over and over at random times of the day for like a week."
kid_sleepy
The Horror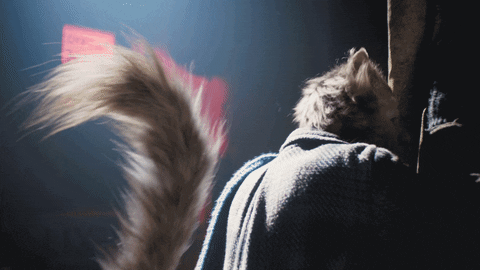 Ian Mckellen Yes GIF by Cats Movie
Giphy
"I've seen Cats 3 times, there is something horrifying and fascinating about it to me. It's a mystifying movie, I don't understand why, it's genuinely extremely terrible. The only part that shatters the glamour and just becomes outright bad to me is James Corden."
RDAwesome
Now that is a list of horror. I can't imagine any of that sober.
Keep reading...
Show less
Every now and then I think of Ben and Arthur—written, directed, produced, edited, and imposed on humanity by Sam Mraovich—and just shudder.
It's a film about a gay couple that somehow sets gay rights back several decades, such is the state of this vanity project loaded with production gaffes and featuring the most painful script written by someone who truly believed they were making something brilliant.
It's an "I want my time back" film.
People were all too keen to share the movies that wasted their time after Redditor RedditMayne asked the online community:
"What movie was so bad it actually made you angry?"
"It's so sad."
"Pocahontas II. John Smith basically just dumps her. It's so stupid."
Kanga_
One of the most unnecessary films I have seen but I could say that about a ton of other Disney flicks, too.
"It made me especially angry..."
"The 1998 Avengers, with Sean Connery, Ralph Fiennes, and Uma Thurman. Saw it in the theater."
"It made me especially angry not only because it was really really bad, but also because I had wanted to see Saving Private Ryan that same night but my buddies didn't."

IronCreeksRico
It seems Marvel's The Avengers has wiped this film from public memory (even if the 1998 film is an adaptation of the British series and not a superhero film).
"No further explanation needed."
"Eragon. No further explanation needed."
PartGalaxy
I never read the books but the anger this movie inspires is enough for me to never watch it.
"I don't even know how you screw up something like the Dark Tower."
"During a time when every studio in the world was scrambling to jump on the Cinematic Universe train, and multiverses were starting to become a mainstream concept why would you take a property with those concepts woven into the very fabric of the story and completely ignore it?"
DrBoots
I have refused to watch this.
I just can't.
Amazon canceled an adaptation once, which is such a shame.
"It's not enough."
"Dragon Ball Evolution."
"I know the director apologized for making the film."
"I don't care. It's not enough."
"That crap pissed me off and I only ever watched it once."
TheMayanArab
We don't talk about this movie.
Ever.
"My coworker..."
"The Secret - This pseudo-documentary about positive thinking and 'the law of attraction.'"
"My coworker convinced our supervisor to have the whole team watch it. I managed to keep a straight face until some guy said, 'We don't know what electricity is, but we know it can cook a man's dinner'."
HawaiianShirtsOR
Some friends had me sit through this.
They are now my former friends.
"What a tragedy."
"A Sound Of Thunder, a terrible, terrible film adaptation of the late Ray Bradbury's excellent time travel short story."

"Bonkers 'physics', 90s Amiga era CGI, and Ben Kingsley's ridiculous hair. What a tragedy!"
DarthContinent
I remember when this came out.
It was 2005 and the trailer was everywhere.
Then it promptly disappeared from the planet.
"My friend and I were so excited..."
"Percy Jackson. My friend and I were so excited to get it from the video store and so upset as soon as it started."
PersonalVirus5032
Never read the series but see my comment for Eragon.
I think it applies here, too.
"I heard there were bad reviews..."
"Holmes & Watson."
"I'm shocked I haven't seen this listed. Like the movies they have made together before were absolutely hilarious. I f**king love Step Brothers."
'I heard there were bad reviews for this movie but nothing actually prepared me for what I was going to experience when I turned it on. It was beyond stupid. There is stupid comedy but this was… just not."
"I didn't laugh one time. Instead, I was repulsed and irritated. I turned it off."
"I couldn't continue. I was stressed out, actually; about how absolutely awful this f**king film is. It caused me anxiety."
"I don't know how the ending goes, and I don't care to know. All I know is I hate how much I've watched and it was enough."
ultravioletblueberry
I mean, it looked terrible from the trailers.
Why did people sit through this?!
"Killed the female hero in a dumb way..."
"Pacific Rim 2 was bad fan fiction. Killed the female hero in a dumb way and the male hero didn't even get a mention."
"The designs were as ugly as possible and moved like Power Rangers."
"And they had teenagers doing funny things in them. S**t was so bad it killed a great franchise with even toys still selling since the first one in 2013."
Accurate_Western_346
I feel like this film came and went immediately—and it sounds like for good reason.
Well, well, well...
There you have it.
Avoid these at all costs. And if you have somehow managed not to... we are sorry.
Have some thoughts on movies that are not listed here? Want to vent your hate?
Feel free to sound off in the comments below!
Want to "know" more?
Sign up for the Knowable newsletter here.
Never miss another big, odd, funny, or heartbreaking moment again.
Keep reading...
Show less