Everyone has an opinion and apparently that opinion is golden advice. (Two different things)
You can give opinions, but know what you're saying and sharing.
Advice is more... heavy. It's definitive.
So beware and take "advice" with a grain of salt.

Redditor PsychedelicAirFusion wanted to hear about the times other people should've just stayed quiet with their opinions, by asking:
"What's the worst advice you have received?"
I try to just give my thoughts. I always preface... "I just think," and then I alone own it. And if they don't agree, then no one is hurt. We can't live each other's lives.
Pain Management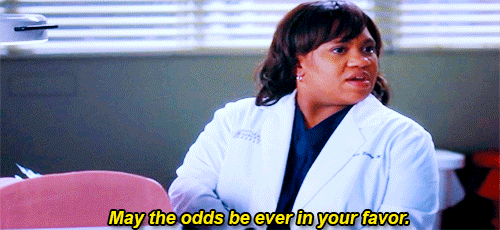 head feels GIF
Giphy
"Surgeon - The pains I'm feeling are normal and he doesn't need to see me until a follow up 6 months later and I can have my staples removed at any health clinic. I almost died from sepsis. It took 12 weeks to recover from this." ~ Valen258
Not the Fix
"Talking to a friend about some normal relationship problems, college age boyfriend-girlfriend, and she suggested getting pregnant to fix it and win all the arguments. (By way of poking holes in condoms after I said we weren't into trying for a baby and he's adamantly anti-child). She had a baby at 16 and I never judge anyone for having a kid that young, but I have an inkling of why and how she did it now. Also, after that red flag we did not remain friends." ~ saturnspritr
National Park visitors Center...
"Best and worst from same person. Wife and I hiked from our campsite to National Park visitors Center. It took us almost 2 hours with temperatures in high 90s F (30+ C). We saw no other hikers because no one else was that stupid. We were exhausted. Park Ranger told us we should always bring snacks (nuts, fruit etc) as water is not enough. That was good advice. Then suggested that I hike back on my own to get the car and return for my wife! Bad advice." ~ antmakka
Computer Issues
"Don't study Computer Sciences. Everybody will do it, the market will be saturated and you will have a tough time finding a job." (my parents around 2010)." ~ CrystalButcher
"Ha! I got pretty much the same advice, but it was 'don't do computer programming; you're too personable. You should do sales."'
"It probably set me back 10 years doing sales jobs I hated until I got back into software development. Not sure why I listened to those people." ~ JohnBarnson
Know your worth...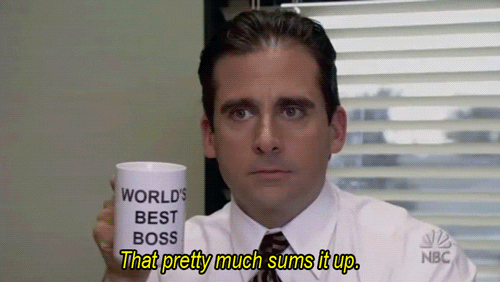 The Office Boss GIF
Giphy
"Never ask for a raise. Your supervisor should be able to see if you are working hard and give you a raise when the time is right. SMH." ~ julianned32
See there? A lot of ruin. You don't have to take advice. Oh my... that is good advice.
WTF?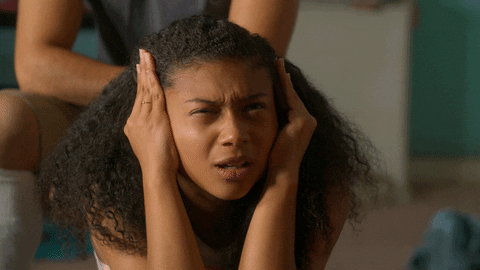 Season 3 What GIF by On My Block
Giphy
"Just down a bottle of vodka and punch yourself in the stomach" - a friend when I thought I was pregnant." ~ Space-cash
Be Good
"Don't do something if you're not good at it. Listen kid, that is so wrong you don't even know." ~ subscribe_for_facts
"Having perfectionist parents I was basically raised to believe this. I'm in my mid twenties and trying so hard to break out of it. It's given me a lot of resentment towards my parents for never letting me learn to do things I wasn't immediately good at or just trying new things in general." ~ Chanmanklein
"turbo boosters engaged"
"A friend told me that if I fart during sex, I could save face by saying 'turbo boosters engaged' and then pound faster and harder. Once I started having sex I realized how normal noises are and I stopped caring. But I guess he was just trying to be a bro." ~ Christophisatitagain
"Noises sure but don't fart on them during." ~ CaptainHindsight92
Loan Death
"When I went to college on the Pell grant, which basically covered the tuition for each semester and there was an extra $1000 left over for books and whatnot. Also available to me was a $5000 loan each semester, which I didn't need. After the first year, my father said "'take the loans too, if you get a civil service job, you can have the loans forgiven.' Fast forward 15 years and I still have $25K worth of student loans I never needed to take. :( " ~ odenwalder1
"My mom was persuaded"
"I was told by a guidance counselor as an incoming freshman (who didn't know me from anyone else, by the way) that taking more than one honors course plus being in band was too much. My mom was persuaded. I had to fight both of them to ignore the advice."
"I ended up taking every honors and AP course possible throughout high school, finishing with a perfect 4.0 GPA, then doing the same in college. Don't take advice on what you should or shouldn't do from someone who doesn't know you. Always take into account your personal strengths and weaknesses when considering any advice in life." ~ Kooky_Finding8516
Meds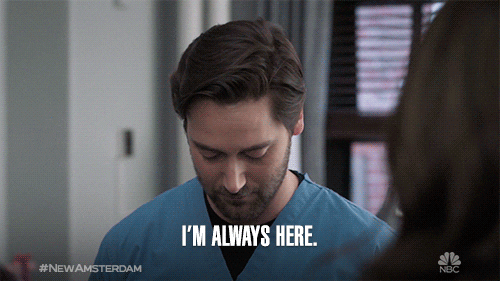 Season 2 Nbc GIF by New Amsterdam
Giphy
"'Don't go on meds, just exercise' for depression. Meds ended up practically saving my life." ~ Introvertedpanda3
Let's all try to just live our best lives. That is not an easy mission.
Want to "know" more?
Sign up for the Knowable newsletter here.

Never miss another big, odd, funny or heartbreaking moment again.
Keep reading...
Show less
Parenting is a pretty subjective thing. What works for one family might be something another family finds ridiculous. Generally, we're all out here just trying to keep our kids alive and as happy and healthy as we can.
Generally.
There are some parents who absolutely do NOT fit that mold. Whether it's malicious or not, there are about a zillion examples of trash parenting out there. One Reddit user asked:
What's the worst case of bad parenting you've ever witnessed?
The responses were heartbreaking and infuriating - mostly because there were just so many of them. We gathered a few replies for you here. You read these while we go hug as many kids as we can (with consent, of course. It would be weird otherwise.) Heads up, some of these may be hard to read or triggering for some people. Proceed with caution.
Keep reading...
Show less