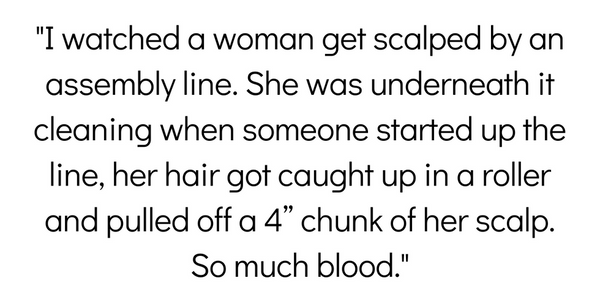 Workplace craziness is an everyday occurrence.
And it doesn't have to be in an office.
The workplace can be lethal.
Firefighters, police, and EMTs aren't the only ones not coming home sometimes.
The easiest job in the world can be the deadliest.
That's because life is fragile and you never know.
Redditor Adventurous-Pea-4925 wanted to hear about all the drama and trauma everyone's jobs have caused. They asked:
"What is your workplace horror story?"
Working in restaurants was a daily minefield. People slip, fall and fight all of the time. It's hazardous.
4 Inches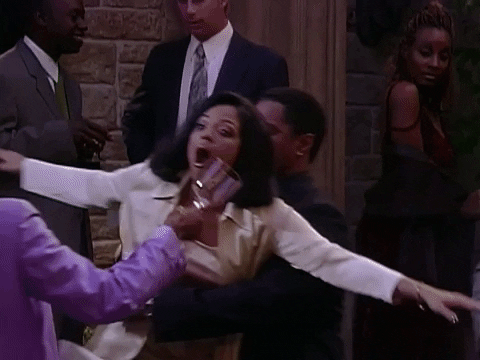 Season 5 Fainting GIF by Living Single
Giphy
"I watched a woman get scalped by an assembly line. She was underneath it cleaning when someone started up the line, her hair got caught up in a roller and pulled off a 4" chunk of her scalp. So much blood."
GibberBabble
Ducked Up
"I wasn't there that day when it happened, but heard some of the details. I may be off but here goes. 2 maintenance guys were up in a scissor lift working on an overhead indoor crane. Someone on the floor grabbed the remote for the other crane and started to move it. One maintenance guy yelled 'duck' and ducked, the other turned to see what was happening and apparently was crushed between the 2 cranes and then fell out of the lift."
"I don't know how true this is, but apparently his insides were out and still alive for a short time. I got a call from my idiot team lead telling me work was shut down for at least the day, probably longer. He didn't mention the guy dying, just mentioned it was awesome to have a long weekend."
mat-tar
Severed
"I was the boss and some guy wasn't paying attention and had his arm on the bar behind him on the forklift he was backing up. He backed up right into a container and all but severed his arm. Just a small flap of skin was holding it on. He ran in the building spurting blood all over and I ran over and stopped him, sat him down and got one of the guys to get me some stuff for an improvised tourniquet."
"I held his severed arm under mine and I squeezed the upper arm to slow the flow until I could get the tourniquet on and tight. All the while I was getting covered in his blood from head to toe. I finally got it stopped and sat there trying to keep him calm while the paramedics were on the way. After they took over, I asked the firemen that accompanied them if they could blast me off with the firehose."
"They blasted all the blood off but my clothes were ruined. I sat outside until I dried and then went home and showered well and threw the stained clothes away. I got dressed and went back to work to help the crew clean up the blood and toss the chair he was in in the trash."
"I could taste his blood the rest of the day. It even got up my nose! I didn't notice until I went home again but my mustache and goatee were stained from the blood too. I had to shave clean. They were able to reattach his arm but it never worked right again. He went on permanent disability afterwards."
mrsmith2929
#NeverForget
"I worked in a manufacturing facility as a buyer. I was in my office one day when I saw two of the product line supervisors sprint by and head toward the production floor. Seems a mechanic had tried to get a machine unjammed and had failed to turn the machine off. He reached in and the machine indexed and caught his arm, then it indexed again and partially ripped it off."
"I was on the safety committee and trained in first aid so I was called on to assist the plant nurse and safety director. I thought I was going to pass out - the guy was lying on his back and what was left of his arm was shards of bone and tissue. I'll never forget it."
GreatMaria
Strap In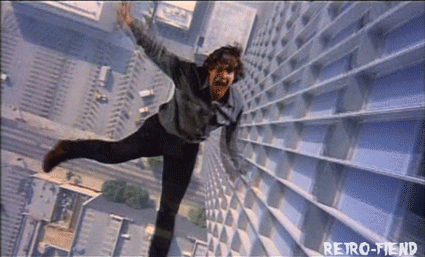 dennis quaid falling GIF by RETRO-FIEND
Giphy
"Superintendent of a construction project refused to tie himself in whenever he was on top of the building. On the very last day of the project, as the crew is cleaning up, he slips and falls 100 feet. The only fatality at our company and it sucks because it was really preventable too."
Old_Snow3086
Going to work does not seem safe. We should all be independently wealthy.
Crap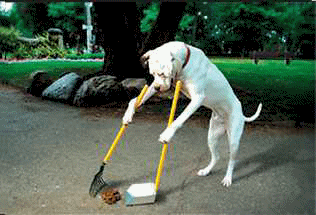 dog poo GIF
Giphy
"Not me but my office had a bring your dog to work day and I saw an intern slip right in dog poop. Half the office had to leave for the day the smell was so bad. Guess what day didn't happen the next year. LOL."
Jasper_Beardly_
Death
"This was years ago, I worked at a small college. One day a woman in Financial Aid's estranged boyfriend came in and stabbed her to death in front of her co-workers and several students. Campus police were able to arrest him, but didn't get there in time to help her. We also had a healthy 40 year old professor drop dead of a heart attack while in a meeting with a student. Not as bad as the first one, but it shook the student up pretty badly."
Coconut-bird
click it click it....
"Was working a graveyard shift at a Comcast (May have been AT&T at the time) call center. There were TVs everywhere with movies on, as there weren't many calls at midnight. Suddenly all of the TVs shift to a channel change, down to one of the paid porn channels. My coworkers and I spot this, and start chanting 'click it click it.'"
"The click goes through, then the 'do you accept the charges' comes up. We chant again and wonder of wonders it goes through. Suddenly there's a full spread on every television in the call center. We spot two managers running full tilt across the cubicles, and shortly after it got shut off. Apparently the security guard thought the TV at his station was just for him."
FoomFries
"reasons"
"We had someone electrocute themselves during their shift. Poor guy was only 18, went to plug in a floor buffer to an extension cord on the wall. The cord was faulty but due to 'reasons' was never replaced. When he plugged the buffer in the shock dropped him and away he passed, due to insurance and potential lawsuits from the family over the faulty equipment the security footage of that night is sealed and the company went crazy afterwords removing every single extension cord they used."
SleepingGunner3282
Inked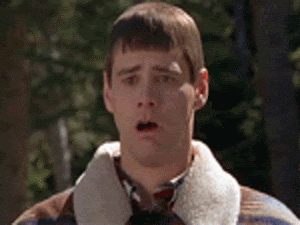 gross dumb and dumber GIF
Giphy
"One of the printers briefly stopped thinking for like 30 seconds, went to clean a roller while the machine was operating at a high speed, and half of his finger got tore off. After he went to hospital, my brother went over to run the machine through to get the blood out and the other half of the finger came out and fell in ink tray."
Soul_of_Miyazaki
Aisle 8
"A man was murdered on aisle 8 in the freezer section of the grocery store I worked at. Happened 2 minutes after I left my shift for the day. One guy made inappropriate comments about the other guys 14yo daughter, and he didn't like that. He stewed for a bit, took his groceries and family out to his car, went back inside, confronted the man, it turned physical."
"Guy knocked him to the ground and stomped his head into the ground. Afterwards he went outside after someone called the police, went outside and said goodbye to his family, that he was going away for a long time, and waited for the police to arrive."
nryporter25
On the pavement...
"Don't work there anymore this was an internship I had in construction management. Asphalt paving contractor. Several years ago, an inspector who was hard of hearing was out on the job site. He did not realize he was in the way of an asphalt compactor."
"The compactors move really slowly and their brakes are not built to abruptly stop (at least the old ones) seeing as you could see these things coming with more than enough time to move. Several guys on the equipment tried yelling at him to get out of the way thinking he would right away but he didn't hear them. The guy on the compactor obviously applied the brakes but the others realized too late that he wasn't getting out of the way."
"You could imagine what happened next. They said the sounds were unimaginable, he didn't make a noise but his body being crushed did. They had to scrape him off the pavement. The guy on the compactor took an office job after this and now has severe PTSD."
achavira13
Dry Heaves
"Ugh. Ok. I had this guy who was around 650lbs come in to the hospital via EHS. It took twelve people to move him onto a stretcher. He was coated in rotting flesh from his behind, groin and thighs from sitting in a recliner for so long, and there were flies buzzing everywhere. There were so many maggots and flies covering him that we had to shower him outside of the department while he lay in the stretcher."
"We wheeled him into the trauma bay, leaving a trail of brown rot-water behind him. Lucky me, I got assigned the job of placing a Foley catheter in him. I had two masks, a gown, and as much other PPE as I could find. The smell was not masked in the slightest. As I tried to fight back my dry heaving, I pulled the blanket back that was covering him in an attempt to grab his penis for cleaning prior catheter insertion."
"There were still maggots literally alllll over his groin and legs, and some were legitimately falling out of his penis hole. I damn near threw up in my mask. I remember thinking to myself 'omg, I'm going to be pushing maggots up into his bladder, but I gotta do what I gotta do.' End result for all you wondering, he passed away later that evening."
Nurse_malibu87
The Creep
"Dude got fired for being useless and a huge creep towards anyone he was even remotely attracted to. He'd always been quite inappropriate with his jokes and about what kind of stuff you're supposed to talk about in the workplace (hint: not your puppy play fetish or nazi sympathies)."
"But it had gotten out of control by that point. During his one month period of notice he wore the same clothes every day and never showered. On his very last day he went into one of the bathrooms, masturbated and finished over everything."
Jealous_Hospital
Head First
"I used to be a lift operator for a ski resort. A guest at the resort asked at closing if I new where to get marijuana. I did and I help the guy out by taking him with me to go get some. The next day he crashed head first into a tree. I happened to ski past the scene minutes after it happened and before ski patrol responded, dudes head was in several pieces. I could tell from his jacket that it was the same guy."
off_the_cuff_mandate
Salad Guy
"I work in a restaurant, one evening one of the salad tenders cut off the tip of his finger and it was bad enough that he had to go to the hospital for it. Unfortunately, the salad he was making somehow made it out of the kitchen and onto a table. Shortly after, a guest complained about something chewy in their salad that they thought was a piece of bacon, and they didn't want bacon in their salad. The salad guy couldn't find the tip of his finger before he left."
Sz3to
Miserable
"A long-term employee who started at the lowest rung was promoted repeatedly over time to his level of incompetence as a manager. It only because the CEO was closed personal friends with him, not because the guy was in any way qualified for the job."
Turns out this guy's main objective was to make everyone's lives as miserable as possible - to subject employees to the vagaries of his temperamental whims and make workers feel afraid of his potential reprimands for the least little thing. It turned what once was a pleasant, productive environment into an oppressive, fear-dominated workplace."
Back2Bach
The Filth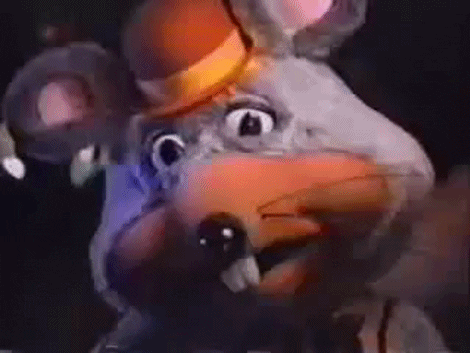 Chuck E Cheese Wink GIF
Giphy
"Chuck 'e cheeses was literally the most unsanitary place I have ever been in, the kitchen was crawling with roaches, the balls in the ball pit actually had mold on them even after they where clean, which by the way they used a pickup truck and a drive through car wash to do that, and the rat costume reeked to such a degree that the only people who could be inside it where the 2 people who had no sense of smell. The boss was also just the biggest a**hole and would regularly harass his own employees."
froopty1
This is why I work from home. Although that isn't the safest either.
Keep reading...
Show less