As we all know, wisdom is earned with time and life experience. Try explaining that to youngsters when they have questions that are too complicated for them to grasp.
Kids will always be inquisitive but they usually aren't ready to receive answers–especially when the subjects are related to the concepts of romantic passion and death.

The best response to give a child when they ask about a mature topic is what Mrs. Potts (R.I.P. Angela Lansbury) told Chip in response to his observation of the budding romance between Belle and the Beast:
"I'll tell you when you're older."
Curious to hear examples of earned wisdom, Redditor dickdockdack asked:

"What is the single most 'you'll understand it when you're older' thing?"
Getting older can be unpleasant over time. But children need not worry about it until they have to."
Unexplainable Ailments
"Health issues. I know I've been genetically lucky, but after 20, random sh*t just starts happening for no reason. It's like Darryl developing a soy allergy at 35, who develops a soy allergy at 35?"
– hey_there_kitty_cat

Kids, when your grade school classmates stop pulling your hair and you stop retaliating mercilessly, you'll learn a thing or two about the people you call "friends."
Value Of Friendship
"That the quality rather than quantity of friends matters."
– pinetreeroad

Sure, Everyone Is Cordial, BUT
"Good people aren't always nice people, and vice versa."
– bibbidibobbidi-bacon

High Stakes
"High school drama isn't important. Like, at all."
– lalondtm

Kids Are Influential
"Understanding why your parents wanted you to go play with the awkward kid, or why they were so keen to help you make friends."
"It's beyond annoying as a kid when your parents try to guide who make friends with, but most parents instinctually know that bad social habits start early, are hard to break, and can be a real burden when you are older."
– zazzlekdazzle

They Come And Go
"Friendships fading away."
"I remember my dad telling me all kinds of cool stories about things him and his friends did in the past. I even asked him 'why aren't you still friends with these people?' He really did basically say 'it's complicated, you'll understand when you're older.' Even back then I remember thinking 'that's crazy, me and my friends will always be friends."'
"Sitting here now in my early 30's and it really hits home."
– Slowjams
Here are some honorable mentions.
Passing On "Luxuries"
"Can we get McDonald's? No we have food at home."
– ninten-dont
Kitchen Rule
"Why it's so annoying when you forget to take the chicken out of the freezer."
– steviebergwijn
Convenience Of Zapping Food
"Man, I don't know how parents in particular survived before the microwave oven. I'm a reasonably not-incompetent home cook, I understand there's nothing you can do with a microwave that you can't do without one - but doing without requires a lot more time, attention, and planning ahead, all of which are in very short supply with little kids underfoot."
"Also, unsolicited LPT: use the lower power settings, they do take longer, but they allow the heat to diffuse out of the 'hot spots' faster than it accumulates, so you get a nice, evenly-heated meal, and not an ice salad with lava dressing."
– bonos_bovine_muse

Getting old is a cruel fact of nature.

Loneliness Hits Hardest
"Why elderly people in nursing homes who get no visitors are so lonely and filled with despair."
– Back2Bach

Hardest Decisions
"We had to put my mom in a home because we physically could not care for her anymore. She didn't want to be there and we didn't want her to be. But there weren't any other options."
"My dad was there every day until he got sick and died. My sister and I stopped in a couple of times a week each. The last month of her life I was there every day."
"I hope she knew I did the best I could to take care of her."
– BlondieeAggiee
We currently live in a fast-paced society where youngsters almost always have play dates, birthday parties, county fairs to attend, etc.
This is to be expected as kids are always needing to be stimulated.
Little do they know of the inevitability of doing nothing becomes a luxury to look forward to.
Until then, younglings, live life to the fullest and your reward of chilling out will come when you have learned to recognize it.

Keep reading...
Show less
A lot of people think they know everything.
Not just know everything... they think they're experts on everything.
So they always have the best "advice" to give.
A lot of it is nonsense.
Listen to your gut more when something seems suspect.
Redditor DaniTheLovebug wanted to hear about the "wisdoms" people shared that were the worst possible things to say.
So they asked:
"What life hacks are actually terrible advice or dangerous?"
I do my best with bad advice. But I've taken too much.
Don't be like me.
The Winner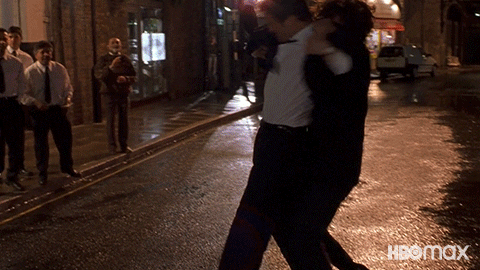 Wrestle Romantic Comedy GIF by HBO Max
Giphy
"Any street fight 'advice' that isn't 'it's not worth it, run away.'"
AltruisticTadpole898
"The thing about street fights the street always wins."
OldElPasoSnowplow
Just 5
"Absolutely anything posted by 5 Minute Crafts."
WeaverWitch
"I came in here just to mention this, particularly one video-- not sure if it was by 5 Minutes Crafts or another similar channel-- that tells you to microwave an egg for a quick meal. It will explode and send you to the hospital."
sagganuts18
"This is what I was gonna say. Those people are the worst."
babybiggfoot
The Cut
"When cutting bagels remember to put your finger through the stabilization hole."
Bruin-lb-31
"Took me a minute to work this one out. My eyes widened so much the person next to me in Starbucks just asked if I needed help."
OffTheRecord_Models
"I know this is a joke, but I had to legit tell my then eight year old that she couldn't put her hand in one of those big grinder/chipper thingys because she would not, in fact, grow a new one when it got chopped up."
dixiequick
A Bad Transformer
"ANYTHING AT ALL involving a microwave transformer. Woodburning, metal melting, arcs and sparks, whatever. Those little sh**s will kill you before you even know you're dying."
NotInherentAfterAll
"I had to go to a CPR of a 33 year old who fried himself in his backyard garage using some jerry-rigged microwave welder. He had a wife and two young kids. All I could think was 'man what a STUPID way to die.'"
anoncop1
New York Rule #1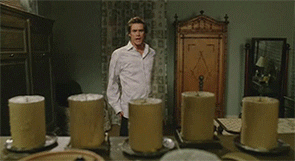 bruce almighty fire GIF
Giphy
"Setting up candles and clay pots to heat your room instead of turning on the radiator. That's how a lot of fires start."
halbesbrot
I'm always weary around candles.
Melted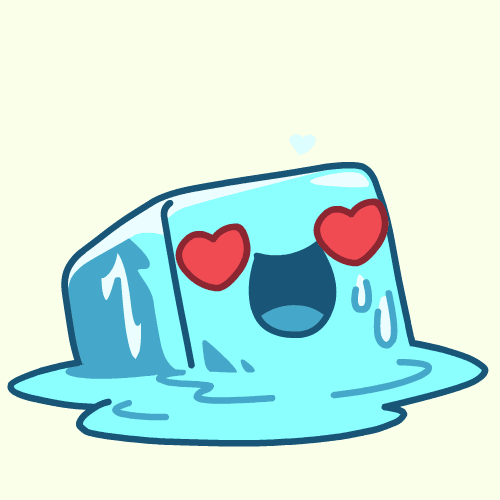 Melt Love GIF by Cubemelt
Giphy
"There was a big thing a while back about boiling water melting the ice on your Windshield. Someone else used this 'hack' for me and my Windshield cracked into a total spider web."
LeeshaLeSmart
"That you can make your own air hockey table out of a couple dryers and some pegboard. Remember, if women don't find you handsome, they should at least find you handy."
Dokino21
"Love how I instantly thought of Red/Green 25 years after watching that episode."
reddituseronebillion
"Gotta love that show. My dad played it once when I was a kid and for some reason red green making a cop cars siren a toy girl doll crying was hilarious. And that was my gateway to this show."
Project-SBC
A Close Shave
"Using a nail file to shave the edges of your teeth to make them straighter."
youcantsitwithus-
"I got hit in the face with a hammer, and broke some teeth. Used this trick (well, 120grit sandpaper) to smooth off the jagged edges to tide me over until I could see a dentist. Dentist said I did a perfect job, and didn't charge me for the visit."
clueless_cueless
"It's so weird seeing people do it as a trend. I've always had people comment on the bottom of my teeth being uniform and straight, but its from years of grinding my teeth."
washed_up_okie
down your drain...
"Line your sink with foil and pour the grease and fat in that. Then when it dries an hour later, you can just roll it up and throw it away. Use an empty tin can. Line any ceramic bowl or mug with foil and use that instead. Don't make your sink unusable for at least an hour. Don't risk the foil tearing and the fat going down your drain. Use some common sense here."
manderifffic
A Delicate Balance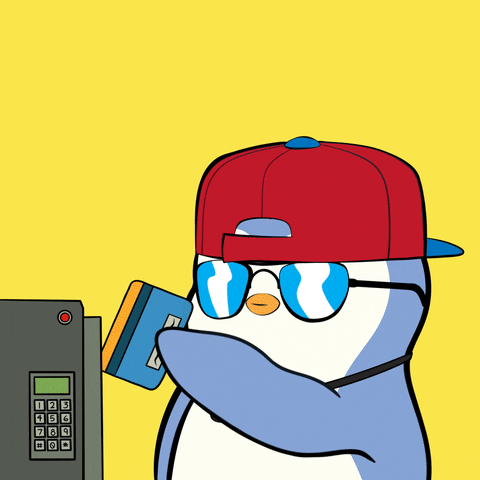 Credit Card Money GIF by Pudgy Penguins
Giphy
"Keeping balances on your credit cards and opening more credit lines makes your score better. I've heard this thousands of times and it's the exact opposite of what you should do."
jc456981
Lesson here? Always research "advice" before you take it.
Keep reading...
Show less
Whenever someone requests you to back up whatever wisdom or knowledge you just imparted, you somehow doubt if whatever you verbalized is actually true.
Without explanation, sometimes you just know things to be absolutely true. Call it your gut or strong spidey sense, but many of us have these moments where we are at a loss for words but innately know something to be undeniably accurate.

Curious to hear examples of this, Redditor TheToastyNuts asked:

"What do you swear on your life to be 100% true?"
These Redditors had very specific memories or thoughts.
Upon Reflection
"I look good in the mirror. I look terrible in photos."
– thepresidentsturtle

What Are The Odds
"That the printer will always run out of ink or that the paper will get jammed when you're already rushing and stressed."
"Happens all the time."
– PresentCrab2517

Rigged Dispenser
"The makers of baby wipes intentionally wrap them in a way so when you pull 1 out the container you get 2-3 and waste them because they are a bitch to put back in."
– Ducati0411

Uncooperative Cart
"Every cart I pull at Walmart has at least one square tire."
– SettledWater

Shoppers And Drivers
"The way people drive and the way they use a shopping trolley are directly linked."
– KatrinaMystery

Downward Spiral
"If I'm having a bad day it can always get worse."
– TheeJimmyHoffa

The beauty of the movie going experience is the fact that we all have different interpretations. Some, however, are very unique.
Goonies In Theaters
"The first time I saw the movie The Goonies in theaters, there was slightly more footage to the movie. Just a few camera angles and scenes here and there. I watched the movie twice in the same theater during the original run, and only opening night had the longer version. 2 weeks later when I saw it again, they played the normal version that is considered official now."
"Edit: Looks like I could definitely be right"

– justinsayin

Honey, I Forgot The Scene
"I swear there was originally a scene in Honey I Shrunk The Kids where the neighbor dad flicks his cigarette butt over the fence and nearly burns up his own son. It's not on any home release I've ever seen."
– heatherbyism

If there was an evolution about America's favorite snack, we missed the memo.
Altered Taste
"They changed the Reese's recipe."
– whippedcreamcheese

Consistently Inconsistent
"The chocolate is hit or miss - sometimes it's amazing chocolaty goodness and sometimes it's all crumbly and tastes like ash. But NOBODY ELSE KNOWS WHAT I'M TALKING ABOUT AND GOOGLE DOESN'T EITHER."
– wellfork

That Waxy Flavor
"A lot of candy companies have switched to vegetable oil instead of cocoa butter in their chocolate and it makes a huge difference in taste (I think). The candy with the vegetable oil always tastes and feels waxy to me."
"I've thought they changed the recipe for Reese's for awhile now too. The ingredients still show cocoa butter though so maybe they changed something else. They're certainly not the same."
– Zozo061050

I find that if you ever change lines at the grocery store because the one you're in seems longer than the others, you are gravely mistaken.
Because the moment you step out of line, the new line somehow becomes much longer.
Come on. We all know this to be 100% accurate.

Keep reading...
Show less
When a person sees someone they care about going through a struggle or crisis, their instinct is to uplift them with positive advice.

But sometimes, the wisdom imparted by friends isn't always helpful or relevant to the situation.
Curious to hear from strangers online who could do without specific knowledge, Redditor Saibotnl1 asked:

"What life advice can just f'k off?"
These Redditors have a problem with how certain people have on outlook on life.
Time To Rest
"Sleep when you're dead."
"Cool, but you're going to be dead a lot sooner."
– Tag2graff

Irrelevant Sadness
"People have it so much worse than you so don't be sad!"
– notrachelmar
"To that I like to say, 'people have it so much better than you so don't be happy!'"
– ___jupiter____

Your Life Path
"Almost anything relating to what age you must be in order to buy a house, have children, marry, have a profession, or do anything else. Seriously, everyone's life is different from everyone else's. Make your life the way you want it to be. If you so desire. Up to you."
– Frn071

On The Contrary
"Cheaters never prosper"
"Yes, they f'king do."
– waqasnaseem07

People can get out of any situation they find displeasing.
But others feel people should just "stick it out."
Ignoring Bullies
"Just ignore bullys or get someone else to handle it for you. I have never seen this work, only makes it worse. The only effective way I've seen to deal with them is by not making yourself an easy target and make them scared to f'k with you again. If going psycho on their a** is the only thing they'll respond to that's their fault. Also want to add in schools they will punish you for self defense but that punishment is only sitting around a few hours in detention or sitting around at home with a suspension. The punishment is temporary boredom, it's absolutely nothing compared to being bullied and when it's over the important message will still stand that you will not tolerate being a victim."
– User Delted

​Remain to be Miserable
"Stick it out"
"Whether that's sh**ty jobs, shi**y relationships, shi**y living situations..."
"By all means don't just give up on things when you face challenges, but if something feels wrong or is wrecking your peace then take some control and change it if you can!"
– petitezoey
"Easy for you to say," might be an auto-response to these suggestions for many people.
Invitation For Recklesslessness
"Live like everyday was your last"
Yall know what people do when they learn they have a single day left to live?"

– LimeGrass619

A Possible Consequence
"I did that as a teenager and ended up homeless and addicted to heroin. Didn't pan out for me too well."
"19 years sober though today."
– Open-Section-7263

A Practical Approach
"If I knew with certainty that I had one day left, I'd double-check all my financials, my will, and my insurance policies, make sure my wife had all of my passwords and knew where all the money was, spend the rest of the day with her and the kids, then call the medical examiner and ask to lie down on the gurney so that when I die they won't strain their back moving my remains out of my house."
– Asteriad
Nose Stuck In A Book
"Work while they sleep. Study while they party"
"That's not a recipe for success, that's a recipe for a lot of white hairs, burnout syndrome and a stroke before your 40s..."
– Khomuna

Doesn't Apply To Everyone
"Do what you love and money will follow"
"I love walking my dogs and grilling food for my friends but That sh*t doesn't pay the bills as well as my engineering degree!"
– Elons_android
While people's intentions are good, they're better off keeping their two cents in their own pockets.
Not everyone likes to hear platitudes.
Sometimes, people just want to know they're not alone with their problems over listening to unlikely solutions that are nothing more than superficial pick-me-ups.

Want to "know" more?
Sign up for the Knowable newsletter here.

Never miss another big, odd, funny or heartbreaking moment again.
Keep reading...
Show less
Most people have become conditioned to invoke cliches when consoling or encouraging others.

While their intentions are good, sometimes the words of wisdom friends throw around are so hackneyed, that the person feeling dejected over their circumstances is better off without them.
Do they truly mean what they say as it applies to the situation, or do they just want them to "get over it?"
It depends on the situation, of course, but many of us are keen to identify the fake niceties.

Curious to hear from strangers online, Redditor Noiv3rn asked:

"What life advice can just f'k off?"
When it comes to bullies, some people think confronting the issue head on is always best.
Ignorance Is A Miss
"If you just ignore, they will go away."
– whaldener
Lesson For Bullies
"School is prison rules. Hurt your bully. Make them scared of you."
"You land one really solid punch, and take the punishment the school gives you. Whatever suspension or whatever you have to deal with is worth getting your bullies to lay off."
– coleosis1414

Not About Winning
"My dad told me to fight back with everything I have, while paying for karate lessons for me. When I told him I didn't think I could win the fight because my bully was so much bigger, he said 'You don't have to win. You just have to be more trouble than you're worth.'"
– Incongruent

Love makes people do crazy things, said a famous person recently. Crazy things shouldn't involve pain, however.
Tainted Love
"'He's only picking on you because he likes you.' It's not advice, just promoting an unhealthy relationship dynamic. Pisses me off."
– Merely-Zero

Shove With Love
"Yeah I got pushed off the monkey bars and cracked my head open in second grade by some little boy who kept bothering me."
"When I returned to school the next day with a stitched up head, the teacher told me 'He just does that because he secretly likes you. That's how boys show it.' I believed her. :("
– Munich11

Unqualified Therapist
"literally my therapist when I was in middle school said that this guy was bullying me because he liked me. No, the kid was just an absolute a**hole."
"So glad that therapist is no longer in business, she messed me up as well as my mom, pinning my ADHD on her as if i didn't have it, it was all her fault for raising me badly."
– Blundering_Dragon

Not all rules or advice apply.
"Sleep On It"
"Never go to bed angry at your spouse."
"F'k that! Sleep on it. Cool down a bit. Reassess the situation and then address it when you're calm. I am not staying up till 3 in the morning because you're mad that I didn't pull the clothes out of the dryer before they got wrinkled!"
– Obiwan_ca_blowme

Flaws Of Authenticity
"Be yourself, and don't compromise for anyone."
"No. Sometimes you suck and need to improve."
– flash17k

Easy For Them To Say
"Any advice given by people who clearly lack personal experience to be grounded in reality."
"Rich people saying 'money doesn't buy happiness'. Pretty people saying 'looks don't matter'. People who've been handed everything saying 'you need to work hard for things'. Politicians saying 'cheaters never prosper.'"
– sketchysketchist

It's Written In The Stars
"Everything happens for a reason"
"Doesn't mean it's a good reason..."
– Abigale_Munroe

Live To Work
"Any advice that encourages people to spend every waking minute grinding, and to sacrifice sleep/rest to increase those minutes. I don't get up at 5am, I don't work until 11pm, I don't log on when I'm not working that day. I work my 40 hours a week and any time outside of that is my own time, otherwise what the f**k am I working for at all?"
– BaseballFuryThurman
Level Playing Field
"We all get the same 24 hours".
– Throwaway_Tenderloin
"Yeah this is bullsh*t. Jeff Bezos doesn't have the same 24 hours I have, and I daresay he never did."
– Salarian_American
Dated Perspective
"College is the only way to open successful doors in life. A fun thing most old people say (half the time never went or finished college themselves) while thinking you can still buy penny candy today."
– _BluLeaf

Losing Faith
"God will never give you more than you can handle. Not religious but I hate this sentiment."
– Wannagetsober

We Don't Buy It
"Money doesn't buy happiness"
"First get money that tell me that."
– Micerog

Survivor Misconception
"What don't kill you makes you stronger."
– Internal_Crow_6278

Any time I hear someone tell me "if it's meant to be it will be," oftentimes it ends up meaning that it will never be.
Did I lose out on the audition because it just wasn't meant to be? No, there were other hopefuls in the room better suited for the role than myself, but I've landed jobs where I put in the work and was better prepared than most.
For me, relying on fate is just lazy. Luck helps, sure.
But, in my experience, I believe that applying yourself and making more of an effort gets you noticed most endeavors.

Want to "know" more?
Sign up for the Knowable newsletter here.

Never miss another big, odd, funny or heartbreaking moment again.
Keep reading...
Show less