Who doesn't love animals?
Be they cute and cuddly, or ferocious and dangerous, it's hard to imagine anyone who isn't fascinated by at least one animal on this planet.
Particularly as there's almost always something surprising and unusual to learn about animals, no matter the species.
Redditor colonoscopescount was curious to learn unusual, largely unknown facts about animals discovered by other members of the Reddit community, leading them to ask:
"What is your number one obscure animal fact?"
"The Ants go rolling in a ball, hurrah, hurrah..."
"Army Ants will create 'balls' during high water floods."
"The ball will roll allowing every ant to get a breath."- H010CR0N
Be weary of fake bananas.
"The chemical compound which is used to make fake banana flavor is the same compound honey bees use as an alarm pheromone."
"So never eat banana sweets near a beehive, and if you suddenly smell banana near a beehive, run!"- generic-volume
Unconventional nursing.

"The duck billed platypus has no nipples to feed their offspring."
"Instead, milk oozes from the skin."- ChimpyChompies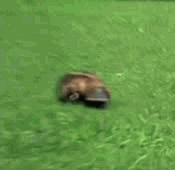 platypus GIF
Giphy
Every inch is soft and cuddly.
"Rabbits don't have pads on their paws."
"Only fur."
"So if you see a cartoon rabbit with pads on it's paw, completely wrong."- FOTBWN
Providing all kinds of relief.

"Vultures urinate on their legs and feet to cool off on hot days, a process called urohydrosis."
"Their urine also helps kill any bacteria or parasites they've picked up from walking through carcasses or perching on dead animals."- Iron_Chic
Small but mighty.
"There is a genus of frog called 'Mini'."
"There are only three frogs in the genus, and their scientific names are all puns: Mini mum, Mini ature and Mini scule."- SwimmingOnMars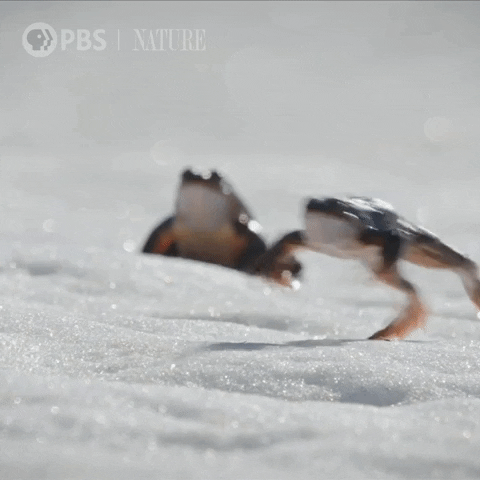 Pbs Nature Frog GIF by Nature on PBS
Giphy
A built in Brita!

"Penguins have a gland above their eye that converts saltwater into freshwater."- Yeeteth_thy_baby
Blind but terrifying
"The vast majority of Greenland sharks are blind thanks to a special parasite that eats their eyes and replaces them."
"It is thought that this might actually be helpful because their eyesight was sh*t anyway, the parasites wave like lures and may have an anglerfish-like effect, and the sharks are super slow so that might be one of the few ways for them to catch live prey."
"Imagine something eating your eyeballs and it being an upgrade."- Fabled_Webs
Don't be fooled by their Beauty
"Butterflies will drink blood given the option."- Semicolon7645
A jumping baby factory.
"A kangaroo will mate again one to three days after giving birth."
"The newborn will latch onto a teat in the pouch and as long as it thrives, the kangaroo can put its newly fertilized embryo in a state of dormancy and have a back up baby ready to go."
"If the newborn grows out of the pouch or dies, the kangaroos hormones will send signals to start the development of the egg."
"So they can have an adolescent Joey, a nursing one, and one in stasis all at the same time."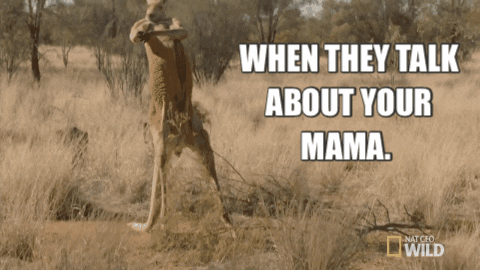 Yo Mama Australia GIF by Nat Geo Wild
Giphy
So many animals on this planet.
So much to learn every day.
Want to "know" more?
Sign up for the Knowable newsletter here.
Never miss another big, odd, funny, or heartbreaking moment again.
Keep reading...
Show less
Cute and fuzzy does not a good pet make.
Many animals that seem adorable from afar would be far less pleasant inside your house.
Redditor yourrenotthebossofme asked:
Which animal is adorable but would make a horrible pet?
Chaotic Koala
"Koala"
-usmarine7041
"They're among the most finicky eaters in the animal kingdom--they only eat eucalyptus leaves and even then, only a few species of eucalyptus."
-CryptidGrimnoir
Problematic Panda
"Panda bears ain't that nice."
-Successful_Gap8927
"There was a zoo in China where someone went in and tried to play with the pandas. of course they got attacked. I think they lived and one of the zoo workers being interviewed said 'people need to remember that Panda's aren't kittens...they're bears...'"
"I'll always remember that quote because it's just one of those things that shouldn't have to be said...but...it does because people are dumb."
-MyStationIsAbandoned
Ornery Otter
​"Otters!"
-anxious_otter_89
"Yes, I love otters for their cute human like behaviour. But they make loud unpleasant noises and their poop smells."
-johansugarev
"That sentence also describes my children."
-popejubal
"We used to live in Anchorage, and as part of a 'blind auction', we won a behind the scenes tour of the Seward Sealife Center. These people were so nice! We must have wandered around there for hours with the staff. We got up close and personal with octopus, harbor seals, stellar sea lions, (and trust me, you have not known fear until a 600lb female comes 'running' at you with her mouth wide open) but the one creature they made sure to keep barriers between us and them? THE OTTERS. The staff described them as 'chainsaws with fur.'"
-tinykitchentyrant
Complicated Capybara
"​Capybaras are very cute, but apparently they are pretty high maintenance. They are, essentially, a wild animal (although not typically aggressive towards humans), and they need a fairly large body of water in their environment (I believe this is where they relax, and also excrete), which is automatically not really viable for a lot of people. They are also social creatures, and they get stressed if they are alone, so if someone was to have one as a pet, they would need more than one for the wellbeing of the animal."
-Vegetable_Month_8293
Duck-billed Problem
​"The Platypus."
-Infamous_Coyote7923
"This is why the creators of Phineas and Ferb gave them a pet platypus (Perry). They wanted the characters to have a pet but were worried that the kids watching the show would see this pet and beg their parents for one because this could potentially result in thousands of impulse purchases and abandoned or neglected animals. They settled on a platypus because"
"1. ⁠It's strange appearance might be off-putting to some people"
"2. ⁠Doing any amount of research at all, even the bare minimum, is enough to convince most people that a platypus would be a terrible pet."
"3. ⁠Where the f*ck would you get a platypus?"
-PersonMcRealHuman
Giant Ferrets
"​Pine Marten. Imagine a ferret that can kill a deer."
-SigmaLord69420
"Vastly cool animal that I don't want to pet."
-SquigglePig52
Big Eyes Big Problems
"​Kinkajous. I have no idea why people keep them as pets but, as a zookeeper, don't do it."
-mileysmustache
"They're strictly nocturnal, can be aggressive, and dislike noise. Out of all the members of the raccoon family, I'd wager that the kinkajou is the worst one to try and keep for a pet."
-CryptidGrimnoir
"I saw a guy skateboarding by my house with one on his shoulder. Felt so bad for it. It couldn't have been having a good time. Stressing out an animal so you can look cool is so sad."
-pickle-runch
​Polar Mistake
​"Polar Bear. They look adorable right up until they eat you."
-nota_an_Alien_Robot
"Did you know that their hair is clear? It is basically a tube that holds air (a good insulator believe it or not) against their body to protect themselves. It only appears white because of refraction. Just like snow!"
-whitoreo
"Yes! It's bizarre to look at closely. Disclaimer: Never look closely at polar bear fur that's still walking around. It will eat you."
-nota_an_Alien_Robot
Vexing Vixens​
​"A Fox, they're beautiful but they really don't domesticate well."
-VTX1800F
"and some of them scream like bloody murder when they're happy. and when they arent screaming, they're laughing like the joker."
-MyStationIsAbandoned
"Funny story. A few months ago I was hearing ungodly scream-like laughter in my backyard in the middle of the night. Freaked out and called the cops, they were at my house in about two minutes."
"I direct them, guns drawn, toward the ruckus…they come back laughing. Foxes doing the hibbity-dibbity in plain sight. Apparently they scream when mating, or looking to mate. I felt like an idiot."
​-hippiechick725

​Bunny Troubles
​"I think that animals that are considered to be adorable can also make horrible pets. For example, rabbits can be extremely cute, but they require a lot of care and attention. If you're not willing to put in the work, then a rabbit is not the right pet for you."
-Platters-Oak9
"Omg yes. Everyone I've known who had rabbits inevitably ended up pretty much abandoning them to the little rabbit area, which was always filthy, and the rabbits never got enough love. It's heartbreaking. I'd say at least 90% of rabbit owners shouldn't have gotten a rabbit at all."
-havron
Cute does not equal cuddly or friendly. Choose your pets wisely.
Want to "know" more?
Sign up for the Knowable newsletter here.
Never miss another big, odd, funny, or heartbreaking moment again.
Keep reading...
Show less
So we all in the USA joke about Australia and how scary its wildlife is, but the only reason we can joke is because we don't have to live it.
Australians themselves, however, are not so lucky.
Keep reading...
Show less
A wildlife hospital thought they had found a rare bird- only to find out that they were indeed mistaken.
Tiggywinkles Wildlife Hospital recently received a very unique visitor.
A seagull came through their doors on July 1st, sporting a bright orange hue.
The hospital had never seen a bird like this before, and were very surprised by his coloring.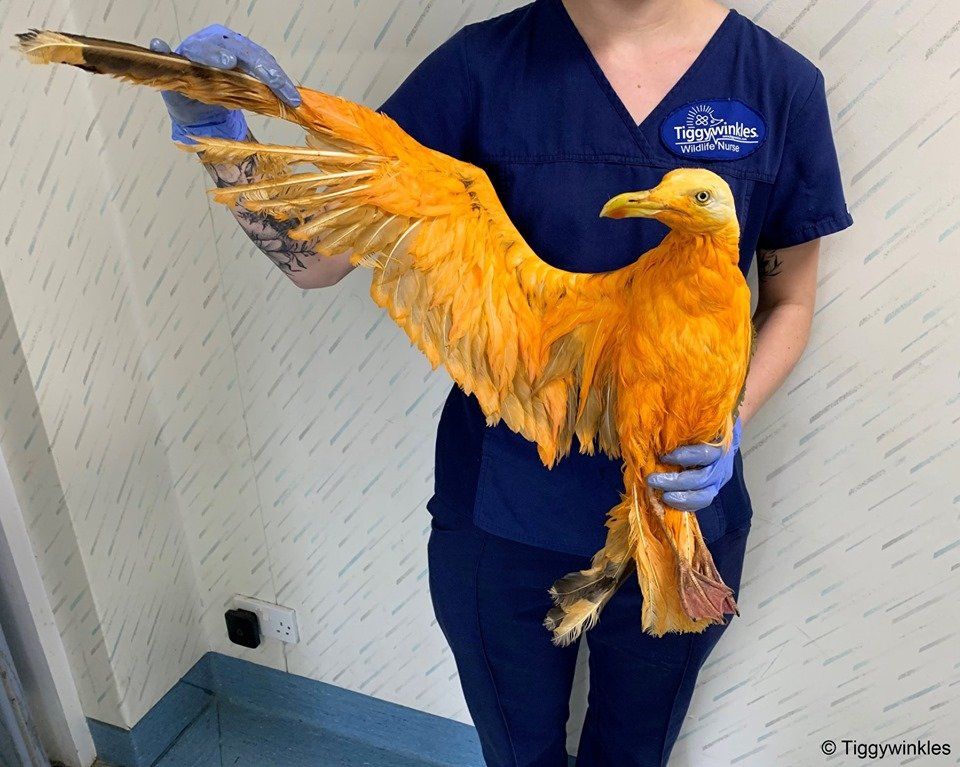 VinnyTiggywinkles Wildlife Hospital/Facebook
The bird was rescued off the highway and was brought to the UK wildlife home, known as Tiggywinkles Wildlife Hospital. The hospital, recognized as "the first and world's busiest wildlife teaching hospital" according to their Facebook page, sees over 10,000 British wildlife casualties every year.
However, they had never seen a case like this.
Turns out, the seagull's color wasn't a result of strange genetics at all. Their Facebook post, which has received almost 700 shares, recounts the discovery they made as they were bathing the bird.
"He had somehow gotten himself covered in curry or turmeric! It was all over his feathers, preventing him from flying properly. We have no idea how he got into this predicament but thankfully, apart from the vibrant colour and pungent smell, he was healthy."
The bird did let them wash the curry off, but not without covering the team in curry water.
Here's the hospital's original post.
Once the bird's feathers were cleansed, they saw that he was just a regular seagull; one that had evidently gotten himself in a very uncommon predicament. He was affectionately named Vinny, after Vindaloo curry.
"He is now looking much better and should be able to go for release very soon," reads the viral Facebook post.
"As we say, we never know what will come through our doors next!"
Vinny is doing much better, and is due to be released in the coming days.
Let's hope he doesn't find himself back in the hospital covered in any sort of food again.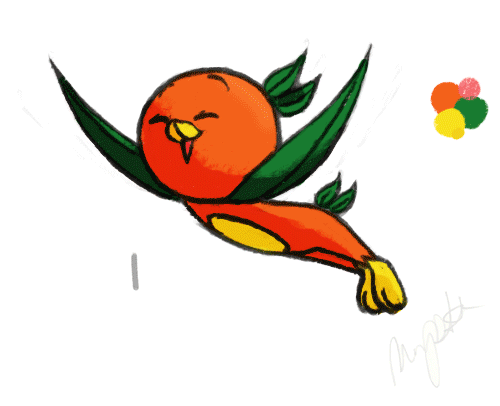 Giphy
If you're a fan of curries, the book Madhur Jaffrey's Ultimate Curry Bible: India, Singapore, Malaysia, Indonesia, Thailand, South Africa, Kenya, Great Britain, Trinidad, Guyana, Japan, USA is available here.
"This is the most comprehensive book ever published on curries, written by Madhur Jaffrey, the world's bestselling Indian cookery author. The influence of the Indian curry has been far-reaching: Indian immigrants and traders influenced the cooking of many other great cuisines of the world, including those of Sri Lanka, Burma, Thailand, Vietnam, Japan and China."
"History blends with recipes in this meticulously researched book, which will prove fascinating reading for food lovers everywhere. With over 150 mouthwatering recipes."
Keep reading...
Show less
There is a mallard duck that visits a particular spot at Thompson Health, a University of Rochester Medicine hospital in upstate New York, to lay her eggs every year.
After those eggs become adorable baby ducklings, she leads them on a tour of the hospital.
After Mama Duck taps on the glass to let hospital staff know she and her brood want to get out of the courtyard (the babies can't fly yet, of course), staff let them in and direct them through the hospital safely.
They parade their way through the M. M. Ewing Continuing Care Center, the hospital's long-term nursing and rehabilitation facility.
North American Mallards building nests near human construction is actually fairly common.
They are comfortable being around humans, and our structures often provide convenient nesting sites.
The hospital shared the event in a Facebook post, and people are loving it.
This year, she had an enormous brood of 13 little ones to lead on the annual trek.
Hospital staff guided them through the facility with large pieces of cardboard to act as walls.
Then a nurse, Assistant Nurse Manager Betsy Willard, held the door for the group to exit.
CNA Mollie Dey and resident Wilma Gibson followed the ducks out and watched them make their way away from the hospital.

Wilma's family and friends thanked hospital staff for the mother's experience on Facebook.

Louisa G Johnson/Facebook

Julie Gibson/Facebook

Karen Gibson/Facebook

Rob Davis/Facebook
Reactions to the hospital's Facebook post were overwhelmingly positive, with many fawning over the adorable little duckies.


Patti Huetti/Facebook

Jennifer Gray Cheyney/Facebook

Pam Vincent/Facebook

Sue Jovanelli/Facebook
Some were astounded by the number of ducklings.


Sherry Yancey/Facebook

Cathy Johnson/Facebook
Others were thankful for the hospital staff taking time from their busy days to help the ducks out and give the elders living in the facility the chance to see them.

Michelle Lee Goodman/Facebook

Daphne Davis/Facebook
Ducklings are always cute, but seeing them parade through a hospital with the help of humans is just heart-wrenchingly adorable!
Keep reading...
Show less