We all need a little wholesome content every now and then. Much of the world, especially right now, can seem very dark and depressing.
It's important to recognize that not all of the world is as scary as it may seem. So we wanted to see what wholesome facts people had to share with us.
In fact, the world "wholesome" literally means "promoting health or well-being of mind or spirit."
Take a minute to enjoy this list of wholesome facts that will just make your heart melt.
Redditor 2ndRockBottom asked:
"What is the most wholesome fact you know?"
You might want to grab some tissues.
A lottery winner and a lucky waitress.
"In 1984, a regular customer at a pizzeria asked his waitress for help choosing his lottery numbers. He won, came back, and tipped her $3 million."
"For eight years, Robert Cunningham was a regular at Sal's Pizzeria in Yonkers, NY. One night, he asked waitress Phyllis Penzo to split the numbers on his card. On April Fool's Day, she was woken up by a phone call from Cunningham telling her he'd won $6 million and she was entitled to half of it and made good on his promise."
"There's a movie about that, right? Early 90's?"
Yep! It's called It Could Happen To You from 1994.
"There was a man from a small rural settlement in Australia (I think) who won $20,000 from a scratch card."
"A news crew reported on it and the chap demonstrated how it works by buying another ticket. When he scratched the ticket, he had won another $50,000."
"Not $50,000. He won $250,000."
- lipp79
"Not just that, I think he had just survived being declared legally dead, right?"
That's right. The man was declared dead and was then in a 15-day coma.
Cows are actually so cute.
"Cows have best friends."
"My parents had cows for many years. They always knew which cows were friends to each other. It was so cute."
"Cows love music."
"They'll drop what they're doing and run over to listen, and studies have shown lower stress levels and higher milk production."
"(Not doubting you) but I'm my experience, cows are just curious creatures. I remember throwing a football with my dad outside and the cows would always gather around to watch. Same would happen if I were playing in the yard. Any activity that wasn't 'normal' brought all the milkshakes to the yard"
"Cows ARE curious creatures. We had them come investigate our campfire one night."
"THAT'S a startling sight. You're drinking and smoking around a campfire with your friends, and suddenly you're in the middle of a circle of 30 cows."
"It was wild."
Happy little trees.
"Bob Ross's voice was intentionally soothing and quiet."
"He was a Airforce Master Sergeant, 'I was the guy who makes you scrub the latrine, the guy who makes you make your bed, the guy who screams at you for being late to work. The job requires you to be a mean, tough person. And I was fed up with it. I promised myself that if I ever got away from it, it wasn't going to be that way anymore.'"
"My wife and I have been watching Bob Ross' The Joy of Painting on YouTube. If you haven't checked it out, it is really relaxing and sometimes we fall asleep to it on the tv while lying in bed."
"We sometimes like to pick paintings and do a Bob Ross Night. We get out our supplies, some alcohol and some snacks, and we just watch Bob teach us. Some of the paintings do come out well."
More libraries than McDonald's.
"That there are more public libraries in the US than there are McDonald's. I grew up poor and the library was a refuge for me, my library card was the only thing I carried in my first wallet."
"I started taking my kids to libraries like my dad did with me and my brothers when we were kids."
"I f*cking love libraries man."
"Libraries are great! I spent the last 14 years living in a city with an underfunded library system, where I could never find what I was looking for. I moved to a different city that believes in funding public services, and I've been taking full advantage of my local library now."
Animals in mourning.
"Horses mourn the death of other creatures, not just horses. When my daughter was younger we took her to riding lessons. One of the horses stepped on one of the barn cats and killed it. It was buried inside the horse pen and ALL of them, including the younger one that was usually a pita and super playful, were standing around the burial area with their heads down. They were like this for 2 days I was told and this was common for how they deal with the dead."
- tarnin
"Elephants also mourn the dead hence the term 'Elephant graveyard' where relatives pay homage to those that have fallen. It seems the concept of life and death isn't an exclusive human thing."
"Crows mourn the deaths of other crows in a similar manner. They stand in a circle around the deceased and sometimes raise their wings up. Very surreal thing to see. They also remember faces and hold grudges, so be kind to your local crows."
Pets really are healing.
"Interacting with pets causes brain to make oxytocin."
"And serotonin."
"Where there was a lethal bus accident outside my workplace that had killed 8 passengers including coworkers, our workplace brought in some puppies for people to enjoy to make them feel better."
Mr. Rogers fun fact.
"Every one of the sweaters Mr. Rogers wore on his show were hand knitted by his mom."
"Bonus Neighborhood fact, Mr. Rogers began to include a segment of the show where he fed his fish because a child wrote him, concerned about whether or not they were still alive and well."
"Mr. Rogers kept to a fairly rigid diet and exercise program, in order to consistently weigh 143 pounds. 143 was important to him, because the word 'I' contains 1 letter, the word 'love' contains 4 letters, and the word 'you' contains 3 letters."
"So, 143 = 'I love you.'"
"After he passed away, the Governor of Pennsylvania declared May 23 - the 143rd day of the year - to be '143 Day,' in honor of Mr. Rogers. Citizens are encouraged to show kindness to neighbors on May 23. (And every other day)."
"He responded to every single letter he received, and kept every letter and drawing in a special filing cabinet. He considered every letter and drawing to be sacred."
"He named his puppet King Friday the 13th because he didn't like the negative stigma associated with Friday the 13th, and wanted children to associate Friday the 13th with a friendly puppet rather than a day of bad luck or evil."
"One night, Mr. Rogers was invited to a fancy dinner for PBS employees and executives. He was given a limousine ride to the restaurant. When they arrived, Mr. Rogers asked the chauffer when they would see each other again. The chauffeur explained that he would wait 2-3 hours outside, in the car, then drive him home."
"This didn't sit right with Mr. Rogers. So, he insisted on having the chauffeur join him for dinner."
"On the way home, Mr. Rogers sat in the front seat with the chauffeur, getting to know him better. As the chauffeur told Mr. Rogers what a fan his children were of the show, Mr. Rogers asked the chauffeur if he could meet them. The chauffeur took Mr. Rogers to his own home, where Mr. Rogers met everyone, hung out for a couple hours, and even played piano for them."
"The chauffeur said it was one of the best days of his life."
Some of these really hit hard. If you needed a few happy tears today, we hope this did it for you. There's a lot of difficult news in the world right now and it's important to remember that there are good, wholesome things happening all at the same time.
Want to "know" more? Never miss another big, odd, funny, or heartbreaking moment again. Sign up for the Knowable newsletter here.
Keep reading...
Show less
Hey ... wanna watch a totally wholesome internet slapfight?
Yeah you do. Come on, we got you covered.
Keep reading...
Show less
We are living in one of the darkest times of life. It has seemed for quite sometime that humanity has lost it's way. Every time we turn on the news or check our newsfeed it's bad people and apocalyptic events. That is why it is now more important than ever to remember that good people exist, and humanity is pure at heart. History is flooded with greatness, we just have to dig a little deeper to find it these days.
Redditor
u/An_Annoying_Otaku
wanted to hear about happier times from humanity's past by asking.....
Historians of Reddit, what is the most wholesome moment from history?
Want to "know" more? Never miss another big, odd, funny, or heartbreaking moment again. Sign up for the Knowable newsletter here.

Keep reading...
Show less
Teaching and learning online has become a signifiant part of life, especially nowadays. Teachers and students not only find themselves in an intimate situation regarding education they find themselves intimately glimpsing into one another's lives. We learn unexpected and often wonderful things about one another when we find ourselves in each other's homes, in person and virtually.
Redditor u/AgentVirginia wanted to hear from the teachers out there so they could spread some much needed sunshine by asking....
Teachers of reddit what are some wholesome experiences with online learning?
"wait, I have a surprise"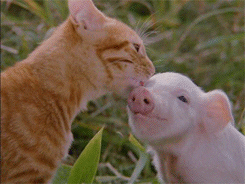 Giphy
Yesterday, one of my autistic kiddos said "wait, I have a surprise," right before we ended our lesson. He came back carrying a cat. I said "Ummm, you don't have a cat!" and he said "I know, that's the surprise!" Still have no idea where the cat came from, but we laughed nonetheless. youalsogetnodinner
"HEY. GET OFF MY CAR!!"
I was on a zoom call for animation last week. my teacher was on her ranch, for some reason (i arrived late so i don't know why). she was talking about our work for next year and then she yelled "HEY. GET OFF MY CAR" and flipped her camera around to reveal a goat sitting smugly on the hood of her bright orange car.
She couldn't really do much to take it off while on call. the call got cut short anyway, since her horse got loose. good time. jumping_meerkat
Physics.
I teach Physics.
I love the fact that I've been able to:
Really know some of my students as people (see their pets, talk about their siblings doing homework next to them, see them joke with their families, etc.)
Watch some students blossom under this model. The shy girl that never talks in class? Super confident online. The kid with messy writing or that never takes notes? Makes nice infographics of the class materials and shares with the class. SpicyAbsinthe
In near silence.....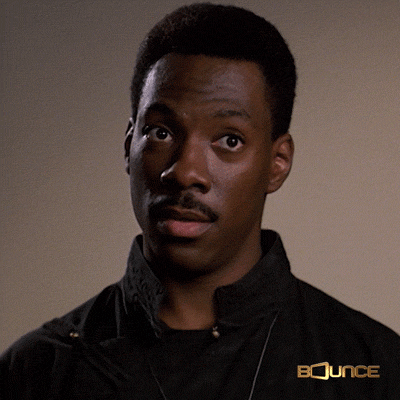 Giphy
I teach middle school. I'm always available by email, but once a week, I use our school's conferencing tool to review material and directly answer questions - like virtual office hours. I have a couple of classes where no one shows up, and that's fine. I don't require it.
One day, I had over half of one class show up. We reviewed the lesson, and I said that if they didn't have questions, they could leave. A few minutes went by, and they were all just working away in near silence.
I reminded them they could leave. Someone goes, "I know, but I miss being in class, and this is as close as I can get."
Many of them felt isolated and were extremely bored. I left the chat up for the rest of the allotted time to let them catch up and work on other homework together. They really miss each other.
I really hope we're able to go back in the fall. I miss them, and I'm supposed to have that group again next year. MissDaywalker
I'm still waiting.
College professor here. I'm still waiting.
This is so hard. It's all I do now other than eat and sleep (and sometimes can't even do that), and everyone seems miserable.
My students are all kinds of dissatisfied, some want to be able to do things on their own time, they want recordings, practice problems, etc., and can't be bothered to show up to classes during designated times. Others demand video classes and for things to be like they were before.
It's hard for me to have video classes or record demos/lectures because we live in a tiny apartment and I have very little privacy, this is much more stressful than I would have expected.
I am changing the syllabus every week to keep up with the demands of the students who can't make the old deadlines and because I can't cover the same material the same way.
My family is being neglected, and they are miserable. I haven't been able to get to any of my research and my collaborators are annoyed. I guess, everyone is on edge these days anyway, but this definitely feels like a lose-lose-lose situation.
I feel like everyone is mad at me, including myself.
Sorry, I guess really just needed to vent. survivalothefittest
It made me cry.​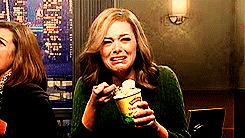 Giphy
About 10 years ago I taught early online classes at a University. There was no FaceTime component so you just communicated in chatrooms or through email.
A kid emailed me that he was gonna be late handing in his assignment cause a family member died.
I just responded in a human way, said sorry, told him not to worry and hand it in when ready, etc. Talked a little bit about the family member (I can't remember who now which feels shitty but it was long ago).
Anyways, didn't feel like anything special just like what you should do.
But at the final exam which they did have to show up for in person, the kid came up to me after, I'd never seen him before. Handed his paper in and then gave me the biggest bear hug ever. Then told me it meant a lot that we talked then.
It made me cry. billbapapa
Who people are....
My Social Studies teacher always introduces us to her cat and sometimes her kids during every lesson.
My science teacher accidentally turned on a hotdog filter and took five minutes to turn it off.
I joined a google meet once with like 30 kids in it and we were wondering why the teacher was muted with video off and right as the teacher turned on the camera, we all heard like, porn. The teacher was watching porn.
One of my tutors, during online tutoring spent the entire time watching tiktok instead of helping me with my math homework. ParallelGalaxiies
Precious.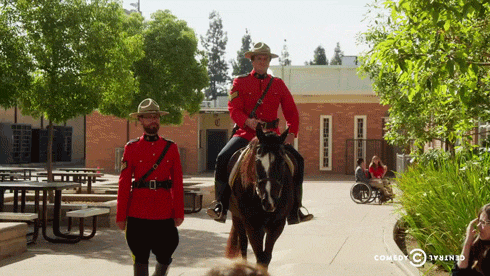 Giphy
Yesterday one of my students showed up to our online class wearing his uniform! It was so precious. naivemelody4
In 2020....
I teach history at a community college. Most people who take history don't actually care about it, but some are engaged. When I give lectures, I try to relate history to real world examples people might face in 2020 to comprehend the material better.
I've had numerous students, some who were good when we were in class and others who weren't as engaged, leave comments about missing going to class and that my explanations of events helped them understand things better.
If anything, online classes have made me realize that I can assign readings and give PowerPoints, but a lot of meaningful comprehension comes with how I explain things.
I've only been teaching a year, but it's nice to think I'm doing something right. OkayestHistorian
Smiles....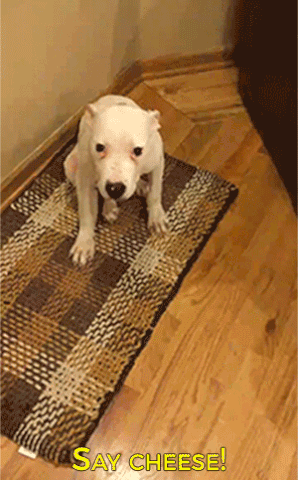 Giphy
Couple of things that made me smile. I accidentally started up one class half hour early as the timings are different on Friday. One of the older kids I have, aged 11, logged in anyway and proceeded to show me his rock collection, his two cats and the comic he'd been working on, but for the entire half hour until the class really started.
Very sweet. Secondly, my colleague who works in kindergarten told us about one kid aged 3. His parents left him alone for a while and whilst on camera, he just went and hid in a cupboard and shut the door for the remainder of the video. misscat15
Do you have something to confess to George? Text "Secrets" or "
" to +1 (310) 299-9390 to talk to him about it.
Keep reading...
Show less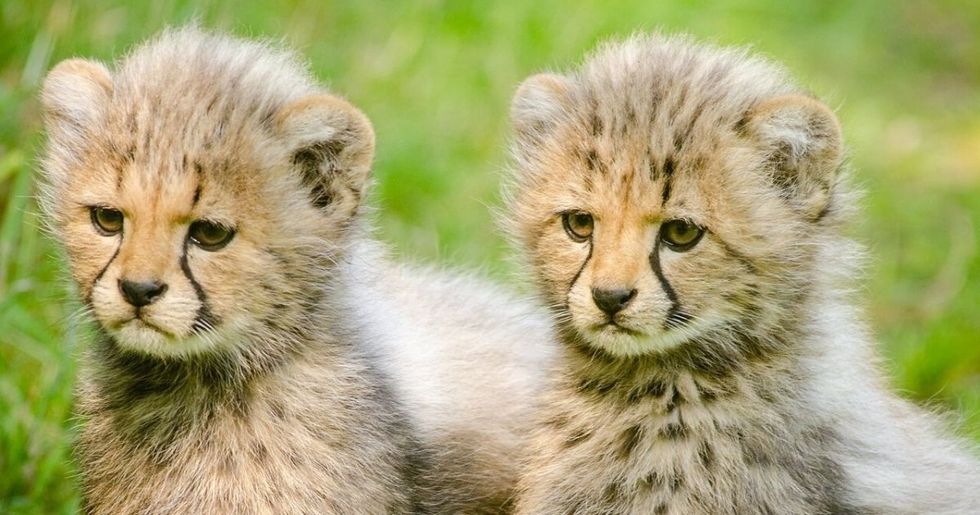 Cheetahs naturally have low self-confidence so facilities that rescue, rehabilitate or house them often have to come up with solutions to help them feel good about themselves. One of the most effective? Getting the cheetah an emotional support dog.
According to the animal training people at San Diego Zoo,
"Cheetahs are quite shy instinctively, and you can't breed that out of them. When you pair them with a dog, the cheetah looks to the dog for cues and learns to model their behavior. It's about getting them to read that calm, happy-go-lucky vibe from the dog."
So zoos and rescue/rehab facilities are out there adopting dogs to bring home to the cheetahs, not as snacks, but just to be homies. It's adorable fluffy wholesomeness that looks like this.
Do you have something to confess to George? Text "Secrets" or "
" to +1 (310) 299-9390 to talk to him about it.
Keep reading...
Show less