Reddit user ThrowAwayMyLife2341 asked: 'What are some events in recorded history that are extremely hard to believe, but without a doubt actually happened?'
While we may not all enjoy studying history, we all have certain types of stories that interest us, and one that seems to catch everyone's attention are the hard-to-believe, almost far-fetched tales.
Interestingly enough, history is full of these stories, leaving many to believe that reality is truly stranger than fiction.
Redditor ThrowAwayMyLife2341 asked:
"What are some events in recorded history that are extremely hard to believe, but without a doubt actually happened?"
Second Chance Flight
"My colleague was on the plane to Hawaii where the entire top of the plane ripped off… they flew the rest of the way without any overhead."
"They landed and everyone walked off. It's absolutely insane to see the pictures. Talk about being given a second chance."
- SkydivingSquid
Running Late for the Olympics
"In 1908, Russia showed up 12 days late to the Olympics because the world switched calendars while they did not."
- drailCA
"To accommodate the Russian team, some events were rescheduled so that the Russian athletes could participate. This led to a longer duration for those Olympics, which lasted from April 27 to October 31, making it the longest Olympic Games in history."
- parkerjh
An Inescapable War
"The Battle of Bull Run, one of the first battles of the US Civil War, occurred on and around Wilmer McClean's farm in Northern Virginia. Not wanting to live surrounded by war, McClean and his family moved to Appomattox Courthouse, Virginia."
"The Battle of Appomattox Courthouse was the last significant battle between Union and Confederate forces. The Confederates signed the surrender order in Wilmer's sitting room."
"It is said that the Civil War started on Wilmer's farm and ended in his sitting room."
- csudebate
History of Bombings
"There was a Japanese man called Tsutomu Yamaguchi who was on his way to work in Hiroshima in 1945, when he saw falling through the sky, two miles from where he stood, what ultimately turned out to be the atomic bomb."
"He had just enough time to take cover in a ditch as the bomb detonated and miraculously he survived. Somehow the Hiroshima train station was still operational and so Yamaguchi, battered, bombed and bruised, decided to board a train to his family home so he could recover... in Nagasaki."
"Three days later, Yamaguchi was called into work to explain what he saw, which he did. At work, as he began to tell the story of what happened, the second bomb dropped."
"It was the reinforced concrete walls around him that saved him this time, and Yamaguchi quickly ran to find his wife and son. Ground temperatures in the city reached 4,000°C and radioactive rain poured down."
"The family's home was destroyed, but Yamaguchi's wife and son had thankfully been out shopping - looking for burn ointment for Yamaguchi, when the bomb fell, and they'd survived."
"Despite this ordeal of having survived two nuclear explosions and subsequent radiation exposure, Yamaguchi went on to live till 93 yrs of age. He died in 2010 after being recognized by the Japanese government as a 'nijyuu hibakusha,' or 'twice-bombed person.'"
- Voodizzy_
A Monumental Fall
"Nicholas Alkemade fell 18,000 feet without a parachute from a burning plane in 1944 and suffered no serious injury."
- hazps
"I see how the snow cover helped but how he didn't get skewered by pine trees or break a single bone is shocking."
- switchbladeeatworld
"Imagine what he was thinking when he got up from that fall. What kind of crazy thoughts were running through his head."
- Lankey_Craig
"'Yeah, no one is gonna believe this one.'"
- Pennywise626
"Germans almost didn't, after finding him in just a flight suit but no parachute. They initially pegged him as a spy who'd been dropped behind their lines and had stashed his chute and gear. As such, he was likely to be executed."
"Except Alkemade was so insistent his captors went and found the wreckage of his aircraft, with the burnt remains of his chute stashed behind his gun position. Germans told him the news and shared vodka with him to celebrate."
- JohnnyJohnCowboyMan
Mass Dance in France
"That time everyone died of a dancing sickness where they danced themselves to death in France. Mass hysteria."
- DavinaCole
"St. Vitus' Dance, as it is called, still doesn't have a definitely known cause."
"New research as of 2021 shows Sydenham chorea as the most likely cause."
- ENFJPLinguaphile
The Return of the Sun
"The Battle of Halys."
"In roughly 6th century BC, the Medes and the Lydians were at war. The war had lasted for six years and climaxed at the Battle of Halys."
"During the battle, a solar eclipse began. Both sides believed that the Gods were angry at their long and bloody war, and were taking the sun away from them."
"They declared peace that day, and the sun was returned. But yeah, a war ended because of a solar eclipse."
- TheRogueBear
A Spicy Battle
"The Nutmeg Wars. The Dutch and the English went to war THREE times over nutmeg, which at the time was only known to grow on one South Pacific island."
- missoularedhead
Entertaining Prisoners
"Theodore Roosevelt found his boat was stolen. So he built a new boat, tracked the thieves down, and arrested them."
"He then proceeded to walk them multiple days, without sleeping, so they could receive a trial instead of just shooting them on the spot."
"It was in the middle of a harsh winter so he didn't handcuff them (for fear they'd get frostbite), so instead, he just kept himself awake by reading Tolstoy with a gun trained on them the whole trek."
- Another_Road
"That's only the twenty-second most Teddy thing I've ever read, but a new one, which makes me love it."
- Beard_of_Valor
"I am always half convinced that Teddy Roosevelt was not a real person. No one could have been that absolutely wild and done that many things, but there is just too much overwhelming proof."
- LeSilverKitsune
Christmas Day 1914
"Christmas day 1914. The truce on the WW1 battlefields."
"It shows the humanity inside everyone, but they were able to wake up the next day and go straight back to war, kill the men that they'd spent a sincere day with."
- PotterWhoLock01
Honoring Everyone's Dead
"I can't remember where I saw/heard the story of Christmas Day 1914 (I think from the BBC), but I believe from one of the last-living Tommys, who said that whilst they were forced to start shooting at each other, the majority of shots intentionally missed, from both sides of no man's land."
"I believe it was also the same man who said, in reference to Remembrance Day, to also remember the Germans. That stuck with me. They were like our lads; sent out to fight a war for war's sake, forced to do unspeakable things to other men because some higher-up told them they had to."
- The_Gene_Genie
"Australia is a bit like this with regard to the Turks on ANZAC Day."
"One of the main ceremonies is reading the letter from Turkish commander and later founder of modern Turkey, Kemal Atatürk:"
"'Those heroes that shed their blood and lost their lives... you are now lying in the soil of a friendly country. Therefore, rest in peace. There is no difference between the Johnnies and the Mehmets to us where they lie side by side here in this country of ours...'"
"'You, the mothers who sent their sons from far away countries wipe away your tears. Your sons are now lying in our bosom and are in peace. After having lost their lives on this land they have become our sons, as well.'"
- Zebidee
The Medical Church
"In 1944, during the allied invasion of France, 2 American paramedics, Ken Moore and Robert Wright, 101st Airborne, saved around 80 soldiers of both sides, allied and axis. They set themselves up in a church, had only what was in their first aid kits and medic bags, and had a strict no-gun policy."
"The church was almost destroyed by a mortar shell, but it didn't go off. It was almost destroyed again, due to friendly fire. Ken Moore would risk his life by venturing out of the church and finding injured soldiers, and both medics stayed behind at the church, even though the rest of their forces had to retreat. Wright took on the responsibility of looking after the soldiers."
"The church still stands in Angoville-au-Plain, France, the blood-stained pews are still there, and a broken tile from the mortar shell was never fixed, to honor the legacy of these men."
"This is very simplified, and probably inaccurate in a few ways, but it is still an incredible story."
- JustACanadianGuy07
A Lack of Perspective
"In 1903, The New York Times published an article about flying machines. They stated that it would take the combined efforts of all Mathematicians and mechanics 1-to-10 million years for powered flight to be achieved."
"Anyway, about nine weeks later, the Wright brothers achieved powered flight for the first time."
"They were also overly cynical after. In 1910 they said that flight would only ever be for billionaires, of course, we had commercial flights by around the 60s achievable for many."
- Joe_PM2804
The Year Without Summer
"1816, The Year Without Summer."
- theassassintherapist
"I'm a big classic horror fan, so I'm kinda glad this happened. Indirectly lead to Mary Shelley writing 'Frankenstein.'"
- UniversalHammer71
An Astronomical Life Cycle
"Halley's Comet appeared in the sky when Mark Twain was born in 1835."
"The comet moves in a seventy-five or seventy-six-year orbit, and, as it neared Earth once again, Twain said, 'I came in with Halley's Comet and I expect to go out with it.'"
"Sure enough, he died on April 21, 1910, just as the comet made its next pass within sight of Earth."
- SuvenPan
While history may not be everyone's favorite subject, it'd be really hard to believe if someone didn't find at least one of these hard-to-believe occurrences interesting.
Reddit user Ok_Guidance_1916 asked: 'What is the weirdest fact you know?'
All of us, if we really give ourselves time to think about it, know some pretty interesting things.
But while some things we know could be reasonable conversation starters, some of us know some things that are just plain weird.
Redditor Ok_Guidance_1916 asked:
"What is the weirdest fact you know?"
Bees: Unexpectedly Playful
"Bees like to play. Scientists put bees in a box thing under stress-free conditions with a few wooden round balls scattered about to see what would happen."
"There are videos of this experiment, and the bees just climb all over these wooden spheres, rolling them around happily. It's the cutest thing."
"The videos are very easy to find, but here is one of my favorites. One bee in particular from this very experiment came back and played with a ball FORTY times in one day. It had the best time of its life."
- WideFox116
"Every single thing I learn about bees makes me like them more."
- PepperoniJedi
Frogs: With Eyes Bigger Than Their Stomachs
"Frogs swallow using their eyes."
"If you've ever seen a frog eat something, they close their eyes as they swallow. They're using their eyes and eye muscles to push food down their little throats."
- LtColShinySides
Space: Much Bigger than the Candy Bar
"If you looked at one star per second, it would take you over 3,000 years to look at all the stars in the Milky Way galaxy."
- meresymptom
"And there are 20 times the number of galaxies in the universe as there are stars in our Milky Way."
- KonaBrad
Roald Dahl: Famous Last Swears
"Roald Dahl's last words were, 'Ow, f**k!'"
""The best part of this one is the context. He had prepared some lovely and touching last words, which he did indeed successfully say to his family at the appropriate time: 'You know, I'm not frightened. It's just that I will miss you all so much.'"
"Then, when he had apparently fallen unconscious, the nurse injected him with morphine to ease his passing. The still-alive Dahl stirred and uttered his actual last words: 'Ow, f**k!'"
- havron
Manatees and Hippos: Surprisingly Round
"Manatees aren't fat. They're round."
"Many mammals develop a layer of fat or blubber to preserve body heat. Manatees are tropical mammals and do not need a lot of body fat."
- MrHyde_Is_Awake
"Hippopotamus also only have around 2% body fat, which is lower than professional bodybuilders normally get for competition."
- iCameToLearnSomeCode
"...Which is why they are a lot faster than they seem, and can easily split you in half in one bite."
- MadxCarnage
"Yeah, don't mess with professional bodybuilders."
- JesusIsMyZoloft
The Space-Time Continuum
"Rosa Parks could have seen Shrek in theaters."
- narwhalsonacid
Kidneys: Collect All Five!
"When you get a kidney transplant they leave the old ones in unless there's a reason to remove them (cancer etc)
I currently have five. Two original, two failed transplants, one functioning transplant."
- toomuchisjustenough
"On this episode of 'Hoarders'...'"
"(Seriously, I hope you're doing well now.)"
- OhWhatsHisName
KFC: Committed to Their Recipe
"KFC follows 11 people on Twitter: the five former Spice Girls and six guys named Herb."
- jliol
"Please let this be true."
"EDIT: I just looked it up. It's true. That's golden."
- disastertwink
"...fried perfection with our amazing blend of 11 herbs and spices. Get two pieces with a side and a biscuit for just five dollars!"
- Dason37
Get that Natural Platypus Glow
"Platypus glow when you hit them with UV light."
- bregorthebard
"That seems a bit extreme, couldn't you just shine the UV light on them instead?"
- IBeAPirate01
The Shock of the S.S. Daniel J. Morrell
"In recent times, more people have become aware of the story of the S.S. Daniel J. Morrell, a 600-foot-long Great Lakes ship that broke in half, and people on the front section thought they saw another ship coming to rescue them, but it was in fact the rear section approaching them under power."
"What people seldom learn is that, when the wreck pieces were discovered, the lifeboats of the rear section weren't deployed in the apparently three hours that it continued to steam along before sinking, thus leading analysts to conclude that the staff in the rear section had no idea the ship had even broken apart until it sank."
- CorsairVI
Jellyfish: The Biological Fountain of Youth
"In the animal kingdom, there is a type of jellyfish called the Immortal Jellyfish (scientifically known as Turritopsis Dohrnii)."
"What makes it fascinating is its ability to revert back to its earliest form after reaching adulthood. When facing environmental stress or old age, it can transform its cells, essentially returning to a polyp stage and then growing into a new adult jellyfish."
"This process can theoretically repeat indefinitely, hence the name 'Immortal Jellyfish.' While it's not truly immortal in the sense of living forever, it has an exceptional regenerative capability that allows it to bypass the typical life cycle limitations of other organisms."
- side-hustler
"It's worth noting that it IS biologically immortal; it just can't ever achieve that because they are food for other animals."
"Also, they're able to age backward through transdifferentiation, in which adult cells revert back into stem cells so that they can become juvenile cells."
"If we can understand how they do that, it would likely help cure a bunch of different cancers."
- Zane_628
Forest Mice: Just Wanna Have Fun
"If you place hamster wheels in the forest, mice will run on them for fun."
- Eniptsu
"That's actually pretty wholesome and a fun fact."
- taddymason_76
A Rowing Metaphor: Looking to the Past
"In most languages, people think of the future as 'in front' of them and the past as 'behind' them. So we think of ourselves as 'moving forward' in time. It's such an ingrained metaphor that we don't even think about it."
"But there are a couple of outliers: languages where the past is 'in front' and the future is 'behind.'"
"In at least one of these languages, someone explained that the past is in front because you can see it. You know what was in your past, but the future is a mystery you can't see, just like you can't see what's behind you."
- picked-papaya
"Like rowing a boat, we enter the future backwards. All we see are scenes of the past, and one cannot see the views of tomorrow."
- ddyourpleasure
The Earliest Book and Late to Rise
"I'll give two:"
"The Tale of Genji, usually considered the be the world's first novel (not to be confused with Don Quixote, the first modern novel) is over 1000 years old."
"China is all under one time-zone officially; Beijing Time, to be specific, which means that all the way in the west of the country, the sun rises around 10 AM."
- TricellCEO
The Kale Doesn't Fall Far From the Broccoli
"Broccoli, cauliflower, kale, cabbage, and Brussel Sprouts are all the same plant cultivated for different characteristics."
- thewilyone
"That's cool and strange, yet they taste so different."
- CelifrogTwo
It's always fascinating to learn new things, but it's especially cool when they are unexpected things.
From tumbling bees to elongated time zones, there's always a new piece of information to pick up.
Facts are crazy.
They've been politicized so much in the last decade that one never knows what to believe is fact or fiction.
Who knew that one day 'The Onion' would be handing out true stories?
Or that SNL would be parodied by life itself.
There have been so many times I've sat gobsmacked by what I've read or heard coming out of an actual person's mouth.
Science and history are full of information that just sounds bafflingly insane.
Redditor Kondellark wondered about what life truths are so outrageous they nearly prove truth is stranger than fiction, so they asked:
"What is a true fact so baffling, it should be false?"
The truth will always be more off the wall than we think.
Lies have to come from somewhere.
That Decade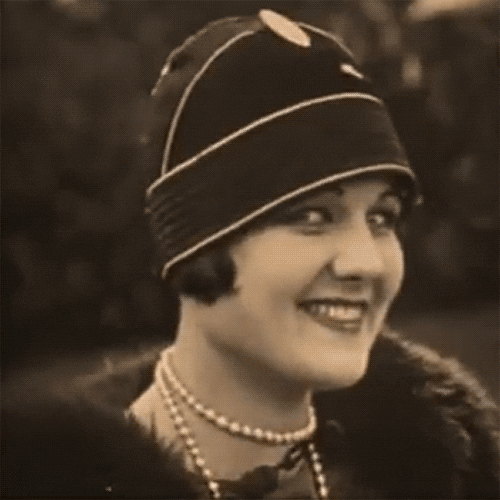 roaring twenties smile GIF
Giphy
"There used to be a radioactive energy drink called 'Radithor' that was in the US market for a decade from 1918-1928. Some of the more prominent users had to be buried in lead coffins."
WildWonderWolf
The Power
"There is a 1 in roughly 5.2 to the 61st power chance that if you were to slap a table, all of the molecules in your hand and the table would miss each other and your hand would go through it."
"Story time: I learned this fact from a deep intellectual conversation with my engineering class 2 years ago, so there very well could be some kind of detail I'm missing here, but nonetheless, what i said is theoretically true."
32151134
Go Wayne!
"You could take away all of Wayne Gretzky's goals that he scored during his career and he would still be the all-time NHL points leader off his assists alone."
"Bonus Gretzky fact: He and his brother own the record for being the highest scoring pair of siblings. Brent had 4 points in his whole career."
holy_cal
"Of every father/son combo in NHL history, Wayne and Trevor Gretzky have the most goals. Trevor Gretzky was a baseball player."
REDDIT
Damage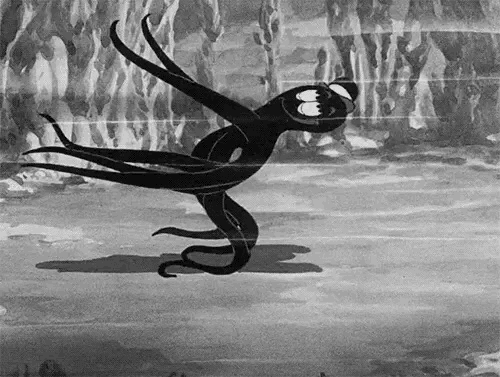 happy betty boop GIF by OctoNation
Giphy
"Giant squids have a donut shaped brain so their esophagus can run through the middle. If they try to swallow too large a bite of food they can get brain damage."
VerminSupreme__
Unless a squid is fried with marinara sauce... stay away from me.
Bad Face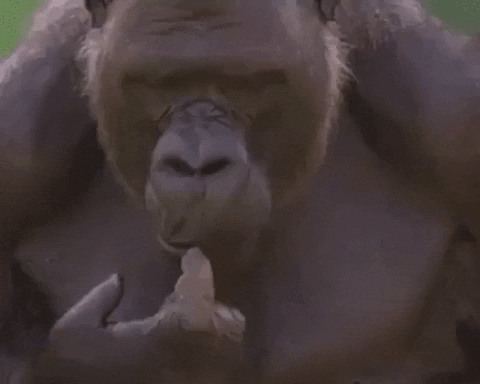 Wide Eyed Reaction GIF by MOODMAN
Giphy
"If a gorilla looks grumpy, it's because they are relaxed and at ease."
REDDIT
"So I'm a gorilla. Cool."
REDDIT
Think about that...
"When the 22nd President of the U.S., Grover Cleveland was 27 years old, he was friends with a married couple who had a baby girl named Frances. As a gift, he bought them a high-end baby stroller for little Frances. 21 years later, he married Frances and she became the youngest 1st Lady. Think about that."
FixFalcon
"This isn't mindblowing or anything, but a fun presidential fact: Grover Cleveland was also the only U.S. President to serve two non-consecutive terms. He was the 22nd AND 24th President, with Benjamin Harrison (23rd President) serving as the meat in the sandwich that was Grover Cleveland's two terms."
japanishinquisition
In the Hole
"The gravity of black holes is so great that it literally bends light around the black hole, so that if you could somehow stand close enough to a black hole and look straight ahead, you would actually see the back of your own head."
chyko9
"So going through a black hole = realizing we all live in a videogame."
"While getting close to the black hole you start seeing weird things. Thinking that light is just being freaky... you suddenly go from thinking the last thing you see before you step into the next dimension is the back of your own head, to realizing it's actually just you currently looking at yourself on a screen in 3rd person view."
jaqueburton
no food at all...
"A morbidly obese person can survive with absolute starvation without any sickness or feeling ill (under close control). There have been studies since 60's, there is a patient in 1973 who went under a 382 day starvation diet for therapuetic purposes under close control with only vitamin and mineral supplements and water intake without protein, carbohydrate or fat intake (no food at all)."
"Dropped from 207 kg to 88kg and maintained it. After a follow up check-up 5 years later, the patient was 96 kilograms, stabilized. Prolonged fasting had no ill effects. If anybody is curious about the article, the pubmed ID is: PMC2495396."
Dartosismyname
Crunchy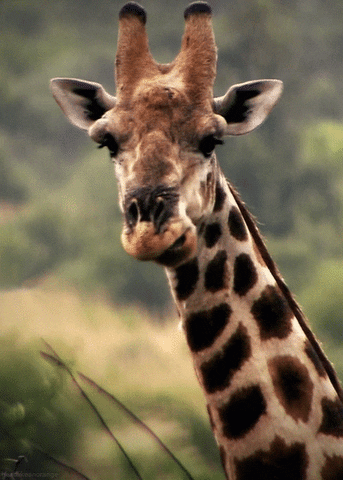 Loop Waiting GIF
Giphy
"Giraffes eat bones."
REDDIT
"When I was in Africa we were legit surrounded by a family (?) of 12 giraffes. Then one bent over and picked up a gazelle carcass, looked dead into our eyes as it ate it's leg. It was so f**king creepy."
Kibeth_8
I knew there was something off about giraffes.
Do you have anything to add? Let us know in the comments below.
A long time ago, in a land far, far away (AKA Ancient Greece), it was believed that redheads turned into vampires when they died. This was because redheads are naturally pale and sensitive to sunlight, both of which are characteristics of fabled vampires.
This is known as a ridiculous historical fact. I only know it because of research I did for a paper back in high school.
Apparently, there are a lot of ridiculous historical facts, and Reddit users know a lot of them!
Curious to find out exactly what facts they know, Redditor yeet42021 asked:

"What are some ridiculous history facts?"
Car Accidents Can Never Be Avoided
"In 1895, the entire state of Ohio had only 2 cars."
"Both cars managed to still smash into each other"
– cannedrex2406
"And apparently no one here has learned how to drive better since."

– Supringsinglyawesome
Never Forgot The Scolding
"When Alexander the Great was a child he was reprimanded by a teacher for wastefully throwing two whole fistfuls of rare incense into a sacrificial fire. When he was an adult and captured Gaza, which happened to be the prime agricultural source of the incense he wasted, he sent home 18 tons of it home to the same teacher as a gift."
– oh_its_him_again
"Was that a "Have some of this valuable incense!", or a "It's not so rare after all, is it?""
– ThisIsUrIAmUr
"More like a "F*ck you, I'm Alexander. I'm so great I added it to my name.""
– Smayteeh
Shoot Me Twice, Shame On You
"Former US President Andrew Jackson was approached by a man who pulled a gun on him.(smaller history fact this was the first assassination attempt on a US President). The man pulled the trigger and the cap went off but the gunpowder failed to light. The man pulled a second gun and fired, but the gunpowder again failed to light. The assassin tried to get away, but not before Andrew Jackson got him and beat the sh*t out of him with a cane."
– nkonkleksp
Mistaken Prediction
"Thomas Jefferson and John Adams died on the same day."
"July 4th, 1826. The 50th Anniversary of them both signing the declaration of Independence."
"Adams's last words were: "Thomas Jefferson survives.""
"He was wrong by about 5 hours."
– MiataCory
Never Forget
"The first bomb dropped on Berlin by the British during WW2 claimed no human casualties. But it did kill an elephant."
– Dapianoman
So Many Interesting Tidbits Here
"When the romans laid siege to Themyscera, a real place weirdly enough, they attempted to tunnel into the city. The Themyscerans released bears into the tunnels."
– OnionsHaveLairAction
"RELEASE THE BEARS OF WAR"
– __xor__
Royal Heritage
"When the Netherlands was occupied by rhe Nazis in 1940 many people fled to Canada, including Princess Juliana of the Netherlands and her husband Prince Bernhard of Lippe-Biesterfeld. Their daughter, Princess Margriet was born in Ottawa."
"Not knowing if the baby would be male, and hence the heir to the throne, Canada declared the maternity ward of the Ottawa hospital extraterritorial, which means it became an international territory. This meant that the baby would derive its nationality only from its mother, making it 100% Dutch."
– SlothOfDoom
"I'm writing a paper on this for Uni right now."
"The Dutch still send thousands of tulip bulbs to Ottawa as a thank you every year, and as a result, Ottawa has its own tulip festival."
– PegBundysBonBons
Winter Is Evil
"The longest ever US presidential inauguration speech was made by William Henry Harrison on March 4th, 1841. The day had terrible weather, yet Harrison chose to deliver his speech nonetheless, running 8445 words."
"In fact the speech was so long, and the weather so terrible, that Harrison caught pneumonia and died on April 4th, making him the shortest reigning US president ever"
– TiBiDi
Well, That Tracks
"The only Japanese passenger on the Titanic, Masabumi Hosono, survived the disaster, only to loose his job for "Not dying honorably like the others.""
– Compens8ing
Repeated Trauma
"Abraham Lincoln's son (Robert Todd Lincoln) was present at three different presidential assassinations. After McKinley, he decided not to accept any more invitations."
– m_sporkboy
Malta
"The entire country of Malta was awarded the George Cross for its efforts in WWII. It's still on their flag."
PotentBeverage
"Interestingly enough, it sounds like the conditions for the awarding of the cross are kind of similar to how the Knights Hospitallier operated back in the sword and shield days. If you're unfamiliar, they were more or less a precursor to the red cross and the first real paramedics."
Graawwrr·
Potato Propoganda
"Potatoes were not very popular as a food in France. Like they were seen as fit only for animals. Not only that but they were considered generally not digestible by humans. So a pharmacist named Parmentier knew they were good food and wanted to popularize them among the working class. So he got a 2 acre farm to grow potatoes and placed armed guards around it at all times. People assumed armed guards meant something very valuable was growing there so they began to steal the potatoes."
"That's how potatoes became popular in france's working class."
burningmanonacid
Forgot to claim peace
"Montenegro technically was in war with Japan for 101 years and they signed a peace treaty in 2006. Montenegro was alligned with Russia in Russo-Japanese War and they declared war on Japan but they forgot to peace."
Erlichten
Spies
"Once FDR died, Truman didn't know about the Manhattan Project, but when he found out he subtly tried to tell Stalin they were working on something big. Stalin was like "yeah dude, I knew before you did." Since he had so many spies in America."
Lafuffa
Seclusion
"Henry Cavendish. The man who was vital in the discovery of gases and discovered hydrogen. He inherited a ton of money from his uncle, and built a special castle, I think. He was incredibly introverted, so it was designed so that he never had to meet or see any of his servants. He communicated with them through notes only. He did, however, appreciate other scientists coming to visit and talk. His works mostly came after his death of course, but I found this guy interesting."
Warden_2102
The Rules of Battle
"During the Viking era, there was a leader named Sigurd. He allied with a Viking warlord named Thorstein. He wanted to conquer more land and expand his territory. He had already been very successful in doing so. This was until he feuded with another leader called Máel Bucktoothed or Máel Tusk, as his front two teeth were abnormally large and bucktoothed."
"They decided to settle their matters on the battle field and both agreed on bringing 40 men each for the battle. However, Sigurd ignored the terms and brought 80 men. Bucktoothed had realised he had been betrayed but did not give up. They killed a number of Sigurd's men, but alas, they were overpowered and were all killed."
"Here's the catch; after the battle, Sigurd ordered his men to behead all the enemies and tie them to their saddles as trophies. However, as Sigurd rode home in victory, the severed head of Bucktoothed pierced his leg, which lead to an infection, killing him soon after."
sourcec0de1010
Yeah, I would've done the same thing.
Do you have any juicy historical tidbits to add? Let us know in the comments below.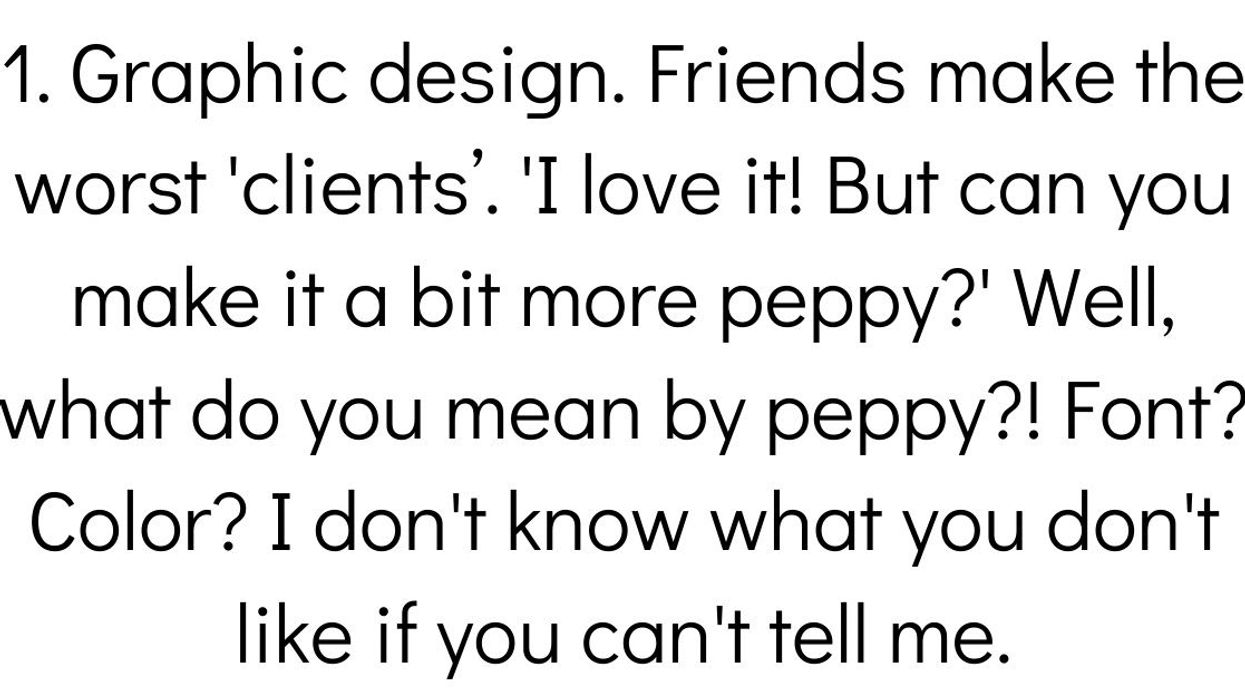 Why can't we all be brilliant at making tons of money doing only things that make us happy? And things that are easy? Why do we have to be gifted at things that drive us crazy? It's infuriating but it's life. We all find ourselves in certain situations were we realize... damn at good at this. WHYYYY?!?!?! (Said tons of waiters everywhere!)
Redditor u/BananaRepublew wanted to know what talents they regret having the ability to perfect by asking.... What are you good at, but hate doing?
WHAT DO YOU MEAN BY PEPPY, SUSAN?!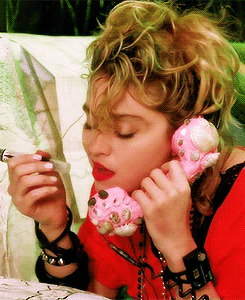 Giphy
Graphic design.
Every bloody person comes out of the woodwork for invitation design. Weddings, Engagement parties, Baby Showers, Birthdays... agh.
The worst part is, friends make the worst 'clients' (apostrophes because I would never charge them).
'I love it! But can you make it a bit more peppy?' Well, what do you mean by peppy?! Font? Color? I don't know what you don't like if you can't tell me. ceeelljay
Keep it Smooth...
Taping and mudding drywall.
nice. It takes practice. Less is more is the best advice. Use the green first, and less is more. The heavy has more moisture and shrinks down, but it is strong. Keep it smooth as possible. The second and third coats are lightweight. Again, less is more. Also, run the knife over the the first coat before the next (2-3) coats to knock down any boogers.
Don't worry about inconsistencies with the lightweight because it sands down easily (if you suck at it). If you can work the knives in order to feather the outer edges you should be good. It's possible to finish with very minimal sanding. Sometimes a wet sponge is good enough to eliminate dust. Practice makes perfect; I still hate it. jackofallwagons
So Tired. 
Working as a programmer. I'm good at it, it's lucrative, but after 15 years I'm so tired of it. I just want to make enough money so I can do something else. triple_verbosity
I think it depends what you are making. If you are programming in a big team and have no say over anything, for me I would burn right out. But working on my own smaller projects within a business makes me feel really fulfilled, even if all I made was some minor efficiency. MrStump
I just wish I was doing anything else.
Sales.
I've been in retail for the better part of my adult life. I'm pretty decent, can get customers to where they need to be, and just overall make sure someone is happy with their purchases.
I just wish I was doing anything else.
I just don't know what else I can go and do. I don't have any degrees, and need money to live, so I just keep plodding along at the safe comfortable job. l1vewire
Me either Janet, me either.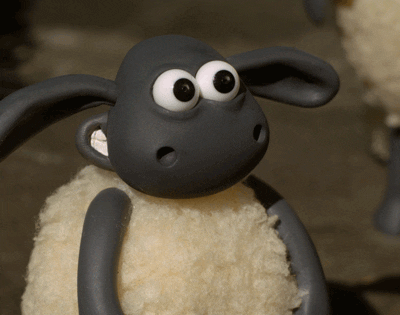 Giphy
Public Speaking. I always get told how calm and collected I am, that I am clear and good at making it interesting, easy-going and interactive.
Inside I am screaming, feel like I am going to puke, panicked, absolutely sure I have a giant stain on my shirt or booger hanging out, adrenaline rushing that makes me feel like I am going to collapse the second I am off stage. I hate hate hate it!
So I get selected almost every time because, "You're so good at it, I would be a total mess up there, I don't know you do it!" Me either Janet, me either. Wife-B-Gone
The Strokes. 
Backstroke. I'm apparently fast at it, but it's still "nasal destruction." nickwantsacake283
I just hate how blind you are, watching the ceiling scroll by, hoping to catch a glimpse of the flags soon. My high school had 25 yard pools. That was bearable, but the 50 meter pools are like you're lost in the abyss. softwaremommy
Help me! 
Customer support. Help me! sarcatsticks
Same. My coworkers have always told me I have the best customer service but I absolutely despise it and get anxiety just knowing I have to speak to these people. kimchiblues
Just Go!
Firing people. I've had to terminate people in multiple jobs (usually when I'm the new person brought in to turn things around).
The last time I had to tell someone, the HR VP who was in the room as well told me "wow you are really good at this. We should have you do a video training on how to let people go."
Btw if you have to fire someone (aside from a really bad reason like theft etc), get them a severance, don't fight their unemployment claim, and cover their healthcare for a few months. Not every person works out for a job and these things make landing in their feet much easier. Cardsfan961
Taking Sides. 
Mediating between people who can't get along. It is so damn annoying and I haaaate it, turns I get stuck doing it all the time at work. Ugh, just thinking about it is stressing me out. Wishyouamerry
It's nice to know I'm not the only one. Recently informed a bunch of people I'm going to start billing them. SweetPotatoFamished
Hey Techie....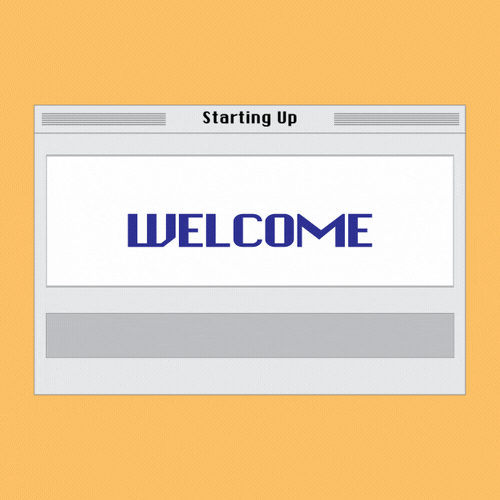 Giphy
Fixing computers. Sad part is I do this for a living. I love everything about computers, networking, etc. But when I get a phone call from an inept user who makes triple my salary, or an older relative calls for "computer help," the eye rolls ensue and the thoughts of hanging up kick in. Tucker727