Societal norms gradually change over time, and it's not until a generation looks back and notices just how far they've come.

One of the major differences people from earlier generations find fascinating is how things were much more rigid compared to current times.

Curious to hear examples of this, Redditor FCFSDeals asked:
"What's now weirdly acceptable in 2022 that was not acceptable growing up in your generation?"
Prior to cellphones, calling protocol was vastly different once upon a time.
Answering The Call
"Not answering the phone. When we only had landline phones (yes long time ago), there was no ringing phone that went unanswered. Now we screen or just plain ignore calls until we are good and ready to deal with it."
– ekimlive
Respectful Hours
"Also, no one expected to reach you at any time, 24-7. I miss those days."
– techretary

Proper Etiquette
"But there was phone etiquette: no solicitation calls; no polls; and nobody called after 9PM unless someone was in jail or the hospital."
– Positive-Source8205
Appearance guidelines seemed to have shifted between generations.
Body Art
"People have already said tattoos, but body piercings also exploded in popularity. It used to be girls could get their ears pierced, and that was it. When I was in high school, some guys started doing the one earring look and tongue, nose and bellybutton piercings were starting to become popular."
– viderfenrisbane

Comfort Is Priority

"Wearing sneakers to work at a fortune 100 company."
"At the beginning of my career it was suit and tie, then business casual and now I wear stan smiths, jeans and an untucked polo in the most senior position of my working life."
– Big_Requirement_3540

Casual Political
"I worked for the US Senate in 2009 (in a totally non-political job for the Senate Curator). I wore clothes from Hot Topic on the Senate floor. Some days I wore old jeans with holes in the knees if I knew I'd be climbing ladders to clean artworks. One of the women on the team had a full chest tattoo and made zero effort to cover it up because no one cared. The day I met Senator Inouye to discuss what paintings he wanted in his office, I had on trainers."
– ballerina22

Benefits Of Letting The Hair Down
"They realized that they can't erode wages and expect us to look like we're on Mad Men at the same time. Allowing long haired freaky people has made them sh*tloads of money over the years."
– throwawayqw123456

Hair Coloring & Tattoos
"Any type of hair coloring would result in serious trouble at school. I also remember tatoos being frown upon as being found mostly on people that got out of prison."
– no_cause_munchkin
The advent of the internet was a huge game changer, and rules were made up as we went along.
The Bandwidth Situation
"2 people using the internet at the same time."
– ProfessorPanga

Phones In The Classroom
"Middle/high school students being allowed to have their cell phones in class. Being caught with our cell phone when I was a high schooler was an automatic detention etc."
– TrumpHairedHarambe

Consequences Of Having A Phone On Campus
"I graduated in the late 90's, and the president of my class got expelled one week before graduation for having a phone on campus. It was in his car, and this was after hours. It rang and a teacher heard it. They made an example out of him. He lost his admission to West Point."
"Now my 8th grader finds it super unjust that her science teacher makes all the kids put their phones in a box at the front of the room during tests, and feels super justified in never ever giving up her airpods to that sort of thing."
"Different world."
– electrolytesaregood

When I was a cast member at Disneyland in the early 2000s, we had to abide by the strict, clean-cut appearance guidelines required of all cast members–with different rules applying to each respective gender.
Men, for example, were not allowed to wear jewelry or have visible tattoos. We also had to maintain the length of our hair to not exceed past a certain length, and sporting facial hair was a major no-no.
Now, the "Disney Look" has changed, allowing all cast members to reflect their personalities through "gender-inclusive hairstyles, jewelry, nail styles and costume choices; and allowing appropriate visible tattoos," according to the Disney Parks Blog.
To the Mouse, I tip my hat for these awesome changes.

Keep reading...
Show less
Working in entertainment production is one of those things that sounds awesome - and make no mistake, it is.
It's just that it's also one of those jobs that means when your partner calls you at 1 in the morning to ask where you are, and you tell them you're out measuring lemons for Beyoncé... it's not a euphemism and it's not that weird.
Queen Bey wants a bowl of 15 evenly sized lemons for her dressing room, Queen Bey gets a bowl of 15 evenly sized lemons for her dressing room.
And because catering runners care about doing their jobs well and usually have a multi-tool on them anyway, Beyoncé is getting the sexiest, most uniformly sized, lemons we can find.
Reddit user Tacoma__Crow asked:
"What was the oddest job you've had and why?"
Lemons for the Queen doesn't even begin to scratch the surface, honestly.
Weight Ballast
"In small rural town, I (15M) close to 200lbs got a job as a farm Hand expecting to work planting and harvesting. I was quite a large athletic lad at the time. And I show up for my first day of work and the planting equipment on the back of the tractor was missing some parts. So my boss told me to climb atop the planting equipment to make sure it would plant deep enough"
"FML I got hired to be a heavy object, weight, ballast."
"I will never forget my first job as weight"
- Logical-Tomato-215
"Heavy Weight Champion! Literally!"
- AK--03
"I didn't know that was a whole job, I've only worked as ballast in addition to my other duties"
"(theme park ride operator, and would need/get to ride the rides sometimes when they needed more weight on them for one reason or another)"
- Lowbacca1977
"that's nothing I'm so fat that people pay me to sit in the back of their car when it snows"
- HairyNutsackNumber9
"My dad used me for ballast when I was a kid. Growing up in upstate NY where we would get 12-24" of snow a day, he made a homemade plow for his lawn tractor."
"He had weights for the back drive wheels, but he needed weight on the front for the steer tires. a 50lb 5 year old who could sit on the hood of the tractor was perfect."
- SafetyMan35
A Google-izer Or Is It Googlee ?
"Googling stuff for people."
"I used to work for kgbkgb, which was this text messaging service where you could text a number, ask any question, and get an answer for $.99. This was before smartphones became super huge, so it was a bit of a helpful gimmick back then."
"However, for everyone that we got asking normal questions like movie times, or what restaurants were open near them, or stuff like that, we got A LOT more people asking very stupid things that I would have to Google. I have this album of a bunch of weird questions that people sent to us."
"It was an interesting job that helped cover some things when I was in college, but it also had me using Google for a lot of weird sh*t."
- -eDgAR-
"Oh my god, my friends and I used to send so many weird questions to services like that (never used that one though). It never occurred to me that an actual person was answering them, I always thought it was a chatbot."
- NightOnFu*kMountain
"Dude I totally remember that service! I'm so sorry I definitely asked stupid questions 😅"
- CptBarba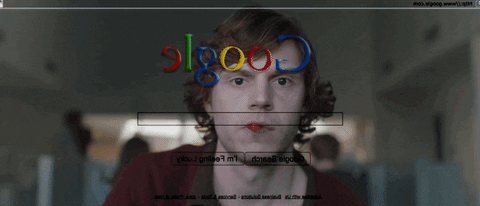 evan peters google GIF by The Orchard Films
Giphy
One Day
"I was employed by JC Penney for literally one day. I didn't quit, and I wasn't fired. That was the term of my employment."
"This was back in 1998 and I was entering my senior year of high school. They had a huge sale in the store and they hired dozens of people to cover every department because they were anticipating huge crowds. This was not a Black Friday sale, but they anticipated correctly, nonetheless."
"One of the shift supervisors gave me some busy work to start the day (folding shirts or whatever). After lunch I was basically asked to walk around from time to time and pick up any knocked over merchandise. The last few hours got boring, so one of the other supervisors that I had been chatting with throughout the day invited me to hang out during his break. His words were, 'what are they gonna do, fire you?' Good times."
- ThePreachingDrummer
"One of our local department stores (might have been Penneys) would hire a bunch of people for one day to do inventory. My wife, my MIL, SIL, and my Mom & I always got hired. We did it for 5 years, working one day a year, counting every damn thing in that store."
- Eel_OBrian
"Ha! I got a gig at Filene's over Christmas break one year doing the exact same thing. I think I had maybe 2-3 shifts, just walking around refolding shirts. So weird, but easy money!"
- RowdyGorgonite
Ring
"I was the girl that crawled out of a fake well at a Halloween hay ride once - that was actually pretty fun! Why: I was 14 and after four weeks working Thursdays, Fridays, and Saturdays all evening I got $150! (Under the table of course.)"
- CaseyBoogies
"Damn. Sounds like you got scammed on pay unless this was like the 80s or before."
- McFluff_TheAltCat
"Haha it was shady, but like I said it was fun! It was especially hilarious later in the evening when all the drunk college kids would come through and freak the f*ck out at me - a kid in a ripped up costume wedding dress- practically falling out of a cardboard well with a strobe light blinding me!"
"Most of the people that worked there were teenagers and we'd just have a good time and smoke in between wagons - pay was sh*t but it was definitely an odd job that made some good memories."
- CaseyBoogies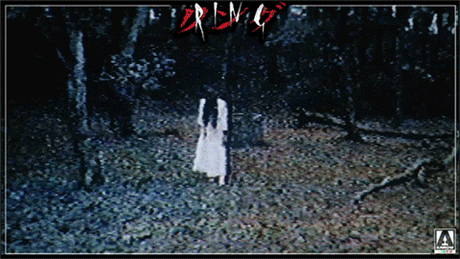 The Ring Movie GIF by Arrow Video
Giphy
Corpse Uber
"Transporting deceased people who our county declared John/Jill Does to the proper county or city coroner once they were identified."
"Some obscure state law back in the 80's made it illegal to transport that particular type of dead person while the sun was up... Screwed up job, but it paid $15 an hour back in 1985."
"Guess it paid so much because most people were unwilling to do it. That was a hell of a lot for a college student to turn down. Interesting fact. When you hit a bump in the road, with an unprepared corpse, their bodies will gurgle, and sometimes air comes out of their lungs and hits their vocal cords."
- Leftstrat
"Were you warned about the gurgling or learn from terrifying experience?"
- mangokittykisses
"Got to learn about it. I guess it was a break-in-the-new guy kind of moment. The first time that I heard a moan, that about went out of the vehicle window."
- Leftstrat
"Did this show up in nightmares? How long did you do that for?"
- RPA031
3D Pictures
"When i was a teenager i sold those magic eye pictures at a mall kiosk. y'know the ones you have to stare at for a while till your eyes make out a 3d picture? all day i had to try and help frustrated people try and see the f*cking sail boat."
- Reddit
"Ah, you worked in a mall between 1993-1997."
- fiddlenutz
Fancy Title
"My first job was with a temp agency; worked in an accounting office going through boxes of records and making sure there were no staples or fasteners in anything. Then the boxes would go to another dept to be scanned onto microfiche. I had some fancy title (like "Accounting Clerk") and was making over $11 an hr (back when min wage was still like $5 and change) so I thought I was living large."
"A funny part of the story is that I started on a Friday, and came to work in khakis and a polo-Monday I came dressed the same way and got spoke to about dressing professionally because Friday was casual Friday and not normal dress code. Lol felt dumb having to wear business attire and a tie when I was in the back in a cubicle pulling staples out of documents."
- HalfBeatingHeart
"The entire existence of casual Friday proves dress codes don't matter. If you can do your job the same on Friday as you can on Monday, what does it matter?"
- dreamqueen9103
"Exactly. I haven't had to wear a tie to work since 1998. And I've worked in some pretty stuffy places since then—two Federal Reserve Banks, the Chicago Board of Trade, and the most uptight law firm in the entire history of the legal system."
- dendiverdown
Cutthroat Cookies
"Worked for the girl scouts and ran the cookie sale for a regional area that included a major American city."
"Craziest and most stressful job I ever had."
"It seems all cute and charming until you have 30 furious cookie moms screaming at you in your office at 6:30 AM on a Saturday because the truck carrying 5 pallets of thin mints is stuck in a blizzard."
"I had to break up fist fights between parents because someone 'stole' someone's spot outside of a grocery store. It's cutthroat."
"Anyway that job was decades ago and I still have stress nightmares about it!"

- Neither-Copy785
"How is 5 pallets of thin mints stuck in a blizzard really a problem? Advertise those as already frozen and sell at a premium"
- Lowbacca1977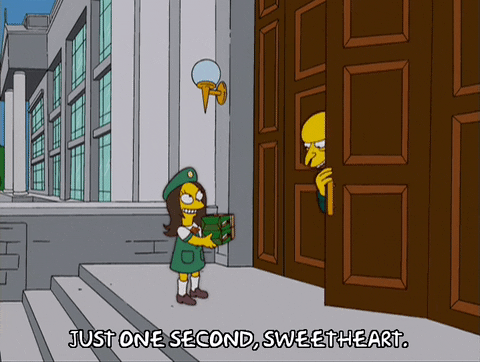 episode 19 GIF
Giphy
Kitty Sitting
"Not a job exactly but one awesome day. I used to work in the concrete business. We once had a job pouring a slab for residential parking and a neighbour nearby had a kitten just a couple months old."
"It would not stay out of the concrete as you can imagine it thought us picking it up and washing its paws was a game. Eventually the boss told me to grab the kitten and go hold it hostage in the truck."
"So I spent the next six hours sitting in the truck with a super friendly kitten sleeping on my chest. I got paid to babysit a kitten."
- Sectaguy
"Goals"
- Sirenenblut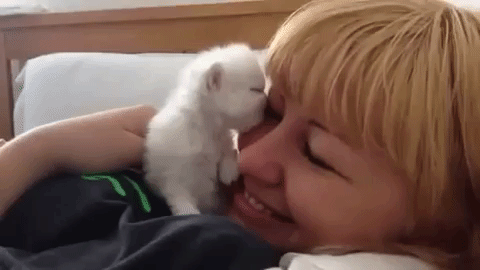 Giphy
Kept That Swamp clean
"Swamp Janitor. Official title was "invasive species removal technician" but really I was a swamp janitor. "
"There was this invasive aquatic plant that would completely take over swamps and choke out all the native life, so my job was to go in with a rake and pitchfork and literally just clean up the swamp of this devil plant."
"Some parts were cool, watching eagles fish, seeing turtles come up for air and big fish swimming in the water but a lot of it sucked. The plant had sharp seeds that would pierce your skin and your waders. You'd get leeches, tics and mosquitos on you all day. Physically exhausting with lots of sun."
"You'd have to haul the plant matter to giant compost heaps that were full of snakes (for some reason the snakes liked it). It was a unique but grueling job."
- UniverseBear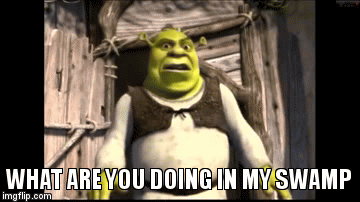 bathroom stall GIF
Giphy

"That sounds absolutely horrifying. How much did it pay?"
- Lemerney2
"Pretty sure it was min wage."
- UniverseBear
"What kind of plant was it?"
- borfmat

"European Water Chestnut (but in Canada, so no bueno)"
- UniverseBear
Okay so we've measured lemons for royalty, been a taxi for dead folks, and been an overpaid staple remover with a fancy title.
You're up, readers.
Got anything that competes with that?
Keep reading...
Show less
Here we are, decades into the life and journey of the internet.

And we still can't clean up all of the horrible spots.
The internet is a fantastic invention with many, many flaws.
Our screens have been exposed to things that will remain with our souls forever.

So let's talk about it.
***WARNING!! THIS IS AN NC-17 ARTICLE***
Redditor Powered_programmer wanted to hear about all the things that we've seen on the web that has left us shook. They asked:

"What is the creepiest thing that you've come across on internet?"
So let's all take a deep dive into the darkest places of the net.
Bad Footage
"Rotten.com back in the day."
u004665
"Surgical footage and trauma footage look very different. Even if you know next to nothing about anatomy watching a surgery looks neat and clean."
"You can clearly see the boundaries of different flaps of tissue and stuff, and can kinda see how it would fit back together once the surgeon is done. Trauma just looks like chaotic hell. Nothing makes sense, it all looks like badly ground hamburger, and any recognition of parts only brings more horror as you realize the part is broken and relocated to somewhere it doesn't belong."
venbrou
Too Far a Reach
"Years ago I came across a website that was just a collection of links to unsecured camera feeds. Webcams, baby monitors, security cameras… basically anything with a lens and WiFi capabilities. Apparently most people never set up their devices properly and just leave default passwords or none at all, and this website was just trawling through the internet finding them all."
ShallowBasketcase
Messed Up
"I watched Luca Magnotta kill his BF but when I watched it, it was uploaded to a horror site by him and everyone thought it was a really good special effects. I don't get spooked much but I stopped watching when he started stabbing the corpse with a ice pic or something. A little while later I found out he was on the run and that video was a real person he murdered, it messed me up for a while."
ChineseChaiTea
Broadcast
"A website that broadcasted millions of private security cameras of people houses who had no idea that their security camera was just on the Internet and they could be watched during all hours."
moosa_jafri
Why did we ever create the internet?
Look Close
"That one video where the car was driving down that mountain road and you had to pay close attention and then it turned out to be a screamer."
Natural-School5690
LONG!!
"I'm going to go with creepy, not horrifying or even f'd up. I can't remember who it was, but back in the day on YouTube a man posted LONG videos of himself just sitting and looking straight into the camera with a smile, not a single movement the whole time. Always a live feed."
"One day someone broke into his home DURING the live show, and actually ended up leaving without stealing anything because the guy didn't react at ALL. Just sat there, wide eyed and smiling at the camera. Thinking back as a thief that would scare the heck outta me."
Smooth_Bet_4849
Oh Mickey
"This picture of mickey mouse that was added to my DSI's wallpaper. I have never owned or known someone that owns a Mickey Mouse plush. I do not recognize the area, wall, chair or anything in the picture. I have not lent my DSI to anyone. It just appeared one day when I opened it. It creeps me out and I still question how could this have happened."
Galastique
Was it Real?
"Those 'ghost showing up in mirror' YouTube videos. To this day, I'm still scared to walk past mirrors at night sometimes."
NiamhHA
"I could never find the video but i can never forget it. its about two boys who remove a talisman from a large stone and out of it a ghost pops out moaning, the boys immediately dart out of the cave and run at full speed screaming as they see that the ghost is following them even catching up to the boys. Never got to see the ending of the video. Was it fake? Was it real? Don't know, it was just creepy."
sharpie-sapien365247
Wake Up
"When I used to browse the hellhole known as 4chan I came across a crazy green text story. Some kid ran away from home, found a place for the night and slept in his sleeping bag. Woke up to what he thought was homeless guy peeing on him and chased him off. When he stopped and smelled himself he realized that the homeless guy was pouring gasoline on him. Still creeps me out to think about what could have happened."
mgtz_
Well that is a lot of drama I never want to see.
Keep reading...
Show less
Everyone always harps on the importance of first impressions.
But we also need to pay attention to all that follows.
I'm starting to believe a first impression can be a great fake-out.
People will allow their true colors to shine over time.
Redditor Xanax_Sprite wanted everyone to open up about what things people can do that immediately change one's opinion of a person's character, not for the better.
"What immediately makes you think less of someone?"
It's entirely too easy to turn me off. I admit, it's an issue. Maybe that's a thing people suddenly dislike about me.
Bad Behavior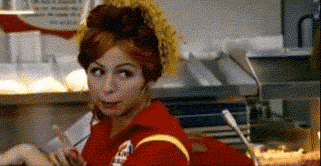 rude bon qui qui GIF
Giphy
"Intentional embarrassment. When someone brings something up in front of a group to humiliate someone else."
mr_xen_
Man Up
"Not taking responsibility for their actions."
DragonVash
"Even worse. people who make excuses for their mistakes, no matter how bluntly you point it out to them that this is their shortcoming. Man up and admit you make a mistake. Stop telling me A happened then B happened so C happened. we are here to work, not tell each other make believe stories."
Chomusuke_99
Be Quiet
"Someone who interrupts a serious conversation to make it about them."
-Zuine-
"Being subject to that infuriating s**t was what eventually inspired me to listen to people more, especially regarding heavier topics. Sometimes people just need to be heard and held, and it isn't fair for them to expose their vulnerabilities only to have you dismiss them by trying to make their suffering about you."
I_Consume_Shampoo
Where are they?
"How they speak about a person who is not present in the conversation."
weirdlikenick
"One of the most important lessons my father taught me..."
"Don't speak about a person if they're not in the room."
"They don't have a representative in the room and especially if your words get back to them and they can't say 'I know, he already had that convo with me.' I've earned a rep for not speaking behind people's backs to the point where when someone claimed I did, that person called them a liar. Pops sucked but I thank him for that lesson."
thatswhatshesaidxx
Be Consistent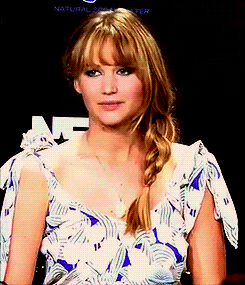 Jennifer Lawrence Reaction GIF
Giphy
"Hypocrites."
silentsurge95
"100. People can change their opinions, but not flip flop regularly."
0rd0abCha0
I can't with hypocrites. My life's biggest pet peeve.
Be clean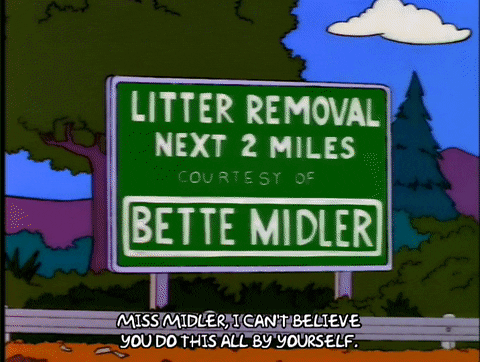 Season 4 Episode 22 GIF by The Simpsons
Giphy
"Littering."
Miniturbo23
"Yep, had a coworker once who spit on the floor inside."
"It was a warehouse-type building, but still. This particular guy also left cigarette butts on the floor inside and dumped a dog on the business property. Needless to say, he didn't last long here. Some people are just really rude and stupid."
UnderstatedEssence
Say Sorry
"Had a friend who never, ever apologized for anything or really took any responsibility. Even in situations which were funny and non-serious, he'd always talk his a** out of it (in a jokey matter). But when some s**t hit the fan, that guy turned into one of the scariest, manipulative and aggressive people I've met that would rather die than take accountability for the things he's done."
"And for which there were many witnesses and evidence against him. Moral of the story, if you know someone who won't say sorry or admit they did something wrong for even the least serious things, run, because when they actually do something seriously bad it's just gonna get real ugly."
confused-girly
Face 2 Face
"Lying to my face. There's no going back in my eyes because I will never trust you. Secrets are fine and dandy. That's not quite the same as straight up lying. A direct example is people lying about their family dying to get out of work or when this older woman in her 40's tried to lie about cleaning up her work station when she left it for me to clean."
brazosandbosque
"as a joke"
"Being mean to animals."

Catatonia86
"Even when people joke about being mean to animals. I have a cat I love dearly and the number of comments I get about harming cats because people don't like them 'as a joke' is infuriating and not funny, Ken."
indiscreetraven
"I include poorly training their pets in this. It's neglect/negligence and it's abuse."
baby_*itchface
Eyes Up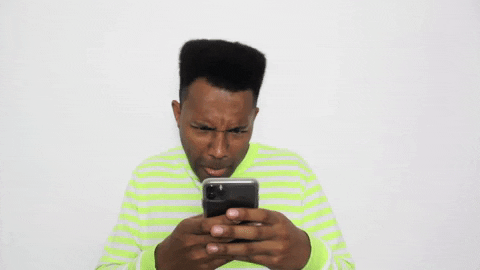 Call Me Lol GIF by Black Prez
Giphy
"When they're looking at their phones, not paying any attention to you when you're trying to have a conversation with them."
Beedalabupp
It doesn't take much to change an impression. Let's do better.
History is littered with horror and fright.
And much of it is journaled and cataloged for our reading pleasure.
Which sometimes is reading that can leave one a bit on edge.
That's because some of our best long-dead wordsmiths left some serious echoes.
Now we all do love a good speech.
We're especially entranced when the speaker has that certain... "thing."
But once and awhile when you listen and really dig deep, they are less inspirational and more morbid
Redditor KeyWar8755 wanted to compare notes on the words we can't shake. They asked:

"What's a quote from history that gives you chills?"
I always listen to famous serial killers. So I've long been tainted.
To the Sea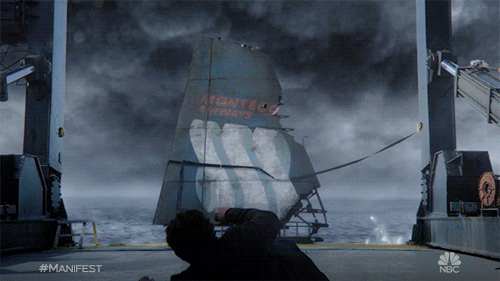 Season 3 Nbc GIF by Manifest
Giphy
"'It is only those who have never heard a shot, never heard the shriek and groans of the wounded and lacerated […] that cry aloud for more blood, more vengeance, more desolation.'"
"General Sherman, from a letter sent in May of 1865 in the midst of his march to the sea."
TTTriplicate
Loss in Life
"'WAR is a racket. It always has been. It is possibly the oldest, easily the most profitable, surely the most vicious. It is the only one international in scope. It is the only one in which the profits are reckoned in dollars and the losses in lives.'― Smedley Butler"
ayayaJAMMER
Shoot
"'Every gun that is made, every warship launched, every rocket fired signifies, in the final sense, a theft from those who hunger and are not fed, those who are cold and are not clothed.' -- Dwight D. Eisenhower"
zyygh
Dirty
"'In Germany, the one who complains about the dirt is considered much more dangerous than the one making something dirty.' -Kurt Tucholsky"
"(Not an exact translation, the original quote is in German)"
EsszettOfficial
I'll Find You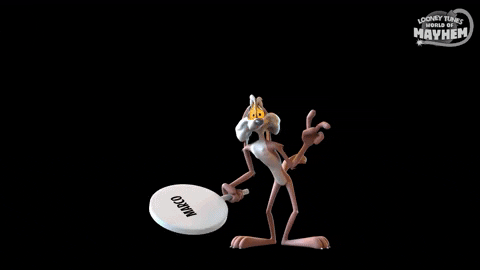 looney tunes marco GIF by Looney Tunes World of Mayhem
Giphy
"Nobody believed Marco Polo's stories about travelling through Asia, and on his deathbed someone asked him to admit he had made it all up. His response was 'I have not told half of what I have seen.' That always got my imagination going. I would have liked to have heard his stories straight from him."
mariam67
I've always wondered about Marco Polo's origins.
Dreams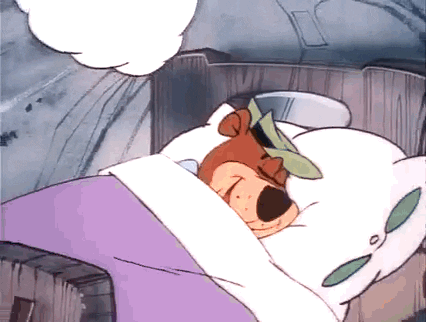 Hungry Hanna Barbera GIF by Warner Archive
Giphy
"'All men dream, but not equally. Those who dream by night in the dusty recesses of their minds, wake in the day to find that it was vanity: but the dreamers of the day are dangerous men, for they may act on their dreams with open eyes, to make them possible.' T. E. Lawrence"
Kravashera
Time to Die
"'I've seen things you people wouldn't believe... Attack ships on fire off the shoulder of Orion... I watched C-beams glitter in the dark near the Tannhäuser Gate. All those moments will be lost in time, like tears in rain... Time to die.' — Rutger Hauer in Blade Runner"
cisforcoffee
Send it All...
"'Stop sending people to kill me. We've already captured five of them, one of them with a bomb and another with a rifle… If you don't stop sending killers, I'll send one to Moscow, and I won't have to send another.' - Said by Josip Broz Tito to Joseph Stalin"
ChangKaiShek2
Death
"'I used to have five brothers, now I'm not even a brother' - Kevin Von Erich"
"His older brother died at the age of 6. His younger brother David died suddenly at 25. His three youngest brothers all killed themselves at 33, 23, and 21. Between 1984 and 1993 he went from having four younger brothers to not being a brother."
ToxicBanana69
Remember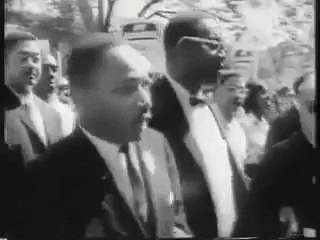 Martin Luther King Jr Mlk GIF by Identity
Giphy
"'We will remember not the words of our enemies, but the silence of our friends.' - Martin Luther King, Jr."
RecalledBurger
Power
"'We have the power to make this the best generation of mankind in the history of the world or make it the last.' - John F. Kennedy"
VerdHorizon
These are some powerful words that have stood the test of time.
Keep reading...
Show less