Life is full of double standards and double edged swords. Which of course means that life... is eternally unfair.
Whether it's a sexist issue, a work issue, a race issue, there always seems to be levels of judgement that leave certain parties feeling slighted.
A perfect example is curfews. I can understand having a later curfew when relating to age, but when growing up, several of my female friends had earlier curfews than their younger brothers. Fair? I think not.
Also, parenting is full of double standards. How many times was I told not to curse when half of the adults out there have the mouths of sailors? Mhmmm...
Redditor u/CLHiddenInPlainSight wanted to discuss the most egregious unfairness in life by asking:
What's the WORST double standard?
One of the most stressful and aggravating places for double standards is the workplace. If we all work hard and stay focused we should all be rewarded accordingly. So often that is not the case. Women and people of color and gender expressions are often overlooked in order to promote less productive people. I call BS.
Are you working?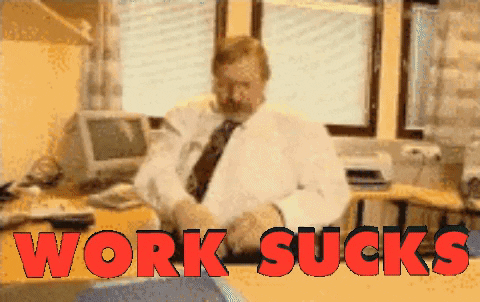 Work Sucks GIF by MOODMAN
Giphy
"My Boss has brought me into his office repeatedly to tell me I don't do enough work and that we are all swamped right now. My Department is short staffed. Yet he has no issues sitting at his desk watching movies all day long, yet if I sit for five minutes to shoot off an email I am wasting my time."
Wining and Working
"I used to work nights by choice, which meant that occasionally I'd knock off work and decide to have a glass of wine before bed. For me, that was about eight in the morning, when my housemates at the time were getting up to go to their nine-to-fives. The reaction from people was insane."
"For me, it seemed way weirder to sleep during the day, wake up in the late afternoon, then get dressed and go out for dinner and drinks with them, which basically meant that I was having wine for breakfast -- but from their perspective, that made perfect sense. Night work is weird."
Sleep Tight
"My stocking manager at my first job (stocking for a grocery store) didn't teach me any of the techniques or methods for efficiency (yes, there are methods and techniques to stocking shelves as quickly and efficiently as possible), so I was very slow at it for a while. Turns out he never trained me because he was too busy napping in the office during our shifts."
"He would help us unload the truck when it got in, and then disappear to his office for the next 5-6 hours while we stocked so he could sleep. Like I understand helping with the shelves isn't necessarily his job, but not training your new employee and sleeping on the job is super crappy."
Crazy Pops
"My grandfather. He acts like an a**hole then gets upset when he gets called on his bull. He's also very quick to use first amendment rights to try and cover his a**, which gets him yelled at even further. He also makes things political during family gatherings, which nets him plenty of nasty looks from both me and my mother. Unfortunately, chewing him out is the only way to shut him up. I'm sorry for complaining so much, I just really needed to get that out of my system."
Goes Both Ways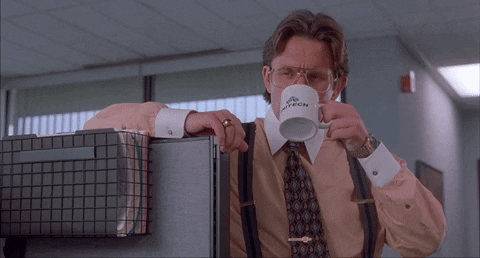 The Office Monday GIF by 20th Century Fox Home Entertainment
Giphy
"Employers expecting loyalty from employees while provided none in return. Sorry, buddy, loyalty is a two-way street. If you can terminate my employment at a moment's notice, then I reserve the right to leave when I want to."
I knew a ton of these would be work related. As we head back from Covid it's really time to rethink and make adjustments to these situations. Also, grandpa is never changing.
Rationalize This!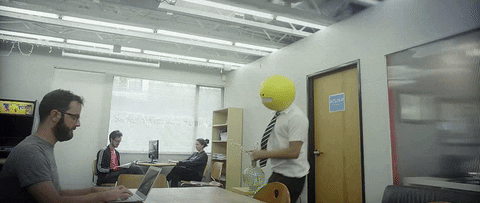 angry pegboard nerds GIF by Monstercat
Giphy
"That my employer expects me to flawlessly come into work on time every day with no excuses allowed, yet our paychecks being late are met with rationalizations and excuses from the payroll department."
Puff Elsewhere
"Breaks during work. Acceptable for smokers, questionable for non."
"I'm a smoker, and at my last job I smoked 3 cigarettes every day. One at ~10am, another one right after lunch, and the third at ~15. I had 30 minutes lunchbreaks, which I only used 20 of to justify the smoking. And once he said I was smoking too much, and wasted so much time, blah blah. It didn't matter anymore when I told him I'd take my full lunchbreaks from now on, without interruption."
lazy days...
"It isn't the worst double standard, far from it, but it's annoying. It's about the workers who start early (and leave early) vs the workers who start late (and leave late). Let's say I start to work at the office at 6am while my coworker starts at 8am. If I leave at 2pm and he leaves at 4pm, we would have accomplished about the same amount of work. For some reason, I'd be the one who's tagged as lazy because I leave the job earlier. It didn't happen to me, but I witnessed it a few times during my career."
Mr. Dad
"When a mom can parent but a dad can only babysit."
"UGH. My kids are 9 and 11 and when they were younger (so not that long ago), my husband would take them grocery shopping or to the park or to the movies, etc. and so often he'd get "oh, how cute, you're babysitting!" He was like "Umm, no, they're my kids. I'm parenting." SMH."
Tools & Toys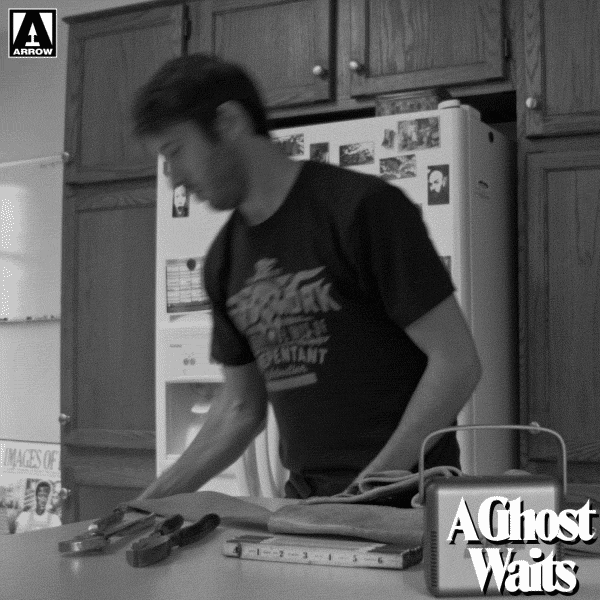 Lets Go Ghost GIF by Arrow Video
Giphy
"When I was a kid if I left my toys out and one of my parents stepped on them I got yelled at and in trouble for not putting my toys away. On the other hand, when my dad left his tools out and I stepped on one I got yelled at for not watching where I was stepping."
Oh that dad one got me. Why can you keep your clothes on the floor but I can't? Life doesn't have to be perfect but it can certainly be a bit more fair.
Want to "know" more? Never miss another big, odd, funny, or heartbreaking moment again. Sign up for the Knowable newsletter here.

Time is of the essence. And time is not definable. Those are lessons we learn as we get older; as times passes and fluctuates in front of us.
Time is always fleeting yet always catches up to us. I find myself shocked when I wake up on certain days and realize I'm a particular age of my parent that sticks out for me.
Like, how did that happen? I guess I should just be thankful I'm still here to witness it all.
Redditor u/TW1103 wanted to discuss the meaning... of time and all of its affects by asking:
What fact really puts the scale of time into an insane perspective?
Ok, who is watching the clock? Those seconds aren't going to count themselves. The only way to understand time is to be its witness. Although that can get depressing. Let's focus on the light and cool.
History...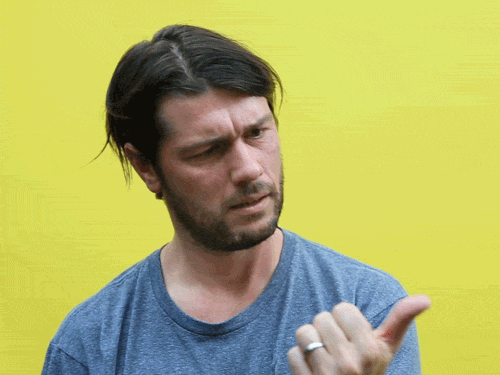 Calculate Figure It Out GIF by Originals
Giphy
"If you are an 80-year-old American, you have lived through approximately 1/3 of our nation's entire history."
Those Days...
"The 80s were 40 years ago."
"This is what messes me up because I was born in 82 and graduated high school in 2000 so for some reason my brain is stuck on the 80's being twenty years ago. The 70's thirty years ago etc etc. I have to stop and realize sometimes that my concept of how long ago things happened is way off."
Time goes by...
"We observe that light travels at 186,000 miles a second, but given the vast size of the observable universe, that's a snail's pace. But from the point of view of a particle of light, time doesn't even exist."
"Time slows down as you approach the speed of light, and theoretically stops completely when you reach the speed of light."
Years Gone By...
"MLK Jr. and Anne Frank were born in the same year."
"Betty White was born in 1922. Automatically pre-sliced packaged bread loaves became commercially available in 1928. Betty White is six years older than sliced bread."
Long Live the Queen!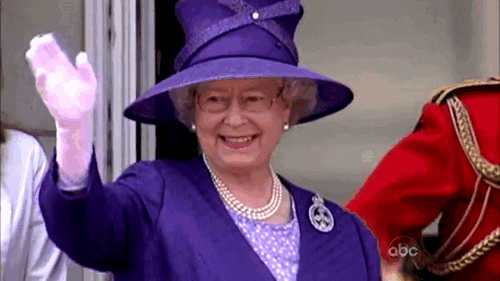 queen elizabeth images GIF
Giphy
"The queen and Marilyn Monroe would've been the same age."
"And Marilyn Monroe and Andy Griffith were born on the same day!"
- osme1
I swear Liz is going to outlive dirt. Wait, I believe she already has. Well she won't be alone, she'll have Betty White. At least she better have Betty. Time is nothing without Queen Betty.
TV Time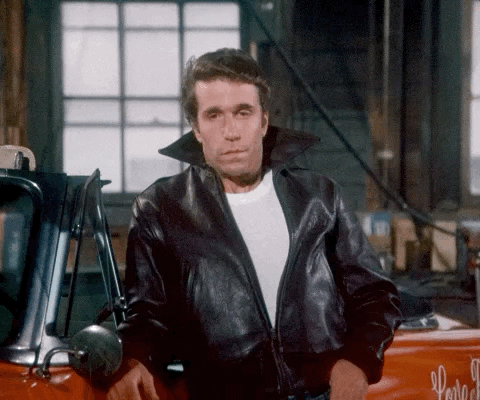 Season 2 Omg GIF by Paramount+
Giphy
"Happy Days was a TV show made in the 1970s-80s about teenagers in the 1950s. Similarly, That 70s Show was made in the 90s-00s about teenagers in the 70s. If a similar show were to be made today, it would be about teenagers in the 2000s."
- VVillyD
A Croc
"If a T-Rex imagined a creature as ancient as the T-Rex is to us, it would be a Stegosaurus. If that Stegosaurus imagined a creature as ancient as the Stegosaurus is to us, it would be a Crocodile. If that Crocodile imagined a creature as ancient as that Crocodile is to us, it would be a Shark."
On the Clock
"On a twenty four hour clock the amount of time that humans have been on the earth would total around five seconds."
"How about this one: If Homo Habilus first appeared at midnight, 24 hours ago, that means the first Homo Sapiens appeared at 9:25 PM, or about 2 and a half hours ago. The first human civilization, in lower Mesopotamia, appeared at 11:57 PM, or about 3 minutes ago."
"The Western Roman Empire fell at 11:59 PM, or 1 minute ago. Everything that has happened since - the Crusades, the Plague, the discovery of the New World, the world wars, all of it - has happened in the last minute of human existence."
And that's just OUR Sun...
"The span of our lives are so insignificantly small that our Sun will last another 5 billion years. That's 9 zeros people. Our eldest live to around 100 in the best places. That's 50,000,000 (50 million) times longer than any person can reasonably expect to live. And that's just OUR Sun. The universe as a whole has probably existed for magnitudes longer than that already and will continue to exist until the end of time as we know it."
Tell Me a Story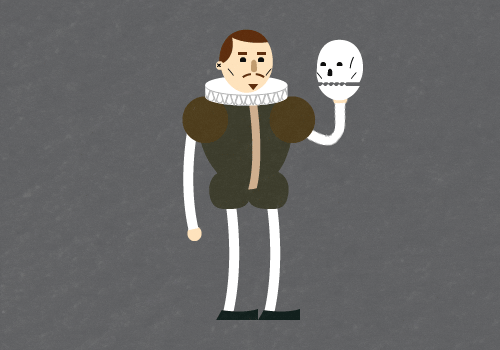 william shakespeare GIF by will herring
Giphy
"We know what a good storyteller Shakespeare was but there were Greek playwrights who wrote shows nearly 2,000 years earlier that are pretty good, too."
I hate time. Only because I'm petty and irritated of the amount I squandered. That's neither here nor there though. Time marches on and continues to amaze. I'll keep watching.
Want to "know" more? Never miss another big, odd, funny, or heartbreaking moment again. Sign up for the Knowable newsletter here.

Keep reading...
Show less
Let's chat about a little sex baby. I know it's a hot topic, in many ways, and it can make many uncomfortable.
But it's also 2021 and some people need to take a deep breath and relax. It's essential and healthy to discuss a little sex here and there or maybe a lot of sex everywhere.
One of the best reasons to have open dialogue surrounding sex is to clear away as many misunderstandings as possible. There seems to be too much disillusion and confusion.
And if we just leave it to pornography and Cardi B to teach us, we'll be in trouble forever.
Redditor u/aliensockmonkey wanted to talk about sex baby by asking:
What's a common misconception about sex?
I love sex. But I hate talking about it, which is funny since my favorite pop star is Madonna. But I've always been uncomfortable, now I'm willing to open up a bit. Teach me y'all... though I know plenty already.

I Hear You!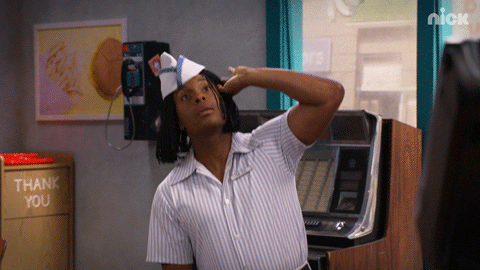 Hear All That GIF by Nickelodeon
Giphy
"There are a LOT of noises. As a young teen I always imagined it was just heavy panting and moaning. I was wrong."
Keep it "G"
"Anyone who bases sex on porn is going to be confused."
- AA005555
"YEARS OF ACADEMY TRAINING WASTED!"
- Gre8g
Hurry
"That it needs to last an hour to be good. I'm in no way saying that long sessions are bad, but I'm with you. It's completely fine to get the deed done for both parties and go back to what you were doing.
- PeteyMitch42"
Communications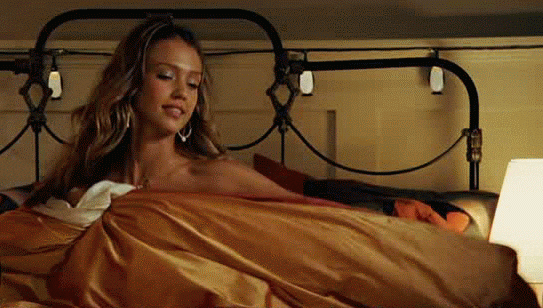 Sexy Jessica Alba GIF
Giphy
"Disclaimer: This is just my personal opinion. Your experiences may differ."
"The first time with a new partner is never the best. Everybody has different things they like, soft spots and so on. At first, you don't know them, so it's poking in the dark. Only with time and communication you learn the tricks and bits."
Size Matters
"I feel like straight men obsess about penis size more than women do. I've actually found that men with smaller peens can be better lovers since they try harder and don't think a woman is magically going to erupt into multiples just through a few thrusts. I was hospitalized after sex with a larger guy so that experience has of course affected me."
"The only turn-off is when a guy is consumed with self-hate over his size--or when he turns this bitterness against women. I'm more concerned with a man's facility with his hands than with the size of his penis, and a lot of that facility involves paying attention to a woman's signs or being willing to communicate about preferences."
Best Excuses For Late Assignments That Were Actually True | George Takei's Oh Myyy
Humans
"Get rid of those gosh dang expectations or you WILL be disappointed. For heavens sake don't take things personally. If your partner isn't down for something it has literally nothing to do with you. Sex is about 2 human beings being as vulnerable as they can be with each other. That means two individuals with different comfort zone."
FUN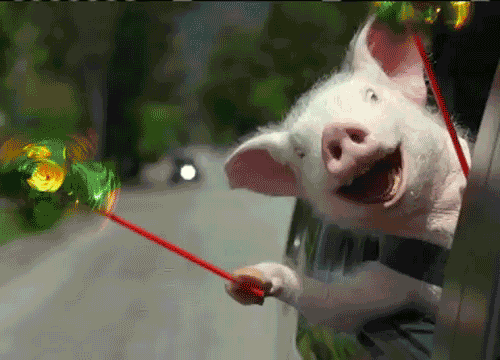 Happy Fun GIF
Giphy
"I never thought that sex would be such a standard part of the relationship for so long. I used to think it was the goal, but now it is part of the trip."
The Motions
"That you're supposed to "pound each other like jackhammer". Slowly but smoothly rocking in and out has its place. And no matter what, when one of you says "right there, don't stop", don't stop and just keep doing exactly what you were doing."
- TA_faq43
"They weren't paying attention to what they were actually doing before you said anything, they were concentrating on not finishing too soon. As soon as you said something about it, you distracted them and made them forget what they were doing that felt so good. It's really a lose-lose situation that our biology has cursed us with."
Owed Nothing
"That it's the most important thing ever and you'll die a virgin if you don't have it before you hit your 20s or whatever. Look, sex is fun and all (but it can also be... bad), but it's not the end of the damn world if you're still a virgin after you graduate high school, or by your 30s, or beyond. There's other crap worth focusing on that's enjoyable, too."
"Also: Nobody owes you sex. No matter how nice you were to them, no matter how hard you tried to make them feel bad for you, no matter how attractive you think you are... nobody owes you sex."
Anyone else got a notepad and a bottle of vodka? Just me? Ok. There are definitely somethings here that were left off in high school sex ed. Let's revisit that curriculum. Try to be adults about sex people. Teach the right way.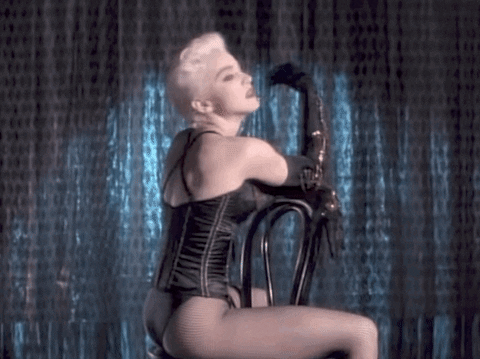 open your heart madonna GIF
Giphy
Want to "know" more? Never miss another big, odd, funny, or heartbreaking moment again. Sign up for the Knowable newsletter here.

Keep reading...
Show less
Do you ever get curious about some of the foods we eat? Maybe there's a recipe that came from generations that you never asked how it was made. Perhaps there's a food you eat often but didn't question it's created process. Maybe you're in to 'natural' foods and you want to know what to look out for at the grocery store.
The obsession with natural foods wasn't until a few decades ago. The first label that showed the word 'natural' appeared in1970, but that doesn't mean it's anything close to the sort.
Well, if you're curious about any of it, this list is for you.
Reddit user GenoRonpa wanted to know:
"What foods seem completely fine until you realize how it's actually made?"
Some of these were an absolutely shock!
If you have a sensitive gag reflex, tread with caution.
Sorry if this ruined your childhood!
"When I was growing up my grandma used to make this amazing apple salad dessert thing. I loved it growing up. One year I wanted to make it for myself as an adult and I asked her the recipe. Turns out it was just apples, mayo and sugar."
"My mouth dropped so hard. I'm sorry your favorite childhood dish has been ruined."
"What in the Midwest....."
"Reminds me of my grandpas 'sweet and sour meatballs.' It's meatballs mixed in a sauce that's made with only ketchup and grape jelly. It's oddly really good."
Chicken nuggets.
"Reminds me of that video of Jamie Oliver showing kids how chicken nuggets were made and after showing them all the kids still wanted to eat them after. His reaction is priceless."
"What an odd way to try and frame that on his part lol"
"Seems like a great way to actually use all of the chicken instead of what most would do and just throw it away. He basically (unintentionally?) taught those kids that even the 'gross' part of the chicken is useful, edible, and generally nutritious (minus the frying and maybe whatever he added to it). They learned a lesson, just apparently not the one he wanted lol."
​Oh no, but imitation crab is so good!
"Imitation crab. It's fish paste with eggs, a bunch of additives and colorings. Which makes sense. The weird part is watching the two colors of extruded paste get stretched out and wrapped around each other, like fish taffy."
"Hot dog of the sea."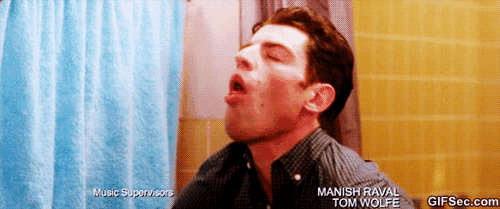 sick cringe GIF
Giphy
"I manage a meat department and when customers ask me about our imitation crab meat, I always say it's a "fish hotdog" and the people who were already going to buy it love the description, and those on the fence usually opt out."
"I'm realizing I'm a bad business man."
For the "health benefits," yeah, sure...
"My wife's aunt made a mushroom soup that she had me try, supposed to be super healthy and tasty. I tried it, it was ok and then she showed me the mushrooms...."
"F*cking caterpillars that had cordyceps."
"I'll see y'all later as Patient Zero."
- H00k90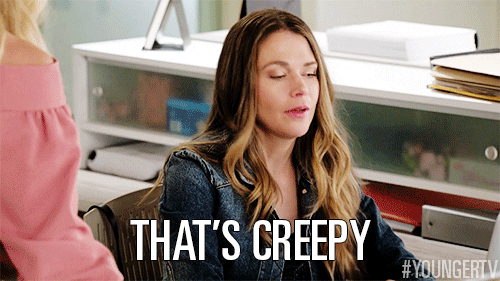 creepy tv land GIF by YoungerTV
Giphy
Actually, maybe it is worth it for the health benefits!
"Ya the caterpillars are said to be super healthy and nutritious for the body in China. They use it as almost medicine. Along with these caterpillars, sea cucumbers are eaten in the same regard. Both super expensive. Sea cucumbers is definitely an acquired taste. Really weird texture."
"Even if only 5% of the Chinese population believes in these old practices, that's still a 70 million people market, double the size of Canada. Not everyone is okay with sea cucumber and caterpillars. Everyone most definitely can't afford it."
Window Cleaners Share The Best Things They've Ever Seen | George Takei's Oh Myyy
Window washers have quite an interesting job. From death-defying heights, they see cities from unique perspectives and often catch glimpses into the lives of...
For the Futurama fans.
"Slurm"
"Wimmy wham wham wozzle!"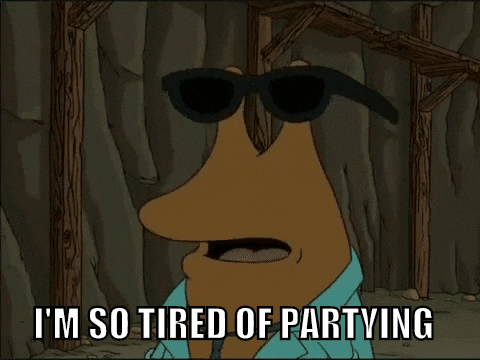 Tired Futurama GIF
Giphy
For context, Slurms MacKenzie is a character from the animated show Futurama that created a highly addictive drink called 'Slurm.'
"What if the secret ingredient... is people!?!"
"''But you highness she's a commoner, her juices will taste foul.'"
"'YES! So we will package and sell it as NEW Slurm. Then when everyone hates it, we'll bring back the original and call it Slurm CLASSIC and make BILLIONS!!!'"
- Apod1991
Horrifying!
"A lot of people enjoy Shark Fin Soup and maybe some don't realize what the fisherman do to get the fins. Look up video if you want but they bring the shark on board, cut off all the fins, and chuck it back still alive to writhe and float and suffer."
"The crazy thing is, is that it offers 0 nutritional value whatsoever. It's like a status thing."
"Even worse, is that it offers 0 flavor on its own. The flavor of shark fin soup is from whatever else they add to it. Shark fin on its own is tasteless."
- kingtz
​Well, that was a long list of things we can never un-see.
There's just some things we are better off not knowing.
"Want to "know" more? Never miss another big, odd, funny, or heartbreaking moment again. Sign up for the Knowable newsletter here."
Keep reading...
Show less
Fashion can be inexplicable at times. It's hard to know where they begin, and why they happen. Like, whose idea was it to wear jeans under skirts back in the early 2000's? Now THAT was a fashion tragedy.
But bad fashion trends aren't just in the past. Here are some of the most hated modern fashion trends, courtesy of Reddit. Q-tipper asked:
What is a fashion trend you hate?
​You would think everyday fashion would be about convenience and comfort, but that just isn't so.
Why are these so hard to find?
"2x or 3x that is only wide, not long.
Big and TALL f*ckers! You forget the tall part."
"I f*cking swear, finding ANYTHING in 3XLT is impossible. I'm tall AND fat, godd*mnit."
You'd think work clothes would be a bit more comfy.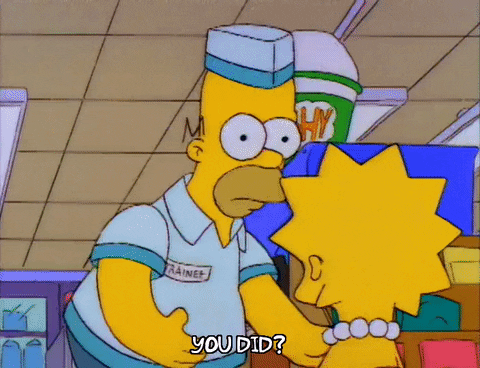 Season 3 Store GIF by The Simpsons
Giphy
"Making employees wear clothes that are easily stained."
'100% agree. I work at a truck dealership and they used to make us wear khakis. Even the warehouse and parts employees. It is impossible to get grease or coolant stains out of those. Before we just decided to ignore that rule everybody was walking around with all kinds of fun and dubious stains."

​The worst part about women's clothing.
"Fake f*cking pockets? To hell with them I say."
"The shorts I'm wearing right now have fake back pockets. I've tried putting my phone in my back pocket about 10 times today and am ready to just rip the shorts off my legs at this point."
​On the topic of women's clothing, here are a few examples of some truly weird trends.
We need longer sleeves!
"Long sleeves on women's clothing that are too short. Most long sleeves end well before my wrist and a few inches past my elbow. I'm not exactly Queen of the Long-Armed Amazons! I end up pushing the sleeves up on everything because I look like a kid after a growth spurt whose clothes no longer fit properly. WHO ARE THESE PEOPLE WITH IMPOSSIBLY SHORT ARMS?"
​It's a scam!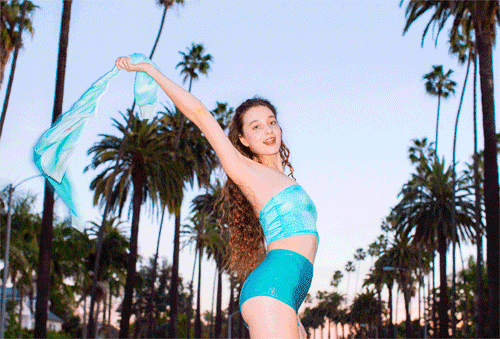 sexy american apparel GIF
Giphy
"As a woman, sheer shirts and dresses. I don't want to have to wear a cami under every d*mn shirt!"
"I think it's a way to get you to spend more money."

"Bow down and give your money to BIG LAYERING!

My wife refers to them as bobo's (buy one/buy one) because you can't pick up one without the other to match."
Things That Are Normal Where You Live But Crazy Anywhere Else | George Takei's Oh Myyy
This ruins the whole outfit.
"Clothes that are cute until you look up close and the back says something stupid like 'but first, coffee'."
"I always get those as gifts like, 'I knew this was your sense of humor'. Why are we friends?"
​To heck with cropped jackets.
"Women's jackets that stop just above the bottom rib. When I'm wearing a jacket, I'm wearing it because I'm COLD, not as a fashion statement!
The things people wear for the sake of brand names continue to make no sense to me (or these Redditors, apparently).​
​Definitely bad taste.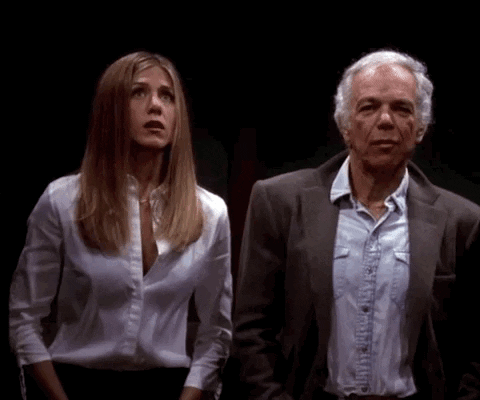 Ralph Lauren Elevator GIF by Friends
Giphy
"Large logos. Ralph Lauren is the worst. I'll see a shirt I like with an oversized polo man. It ruins the shirt."
"The back story behind large polo man is actually funny because it was entirely unintentional and just a business responding to customer demand.
Apparently Ralph Lauren was the apparel provider for one of the more prestigious tennis tournament (think US Open, Wimbledon, etc.) and they made one-offs for the ball boys to wear so that the logo would be visible on TV - there was apparently no initial intent to market them to the general public. People watching saw it and said I WANT THAT, and here we are with giant Polo logos now.
So yeah, oversized polo man is a result of consumers' bad taste."
​Why is this a thing?
"Stickers on hats."
"When I was young, I bought a hat and left the sticker on, because it was the thing to do. A few years later I realized it was dumb, and also peeling so I tore it of. Turns out the hat was more faded than I thought. So I stuck my own sticker on to hide the shame."

​To be fair, these are comfy af.
"Those leggings from TikTok that have that scrunch in the a**hole, so they literally suck into your a** crack. I hate it.
"They're the freaking worst! I got a pair without looking at the back just thinking it was a cool texture. They're just sitting in my dresser looking all sad and stupid."
As humanity continues to evolve, so does fashion. And soon enough, these weird fashion trends will die out, and make room for even more sh*tty trends.
Such is life. Now if you'll excuse me, I gotta go put on my TikTok leggings. Sue me, they're comfy.​
Keep reading...
Show less