Believe it or not, many Ukrainians were not entirely convinced that Russia would invade their country, even in the days and weeks before it finally happened.
The war in Ukraine, which kicked off when Russian President Vladimir Putin ordered his forces to invade the country on February 24, has created the largest humanitarian and refugee crisis Europe has seen in decades.
Ukrainians both inside and outside the country have had their lives significantly upended. The day Russia invaded weighs heavy on their hearts.
They shared some of their memories and thoughts after Redditor BJJJJIIIIII asked the online community:
"Ukrainians of Reddit, how did you find out that the war had begun? What were your first thoughts?"
"Well, my girlfriend's friend..."
"Well, my girlfriend's friend called her at 7 a.m. and said, "Wake up, war began" and also we started to hear alarms around the city. Pretty nervous feeling."
Micodanreddit
I hope everything is good for you. Much much love.
"My brother called me..."
"My brother called me at 6:10 a,m. and told me that the war started and that i should get out of Kyiv ASAP.."
Parabellum3
But did you? Hopefully you are well and safe, wherever you are.
"Mom ran into my room..."
"Mom ran into my room at 5 a.m. screaming. I woke up, the sky was red (still can't recall if it was just dawn or not) and I heard missiles or probably fighter planes. Thankfully, nothing hit our area."
Bringoff
That is indeed a horrifying way to start the morning. Hopefully you are still safe.
"We can do nothing but watch the news."
"Not me directly, but my husband is Ukrainian and lives in the states with me. His family is still there. He spent the first several days not sleeping, trying to coordinate safety for his family, reaching out to anyone and everyone."
"I reached out to some members of my church over in Ukraine and Poland to see if we could get some help, because that's all we could think of, was his family. Most of them are out of Ukraine and waiting to be able to come to the states."
"In the beginning though when his family was still at home, my husband managed to reach out to some old buddies from his unit when he was serving in the Ukrainian army. They were supposed to go to meet his family and get them out, or at least stay and make sure they are okay."
"His buddies took a direct hit from a shelling and never made it. As of today, his town is under Russian control and everything from his childhood is gone."
"We can do nothing but watch the news, and I know its killing him. F*ck this war."
hammyhamilton134
This is heartbreaking. I am so sorry.
"Woke up..."
"Woke up at 5 a.m. because of explosion near my house and started to buy food for stocking. Nothing really surprising, I was mostly ready for such a situation."
Nordwest
Sounds like you got yourself into gear pretty quickly. Stay safe out there.
"I woke up to my phone..."
"I live in Sweden. I woke up to my phone blowing up with notifications about how Ukraine is getting invaded. My only thought was is my family okay? Are they safe? What are they gonna do? Can they leave and if yes, will they?"
NoBreadfruit3447
Hopefully they are safe, even if they haven't been able to leave yet. Dealing with that knowledge must be so difficult.
"I was in disbelief..."
"I was in disbelief and still am. Many people are in denial to this day."
maxim233
Many of us genuinely have no idea if we would react to a world-changing incident like this by spending everyday in unresponsive, zombie-walking shock...or cowering and armadilloing in a locked room everyday the moment we wake up.
"I am not a Ukrainian..."
"I am not a Ukrainian but at the time I was living In Kharkiv (I am from Finland). Nobody believed it was so until I woke up to the sound of gun shooting and bombs exploding. I now live in the UK."
Masochistmolly
Here's hoping you're settling in alright and are warm and comfortable!
"On the 24th..."
"In the weeks leading up to the war, I used to randomly wake up in the night and check the news every time. On the 24th, I had my first war-related nightmare about panicked people running en masse. Woke up at 5:40 a.m., decided to check the news once again, and there it was. Heard explosions in the distance 20 minutes later."
realmitya
This is so matter-of-fact and so terrifying. Hopefully you are safe, wherever you are.
"I woke up in a car..."
"I woke up in a car driving to Poland. Few weeks later I'm in Canada."
Sea-Zombiee
Welcome to Canada! Glad you've made it safe and sound.
The impact of the war in Ukraine will be felt for years to come and even if the war officially winds down, there is bound to be sporadic fighting in isolated regions for some time after that.
It's safe to say that we will continue to hear about this conflict for a significant amount of time and that the world, as we know it, has changed.
Have some stories of your own? Feel free to tell us more in the comments below.
Have some thoughts of your own? Tell us more in the comments below!

Want to "know" more?

Sign up for the Knowable newsletter here.
Keep reading...
Show less
The number of people killed during World War II is staggering... about 70 million for those of you who don't know.
For comparison there are only 19 countries today whose current population is bigger than amount of people that died in six years of war.
Crazy, huh? Don't underestimate the impact of this event! History is fascinating.
People shared more information after Redditor alfawolfvii asked the online community,
"What are some crazy WWII facts you know?"
"Albert would actually use the fact..."
"The story of the Göring brothers is mind blowing. I can't believe Hollywood hasn't made a movie about it."
"Hermann Göring was a high ranking Nazi party member. He was head of the Luftwaffe and he was designated to be Hitler's successor after the world was conquered and Hitler eventually died."
"His brother was Albert Göring. Albert was staunchly Anti-Nazi. Albert saw the regime for what it was, brutal, horrible, murdering racists. He especially objected to the treatment of the Jewish people."
"Albert would actually use the fact of who his brother was to get out of trouble for helping Jews escape. He would do things like drive a transport truck to the camps or ghettos where they were held, and demand to be given multiple people for work, or whatever excuse he would give."
"When he got resistance, he would drag out "Do you know who my brother is? NOW BRING THEM TO ME!" He would then drive them to safety and release them."
"He once saw a bunch of Jewish women being forced to scrub a street, so he hopped down on his knees and joined them. When the Nazi officer realized who he was, the scrubbing stopped."
"He did many things like this. Saving Jews from almost certain death. Defying the party. Defying his brother. Again, using his brothers political clout to derail Nazi objectives."
It's wild."
"AND THEN..."
"He gets captured, at the end of the war, and is going to be killed with the other captives, because OF COURSE Göring's brother must be Nazi scum. By sheer dumb luck, a person in charge of processing his termination paperwork was a Jew he saved! That person spoke up, and many others did, and he was set free."
OregonMrBear
This is quite the story! Yes, Hollywood, get on this! What are you waiting for?
"Not only..."
"Jumping Joe Beyrle of the 101st Airborne."
"Not only was he enough of a bad@ss to earn that nickname among people who jump out of planes for a living, but he also escaped a POW camp to the Soviet line and became the only known person to fight for both the USA and Red Army in the war."
jah05r
This is the guy at the bar with the wild and crazy life that you don't want to stop listening to. How could you?
"He then returned to his job..."
"Tsutomu Yamaguchi was on a work trip to Hiroshima when the atom bomb went off. He then returned to his job/home in Nagasaki and was describing the blast to his unbelieving boss when the Nagasaki bomb went off. He survived both atom bombs."
[deleted]
He has been dubbed as one of the most unlucky people in history. But he survived, sooo...
"He got demoted..."
"A Belgian pilot flying for the RAF found out the Nazis had executed his father in occupied Belgium. So after an escort mission he took a side trip and did a solo attack on the Gestapo headquarters in Brussels, dropping down to ground level in front of the building and machine-gunning the f*ck out of it."
"He killed the local Gestapo commander along with some SS officer and the AA crew on the roof. Then he did a victory lap tossing little Belgian flags out the window. Oh, and he swung by his niece's place and dropped a big flag."
"Then he went home. He got demoted for violating his orders and a medal for what he did while he was violating his orders."
dieinafirenazi
Now that's a true legend. I need to brush up on more of my World War 2 history because there are so many cool stories like this.
"The rest..."
"Only about 4% of Londoners used the Tube stations for bomb shelters in the Blitz. About 40% used Anderson shelters under their back gardens or cage-like shelters in their homes. The rest stayed in their usual bedrooms and hoped for the best."
ThisQuietLife
Very British. "We'll deal with it, stiff upper lift and all."
"I read somewhere..."
"I read somewhere that Russia's losses were so great in the war that the population declines of the 60s and 90s were a direct result of the dead soldiers because their children that were meant to be born during these periods never were."
ButtonJensen
80% of Russian men born in 1923 did not live to see the end of WWII. About 40% died during the war, the rest died before it due to infant mortality and starvation.
"The United States..."
"The United States produced 150% more planes in 1944 alone than Japan did in the whole war."
sonofabutch
The Japanese hand built their Zeros in a factory that was 50 miles from the nearest runway and used OXEN to carry them one by one to the runway for takeoff!
"Operation Aphrodite..."
"Joseph Kennedy, Jr, the eldest brother of President John Kennedy was killed in WW2 as part of Operation Aphrodite. Operation Aphrodite involved flying unmanned bombers into targets. Kennedy was killed after arming the explosives in an unmanned bomber but before the crew bailed out."
"Joe Kennedy, Jr died working on the precursor to the modern day drone."
slider728
And Joe Jr. was the son that Joe Sr. wanted to be President. Apparently he was the favorite son, and John was seen as rebellious and sickly.
"Winston Churchill had an oxygen mask for flying in airplanes specially made for him that would allow him to smoke cigars while he had the mask on."
ProbablyaDrugDealer
Ummm... I can't imagine that was safe.
Doesn't this make you want to pick up a history book and find out more? You should! With everyone worrying about the possibility of a third world war on the horizon, it is absolutely worth learning about the past and taking notes.
Know some more cool facts? Feel free to tell us more in the comments below!
Want to "know" more?

Sign up for the Knowable newsletter here.
Never miss another big, odd, funny, or heartbreaking moment again.
Keep reading...
Show less
We are in troubling times friends.
Everyday the news out of Ukraine is heartbreaking.
And it makes you wonder... "What if that was us?"
Could many of us stand up and join a military resistance if we had to?
It's one thing to think about sacrificing your life, it's a whole other thing to do it.
Redditor CallMeBicBoi wanted to know who would be willing to go to war.
They asked:
"As a civilian, would you be willing to take up arms and potentially die to protect your country? Why or why not?"
I would not head to war. Mostly because I'd be useless. I faint at a pinprick of blood. So...
Coming for us all...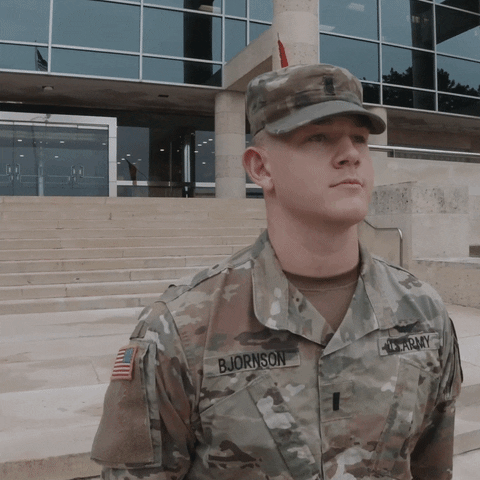 Greeting Us Army GIF by GoArmy
Giphy
"Once the invading army starts killing civilians, I'll feel like I have no choice. They're coming after me and my family."
carsoncanArtsome
A Direct Hit
"If my country/state was under direct occupation, yes. I am willing to protect my community, family and country. If there was a draft for a war we have no business being in, no. I don't consider protecting America's capitalist interests on foreign soil important."
FR_0S_TY
Without Hesitation!
"I live in Canada. My country hasn't been invaded since we had a little scuffle with our downstairs neighbours in 1812. The idea of going to war to protect my country is an abstract, something that could theoretically happen but isn't an imminent threat. Compare that to Ukraine. It isn't an abstract concept to them."
"I'm sure many are fighting for a sense of nationalism and a desire to protect their country, but how many more are fighting because their families are being threatened? Would I go to war out of a sense of patriotic duty? No, I lack the sort of nationalistic pride that that requires. Would I go to war if that's what I had to do to keep my children safe? Without hesitation."
ThievingRock
The Helpers
"I'd probably just care for the wounded. Equally as important but I don't want to kill anyone."
CaptainPugwash75
"This should be the top comment. Help is most frequently found through a warm hand and heart. Medical expertise is a huge bonus lol. I don't give a f**k about someone shooting at me, but the person who helps to calm a mind during a traumatic event... they have a special place."
well_rounded_mango
Things to do...
"No. I'm a coward. I'll do anything needed here at home to help but I'd be a gibbering mess and would likely mishandle my weapon. No branch of the military wants a person who is just as likely to shoot their comrades versus the enemy."
Rachel1578
"Dig trenches, fill sandbags, and triage wounded. Hack computers, conduct targeted misinformation... there's plenty you could do to contribute."
WildBilll33t
Nobody wants to be in a war, clearly.
It's good to know there are options besides the battlefield though.
Burn it Up!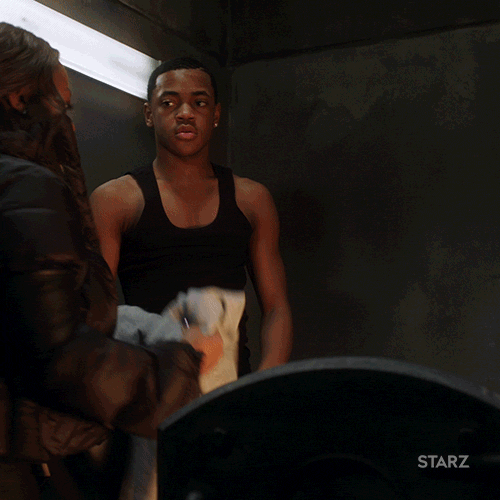 burn it season 4 GIF by Power
Giphy
"If my friends were directly at risk and we were being invaded, yes. Otherwise if it was just a draft to go overseas and kill poor people? Hell no I'd burn the draft notice."
Dire-Dog
Joe can do...
"Yes. My nation may not be perfect by a long shot, I'll be one of the first to tell you that; but it is my home, it is where the ones I love call home as well. I'd rather die than have that be taken away. Well it's not financially possible for some to leave and/or they already have a life that's been built/established here. Those reasons would make it difficult to leave. Also there's not much an average Joe can do. We can try to vote the people in that we think could change our country for the better but..."
f**kpepsi2
For Country!
"If it was to 'protect the country.' Not for some CIA game of risk or so giant multinationals make mega profits while the standard of living goes down for the average person. Certainly not so certain commodities can be secured when history has proven it isn't remotely worth it. Warmongers will figure out a narrative to make killing for greed patriotic."
HeyHihoho
Not traveling...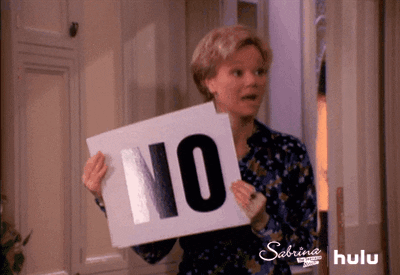 Cbs No GIF by HULU
Giphy
"I would be willing to protect against an invasion on the continental US, but I won't be sent overseas to play world police."
superchilldad
Pray for Peace
"My country? See this is what I find strange. I find the concept of pride in something I had nothing to do with odd. I was born in Canada, I am Canadian. I'm proud of what Canada represents and the ideals we uphold, but to die for for my 'country' is something I wouldn't subscribe to."
"I'd protect my family, friends, neighbours and anyone else from a threat to their lives or way of life from a threat, internal or external. But what flag flies or where the lines are drawn on the map really mean nothing to me. Let me live my life in peace. Honestly, I think we will never see true peace until we forfeit the idea of countries and governments. Which, unfortunately, I don't think will ever happen."
Silver-Dragonfly3462
War is ugly. And there seems to be no way to fix it. So for now all we do is pray.
And to all soldiers... Thank you for your service.
Want to "know" more?
Sign up for the Knowable newsletter here.

Never miss another big, odd, funny or heartbreaking moment again.
Keep reading...
Show less
We live in the stories of our family that came before us.
Unfortunately, social media and a constant stream of digital records did not exist in the time of either of the Great Wars.
Can you imagine a selfie taken from the trenches or from storming the beaches of Normandy?
Just because we can't see it, though, doesn't mean we haven't heard the tales, been swept away in the stories, the details, of one of the most horrific and heroic times in our collective history.
Because some of our family were there, and they told us about it.

Reddit user, AdInteresting3335, wanted to hear stories from the most harrowing time in history when they asked:
"Did anyone have stories from WW1 or WW2 passed down to them if so what's the story?"
It's war, right?
Of course most of the stories are going to be tragic tales of loss and fear.
A True Hero
"One grandfather earned a Purple Heart during WWI because he went out out alone under heavy shelling to flag down an ambulance for his buddies. The physician who later treated him at the field hospital said his own leg was torn up so badly he shouldn't have been able to take 10 steps on it."
"Ultimately he didn't save any lives, though. And the ambulance got shelled too--killing the entire ambulance crew. He was the sole survivor."
doublestitch
"I can't imagine being the sole survivor of all of my buddies, PLUS the dudes you were calling for help. Wow."
bananabugs
Too Young, Too Much To See
"My grandfather was in the US Navy in the Pacific during WW2. My mom would tell me about how when she was a kid he'd used to get really drunk and tell disturbing, graphically detailed stories about all the horrific sh-t he witnessed during the war. Stories about friends drowning or getting burned to death in raging fires, the terror caused by incoming kamikazes, etc."
"My mom was like, 8 or 9 years old at the time and being subjected to that understandably messed her up a bit. I never worked up the nerve to ask my grandfather about his experiences directly since it was obviously so traumatic for him. He eventually died due to complications from Parkinson's disease as well as being an alcoholic for decades."
"I sometimes wonder how different his life might have been if he hadn't enlisted as a fresh faced 17 year old. Given the timing, he might have been able to avoid getting drafted and stay out of the war entirely. Shoulda coulda woulda, I guess."
Prank_Owl
Stuff Stays With You Forever
"Completely different war, but my mom's father's father, so my great grandpa on my mother's side, was in WW1. Apparently, once a year or so he'd just sit in a rocking chair for several days on end falling apart and crying, wouldn't talk or move or eat, and my great-grandmother would just put a blanket on his lap and sigh and say he's thinking about the war and he'd be ok in a few days."
"This sh-t was so common ... Is still so common..... I'm glad it's less shameful and more people can get help these days."
WoodyAlanDershodick
Let's brighten things up past the typical doom and gloom.
What are some of the more outlandish stories from being in the war?
Out Before It Even Started
"My Grandpa's only WW2 story involves him arriving in France and proceeding to trip over a small hole in the ground and break his ankle on his first day there. It never healed right and he was sent back to the states. Walked with a cane for the rest of his life."
Herogamer555
"Don't take this the wrong way but he's a lucky man"
Python_PY
That Magic Of The Chocolate
"I've posted this a few times before, but my grandpa was a child on a farm in Germany during WWII."
"On of my favorites was while a bunch of allies were traveling by. A group of Americans broke off and came up to the farmhouse. Through the language barrier his family figured out they were asking for milk. They get some and hand it over never expecting to see it again."
"The Americans take it and kind of stand around for a bit. After a while they bring it back up and manage to convince all the kids to come up. They split it out the drink they made to all the kids."
"Turns they made chocolate milk."
"I doubt this is the only reason my grandpa moved to the US, but I suspect its part of it."
SteevyT
Secret Families And Secret Chickens

"While I have have several family members who died in action, here are the more interesting stories. My great grandparents (with 7 children) were living in Russia under nazi occupation, hiding a Jewish woman in their cellar. Their neighbors knew about it but none of them snitched. The entire family would've been gunned down if they did."
"Also, a bomb once fell on their house but everyone survived although my great grandfather was severely injured. Great grandma secretly raised a chicken for him to eat for his injury, as they were starving because the Nazis were raiding the villages for food. On one such raid, she denied having any food but they heard the chicken clucking. That's probably the nearest the family got to being shot."
Ok-Armadillo-1171
You don't know what happens in the heat of war, in the midst of chaos and bloodshed, but you know that decisions have to be made, choices must be followed up on, and some people earn the title of "The Greatest Generation."
Wait For It...
"My grandfather was one of the soldiers that stormed the beaches of Normandy. I didn't hear about that particular portion of his story, but i do know that he was under fire and jumped into the trench only to land on a dead soldiers body. The corpse still smelled of a cologne called 'Evening in Paris' and when grandpa came home to the states he couldn't stand the smell of Evening in Paris - it caused severe ptsd flash backs for him."

"I wish i knew more of his story but he's been missing over 20 years now and is presumed dead."
Objective_Ranger_587
You Kept Items From The Men On The Front Line?
"My great grandfather was in the trenches of WWI. His wife sewed him a coat because, well, trench warfare. The salvation army was running a program where they would get care packages from the states to soldiers in the war, so she handed the coat over to them to get to her husband."
"A month later she saw some admin from the salvation army walking around wearing the coat. He called her a liar when she said she made the coat for her husband, at least up until the policeman overseeing the argument was convinced to cut a seam to reveal the letter and hidden money she sewed into the lining."
"The salvation army also charged my great grandpa for hot coffee while the red cross gave it to the soldiers for free."
"Yeah, my family doesn't donate to the salvation army."
Astramancer_
See? This Guy Gets It.

"Great Grandfather earned his commission during the Battle of Flers–Courcelette. He was company Sergeant Major 25th CEF. During the battle his Major and platoon commanders were either wounded or killed. He took charge of the company and after storming and taking the village he continued to lead his men until another hundred yards of German trenches were captured and held for two days and two nights. He fought at Ypres and The Somme and several other battles during WW1. (I have his uniform, medals, walking stick, battle field maps, field binoculars, photos etc)"

Errol-Flynns-Ghost

fake shoot a shark...
"My uncle was in the Navy and served in the Pacific theater. He always talked about how they'd see sharks and shoot them. He got kind of a giddy story telling face and ka pow, fake shoot a shark. He had an old school, shark with X eyes tattoo. He didn't really talk much about battles, which ship, or why he hated sharks. Bit as I'm older, I think it had to do with ships that sank and people he lost."
NorthKoreanJesus
An Action Figure
"This is WW1. My Gran's grandad (we'll call him George) was performing an attack with the rest of his regiment over no man's land. He was being shot at quite a lot, he was shot in the left part of his chest, the bullet did not go into his body, it landed in his cigarette tin and did not harm him. He saved that bullet and it has been passed down the family - my dad even used to play with it as a toy with his action figures."
45110_Medusa
The Ring Collector
"Grandpa was in WWII in Germany. Said war was atrocious and was very antiwar due to what he saw. It took years, but I was finally able to get a few stories. One of the worst was how allied forces would cut the fingers off German soldiers in order to collect/keep their rings. He said that alone made him question war and what it does to young people."
peeklay
Run Away
"My grandfather jumped in an empty foxhole at the same time a Japanese soldier did and they startled each other so much they both immediately jumped out and ran away."
schnit123
"My father had a similar experience with a russian soldier. The both walked around a corner from different sides and literally smacked into each other. Both ran off."
DocSternau
Civilians
"Japanese pilots would fly very close to the ground and shoot civilians who would try to hide under trees. This sometimes resulted in the pilot crashing his own plane into the tree too. My great grandmother was a victim of that. She dodged the bullets and the pilot crashed into the tree and blew himself up for nothing."
REDDIT
The Rescue
"My maternal grandfather and his siblings stealthily rescued their dad, who was found hanging upside down, from the Japanese when they invaded the Philippines (he was only around 12)."
GoldburstNeo
"I have family that was in Cebu during WWII, and I always wonder what it was like for them there. There is a large divide between my family that immigrated and stayed, and the family that moved back to the Philippines before the war. I also had family in Hawai, and my grandma watched the Japanese planes fly overhead before hearing the bombs."
bananabugs
The Criminal
"A patient admitted he was a Nazi war criminal a few days before he died. Took part in massacres of Jewish shtetles. 'I'm a murderer, it's all I am.' We had talked about being in the army ( I was too, of course not ww2) and he just let it all out. He knew he was dying, I feel like he never told anyone that but me. Seeing him with his wife and kids and grandkids at his bedside while he was slipping away was more surreal than most other times I've seen it."
Joey42601
Belfast Blitz
"My Grandad was a kid during the Belfast Blitz. Left their shelter after a particular heavy night of bombings to see the roads lined with bodies covered by sheets. Street after street with rows of corpses waiting to be collected. A sight that stayed with him his whole life."
Baron_Meliadus
Burned Out
"I remember being around 6 or 7 when my grandfather who was a tanker in the war describing to me and my cousins in great detail watching the special tanks with flamethrowers roll up to Nazi bunkers to burn the Nazis out. People might hold on as long as they can against shells or bullets but not fire."
Siegfried262
It's been over a hundred years since the first World War meaning those stories are all now coming secondhand.
The farther we get, the fewer stories we'll hear firsthand from those who were there in WWII.
Listen, if you get the chance.
It's a gift.
Want to "know" more?
Sign up for the Knowable newsletter here.
Never miss another big, odd, funny, or heartbreaking moment again.
Keep reading...
Show less
Do we really forget or do we choose to ignore the less pleasant parts of our history? That is the real question. The crux of how America deals with history.
There are so many vital details and so much fascinating information about the forging of this country that we often just study for a moment, then file away in the dead lands of our brains.
Maybe this is why we repeat history, we never learn from it because we choose to forget it.
Thankfully we have historians, teachers and people who crave random knowledge in hopes of one day ending up on 'Jeopardy.'
They'll never let us forget.
Redditor Prestigious_Ad_2322 wanted everyone to share some details of this country's past that we need to be reminded of, so they asked:
"What part of U.S.A. history is easily forgotten?"
My pencil is ready.
Well, my fingers at the keyboard are ready.
I'm here to learn and hit up Wikipedia.
New Land
"Conquest of Mexico. Which is how we got Texas, New Mexico and Arizona." ~ amahtez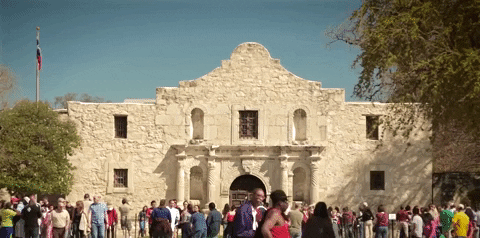 Giphy
The Great Lakes
"The naval battles on the Great Lakes, piracy on the Great Lakes, and the nazi plot to destroy American aluminum plants during WW2. There was a plot that was failed by the nazis once the soldiers made it to the US. They were dropped off from a submarine off the coast with bombs, guns, and tons of money."
"They were supposed to infiltrate several key locations, such as power plants, damns, bridges, and most importantly a couple of aluminum plants. At the time we produced more aluminum than anyone else in the world and that allowed us to put produce anyone in airplanes by 5:1."
"Anyway, the nazi soldiers fell in love with everything in America and just spent the money acting like average Americans, one of them was caught at the movie theater. It's a very funny story all together, but lots of people don't know about it." ~ kudos1007
Casualties
"The Battle of the Wabash in 1791, AKA Little Bighorn on steroids. The Federal Government tried to claim and sell the land of Indians in the Northwest Territory (modern day Ohio, Indiana, Michigan, etc.) to pay off its massive debts. They sent a force of 1000 men to evict the Indians but were met by 1100 warriors of the Northwestern Confederacy. Casualties for the American force was over 97%, about 25% of the entire US Army. Native casualties were about 5%, or 61 casualties in all. It was the worst defeat ever suffered by the US at the hands of Native Americans." ~ Ranger176
An Important Era
"The period between 1790 and 1860." ~ Washpedantic
"Agreed, this period is where a lot of our political and societal norms were established. I had no idea now critical decisions made then impacted the nation. Not to mention the half dozen or so times the nation almost imploded. Heirs of the Founders by H.W. Brands is a great book on the subject." ~ Gregnif
This Little Piggy...
"The Pig War." ~ Ok_Butterscotch1549
"It ended in like around 1860 when the British and US presented their case to the German Empire." ~ JesusHacked
"MyAccountAmerica and Britain asked the German Empire who the islands belonged to, and Germany said America so now they belong to America." ~ NoWorries124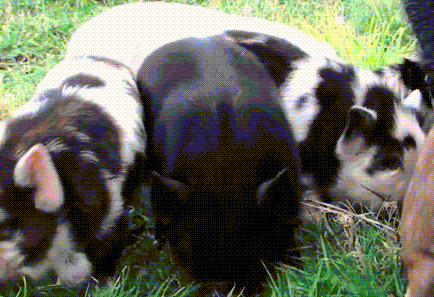 Giphy
Fascinating.
I remember none of this.
Except maybe the pig war thing.
Though I may be confusing stories.
Devious Plans
"The story of the Cherokees! The U.S. took Cherokee land through essentially rigged treaties, disobeying the Constitution in the process. Note there were many people opposed to this taking of land, but still many more who promoted it." ~ The--Morning--Star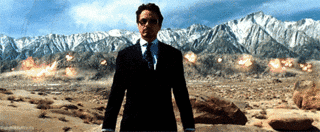 Giphy
Aloha
"That Hawaii was a recognized sovereign country, the Queen having been received by Queen Victoria of England in 1887. In support of the Dole Corporation and other businessmen, a contingent of US Marines staged a coup and overthrew the Hawaiian government. Queen Liliuokalani submitted peacefully, expecting the US President wouldn't stand for such imperialist behavior. Grover Cleveland did nothing, and his successor annexed Hawaii in 1898." ~ bdbr
"ORGANIZE!!"
"The Battle of Blair Mountain. Strikers and labor organizers in the coal mining industry were attacked by lawmen and strike breakers and eventually the West Virginia National Guard was ordered in to break the strike. This is the story I mention when people say we don't need unions. Real people gave their lives for the right to organize." ~ abe_the_babe_
These Low Effort Jobs Have Surprisingly High Salaries | George Takei's Oh Myyy
Have you ever worked one of those jobs that paid you to kinda sit there? If you have, you know the joy that comes with watching the entirety of Breaking Bad ...
Welcome Everyone
"Scottish, Irish, Welsh, and English indentured servitude in the mid 1700s while US was still the colonies and then early 1900s when there was a lot of immigration from Ireland and Italy through Ellis Island. Still don't understand how people were so mean to them back then when a lot of the citizens at the time were descendants of immigrants. Guess that still stands today." ~ tgmarie137
It All Repeats
"Before the Civil War where northern congressmen were often subject to emotional abuse, death threats, duels and assassinations so that they would not legally question slavery." ~ Vidhara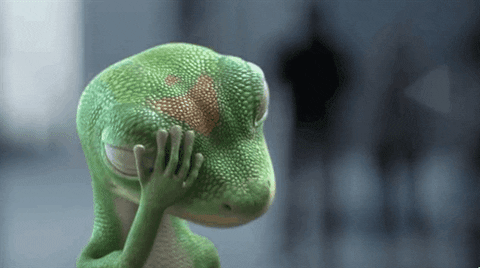 Giphy
"Here's an over view. It's public record that he took out ads in newspapers calling for bohemians, occultists, and free thinkers to come party at his house. He also left behind detailed journals pertaining to his magical rituals. I also left out that Hubbard essentially ruined his life, stealing his money, his girlfriend, and ruining his already dubious reputation. Parsons died under odd circumstances involving nitroglycerin." ~ CityofCandles
In Philly...
"In 1985 the Philly Police Dept. dropped a bomb on a residential neighborhood murdering 11 American civilians who lived there. Sixty one homes were destroyed. The fire department let it burn. Google the "MOVE bombing." ~ butchstache
CRUEL
"Sharecropping, Carpetbagging...this was a willfully CRUEL time that KEPT African-Americans disenfranchised that NO ONE mentions. In some ways (very few, I'll stress because slavery was obviously horrific) it was WORSE than slavery because during this time, the landowners had no real incentive to keep their indentured 'sharecropper' workers healthy or alive- when they died, they were just replaced and were effectively 'enslaved' by debt."
"THAT'S when people discovered that invisible chains were cheaper that iron ones. This was also the time of the 'robber barons' like Carnegie who ran RAMPANT expanding their wealth pretty much in the same proportion that billionaires are doing today during the Pandemic." ~ PhoenixNamor
Killer...
"That Christopher Columbus was an idiotic mass murderer who thought the world was pear shaped and did nothing but go from island to island slaughtering the native inhabitants." ~ urukslayer13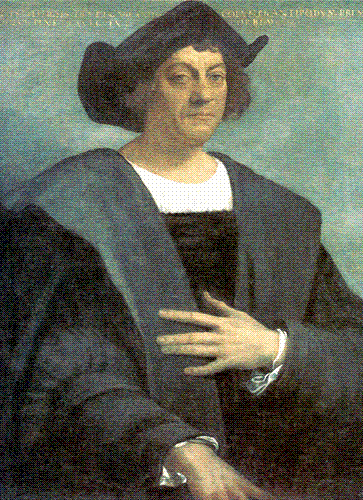 spanish day GIF
Giphy
Red Dead
"Coal Wars. Series of conflicts between miners and the corporations that owned the mines in Appalachia and some in Colorado culminating in 1921. Miners wanted things like safety regulations, a union, and to be paid with US currency so the coal companies hired essentially a small army ran by Baldwin-Felt. Think the Pinkertons from Red Dead. Instead of giving up the miners armed themselves and made fortified locations in the mountains and armed conflict started."
"Ended when the coal companies asked the government for help so the US army started bombing the miners and the towns the miners families lived in. Also just throwing in that the miners didn't fortify the towns just the army making a point I guess." ~ WeavBOS
Must Know
"Tulsa massacre. I never learned about it until I was in my late 20s. Such a huge and disgusting part of our history and it is almost never taught." ~ GonnAvomit
"This one I think has finally become common knowledge, at least on Reddit, since they made a show about it and it always comes up in these topics. AP history taught it to me in HS but all my friends in the general history classes never learned it." ~ uss_salmon
"Seven Years War"
"The french and Indian war. What even is that?" ~ NoAlternative2913
"A smaller part of the larger 'Seven Years War' which was a global war between Britain and France. The 'French and Indian War' was the British and French using their North American colonies, with both sides also drawing help from various Native American tribes. It was basically a huge, costly war over territory." ~ azizinator25
Forgotten
"Almost all of USA history is forgotten. Burning down stamp distributors houses in a form of violent protest, Whiskey Rebellions, Barbary Coast Wars, that time we thought we could sit out the Napoleonic Wars until the British started snatching up our sailors and the Canadians burned down the White House."
"When we fought Mexico, when we fought Spain, that time William Walker tried to conquer Nicaragua with an army of mercenaries and got his ass thumped after a month or so." ~ Poorly-Drawn-Beagle
Genocide
"The genocide of Native Americans followed by all the interventions in Central and South America for the sake of corporations. America's border/illegal immigration problems were created by those interventions and propping up right wing dictators." ~ Viker2000
'Let me tell you a story…'
"I highly recommend listening to History That Doesn't Suck. It is a podcast by Professor Greg Jackson. He is a professor at a university in Utah and does a phenomenal job of delivering a well researched, accurate telling of American history in the form of stories. His catch phrase at the beginning of every episode is 'Let me tell you a story…' He does a good job of keeping it fair and balanced. Lots of focus on the nuances of controversial figures." ~ wtn06
We have so much to relearn.
And unlearn and learn again.
We need to get studying.
Let's not keep repeating mistakes.
Want to "know" more?
Sign up for the Knowable newsletter here.

Never miss another big, odd, funny or heartbreaking moment again.
Keep reading...
Show less