We are all full of surprises.
We have talents we hide.
And some we are completely unaware of.
Can you open any bottle of pickles?

I can.
Useless, but once and every once in a while... life-affirming.
Redditor Middle_Ad_2619 wanted everyone to share about the things they do that make no difference in the world. They asked:
"What is a useless skill that you have?"
I can tell...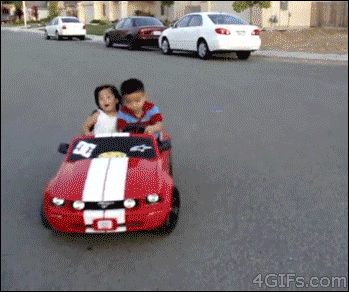 driving fast and furious GIF
Giphy
"Identifying cars' make/model by their headlights at night."
sharksnrec
"Pre 2020s Mustangs look like big spiders with all their lights. I recognize a handful of them, but not all. Tail lights at also fun."
IcePhoenix18
Waves
"I can do a wave with my eyebrows."
Kith-Kath
"Me too, and I can move them separately of each other and separately of my ears, which I can also wiggle with."
cainhurstcat
"I used to be able to do that... was about the only interesting thing about me, until I wrecked my moped and tore a muscle or nerve or something and it took 6 months for any movement, but now it's just enough to passably get emotion across."
PrinceDusk
World's Best
"Competitive Minesweeper. Was 15th in the world at one point."
SaltyPretzel97
"Back in college I had a friend who played minesweeper to relax. Just clicking at a screen. She'd been doing it for a decade. The speed at which she was playing was genuinely mind blowing. Like constant clicking at about 3-5 clicks per second. And all on purpose, winning a ton of games."
PM-ME-UNICORN-BUTTS
Characters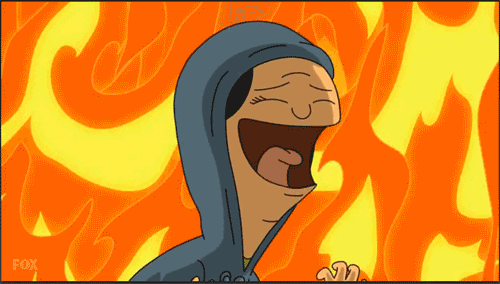 Fox Tv Fire GIF by Bob's Burgers
Giphy
"I do a really good impression of Teddy from Bob's Burgers."
boyvsfood2
"I can do Kermit, Bobby of Bobby's World, and Gollum. Possibly others, I dunno."
vercertorix
Well that is all entertaining. Profitable? Who knows...
Shake It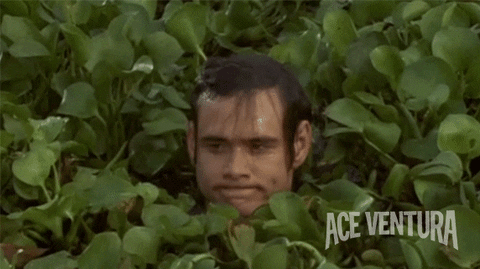 awkward jim carrey GIF
Giphy
"I can wiggle my ears."
sparklingshanaya
QUAAAAAACK!
"I can play a blade of grass."
CaptianRed
"That reminds me when I was very young. I went camping and met a dude that said he could make a duck call from just 1 acorn. So i brought him one and he squeezed it and told me to get close. He took a deep breath and screamed, 'QUAAAAAACK!' Safe to say i never talk to random strangers when im out in the wilderness."
Elixr-z
Scales
"I've worked in a deli most of my life. I can weigh things in grams eerily accurately with just my hands. Some customers get pretty kind blown."
Origin_Of_Ebot
"I have a, uh, similar skill, because I've done so many autopsies that I can almost always guess the weight of any human organ within about ten grams. Don't really get to perform for many people but I get a hell of a lot of satisfaction when the heart weighs EXACTLY what I knew it would."
totally0real0account
WTF?!?!
"I can send and receive morse code at 65+ words per minute. Completely pointless skill."
008mantis
"Pointless?!?! That is f**king amazing my friend!!"

davvaz62
"That's amazing, I've never learned morse code nor have I spent the time to get so good at it."
TheGalacticPenguin
Woof...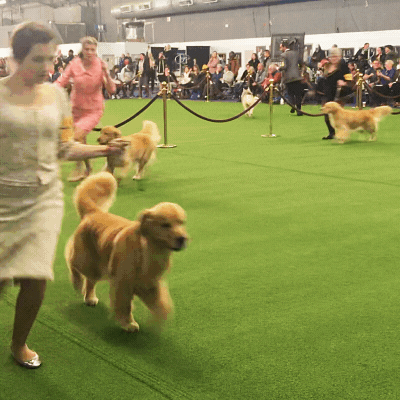 dog show GIF by Westminster Kennel Club
Giphy
"Not me but my mum can name literally any dog breed you show her."
majesticles0
Random
"I know a lot of random things about animals. Both extinct and living."
TigBitties42069
"Tapirs have four toes on each front foot and three toes on each rear foot. But every tapir I've seen makes only two-toed rear footprints because the third toe grows too far up their hamstring to touch the ground."
onmyknees4anyone
Limbs
"I can lick elbows."
shadyfortheshade
"God i remember a kid in band would lick other peoples elbows. He would do it to one person specifically and the guy would never know unless we told him."
ChubbsthePenguin
"Same. No one believes me until I show them lol."
alwayssummer90

Threshold
"Ability to sneeze with 118 decibels measured. 120 is already threshold of pain as an interesting fact."
KerbalEnginner
"I have a loud sneeze too but not sure if it's this loud! My Dad's was even louder and it runs in the family. Does your loud sneeze run in the fam too?"
Wolkenflieger
"Sure does, I adopted my late grandfather's technique and my sneeze can be heard all over the village where I live.
If you want to measure it get a sound meter app on the phone."
KerbalEnginner
Where?
"I can always find the most in-the-way place near anyone who is busy."
themattboard
"I've always had this curse. When I was like 10 we rented a dune buggy. It was one with a pull start motor and it would occasionally die. About 30 minutes in it died so my dad and I got out to start it."
"Not paying attention I stood behind my dads right side as he yanked hard to start it. His elbow smacked me square in the head (I was luckily wearing a helmet) and sent me flying. I got up and moved to the other side of my dad not knowing he had switched arms. Again, he yanked as hard as he could and his elbow launched me back again. I just stayed on the ground until it was started after that."
WantedDadorAlive
Yuck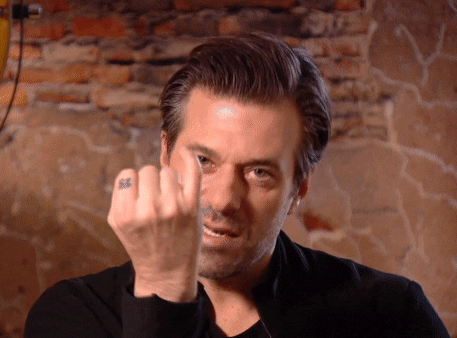 Giphy
"I can bend my pinky down to my palm without all my other fingers coming with it."
dynnk
Whipped
"I'm extraordinarily good at towel whipping. Made someone bleed once."
Thomasgraham76
"This is something that everyone in my family has advanced skill in. We love getting in playful towel wars. I have never found a girlfriend who wanted to do this with me despite always wishing I would. My mom and uncle will go at it until they are both bleeding and look like they were in a paintball fight."
PaticusGnome
Vibrations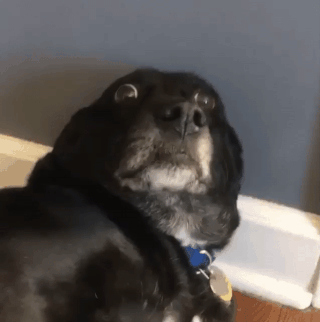 Scared Dog GIF
Giphy
"I can vibrate my eyes back and forth."
probono_deeeeeeeeeee
"Me too. It looks like the cheap earthquake effect from TV shows from my point of view, when I do it."
Meranio
Twirl Special
"Twirling, flipping, and spinning writing utensils. Like, really intricate s**t, effortlessly. A skill built up with hours and hours of fidgeting. Seems to impress a lot of people, apparently. Gets plenty of compliments."
DocFishFight
"Pretty much anytime I've held a pencil or pen, I've tried to twirl it like Boris in Goldeneye, ever since the movie came out. I still can't do it, so respect to you."
MikeMcAwesome91
Well these skills may not be a career, but what great party conversation starters.
Keep reading...
Show less
Everyone has a few special secret talents.
The only reason we keep them quiet is because they don't make us money.
So we all have efficient party tricks.
It's just like having a brain full of useless information.
But you never know when that info may land you on Jeopardy.
So how useless is it all?
Our silly skills could get us on some reality show.
Redditor Billa_420 wanted everyone to share about all the talents they possess that don't seem to get them any richer in life. They asked:
"What is the most useless skill you have??"
I have no hidden skill. I'm boring. But tell me yours.
SCORE!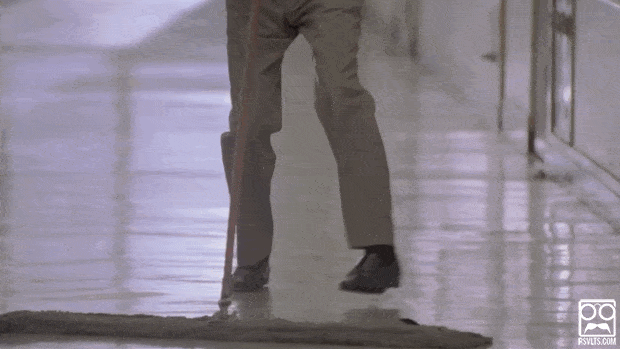 christopher walken dancing GIF
Giphy
"Was a janitor for 2 years and got pretty good at sliding trash cans back into place from across the room."
DasanLit
creator...
"The random crap I can make using boxes and tape."'
LacingMaShoes
"A soul like my own, I fashioned a little device to hold my phone on a curtain holder so I could watch shows in bed easier."
NotCallum
"Do you have kids? This is far from useless. My kids love making things out of boxes. Boats, trains, planes, dens, spaceships."
celaconacr
One Hand?
"I can tie my shoe lace with one hand in under 5 seconds."
BobbyLeFourbe
"Teach me now 🤨."
Billa_420
"This isn't useless at all. I've been made late to meetings multiple times due to my inability to properly handle shoelaces of all things."
Abelysk
Blow
"I can blow a sound like and as loud as a whistle. Which would be great if I was a referee in sports or a gym teacher, but neither situation has ever come up."
ghettospread
"I can make a bird sound whistle using my mouth while it doesn't look like I'm whistling. Or it's just a high pitched whistle. It may sound like a R/that happened but I tricked a class I was in into thinking there was a bird in the room."
Tyflowshun
Scream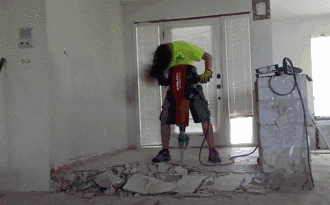 Rocking Out Heavy Metal GIF
Giphy
"I spent years practicing singing and metal screaming. I am not in a band. I do not sing in front of people. It's literally just so I can sing to my favourite songs."
Says_Pointless_Stuff
I wanna tie my shoes one handed! That's awesome!
With the Beat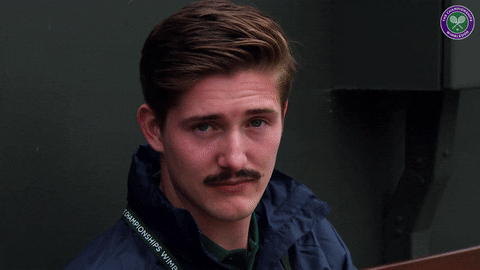 U Know Flirt GIF by Wimbledon
Giphy
"I can move my eyebrows in time to any music and also do the worm with my eyebrows."
Salty_Ad12
Good Night
"Sleeping for 16 hours."
milky_monkey
"Same lol. If I get hydrated just right, no drinking, earplugs in and just the right amount of physical exhaustion, I can clock in between 14-16 hours of sleep and wake up feeling like absolute pile of crap. It usually takes a litre of water straight and tar-black coffee to bring me to wakefulness."
Yoink_Tactics
Lucky
"Finding 4 leaf clovers. I feel like all of my life's luck was concentrated into this one cool but useless skill."
thinkrrr
"My cousin wins almost every contest she enters. But she can't find a four-leaf clover whenever she looks for one. It's such a weird inverse of your skill."
Songs4Soulsma
"Same!!!! All the old (now dead) people on the paternal side of my family would literally spend hours looking for them, I'd walk up and look down and pick one, "'s this what you're looking for?' even on my grandma's grave I found one, it was hilarious, it pissed her off the most that she could never find one."
pagethatsme
Magical Powers
"No matter what line I stand in at the super market, the other line WILL move faster. If I switch lines, the old lady who is now in front of me will unquestionably need to count up a thousand dimes for payment, and the guy that used to stand behind me in the old line, will wink at me as he leaves."
NomenNescio13
Stacked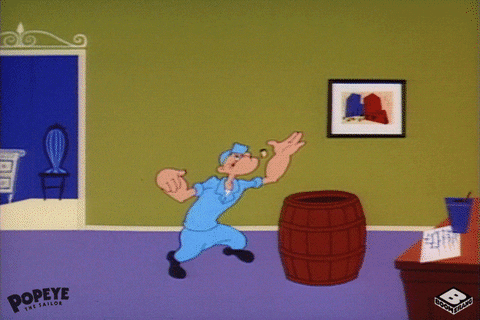 clean up kitchen GIF
Giphy
"Balancing things on top of each other- I don't know why I started it, but I can stack just about anything that's put in front of me. Does not help me in the slightest at my white collar office job lol."
BungeeBarrels
Ok. I can balance things. Didn't realize that was a skill... go me!
Want to "know" more?
Sign up for the Knowable newsletter here.

Never miss another big, odd, funny or heartbreaking moment again.
Keep reading...
Show less
Having EDS comes with a whole heaping helping of weird body stuff, but there are two that people typically notice about me and have dubbed my "useless super powers."
My nails grow long and fast and all of my joints are hypermobile so my pieces all squish and bend like Elastigirl.
Don't get excited, it's not fun.
The nails are great for giving people scratchies, but that's it. Their strength means that when they break, they tend to break across the nail bed and that's ... yeah that's a pain I wouldn't wish on many people.
Now let's talk "jellybones" because this is the one most people seem to think would be awesome.
"Neutral" resting position for my fingers, for example, is not a straight line like yours probably is. My joints all go just a bit too far so my fingertip ends up pointing up at about a 45 degree angle to my palm.
So what feels like pointing straight ahead actually end up pointing up towards the ceiling across the room.
With pressure, my fingers easily curl backwards like the hook of a candy cane. Heeeey look at me being festive with the facts!
It doesn't hurt. By the time my finger gives any resistance to being pushed, it's at a 90 degree angle backwards to my palm. That extension is the same for my shoulders, my elbows, my knees, and my hips.
Thing is, I'm not Elastigirl. Pain and joint mobility limits are there for a reason.
I'm not out fighting crime. I'm 4'9" with a spinal deformity and my legs don't stay in the hip socket; out here like a dollar store "Farbie" just trying my best to make it work.
The baddest villain I face daily is crushing capitalism and the collapse of the U.S.—and I'm pretty sure we're losing that one "bigly."
In the REAL world my useless powers mean that I, a writer and avid keyboard warrior nobly trying to slay the monster of internet ignorance, sometimes sprain my fingers cause my nail will get caught in the little gaps in between my keys.
It's super owwies and I would not survive in the wild.
Reddit user hssdelhi asked:
"What is the most pointless ability you possess?"
Truly, these are my people.
Grape Juggler
"I can Spit Juggle grapes."
"I put two grapes in my mouth, spit one above my head, then the other, catch the first, relaunch it, catch the second, relaunch it."
"I can keep this up indefinitely."
"I have not achieved three grapes yet. I am forty-four and this has been a lifetime in the making."
-LiterallyOuttoLunch
"Probably have to do the 3rd grape reload and launch while one is in the air which means you need decent height and good reaction timing to pull it off. I hope you get there one day."
-seanboxx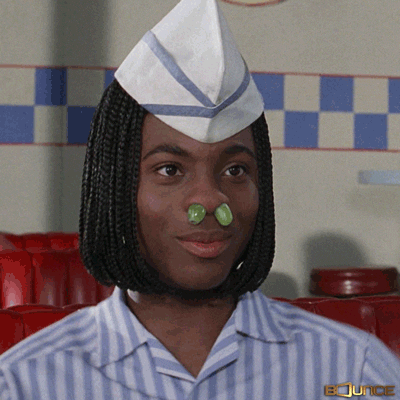 Giphy
Alphabet Wizard
"I can rearrange almost any word alphabetically forwards and backwards."
"Take the word "HUMAN" for example. I can rearrange it alphabetically forward "AHMNU" and backward "UNMHA" respectively."

"I regularly do so throughout the day with random words I come across."
"The only person that knows this weird thing is my wife and she routinely asks me to do it because it makes her laugh at my oddness."
-GeauxFarva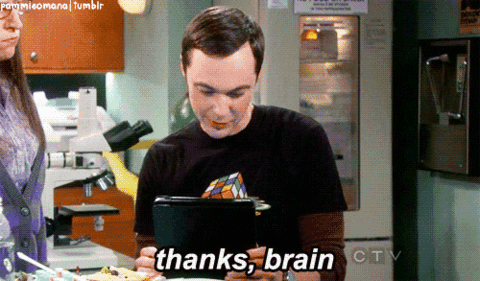 Giphy
Overwatch Concerts
"So, in the video game called Overwatch, there happens to be a map with a piano. And this piano happens to be functional: if you shoot at a specific key, the corresponding note will play."
"Great job devs."
"Well, I spend +200 hours playing the piano in the game, and I can play moonlight 3rd sonata."
"Yes, it's only 1 note at a time and a reduced speed, but still, I don't know anyone this dedicated to do something this useless."
-JJayxi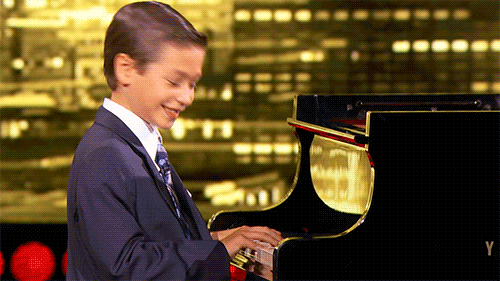 Giphy
Strange Sounds
"I can do this thing where I sing two notes at once."
"They don't sound good with singing, but I make a pretty convincing 'choo choo' train sound."
-Existing_Thing_3353
"I can hum and whistle at the same time."
-PresidentGSO
"Of course I just had to try, and now the cats are all staring at me."
-an_imperfect_lady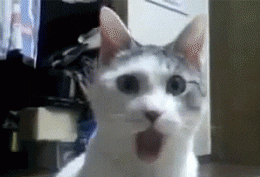 Giphy
My Seven Year Old Self Was Right
"I can tell the time based on the position of the sun."
"When I was a kid I got in trouble for being unable to read an analogue clock face."
"I grew up in the 80s and digital watches were the thing. We had digital clocks in our classrooms, and TV had digital clocks as did the microwave, oven and car."
"I didn't see the point in reading an analogue clock, so I didn't learn. That made teachers concerned that I was stupid, and I had to go spend a day in the head teachers office telling him the time when he asked."
"So I went full blast the other way, and decided to learn different ways of telling the time, from clocks to sundials to the position of the sun. I can sort of do it from the North Star as well."

"But it's f*cking useless. Turns out my seven year old self was right."
"We all have digital clocks, if not on our wrists then in our pockets or on our screens."
- ASK_IF_IM_PENGUIN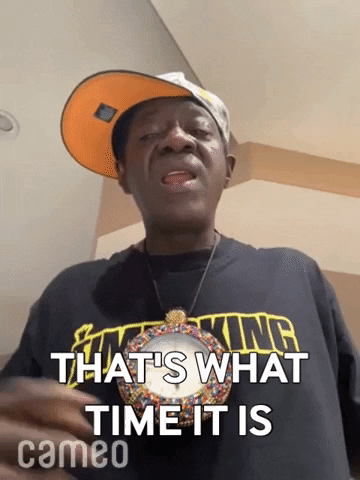 Giphy
Seems useful
"I can stop hiccups on command."
"I can only stop my own. I haven't evolved to that stage of stopping others yet."
"My trick is to tell myself to keep going. Aggressively. Like a challenge."
"Like 'Do it again motherf***er I dare you!' "
"It works for me and I haven't hiccuped in months."
-Memeicity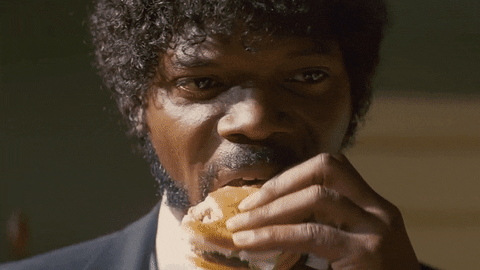 Giphy
What Dreams May Come
"Sometimes I can control my dreams."
"Like I can wake up and if the dream was really good, I can sleep again and continue from where I left off. Here is how it all started:"
"I used to have dreams of me seeing an unknown person in my dream playing the character of my distant aunt. I knew it wasn't REALLY her and I always wanted to confront her in my dreams."
"I would imagine saying 'You aren't really her or look anyway like her!' but was constantly failing."
"One time I was dreaming and saw her again, but this time it clicked and I said it! She replied 'I know.' I was horrified and then woke up."
"I have a fear of heights and many of dreams involve scenarios built on great heights and falling, so I try to remind myself that it's just a dream and enjoy the fall."
- kawaljee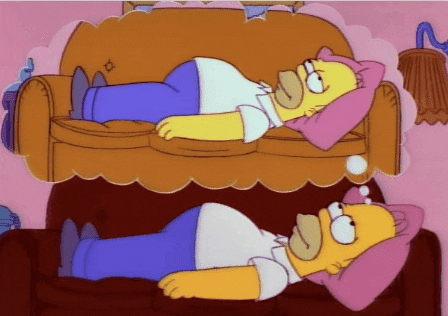 Giphy
Giraffe Yoga?
"I can pick my nose with my tongue"
-Excellent_Joke_8833
"Are you a giraffe?"
-erik316wttn
"Can you pick your nose, with you tongue, without opening your mouth?"
"That is my special ability! Apparently it's some sort of yoga practice called Khecarī mudrā."
- McTazzy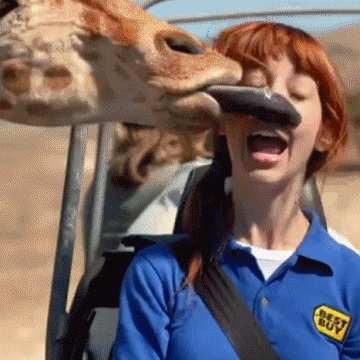 Giphy
Voice Verification
"I have an uncanny ability to identify voice over actors."
"It doesn't matter if it's a cartoon, car commercial, documentary narration … I'll call it out almost immediately, even if they're somewhat obscure."
"I SUCK at names and faces though."
-DebDestroyerTX
"YES! Me too,!"
"Faces and names mean nothing to me, but the sound of a voice is distinct and unique."
- pseudocultist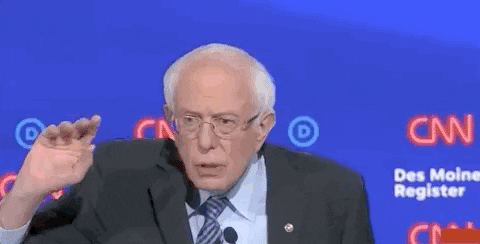 Giphy
Round of applause
"I can clap with one hand. Strange knuckles."
-flagpole111
"Ok, so am I the only person out here flailing around looking like I'm having the world's strangest seizure?"
-Fromanderson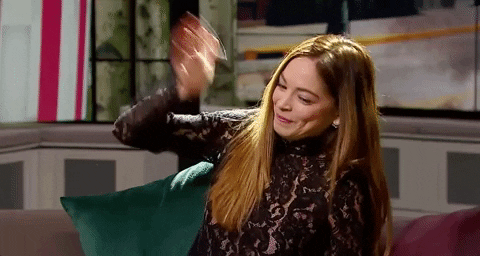 Giphy
... I feel you, strange knuckle person.
Totally.

Now that Reddit is done, it's your turn for show and tell. Meet us in the comments and show us whatcha got!
Want to "know" more?
Sign up for the Knowable newsletter here.

Never miss another big, odd, funny or heartbreaking moment again.
Keep reading...
Show less
We have to find some way to be proud of ourselves.
For example, I can recite the alphabet backwards. My brother can bend his index finger all the way back without blinking an eye.
Our useless talents are a part of our identity just like our useful ones. And we get to be prouder of our useless weird talents since hardly anybody else can do them.
Redditor ShowofStupidity asked:
What's a useless talent that you are proud of?
Here were some of those answers.
Vibration Vision

Giphy
"I can shake/vibrate my eyes."
"Me too. When i was younger i could really get them going but my skills have diminished."
Kobeeeeeee
"I can spin cushions on my finger like a basketball."
"Me too. Books and plates as well. My mom always freaked out whenever I spun her plates. I still do it for a laugh when I visit."
More Belly, More To Dance With
"I can belly dance incredibly well. I'm a fat dude in his thirties."
"Back in college I was known for having the ability to twerk along with the trashiest thots in the club. I can still bounce that booty, but nearly as filthy as I used to back in college."
"I'm a tall lanky nerdy Asian dude in his 30s."
Show Me The Key
"After working for years as a fire alarm inspector, i have handled a LOT of keys to a LOT of buildings. At this point, just by looking at a lock, I can tell which key on my keychain will work, and just by looking at a key, i can tell exactly what kind of lock it will fit."
"Pretty useless skill to have, but I find it amusing when a new hire is scrambling through the different keys to try and unlock a door, and then I walk up and pick the right key first try."
Scrunch Crunch Munch
"I can chug a plastic water bottle in 5 seconds by crushing the bottle. One of my proudest and oddest flex."
"In elementary school we would all see how fast this one kid could chug those milk cartons. He downed like, 14 fl.oz of milk in 5 seconds at my house. He was there, my mom turned around, looked back, he was gone and in his place, an empty milk glass. I miss that kid."
Rumbly Rumbly In My Ear Canally
"I can make a rumble noise in my ears whenever I want to."
"its called your "tensor tympani muscle" and the Wikipedia article says "some individuals can voluntarily produce a rumbling sound"... So you could be one of those lucky individuals as well!"
The Nerdiest Family
"Factor a quadratic in my head. And use the FOIL method."
"In my house to get rid of hiccups we give each other mental math problems. Concentrating on the problems causes your diaphragm to relax. I'm in college now so we have gone from long division to quadratic equations. My mom would throw integrals and derivatives at me, but its been too long since she has been in college for her to know if I'm right or not."
Ding Ding Ding
"Without tracking it consciously or cheating by looking, I always know when a microwave is about to ding."
"I worked at a convenience store for a short stint many years ago making breakfast sandwiches in an industrial oven - at any given time, there could be 2-6 trays of food of varying cooking times in there. I had an uncanny knack of knowing when any one of the timers would beep within 3 seconds, at a solid 90% rate of success. It's a weird flex for sure."
Tilt A Whirl
"When I'm putting the cap back on a soda bottle, I place it on top and give it a spin with my finger. Closes the sucker all the way with one swift spin. Pretty useless but I've perfected it over the years."
"Must be annoying with so many people online undoing all your work"
Feets And Up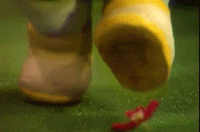 Giphy
"I'm really good at picking things up with my toes, like when I'm cleaning the house up or whatever. I ended up developing a chronic pain condition that affects my back when I got into my 20s so it oddly worked in my favor."
"Side talent fact- last week my 4 year old wanted to show me her "useless" talent she had been working on and guess what. Girl is damn good at picking things up with her toes. We're weird girls..."
Not so useless, indeed! And most of these would be a hit at a party.
Do you have a "useless" skill? Let us know in the comments below.
Keep reading...
Show less
When we are in school there are certain subjects, lessons and skills that are pushed upon us even when we know, it's completely superfluous. The higher ups are always saying... "You'll need all of this, trust me." And now we know, even they knew that was balderdash. Ain't nobody ever going to need Geometry Proofs.
Redditor u/elliotsilvestri6 wanted everyone to discuss some of the things we were told by grown ups and educators about what we for sure needed to learn for the future, but as it turned out, we all knew better by asking.... What is the most useless skill you learned in high school?
Keep reading...
Show less