History is full of mystery.
There are things we may never know.
That is true, but some answers have to be possible.
Are we looking hard enough?
Humans have murdered, robbed, and pillaged their way all over the Earth.
We've left a trail of unknown scattered throughout time.
This is why history is so fascinating.
There will always be new and obscure topics for documentaries.
Redditor InsertBurnsHere wanted to discuss the world's most unresolved issues, so they asked:
"What is the biggest unsolved mystery in human history?"

The mysteries that haunt me are all murder stories.
When will we find the killers?!
The Absconded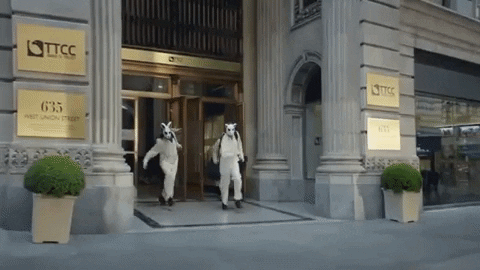 Bank Robbery Heist GIF by ADWEEK
Giphy
"Who was behind the Gardner Museum heist? Hundreds of millions of dollars worth of art was taken, and we have little to no clue who was behind it, and none of the paintings have surfaced."
Stillwater215
The Linear Truth
"In 1893, British archaeologist Sir Arthur Evans purchased some ancient stones with mysterious inscriptions on them at a flea market in Athens. On a later trip to the excavations at Knossos on the island of Crete, he recognized one of the symbols from his stones and began a study of the engraved tablets being uncovered at various sites on the island."
"He discovered two different systems, which he called Linear A and Linear B. While Linear B was deciphered in the early 1950s (it turned out to represent an early form of Greek), Linear A, above, has still not been deciphered."
"There is an entire culture of information that predates much of our history, a window into ancient humanity that is simply locked away from us because we don't know how to read it."
Atamask
Exact Dates
"An active one in the archaeology world is the exact time frame of when humans made it to the Americas. The date keeps getting pushed back with more controversial discoveries that then just turn to evidence as they pile up. It's a fascinating story to see unfold."
DocAuch22
"Yeah I like this one too, I think many of the traces of early settlement are likely submerged. Sea levels were much lower during the ice age and the majority of human settlements are along the coasts so a huge piece of our history is probably lying on the seafloor completely undisturbed and possibly well preserved."
who519
Monarchs
"So the Monarch Butterfly migrates to Mexico and back every year. During the year there are a full 4 generations of butterflies that live and die during the journey. Upon returning back from Mexico, the butterfly manages to find the same trees it's relative started out at despite never having been there."
MasonS98
Dark Energy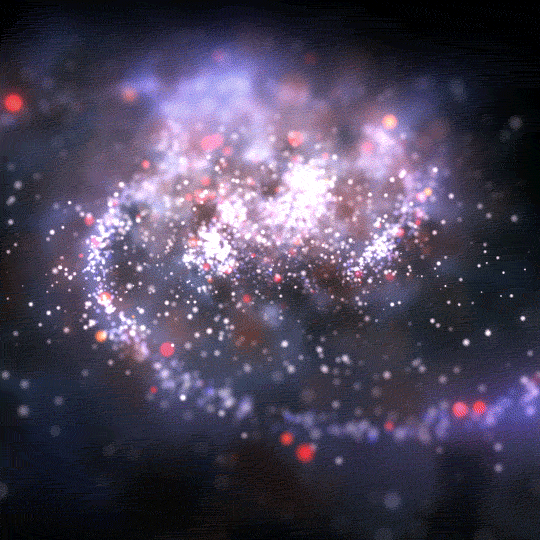 Loop Space GIF by xponentialdesign
Giphy
"We like to think we understand the universe and that physics is a well grounded discipline, and in some ways it is. However we have no idea what dark matter or dark energy is and yet we think it makes up 27% and 68% of the universe respectively."
Ok_Passenger_4202
The Universe is vast and scary, like the sea.
The End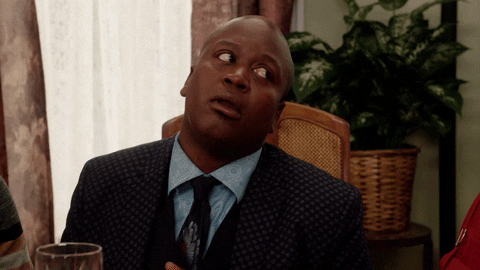 Kimmy Schmidt Netflix GIF by Unbreakable Kimmy Schmidt
Giphy
"The final words of the emperor Titus were 'I have but one regret'. We don't know and never will what that regret was."
Ayearinbooks
5000 BCE
"That most of human history is undocumented and we will never know our entire history as a species. We didn't start recording our history until 5000 BCE, we do know we shifted to agrarian societies around 10,000 BCE but beyond that we have no idea what we were like as a species, we will never know the undocumented parts of our history that spans 10s of thousands of years."
"We are often baffled by the technological progress of our ancient ancestors, like those in SE Asia who must have been masters of the sea to have colonized the variety of islands there and sailed vast stretches of ocean to land on Australia and New Zealand."
"What is ironic is we currently have an immense amount of information about our world today and the limited documented history of our early days as a species but that is only a small fraction of our entire history."
patlaff91
How Big?
"I don't know about 'biggest,' but I always thought the Voynich Manuscript was very interesting. A huge book written in an unknown language or cipher that has never been translated or decoded with diagrams of plant species that don't exist. Lots of theories surrounding it, but no definitive answers as to the origins or the content."
AbortionSurvivor777
Who made it?
"Not sure if it's THE biggest mystery. But the Antikythera mechanism is pretty wild."
"Dated to at least 60BC, possibly as old as 200BC, it's as complex as clockworks that didn't show up until the 1400s, over a millennium later!"
"It's just such a strange technological anomaly. Who made it? What else did they make and why haven't we found more stuff as advanced?"
SmokedMessias
Magic Tins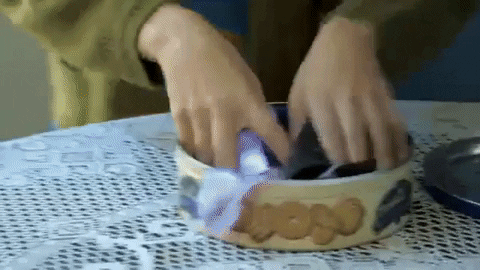 Video Recycle GIF by Jenny Lorenzo
Giphy
"Why did we all just globally decide that those blue Dutch cookie tins hold sewing supplies?"
MysteriousStaff3388
"They're large enough to hold sewing scissors, along with other notions, and made of metal so that the scissors and needles can't poke through them. Or at least that's the consensus r/sewing seems to have come to."
butter_milk
My grandma had like 20 of those tins.
Good times.
Do you have any mysteries to add? Let us know in the comments below.
Who doesn't love a good true crime story?
But why are we so obsessed?
I've had Dateline NBC, 20/20, 48 hours and ID Discovery on loop.

Pretty soon the beginnings of a sleuth emerge.
We know when the clues are making sense.
How do the main characters not? Let's dive in...
Redditor Enough_Letterhead121wanted to get into the world of true crime obsession. You know you want to... they asked:
"What's a true crime "cold case" that just doesn't sit right with you?"
I don't know why but I'm obsessed with these kinds of stories. And they are so gruesome. But I'm ready.
Mary Mary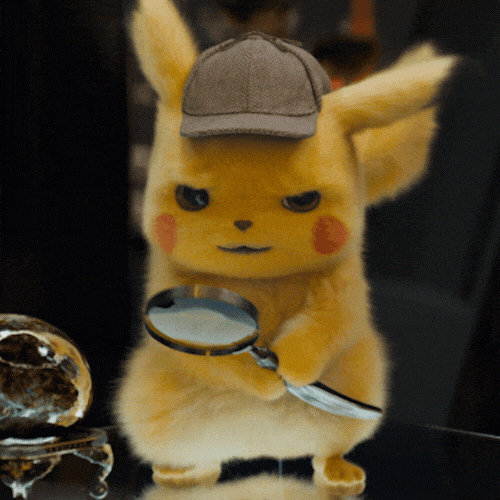 animation film GIF by POKÉMON Detective Pikachu
Giphy
"The Mary Morris murders. Two women both named Mary Morris that were both killed just a few days apart in a really close proximity to each other."
immadriftersbody
"Probably a very sh**ty hitman killed the wrong person."
A_Guy_Named_Matthew
Heather
"Heather Teague. She was dragged into the woods from a riverbank. The abduction was witnessed from across the river by a man using a telescope."
usedTP
"August 26, 1995 is the day she disappeared from a strip of beach along the Ohio River in Spottsville, Kentucky. The guy who 'saw' her abduction? He was across the river in Indiana, watching through a telescope that he used to peep on women sunbathing, like Heather was. He said he saw a bushy haired, bearded man, with a mosquito net around his face, carrying a gun, drag her by the hair."
"Her jean shorts, white Keds sneakers, and plaid bikini top were found, but no sign of Heather. Henderson County Sheriffs and Kentucky State Police zeroed in on Marty Dill, a local creep. He'd had a few run ins with the law before. They went to search his house and bring him in for questioning, and he barricaded himself inside. Oh… and remember the bushy hair and beard? He'd shaved both off four months before Heather went missing."
"He barricaded himself in his house, until his uncle, a KSP trooper, came in and started talking him down. And then there was a gunshot, or a few, and supposedly Marty Dill committed suicide. Except the evidence doesn't support that. There was a suspected serial killer in the area. Last I saw, he was in prison in Ohio for a murder he admitted to. He has never admitted to any other murders. Heather has never been found."
Madame_Kitsune98
15 Years
"My aunt was on a trip across some of Asia with her friends. The one friend had planned to go to Hong Kong, but the rest didn't want to, so they decided they would all just meet up at the next country and let her go to Hong Kong by herself. They heard from her when she got off the plane, and not again. It's been about 15 years."
The_MRT14
Susan
"Woman and husband are out on the patio. She's texting with friends, all good. Husband goes to bed. Wakes up in the morning with cops knocking on the door. His wife was found in a nearby river. At some point in the night, she (or someone) had driven her car a mile up river and left her car near a bridge. But body was found way down river with no way for it to have floated that far or get past the rocky terrain. Someone staged her car up there, dumped her body further down the river. Police found signs of murder, but won't say what exactly."
Jackandahalf@ss
Indiana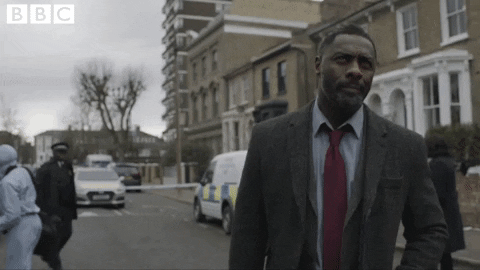 do not cross idris elba GIF by BBC
Giphy
"A local case from 1977. A small Indiana town with a population of less than 2,000 had 3 unsolved child murders committed in the same year. After the third murder, the killings stopped and the cases remain unsolved."
Cheetah84380
Lord the world is a dark place. There is mayhem waiting around every corner.
Maine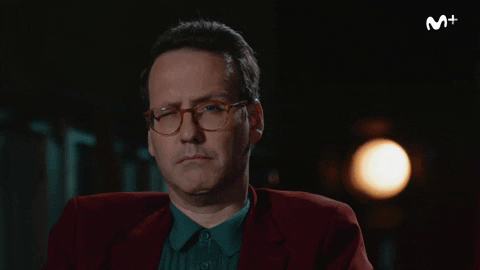 Joaquin Reyes Sherlock GIF by Movistar+
Giphy
"The owner of a funeral home business went to Camden, Maine with his wife. They had some kind of altercation. The wife disappeared, and was never found. Police in the home town think they know that there was foul play, but have no leads that they can follow. The case is closed."
jbsinger
Ayla
"Ayla Reynolds. An 18 month old baby with a broken arm disappears from her dads house in the middle of the night while her dad, his sister and his girlfriend are 'asleep.' Blood was found in the basement. It's been 10+ years and no arrests have been made and her body has never been found. This happened in Maine."
TorchesLightTheWay
Dale
"Dale Hay. His girlfriend Dana was terrorized and followed to her house by a truck after she passed it because the driver was too slow. The driver drives away once, comes back, Dale goes out to yell at the guy and the truck took off but returns later on. So, he chased the truck in his jeep."
"After he was gone a few hours, his girlfriend and son went looking for him and Dale was found dead in his jeep with a single bullet hole in his head. It sounds like road rage but it also seems like the driver wanted someone to come out after them. Maybe they wanted to murder Dale or maybe they wanted to kill Dana and settled for Dale."
Applesintheorchard
Kyron
"The disappearance of Kyron Horman. The kid was at school with his stepmom, she saw him walk down the hall in the school and he was never seen again. Gone. Disappeared without a trace. There's no evidence at all. People like to believe the stepmother killed him or something but there is no sound evidence, and I believe the search for him was the most money Oregon has spent on a missing person case. Over 10 years later and there's still nothing."
EliDrInferno
back in '95...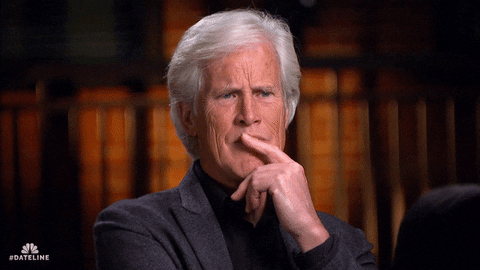 Consider True Crime GIF by Dateline NBC
Giphy
"Jodi Huisentruit. Disappeared after telling a coworker she overslept and was running late. Signs of struggle outside of her apartment but they never found her. This was back in '95."
Emorrisette
The Family
"That family that got murdered in the French alps and the cyclist who came across the scene and the little girl stayed still under her mum's dress for 8 hours Does anyone have an update on this."
Chiditch
"Her sister survived also, despite being shot multiple times and pistol-whipped on the head. They're teenagers now and being re-interviewed for any new leads. Poor girls. I kind of agree with the other commenter who replied to you... sounds like it was a professional hit. Left the gun (shattered, in pieces) at the scene of the crime. Shot the cyclist execution-style. Freaking horrible."
Chetanzi
Midlothian Texas...
"Murder that happened in my town a couple years ago, Missy Beavers in Midlothian Texas? Not sure if anyone knows about this one but she was my grandmas friend and a fitness instructor, while at a church preparing for an early morning workout class someone walked in and was caught on camera wearing what looked like a full swat team uniform."
"And killed her with a hammer basically just destroying her head from what I heard. Apparently they brought in the FBI and they have repeatedly said they have a suspect but no one's been arrested yet."
sausage-bob
Victims
"It's not necessarily a cold case, but There were several (2-5) of John Wayne Gacy's victims who went missing while Gacy was confirmed to be out of town. IIRC, the bodies of those victims were all under his house. That means someone else had to at least kidnap and hold the victim until Gacy returned if the accomplice(s) didn't actually murder the boys."
YayAdamYay
Engulfed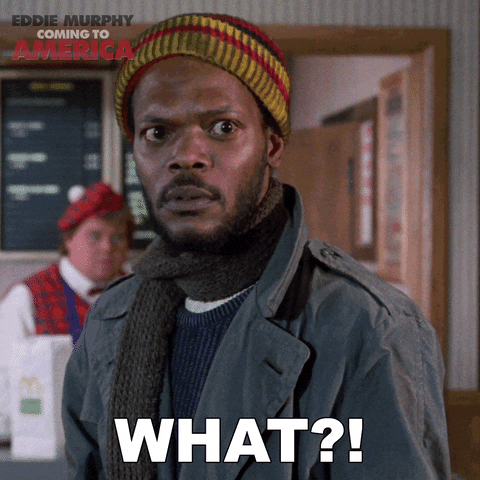 Samuel L Jackson Reaction GIF by Coming to America
Giphy
"Jessica Chambers. She was set on fire inside her vehicle, and was found by paramedics walking down the road fully engulfed in flames."
1GamingAngel
THAT Case
"The Black Dahlia case, the fact that such a gruesome act of murder was committed, and that the lead suspect is very likely the killer, but didn't serve jail time sickens me. Also its quite interesting how one of the suspects died on the anniversary of the last time she was seen alive."
alghihieri
"I know there were several suspects, but I assume you are referring to George Hodel. And if so, it baffles me that his family even thinks he did it. So much so that his son became a detective in part to try and prove his father was guilty."
PennyoftheNerds
Sunderland, UK...
"Nikki Allan, a young child abducted and murdered in Sunderland, UK back in the early 90s. The police arrested a suspect and forced a confession, the judge at the trial threw the confession out due to the police tactics. He walked. Was he the murderer? No one can say for sure."
"He did lose a civil case by default (he never entered a defence,) but has always claimed his innocence. Either way a child murder is free and possibly still walking around. Some people have linked serial killer Steven Grieveson to the case but it doesn't fit his M.O at all."
Mackem101
I don't buy it...
"About three years ago there were suddenly a rash of ladies throwing themselves down garbage chutes in Chicago to commit suicide. All within a year or so timeframe. Generally in the same area downtown. Everyone was saying it was random suicide or just bad luck. I don't buy it."
"I think there was a serial killer or something operating in the city. If you've ever lived in a high rise you know it's damned near impossible to accidentally throw yourself down a garbage chute. And I just don't see most women choosing that as their way out."
ssshield
The latest theory...
"Michael Dunahee. Posters for this kid were everywhere when I was a kid. He disappeared from a playground in Victoria BC in 1991. The latest theory is that he's out there somewhere with no memory of who he was. RCMP recently released a composition of what he might look like now in hopes that it will trigger him to remember and come forward."
Whatshername_Stew
20 years since...
"Shannon Paulk. 11 yo girl kidnapped and later found murdered in my hometown, Prattville Alabama. It's been 20 years and they still don't know who did it."
lariet50
"I lived in Prattville. That case still haunts me."
kurinevair666
Every single one of these cases needs a documentary or podcast immediately. I'll be watching.
Want to "know" more?
Sign up for the Knowable newsletter here.
Never miss another big, odd, funny or heartbreaking moment again.
One of the first things you learn as a storyteller is that good stories have a resolution.
Bad guys get caught.
Mysteries get solved.
People are found.
But not every story is a "good" one.
Conflict isn't always resolved.
Some questions never get answers.
Reddit user numbnesstolife asked:
"What are some mysteries that should have been SOLVED by now?"
Sometimes, even piles of evidence and loads of data aren't enough to give us answers. Often, it just means more questions.
Trigger warning; a lot of the mysteries people wanted to talk about were disappearances and murders. True crime stories can be upsetting.
Who Was He?
"Who is DB Cooper?"
- llcucf80
"Best conspiracy theory I've heard is that he made the parachute landing successfully but lost the money on the way down. Since he had nothing to show for the crime, he made his way back home and went back to his normal life."
- agreeingstorm9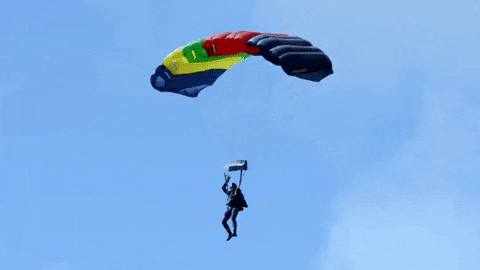 Giphy
"I've always had a tinfoil hat theory he did it for the thrills and never planned on keeping the money."
"Like he just dumped the bag when he was parachuting down. Or maybe he knew the bills were numbered so he couldn't spend them."
- retroverted_uterus
"My favorite theory is that DB Cooper wasn't one person, but a member of the flight crew and they were all in on it."
- hectoByte
The Setagaya Family
"The Setagaya family murders."
"A family of four were murdered in their Tokyo home in late December 2000, after which the killer stayed in the house for several hours leaving behind a ton of evidence; clothes, bag, murder weapon, DNA from blood and stool (he used the toilet and didn't flush.)"
"Sand was found in the bag that the killer left behind, which was analyzed and determined to have come from Edwards AFB."
"Despite all this and literally millions of man-hours spent by Japanese police and investigators, they're still no closer to solving the crime."
- jnhummel
"There's a lot of the things that could narrow down the suspect pool: his DNA suggests he is Eurasian, with Italian on the mother's side and Korean on the father's."
"He left behind a T-shirt that was one of a few hundred sold in some area of LA. The soil on his boots could only have come from an area of Southern CA near or on one of the military facilities, probably at 29 Palms. Yet we still haven't gotten anywhere."
"It's frustrating."
- SniffleBot
"Considering that they found sand in the shoe tracks that was from an Air Force Base in the US, and evidence pointing to the killer wearing designer limited edition clothing from South Korea, as well as the strong US military presence in parts of Japan, I wonder if the killer was some US military high-up's kid and it's been heavily covered up…"
- hotpotatoyo
"The killer used the toilet and didn't flush…? Now that's just disrespectful. And I'm not even joking."
"This dude was legit challenging the investigators."
- Lanky_Accountant_453
"My guess is it was a US military dependent or member."
"Evidence links to Korea and California. Can't find him in Japan because he isn't."
- ikonoqlast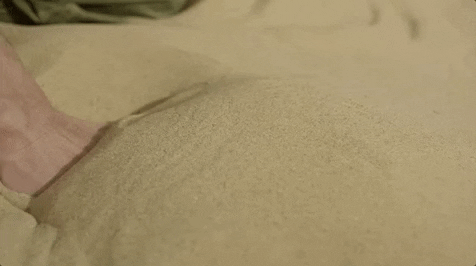 Giphy
Max Headroom
"The Max Headroom signal hijacking occurred on the night of November 22, 1987, when the television broadcasts of two stations in Chicago, Illinois, United States, were hijacked in an act of broadcast piracy by a video of an unidentified person wearing a Max Headroom mask and costume."
"Really wish this was solved."
- Curiousthrowzone
"I saw that real time. SOB interrupted Dr. Who."
- EgberetSouse
"It seems to me that, by now, someone (possibly the girl) should have leaked it out. I think the statute of limitations expired a long time ago."
"It's all so odd."
"At the very least, three people had to be involved - the cameraman, the girl who swats his butt, and the guy. And not one person has told anyone?"
- jeremyxt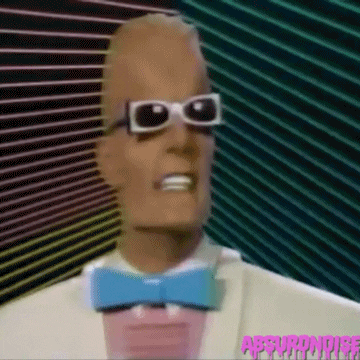 Giphy
Anybody Out There?
"If we're alone in the universe."
"There's an entire argument for it called the Fermi Paradox. Essentially the argument is: with the extremely vast number of stars in the universe, and the number of habitable planets that must orbit them, it seems incredibly unlikely that someone wouldn't have found us already, or at the very least, we would have stumbled upon evidence of them."
"All it would take is 1 civilization in our galaxy to create self-replicating probes (that mine materials to replicate themselves) to fill the galaxy in relatively short time."

- LifeIsOnTheWire
"Another theory suggests that one possible conclusion of the fermi paradox is that no civilization survives long enough to invent long distance space travel, they all go extinct first."
- Ch1ef_Walrus
"I always subscribed to the theory that there IS alien life out there, but they've observed us as a species and decided we aren't worth contacting due to how we treat each other and how we'd essentially try to attack or destroy them if they did make contact."
- Spudzley
"One thing I've been wondering about the past couple years is how likely it is for advanced civilizations to last long enough without killing themselves off to progress to the stage of long-distance space travel and finding other civilizations."
"Considering we could well be wiping ourselves out via climate change in the next couple centuries...it's possible we won't ever make it to a stage where we could discover life on other planets. Is the same true for other advanced civilizations in the universe?"
"That would explain their absence."
- Ilyeana
"My favorite 'theory' on that is it would (require) nuclear power to travel outside of the immediate vicinity of the home planet, but civilizations that reach nuclear capability wipe themselves out with nuclear war before they can explore farther into space."
- YayAdamYay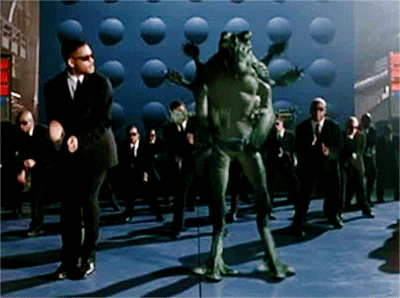 Giphy
The Tylenol Murders
"I read that the FBI believes Ted Kaczynski, the Unabomber, was the real killer but since he is in Supermax and there have been no other poisonings they haven't investigated further."

- Sam-I-Am56
"James Lewis. He served 13 years in prison for extortion in relation to the murders. Technically it's 'unsolved' much like the Nicole Brown Simpson murder was 'unsolved.' "
- the-samizdat
"That dude flew out with his wife to NYC on 5th September and returned after the murders."
"Nobody could place him in Chicago at the time of the poisonings, which had to be carried out quickly else the potassium cyanide would eat through the pills."
"I agree he was suspicious, but they've never had the correct/enough evidence to convict him of the poisonings."
- FenderForever62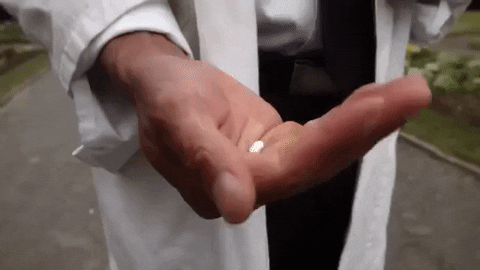 Giphy
"The Tylenol murders is a good one! That story with no suspect(s) after all these years is nuts.""Hard to believe Tylenol, as a brand, was able to come back after that."- m_nels"Probably the best theory is that one of the seven victims was the intended target.""The perp was at least smart enough to realize that a single death would point straight to who did it, so they contaminated multiple containers to spread out the investigation."- Dynasuarez-Wrecks
Missing In Panama
"Kris Kremers and Lisanne Froon."

"I'd definitely like to see this one solved too although I do think this is a case which could just as easily be as a result of something other than foul play."
"It's very easy to get disoriented and hopelessly lost in the wilderness, especially in an environment you're not familiar with."
"The random photographs, it's been speculated, were them using the flash as a light to find their way, which seems plausible."
"And there is plenty of scavenging wildlife in that area which would explain the girls' remains being disturbed. Bones get sun-bleached all the time."
- jnhummel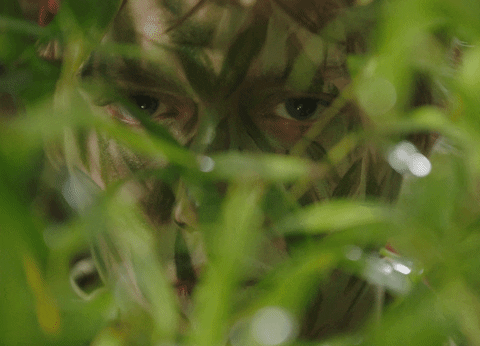 Giphy
"The two girls that went missing in the jungle in Panama."
"There are only a few photos from the girls phones, attempts to call for help, and then apparently one of the phones were turned on later and the wrong PIN was entered a few times (not confirmed if it was just random)."
"Some clothes were found later during a search, mainly scattered bones with some skin on them and one of the girls bones were bleached."
"The photos and the bones suggest maybe someone killed them. For some reason there was 90 photos taken, but none of them except for 3 are even remotely clear to see anything, it's chilling as hell..."
"I hope it gets solved one day, those families deserve more closure other than what they have now."
- superfnliminal
What's Lurking
"The mysteries of the deep ocean. We know about the likes of the Deep Sea Angularfish and Colossal Squid, but it's probably just a fraction of what else is lurking down there."
- Quit_social_media
"As out Tech capacity has improved, scientists are 'discovering' weird and wonderful things all the time. I read somewhere they discovered 10 new creatures just in 2021."
- oceanbreze
"I think about this a lot. I have a 75 gallon aquarium. And even in that small contained space, I can rarely see all the fish in there."
- guppy89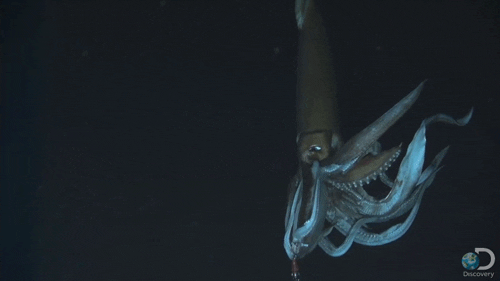 Giphy
Stolen Sisters
"Why are there so many Native American women going missing and why did the US government only start keeping track of this in the last month?"
"I have a theory that some, if not most, are being sold into sex trafficking. I live close to the Keshena reservation here in Northeastern Wisconsin. The reservation is maybe a 30 minute drive from Shawano, Wi."
"Shawano is considered a sex trafficking hub, as well as Green Bay which is only an hour from the Keshena reservation."
"The Keshena reservation is very isolated."
"What I mean by this is you could very easily kill someone and dump a body in the woods out there and no one would find it. No, I do not know this by experience."
"A young lady by the name of Katelyn Kelley went missing on June 18th 2020, her remains weren't found until March 25th 2021. They were found in the woods near the reservation."
"The story of her death is a mess."
"She was loved by so many people, yet none of the people with her that night would open their mouths about who she was with. The Menominee board offered a $5,000 dollar reward for any information leading to the remains of Katelyn Kelley and still no one talked."
"This is weird because the Menominee reservation in Keshena is easily one of the poorest reservations in the US. That money would have gotten people to talk."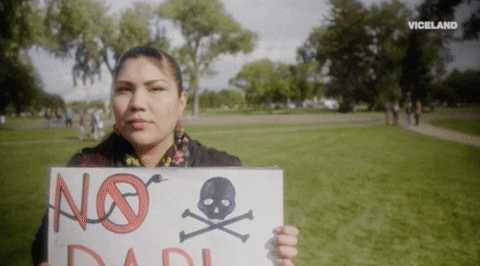 Giphy
"I believe the murder was committed by someone outside the community. Sex traffickers."
"Many of her friends said that she was a fighter, she wouldn't go down without putting up a fight. Secondly, she had a son who was an infant, giving her even more reason to fight."
"Personally, I believe that she was abducted and proved to be more of an issue then what it was worth so they just killed her and dumped her body in the woods on the reservation."
"To this day no arrests have been made and no new information has been presented."
"There are FED Dodge Chargers and SUVs everywhere on the reservation and in Shawano. How is this still happening?"
"Either the FEDs suck at their jobs on accident, or the US government is proving what we've known all along - that the US government doesn't give two sh*ts about the indigenous population."
- Catman873
Lars
"Lars Mittank"
"He was a dude from Germany who went on vacation to Bulgaria with his friends in 2014. He 'apparently' got involved in a bar fight while drunk."
"I say 'apparently' because this happened when he was separated from his group of friends. All they knew was that he returned later with some injuries. None of his friends witnessed what actually happened."
"Because of this 'fight' he ended up with an injured jaw and a ruptured ear drum. The doctor on site told him that he had to wait a few days before he could safely fly."
"His friends offered to stay with him and take a flight back home later than planned, but Lars said it was ok and they should return to Germany without him. He would take a flight back home some days later. There are reports of him acting somewhat strange over the next few days. At one point he made a whispering phone call to his mother where he said that 'four men were coming to kill' him and advised her that she should cancel his credit cards."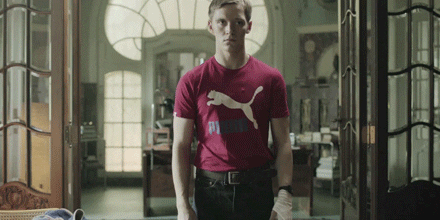 Giphy
"On the day he was supposed to fly back home, the airport CCTV recorded him going into the airport office to consult a doctor. It later shows him SPRINTING OUT OF THERE and running out of the airport altogether."
"We don't know why. He just ran, hopped the fence, and fled into a field of sunflowers (all captured on CCTV). He was never seen again."
"The most popular theory is that he had a reaction to the medicine he was given. In rare instances it can cause hallucinations and paranoia."
- enumaelisz
The Frog Boys
"Who killed the frog boys in South Korea?"
"5 boys between 9 and 13 go missing in 1991 while playing together looking for salamander eggs. The parents, community, and government searched for the boys."
"The parents blamed one another for years until the boys were found in 2002 buried in the mountainside behind the town - in an area that had been searched in the initial investigation and that the kids knew well."
"Due to police incompetence officers with no forensic experience were digging up the bodies and destroyed evidence."
"The local military took the families of the boys to the mountainside in the middle of the night 'to spiritually guide them' to the bodies."
"To be honest, I think the military personnel shot the boys by accident and covered it up. There was a military range in the mountainside."
"Years later they 'felt bad' so they tried to guide the parents to the bodies found on the mountainside."
- tabbeycatty
Happy Producers
"Ancient First Nations artifacts that the film crew and these diggers are completely unequipped to uncover. Why at all would you keep the guy who screwed up the last expedition onboard?"

- FilmGamerOne
"The real mystery is how this is a tv show with multiple seasons. Who watches this?!!"
- Actual_Hat9525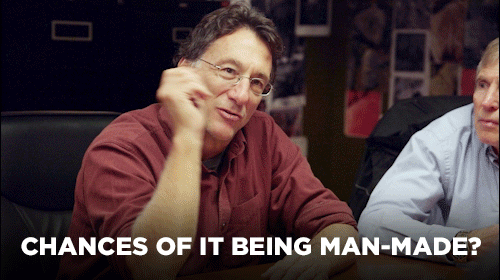 Giphy
"What's on oak island?"
- Tremmorz
"Some very happy producers and tv execs"
- the_clash_is_back
down the hill...
"The one with the two girls in Delphi Indiana. It has been I believe close to 5 years since those girls were murdered and the only clue they had until recently within the last year and a half or so is the voice clip of down the hill."
"I know that more things have been found recently and hopefully that case will be solved soon."
Karenhunter50
Oh Miss
"Missy Beavers. She was murdered in a church that she held fitness classes in very early one morning. There's video that shows the suspected killer was already waiting for her inside the church, wearing full-body SWAT gear from head to toe, so that police aren't even sure if it's a man or a woman."
"It's even more suspicious bc she had changed her class meeting location last-minute due to there being bad weather, yet her suspected killer was still able to be there ahead of time waiting for her. Besides the video from inside the church, there's surveillance footage from outside showing a lone car circling in the parking lot, but it's not very good footage."
"Overall it's one of the weirdest cases I have ever come across, especially bc it didn't seem like anyone close to her had anything to gain from her death. Usually most murders are committed due to a love triangle situation, or so that someone can get some money or something like that."
Laika_JR1390
Face
"Jennifer Kesse. She was murdered and the suspect was caught on security camera but had the craziest luck ever when their face was obscured behind a fence post when the camera took a picture."
"Edit: I guess she's still technically listed as missing, not confirmed murdered."
thesch
That Guy
"Don't remember the guy's name but was last seen on camera leaving a bar above ground level and never being seen again despite seconds prior being with few of his friends."
Ciryl_Lynyard
"Brian Shaffer, and in case anyone else is going through reading all the details, here's the wiki link: https://en.m.wikipedia.org/wiki/Disappearance_of_Brian_Shaffer"
artsytiff
DNA
"Boy in the Box is another case. Hopefully with DNA genealogy they can finally put names to these cases. Unfortunately they have to rely on public DNA databases. And those are a crapshoot if the matches are distant relatives, you really want second cousin or closer matches and even then the person they match to has to be willing to talk and has to know their family history. I bet if they ran these cases against the closed databases like 23andMe and Ancestry they would get pretty good leads but that won't happen."
Keudn883
History
"Who killed Jonbenet."
ChinaLouise
"Good grief what a debacle this was. theres not really any detail about this story thats not completely bizarre and contradictory. It should be a case study in how not to start a missing child case and how hopelessly screwed up DA - Police politics are."
lego_office_worker
Details
"Where is Susan Powell's body? Josh should've been arrested within days of her disappearance and then he would be in jail and her boys would be alive."
illbeyourlittlespoon
"Agreed. The boys were utterly failed by the system. There's a great podcast called Cold about Susan Powell if anyone is interested. It goes really deep into the details."
dizzylyingdown
"Grew up in Utah. The entire west desert is full of abandoned mine shafts. You could search for a century and never find them all- my mom's theory is she's in one of them."
blubbertank
Mr. Sodder
"I wish we could know what happened to the Sodder Children. Don't think it'll ever be solved, though."
vangoghawayy
"There was a door to door salesman who literally threatened to kill his (Mr. Sodder) children and burn down his house. Not only was he not questioned but he was on the jury who decided the fire was an accident."
Paradox_Mae
"There is a theory that they were kidnapped and trafficked out of state and possibly out of country. But yeah not enough evidence to support either claim."
REDDIT
Whether these mysteries are on a scale as big as the universe or as small as one person, they still keep us up at night.
People like to tie up loose ends.
We expect it.
We demand stories with conclusions and resolutions—but it's clear that doesn't always happen.
What mysteries keep your brain in overdrive?
There so many questions I want answers to before I succumb to the slumber of the great beyond.
Some answers are to the ethereal and spiritual questions, and some are hardcore murder mystery and drama answers.
What happened to Hoffa?
Are all of the episodes of Dateline NBC correct?
I love a great mystery but an unsolved mystery just eats away at me.
I'm not alone.
Redditorhavehartwanted to discuss the greatest mysteries that plague us all. Will we ever know? They asked:
"What is the unsolved mystery you'd most love to see solved?"
This is why these crime series on Netflix and podcasts have gotten so popular.
Everyone loves a good mystery.
In the Sky
"Would love to know exactly what happened to Amelia Earhart. The theories are all more than likely and one of them is probably the truth! But it would still be cool to have the full story and closure." ~ Bitter_Theory5467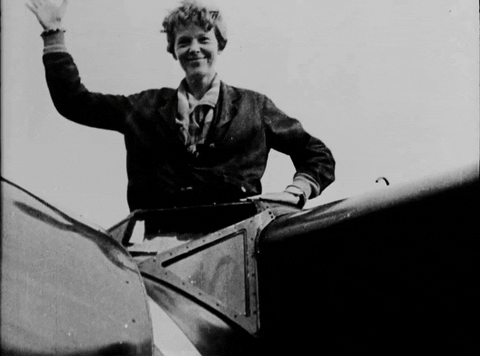 Giphy
Eruptions...
"What happened in 536CE?"
"Records from around the world talk about 3 years of winter, destroying vineyards, frost in the Mediterranean…dendrochronology (tree ring studies) shows a period of reduced to no growth during that period in places as far flung as Ireland and the Pacific Northwest."
"There were no supervolcanic eruptions that year, no evidence of meteor/comet impact. It's theorized Iceland had an eruption that spread on the jet streams to affect the northern hemisphere, but the Smithsonian Global Volcanism Project has never reported a volcanic event higher than a VEI 6 (basically, amount of ejection and damage), and nothing higher than a 5 from the two most active volcanoes of the period (Katla and Hekla)."
Long Pause
"Why the Polynesian people stopped sailing for ages in an event known as the Long Pause. About three and a half thousand years ago some time after Polynesians explored the Pacific and arrived at Fiji, and despite some evidence that they were expert wayfarers and navigators and boat builders, they just stopped."
"Stopped sailing, stopped exploring, stopped travelling for nearly two thousand years. And no one really knows why. We've got theories from multiple bad storm seasons, to El Nino effects, to Moana's interpretation that it was caused by the Rock stealing the heart of creation and causing sea monsters."
"That last one is probably the least likely. But we have enough evidence to be confident it happened and no concrete idea why. And its a tantalising mystery, because there was so much of Polynesia left to explore." ~ TerrisKagi
Jane
"Opelaika Jane Doe. I know there are a lot of cases for Jane and John Does being solved recently through DNA, and I only hope DNA can help here. Opelaika Jane Doe just stands out to me/pulls at my heartstrings because she's a young child that was clearly neglected and/or abused during her short life."
"There are pictures that show a young girl that I think even police think is the Jane Doe but no one has come forward with information regarding who she might be." ~ bookaddict1991
Dahlia
"Who killed Elizabeth Short aka 'The Black Dahlia.'" ~ Cosmic_TentaclePorn_
"I feel like this is one of many cases that was never solved bc of corruption in the LAPD- it just happened to get the most attention. that Dr guy (i've forgotten his name) had like no morals, he had the surgical skills, he had a lot of power over officials in LA at the time, and when he moved to the Phillipines, another woman was murdered near his home there in a similar manner to Elizabeth Short. the evidence is all there, imo, so unless someone was trying very very very hard to frame him, it was the Dr." ~ romanian-gal
Amelia, Amelia... where are you?
We'll never know.
Or is it obvious???
9/11
"What happened to Sneha Anne Phillip, the NYC doctor who disappeared on the night of September 10, 2001. She was officially added to the 9/11 victim list and memorial in 2007 after her family fought for it in court."
"But her rocky marriage, professional problems, and the fact that no one knew where she was the night of Sept. 10th have led to a lot of speculation that she was the victim of foul play, or that she took 9/11 as an opportunity to run away and start a new life." ~ Darmok47
March 2014...
"What happened to eight-year-old Relisha Rudd? She went missing from a DC homeless shelter in March 2014. She had been absent from school for several weeks and they didn't follow up to ask about her absence. Her mom didn't file a police report immediately either. All the adults in her life failed her, poor girl."
"She was last seen with the janitor who worked at the shelter and used to treat her often. He was found dead of apparent suicide during the search for the girl. His wife/partner was found shot dead in a hotel room."
"The police searched a local park and didn't find a body. So they must have had a lead but never shared anything new after that. I check every year or so since it happened but nothing. Here's a link to more info if anyone's interested." ~ Crohnies
Only 3 have been found...
"The Secret. In 1982 an author published a book with clues to 12 hidden boxes containing keys buried in North America. The keys can be traded in for jewels. Only 3 have been found. The author died and supposedly only he knew the exact locations. I live in one of the cities that likely has a buried key and it drives me crazy that the rest of the puzzles will likely never be solved!" ~ Ashleysmashley42
Into the Wild
"What happened to the LA wild chimp. Okay this one is niche and I can't find anything about it except for a clip from 'Monsterquest' in an episode I've forgotten. Here's the gist: A private chimp owner had their pet chimpanzee escape into the LA national forest. Theoretically from a biologists standpoint this habitat would kill a chimp within weeks from hunger."
"California's forests just don't have the resources for an ape. but a few years later a wild great ape was spotted for just a moment on a hiking trail near a dry wash. If it was a real spotting how did it survive?" ~ CyanideTacoZ
"Peaked Interest"
"Andrew Godsen. Kid who just randomly got on a train one day and disappeared completely." ~ bumford11
"There is a YouTube channel called 'Peaked Interest' hosted by a person who shares this case, then does a very compelling segment where he turns over the different theories and presents the one he thinks makes the most sense."
"It is a GREAT video, I highly recommend it. Long story short, he feels there is a lot of evidence (that he lays out very well) that Andrew skipped school to probably go see a concert with the intention of staying with the family they had in London, and didn't tell anyone before because he wouldn't have been allowed to go."
"However, he met some terrible end in London. I think it's the closest we will get to an explanation. Do check it out!https://youtu.be/o-AmGp3N4RA" ~ nomoanya
1996
"Two hikers on the Appalachian Trail were found in their tents with their hands bound and their throats cut. They never found who did it." ~ sev1nk
"Was that the couple that were killed in Shenandoah National Park, summer of 1996? I was working on the AT that autumn close to where they were killed. It really shook up the trail community." ~ pozzledC
"That's the one. Bill Bryson talked about it in his book as he was in the area just a year after it occurred." ~ sev1nk
Brutal
"I'd like to know who did the Hinterkaifeck murders. Five members of the same family and their maid, all killed. Six months prior to the murders, the previous maid quit because she heard weird sounds coming from the attic. The dad found a strange newspaper. They thought maybe the postman had lost it. But it turns out nobody in their little village subscribed to this particular newspaper."
"A few days before, the dad found tracks in the snow leading to their machine room whose door was broken into. Later that night they heard footsteps in the attic. The day of the murders, the new maid arrived. And then it happened. All six people killed."
"Four of them were lured to the barn where they were killed with an axe or some other farm tool, I forgot. Then the killer or the killers went into the house and freaking killed the two year old kid and the maid with the same axe. It's considered one of the most brutal murders in the history of Germany." ~ ChhotaKakua
The Escapees
"What ever happened to the guys that escaped from Alcatraz." ~ T00_pac
"They survived. Hell, they even attended one of their mother's funerals in drag and didn't get noticed. Odds are they just left the country or something after escaping and only made very small revisits to the USA for things like family funerals." ~ Hudsony12
Origins
"How the universe started. What was it before? If it's nothing, how did something come from nothing? Will people have the ability to comprehend such an answer?" ~ -Four-Foxx-Sake-
"Yep, this is absolutely the one for me. Since I was a kid I would sometimes just lay in bed and think 'but what existed before… and before that.. and before that?' It's the one thing that makes me think existence still has mysteries to us, which I actually find kind of comforting." ~ bottleglitch
Valentine's Day
"The case of Asha Degree. It's been over twenty years and we have no idea why a nine year old girl left her home in the middle of a rainy night. Other than a few eye witness reports and some belongings, there's essentially nothing. No body, few leads, and it's been over two decades. The worst part is that the parents' worst nightmare happened on Valentine's Day, which also happens to be their wedding anniversary." ~ MissDeathAssistant
Lindsey
"I haven't seen any other comments about this so I'm just gonna put this out there: what exactly happened to Lindsey Baum Me and Lindsey were family friends just before she went missing. She was 10, I was about 8. I didn't grasp what had happened until years later."
"TL;RD: 10 year old girl is abducted without a trace in 2010 from McCleary, WA. The case is completely cold until 2017 when a fragment of her skull was found 100+ miles away in eastern Washington. Authorities have a possible suspect but to this day no arrests have been made." ~ bayliascaris
Ask Kendall Rae...
"I wish I knew who killed my dad. It's been 6 years now, and the police have never tried to make a move towards it. And I am not sure how to solve this mystery myself." ~ Direct-Painter5603
"I'm sorry for your loss. the only thing I can suggest is perhaps reach out to Kendall Rae, she's a true crime YouTuber who helps smaller cases like yours. She takes suggestions from family members of those lost. She's huge, too, and she could help give the police a kick in the a**."
"From what I see, she isn't in it for the money. Families she's worked with say she donates all ad revenue from the video(s) about their loved ones, and in addition donate to any fundraiser. I think she genuinely wants to help. If you want to look into it, she has a link to a form you can fill out in every video description." ~ dawnmountain
The Sodders
"Realistic unsolved mystery I would like solved is what happened to the Sodder children. The surviving family members deserve peace after so long. Unrealistic unsolved mystery I would like to know what some of these UAPs we have seen the last 7 or 8 years are. For real." ~ RadicalTzar
Closure
"The Delphi Murders." ~ breadtanglewrangler
"This one drives me crazy. Those girls did everything right. They were together and managed to record their murderer. Yet he continues to live on. They were so brave. They deserve justice. Their families deserve closure." ~ Jigelipuf
"The recording that has been released to the public is apparently just a snippet of what they actually have. This gives me hope that they have more evidence they have not released and that it will lead to the killer." ~ star_guardian_carol
Back of my Mind
"Brian Shaffer's case is one that's been sitting in the back of my mind for years now.The fact that he vanished without ever being seen exiting the Ugly Tuna and that authorities didn't find any trace of him even after looking through everything in the bar is terrifying yet sad.I have a feeling that his friend may be hiding some piece of info but we may never know for sure what it is." ~ GIANTFLOATINGCOCK420
Some questions will just always remain a mystery.
Which is such a negative about life.
Want to "know" more?
Sign up for the Knowable newsletter here.

Never miss another big, odd, funny or heartbreaking moment again.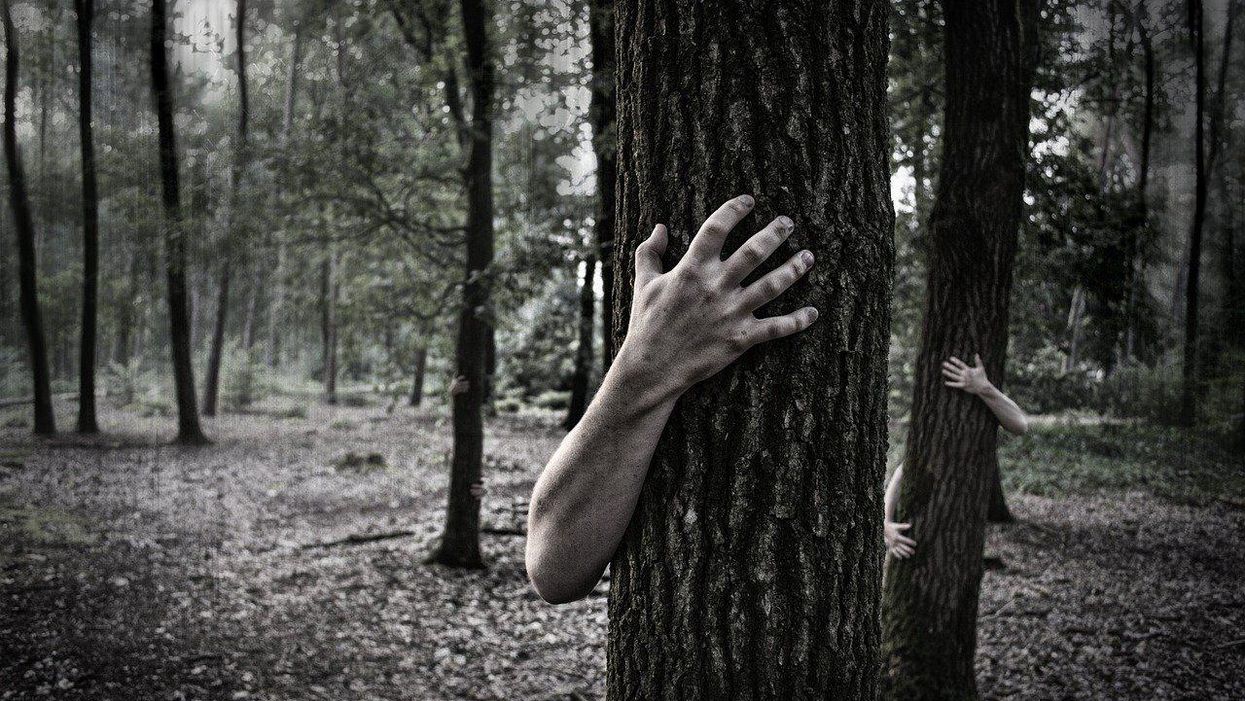 There are just some stories that will never have a resolution. And that is maddening! Isn't it? For instance, we all want to know, once and for all... who killed Jonbenet? The truth... we are all probably going to the grave without that answer. And we will never crack the mystery of many other life quandaries. Then there are the tales of the world of science. Is the big bang real... are there aliens... So much to ponder. So little time.
Redditor
u/notyouravgredditer
wanted everyone to discuss the what life mysteries that keep you up at night trying to crack by asking...
[Serious] If you could learn the truth of any one mystery, urban legend or conspiracy theory. What would you choose?
Most mysteries start at the beginning... of life that is. The world holds secrets that even the best detective or adventurer can't seem to discover. Some secrets have to do with species and science and others with government and cover up. Either way, there is always going to be a trail to follow.
How Big?
What deep sea creatures exist that we haven't found yet?
Just how big is the largest squid out there...
Panama 
The Panama papers...LOADS of wealthy people involved and murders attached to it also.
You should know there are loads of other equally large tax avoidance schemes that have floated around since basically forever. Panama was the one that leaked but there are so, sooo many others.
Guess...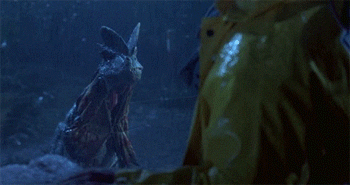 jurassic park dilophosaurus GIF
Giphy
I'd like to know what dinosaurs really looked like. I'm not even super into dinosaurs but I've always wondered how close we are in our guesses.
Mysteries fester and they can drive us to distraction because we know that there IS an answer. Somebody has it, but where? That is the key to the obsession for answers. It is especially difficult when the unknown is personal. When it hits home or just resinates with you, it becomes a haunting. Or you carry it like a responsibility.
12/6
The truth from when my gran died and the weeks leading up to it. She died on the 6th December She cancelled her life insurance just days before her death Wrapped every single present for the whole family and name tagged them (over 30 family members) when she usually wrapped them on Xmas eve She worked in a small gift shop along with the owner- both of them died within 3 hours of each other.
Has puzzled me for years and hopefully some truth comes out before I pass away.
 "Tamam Shud"
I gotta go with the first ever unsolved mystery that really made me think. Mystery of the Somerton Man. In the 1948 a guy was found dead on a beach in Adelaide, Australia. He was never identified and months after finding his body they found a fake pocket in his pants. It was torn from a copy of the book Rubiyat of Omar Khayyam (I googled that) and had a phrase on it which said "Tamam Shud" which means ended or finished in Persian.
They found the book that it came from but the owner denied ever knowing the guy. There was an encrypted message in the book that they found and it still hasn't been cracked. Apparently there's been a development recently that might identify him as H.C. Reynolds but it's not 100% certain. It's super interesting
Edit: thank you to u/Young_old-soul who has informed me that tamam shod actually means it's over instead of finished or ended.
What about Grandma?
A month before mom had a massive stroke and ended up in a nursing home she was obsessed with finishing some family photo albums. These albums and pictures were years and sometimes decades old but she wanted them in order and wrote notes explaining who was who and what was going on in the picture. She worked on them constantly. She said she had to get them done now and couldn't wait. Looking back I just think sometimes people know things are going to happen but just can't or won't explain it. Sorry about your grandmother.
Bye grampie...
My grandfather, one day, just walked out the door and never came back. This was before I was born (I'm 27). He left behind my grandmother and his three children. There was a state-wide search. My mom's family never got closure.
Although, me thinks he might've had another family that he ran away to. But it still baffles me sometimes at night. My grandmother finally held a pseudo-funeral/memorial for him last year.
Edit: Wow, I did not think this would get so much traction. I appreciate everyone for chiming in. Thank you for the silver, kind stranger, and everyone for your interaction.
So often a great mystery leaves you reeling. They have an effect on your daily thinking. I'm often left wondering about unknown answers after a rabbit hole day on the internet. Imagine what I'm going to be like for the next week after writing this article? When I'm done, I'm going to start research Reddit by Reddit. Just like the following group...
Jennifer...
Jennifer Fairgate/Fergate. It's a fascinating mystery - a woman checks into the Oslo Plaza Hotel, a five-star establishment, and is found dead in her room three days later. Initially assumed to have committed a suicide, but there's no blood on her hands, no gunshot residue, no fingerprints on the bullets in the gun or the gun itself, which in addition to the odd position in which she is found on her bed really starts looking more like homicide. Additionally, no personal belongings in the room besides clothes, shoes, a travel bag and an attaché full of bullets.
Clothes and shoes have all producer labels/designations removed as well. Contents of her stomach indicate that she had died the day before she was found, but a member of staff who knocked on her door heard a gunshot go off right after that, indicating someone's presence inside. The door was also locked from the inside but no one was there when they got in. Probably my favourite true crime thing.
The Blood...
The Korovina Group (i think that's the name)
Basically a group of seven hikers start hiking the mountains when six of them start bleeding from the eyes, ears, nose and mouth. They all scream, start seizing, one even starts bashing their head on a rock. The remaining survivor flees, but later comes back to the bodies to get supplies.
She's found a few days later but refused to talk about it
A lot of people say its a deadly nerve agent that Russia was using (this happened in Siberia? I think) but that doesn't explain why the last one survived, even going back and still being unaffected.
HER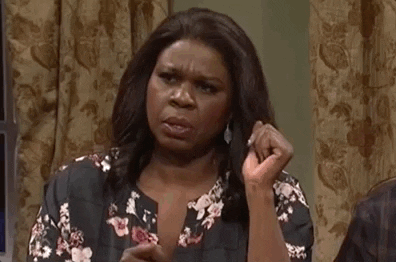 Wait What Wtf GIF by Saturday Night Live
Giphy
When my grandmother was actively dying, she gasped and said "Bill (my grandfather who had already passed) is here and he brought a black lady," then she died. All of us there were looking at each other like WTF?
Like I said before, some mysteries are just going to stay that way. That is an outrageously unfortunate cold hard fact. Many, many, many of us will go to the grave never getting an answer about some of life's greatest mysteries. I myself would love to crack every cold case featured on "Dateline NBC," and learn the identity of "Jack the Ripper," but that will never happen. Let's hope there is an "other side" and when we pass we learn it all.
Want to "know" more? Never miss another big, odd, funny, or heartbreaking moment again. Sign up for the Knowable newsletter here.