Most people look at their leaders and think "if only..."
No matter how admired they are, leaders are real people complete with all the frailties and failures of humanity. They can't be perfect.
But what if you could pick an unreal ideal leader?
Who would you choose?
Redditor TheCorgiMaster asked:
"Which fictional character would make a great USA President?"
Want to "know" more?
Sign up for the Knowable newsletter here.
Never miss another big, odd, funny or heartbreaking moment again.

Keep reading...
Show less
Do we really forget or do we choose to ignore the less pleasant parts of our history? That is the real question. The crux of how America deals with history.
There are so many vital details and so much fascinating information about the forging of this country that we often just study for a moment, then file away in the dead lands of our brains.
Maybe this is why we repeat history, we never learn from it because we choose to forget it.
Thankfully we have historians, teachers and people who crave random knowledge in hopes of one day ending up on 'Jeopardy.'
They'll never let us forget.
Redditor Prestigious_Ad_2322 wanted everyone to share some details of this country's past that we need to be reminded of, so they asked:
"What part of U.S.A. history is easily forgotten?"
My pencil is ready.
Well, my fingers at the keyboard are ready.
I'm here to learn and hit up Wikipedia.
New Land
"Conquest of Mexico. Which is how we got Texas, New Mexico and Arizona." ~ amahtez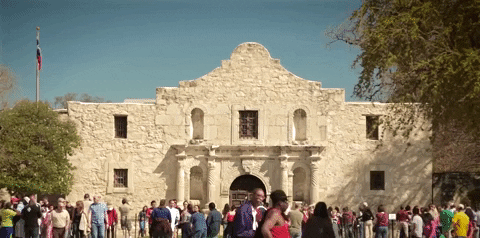 Giphy
The Great Lakes
"The naval battles on the Great Lakes, piracy on the Great Lakes, and the nazi plot to destroy American aluminum plants during WW2. There was a plot that was failed by the nazis once the soldiers made it to the US. They were dropped off from a submarine off the coast with bombs, guns, and tons of money."
"They were supposed to infiltrate several key locations, such as power plants, damns, bridges, and most importantly a couple of aluminum plants. At the time we produced more aluminum than anyone else in the world and that allowed us to put produce anyone in airplanes by 5:1."
"Anyway, the nazi soldiers fell in love with everything in America and just spent the money acting like average Americans, one of them was caught at the movie theater. It's a very funny story all together, but lots of people don't know about it." ~ kudos1007
Casualties
"The Battle of the Wabash in 1791, AKA Little Bighorn on steroids. The Federal Government tried to claim and sell the land of Indians in the Northwest Territory (modern day Ohio, Indiana, Michigan, etc.) to pay off its massive debts. They sent a force of 1000 men to evict the Indians but were met by 1100 warriors of the Northwestern Confederacy. Casualties for the American force was over 97%, about 25% of the entire US Army. Native casualties were about 5%, or 61 casualties in all. It was the worst defeat ever suffered by the US at the hands of Native Americans." ~ Ranger176
An Important Era
"The period between 1790 and 1860." ~ Washpedantic
"Agreed, this period is where a lot of our political and societal norms were established. I had no idea now critical decisions made then impacted the nation. Not to mention the half dozen or so times the nation almost imploded. Heirs of the Founders by H.W. Brands is a great book on the subject." ~ Gregnif
This Little Piggy...
"The Pig War." ~ Ok_Butterscotch1549
"It ended in like around 1860 when the British and US presented their case to the German Empire." ~ JesusHacked
"MyAccountAmerica and Britain asked the German Empire who the islands belonged to, and Germany said America so now they belong to America." ~ NoWorries124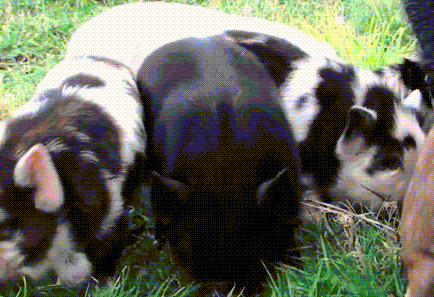 Giphy
Fascinating.
I remember none of this.
Except maybe the pig war thing.
Though I may be confusing stories.
Devious Plans
"The story of the Cherokees! The U.S. took Cherokee land through essentially rigged treaties, disobeying the Constitution in the process. Note there were many people opposed to this taking of land, but still many more who promoted it." ~ The--Morning--Star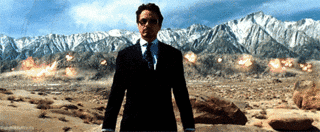 Giphy
Aloha
"That Hawaii was a recognized sovereign country, the Queen having been received by Queen Victoria of England in 1887. In support of the Dole Corporation and other businessmen, a contingent of US Marines staged a coup and overthrew the Hawaiian government. Queen Liliuokalani submitted peacefully, expecting the US President wouldn't stand for such imperialist behavior. Grover Cleveland did nothing, and his successor annexed Hawaii in 1898." ~ bdbr
"ORGANIZE!!"
"The Battle of Blair Mountain. Strikers and labor organizers in the coal mining industry were attacked by lawmen and strike breakers and eventually the West Virginia National Guard was ordered in to break the strike. This is the story I mention when people say we don't need unions. Real people gave their lives for the right to organize." ~ abe_the_babe_
These Low Effort Jobs Have Surprisingly High Salaries | George Takei's Oh Myyy
Have you ever worked one of those jobs that paid you to kinda sit there? If you have, you know the joy that comes with watching the entirety of Breaking Bad ...
Welcome Everyone
"Scottish, Irish, Welsh, and English indentured servitude in the mid 1700s while US was still the colonies and then early 1900s when there was a lot of immigration from Ireland and Italy through Ellis Island. Still don't understand how people were so mean to them back then when a lot of the citizens at the time were descendants of immigrants. Guess that still stands today." ~ tgmarie137
It All Repeats
"Before the Civil War where northern congressmen were often subject to emotional abuse, death threats, duels and assassinations so that they would not legally question slavery." ~ Vidhara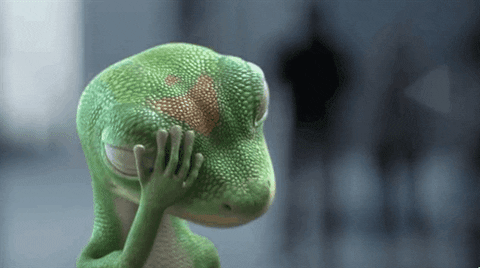 Giphy
"Here's an over view. It's public record that he took out ads in newspapers calling for bohemians, occultists, and free thinkers to come party at his house. He also left behind detailed journals pertaining to his magical rituals. I also left out that Hubbard essentially ruined his life, stealing his money, his girlfriend, and ruining his already dubious reputation. Parsons died under odd circumstances involving nitroglycerin." ~ CityofCandles
In Philly...
"In 1985 the Philly Police Dept. dropped a bomb on a residential neighborhood murdering 11 American civilians who lived there. Sixty one homes were destroyed. The fire department let it burn. Google the "MOVE bombing." ~ butchstache
CRUEL
"Sharecropping, Carpetbagging...this was a willfully CRUEL time that KEPT African-Americans disenfranchised that NO ONE mentions. In some ways (very few, I'll stress because slavery was obviously horrific) it was WORSE than slavery because during this time, the landowners had no real incentive to keep their indentured 'sharecropper' workers healthy or alive- when they died, they were just replaced and were effectively 'enslaved' by debt."
"THAT'S when people discovered that invisible chains were cheaper that iron ones. This was also the time of the 'robber barons' like Carnegie who ran RAMPANT expanding their wealth pretty much in the same proportion that billionaires are doing today during the Pandemic." ~ PhoenixNamor
Killer...
"That Christopher Columbus was an idiotic mass murderer who thought the world was pear shaped and did nothing but go from island to island slaughtering the native inhabitants." ~ urukslayer13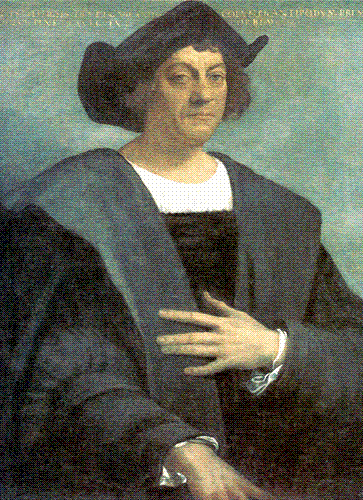 spanish day GIF
Giphy
Red Dead
"Coal Wars. Series of conflicts between miners and the corporations that owned the mines in Appalachia and some in Colorado culminating in 1921. Miners wanted things like safety regulations, a union, and to be paid with US currency so the coal companies hired essentially a small army ran by Baldwin-Felt. Think the Pinkertons from Red Dead. Instead of giving up the miners armed themselves and made fortified locations in the mountains and armed conflict started."
"Ended when the coal companies asked the government for help so the US army started bombing the miners and the towns the miners families lived in. Also just throwing in that the miners didn't fortify the towns just the army making a point I guess." ~ WeavBOS
Must Know
"Tulsa massacre. I never learned about it until I was in my late 20s. Such a huge and disgusting part of our history and it is almost never taught." ~ GonnAvomit
"This one I think has finally become common knowledge, at least on Reddit, since they made a show about it and it always comes up in these topics. AP history taught it to me in HS but all my friends in the general history classes never learned it." ~ uss_salmon
"Seven Years War"
"The french and Indian war. What even is that?" ~ NoAlternative2913
"A smaller part of the larger 'Seven Years War' which was a global war between Britain and France. The 'French and Indian War' was the British and French using their North American colonies, with both sides also drawing help from various Native American tribes. It was basically a huge, costly war over territory." ~ azizinator25
Forgotten
"Almost all of USA history is forgotten. Burning down stamp distributors houses in a form of violent protest, Whiskey Rebellions, Barbary Coast Wars, that time we thought we could sit out the Napoleonic Wars until the British started snatching up our sailors and the Canadians burned down the White House."
"When we fought Mexico, when we fought Spain, that time William Walker tried to conquer Nicaragua with an army of mercenaries and got his ass thumped after a month or so." ~ Poorly-Drawn-Beagle
Genocide
"The genocide of Native Americans followed by all the interventions in Central and South America for the sake of corporations. America's border/illegal immigration problems were created by those interventions and propping up right wing dictators." ~ Viker2000
'Let me tell you a story…'
"I highly recommend listening to History That Doesn't Suck. It is a podcast by Professor Greg Jackson. He is a professor at a university in Utah and does a phenomenal job of delivering a well researched, accurate telling of American history in the form of stories. His catch phrase at the beginning of every episode is 'Let me tell you a story…' He does a good job of keeping it fair and balanced. Lots of focus on the nuances of controversial figures." ~ wtn06
We have so much to relearn.
And unlearn and learn again.
We need to get studying.
Let's not keep repeating mistakes.
Want to "know" more?
Sign up for the Knowable newsletter here.

Never miss another big, odd, funny or heartbreaking moment again.
Keep reading...
Show less
Sometimes the little things we take for granted are the very things that people from other places wish they had access to. Let's face it, as far as consumerism Americans are pretty spoiled for choice in what they can do or get ahold of.

Do you want biscuits covered in gravy and a bacon donut on the side at 4am? American diners have you covered. Want to spend $3 on a street hotdog vendor and take a gamble? That's your right. Even creature comforts like having air conditioning being mainstream is different than most other countries.

When it boils down to it people love the convenience, and if there's one thing America has become good at, it is providing that to anyone willing to shell out the money for it.
Jimlobster wanted to know what common items or trends in the United States others wished would come to their home country. They asked:
"Non-Americans of Reddit, what is popular in the US that you wish was more popular where you live?"
"I'm from Brazil: Kitchen with island, sinkhole with the garbage disposal, air conditioner everywhere in the house."
"EDIT: I'm talking about the kitchen sinkhole that you can throw food there without clog the plumbing, in Brazil all the food remainings you have to throw in a bin. It's garbage disposal what I meant, I made a search and made a new edit."​ raicorreia
​The joy of getting 2am diner food after a night out…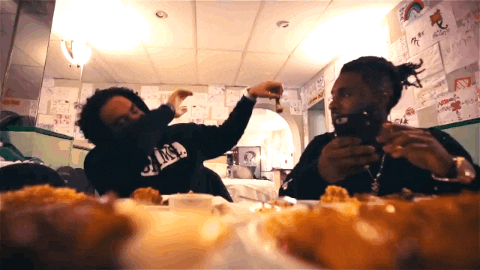 Food Eating GIF by Moosh & Twist
Giphy
"24/7 diners, I don't know if they actually exist but they sound awesome." turngre3n ​
Having a good hot soak…
"Bathtubs apparently. I see them in so many tv shows. Even characters who supposedly aren't well off have a big bathtub in their bathroom."
"I have not even seen one in real life. I thought maybe some hotels in my country would have them but nope. (Though to be fair I've never stayed in a 5 star or something). Just want to experience bathing in a bathtub once to see what all the fuss is about" vpsj
A good oil' greasy American breakfast.
"Of what I've seen you guys have breakfast places everywhere and they have a wide selection of stuff like pancakes and donuts, it's not healthy but it sounds great. Most we get in the UK are small cafés or Mcdonalds." ​FunniBoii
We add bacon to everything…
"When I moved to the Northwest, all my european friends swore up and down that American desserts and pastries were inferior, that I would have to get sweets imported, and I would miss all the nice bakeries, etc."
"Immediately when I got here, I was offered a "maple bar with bacon and nuts", and I can never go back. America's pastry game goes hard. I've never had donuts as fluffy and flavorful. 10/10, would recommend." SentretSparkleypants
Movie theater food…
"A theatre where they serve you actual food (like pizza, not popcorn) inside the theatre, while sitting on a spacious reclining chair with a little mini table. Best experience watching a movie I've ever had and wish it was in my country (Kenya)." Odd_Inflation178​
​We are spoiled for cereal variety…
​"Cereal! We don't have ANY good breakfast cereal in Nepal 😭 Only DUMB Kelloggs cornflakes and chocos. I want those sweet honey nut cheerios, colorful fruit loops, them flavorful cinnamon toast crunch, those amazing looking frosted mini-wheats. Just give us some variety!!" June_53
People Break Down The Nicest Celebrities They've Ever Met | George Takei's Oh Myyy
They always say, "don't meet your heroes." But here's the thing, sometimes your celebrities are actually just chill, normal people who are overjoyed to meet ...
Accessible street food…
​"Street food that doesn't cost ££££. I hate the fact that in the U.K. (esp. London/Birmingham etc.) 99% of street food is deemed to be as pretentious as possible. Just because food is inevitably sprinkled with Parmesan/Truffle Oil/Whatever DOES NOT MEAN its allowed to be charged as much as it is inside a restaurant."
"No, I don't want a eat a 'secret spices' beef rib from a cardboard box with rosemary salted French fries for £14 in the rain. I'd much rather have a half-decent burrito for £4/5, thanks." notprotonated
Thift shopping!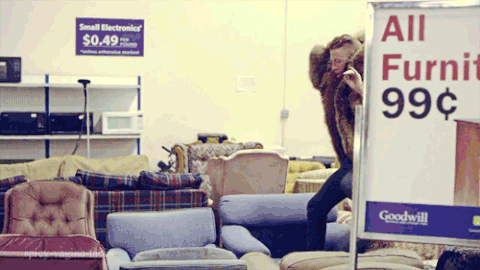 Thrift Shop Television GIF by Saturday Night Live
Giphy
​"Thrifting, where I live the second hand shop are so rare and it takes hours to get there. Also big mall were there are 20 and more shops, near me(and with near I mean that I have to drive for 1 hour) there is only one, and they only make this kind of malls in the opposite side of my city because the center is untouchable." Eastern-Honeydew-471
"Mexican food and restaurants. I live in a german town with around 20k people. We have 15 italian (though at least two of them only do delivery), 5 greek, 1 vietnamese, 1 chinese and 5 german restaurants. 4 turkish Döner Kebap stores and 2 greek Pytta Gyros ones, one McD and a Subway."
"And a load of cafes and sit-down bakeries. Within a 25km radius there is just one mexican 'restaurant'. Which is basically a (fancy and quite expensive) bar that offers a very limited menu with mexican foods and one american Burger-restaurant that has some mexican stuff on its menu every once in a while, but not always." quietschedalek
Want to "know" more?
Sign up for the Knowable newsletter here.
Never miss another big, odd, funny, or heartbreaking moment again.
Keep reading...
Show less
Dream of the sea of lights, of the opportunities, the nightlife, and all of the things you've been dreaming of living in your adult life since you were a kid. Being in a city as an adult can afford you those opportunities.
But oftentimes the city will just afford you more expensive housing with no real way to keep up your standard and quality of life. Unless you make major budget cuts, you might often find yourself at odds with your own city, and growing to dislike it.
Sound familiar to anyone?
It certainly did to Redditor lookinsidemybrain1, who wanted to know:
"What city is overrated?"
Here were some of those answers.
Brotherly--Not Municipal--Love
"My best friend is from Philly, I'm from outside of Boston. We both met in Florida when we were teens and bonded over being the only two people who were hockey fans in the mid 80s."
"In 2010 we had a bet for the Flyers/Bruins series. Loser would have to pay for a trip to the winner's city to watch a game in their barn."
"Obviously the Bruins choked away that 3-0 lead and lost the series. So I had to pony up for the trip. My boy tells me he'd rather go to Boston and catch a game there and see the city."
"I said ok but the bet was going to the winner's city and I've never been to Philly. He says 'You don't want to go to Philly, it sucks...even I don't want to go there.' So we went to Boston and had a great time."-sebrebc
The Capital In A Few Ways
"I used to work an ambulance in Jackson, Mississippi. That city is not circling the drain. The water has drained and Jackson is stuck to the tub."
"It is a never ending cycle of poverty, corrupt city officials, fleeing businesses, and crime. Every city administration does nothing but pass blame."
"Some of the most atrocious things I have seen happened in Jackson MS, not 20 miles from my home, and I was in Afghanistan. Every shift was a shooting, an assault, an overdose, a fire standby, homeless and mental health calls."
"Many of the citizens live in absolute squalor. No businesses near them, no grocery stores, no opportunity. They can't afford cars and the public transit it is practically non-existent. You truly do not understand what poverty is until you see it."-[username deleted]
Rio De Goodbye
"Even us Brazilians don't consider going to Rio de Janeiro a good idea, unless you're sure that you know what you're doing (like going to the beaches outside of town)."
"In Brazil, the best places to visit are small towns. Big cities have crime and violence, and it's not safe to just hang around with expensive electronics."
"Brazil has thousands of small paradise places, either beaches, mountains, jungles or whatever. See, for example, Maragogi. Small towns are mostly safe, and 80% of Brazil's cities have less than 20,000 people."
"Hope you have a better experience in the next time."-rubenssm
See any place on this list you're now making a mental note to avoid?
Because Of The Car Industry, Margot
"San Jose. People come here thinking it's the silicon valley expecting to see all kinds of cool advanced stuff but it's just an urban sprawl."
"I know someone who came here from Shanghai and wanted to travel to San Francisco. She asked me why we don't have high speed bullet trains that will take us to the city in like 15 mins. I didn't know what to say."-Live_Mathematician99
Hollywood
"I live in L.A., and every time someone comes out to visit, they want to go to Hollywood to see the touristy stuff. I don't mind indulging them, but a a huge fan of movies and old Hollywood, etc., the real thing is insanely disappointing."
"It's filthy, crowded, smelly, and chock full of shysters and violent homeless people. I totally get going for the sake of going if you're visiting the area, but there are two things you should never do: wander off the main streets or hang around late at night."
"There are a lot of crazies down there who get stabby when the sun goes down."-WickedHello
Emirati Problems
"Dubai. What most people don't see is the fact that the majority of the city are slums where people don't even have running water."
"I remember visiting my cousin who lived there and while we were at the beach, whole families would use the showers there because they didn't have their own."-Flaky_Sandwich9353
"A photo that is still vividly in my mind is of Dubai. It shows the city boarder and how there are shacks literally on the other side."
"It's insane that UAE is one of the richest counties in the world but a large chunk of their people live in poverty to the extent that their homes do not have walls and ceilings."-CaptainF*ckAll
These Actors Were Perfectly Cast In Their Roles | George Takei's Oh Myyy
Sometimes an actor comes along that is able to reach the audience on a deeper level. The actor that immediately comes to mind is Robin Williams. Although it ...
Let's Run Away....
"Atlantic City: A poor city with a poor population and all of its wealth coming from casinos, and casinos are depressing."-Topazz410
"I had to scroll way too far to see this. I don't gamble so the casinos weren't very exciting for me. The beach was pay to play and just a strip of sand with cold brown water."
"The boardwalk was good except it was the same exact merchandise in every 5th shop. We found one good restaurant and ate there daily. Left 2 days before our booking ended."-If_you_ban_me_I_win
And do you see any plans that you had on the back burner now fully making their way up?
The City Of Blues
"I've got such a great Memphis story. I've literally only been there once in my life and only for a couple of hours (aside from driving through it)."
"Over Christmas break 2004, I drove from east Tennessee to Abilene, TX to visit my sister. I drove back on New Year's Eve and at about 2:00am I got to Memphis."
"I decided I wanted to see the Mississippi River as I'd never been there before, so I pulled off the interstate and went to this very closed visitor's center on the river downtown. It's Tennessee, but it's still December, and it's cold. Maybe 40 outside."
"After using the bathroom, I walked down this path outside the visitors center that led along the river. I get maybe 100 yards down this not-illuminated path (again at 2:00am in downtown Memphis) and I notice there are these stairs that lead down toward the river. Awesome, I can see it up close! The stairs end at a tiny bank of dirt and then boom, there's the river."
"I start down these stairs and immediately realize, these are not like 'visitors, give these stairs a try' stairs. They are like 'these have been here for eight years and haven't been maintained in that time' stairs. I get about four stairs down and one of them gives way."
"In a split second, I am now sliding rapidly toward the Mississippi River in 40 degree weather with my flip phone in my pocket and absolutely no person who knows I am here and doing this. I make a mad scramble for anything I can reach for and by whatever providence, I grab a tree limb and stop the slide."
"I was able to get to my feet and realize that my shoes are wet. I was that close to ending up floating away down the Mississippi, probably drowning or freezing to death in the process. I can swim but come on."
"I regained my composure, crawled my way very, very slowly back up the bank, and got back in my car. That was arguably one of the dumbest things I've ever done in my life."-baltinerdist
A Piece Of Da Pisa
"I'm italian. I was planning a trip from the south to the north of Italy to take my car from my hometown to the city where I work, I was asking for advice about the cities to stop in for example Naples, Rome, Bologna, beautiful cities with many things to do and see."
"What about Pisa? Every single person I asked about told me to forget it. It is literally a hole with a crooked tower."
"'You look at it, take your picture and go away, but it's not worth the extra kilometers you would take for that detour.'"-FunnyPromise
No Infrastructure...Yeah, Im Good
"I think of all major American cities Los Angeles is the most overrated. It's a cool place if you know someone who can show you around all the unique off the beaten path spots."
"But as a wandering, casual tourist who doesn't have anyone in town you will spend a lot of time in traffic going to OK attractions."
"You're better off going to other California cities or visiting the beautiful nature the state has to offer then go to LA."-Amockdfw89
When looking for a place to live in this next stage of your life...buyer, beware. A city is only as good as it wants to be--so heed the warnings of others who have come before you.
Want to "know" more?
Sign up for the Knowable newsletter here.
Never miss another big, odd, funny, or heartbreaking moment again.
Keep reading...
Show less
While the world is still suffering from the pandemic, the US has certainly experienced its fair share of turmoil.

Americans have been divided over many key issues, but unfortunately, the media has focused on exploiting the shortcomings of our United States.
But I believe most people in the country are still inherently good-natured, kind people.
Endeavoring to expose the beautiful side of American living, Redditor zztop610 asked:

"Dissing America is common on Reddit, but what are some of the good things of living in the US no one talks about?"
The impressive range in American topography got high marks.
The Beauty Of The Parks
"National parks!"
"Yosemite. Grand Canyon. Yellowstone. Many, many more!"
– CA_catwhispurr

Highlights
"Our National Parks, diversity of music, movies, geographical differences from state to state, and... fashion."
– invalidpassword
Camping Grounds
"Out west, Colorado, Utah, New Mexico there are millions of acres of public land where you can camp for free as long as you follow a few simple rules."
"The most important is moving about every two weeks. One summer I and 3 others camped from May 15 to November 15 in the White River forest while working on the chairlifts at the Vail ski area."
– MrKahnberg
America is apparently also known for having great accessibility to many types of destinations.
An Unspoken Convenience
"Freedom of movement. You can move thousands of miles in any direction and speak the same language, enjoy the same culture and shop at the same stores."
– Shitchewy

Accessible Beaches
"There's a large variety of places to live depending on what you want. If you want sun and beaches all year around, you got it. If you want snow a majority of the year, u got it. And if u want all 4 seasons, u got it."
– scarlettxchloe_luv
Accessible Sports Activity
"Its pretty cool that within a 30 min drive, I could go see: the MLB, the NBA, CFB, the NFL, the NHL, the MLS, or (god help me) a NASCAR race."
– dowhatchafeel

Culturally Enhanced
"Definitely diversity. I've lived in 4 continents and traveled ~55 countries. The U.S. is by far the most diverse when it comes to people, job opportunities, geography, businesses, entertainment, food, lifestyles, etc."
– YouKnowLife
American hospitality gets a mention here.

Car Problems? No Problem
"A lot of places are extremely hospitable. In the south your car breaks down there's a good chance someone will give your a ride and their cousin owns a town truck if the truck they're driving can't tow your car by itself."
– Zkenny13

Niceness
"Americans are so nice on average that our stereotype of the Midwest is that they're aggressively nice to the point of it circling around to being menacing"
"That and the diversity, NYC, and Queens in particular is, IIRC the single most linguistically dense polity on the face of the earth, with over 400 natively spoken languages"
– Cxilando_Vilandas

Service With A Smile

"As a non-American, you guys are winning at Customer Service. Everyone is friendly and greets you as you go into a store. In my country they barely look up from their phones, grunt and ignore people clearly waiting to be served."
– U16341

I still believe in America.
I was in New York City the morning the two planes hit the Twin Towers on the horrific date in 2001. Days, weeks, and the months following the historical tragedy, New Yorkers seemed kinder, more thoughtful, and attentive to each other.
On multiple occasions, I saw strangers from all walks of life consoling one another in public. It's unfortunate how a tragedy forced people to realize how precious and fleeting life is and open their eyes to the pain of others.
But it revealed the capability we all possess to be more compassionate.
We all have it in ourselves to manifest positivity and inspire goodness in others, to help their dispirited neighbor up, dust them off, and encourage them to go on and believing that—while emotional healing takes time—Americans can come back from adversity when we all have each others' backs.
That notion was the "American Dream," I believe my father pursued when he emigrated from Japan.

Want to "know" more?
Sign up for the Knowable newsletter here.

Never miss another big, odd, funny or heartbreaking moment again.
Keep reading...
Show less