You know, try as I might, I just can't bring myself to bother with The Walking Dead. I quit the show some years ago, probably around the time of that weird fakeout with Glen in the dumpster (and then his actual death right after that), but the truth is that the show was getting on my nerves for some time before that.
Did anyone actually care about all the nonsense going on with Deanna and the citizens of Alexandria? And can we go back a bit further and talk about how ludicrous Beth's death at the hands of some power-tripping officer in a hospital ward was? There was such a noticeable drop in quality after the third season that I questioned why I kept tuning in.
But this show is far from the only one to make people want to throw their remotes at their television screens.
People shared their thoughts with us after Redditor regian24 asked the online community:
"What TV show was amazing at first but became unwatchable for you later on?"
The Walking Dead
"The Walking Dead."
"First few seasons were great with pretty good pacing. Later seasons devolve into telling one story at a time. They'd have a cliffhanger of a character maybe dying and do 3 weeks of other stories. By the time it gets back to the cliffhanger you have no idea what's happening. That and it got repetitive."
THE_BANANA_SHOW
See?! What did I tell you? After a splendid first season – one that could have been a standalone miniseries at that – the rest of the series just failed to live up to its initial promise.
Glee
"I watched every new episode of Glee when it came out and was slightly obsessed with the show. But as soon as it finished it all crumbled. The show makes no sense, is not good, and I could never rewatch it."
Aeilion
I just couldn't get into it. I found it grating. And the fact that the quality noticeably slipped afterward did not make my friends happy.
Heroes
"Heroes: biggest drop in quality after season 1."
scruntyboon
To be fair, the writer's strike really hurt that show's future. It never stood a chance after that – and my God, did I hear that that second season was horrible.
Happy Days
"Happy Days! Once Fonzie jumped the shark, while waterskiing and wearing his jacket, the show just got progressively worse."
Medicivich
This is the classic answer to this question. Gen Xers like me even use the term "jumping the shark" to refer to things that were once great but now suck.
The Blacklist
"The Blacklist. So many loopholes and a never ending plot. I mean, the female hero (forgot her name) was wanted and had her pictures broadcast nationwide live, but a couple of weeks after she can do undercover work."
[deleted]
I couldn't even stand the first episode. I quit right after that. I could tell the quality was questionable.
Arrow
"Arrow. It's what happens when you try to make so many seasons for a show meant for only a few."
Mize97
This is true about lots of shows. The writers and executives just don't know when to quit.
Once Upon a Time
"Once Upon a Time. The first 3 seasons were good! And then after that they just kept getting worse."
[deleted]
People actually liked that show? I know, I know... I'm the worst. I just didn't see the appeal and it heard it got so ridiculous.
Weeds
"Weeds."
"A hilarious and intriguing show that slowly grew to be about a bunch of unlikable a-holes making bad, selfish decisions. When there's no one with any redeeming characteristics, there's no one for the audience to get behind."
rushandblue
It started out great but really started to go off the rails with characters making increasingly nonsensical choices. Nancy marrying the Mexican drug lord was the beginning of the end.
That '70s Show
"Not the worst offender, but That '70s Show tanked pretty hard once Eric left. He was sorely needed to make the chemistry of the group work."
Cleverbird
Yeah, the way these characters continued to stick together even after that was just embarrassing.
House of Cards
"The first two seasons were amazing. After that it started to get progressively worse."
[deleted]
I would argue that even the second season began to stretch the limits of credulity. I lost interest after the fourth season (and both the third and the fourth seasons were a slog for me to get through).
There is some amazing television out there – I am currently making my way through Six Feet Under again – but there is even more disappointing television that should never make its way into your eyeballs.
Sorry if you've suffered.
Have some suggestions of your own? Tell us more in the comments below!
Keep reading...
Show less
More often than not, what gets us to keep tuning in to our favorite TV shows, or drawn to certain movies, is to get a glimpse into various professions which fascinate us, but which we wouldn't ever want to work ourselves.
Needless to say, there aren't many people who find the Indiana Jones films to be a remotely accurate depiction of archaeology, or that the Jurassic Park films show what paleontology is really like.
But many people tend to watch iconic procedurals like Grey's Anatomy and Law & Order under the notion that they both give an accurate depiction of the medical field and the legal world.
Only, how accurate are they?
Redditor Just_Surround_2108 was curious to learn which professions have been documented on screen without as much research as one might expect, leading them to ask:
"What profession does Hollywood get completely wrong in films and TV?"
In case you had any doubts about hacking...
"Programming."
"Don't nobody code that fast lol."- lmoore0621
The better question is, what does Hollywood get right?

"Programming/hacking."
"Just about anything medical, including deaths."
"Just about anything dealing with space."
"Just about anything dealing with natural disasters."
"Actually, now that I think about it, I don't think Hollywood really gets anything right about anything."- Xyrus2000
"Objection!"

"Big-shot lawyers."
"Especially in big firms, it's a lot of just endless hours in front of a desk doing doc review."
"Sincerely, someone studying to do endless hours in front of a desk doing doc review."- geeeeeetar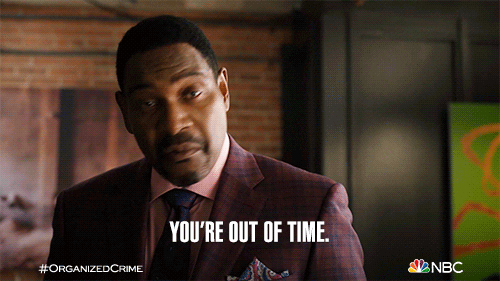 Season 2 Nbc GIF by Law & Order
Giphy
The irony...
"Acting."- passingshrew
For better or worse...
"Cops."- Mr_man67
Don't let them in the operating room...
"Nursing."- buhzkill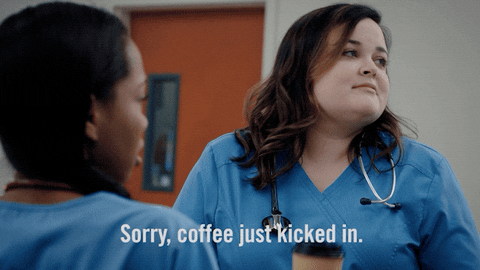 Wake Up Coffee GIF by FOX TV
Giphy
Drop that baton!
"Conductor/performer."
"Oh my god just take a lesson or two and learn how to hold the instrument right."- soysaucemmm
Crunching those numbers... incorrectly...

Accountants. I'm sorry, but the action Thriller "The Accountant" starring Ben Aff-lack, was in no way a true representation of my job. - User Deleted
Defying all laws of motion...

"Physicists."
"It's hilarious how they act!."- Prestigious-Order-62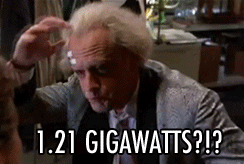 back to the future 121 gigawatts GIF
Giphy
At least depending on where you went to school...
"Teaching."- sarahaudley
If we're being honest, most people tune in to watch films or television shows to escape from reality, and aren't usually looking for a documentary on these professions.
Though, for anyone thinking they want to be a scientist after watching Back To The Future... you might want to really think that one over...
Keep reading...
Show less
Streaming platforms like Netflix and Hulu have enough shows that we'll never have enough hours of our lives to watch all of them.

Nevertheless, we're thankful we'll never be in any shortage of entertainment without ever leaving the comfort of our home.
But even binging new shows can get exhausting because that means we have to search thousands of other titles to start the next binge once we're done with a previous fixation.
Sometimes, revisiting a show we've already watched many times before brings us comfort–even though we know the outcome of every episode every time we re-watch them.
It's not about that. It's more like hanging out with your buddies.

Curious to hear about viewers and their go-to programming, Redditor BaguetteOfDoom asked:

"What's your 'comfort series' that you watch over and over again?"
We can rely on these shows for a good laugh.
And who doesn't love to be in stitches these days?
Hanging With The Bluth Family
"Arrested Development, daily."
– Portland-to-Vt

The Misfits We Grew To Love
"Freaks and Geeks!"
– unurbane
A Look Into The Lives Of The Creatures Of The Night
"What we do in the shadows"
– lina9000
"Jackie Daytona is comedy gold. His human disguise absolutely kills me."
– fodgeparker
Not Your Average American Family
"Malcolm in the Middle"
– spaghettispaceship
"phenomenal from the first episode to the last."
– BlueChamp10

Medical, courtroom, procedurals, and sci-fi adventures are all reliable genres we can revisit at any point, without having to understand minor, continuous storylines.
Just What The Doctor Ordered
"When I was in grad school it was House, M.D. No matter where I was at - dorm room, library, memorial union - if I was writing I also had House up on Netflix. During my year and a half I bet I watched that series 5 or 6 times. Such a great show."
– ISUgrad1313
The Perfect Portal For Escapism
"Stargate SG-1"
– Banqouuu
"I have watched so much SG-1 I couldn't even begin to count how many times I've seen it all the way through. I'm with you on that one."
– libra00

Further Adventures In The Final Frontier
"Star Trek TNG"
– bananabananovic
"Came here to say this. Each episode is so self contained it makes it easy to pickup and watch."
– ProtocolPhilosopher

Now, That Settles It
"Leverage."
"Fun little show. Pretty formulaic. But the good guys always win, the bad guys always lose, there's action, and a healthy dose of humor in every episode."
"The cast meshes very well together, too."
– LoudPancreas

Some classics just warrant viewing on an endless loop.
Time To Share Cheesecake With Old Friends
"The Golden Girls."
– Smilingtribute
"I've watched a golden girls episode almost everyday for the past 20 years. The jingle that plays right after the theme song puts me in the best mood."
– W1ldy0uth

​A Personal Connection
"SpongeBob. When my dad passed the last gift I had from him was a huge SpongeBob plushie.. I religiously watched the series while trying to cope with my loss. And, as stupid as it sounds, SpongeBobs happiness and dorkiness often took me away from my dark times. He will always be my favorite."
"Edit: Thank you for all the rewards, I didn't expect it to take off like this. SPONGEBOB FOR THE WIN!"
"Always follow your heart, unless your heart is bad with directions." 💞
– lifesalotofsh*t

Aliens, The Supernatural, Government Conspiracies, Oh My!
"The X-Files"
– PatienceandFortitude
"Mine too! Going to rewatch Memento Mori and through Redux this week."
– stormbutton

My friends know this about me, but I'm a huge fan of the college drama, Felicity.
The show aired on the WB network in the late 90s-early 2000s and the showrunner was none other than J.J. Abrams.
The show is worth repeated viewing for me because the performances in that show were stellar.
I notice different subtle nuances that Keri Russell so brilliantly brought to the quirky character–who followed her high school obsession, Ben Covington, from Palo Alto, California to New York City–every time I re-watch my, yes, DVDs of the show.
Sadly, the controversial haircut is what has gone down in the annals of bad decisions on TV. But I assure you, the show is MUCH more than that.
But now that it's on Hulu, the sepia-toned, restrained, angsty drama still holds up and can be seen on Hulu. I strongly suggest you go watch it, and fall in love.

Keep reading...
Show less
While the beautiful doctors might be the main reason viewers have been tuning in to Grey's Anatomy for nearly 20 years, one imagines it's also the curiosity of what it's really like to be a doctor.
Which could also explain why we have no shortage of medical dramas, including The Good Doctor and The Resident.
Indeed, the biggest selling point for many movies and TV shows might be the audience's desire to learn more about the subject it presents.
But, do these films and television shows really offer an accurate depiction?
Redditor teskar2 was curious to learn which films and tv shows gave a less than authentic depiction of their respective subjects, leading them to ask:
"What movie/tv show clearly didn't research the subject it tackled?"
A "grave" mistake.

"No movie or tv show ever gets grave digging right."
"It would take you well passed sun up on your own."
" And they're digging Graves in a forest but never hit a big rock or a tree branch?"
"And seriously, you put a gun to my head and tell me to dig my own grave, I'm not doing it."
"I'm either swinging the shovel at you then lazily covering your body in leaves, or I'm getting shot and YOU can dig my damn grave."
"Win/win."- propagandavid
Is it really that easy?
"Most movies that feature hackers, especially 'Hackers'.- MidvalleyFreak
Not like any doctors I know...

"Grey's Anatomy."
"Their writers clearly never took the time to research medical code of conducts."
"In every single state in the U.S. those doctors would've all lost their licenses."
"Specially attendings f*cking residents."- PhillipLlerenas·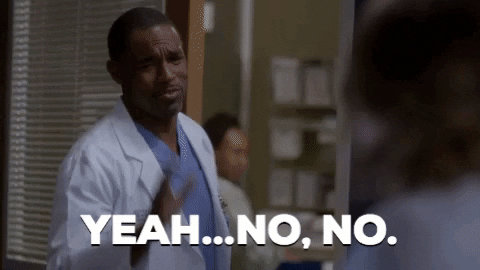 Giphy
Lost in translation?

"Different languages!"
" My auntie is speaks Indonesian and we were watching a movie and this one part a girl gets kidnapped and they start shouting at her in Indonesian."
"My auntie started laughing so hard and it turns out they were shouting 'spicy' at her and there was no context whatsoever."- phantomhiveo
Someone didn't read the recipe
"'The Princess Switch' on Netflix."
"There's a plot point where Vanessa Hudgens' enemy tries to sabotage her in a baking competition by cutting the wire to her stand mixer."
"Then Vanessa's character isn't able to make a fruit puree for her cake like she planned, and the competition judges point out that her puree could have been smoother."
"Who the f*ck would use a stand mixer to make a puree?"
"That is not what that is for."
"Use a blender or a food processor."
"Who wrote this?"- Melanie_Jellyfish
Where do you even begin?
"Fifty shades of grey, they have no clue how that works."- whipsyou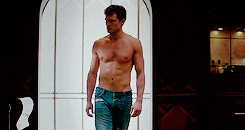 fifty shades of grey mine fsog GIF
Giphy
Definitely "furious" about this one...
"'The Fast And the Furious' movies could've brushed up on some basic physics lessons.- Mona_Moans
"Anything car related in "The Fast and the Furious Movies."- Brianthelion83
They get such a bad rap.

"Ancient Aliens."- NobodyLikesMeAnymore
"They'll Never Take Our Freedom"... without some better research...

"Braveheart."- danebramaged01
Checkmate!
"I loved Code Geass but none of the writers clearly had ever played chess."- KoroSenseiTentacles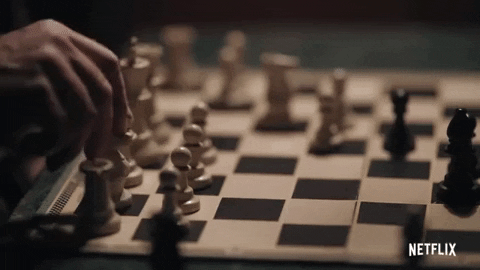 Chess GIF by NETFLIX
Giphy
"The Babe."
"That director knew absolutely nothing about Babe Ruth."- trippyboobies
Making light of a serious situation...
"Moon Knight."
"Marvel tried to mix DID, a very real and serious mental disorder, with a fictional world with purple space aliens and flying water dragons."
"Because they tried to do this they ended up not portraying DID well and many people who watched the show finished it thinking whatever was going on with the main character was purely fictional."- PinkFacialHair
Filling children's heads with nonsense!
"Not a show but an episode of a show."
"Pepa pig's the outback episode completely dumps on Australia!"
"I don't live in Australia, phantom strider does, and completely tore this episode to shreds due to how wrong they were!"
"If you don't know phantom strider he's an Australian YouTuber who does top tens."- coolpacks64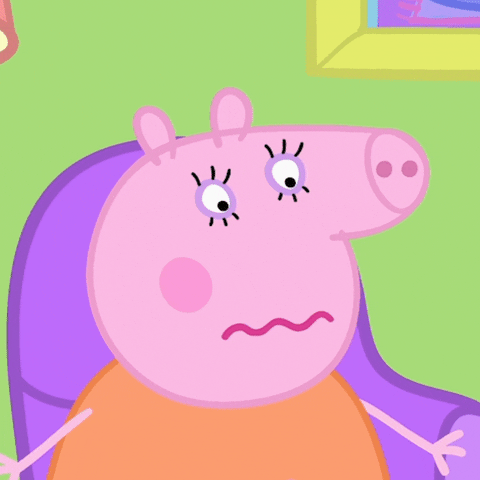 Scared No Clue GIF by Peppa Pig
Giphy
Even science-fiction shows should know how the brain functions

"The last couple of seasons or so of 'StarGate'."

"Now don't get me wrong, it was a good and well-crafted show."
"However, the last few seasons were based purely off the idea that humans use 10% of their brains, period, as if the other 90% of the brain contained weird, untapped powers rivaling that of superheroes from comics."
" And apparently the power to ascend into a higher being made of pure light when it reaches 100% brain activity or some sh*t?"
"As opposed to common knowledge that we use about 10% at any given moment."
"My man, if you're using 100% of your brain for a long enough period of time you sure as hell will 'ascend', or descend, but not in the way that you think because you're having a g*ddamn seizure."- Defecticon9000·
"'Lucy'."
"Based on the bs premise that we only use x-percent of our brain."- natwashboard
Even more frustrating than trying to solve it!
"I have never seen an accurate media depiction of a Rubik's Cube being solved, and many animated shows even show cubes with impossible scrambles."
"It always pisses me off."
"Another thing that annoys me is the interpretation that solving a Rubik's Cube means you're smart."
"It doesn't require intelligence, just practice and study."
"If you have some spare time, it's not the hardest thing in the world to learn how to do and I'd highly recommend it."- Arson_Engineer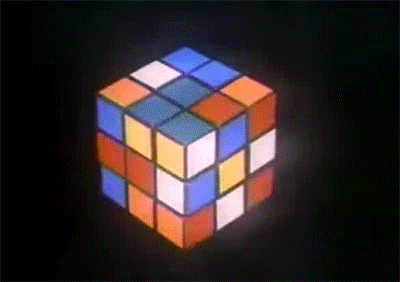 80s 1980s GIF
Giphy
As if they didn't know that the fanbase would be knit picky...

"'The Book of Boba Fett'."
"I tried so hard to defend the show but I couldn't."
"They changed the character without development and before anyone says 'but the tuskans', he was with them for 5 years and he still was willing to kill grogu for his armor ."
"His damn armor."
"And the rule with respect part how and why does he want that he was never taught about it he was raised with rule with fear."
"And I know he saw the tuskans do it, but he has no experience in doing it or if it would work if they wanted it to work they should've made development leading to him learning its best to rule with respect rather than fear."
"The show needs a rewrite and there are many good rewrites on YouTube that would've made a better show."- R4ZORX1
The lack of first hand research is understandable...

"Any forensics show where they're examining a decomposed body while they're not wearing any masks or head-coverings but just going about their business like nothing."
"The smell of a decaying body alone will make you puke your f*cking guts out, but since they're doing forensics work they also can't have their hair dangling out."
"Also, shows or movies where firefighters rush into a burning building without their oxygen-masks on."
"You'll be dead from smoke-inhalation before you can say 'whoop-de-f*cking-doo'."- Few_Dance2106·
But they're very convincing...
"All the ghost hunting and big foot TV series bs."
"Spoiler alert... they never find anything !"- TheeDudeAbides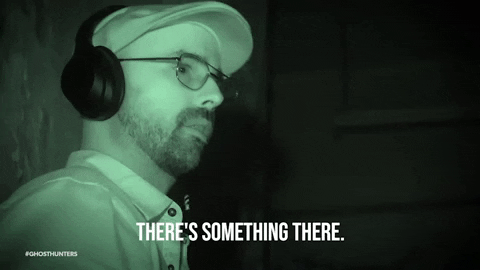 Awesome Ghost Hunters GIF by travelchannel
Giphy
One imagines writers, producers and directors would be vigilant in ensuring that they were accurately depicting the worlds they were trying to convey.
Although, one doubts it's the desire to see a completely accurate depiction of the Regency era that resulted in Bridgerton's millions of viewers…
Keep reading...
Show less
So much time, effort, and energy goes into creating a television show, either for broadcast networks or streaming services, that you can't imagine any show is trying to be bad on purpose. It just means not every episode will be a slam dunk, "best episode ever," and that's fine. You can't be perfect all the time, right?

Then shows like these come along. Shows that, for a variety of reasons, were able to hit that, "Every episode is perfect" threshold, and might be worth your time checking out.

Reddit user, philo_fellow, wanted to know what TV show has a pristine record when they asked:
"Which TV show has never had a bad episode?"
Just because a show is animated doesn't diminish its quality. Some people get it in their minds that cartoons are "lesser" entertainment, when really just as much care and passion to a story goes into developing an animated show as a live-action one. Look to these for proper examples to check out.

Grappling Hook!
"Gravity Falls. I love to show people the first episode and then, after they tell me they enjoyed it, say 'good, because that's by far the worst episode of the show.'"
Notmiefault
"I love it when writers know their story, tell it in an enjoyable way, and go out on a high note."
Byizo
We Are But Wayward Leaves
"Over the Garden Wall"
shart_of_the_ocean
"Rewatch it every year in October. It is just so damn perfect. The aesthetic of every episode, some being more cozy, others closer to horror and some just surreal, the way the story unfolds and the questions it leaves. That single frame you get of the Beast right at the end being just long enough to enhance both the horror and the mystery, I love that show."
Isaac_Chade
A Show That Blew The Internet Away
"Arcane. Every episode has been the bomb. Hope they do the same in season 2."
"Edit. Since people were asking if you need to have [League of Legends] knowledge to enjoy it... I say it's better if you are clueless about LoL. Players that know the lore are basically spoiled by what they know."
lastroids
"Zero interest in LoL, but this show came out of nowhere for me and I f-cking love it!"
HuskyLuke
Fans Are STILL Clamoring For A Streaming Release
"Spectacular Spider-Man. So disappointed when it got canceled"
AppleJuiceKoala
Baby, You Can Chive My Car...Burger
"Bob's Burgers."
"I finally got into it early in the year. Yes, I know I'm late to the party. I've been through all the episodes about 10 times now and I'm still catching stuff I missed. It's got a great cast of characters and the personalities are amazing."
artie_pdx
"I love Bob's Burgers. It has a human touch that most other comedies just don't. The way the characters interact just feel more human than most comedies, especially animated."
"I'll concede it isn't necessarily the strongest laugh-out-loud comedy out there, but it has a charm to it that very few other shows could ever replicate."
thomthehipposlayer
It helps when there's no script, when it's authentic, real, captivating people just being themselves, showing you the wonders of the world or how maybe every mistake we make is just a happy accident.
Watch In HD If You Can
"Planet Earth"
ABN171214
"And Blue Planet. Inspired me to become a Marine Biologist"
PurpleSilkstorm
When You Have To Stick Around To See How It Works
"How it's Made"
porta-potty-bus
"Lol. Watching this on day time tv while sick from school or in hospital."
WorldlyAssumption260
"Watching it in waiting rooms was always tough. You get called in when they are like halfway through something and you're just like "'ell, I guess I will never know how they finish making watch bands now.'"
Tharkun
Advancing The Medium
"Jacob Bronowski - The Ascent of Man - BBC. 1973."

"13 episodes. Filmed in 27 countries. Defined Epic Documentary format. Nailed the mix of advancements in arts, culture, science and sentiment"
SeachingBadge
The Internet's Guide To Flavortown!
"Diners Drive-ins and Dives with Guy Fieri. That man can eat"
Worried-Economics-79
It's The Hair, Right? Or The Voice?
"The Joy of Painting (which I knew as the Bob Ross Show)"
WildTransportation25
"One of my favorite moments of the internet was when someone did a Twitch stream of nothing but back to back Joy of Painting episodes. The chat was all roleplaying like it was live."
"Bob would put a black blob in the middle of the painting. "Oh my god, he ruined it!"
"Then he'd take his knife with some white, and poof, a mountain would appear. "SAVED!"
Darsint
*lifts finger *puts finger back down
"Fireplace for Your Home. Every episode is exactly what it says it is."
Forbidden_Burrito
Whatever the reason, the show just works. The casting, the writing, the directing, the premise of the show itself, and that leads to marvelous entertainment like these ones.
Helps To Be Short
"Chernobyl - but it's only like 5 episodes in total so yeah..."
kirkhammett420
"It was going to be six episodes. That was the original deal. The writer, Craig Maizin, decided to combine two episodes to better serve the story/pace (I forget his exact reason). He talked about it in an episode of Scriptnotes and joked about how HBO was like, uhh yeah sure you know we pay you per episode? Hehe. Obviously everyone involved won, not least of all the audience."
Rizo1981
Spielberg Loves His WWII Stories

"Band of brothers"
WolfableGuy789
"Without a doubt, one of my favorite series of all time. Acting is great, storytelling is superb. Man, I'm gonna have to rewatch this now"
Nasorean

"Dude I remember thinking it was such a wild thing for a show to be like a movie, but take place over multiple episodes. Now it's the norm to have a show like that. Band of Brothers was the first one I ever heard about like that when I was in middle school."
nastyn8k
Slow, But Building To Something
"The Expanse."
guardwallon
"Great, great show. Season one was a bit slow for me, but once it kicked in and I knew what was going on, it crushed it."
klcrouch
"World building specially when SciFi audiences are so used to familiar tropes like artificial gravity etc, takes time. Knowing that, it was great for me even at the beginning."
guardwallon
Longer Than The War
"MASH"
"I never saw a BAD episode, but there are some that I would consider a little slow. It's amazing the quality it had especially when you consider how long it ran"
fockingclassy
Bat!
"[What We Do in the Shadows.]"
"Every episode had me laughing."
august_skies
"Jackie Daytona a normal human bartender!"
hamperson
Everything is Fine
"I feel like this could be controversial or nobody will care, but The Good Place. One of the best casts, best writing, and a really interesting premise. Forever my favourite show."
wreckedangl
"It's amazing. I especially love what they did at the end of the series. They manage to balance comedy with existential questions in an interesting and beautiful way. I want to watch it again."
greenwitchery
There's lots of good TV out there. Find something you like and stick to it. You might be surprised where the show's creators are trying to take you.
Want to "know" more?
Sign up for the Knowable newsletter here.
Never miss another big, odd, funny, or heartbreaking moment again.
Keep reading...
Show less