While we've all seen familiar items in TV shows, or even obvious product placement, most TV shows and movies also include items that were specifically made for their story line.
Though they're meant to be fictitious, we can't lie and say that we haven't wished for some of these items to be real.
Redditor splendid_moisture asked:
"What is your favorite fictitious product from a TV show?"
Instant Toast
"As someone who doesn't have a toaster and hates the wait time but loves toast, that instant toast-cutting knife from 'Hitchhiker's Guide to the Galaxy' sounds reallyyy good right about now."
- TechsSandwich
Quick-Fix Prescriptions
"'Colon Blow' from SNL (Saturday Night Live) with Phil Hartman."
- Ok_Report_6272
"Or Chris Farley's 'Hibernol.'"
"While you sleep, living off stored body fat, the cold will run its course. In fact, many other colds and flus may come and go, but you won't even know it, because you're out cold!"
- Bosoxbooster
Vitameatavegamin
"Vitameatavegamin from 'I Love Lucy.'"
- Wonderful_Horror7215
"It's so tasty, too!"
- emmennwhy
"Just like candy... honest."
- spitel
"Do you pop out at parties? Are you unpoopular?"
- 1201_alarm
"Lucy, you got some 'splainin to do!"
- deadwood
Big Kahuna Burger
"The Big Kahuna Burger from 'Pulp Fiction'!?"
- naugasnake
"That's some serious gourmet s**t."
- r2mayo
"Now THAT is a tasty burger!"
- quackupreddit
Log Log Log
"'Log' from 'Ren and Stimpy.'"
- Canazabis
"What rolls down stairs, alone or in pairs, and over your neighbor's dog?"
- BetterThanHorus
"What's great for a snack and fits on your back?"
- WishBear19
"IT'S LOG, LOG, LOG."
- maggot_smegma
Bachelor Chow
"Bachelor Chow from 'Futurama.'"
- TheRogueToad
"When I was a bachelor, there was a time when I was like, 'I could go for that if it were a real thing...'"
- macjoven
"The way my husband ate before we got married? Yeah, I'm pretty sure he would have just bought Bachelor Chow by the case and eaten it from the can with a spoon every day. They were pretty on point with that one, lol (laughing out loud)."
- niceoldgranny
Krabby Patty
"The Krabby Patty of course."
- DarkCinnamon
"Ravioli, ravioli, give me the formuoli."
- grantgoldenboy
"It'd probably taste bad to humans. It's made for sea creatures and is meant to be eaten underwater."
- fluffynuckels
Products from "Back to the Future"
"Hoverboards from 'Back to the Future.'"
- VodkaMargarine
"I'd actually rather have the pizza hydrator."
- Hammerheadhunter
"Those auto-tighten shoes he wears in 'Back to the Future 2' blew my little mind back in the day. They're actually a thing now."
- TripleB_Darksyde
Veridian Dynamics, Period.
"Anything from Veridian Dynamics on 'Better Off Ted.'"
- Paxil_popper
"Even the weaponized pumpkins?"
"...I sure miss 'Better Off Ted.'"
- UnitedCitizen
"'Veridian Dynamics. We're the future of food, developing the next generation of food and food-like products. Tomatoes... the size of this baby, lemon-flavored fish, chicken that lay 16 eggs a day, which is a lot for a chicken, organic vegetables chock-full of antidepressants.'"
"'At Veridian Dynamics, we can even make radishes so spicy that people can't eat them, but we're not, because people can't eat them. Veridian Dynamics. Food. Yum.'"
- Hey_look_new
"The commercials were the best part. 'We treat our employees like family. That's why we make them work weekends and all major holidays, because that's when families should be together.'"
- edgestander
Also Anything by ACME
"The complete ACME line of products from 'Looney Tunes.'"
- sickelite
"Slingshot, dynamite, they've got it all!"
- Snoo-35252
An Egg Salad Sandwich
"The egg salad sandwich that Fry ate in 'Futurama' that made him smarter and muscular."
- wrexmason
"What's that black cracker? Tomato."
- Mdmrtgn
Fight Milk
"'Fight Milk' from 'It's Always Sunny in Philadelphia.'"
- DrRonny
"I drink some every day so I can fight like a crow."
- Caiden0907
Resources from 'Star Trek'
"The replicator from Star Trek. Though not too sure if it categorizes as a product in a world without money."
- AdmiralClover
"The Holodeck!"
- sharrrper
"Yes, and the transporter... though it freaks me out."
- RhymesWithLasagna
"Even 'Star Trek' has a character who doesn't like them."
- AdmiralClover
"Totally! I get why. I've had so many conversations about it with my husband trying to understand the theory especially when the transporter pads are used vs site to site transports... And it seems to me a person is taken apart and then put back together elsewhere, and it's questionable if that's the same person really. But the convenience seems so wonderful!"
- RhymesWithLasagna
Cleaning Supplies
"Mr. Sparkle."
"It's disrespectful to dirt."
- okay_victory_yes
Getting By with a Little Help from Our Friends
"The milk spout thing that Joey was in a commercial for on 'Friends.'"
- InspectionNo9917
"ÜBERWEISS from 'Friends.' As a German, I can't stop laughing about it."
- Ser_Optimus
"Ross's sandwich from Season Five of 'Friends' that Monica saved for him. I know I could make something similar, but I want that one."
- Cho596
From food to cleaning supplies to techy gadgets, it seems most viewers have wanted something to be real from their favorite shows at some point.
Somehow, our shows would feel all the more real if we could connect through a shared object, in the way we've already shared experiences with our favorite characters.
Whether we're huge television watchers or not, most of us have at least one television show that we've really enjoyed.
And all too often, the show ends long before we're ready for that final episode, and we dream of a reunion episode or encore season.
Redditor Putrid_Cry19 asked:
"Which canceled TV show deserved another season?"
Anne with an E
"Anne with an E."
- Unusual-Neck9547
"Three seasons, and just when Gilbert and Anne realize their feelings, it gets canceled. Excuse me, what?!"
- thesnoodlee
"Especially when you have so much source material to work with. Heck, the old adaptation went along with an older Anne and followed her life."
- No_Eyed_Dear
The Black Donnellys
"The Black Donnellys."
- Lookslikeseen
"Did they even get a complete first season? That show was canceled 15 years ago, and I'm still mad about it!! The cast was amazing and all of them fit perfectly in their roles. The story was intriguing. I can't figure out why it ended so abruptly."
- mandyama
"I always scroll far enough down on these posts until I find 'The Black Donnellys.' F**king great show and I was glad they at least put the final episodes online. They were pulled from TV mid-season and I remember just being really bummed it wasn't on."
- GrimwoldMcTheesbyIV
Lodge 49
"'Lodge 49:' it was the dose of weirdness, reality-bending metaphysics, philosophy, blue-collar camaraderie, and kindness I needed weekly. Great cast, great cameos."
"I guess AMC needed the empty slot so they could have more 'Walking Dead' spinoffs or shows where people talk about the previous show they just aired."
- AdamInvader
The Last Kingdom
"'The Last Kingdom.' They had to rush through so much in Season 5 that it overwhelms you, although it still manages to give a great send-off to the series. F**king Netflix canceling great shows but keeps renewing 'Big Mouth,' lol (laughing out loud)."
"Highly recommend 'The Last Kingdom' if anyone hasn't watched it."
- OneThicBoii
Sense8
"'Sense8.' The writers convinced Netflix to do a special series ending episode but it didn't do the show justice. You could tell it was a rushed ending. One more season and it could have been much better paced."
"If I remember correctly, the reason it was canceled was that it was extremely expensive to make."
- Interjessing-Salary
Stargate Universe
"Stargate Universe."
- Ulkrum
"I was hoping I'd see someone else say 'SGU.' I really did enjoy it, different from SG1 and SGA, but I was enjoying it. Really want to know what happened to Eli after everyone else went to sleep for a bit. Like come on, it's like Schrodinger's cat! I need to know."
- Mad-Ma84
"They literally left this show with the ability to pick it up again."
"S4 episode 1: Eli wakes everyone up from their Cyro sleep. Due to whatever mechanical failure or attack, these pods didn't work and these characters have been killed off, some of them aged."
"Stargate opens up and new characters board the Destiny."
- Jon_F**kin_Snow
"And someone brings Eli a clean shirt. But just one."
- MrVeazey
The Tick
"The Tick."
- dreadrabbit1
"I agree. And it doesn't matter which version you're talking about, the answer is yes, that version deserved another season."
- Funandgeeky
The Punisher
"The Punisher, with Jon Bernthal."
- xXxLordViperScorpion
"Absolutely hands down! He was crazy good in it."
- MessagefromA
Carnivale
"'Carnivale.' I loved the world that was built in that show."
- m0rris0n_hotel
"This is one that gets me. Thanks for nothing, Management."
- the_murders_of_crowe
"This was the show I came looking for. I think the show creator had three more seasons lined up."
- coolmike69420
The Mick
"The Mick."
- Full-Ask3638
"I said the same!! I love that show."
- No-Teacher9713
"I came here to say this. That show was hilarious. As a Sunny fan, it was great to see Kaitlin Olson take even more of a lead role, and really helped me appreciate what she brought to the show. I was so bummed it got canceled."
- Childish_Calrissian
1899
"1899."
- TheGreyPotato
"I remember when everyone thought it wouldn't get canceled just because 'Dark' was allowed to be fully completed."
"'1899' had so much potential, especially after the ending scene of the Season One finale. Such a shame."
- HahaLookyHere
Santa Clarita Diet
"I'm still salty about 'Santa Clarita Diet' being canceled. I need to see what's next for Joel!"
- lemonjelly88
"Netflix: You should watch Santa Clarita Diet. You really should. You really, really should. Here are 15 gajillion recommendations!"
"Me: Okay, fine! ...Hey, this is really good. When's the next season coming out?"
"Netflix: Oh, we canceled that."
- GarbledReverie
"I love how well Timothy Olyphant portrays a man who's on the edge of a complete breakdown whilst Drew Barrymore is living her best life. Such a great show."
- unluckypig
"One of my all-time favorite shows. I will never forgive Netflix for robbing us of seeing what happens to zombie Joel."
"Timothy Olyphant and Drew Barrymore's chemistry was so on point. This show made me realize what kind of a relationship I want with my spouse, lol (laughing out loud). They were the best 'relationship goals' I've ever seen on TV!"
- thathunzygirl
"This is my answer for every single AskReddit post that asks about canceled TV shows. I will never freaking forgive Netflix for canceling 'Santa Clarita.'"
- spooteeespoothead
My Name Is Earl
"'My Name is Earl.'"
- ftran998
"Greg Garcia did an AMA where he shared how he envisioned the ending:"
"'I had always had an ending to 'Earl,' and I'm sorry I didn't get the chance to see it happen. You've got a show about a guy with a list, so not seeing him finish it is a bummer. But the truth is, he wasn't ever going to finish the list.'"
"'The basic idea of the ending was that while he was stuck on a really hard list item, he was going to start to get frustrated that he was never going to finish it. Then he runs into someone who had a list of their own, and Earl was on it. They needed to make up for something bad they had done to Earl. He asks them where they got the idea of making a list, and they tell him that someone came to them with a list and that person got the idea from someone else...'"
"'Earl eventually realizes that his list started a chain reaction of people with lists and that he's finally put more good into the world than bad. So at that point, he was going to tear up his list and go live his life. Walk into the sunset a free man. With good karma.'"
- edlee98765
"Oh wow, that's such a good wrap-up for the show that even just reading it feels like some solid closure. Wish it had gotten made, but it's the perfect capstone for the series."
- l3rn
The Last Man on Earth
"'The Last Man on Earth.'"
- Historical_Ad2890
"I f**king loved this show. I get that the style of humor and awkwardness wasn't for everyone, but godd**n, this show made me laugh more than most shows do."
- The_Number_None
"I need closure closure closure."
- Klutzy-Addition5003
The Dirk Gentlys Holistic Detective Agency
"Dirk Gentlys Holistic Detective Agency."
"A lot of people didn't like the 2nd season, which is completely fair. It's hard to live up to the expectations of such a solid first season."
"The reason I personally would like a 3rd season is that the cliffhanger is so. d**n. tasty. Also, I want more Rowdy 3 (6?), Alan Tudyk, and Tyler Labine."
"I recognize that it deviates completely from the source material, and I understand why a lot of people are upset by that. There are a lot of examples where I hated the adaptation (looking at you, 'World War Z'), but I personally believe this is a perfect example of how you take inspiration and run with it."
"A dark, gritty version where Dirk was the fat slob the books described him as might also be fantastic, and I'd probably watch the shit out of it."
"However, I think this adaptation captures the whimsical nonsense of Douglas Adam's writing perfectly, and I'm ok with it. It's just a shame that the show was attached to such a scumbag. Otherwise, we might have seen that third season that gave us all the answers they teased."
- GrownThenBrewed
"That show is still my absolute favorite."
"With absolute bangers like:"
"'The Rowdy Three!'"
"'But there are four of them!'"
"'I'm WILDLY aware.'"
"They captured Douglas Adams's whimsical nonsense so perfectly in that show."
"I feel like the second series went completely off the rails, but I still loved it."
- Conductor_Cat
"This was so gloriously, bizarrely brilliant. It was completely different from the (excellent) books, but it took on some of the core ideas and added a bunch of its own, then ran with them in multiple directions all at once."
"It was a joy to watch and made me feel an almost childlike wonder. It surprised and delighted me; a modern-day fairy-tale for grown-ups. Gutted me when it was canceled."
- wretched_cretin
Teen Titans
"This may seem a bit childish, but Teen Titans. The original one from 2003."
- Sadblackcat666
"It's a bummer because every character got one season where they were the focus of the ongoing plot. Season One was Robin, Season Two was Terra, Season Three was Cyborg, Season Four was Raven, and Season Five was Beast Boy."
"It was set up perfectly to have a sixth season focused on Starfire and we never got it."
- JRBehr
"I rewatched the whole series fairly recently. It really was such a unique show for the time. I remember seeing reruns on Boomerang after the series had finished airing on CN. It's unfortunate that they no longer air anything from the original series or movie."
"Season Five absolutely ended in a way that demanded something more, and the movie did not scratch that itch."
- ChrisTheKnight03
This is a great reminder of how entertainment can bring people together, first as a fandom and later for the nostalgia.
And there are quality selections here that absolutely should have gotten more time, and deserve a watch from those who haven't seen these shows before.
Easter eggs are those brightly colored festive decorations and treats hidden for the Spring holiday.
Right?
Well, yes, but they aren't just that.
According to the dictionary, an Easter egg is also:
in digital technology, an extra feature, as a message or video, hidden in a software program, video game, DVD, etc., and revealed as by an obscure sequence of keystrokes or commands
in movies and television, a hidden message, as a cryptic reference, iconic image, or inside joke, that fans are intended to discover in a television show or movie
Redditor akumamatata8080 was referring to those alternate definitions when they asked:
"What was the best 'Easter Egg' you've found in any show, movie, video game, etc...?"
Ringu (The Ring)
"Within the DVD menu of 'The Ring' you can watch the cursed video footage."
"The best partwas that it disables the DVD controls, forcing you watch the footage."
"(But I guess you could yank the power or shut off the tv...)"
- Gelgoogilly
"Better/worse, if you do watch it then the DVD menu will also play the sound of a ringing phone right after you've finished watching it."
- res30stupid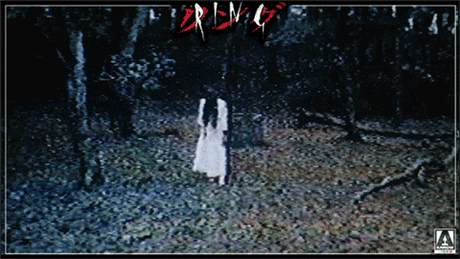 Giphy
Beetlejuice, Beetlejuice, ...
"Community. They mention Beetlejuice and on the third time he actually walks by in the background."
- Scofish91
"Might i add they say beettlejucie over several seasons. Then yes the third time he can be seen in the background"
- Nothingspecial2do
Batmobile
"In The Dark Knight, Bruce Wayne drives a Lamborghini Murcielago."
"Murcielago is the Spanish word for bat. He was driving a batmobile the whole time."
- Goatmanthealien
Duke Nukem
"I was young but the original Duke Nukem 3D had a secret where you found the guy from Doom impaled on a spike and Duke quips 'Damn, that's one doomed space marine' - young me thought that was the most clever thing ever"
- PVGames
"All the YOU'RE NOT SUPPOSED TO BE HERE messages in hidden areas were great, too."
- GatoradeNipples
Adventure Time
"I've had a lot of fun finding the little snail that waves to you from every episode of Adventure Time."
- Level238
Metal Gear Solid 3
"In Metal Gear Solid 3 you can kill a guard in a certain area with vultures, after which a vulture may start eating him - and then you can kill and eat the vulture yourself."
"After this there's a boss fight against The Sorrow who forces you to walk past all the people you've killed throughout the game, one of them being that guard who repeats over and over 'you ate me, ate me, ate me'"
- bawdeagle
"My favorite one is also in MGS3. If you get captured by The End you are put in a jail cell. If you save and quit the game there and then load it again, a completely different game called Guy Savage will load up. You play it for a few minutes and it eventually stops with Big Boss waking up from his nightmare."
"This happened to me the first time I played it and it confused the hell out of me. I thought I put the wrong disc in the PS2, and then thought 'Wait, no, I just loaded the game... What the hell is this??'"
- sumgine
So Much Monty Python
"Found Holy Hand Grenade from Monty Python and the Holy Grail in Fallout"
- snoodletuber
"In witcher 3 you come across the entrance to a cave littered with bones and body parts covered in blood."
"And a cute little White bunny outside."
- Kriss3d
"Wasn't also a holy hand grenade in Worms? I always thought it was a reference to Monty Python as well"
- cabezaneitor
"Yeah, sings "hallelujah" and then a big explosion. Spent so many hours blowing up my friends with that."
- copuncle
"In Fallout 2 I'm pretty sure there's an encounter with the bridgekeeper"
- Overlord3456
Borderlands
"I always found the Minecraft easter egg in Borderlands 2 pretty cool. They added Creepers as an enemy to fight and they all had a chance to drop special minecraft themed guns and cosmetics. IIRC there was a shotgun that shot the minecraft fire "block" in a 3x3 pattern and a sniper that just shot minecraft arrows."
- Blackstone611
Doctor Who
"Doctor Who: in episode "Face the Raven", there is text on a wall written in Aurebesh, the lettering system from the Star Wars universe. When translated into the Roman alphabet, the text spells "Delorean", the model of car famously used as the time machine in Back to the Future. These two worlds represent time and space, the fundamentals of Doctor Who."
- LR-II
Jungle Book
"In the live action version of 'The Jungle Book', Mowgli enters the hall of King Louie and is amazed at the heaps of trinkets the monkeys have been stealing from the man villages. He casually picks up the top item from a heap - a cowbell - looks it over, and puts it back."
"King Louie was voiced by Christopher Walken."
The funny part is that I didn't even notice until my 8 year old son, upon hearing the name of the voice actor, remarked, 'oh, the cowbell guy?'"
- I_Byte
Uncharted
"Hotel Guest: (on seeing Nate and Chloe coming out of the ocean) Whoa! What the hell happened to you two?"
"Nathan Drake: Fell out of a car that fell out of a plane."
"Hotel Guest: Huh. You know something like that happened to me once."
"The hotel guest was Nolan North. The voice of Nathan Drake in the Uncharted video game series."
- RJD1977
Friends
"It's not exactly the most creative or anything, but I loved the episode of Friends after Courtney Cox and David Arquette got married when she was first credited as Courtney Cox Arquette the rest of the cast was credited as Arquettes as well.
- stephers85
Drillbit Taylor
"This is minor, but I remember it making me laugh when I saw it."
"In Drillbit Taylor, when they're interviewing potential bodyguards, Adam Baldwin (Firefly, Full Metal Jacket, and some others) makes an appearance and says that hiring a bodyguard to protect them from a bully was the stupidest thing he's ever heard of. He was in a 1980 movie (that I saw several times as a kid) called My Bodyguard, where he gets hired to protect a kid from a bully."
"I watched the movie in a room full of people born in 1980 and after and felt pretty old laughing at it."
- well_honk_my_hooters
Heretic
"Just remembered another one: in the game Heretic, which was an FPS put out by id software, it would punish you for trying to use the famous cheat codes from Doom. If you put in the God mode code it would kill you and if you put in the code to get all the weapons it would take all your weapons away. For both it would display a message on the screen taunting you for trying to cheat."
- bubersbeard
Skyrim
"I'm sure a lot of people know this one but, in Skyrim as you're making your way through Skuldafn, in one of the fireplaces, you can find a potato with a boiled cream treat and some pieces of charcoal, made to look like PotatOS (GLaDOS in potato form)."
- MooseNizzle
"I'm actually close to going to Skuldafn on my most recent playthrough, so I'll have to look out for that."
"Another Easter Egg that I'm sure is even more well known, but might as well be mentioned for those who still haven't heard... is that at the very top of The Throat of the World, there's a Notched Pickaxe embedded in some rocks that has a unique enchantment that adds +5 to the smithing skill. This is an obvious reference to Minecraft and its creator."
- MaxG623
Easter eggs may not be part of the main story of a piece of media, but they can definitely increase audience enjoyment.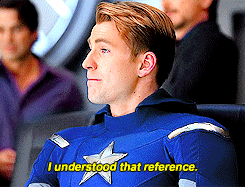 internet what GIF
Giphy
More often than not, when we indulge in a television show, we accept the fact that not everything we're watching is 100% realistic.
Even outside the world of science fiction and fantasy, we acknowledge that certain conflicts resolve a bit easier than they likely would in real life ("you had me at hello"? seriously?), or that modern medicine hasn't evolved quite that much (Meredith Grey drowning and coming back to life anyone?)
However, there are certain tropes and clichés which are becoming increasingly commonplace in film and television which result in viewers finding themselves truly unable to suspend their disbelief.
Sometimes not even coming until the film's climax, leading viewers to think "surely they're not going to go there?"
Only to find themselves infuriatingly disappointed that yes, they did.
Redditor Fake-And-Gay-Bot was curious to hear which tropes will instantly ruin a film or television show for modern audiences, leading them to ask:
"What single trope can cause you to fully lose interest in a movie/show?"
That is quite an unusual set of skills
"I can't stand seeing specialists being cast as masters of multiple highly specialized skill sets or areas of study."
"I understand that it's a popular action movie trope, but you also see this in the medical and academic fields."- BeatMeElmo
Income/Housing Disparity
"The main character bakes muffins part-time 3 days a week but lives in a 2500 sq ft loft penthouse in the chic part of town."- SeaTie
Henchmen Have Families Too...
"If I kill him I'm no better than him"
"Motherf*cker you just smoked 19 of his henchmen and put 5 more in a wheelchair for life, end his a**."
"And of course the bad guy gets let go, but decides at the last second to try to kill the good guy, justifying a bullet between the eyes, usually by either the good guy's sidek ick, or the bad guy's henchmen that he just got done betraying."- Pyrochazm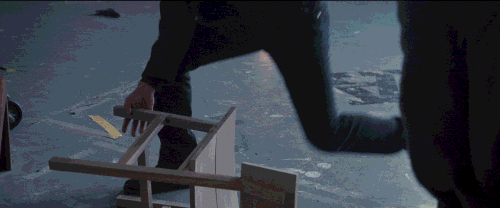 matt damon punch GIF by Jason Bourne
Giphy
Get It Over With!!!
"The main character is about to get killed."
"The antagonist is sitting there pointing a gun at them about to shoot them, but they first have to give a 30-second speech."
"This gives the love interest/forgotten sidekick/child with developing fighting skills to come kill the enemy instead."
"Follow it up with a quote from them saying 'you think I'd miss this party?'."- Jimbo19091
Mortal Wound? No Problem!
"Being mildly impacted by lethal injuries."
"Likewise, when in subfreezing temperatures, not succumbing to hypothermia when soaking wet.'
"Not always enough to shut it off, but it always stands out and strains the illusion."- spill_oreilly
No Conflict? Let's Make Some...
"Smart people making dumb decisions for drama."
"I have stopped watching several shows because of this."- TheWalkingBlondeJoke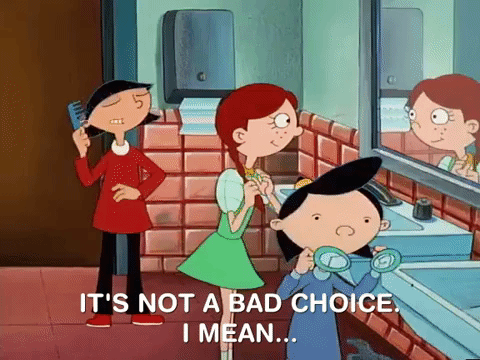 hey arnold nicksplat GIF
Giphy
"We Can't Do It Without Them!"

"The cop who is about to retire, the soldier with one last mission before they're out, and the person who was about to get married WHEN THEY GOT KILLED."- virgilreality
"The ex-cop/FBI agent that comes out of retirement because the entire government can't catch a criminal."- The_Spyre
Not Quite Dead...
"Resurrection and fake-out deaths."- Cold_Hour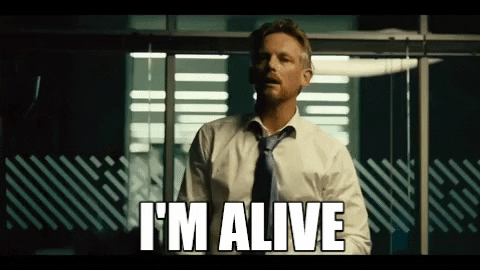 Giphy
Just Kiss Already!!!
"'Will they won't they'."
"I liked watching 'New Girl', but when they completely restarted the main characters' relationship I was like, 'Oh, so it's going to be like that'."
"Dear producers, please let your characters grow."- MrMToomey
"But she has glasses! And a ponytail..."
"The 'clumsy, nerdy, awkward girl' who are normally played by the hottest actresses out there..."- Icy_Note_8154
It Only Took Two And A Half Hours To Figure Out!!

'"Wait!'
"I can explain this very obvious and easy to explain scenario'."
"'Nope'."
"You're dead to me."
"Now stare speechless as I'm meander my way out of your life slowly'."-Aerhart941
"Something that can be fixed right away with just a conversation."- Beginning-Match592
"If an entire conundrum can be solved by just someone waiting 1 minute for the other person to explain but chooses not to."
"Irritates me to no end and I'd much rather stop watching the movie."- charthrowawayliet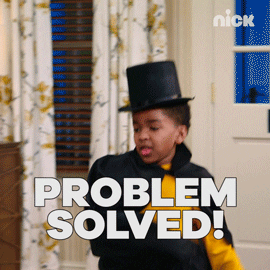 Tyler Perry Problem Solved GIF by Nickelodeon
Giphy
Big Words Can't Get You Everything...
"When a character is repeatedly hyped as being insanely intelligent, but then they just have a decent vocabulary and aren't particularly insightful or clever."- Gloomy-Flamingo-1733
The best part of sitting back and watching a movie or a TV show is to surrender to a world completely different from our own.
And enjoying them in the comfort of our own homes gives us the freedom to scream at our TV sets when something happens to annoy us.
Every good story needs a villain.
Someone viewers and readers love to hate, who makes it their mission to get in the way of the protagonist fulfilling their ultimate goal.
But... are all villains truly evil?
Of course, no one can condone world domination, kidnapping or vile acts of violence.
However, not all villains do what they do just to be mean, and their actions might even have a semblance of logic to them.
Making viewers and readers question if they were ultimately right.
Redditor 1ntern3tP3rs0n was curious to hear examples of when people believed the villain was, in the end, the voice of reason, leading them to ask:
"What's your best examples of when a villain was right?"
As If Bees Don't Drive People Crazy Enough
"Ken from 'The Bee Movie'."
"I too would go absolutely berserk if a talking bee stole my girlfriend and gaslit me into thinking I was crazy."- NoahT5
If You Look At The Whole Story...
"Mr. Crocker from Fairly Odd Parents."
"Sure he was a bit crazy and did some bad stuff, but if it weren't for Cosmo being his stupid annoying a** self as usual, Mr. Crocker wouldn't have lost Cosmo and Wanda and his life would have been great again."- VisitSecure
Animals Have A Right To Be Weary Of Humans
"Shere Khan from 'The Jungle Book' (the 2016 live action version)."
"He comes during the drought, sees the man cub and warns everyone of the damage he can do, that he's a cub now but will become a man and man is forbidden from the jungle."

"So what does Mowgli do?"
"He steals fire from the human village, brings it to the jungle and causes a fire that probably killed a lot of animals before the elephants showed up and put it out."- Namocol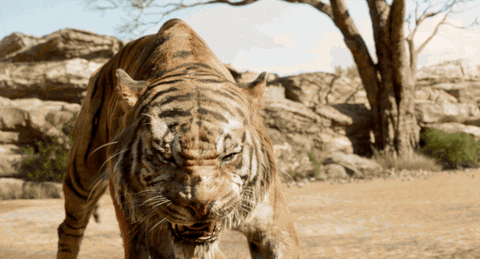 idris elba GIF by Disney
Giphy
The Powerpuff Girls
"Mo jo jo jo from the Powerpuff girls."
"He wanted to bring free energy and advanced technology to the people."
"And in one episode he actually did."
'He made the world an amazing place."
"And then the Powerpuff girls ruined it all."- LiamQ3
It Was The Booze Talking...

"Jim Lahey just wanted a clean, quiet, reshitivist-free trailer park."- inagadda
It Wasn't Their Fault They Ended Up There...
"The sharks from 'Sharknado'."
"Can you imagine you're just swimming around, minding your own business, then all of a sudden a tornado picks you up out of nowhere, drops you on land, and now you have to deal with Tara Reid?"
"Yeah, I would start biting people too."- Laoxpa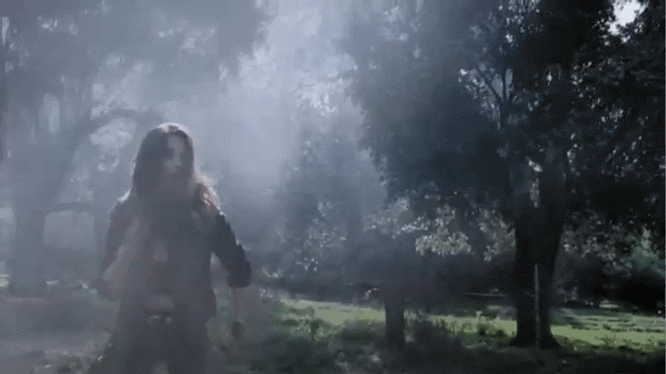 Sharknado GIF by CTV Sci-Fi Channel
Giphy
The Least They Could Do Was Knock

"Skelator."
"It did appear to be his castle."- Hip2jive
He Was Just Worried About Her.

"Baby's dad in Dirty Dancing."
"Baby's like 16 in that movie."
'He was absolutely right to be wary of a dude in his mid 20s hanging out with his teenage daughter."- bguzewicz
It's A Cat's Job To Chase Mice...
"Tom Cat, from 'Tom & Jerry'."
"Tom: trips over Spike's pup."
"Spike: 'Don't touch my kid, Cat!'"
"Tom: lies down to take a nap"
"Jerry: starts annoying Tom who just wants to sleep."
"That sequence is probably 80% of the episodes."- jabber2033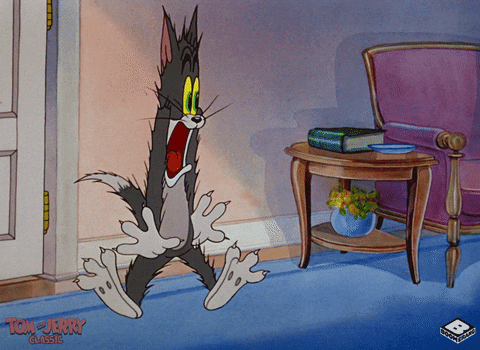 Scared Oh No GIF by Boomerang Official
Giphy
The Dangers Of Playing God...
"Roy Batty, the man just wanted to live."- whyyou
More Complex Than He Seems... Maybe...
"Prince Nuada (Luke Goss) in Hellboy 2."- muchomojo_tx
Classic Older Brother...
"Rodrick from Wimpy Kid."- CristinaKleinn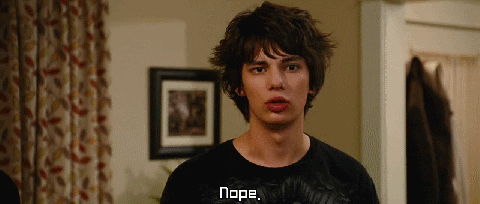 young thug day GIF
Giphy
Still Doesn't Excuse What He Did To New York...
"Loki wasn't wrong about Thor being unfit to rule Asgar."
"I mean, in the end Valkyrie ended up ruling while Thor ate cheetos."- AffectionateCable793
He Has Been Through A Lot...
"Magneto is my favorite villain of all time."
'Every time his motives are brought to light I get that 'yeah, I kinda get it' moment."- Alconbn
PTSD...
"General Hummel (Ed Harris) from 'The Rock'."
"Maybe not his tactics, but his reasoning was solid."- EggsAndBeerKegs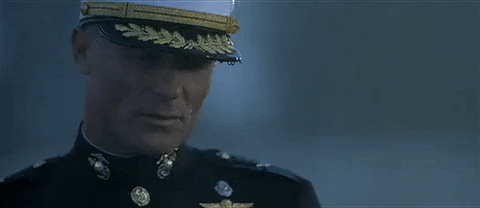 miss you GIF
Giphy
No one is particularly interested in a villain who's bad simply for the sake of being bad.
When you actually find yourself unexpectedly sympathizing with a villain is when you become even more fascinated, or horrified, by their actions.