All it takes to ruin what could've been the perfect TV show or movie is one character.
There could be several reasons for this.
One, it could be because audience members are unable to separate the indiscretions of an actor off-camera who was maybe embroiled in a drawn-out court case.
Or, it might be due to a horribly written character that either makes zero contributions to the over-arching plot or has distracting idiosyncrasies.

It turns out there are plenty of characters audiences could've done without.

Redditor Goingdown_in321 asked:

"Who is the most annoying character in a TV show or movie?"
Some less-than-desired characters are heavily despised through no fault of the actor.
The Problem With Perfection
"Joffrey in Game of Thrones. Incredibly well acted and written, I've never felt more active desire to beat the sh*t out of any other fictional character."
– shoeless255

Precociousness
"Any precocious child character that is wiser than the adults and has to teach them the error of their ways with sass."
– Fawqueue

He's Just Doing This Job
"Boom mic guy from The Office."
– Dinosalad88

The Bully
"Buzz from Home Alone. He was a jerk to Kevin in both movies and got away with it."
"He purposely ate Kevin's pizza, Kevin reacts and gets sent to bed."
"He teases/humiliates Kevin during the Christmas concert, Kevin reacts and his family makes him look like the bad guy."
– bre34

Religious Nut
"Mrs. Carmody from the movie 'the Mist'. Just evil."
"Marcia Gay Harden was amazing in that role!"
– anon

British Ministry Of Magic's Most Hated
"Professor Umbridge"
– satirevaitneics
"She wasn't horrible enough in the movies compared to the book. One of the most vile characters in any series hands down."
– Deus_Ex_Dramond

They meant well, but were not among audiences' favorite.
"Did I Do That?"
"This is very old school, but back in the day, Steve Urkel from Family Matters. It was a polarising character. You either loved him or absolutely hated him."
– trunks176
"We recently rewatched the series and his inability to accept Laura's constant "no" to his advances is not funny."
– 5pens

Tritagonist Late Wife
"Lori Grimes from the walking dead. I just cannot stand her. She is the reason I cannot be bothered to finish the show and it's a shame because I really like it and all the characters but damn I cannot stand that woman."
– Waste-Ad-6298
"Bro, if she's the reason you can't be bothered to finish the show, I've got good news and I've got bad news."
– LadnavIV

Hopeless City Romantic
"Also Carrie Bradshaw. Main character and definitely the 'main character' in her mind at all times. Irksome."
– makebelievegenius
"Ya Carrie bugged the Hell out of me too. But I was obsessed with the show anyway. It's not the same without Samantha. She was my fav."
– Successful-Side8902

At Least She Was Pretty

"Rory gilmore. Cannot stand her at all."
– Other_Whereas2766
"For such a smart person she sure made a lot of stupid decisions."
– Deadpoolgoesboop

I think Jar Jar Binks was definitely the most annoying character that failed to connect with audiences.
The wacky Gungan outcast is one of several reasons why the prequel Star Wars trilogy is not my favorite.
The addition of his character as an attempt to inject some levity was so forced, and many viewers couldn't help but notice he was a racist caricature," pointing out similarities between his look and accent and the style and dialects spoken in the West Indies."
All this popularity of fan fiction and fan theory.
Fans have continued to add to their favorite cinematic and television universe through different theories and fiction writing.
Some fill in gaps and major plotholes, and some make you look at some of your favorite classics with entirely new eyes.
Redditor phantom_avenger wanted to discuss what fan fiction may not need to be made, so they asked:
"What's a dark and disturbing fan theory from a kid's movie or show that you believe is 100% true?"
Fan theories freak me out.
Where do people come up with some of this stuff?
Donkey boys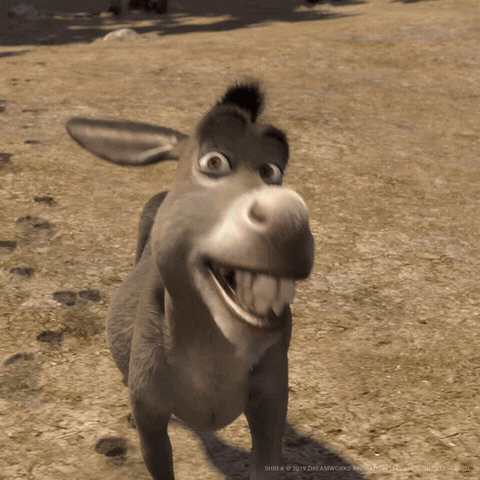 Good Morning Smile GIF by DreamWorks Animation
Giphy
"That donkey from Shrek is one of the talking donkey boys from Pinocchio."
Psychological_Put395
"I didn't know who the 'donkey boys' were, but I looked it up and it's horrifying on its own… to see one of those boys grown up and still a Donkey seems pretty dark to me!"
spolite
She's a Help
"The trolls in Frozen manipulated everything to get Christoph on the throne beside Anna, including making Hans go crazy, all the way back to their parent's deaths."
PicnutIn
"Frozen 2, guess who happens to show up in 2 mins after Elsa 'activates' the four elemental spirits to 'help out' the citizens of Arendelle."
"Guess who tells the queen and her only heir 'we'll look after the capital while you go the enchanted forest that no-one is able to escape from'. Guess who tells Elsa she needs to undercover the truth about her past which in the end makes her dive too deep and get frozen solid in Ahtohallen. Grand Pabbie is a villain confirmed."
Cryptand_Bismol
Crazy/Cracked
"Casper is the ghost of Richie Rich."
Apprehensive_Goal811
"I read a Casper 'parody' comic strip in 'Crazy' magazine when I was a kid that was a bit like this. 'Cracked' was a low-rent terrible shadow of MAD magazine, but 'Crazy' was the next tier down, just nasty."
"In the story, the kid's dad throws him head first into a TV (CRT type), killing him, and his spirit is left floating around: Casper the ghost."
"It made me so upset and worried as a kid and made me feel yucky inside. I wish I had never read it. It still comes to mind even today, and the sour feeling with it."
The_One-Armed_Badger
Thins them out...
"Peter Pan kills the Lost Boys when they become adults. The pirates are Lost Boys who ran away and formed a conclave to protect themselves from Peter."
"The book technically says that when Lost Boys grow up Peter 'thins them out' which could be killing or could be kicking them out of Neverland. But if he kicks them out, where do the pirates come from?"
Lord_Mikal
"Peter Pan is definitely killing the Lost Boys that start to grow up, and the ones who dare to rebel against him, the ones who get tired of playing with him too. Those who survive then become pirates."
Rare_Hovercraft_6673
And Piggy?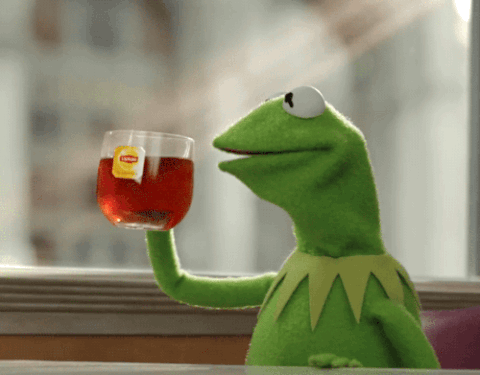 Press Conference Kermit GIF
Giphy
"Kermit the frog caused 9/11."
"In lt's a very merry muppet Christmas movie, they edit out the twin towers, however, they forget to do it in the 'what would life be like if I didn't exist bit.'"
"Meaning canonically, kermit the frog caused 9/11."
kg123xyz
Torn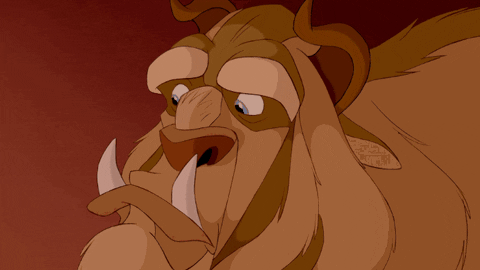 beauty and the beast smile GIF by Disney
Giphy
"That the Beast from 'Beauty and the Beast' killed some of his servants because of a brief scene revealing torn apart furniture and several other inanimate objects."
Kandy_669
Science
"The Telly Tubbies are human scientists on a terraforming mission in the far future. They crash landed while still in hypersleep, trapped inside their bio- encounter suits, their minds reduced to those of children. The world they live in is the result of the attempts of the ship AI (sunbaby) to simultaneously complete the mission and rehabilitate the crew."
WittyNomDePlume
Yo home to Bel-AIr
"That Will Smith died during the fight on the playground and being sent to his family in Bel-Air was actually heaven. That's why his parents would only see him on his birthday/other holidays, because they were visiting his grave."
G8585
"Would also make sense as to why he and the fiancé just randomly called off their wedding at the altar. Entangling someone else wouldn't match with whatever purgatorial state he was in."
"Then the parents bizarrely getting married instead let him know his loved ones were going to be ok without him. Kinda sweet in a way. Still, I never understood that storyline."
Dangercakes13
The Dark King
"Prior to the events of Lion King 2 Simba and Nala had another child (this is the cub seen at the end of the first movie), however that cub was murdered by Zira resulting in the banishment of the Outsiders.
"Hence why Zazu refers to them as 'murderous' outsiders and why Simba is so overprotective of Kiara. Also, while not in itself 'evidence' the movie does make a quick reference to Kopa from the Lion King books. At the start of the song We Are One Simba pushes Kiara off a rock and her tail lands on her head."
"The way the tail floor is positioned makes it look like she has the same mane as Kopa did in the book (so even if this theory may not have been intentionally part of the story it is possible Kopa still served as a partial inspiration for some of the writers and animators)."
"And yes, IK Kopa survived in the books, but I prefer the idea of him dying or at the very least never returning. Since if that isn't the case it'd mean he's the 'true' king and that'd undercut Kiara's story."
Theher0not
Interesting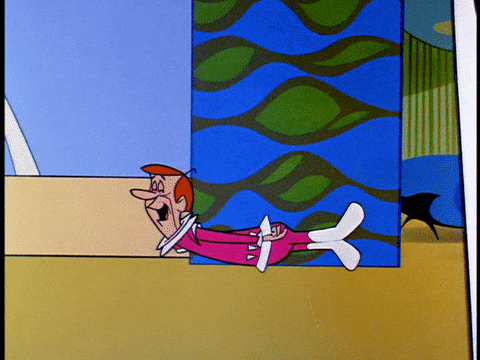 Flying George Jetson GIF
Giphy
"The Flintstones and Jetsons take place at the same time, reflecting the widening divide between the wealthiest and poorest of society."
FalseAlarmEveryone
Now that is a show I'd watch.
Do you have any other theories? Let us know in the comment below.
Since silent films began, we have been inundated with love story after love story, where happily ever afters are easily doled out.

Pop culture has molded the idea of romance and pleasure for everyone... just around the riverbend, it seems.
And guess what?
It's all a lie.
Sorry, that came off as bitter.
Actually, I'm not sorry. I am bitter.
Damn you, Julia Roberts, for the unrealistic expectations you've passed on to us through all your movies.
Redditor dwightanddilbert wanted to discuss and dig into the truth about how we've been duped on matters of the heart and lust, so they asked:
"What's the biggest lie pop culture taught us about sex and romance?"
I learned long ago to give up on the movie love dream. But they're still fun to watch.
Being Real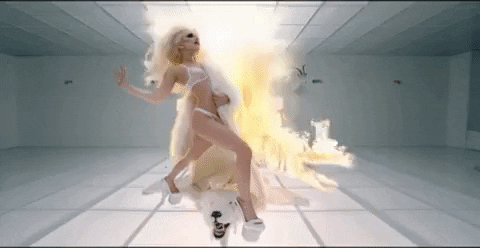 bad romance....Giphy
"That love is easy and relationships will have romance just fall into your lap if it's meant to be. Real life is not a movie and it gives people a very wrong image of what a healthy relationship looks like."
trevmc1
Happily Now...
"That there is a point you reach where you get your Happily Ever After. Then you just get to coast. That's not how relationships work - it's not the moment he tells you at the NYE party how he loves that you get cold when it's 71 degrees out or when you get married in a big ballgown."
"It's all the little moments, the everyday caring, the small affections and the avoidances of trust pitfalls. They add up to a Happily Now. But there's not a point you can hang your hat up and say, 'Okay. I got this marriage thing sorted out. Now I get to do whatever I want.'"
Carl__Gordon_Jenkins
"What about sleep?!?!"
"That we're supposed to have long sex sessions. Honestly a good 15-20 mins is pretty good for me."
ItsMeThereHair
"When I was 20ish I was in a car with a few coworkers. A couple of them got to talking about longest active session. The girl was 18 hours and the guy said 24 hours."
"All I could think was 'what about sleep?!?!' ( I've always loved sleeping). At the time I was with my now hubby and back then we were more the under 5 minute get the job done types. Now we appreciate longer sessions but I'm ready to tap out at 20 minutes. If we get to 45, he's out of luck."
Environmental-Car481
Know the Difference
"Persistence usually isn't romantic. It's usually creepy."
Pissed_Off_Pacifist
"Yep, thanks for mentioning it. I wasted many, many years pursuing that one guy I thought was the one. His friends liked me. He made compliments on my looks and on my skills. Everything seemed promising, so why didn't it turn out the way I wanted?"
"Well, surprisingly, some people just aren't romantically interested in you, no matter how much work you put into it. So easy to understand, but so hard to accept. Neither my stubbornness nor a miracle could turn the friendship we had into a relationship. Plus, I must've seemed desperate, which is unattractive as hell."
"It's okay to take your time, but it's also necessary to know when move on. Really just better for everyone."
OneGhastlyGhoul
Shut Up!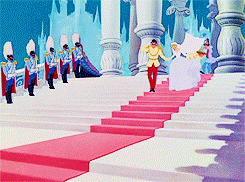 Disney Wedding GIF
Giphy
"For the love of God, DO NOT interrupt a wedding. It will not go how you think it will."
dcbluestar
"As a joke at our friend's wedding some girl stood up and said wait. Literally every head turned around so fast and although it was known to the bride and groom as a joke I think everyone was thinking wtf and she was about as red as a tomato."
Kyell
The drama queen in me knows it would be wrong, but who wouldn't love to witness a wedding interruption?!?!
Magic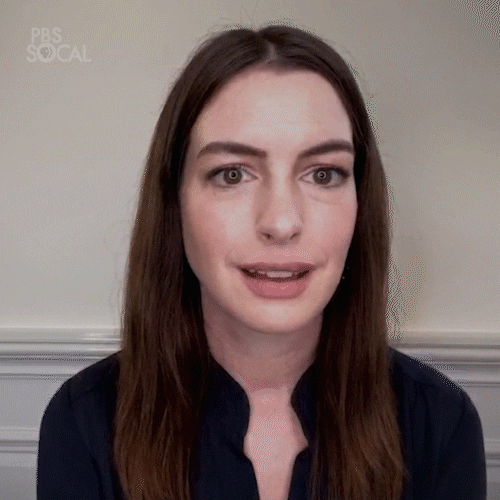 Anne Hathaway Actors On Actors GIF by PBS SoCal
Giphy
"If you just take off your glasses and put your hair down, you'll be Anne Hathaway."
Poorly-Drawn-Beagle
Gross Truth
"That there's no such thing as clean up afterwards. Everyone just has a slight, post-coital, glisten and that's about as far as it goes. No awkward wet waddle. No wet spot on the mattress that gets cold way too quickly so you both bend your bodies around it so you can still snuggle without touching it."
"No sex towel that probably should've been washed about two weeks ago and is getting to the point where it might make a worthy substitute for a crowbar with how stiff it is."
"Oh, and if you do it in a horror movie, you're 100% gonna die."
ACalcifiedHeart
Calm Down
"That sex always has to be very serious and profound. And I don't mean serious as in commitment, but as in how we behave. Some of the best sex I have ever had has involved cracking jokes."
Needydadthrowaway
"Or sleepy sex where the nights too late but you both just want to crank it out and sleep."
hogtiedcantalope
It can work...
"Opposites attract."
chingudo
"This is actually really untrue. While it is possible, and also, in my opinion, really rare for opposites to attract, they definitely do not a majority of the time. We tend to fall for people who are like-minded to us. People who have similar values, morals, thoughts, etc... to us."
AwesomeKitty6842
"So I married an opposite. Has not been easy but I think has been really good for both of us overall. That being said if it ever fell apart I would 100% look for someone more like me. Everything, and I mean everything, is a lot of work and requires so much communication between us."
notgreatnotbadsoso
Get a Chance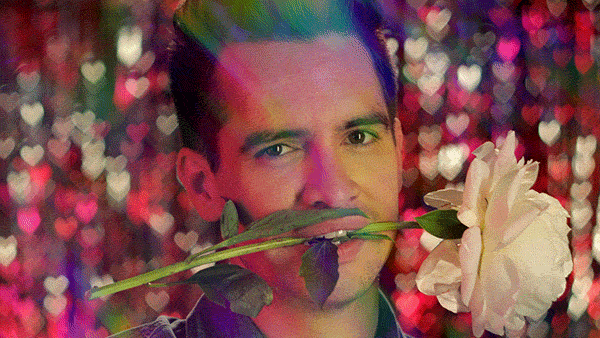 Brendon Urie Flirt GIF by Panic! At The Disco
Giphy
"Two extremes:"
"1- If you're a stalker, they'll eventually give you a chance."
"2- If you're the nice guy/the best friend, they'll eventually give you a chance."
"#2 messed me up for a very long time."
plasma_dan
Lesson learned. Never trust the love stories in pop culture.
And fairytales lie!!
Define the "worst?"
Are they the worst comically or truly horrendous?
Do we root for their crazy antics and snappy dialogue?
And do we still love them no matter what they seem to do?
Reddit was here to share their thoguhts.
Redditor 3GR3552H3LL wanted to discuss what TV characters are just truly heinous, so they asked:
"Which sitcom character was the worst human being EVER?"
Stefano DiMera, from 'Days of Our Lives.'
A true villain.
And genius. Look him up.
Cartman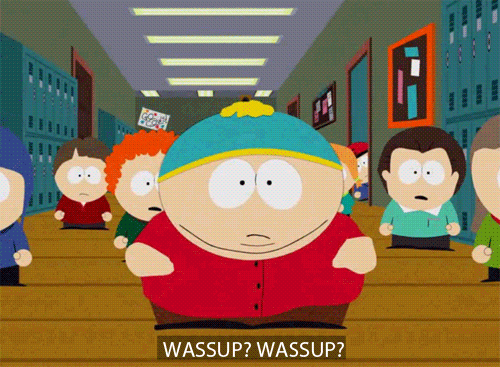 south park cartman GIF
Giphy
"I can't think of anybody worse than Eric Cartman."
KermitTheArgonian
"The fact when Scott tells Cartman that they are siblings and Cartman killed his own dad, Cartman cried. But not because he fed his dad to his half-brother, but because he's half ginger. Evil."
eatflapjacks
"I mean he still helped cats that one time and saved Kyle from death to maintain his ego. A lot of serial killers are on sitcoms."
ButterscotchFuzzy460
Bad People
"Frank or Dennis on Always Sunny. I love the characters, but they are worst in a group of terrible people."
yeahwellokay
"I'm currently watching this show for the first time (in season 6), and all 5 of them are just the worst people ever. They all have their moments of being particularly horrendous, but I think Dennis slightly tops the group."
Migit78
"Currently I'd agree with that order. Might change as I see more of the show."
"I do think Charlie will always be at the bottom of the list though, he really is just an idiot that hangs out with a bunch of truly awful people, I think he'd be a better person if he'd fallen in with better people, that's hard to say about the others."
Migit78
Daddy Issues
"Jay's dad from The Inbetweeners."
LiquidShaman
"I think he particularly resonates in a British context, because, just like how everyone knew a Will and a Jay when they were growing up, everyone knew a Jay's Dad too."
spacebatangeldragon8
"He plays the exact same character in The Office, warehouse foreman Glen (Taffy). He does have one of the best lines in the series, when told to stop smoking near a pregnant woman, telling her he won't stop."
"'Just because you let some useless tosser blow his beans up your muff.'"
mankytoes
That's the Point!
"Bojack Horseman is a grade A a**hole, but that's kinda the point."
_FreshVegetable_
"That show and this character made me so conflicted. I had no idea whether I should consider him a depraved sack of sh*t, or a terribly confused man trying to find meaning."
Siriuswot111
"He's definitely an a**hole, the story followed him throughout drug and alcohol addiction so as you said it was kinda the point. he was struggling to live with himself and he took it out on others (usually) as people with drug and alcohol addiction do, they took realism into the show and i think they did an amazing job."
L-A-privvv
Bad Guy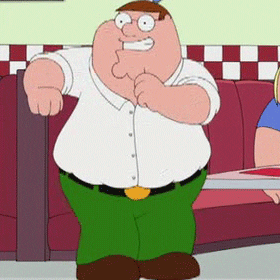 family guy dancing GIF
Giphy
"Peter Griffin is genuinely a terrible person, and I'm convinced his exploits are supported by Lois' parents secretly giving them sh**loads of money."
waffleirondeluxe
Straight Up Horror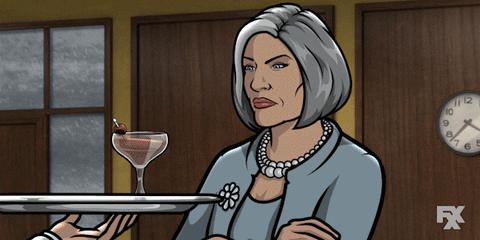 Cocktail Martini GIF by Archer
Giphy
"Malory Archer. She was a terrible mother, and straight up horrible boss. Not to mention greedy as f**k and self-centered.
"Nobody in the show is a good person... lol. But I think she's the worst."
AdditionKooky122
a malignant narcissist...
"Marie in Everyone Loves Raymond. I've always said that with a few small cuts, a musical change here and there and the complete removal of the laugh track and you could turn that show into a terrifyingly accurate psychological horror story about what it's like living in a family ruled by a malignant narcissist. I've enjoyed hating characters in shows before but sweet Jesus that character makes my skin crawl."
like-stars
It's all Him!
"Malcolm from Malcolm in the Middle. Dude tried to go one week without being an a**hole, and it went so against his nature he started coughing blood. I loved that little sh*t."
No_Improvement7573
"I find many of the stories are about Malcolm being brought down by his pride. He can't admit anyone else is smarter than him and acts out when he isn't the centre of attention."
MagicBandAid
"I feel like they even had an episode about this where he tried to get into music and was genuinely angry that Dewey was better than him at it."
ToxicBanana69
Best of the Worst
"I mean, George Costanza is a crap bag of a human, but he's supposed to be — and he is somehow both one of the best and worst characters in sitcom history because of that."
chronicpainprincess
"George is a 'short, stocky, slow-witted, bald man' but he still dates women who are way out of his league. Despite this, he always finds the tiniest flaw with them and dumps them. Jerry does this too but at least he's not quite as miserable and obviously does pretty decently I come-wise as a comedian. George is just a pit of despair with no redeeming qualities. He's lucky any woman would even look at him let alone date him."
DaperDandle
She Admits It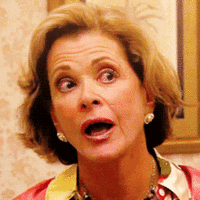 Arrested Development Flirt GIF
Giphy
"Lucille Bluth from Arrested Development. She's great."
princessbizz
"Every character on Arrested Development is a horrible person, some bother to try to hide it, though. Lucille does not."
superlion1985
Bless Cloris
"Lois's mother from Malcolm in the Middle. Cloris Leachman nailed that role."
chicagoaussie
These are some legendary characters that have graced the small screen.
Who are some of your favorite characters that could be described as the worst?
TV enthusiasts could argue that shows on television are a more compelling and superior form for media entertainment.
A story arc can be played out to its fullest potential without shortchanging the audience with a two-and-a-half hour duration of a film.
While movies are in their own category, TV shows–including short miniseries–can engage an audience over a span of seasons as long as there is more stories to tell.
Some TV shows break away from the formula and can feature anthology–or standalone–episodes that are impressive in their own right.

Whether it's a featured independent storyline or a memorable moment within a show's season, Redditor stevenpost asked:

"What's the greatest episode of a tv show ever made?"
These comedic shows offered up plenty of memorable laughs.
From "The Simpsons"
"Marge v. the Monorail"
– bloom_picayune

That Dark Mockumentary
"What we do in the shadows - 'On the Run' (the Jackie Daytona episode)"
– Bakedalaska1
Such A Snakehole
"The snake juice episode of Parks and Rec."
– GuinessForDinner

Touching Cameo
"The scrubs episode with Brendan Frasier. I didn't know a 22 min show could make me cry."
– metarinka
This classic TV show still resonates with newer viewers.

It's Hard To Choose
"The twilight zone episode monsters are due on maple street"
"The tools of conquest do not necessarily come with bombs and explosions and fallout. There are weapons that are simply thoughts, attitudes, prejudices... to be found only in the minds of men. For the record, prejudices can kill... and suspicion can destroy... and a thoughtless, frightened search for a scapegoat has a fallout all of its own—for the children and the children yet unborn. And the pity of it is that these things cannot be confined to the Twilight Zone."
"Will the real Martian please stand up is also a classic"
"Incident on a small island, to be believed or disbelieved. However, if a sour-faced dandy named Ross or a big, good-natured counterman who handles a spatula as if he'd been born with one in his mouth, – if either of these two entities walk onto your premises, you'd better hold their hands – all three of them – or check the color of their eyes – all three of them. The gentlemen in question might try to pull you in – to The Twilight Zone."
– theMothman1966
Here are some hauntingly compelling examples.
Based On The Tragic Event
"Chernobyl- Vichnaya Pamyat"
– hambone10
'... they mistakenly sent the one good man. For God's sakes Boris, you were the one who mattered the most.'
"Not the best line of that episode, but definitely in the top."
Shoutout To Firefighters
"It's difficult for me to pick a 'best episode' from Chernobyl because in my mind it's possibly the best television ever made from start to finish. Pacing is fast and there's literally not a wasted shot in the entire series."
"Open Wide, O Earth is my honorable mention episode just for the inclusion of the firefighters. Full-blown body horror that hits even harder because it's based on stuff that actually happened. The show has lots of excellent horror sequences but the firefighters arc definitely stands out as the most memorable to me."
– Hefty_Tendy

Picard's Wakeup Call
"The Inner Light - Star Trek TNG"
– Doit2it42

The Gripping Tracking Shot
"'Who goes there' of True Detective is a serious adrenaline ride. Great episode from a fantastic show."
– Smoque_
The Face Off
"Better Call Saul - Chicanery."
– earhere

One of the best episodes I've seen recently was from the penultimate episode of This Is Us.
After taking a break from watching the show after being overwhelmed with being behind, I was encouraged to keep watching it. I'm glad I did.
Not only did this particular episode profoundly give the beautiful show a worthy send-off, but it also helped me process a lot of emotions as I continue to struggle to deal with a family member living with a cruel mental illness.