It can be hard to slog through the plethora of mediocrity to find a truly good sci-fi and fantasy series, but finding a truly good one can be nearly life-changing.
Save some time by checking out some of these series if you're looking for something with substance.
Redditor Apart-Scale asked:
"What science fiction or fantasy show is worth watching?"
Red Dwarf
"Red dwarf if you want a comedy"
-Gaveon
"Rimmer: go to red alert"
"Kryten: are you sure sir, it does mean changing the bulb"
-HaggisLad
"Yeah but they were sometimes also deadly incisive."
"Take 'Thanks for the Memory'. As a drunken lark, Lister gives unlucky-in-love Rimmer the memory of being involved with a girl named Lise Yates. Happy at first, Rimmer eventually figures out that none of this ever happened to him but to Lister. Even knowing this, Rimmer remains devastated because 'The woman I loved most in the whole world ... loved you.'"
"The whole sci-fi trope that 'you are what you remember, so be careful fucking with it' - never seen it put more clearly. When it was good, Red Dwarf was amazing."
-Keving_Uxbridge
"I don't think I've managed to cook seafood in my whole adult life without singing 'I'm gonna eat you, little fishy!' at it."
"Cat is truly an inspiration to us all."
-MaritMonkey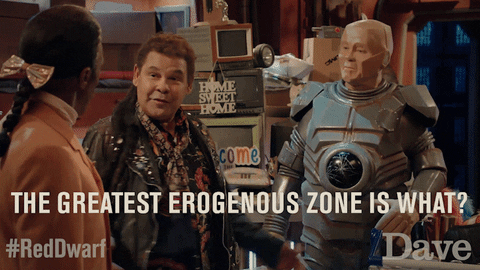 Giphy
Utopia (UK)
"Utopia (UK). very good and very underrated."
-acidlinux
"This is absolutely the correct answer. It's worth watching for the music alone, some of the most deeply unsettling audio you'll ever hear in your life, reminiscent of that one creepy alien song from Annihilation everyone keeps putting in their spoopy TikToks. Cristobal Tapia de Veer (what a fuckin name) is a criminally underrated composer, and this is his best work by far."
"The opening scene perfectly sets the tone for the rest of the show: quiet menace, deep dread, utter callousness, and the insinuation that all life is cheap and disposable, even that of children. If you like that scene then you'll love the show, although "like" might be the wrong word."
"While it ended sooner than the creators wanted it to, leaving plenty on the table for further exploration if they ever decide to bring it back, the story is fully complete and doesn't leave you with massive blue balls like so many shows that have been abruptly cancelled. And it's a show that will stick with you for years, made all the more relevant given the situation the world is in at the moment."
-neotek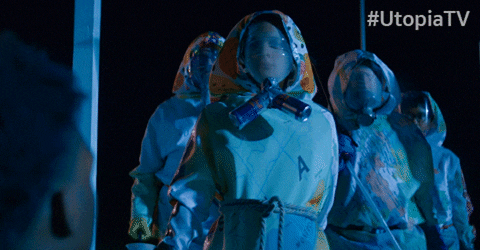 Giphy
The Expanse
"The Expanse. So good."
-DiddyKongsExorcist
"It's like a game of thrones in space only the books are essentially finished so it doesn't get the sharp drop in quality."
-squid_actually
"One of the most important things about The Expanse is that the book writers are actively involved in the show's production - they're executive producers and write the script. They acknowledge weaknesses in the books and adjust the show to improve the plot and narrative. They also allow the characters to develop organically and take the actors' talents and insights into consideration while writing the show (for example, Drummer and Ashford were both given bigger roles in the show because the writers were so impressed with their performance)."
"They understand the source material better than anyone, which is why Season 3 was basically two books condensed into 10 episodes, but it was still so good. And they aren't hung up on their own egos and let the universe and characters take a life of their own."
-PresidentWordSalad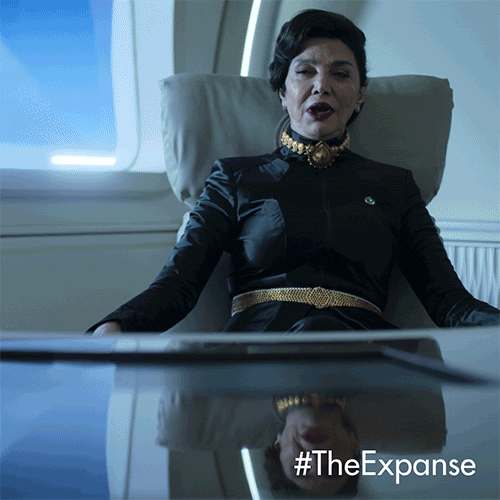 Giphy
Eureka
"Eureka"
-AtheneSchmidt
"And Warehouse 13!"
-NotoriousPineapple
"I just started watching this week, and I love Eureka! Already binged the first two seasons. It's refreshing to see a generally positive storyline that is pro-science without being dark and dystopian."
-NormalEntrance
"I love that show. Jack carter saving the town from b movie sci fi conundrums caused by out of this world science projects gone wrong. His only tool to fix things…. His 'every man' logic."
-Incontinentialbutts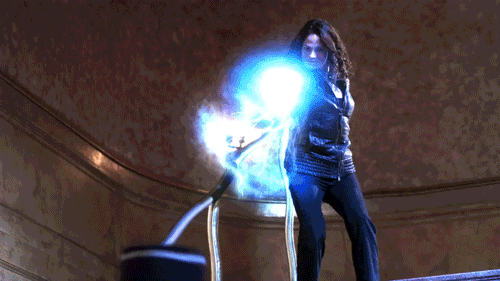 Giphy
Stargate SG-1
"Stargate SG-1. 'Window of Opportunity' is the best episode of TV I've ever seen."
-awfulcrowded117
"SG-1 will always be that show. I grew up with it and I've rewatched the entire show at least five times since. Last year my husband and I watched it together, first time for him, and he agreed that it was one of, if not the most enjoyable tv show of all time."
"The cast has great chemistry, not a single episode is a serious dud, and as a young girl it was an absolute pleasure and privilege growing up with Samantha Carter as a female role model."
-AseresGo
"Atlantis too"
-nikon78698
"Even universe is okay, but SG-1 is the best."
-awfulcrowded117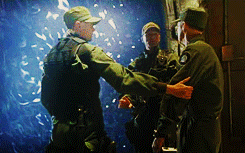 Giphy
Dark
"Dark is my favorite show of all time. It's a Netflix original and in German; it's a time travel show that fully embraces the paradoxes a lot of other media dealing with time travel tend to ignore or avoid. It's a truly beautifully complex show with some of the best and most shocking twists I've seen on television."
"The casting is also absolutely phenomenal. The show spans over 100 years and shows multiple generations of characters. Younger and older versions of characters genuinely look like the same actor at different points in their lives."
-takedownhisshield
"Dark is amazing. It's also one of my favorite shows ever, and the only show that I've ever had to (and been willing to) take notes and refer to character charts while watching haha. So complicated, but so good"
-carbsock
"They really do! There were times where I thought maybe it was the same actor in good make up."
"Great show but I recommend marathoning it. Don't leave gaps between seasons or you may get confused. It's a show you need to pay attention to."
-JRE_4915162342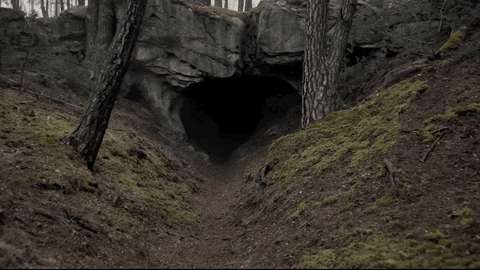 Giphy
Babylon 5
"Nobody mentioned Babylon 5? It's a little old, but that show has some of the best space opera storytelling out there!"
-mahavirMechanized
"Not only is B5 fantastic, original and pioneering, it's getting a update/reboot from the original show runner soon! Can't wait to see B5 in a modern reincarnation."
-thelastspot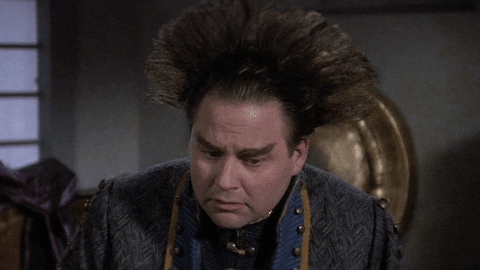 Giphy
His Dark Materials
"His Dark Materials. If you get hooked, the 3 part book series is insanely good. Would NOT recommend the movie though, complete trash in my opinion."
-F1stickman
"By far my favorite trilogy. I stopped halfway through the second season I just didn't find the characters fitting for the roles they played. I guess the story become to personal for me the way I imagined it from reading. Lee Scorsby Grumman, and even Will or Lyra all just didn't fit and it took away from the immersion. The episode where Lyra first gets to the north I thought was excellent however."
-Footwork_
"My favorite book series! I'm very pleased with how the show turned out as opposed to the movie."
-Smellslike_spideysGF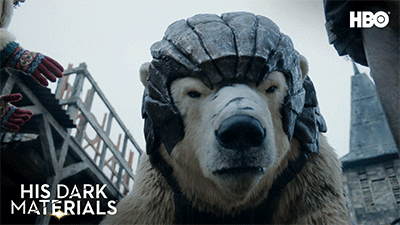 Giphy
Dirk Gently's Holistic Detective Agency
"Dirk Gently's Holistic Detective Agency"
-AddisonNM
"It was a mind trip! My mum and I started it while having dinner, and we were so confused and intrigued we kept going. It hit midnight and I just wanted to go to bed BUT THE DOG?? BART!? We ended up watching the whole thing in one sitting 😂"
-Renniiee
"So glad someone mentioned this show. Great cast, good balance of comedy and drama, just weird enough not to be off putting. Could have gone many more seasons"
-Pultrygeist74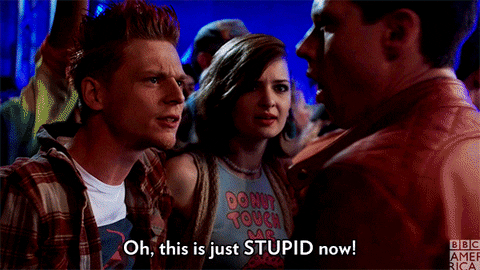 Giphy
Arcane
"I'm shocked at how good Arcane is."
"since so many people have either commented that it's the best series ever or highly overrated, let me say the obvious: it's not for everyone. I understand many of the criticisms, and would disagree with anyone who acts like it's perfect. It is pretty original and well-produced."
-somemetausername
"Arcane is amazing! That show shocked me since I'm not at all into league of legends and I really ended up enjoying it! It's also great to see the animation medium expanding out into more diverse styles and genres!"
-mahavirMechanized
"If anybody is avoiding it because it's animated and loosely tied to a video game they are missing out big time. It's the best fantasy TV series since the early seasons of GoT."
"Well written characters with great voice acting, great attention to detail and rewatch value, and possibly the most aesthetically stylish TV show ever."
-GenghisKazoo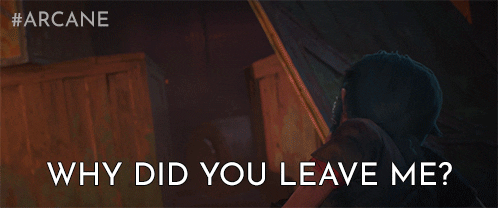 Giphy
If you're a sci-fi or fantasy fan and haven't watched some of these series, consider giving a few of them a try.
There are some really excellent shows that you might have missed because they didn't get a lot of hype.
Want to "know" more?

Sign up for the Knowable newsletter here.
Never miss another big, odd, funny, or heartbreaking moment again.
Keep reading...
Show less
Back in the day, the generations before us only had five channels, or less to chose from for their tv entertainment.
And even then there were stills shows that got overlooked, thank goodness for the idea of implementing reruns.
Now here we are, with more television than we'll ever be able to watch. Thousands of shows on thousands of channels, worldwide.
So of course, tons of great work will go unnoticed. But maybe we can remedy a few situations.
Let's help some shows find an audience...
Redditor Plus_Bison_7091 wanted to make some noise about all the tv shows that have been criminally neglected, they asked:
"What is the most underrated tv series that barely anyone knows?"
I don't even know where to begin. "Mama's Family." It's a spinoff of "The Carol Burnett Show." Give it a whirl.
The Hunter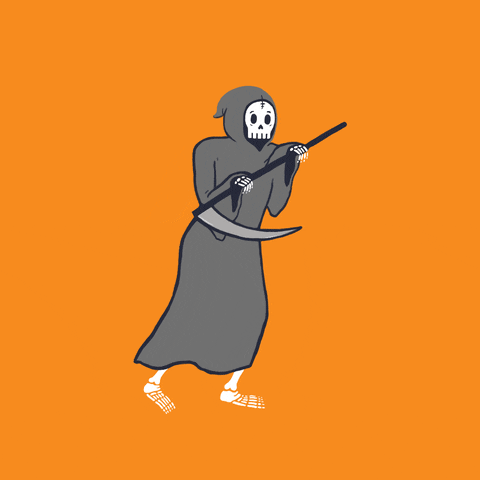 Running Man Dancing GIF by cerysevansillustration
Giphy
"Reaper. On his 21st birthday, Sam discovers his parents sold his soul to the devil before birth and he must now be a bounty hunter for the devil until he dies." ~ EnigmaCA
In time...
"Continuum. Canadian sci-fi (think time travel rather than aliens), the lead actress is Rachel Nichols who plays the part brilliantly and the storyline is great." ~ NeonDragon76
"I liked the series overall, but I always get distracted by the nonsense like 'I need the future to happen the way it did so my husband is born and I marry him and have that family to go back to!' Like, that crap was gone the moment you went back in time." ~ Gibborim
"Loved the first three seasons, hated the rushed fourth. Honestly, if they hadn't put that cliff hanger right at the very end of S3, it could have ended the series nicely right there. Rachel Nichols nailed that role." ~ maybelying
Damn FOX
"The Adventures of Brisco County Jr. It's a steampunk cowboy romp with time traveling bosses and Bruce Campbell playing the lead character with a magic gun given to him by his father. It's honestly a fantastic series and if Fox hadn't f**ked it up and ruined the rotation the same way they did Firefly I honestly believe it would have been considered one of the greats." ~ AmNotSatan
Get to the Prime!!
"Patriot on Amazon Prime. I've watched it twice now, and I've rarely laughed so hard at a show. I don't know anyone who's watched it." ~ aane375
"This is one of my all-time favorite shows. I'm sure everyone in my life is sick of me trying to get them to watch it, but if Amazon won't promote it I will, damnit!" ~ no-h
"Oh I wanted a new season SO bad. I never would have known about it but I traveled overseas and it was one of the few things available outside the US on my Amazon tablet. Lucky find." ~ CountessSinbad
In the Zone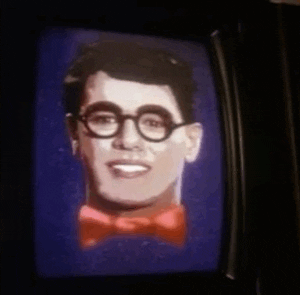 eerie indiana 90s GIF by absurdnoise
Giphy
"Eerie, Indiana. Was like a kid's version of twilight zone. Really enjoyed it, eerily nobody i know has seen it or remember seeing it." ~ hotpopperking
Well I'm very intrigued. Some of that sounds great.
Also, "The Golden Palace." The "Golden Girls" spinoff. Totally worth the time.
Bad Critique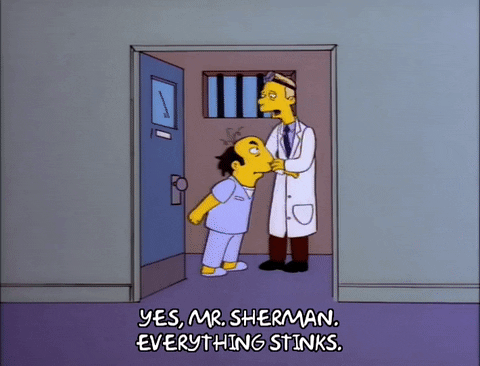 the critic jay sherman GIF
Giphy
"The Critic. One season on ABC, one season on Fox. Had the down to Earth humor of the Simpsons as it shared some of the writers, but also had the random cutaways 5 years before Family Guy." ~ jokester4079
Casties...
"I really liked the SyFy series Defiance but I can't find anyone else who watched it." ~ Poorly-Drawn-Beagle
"Aw, memories! I worked on season 3 as a Castithan. Just some background work, but the wigs and makeup and contact lenses were so damn cool. It was my first gig in Toronto. Grant Bowler is a friendly fella, great to work with. I was so bummed it got cancelled."
"Fun continuity story - I had quite the arc. I joined the militia, then walked out with another fella during training, then was back in, but got exploded in the mine, and then was at the wake/celebration of life… mourning my own death... There wasn't a budget to have a ton of Casties, so we were recycled pretty hard, lol." ~ nobrayn
Follow Gillian...
"The Fall starring Gillian Anderson. It's a dark intense psychological thriller." ~ SlowMoNourah
"I loved this show! Sometimes I feel like my friend and I are the only 2 people in the states who have watched it… and the only reason we knew about it was because of my ongoing obsession with Gillian Anderson that has been a constant in my life since The X-Files lol." ~ ICanBeTerse
Hey Doll...
"Dollhouse. Only 2 seasons I think, got cancelled but they knew ahead of time so the 2nd season flipped from the future and past to sort of speed run the plot they'd planned over more seasons. Absolutely amazing show. About people who volunteer to donate their body for a few years for a ridiculous amount of money so that wealthy people can pay even more money to rent the people out with their minds loaded with whatever personality or skills they want." ~ sheymyster
Love the Quirk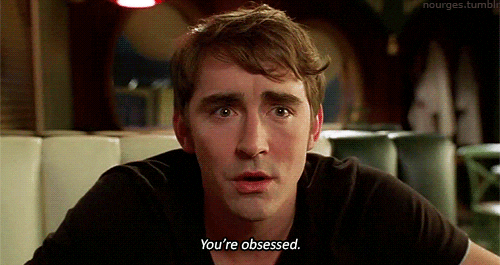 Lee Pace GIF
Giphy
"Haven. Sci-fi show where Emily Rose plays an FBI agent sent to a small Maine town to deal with weirdness. More awesome weirdness ensues. As with everything based in Maine, it is based on a Stephen King story. Or Pushing Up Daisies with Lee Pace. I just love quirky supernatural shows." ~ AtheneSchmidt
When will I find time to sleep? I already watch too much tv as it is.
Also... "Herman's Head." Funny comedy from the 90s.
Want to "know" more?
Sign up for the Knowable newsletter here.

Never miss another big, odd, funny or heartbreaking moment again.
Keep reading...
Show less
Hint: It's not Friends.
It's just not. Stop telling people anything about Friends was revolutionary. The shows creators admitted that it was literally a stolen and white-washed Living Single - a show which, incidentally, had a slammin' theme song.
Reddit user RasheenHyuga asked:

"What tv show has the best theme song of all time?"
Obviously the comments were full of people passionately defending their choices for the best theme.
My initial response was the theme from Steven Universe, particularly the way that it evolved over the seasons to reflect the evolution of the storyline.
The simple little love song reflects something altogether massive by the time it's done; just like a simple cartoon about a little boy who thinks ice cream makes him magic evolves into a story about war, colonization, identity, family dynamics, transitions, what it means to be human and the value of forgiveness - AND boundaries.
Also, guitar solos and fry bits.
Having said aaaaaall of that - Reddit had some incredible answers, too.
Resist Rapping, If You Can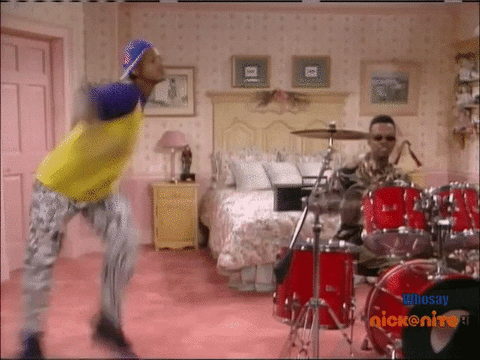 Will Smith Happy Dance GIF by WHOSAY
Giphy
"The Fresh Prince."
- sherlockhound5
"You just mention the show at all and people start rapping the theme song at you 9 times out of 10."
"It's quite cool how many people know the theme song, even if they've never watched the show or were born after it was finished. You know it's good when that happens!"
- thegurrkha
"I've probably only seen less than a full season and just had it on for background noise and I can still recite the opening rap!"
- Which_Minute_9671
"I've never watched the show but I'm still yet all the time singing the song in my head."
- NarutoPretzelx2
Woo-Hoo!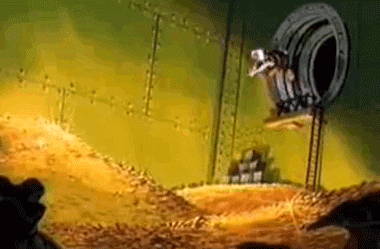 duck tales television GIF
Giphy
"DuckTales..woo hoo"
- TomatilloLopsided895
"I downloaded the song 'for my kid' and the amount of times I yell the lyrics out to the song without him near me is embarrassing."
- dachshundaholic
"The rhythm and beat of the DuckTales intro alone gets me hype. As a 36 year old."
- ayojimoh
"Any time any two syllable phrase is spoken in my house, either me or my husband always does the 'woo hoo.' It is compulsive."
" 'Babe what do you want for breakfast?' "
" 'Fried eggs.' "
" 'Woo hoo!' "
" 'I don't see it, is it on the left or right?' "
" 'Right side.' "
" 'Woo hoo!' "
"You get the point."
- dryerfresh
SnapSnap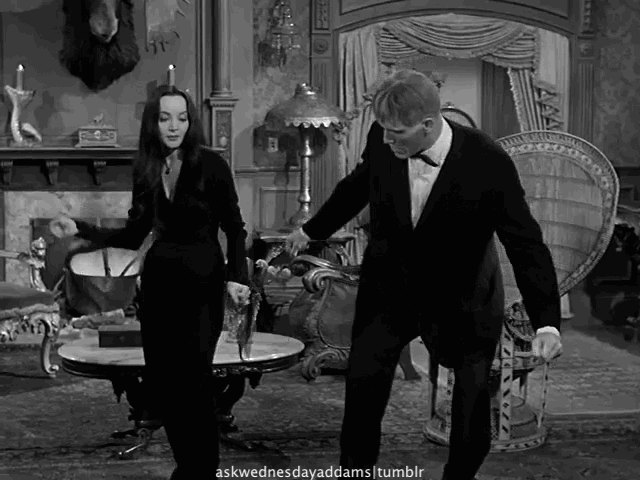 the addams family dancing GIF
Giphy
"The Addams Family with Lurch at the harpsichord and the cast snapping their fingers in time to the music and memorable lyrics."
- Back2Bach
"I came here to say this!"
"EVERYONE knows this song even if they have never seen the original show! It's an iconic tune which can be recognized within a few notes and has been unofficially turned into other songs such as The Days of the Week, for young kids to learn the days of the week and their order!!!"
- princess_cupcake72
"It's the snap snap."
- Kuro_08
Gold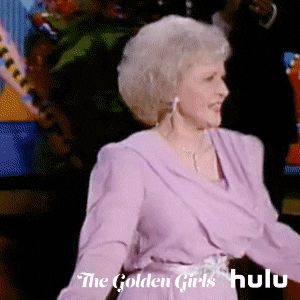 Golden Girls Flirting GIF by HULU
Giphy
"The Golden Girls, thank you very much."
- MrTeeWrecks
"AND IF YOU THREW A PARTY!!!"
- PutItOnMyTombstone
"I bloody love the Golden Girls!"
"This song was on Heart 70s (which is ace) the other day and I had a good sing around my kitchen."
- Sad_Review8093
"That was a song by a guy named Andrew Gold in the 70s and it was a pretty big hit back then."
- horkus1
Not Made For The Show, But Made For The Show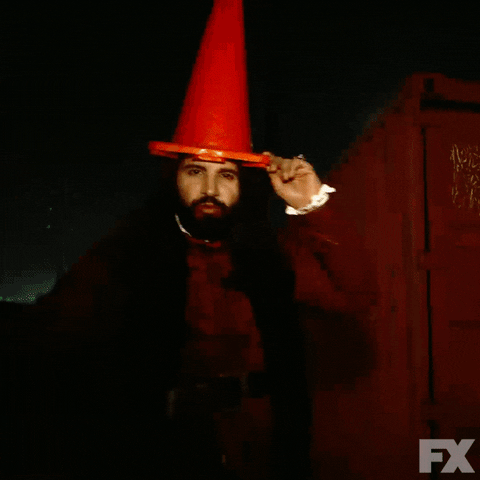 Fucked Up Lol GIF by What We Do in the Shadows
Giphy
"What We Do In the Shadows"
- Professional-Tax-936
"You're Dead by Norma Tanega!"
- SakuOtaku
"In terms of matching the show I don't think anything could be more perfect."
- CamelSpotting
"As soon as I read the title of this post I heard the WWDITS theme song in my head."
- coconutlemongrass
"Happy I didn't have to scroll far to find this one. I always assumed it was written for the show as it fits so perfectly, until two seasons in I Shazammed it out of curiosity and woah, mind blown."
- jasmminne
"A perfect song for the show! I never skip past it because it just sets the ideal mood for the show."
- gpgarrett
"In our house we just call the show 'you're dead, you're dead' because of the theme."
- Vance_Hammersly
Well-Chosen Adjectives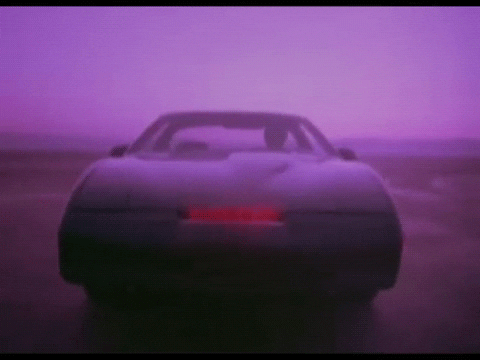 Knight Rider Nbc GIF
Giphy
"Knight Rider (1982)"
"Slick, funky, dark, bit of new wave synth. So good."
- spesimen
"Agreed. I think it is a perfect theme tune."
"And I would add 'original' to your well-chosen adjectives. I haven't heard anything else like it."
- OminOus_PancakeS
"Not just the theme music but that kickass opening monologue that tells you everything you need to know."
" 'Knight Rider... A shadowy flight into the dangerous world of a man who does not exist. Michael Knight: a young loner on a crusade to champion the cause of the innocent, the helpless, the powerless, in a world of criminals who operate above the law.' "
- groolthedemon
"Epic. I used to have this as my ringtone (when those were still things)."
- jamikins23
The Bands Best Work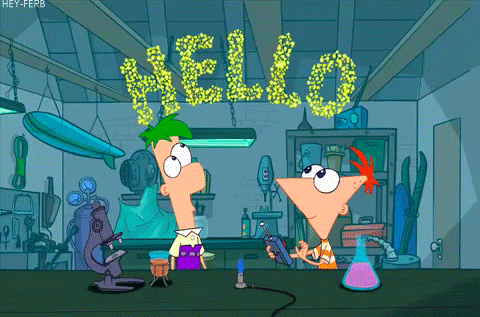 disney channel hello GIF
Giphy
"Phineas and Ferb"
- 69for_president
"This!"
"It's fast paced and yet almost everyone I know remembers the words if they ever watched it."
- TopNotchGamerr
"Some of Bowling For Soup's best work."
"The hilarious part is that the chorus didn't even make it into the intro!"
"The song is called 'Today is gonna be a great day' and I thought the chorus 'This could possibly be the best day ever, today is gonna be a great day' was going to be the catchy bit that they'd include."
- Mysticpoisen
"Dude Bowling For Soup is pretty responsible for the whole Phineas and Ferb vibe. The lead singer is also the lead singer for Love Händel!"
- [Reddit]
"Retrowave"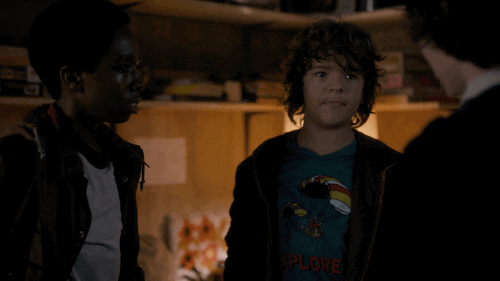 Season 1 Netflix GIF by Stranger Things
Giphy
"Stranger Things. It's just so sexy."
- AttractiveHammer
"It didn't start my love of the retrowave music genre by itself, but it was one of the first dozen retrowave tracks I heard."
"Then followed all the other wave rabbit holes. Love that sh*t!"
"The Stranger Things theme is still one of the best pop culture references for when someone asks what music I'm into."
- Zeibyasis
"That opening was such a nostalgia slap when I first saw it. So very 80s."
- manyconclusion
Nothing And Everything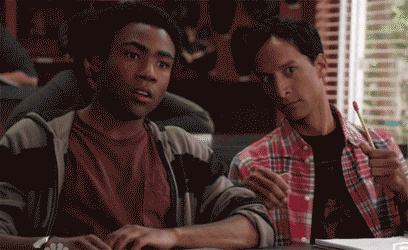 Donald Glover Community GIF
Giphy
"Community."
"Such a perfect sitcom intro - insanely catchy, doesn't explicitly say anything about the show, but somehow encapsulates the entire thing, and is short and sweet and always makes you wish it was longer."
-Hagbard_Shaftoe
"Agreed."
"I swear, though, it sounds like the lyrics are slightly different every once in a while and it would make me feel like a lunatic if my wife didn't also notice it."
- PretendThisIsMyName
Bone Chilling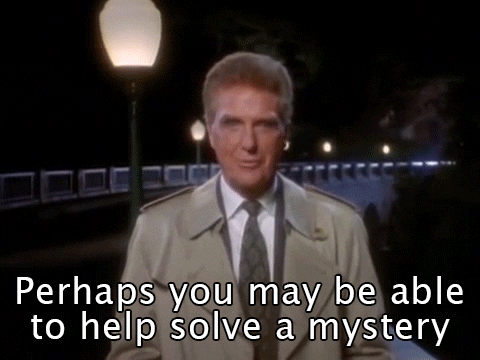 Unsolved Mysteries GIF by FILMRISE
Giphy
"Most bone chilling? Old school episodes of Unsolved Mysteries."
"That show absolutely terrified me as a child. And yet I was allowed to watch it when I was like four haha."
"There was something about that theme that somehow made it like 200% scarier than any other show or movie."
- magical_bunny
"That theme song made me lunge for the remote to change the channel. That show was 5spooky4me."
- HicJacetMelilla
"My mom would put me to bed just in time for her to watch Unsolved Mysteries."
"I had to fall asleep with Robert Stack talking about serial killers that could be anywhere & that music playing. That f*cking music."
- ozzmodan
Yeah, that Unsolved Mysteries answer gave me flashbacks to my childhood and the feeling of fear in my throat as soon as the dododododododoot dododododoDOODOOT got started.
There was something about the pitch of the sound that always made me imagine the notes were stabbing me.
... ... ... I was a weird kid, but if you're a music-head I guarantee you knew exactly what I was talking about right there.
Don't judge me.
Want to "know" more?
Sign up for the Knowable newsletter here.

Never miss another big, odd, funny or heartbreaking moment again.
Keep reading...
Show less
We didn't have video games available to us until much later when we were kids so my brother and I watched a bunch of television and movies.
However, our mother was very firm in her belief that we couldn't sit and stare at a screen all the time so he and I had to make our own fun.
We'd make blanket forts, for example. We'd play tag. We used to play on top of parked cars... yeah, that got us in trouble before.
But those memories are some of the sweetest I have. We had a knack for making our own fun.
And so did many others who shared their stories with us after Redditor goodluckcanuck asked the online community:
"What is the most fun you had as a kid that did NOT involve a screen of any kind?"
"For my 15th birthday..."
"For my 15th birthday, about 30 of my friends and I bought cheap toy swords, bows and arrows, and made armor and shields out of cardboard, went to the local park and had an all out play-war."
"Ended with a one-on-one duel against my best friend on one of those rickety chain bridges you sometimes see in old playgrounds. Till this day, I fondly remember it as one of the best days of my life."
ThePotatoWastrol
Sounds wonderful! That's the sort of play that can last for hours.
"I bought a metal shield..."
"I bought a metal shield from a website and wooden swords. We went in my backyard and choreographed a fight sequence. It was fun. Broke the wooden swords eventually though."
Thavinil
Sounds like it was a rather violent war. But if you broke the swords, what did you end up using to defend yourself?!
"I still find..."
"I still find bike riding to the the highlight of just about everything. It was freedom as a kid, and it is still freedom as an adult."
country-contrarian
Bike riding can indeed feel like freedom to a child! There's a reason why just about every kid in suburbia has a bike!
"When the street lights came on..."
"When the street lights came on and all the neighborhood kids would come out for Hide and Seek or Kick the Can."
capjack88
I have fond memories of both of these games. Hours and hours of endless fun.
"My childhood friends..."
"My childhood friends and I used to have Nerf wars around the neighborhood. It didn't happen super often, but when it did, we'd gather up as many of the kids in the neighborhood as possible and have a giant Nerf war. I had the time of my life."
_MashedPotatoes_
We bet you did! Memories that will last a lifetime.
"I used to play..."
"I spent awhile living with my grandparents on their farm. I used to play 'bushrangers' with the neighbour's kids. A bit like Cops and Robbers, only on horseback with air rifles."
"If you were the bushranger, you'd start on foot and had a 30 minute head start to get as far into the bush and away from the other kids as possible. Then the other kids (the troopers) would set out to hunt you down on horseback."
FormalMango
This is very creative and sounds like one hell of a good time. Perfect environment for it.
"I lived in the woods..."
"Hours and hours spent outside. Didn't matter if it was alone or with my friends. I lived in the woods and those few acres might as well been the universe. The possibilities were only limited by our imagination."
hp640us
There's something about being in the woods that can feel like magic to a child.
"Finding..."
"Finding a REALLY cool stick. A staff/wand, whatever you wanted it to be. That fun could last all summer."
slukbunwalia
Isn't it funny how the littlest things–like a stick, for instance–could muster up so much fun? So many possibilities!
"Sledding..."
"Sledding and riding down the big hill in front of my house, or walking through the creek."
AggressiveGreen4592
Sounds picturesque. There better be a Christmas card of you sledding or something.
"Digging outside..."
"Digging outside in random places. There wasn't a lot of stone where I used to live, other than houses or sidewalks. So I always found a shovel or used a stick to dig down."
"I always thought I would dig down to the sea or find some treasure, or find fossil fuel and get rich or something."
LinkyCakes
Turns out all the old dudes found that fossil fuel instead!
We need to bring all of these games back.
But who's to say kids aren't playing them? Kids will always find a way to have fun, with or without a screen.
Want to "know" more?

Sign up for the Knowable newsletter here.
Never miss another big, odd, funny, or heartbreaking moment again.
Keep reading...
Show less
Have you ever seen someone take to the role of villain so easily and so well that you forever associate them with that role from then on?
Whether or not it's the first time you saw Othello in your community or the first time you saw What Lies Beneath with Harrison Ford as a murdering, unfaithful husband—it sticks with you.
It can become difficult to separate the human actor behind the role from the role when you're younger and even more so, when you are deeply affected by the movie. They become the face of something you loathe, and it's difficult to divorce them from that.
Redditor Cutiebeautypie asked:
"Which actor/actress was so good at playing a villain role that you almost hated them in real life?"
Here were some of those answers.
Joffrey Was Always Doomed
"Jack Gleeson, the actor who played Joffrey Baratheon on Game of Thrones."-Ashesza
"GoT wasn't perfect, but boy did they knock it out of the park when it came to casting. Especially the Lannisters."-Jockobutters
"Such an incredible actor! I read stories that people would yell at him and spit on him when they would see him in public. Super f**ked up."-Breezy_Luv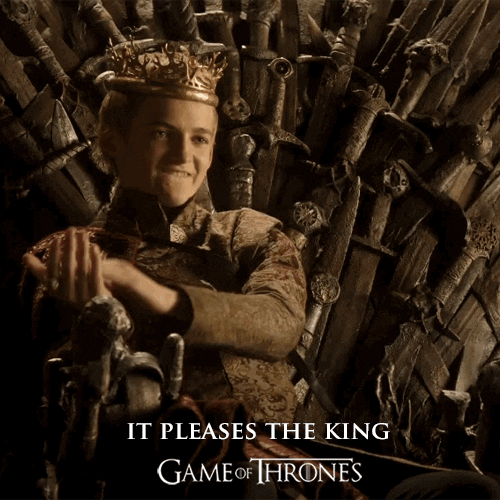 Giphy
That Breaking Bad Energy
"Jesse Plemons. He's always f**king Todd to me. F**king Todd. Shooting that kid. F**k you Todd."-hamtronn
"Oh god same!! I hate his face.. I know that's mean."
"He is so awful in BB. He's somehow kinda childlike and a psychopath at the same time. Sorry Jesse Plemons, and credit due for your epic acting skills."-Ilikezombiemovie

All Hail
"Joaquin Phoenix in Gladiator. Such a great actor for the role. He was terrible and also tragic, an overgrown child who was spoiled by his father who didn't love him and simply let him play around so he wouldn't need to deal with him, leaving him spoiled but empty inside."
"And the one time his father showed him any love it was when he was trying to take away all he had known to give it to someone else after he'd been promised it all his life. He was a f**ked up character, but you could see what f**ked him up."-JazzmansRevenge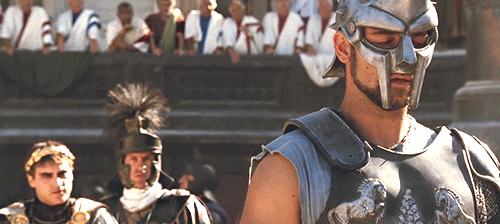 Giphy
See anybody you had a full body negative reaction to on this list?
Art School
"JK Simmons in 'Whiplash'. I can't stand the guy now and shudder at his name because he was so damn good."-TravelSized504
"You know what really bothered me about that movie? He won, in the end. He (spoilers, movie is amazing go see it) abused students to the extent that they killed themselves, and the absolute emotional climax of the movie featured his student...listening to him."
"And letting himself be directed, and they produced amazing music together. It vindicated him. It essentially said, it's okay to treat your students like sh*t because you are pushing them and that drives them to become exceptional."-thebaehavens
George Is A Loser
"Not me, and not really a villain, but my wife absolutely and irrationally hates Jason Alexander, all because of George Costanza."
"I try to tell her that he must be a great actor to instill that kind of emotion but she won't listen."-ParsifalJones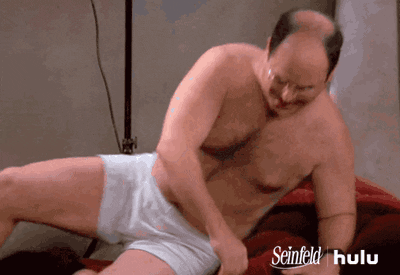 Giphy
When It Becomes Confusing
"I have a hard time deciding between John Lithgow in 'Third Rock From the Sun/Dexter' and Bryan Cranston in 'Malcolm in the Middle/Breaking Bad' for most jarring character change."
"Dick and Hal were both great lovably goofy characters and the later roles were both so brilliantly ruthless. It also makes me wonder what other actors also had polar opposite roles like those."-Buddahrific
These Low Effort Jobs Have Surprisingly High Salaries | George Takei's Oh Myyy
Have you ever worked one of those jobs that paid you to kinda sit there? If you have, you know the joy that comes with watching the entirety of Breaking Bad ...
All Work And No Play
"Jack Nicholson in the 'Shining'. The disdain he has for his wife in that movie is so real. Like you almost think that for him to access this level of contempt for his wife it must come from a real place."
"Brilliant acting. 'You think that MAAYYYBBEE we should get DAANNYYYY to a Doctor?!'"-user7890123456789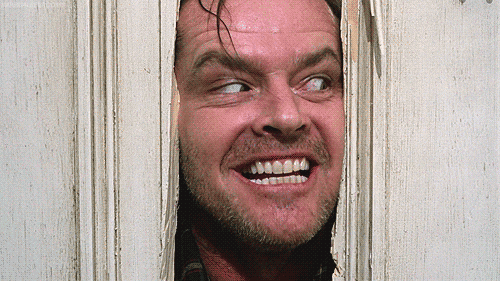 Giphy
And these villains are very likely responsible for moments of TV and film that still haunt you to this day.
A Mimetic Polyalloy
"Robert Patrick in 'Terminator 2'. Patrick did some really amazing training and preparation for that role, including things like learning to shoot without ever blinking."
"Also, when he's running to chase Furlong on the dirt bike, it's not sped up; he was really running like a machine and not even breathing through his mouth."-guitarz333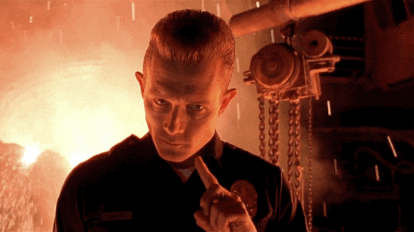 Giphy
Mike Flanagan Loves His Villains
"Samantha Sloyan as Bev keane in 'Midnight Mass'. She's so disgusting and horrible. She talks down to everyone, is obviously prejudice and revels at being a holier than thou person."
"Everybody in their life, especially if you're a church goer, knows a Bev Keane. It's on netflix and it's a seriously great show by the guy who did haunting of hill/bly manor and geralds game."-FlynnLight
Love To Hate
"Jeffrey Dean Morgan as Negan in 'The Walking Dead'. That guy just oozes charisma. I find him hard to hate while simultaneously hard to forgive. I gotta respect both the actor and writers for doing such a great job with that character."
"In the later seasons, I find him easier to respect than most of the other main characters. Like the paranoia and PTSD most of the characters have is totally understandable, but it's frustrating seeing it cause so many issues."-Buddahrific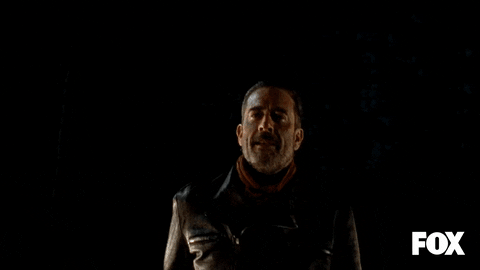 Giphy
While these villains are endlessly irritating, no story is complete without its antagonists. They are just as important to telling the story as the heroes.
And the actors aren't responsible for the things their characters do--or else, we need to have a serious conversation with everybody who has ever played "Iago" in Othello.
Want to "know" more?
Sign up for the Knowable newsletter here.

Never miss another big, odd, funny or heartbreaking moment again.
Keep reading...
Show less