Coming out is never easy.
Even in this day and age it comes with a touch of drama.
Of course we have to acknowledge how society has come a long, LOOOONG way with this topic.
The LGBTQ+ community of today definitely has a more welcoming world to announce themselves to.
But the truth is, it's still an intimate experience one must come to terms with.
And there is always that moment when... you know.
No matter your age, you still have the A-HA realization.
Redditor Haunting-Golf9761 was hoping everyone would be willing to share some intimate life secrets, by asking:
"Gay people of Reddit, what was the moment it clicked 'Yeah I'm gay?'"
I knew after an intimate evening with a woman.
It all just... made sense.
HER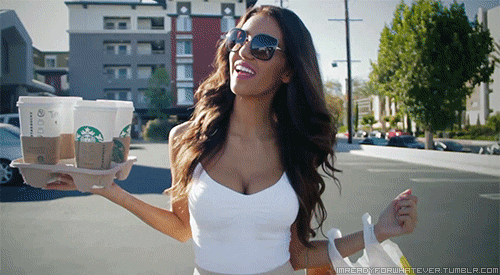 starbucks pretty girl GIF
Giphy
"Looked at a girl and thought 'If I was a guy, I'd date her,' and realized I didn't need to be a guy to date her. I was not brave enough to speak to that girl though."
PeachLeech
THE GRIP
"2018 summer olympics. Realized I had been watching men's water polo, alone, for eight hours."
FallenFae
"I don't know why but this made me laugh. I'd watch men's Polo, Diving, and Swimming and get amped. But like, I'd also be drooling over abs and butts."
shark_food31
"Lmfao this absolutely tracks. I'm bi AF and was OBSESSED with couples skating because everybody was so God da**ed beautiful and the chemistry was off the chain 🤣. The Olympics had a chokehold GRIP on me as a teen."
Lucky_Ranger
I Get It Now
"I'm bi, but I realized I wasn't straight while watching the Lizzie McGuire Movie when I was like 8-9. I was in the backseat on a long car ride watching on my portable DVD player. There's a scene near the end where Lizzie is on stage singing and the camera shot is behind her. I remember pausing the movie and staring at her butt for a good while wondering why it made me feel a certain way. A few years later I found my uncle's playboy magazines and it suddenly all made sense."
lovexnxpeacexox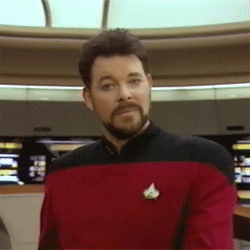 Happy Star Trek GIF
Giphy
"An episode of Star Trek the Next Generation where they showed Riker's hairy chest. I learned not only that I was gay, but a lot about my specific type of gay."
Santos_L_Halper_II
Gays in space. We're everywhere.
Oh My
"I'm not gay but Bi with a heavy female lean. I always thought some guys were cute, heard of Grindr went on and hooked up with one I thought was cute."
Milestailsprowe
Thanks, He-Man...
"When I was really really young I used to have erotic dreams with guys (thanks, He-Man), but didn't think much about it. That's when the internal conflicts started."
"I knew I needed to be married to a woman and have family just like every man in my family did. I feared being singled out, because I lived in a retrograde place where honor killings were common. There were no homosexual s in my family, why me? By the age of 15, I had abandoned the idea of marrying a woman and keeping homosexual affairs as some people do and decided to be upfront with me parents."
"I told them I was gay, and they seemed to take somewhat well. Deep down, they did not."
"It took years for them to truly accept me, but I can say that I have a good life. Not the one that was envisioned for me all those years ago."
Hideyohubby
The Literature
"I was 8 when my brother (6 years older) was recording the last Nirvana concert and I said David Grohl was cute. I didn't really know what it meant to be attracted to someone, but I was drawn to him and the words just came out. My brother said 'That means you're GAY!!!!' which I didn't understand what gay was yet but his tone made me respond 'Nuh uh!!!'"
"Turns out he was right. When I was 13ish I found my brother's porn magazines and found myself uninterested in the ones that were just women. That's probably when it fully dawned on me. Still kept it to myself until I was in college and out of my small rural hometown."
Mathandyr
Back in the Day
"Looking back, I definitely had feelings for women just as much as I did men. I just either didn't realize or was in denial about it. I was 20 when a girl crush really hit me hard and I started to realize it but was still confused for some time. Finally around age 24 I came out to my brother as bi, and much to my relief he did as well!"
Ohhhhhhthehumanity
Breathless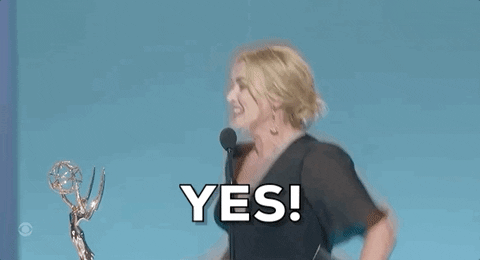 Kate Winslet Yes GIF by Emmys
Giphy
"My senior year of high school, Titanic was re-released in 3D for the 100 year anniversary of the disaster. Being my favorite movie of all time, my dad took me to see it at the closest IMAX theater."
"I caught myself trying to control my breathing during the nude drawing scene so that my dad didn't catch on to the fact that I was super into seeing Kate Winslet's breasts in towering 3D."
wildflowerhonies
Who doesn't love Titanic.
We thank these brave souls for sharing their stories.
Do you have something similar to share? Let us know in the comments below.
Looking at a friend in a new light can be a massive surprise.
They always say, lovers should be friends as well.
It happens all the time.
Love and lust was always right there and we didn't see it for awhile.
It can be an awkward realization at first, but if you pass up the chance when the feeling strikes, you could regret it.
Look at "My Best Friend's Wedding."
And most of the time it just takes a quick moment and BAM!
Everything changes.
Redditor titan_slayer05 wanted to hear about the times friends have left us hot and bothered, so they asked:
"What did your friend do that accidentally turned you on?"

Whispers. A good whisper always gets me.
It could just be directions to the store.
'car guys'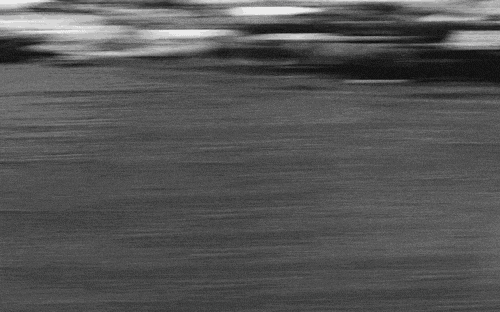 Speeding Fast And Furious GIF by GIF IT UP
Giphy
"Drive his car. I've never been into cars, or particularly into 'car guys,' but I looked over at him since we were talking and we were going pretty fast and I dunno... My body wasn't ready to look at my friend driving his fast car I guess!"
spacemom4
Whoooooo Boy!!
"I was cracking jokes with a coworker and when she laughed at something I said she pushed at my chest in that 'Oh stop it you!' kinda way and whoooooo boy I damn near melted right then and there."
FBI_Official_Acct
"I used to have a friend who did that all the time it was kind of sexy the way she did it but it never went anywhere."
REDDIT
Beautiful
"I came back from freshman year college to visit high school and walked into the auditorium, where an incredibly cute girl I was friends with saw me, stopped what she was doing and literally ran up the aisle and jumped into my arms to hug me. Plot twist: married 26 years and have a son."
davidjschloss
"Your story makes me smile. :) "
SirVeryBritishFellow
Oh My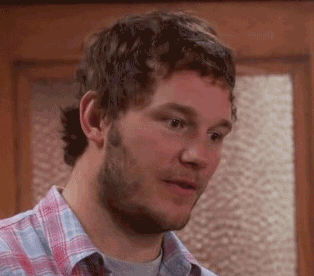 Oh My Wow GIF
Giphy
"Ran her nails along the skin on the inside of my forearm. I'm straight but holy f**k. I mean I was straight, now I'm not sure."
Osito509
"All my bi friends love this... including me."
WWhandsome
Talk 2 Me
"I have a voice kink, I specifically like very deep voices and certain accents. Playing D&D with my best friends can be very confusing for my vagina."
wickedwix
"Go watch corpse husband on YouTube. ;) "
EdgelordOfEdginess
"His voice is amazing dude. Anybody, regardless of gender can agree that corpse dadd- husband has one of the best voices ever."
BOTFrosty
"I'm a straight guy but holy hell, that man's voice. Some people think deep gravelly ones like that are disgusting but it does it for me. All the among us clips of him outplaying people definitely help."

REDDIT
We are all a bunch of horny people. Whoosh.
Touch Me
"This one girl started tickling me. When I started tickling her back, she started to moan and said she was sensitive there. Awkward drive home."
Another_Road
"That almost happened to me once, my friend and her girlfriend and I were all talking about whether or not we're ticklish, and my friend reached out and started to tickle my knee. I panicked, my eyes got wide and I and said 'You don't want to tickle me.'"
"I think she thought I was warning that I would get mad or flail around and accidentally hurt her. But really it was because tickling is A Thing for me and I did not need the whole group to see how I react to tickling, especially with her girlfriend there."
H0lyThr0wawayBatman
Flutters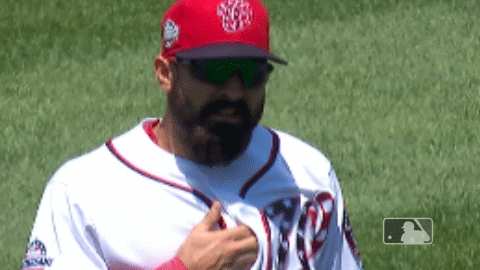 heart adam GIF by MLB
Giphy
"She was the popular girl in our class. She said 'I love you' to me as a friend (I think anyway or I'm just incredibly freaking dense). I didn't like her but it still made my heart flutter."
Flame_Draconic
Just you and I...
"We were hanging out with a bunch of people and moving from one location to the next. She asked to ride with me in my car since I was solo. When she got in my car she told me to wait and leave the parking lot last. Then she said 'let's ditch everyone and just go somewhere else. Just you and I.'"
REDDIT
"That would make me feel pretty damn good."
orion84gsl
Hold Me
"Was giving a very good friend of mine a hug bye and I must of squeezed harder than normal or something cause she just melted into me and let out the most pleasing sigh I've heard her make. Stood there for a good 40 seconds holding her up while she composed herself. Her boyfriend was not pleased at all."
kobester1985
"I feel this one. I'm a bear hug guy, I do it with everyone. Doesn't help that I have really broad shoulders, so most people just melt at both the strength and closeness with which I hug."
thatonewerebear
That's It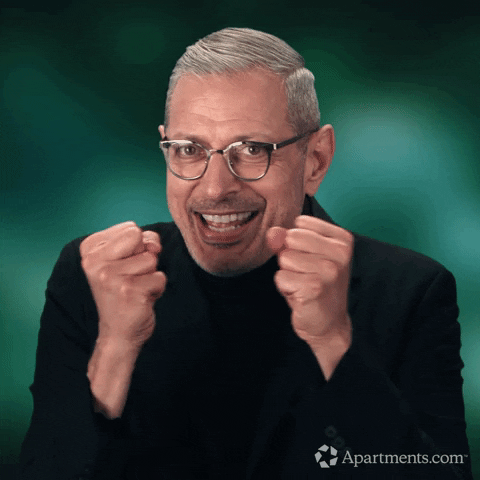 Happy Jeff Goldblum GIF by Apartments.com
Giphy
"As a guy I decided to fall asleep on a close friends lap who then proceeded to stroke my hair and lightly pulling it, it was really hard to fall asleep cause I was more worried that I'd get turned on from that."
earxenz
It only takes a touch at the right time.
Do you have any similar experiences? Let us know in the comments below.