What do clear plastic sandals, Taylor Lautner, and the Harlem Shake all have in common?
You forgot about them.
Obscure pop culture trends are a bizarre phenomenon. They erupt from the wilderness of social media to overhaul school assemblies and the pedaled goods of middle school hallways.
Or they're a little bit more legitimate: an actual product that has an incredible two quarters of revenue before a massive drop in sales when everybody moves on to the next best thing.
Or, they're a pop culture anthem or artifact that we all like to emulate, like some line in a hip hop track or a weird catch phrase.
A recent Reddit thread drudged them all up. Strap in for one blast from the past after another.
Alternative_Ad_9598 asked, "What was a huge trend everyone forgot about?"
Want to "know" more? Never miss another big, odd, funny, or heartbreaking moment again. Sign up for the Knowable newsletter here.
Keep reading...
Show less
Today it seems like going out to eat is more about the aesthetic than it is the taste. Food doesn't exist solely to be posted about on Instagram, and it seems like a lot of people are missing that. Other times, things are just unnecessary, unhealthy, or just plain gross. Here are some of the food trends that many wish would just stop.
u/fallen_narcc asked: Which food trend should stop right away?
Keep reading...
Show less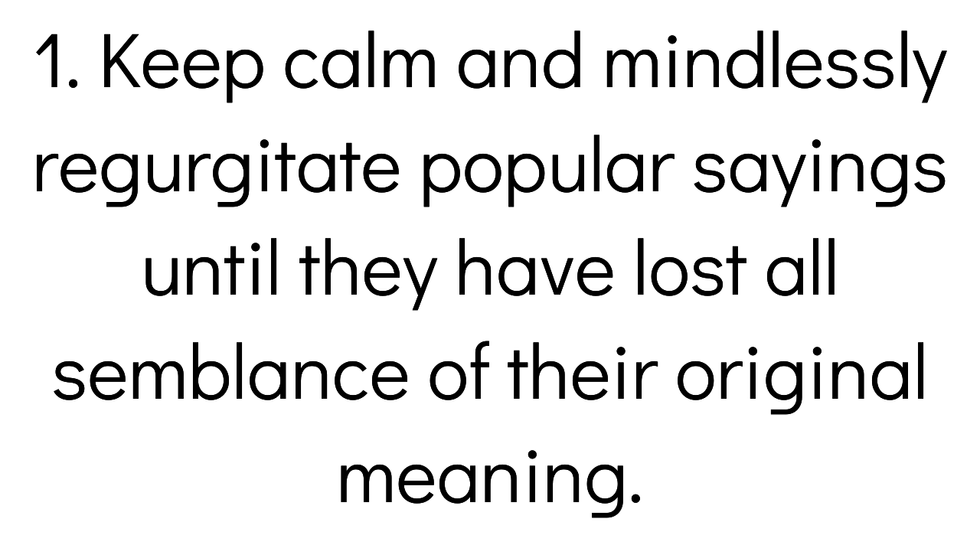 Trends are never meant to last forever. They're always temporary, whether it's the horrible fashion of the early 2000's, or fidget spinners, or any number of outdated memes, trendy things are not built to last. And usually, that's for the best. Here are some trends that are better off left in the past.
u/KingMjolnir asked: What's a trend that you're glad died out?
Keep reading...
Show less
You never really know when you're in the throes of a fad or a phase. You're spending a ton of time enjoying yourself. Most of the time trends seem like they're going to be around forever. However when we look back we are always shocked by our lack of awareness. Who really thought fanny packs and socks with sandals were fashion forward? Thank the Lord for cycles. An end will always follow.
Redditor u/cy5266 wanted to compare notes with everyone to see what fads we're thrilled are in the past by asking.... redditors, what's a trend that you're really glad has died out?
Keep reading...
Show less
Another dating term was added to the American lexicon before closing out the year and there is no way to describe it other than to say it is so 2019.
If an ex suddenly comes-a-knockin' and wanting something from you, you were "cause-played."
While they sound similar, "cosplay" is different from "cause-play."
Cosplay is a portmanteau of the words: costume and play, and applies towards fans dressing up as their favorite characters.

Cause-play is antithetical to "ghosting" in that the reprobate who abruptly stopped all forms of communication without explanation suddenly re-emerges with an ulterior motive.
There's a new dating-term people are using now: "cause-playing" to look out for in 2020 by basically means when som… https://t.co/QlpgUWzDfg

— KPRS - Hot 103 Jamz (@KPRS - Hot 103 Jamz)1577383219.0
The Plenty of Fish blog listed cause-playing as:

"When a casual relationship fizzles out, only to have one person later circle back with a favor to ask (usually about supporting a good cause)."
Examples would include an ex asking you to donate to their charities like Kickstarter or to sponsor them in a marathon.
I just noticed that an ex-girlfriend set up a GoFundMe account for her wedding expenses. Yes, I definitely dodged a bullet there.

— Sensedog 🇺🇸 (@Sensedog 🇺🇸)1430142138.0
Lee, a co-host for the Say Bible podcast, is all-too familiar with the tacky tactic after having been a victim.

She told The Huffington Post:

"I got this request several months after he told one of my friends how stupid he felt for messing things up with me."
"I didn't contact him. Communication is not a skill I can endorse in good conscience."
"Perhaps I have selective memory, but I'd like to think I've never cause-played someone myself."
"In general good, bad or ghost, I like to stay far away from my exes. Even those I maintained a semi-platonic friendship with, I don't want to give any mixed signals or feel on the hook by asking favors."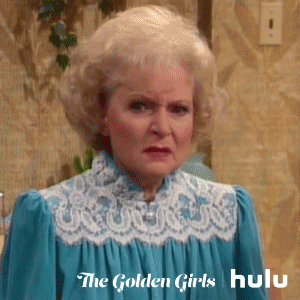 Giphy
Here is another example of a cause-playing victim.

But instead of being asked for a donation, this victim was asked for job leads.

Alex Ludwig, a student from San Antonio, Texas, told HuffPo.
"My ex and I had been broken up for roughly three months before he texted me asking if my dad, a landscaper, had any jobs available."
"We had actually ended on decent terms, but not to the point where I would feel comfortable having him work for my family."
The ex was not granted any gardening gigs, but at least Ludwig gave him the courtesy of a response.
"I honestly didn't bother asking my father and just told my ex that he didn't and wished him luck."
adding my ex on linkedin to endorse him for cheating

— lil sewer rat (@lil sewer rat)1560453409.0
Alessandra Conti—a celebrity matchmaker in Los Angeles who didn't mind endorsing an ex who cause-played her for a podcast endorsement—said the trend isn't always deplorable if the break-up ended amicably.
"If you're breaking up and want to remain acquaintances for work, you should verbalize that then."
"It makes it a lot more acceptable to cause-play them in the future."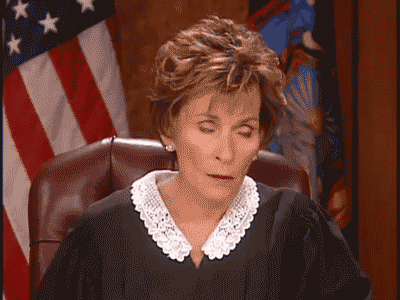 Giphy
However, Conti believes that if the relationship went down in flames, the ex is better off asking someone else to help with their cause.

"It comes off as being desperate and careless, and truly diminishes the cause that you are trying to promote, even if the cause you're involved in is wonderful."
"You might not be trying to hurt the person you dated―you're just attempting to utilize your network―but wow, are you going about it the wrong way."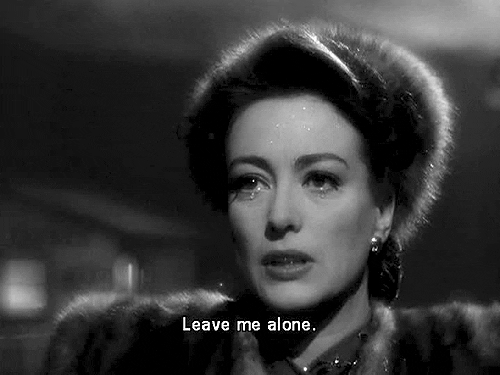 Giphy
According to PoF, 61% of singles broke up with someone who later had the nerve to ask for a favor.

The PoF members they polled in November were ages 18 - 50, with 56% identifying as male and 44% identifying as female.

Keep reading...
Show less